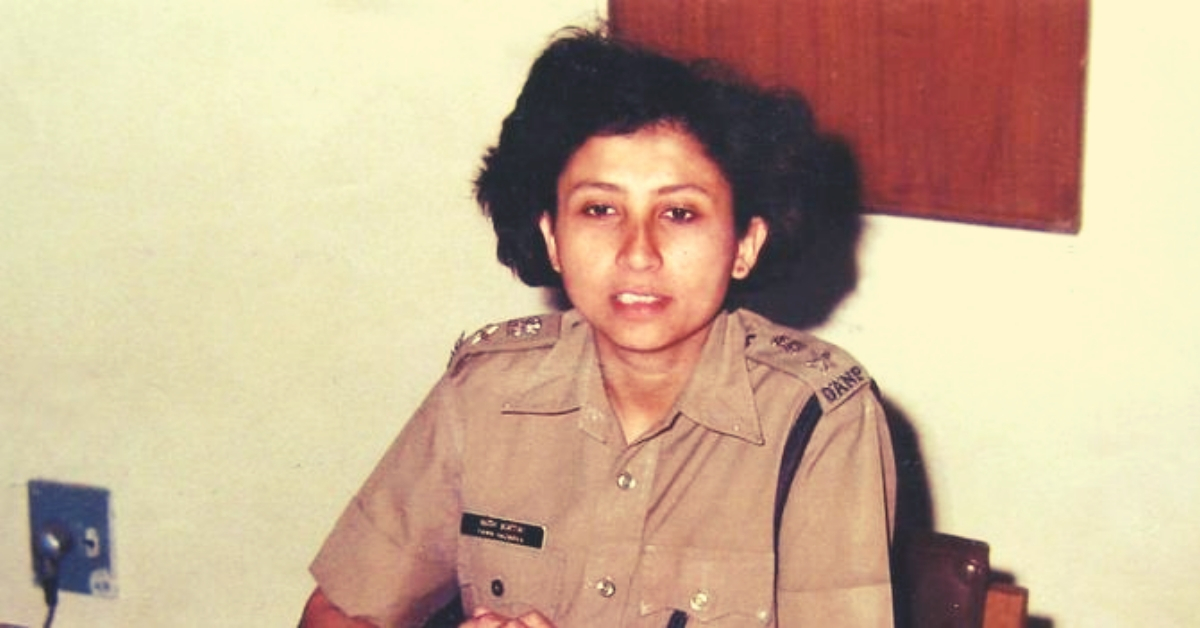 This #MothersDay, we celebrate the pure awesomeness and inspiration that are India's #SuperMoms. "I really think she was a hero. Her work speaks for herself. She worked in Delhi Police's division for crimes against women at a time when women's rights weren't really talked about in India."
For an entire generation of young women from the Northeast, the late Yamin Hazarika was a hero.
Assam's first woman police officer was a trailblazer, who not only inspired other women to stamp their authority in traditionally male-dominated professions like the police but also had the conviction to live life on her own terms.
Besides fulfilling her responsibilities as a senior police officer with the Delhi Police for nearly two decades, she also raised two children—Huma and Vikram—as a single parent, until her untimely death on July 24, 1999, due to cancer.
Early Life
Yamin was the second of five siblings. She was born in the late 1950s to Sirajul Hussain Hazarika, a deputy excise commissioner in pre-Independence Sylhet, Bangladesh; and Shameem Hazarika, in Lakhtokia area of Guwahati, Assam.
After finishing her schooling in Guwahati and Shillong, she completed her graduation from IP College in New Delhi.
Following this, she pursued a law degree in Guwahati and simultaneously appeared for the Union Public Service Commission (Civil Services) examinations, which she cleared on two separate occasions, qualifying for the DANIPS [Delhi Andaman Nicobar Islands Police Services] in 1979.
It was during her training at the Punjab Police Academy in Phillaur, Punjab, where she met her future husband Rajeev Sagar, an IPS officer.
Notwithstanding their inter-faith marriage and two children, Yamin and Rajeev soon separated. Yamin was left with the task of raising the two children, and by all accounts, she did a fabulous job of it.
Her first posting with the Delhi Police was as the Assistant Commissioner of Police in Chanakyapuri, Delhi. Through the course of her illustrious career, she would also go onto serve as Deputy Commissioner of Police in the Crimes Against Women division.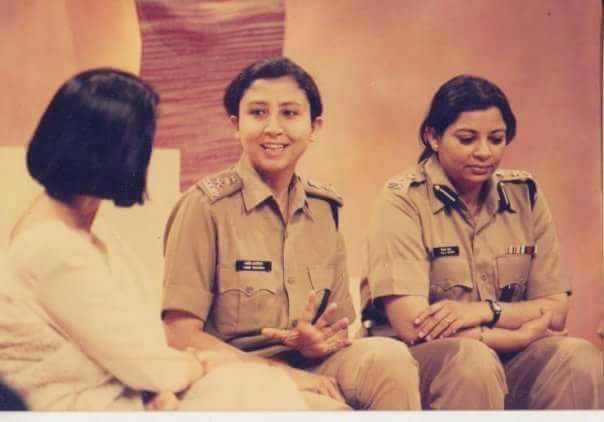 "Although she worked extremely hard, my mother was also determined to give us a balanced childhood. Despite the intense demands of her job, as a single parent, she always had time for us. She was a very hands-on mother, who kept us close. At no point did she ever neglect us. Besides, she was also a strict disciplinarian, but at the same time a very fair, kind and good-humoured person who never once raised her hand against either of us," reminisces her daughter Huma, in a conversation with The Better India.
It's a sentiment that Huma's younger brother, Vikram, also shares.
"On the weekends, we would go to the Delhi Gymkhana Club, art galleries, watch plays, check out museums and visit an orphanage that she frequented. She made sure we focussed on our academics, but at the same time was determined to see that we lived a balanced life, getting us to participate in various extracurricular activities," recalls Vikram.
"In fact, just before she fell sick with cancer, my mother wanted to adopt another daughter, a girl called Maria from the same orphanage. Unfortunately, that never happened. However, more than anything else, she raised us to be sensitive to the world around us," says Huma.
During her summer holidays from boarding school ((Welham Girls' School, Dehradun), Huma recalls a time when she visited her office at the Crimes Against Women Cell.
"I would see her dealing with cases of dowry deaths, giving the complainants a fair hearing. While we were sheltered for the most part, on the rare instance and in her unique way she would open our eyes to the world around us," she says.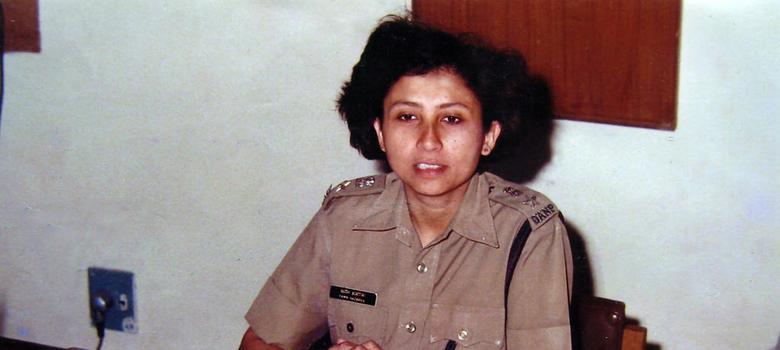 Huma also remembers an incident when her aunt was in town for a visit. The family was travelling in their car, alongside a driver and constable assigned to her mother, for dinner.
As the car was approaching Hauz Khas, Yamin saw a person who had suffered a serious accident lying around lifeless.
"His limbs were hanging loose. It was a horrific scene. Instead of ignoring the situation, she got the driver and the constable to pick up the man, put him in the backseat, while my mother, aunt and I squeezed up front. We took him to AIIMS, and thankfully he survived. The doctor told us that we had brought him in the nick of time since he had lost a lot of blood. No matter what the circumstance, she was always ready to help," recalls Huma.
Vikram, who was 9 at the time his mother passed away, does not remember such incidents but admires her as a larger-than-life persona who ruled his world.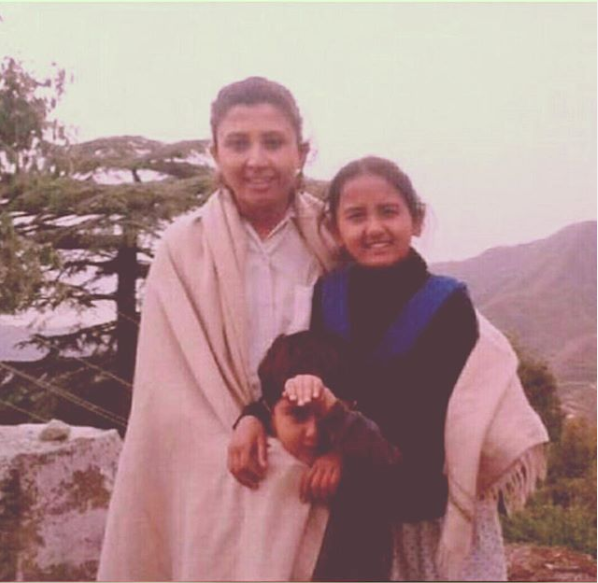 "I wish I had more time to spend with her. After she passed away, I spoke to people who knew her. I also read about her life, and that's when I started to hear about all her wonderful qualities," he says.
Progressive, liberal and fair
Today, Huma and Vikram are confident professionals, who have carved out their own niche in the world of fashion and creative content. A lot of their identity today is built around the values she personified. There are no two ways about it.
"Even though my mother was a Muslim, at no point did she impose her religion on us. We grew up in a very secular and liberal household, and more than mosques, we would visit temples, gurdwaras, and churches," recalls Huma.
For Vikram, meanwhile, who took cognisance of his homosexual identity very early in his life, it was his mother's open-mindedness and disregard for gender roles that built his self-confidence.
"As a kid, I wanted to play with dolls, and my mother never hesitated to let me do so. She was very open-minded and never enforced gender roles, which enabled us to truly be ourselves. It is also because of her that I could express my interests in the arts from an early age and be unrestrained in my pursuits," says Vikram.
"I'm sure she must have picked up on the notion that I wasn't like other boys my age. When you're that young, you don't quite understand your sexuality, and it didn't come up as a topic of conversation. However, had she been alive, I would have probably come out to her first. At some level, I think she was waiting for me to come to terms with my own identity," he adds.
Huma concurs with this opinion.
"Today, I'm 32 and still single. I've never let anything hold me back. My mother taught me to follow my heart and that I could be anything I wanted to be. That's the biggest lesson I took away from her. I don't have to do things in a certain way because society expects me to. Her motto was 'do what you have to without harming another human being, and be your own person,'" claims Huma.
Where did Yamin get her values from?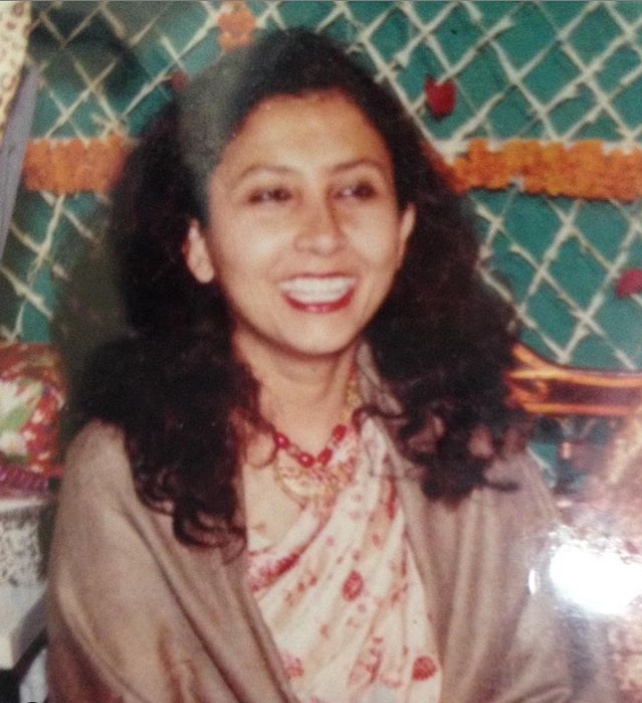 Huma supposes that it was Yamin's liberal upbringing which was responsible. "My mother acquired her values from her parents, particularly my grandfather. He was a progressive man, who ensured that his daughters got as much of an education as his sons," she says.
With freedom also comes responsibility, and for children living in the Yamin Hazarika household in the Police Colony at Hauz Khas that meant treating everyone fairly and being sensitive to those around them.
"She always instructed us to never discriminate against anyone. Also, she was a stickler for rules. For example, her work came with its privileges. We were offered free movie tickets from the then newly opened PVR Saket, but my mother was insistent on not accepting any favours. When she took us swimming to Siri Fort, we would see kids of other officers cut the line, but my mother always ensured we didn't. We have taken those values forward in our own lives. As her children, we can only aspire to live up to her example," recalls Huma.
That firm sense of fairness also brought with it a certain outspokenness in Yamin. It's a personality trait that her children have imbibed.
"I am a fairly outspoken person. Sometimes it can land me in trouble, but if I know something is wrong, I will call people out on it. Her life taught me to stand up for yourself and not take nonsense from anyone. My brother is the same—we just don't beat around the bush," says Huma.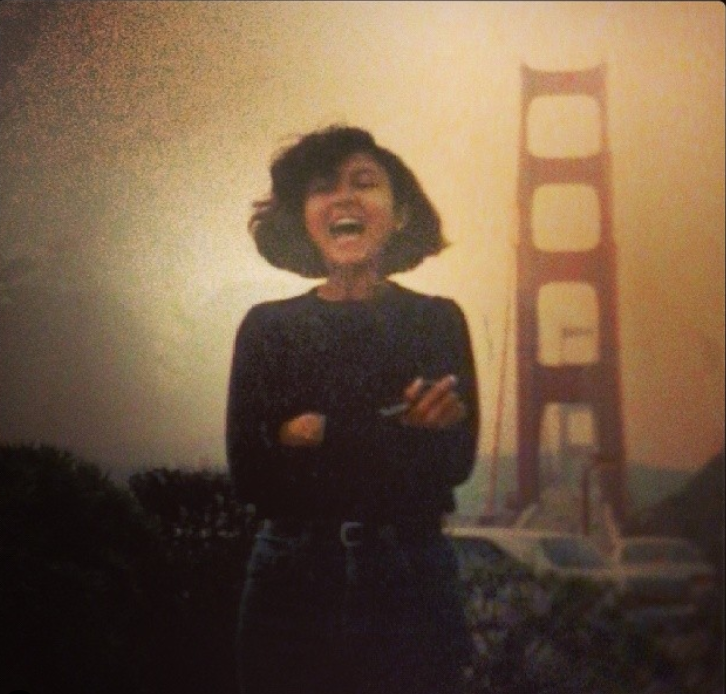 A stoic and strong presence
Dealing with the dual pressures of performing as a senior lady police officer in a male-dominated institution and raising children is no mean task.
"I'm sure she was stressed out. But my mother always ensured that she never let us see that side, and always put up a brave front. In fact, at no point would she even let us catch onto the possibility that something was troubling her," says Huma.
Dealing with her passing
In 1998, Yamin was deputed to Bosnia as part of the UN peacekeeping force for three months. There, she was diagnosed with leukaemia and had to return home for treatment. Even then, she didn't show any signs of strain, although Huma recalls a night when she heard her mother crying in the study.
"She had cancer, but my brother and I were told she had malaria. I'd seen her on the ventilator, but in my head, I was like 'Oh, malaria is something that is not fatal,'" recalls Huma.
"So, when she passed away, it felt like a bad dream. When her body was kept at home overnight, I thought she would wake up the next day. It was extremely tough. My brother was too young to grasp what was happening," she adds.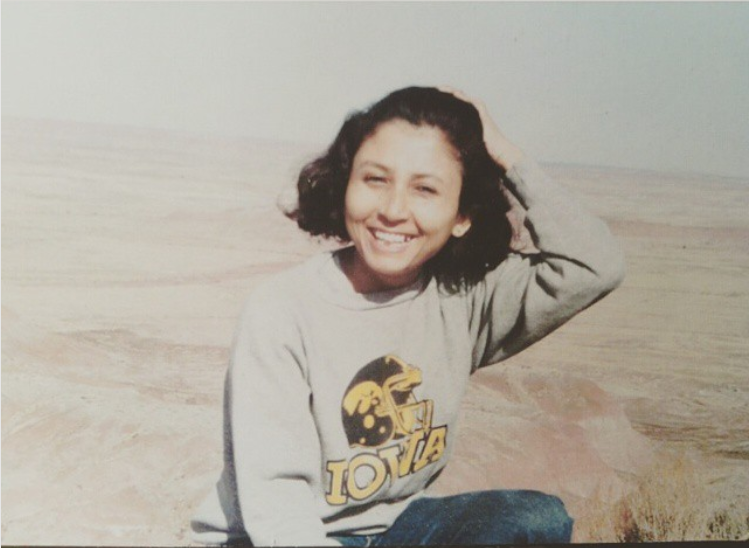 "When our mother passed away, my world had turned upside down. It was also a challenging period in my life," recalls Vikram.
The one silver lining amidst these dark clouds was that it brought the two children closer. They found solace and strength in each other.
However, they would also find their ways of dealing with this devastating loss.
"I was also in boarding school at the time, and that helped me cope. It became my support system," says Huma.
---
Also Read: Middle-Class & Gay: How an IIT Engineer's Parents Gave Him All the Hope in The World
---
Vikram, meanwhile, moved in with his father, who was posted at Chandigarh at the time.
"After she passed away, moving away from a sheltered environment to not having somebody watch out for you was a really difficult adjustment. Moreover, as someone who was gay, growing up in that patriarchal environment wasn't easy. These experiences, however, helped me develop a thick skin. It helped me grow up and come into my own," he says.
The legacy she leaves behind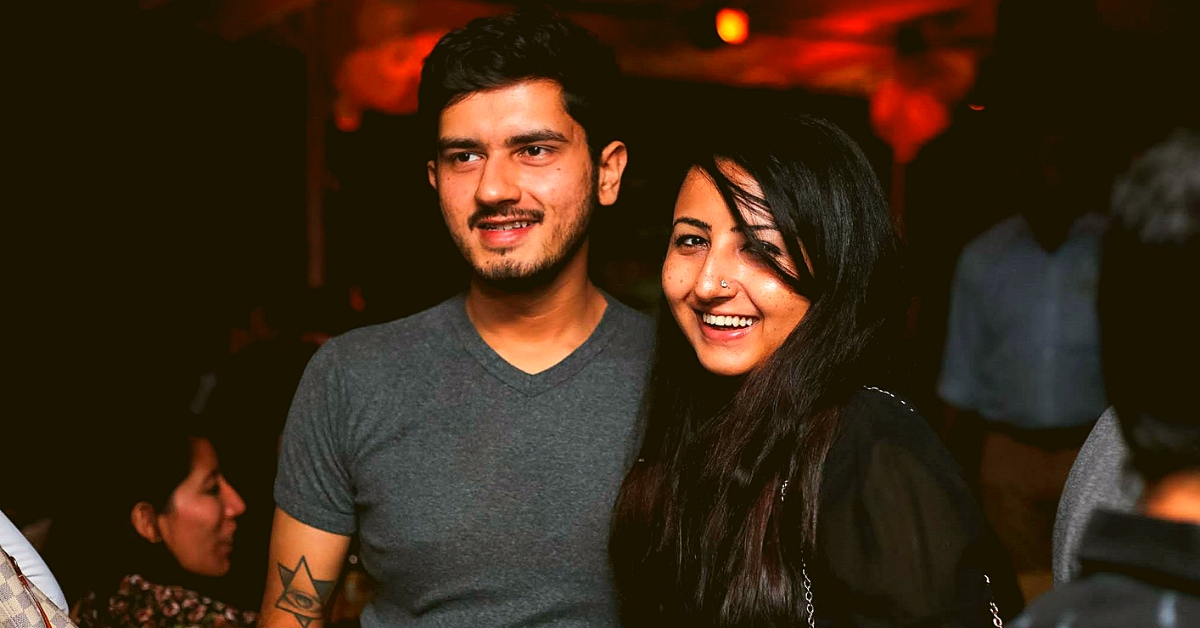 "Everyone we meet—from family and friends to people who worked with or under her—only have incredible things to say about her," says Huma.
"As kids, we do have a larger than life perception of our parents, but my mother really was a hero. Her work speaks for itself. She worked in the Crimes Against Women division of the Delhi Police at a time when women's rights weren't really talked about in India. In driving difficult conversations surrounding sexual harassment in the workplace, dowry deaths and domestic violence, she was way ahead of her times," says Vikram.
Suffice it to say, this lady police officer, who initially struggled with Hindi like most people from the Northeast when she first came to Delhi, ended up flourishing in her profession. She inspired millions of other women and raised two self-confident children as a single parent.
It's tragic that her life was cut short at age 43, but what a life it was!
(Edited by Gayatri Mishra)
Like this story? Or have something to share? Write to us: contact@thebetterindia.com, or connect with us on Facebook and Twitter.
Tell Us More
We bring stories straight from the heart of India, to inspire millions and create a wave of impact. Our positive movement is growing bigger everyday, and we would love for you to join it.
Please contribute whatever you can, every little penny helps our team in bringing you more stories that support dreams and spread hope.