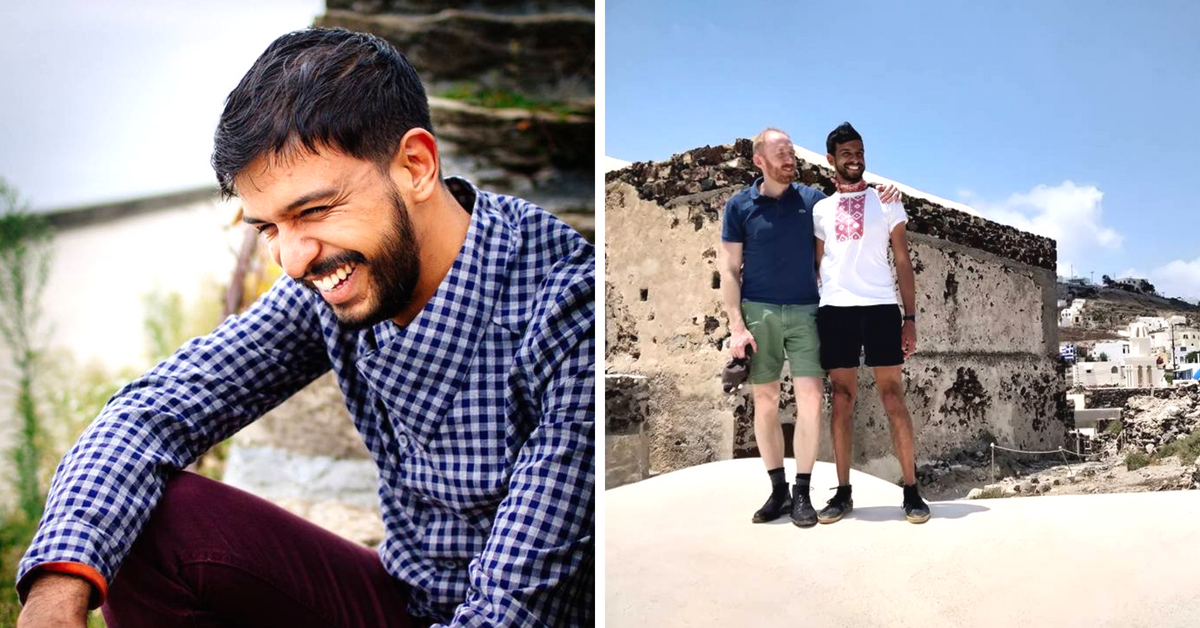 "My parents may not have doctorate degrees, but they are intelligent enough to not rely on clichés to feed into their fears."
Recent Supreme Court hearings on Section 377 of the Indian Penal Code have given the LGBT community in India a lot of hope. The batch of petitions currently filed in India's highest court against Section 377, a colonial-era law which criminalises homosexuality, have essentially argued that it violates the fundamental rights of sexual minorities.
And the Constitutional Bench seems to agree. Last week, Justice DY Chandrachud said that a person's choice of a partner is a fundamental right, and it can include a same-sex partner.
"Our focus is not only on the sexual act but the relationship between two consenting adults and the manifestation of their rights under Articles 14 and 21…we are dwelling on the nature of (the) relationship and not marriage…we want the relationship to be protected under fundamental rights and not to suffer moral policing," he said on July 11.
For 29-year-old Kaushik, a materials engineer working at a Swiss-based company, the current proceedings in the Supreme Court have given him a lot of hope.
"I am happy to see that the discussions in court are going beyond just the question of the sexual act being decriminalised and that questions of discrimination are openly discussed for all branches of sexual orientation. But fingers crossed till it is done," he says, speaking to The Better India.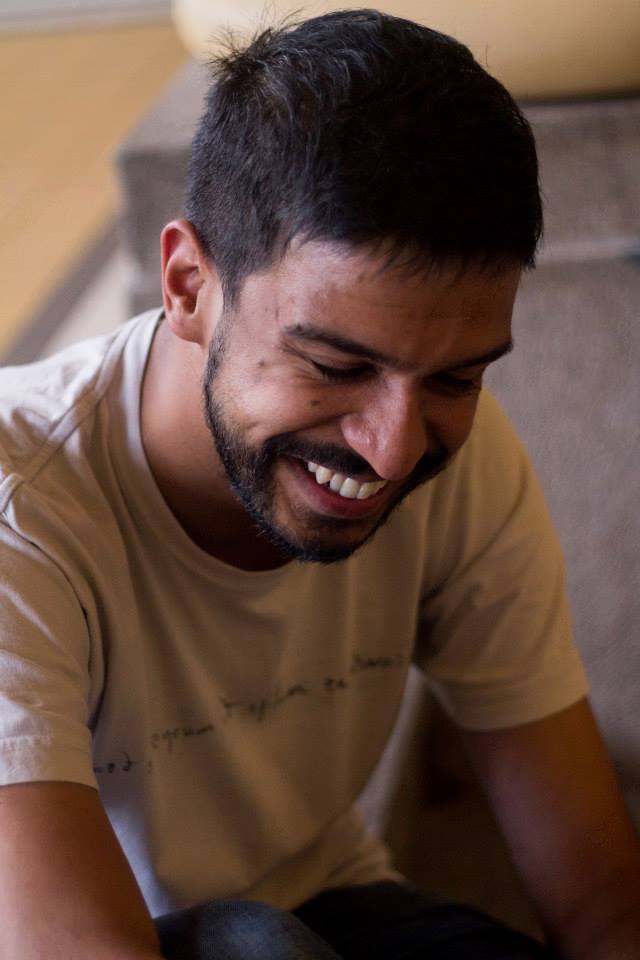 Born and brought up in Bengaluru to a middle-class Tamil Brahmin family, Kaushik grew up like any other boy from the same social milieu. His father was working as an officer at a bank, while his mother tended to affairs at home.
After studying in a reputed South Bengaluru school, he joined the prestigious Indian Institute of Technology – Madras. He studied metallurgy and materials engineering there and then decided to pursue his PhD in Switzerland.
This is the middle-class Indian dream personified. But it wasn't all smooth sailing.
Kaushik was just 12 when he became first aware of his attraction to men. Thankfully, for boys like him, there was the internet – helped him access the "secret world" of anonymous chat rooms, where there were others like him, including those from India.
"For that split second, in a crowded internet cafe (we did not have a computer at home till late), you felt a little less alone," he says.
He did suffer bullying in school every now and then, but it "had to do with me not being loud and brash enough to reply to those who charged at me," he says.
Nonetheless, the attraction to men only grew stronger with age. But the lack of any visibility for the LGBT community back then made him think that it was just a 'phase' and that it would all be 'normal'. Kaushik believed then that he would eventually 'grow up', marry and have children.
"Also, in a society that deflates sexuality so hard, it is difficult in such times to differentiate an intimate camaraderie towards people of the other sex with love. So, for a long time, I lived in the belief of being bisexual, till about six years ago when I could finally accept my orientation," he says.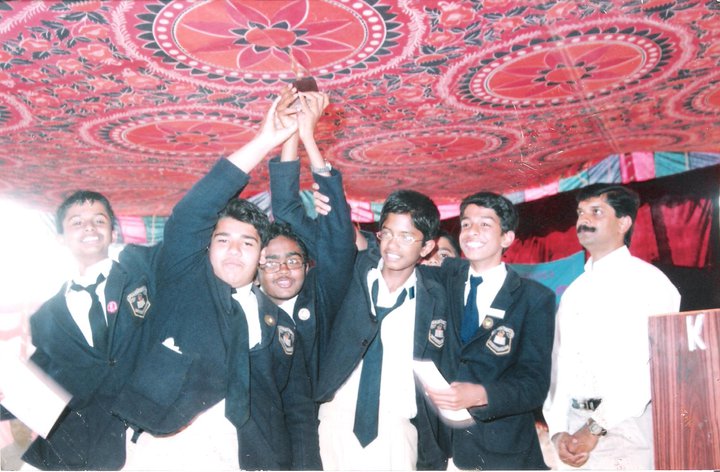 Things, however, began to change for Kaushik when he got into IIT-Madras. "IIT was a completely new start for me, and I decided to take on the occasional bullying with confidence, which changed everything. I managed to make a lot of friends and I didn't care about rumours that were spread about me. That confidence has only stayed with me, thankfully," he says.
Having said that, there were barriers that stood before Kaushik from realizing his sexual identity in IIT. (As someone who has also studied in the same institution, I am well aware of the homophobia that once pervaded the student community.)
"I could say that I was ignorant too," he says with a smile. However, all that changed when he moved to Switzerland for his PhD.
In an evidently more open society, the process of exploring one's sexual identity gets a lot easier. However, the turning point for him was meeting his now-husband Glenn, a human rights advocate in Geneva, who possess a special liking for Bangalore Masala Dosas, Puliyogare and Rava Kesari!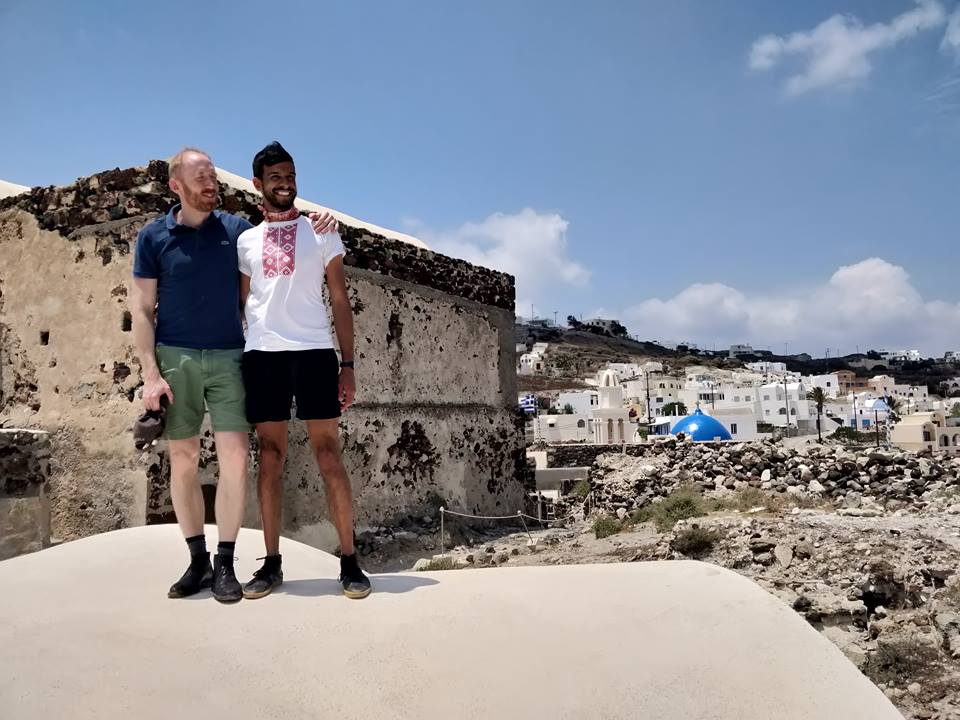 You can read more about how they met here.
"He wore his sexual orientation with so much ease and confidence that I started seeing myself as capable of having the same kind of confidence. With time, this confidence grew, and like most other gay folks, the first person I came out to was myself. The moment I could tell myself without hesitation that I was gay was a moment of such relief. There was suddenly so much more hope, and it just felt right saying it. I had come around to accept my identity fully, and it just fed into the self-confidence. Once that set in, coming out to friends was much easier," he says.
The next step was coming out to his parents in the same year, 2012.
"I knew in the back of my mind that they would be OK with it, but the question that I asked myself was for how long? When I did tell them, they were surprisingly open about it. My parents may not be very highly educated. But they are intelligent enough to not rely on clichés to feed into their fears. They were curious to understand what I was living and what I was feeling," he says proudly.
A common narrative among queer citizens coming out to their near and dear ones in India is one of pain, separation, trauma, social exclusion and more often than not – harassment. Kaushik's story is one of love, compassion, curiosity and more importantly, acceptance.
Also Read: A Lawyer Reveals The Dark Side of Section 377 & Why We Should All Care!
"They were courageous enough to ask me all sort so personal questions. This kind of openness in their generation, and in India in general, is extremely rare and I was fortunate enough to have it. The least I could do was respond to their efforts with honesty. The whole conversation lasted about two hours and at the end of it, they just hugged me and said they accepted me for who I was as long as I was happy," says Kaushik.
Having said that, Kaushik's parents initially did not envision the possibility of two men falling in love, and there were fears that their son would navigate the world alone. Kaushik put these fears to rest weeks later and told them about Glenn.
"Within a matter of months, they were able to see that I was happy being who I am and with whom I wanted to be. It didn't take them much time to accept my boyfriend as a part of the family. And they still do," he says.
They tied the knot in December 2015 at Glenn's hometown in France.
Does Kaushik envision the same for queer people living in India? Once the court does scrap Section 377 from the statute books, Kaushik feels that the next step forward is the legitimisation of non-heterosexual couples, which offers at least some recognition for their status in society.
Also Read: Gay Man's Moving Post About His Parents' Acceptance Goes Viral
"Since many other questions such as live-in relationships are being dealt with in other cases, they could be extended to all sorts of couples, providing a much more open social space for sexual minorities. I'm very hopeful for the future of sexual minorities in India. I believe that we live in a society that is rapidly changing. We cannot be the largest democracy and at the same time not recognise these issues," exclaims Kaushik.
And he's right.
How does he deal with discrimination? Kaushik does admit that hearing homophobic slurs once in a while in India does stir up past insecurities. "So, depending on when and where I face discrimination, I choose to address it or not. In safe spaces and with non-violent people, I would discuss it and see where it comes from and get them to reflect on it. In spaces where I do not feel comfortable, or I feel intimidated by the people using homophobic slurs, I choose not to," he says.
And finally, does he have a message for young people in India still in the closet or struggling with their sexual identity? "Coming out is a personal choice, so trust your guts on when and how you want to. At the same time, the internet provides for a lot of safe spaces for discussions. If you have questions, make sure you go to reliable sources to find the answers," says Kaushik
It takes real courage of conviction to come out. The process isn't easy, despite what you may have read in the story above. Fortunately, he was met with love and compassion in large parts.
This may not be the case every time, but Kaushik's story does tell you that such possibilities exist.
(Edited By Vinayak Hegde)
Like this story? Or have something to share? Write to us: contact@thebetterindia.com, or connect with us on Facebook and Twitter.
NEW: Click here to get positive news on WhatsApp!
We bring stories straight from the heart of India, to inspire millions and create a wave of impact. Our positive movement is growing bigger everyday, and we would love for you to join it.
Please contribute whatever you can, every little penny helps our team in bringing you more stories that support dreams and spread hope.