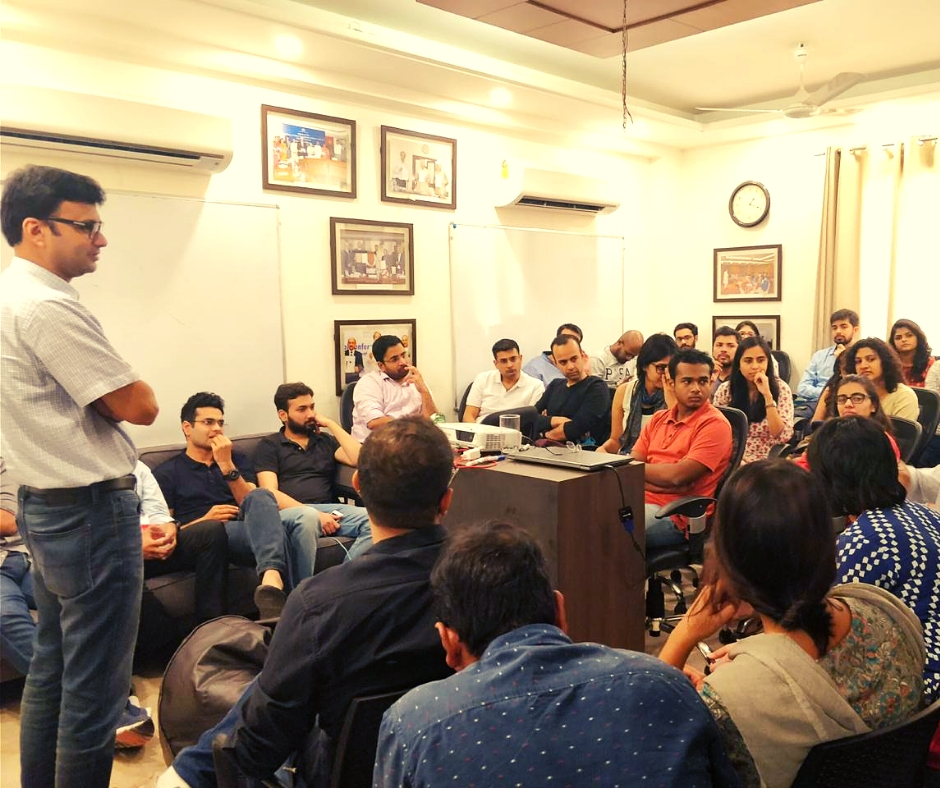 Quitting his job with consultancy giant McKinsey, the founder of Samagra went onto fix some of India's biggest governance problems. And the impact is real.
What is the work of a District Collector? What does a Block Development Office do? What is the life of a farmer like? What are the motivations of a government school teacher?
These were some of the hundreds of questions that Gaurav Goel had. The theory he knew, but the ex-IITian and an IIM-Calcutta grad believed in a practical approach to find his answers.
"After spending nearly more than three years in McKinsey acquiring the necessary skill set, I quit at the end of 2012," says Goel, speaking to The Better India (TBI).
After quitting his job at McKinsey, Goel decided to travel around India for six months to understand how the wheels of government move at a grassroots level—how does governance operate at a district, tehsil, block and mandal level. It also gave him the opportunity to witness organisations doing good work on the ground dealing with governance-related solutions.
"I made a list of 25 such organisations, visited them and saw their work. The idea was to come out of the McKinsey bubble and understand how things are currently on the ground," informs Goel.
That is how he set up 'Samagra | Transforming Governance'.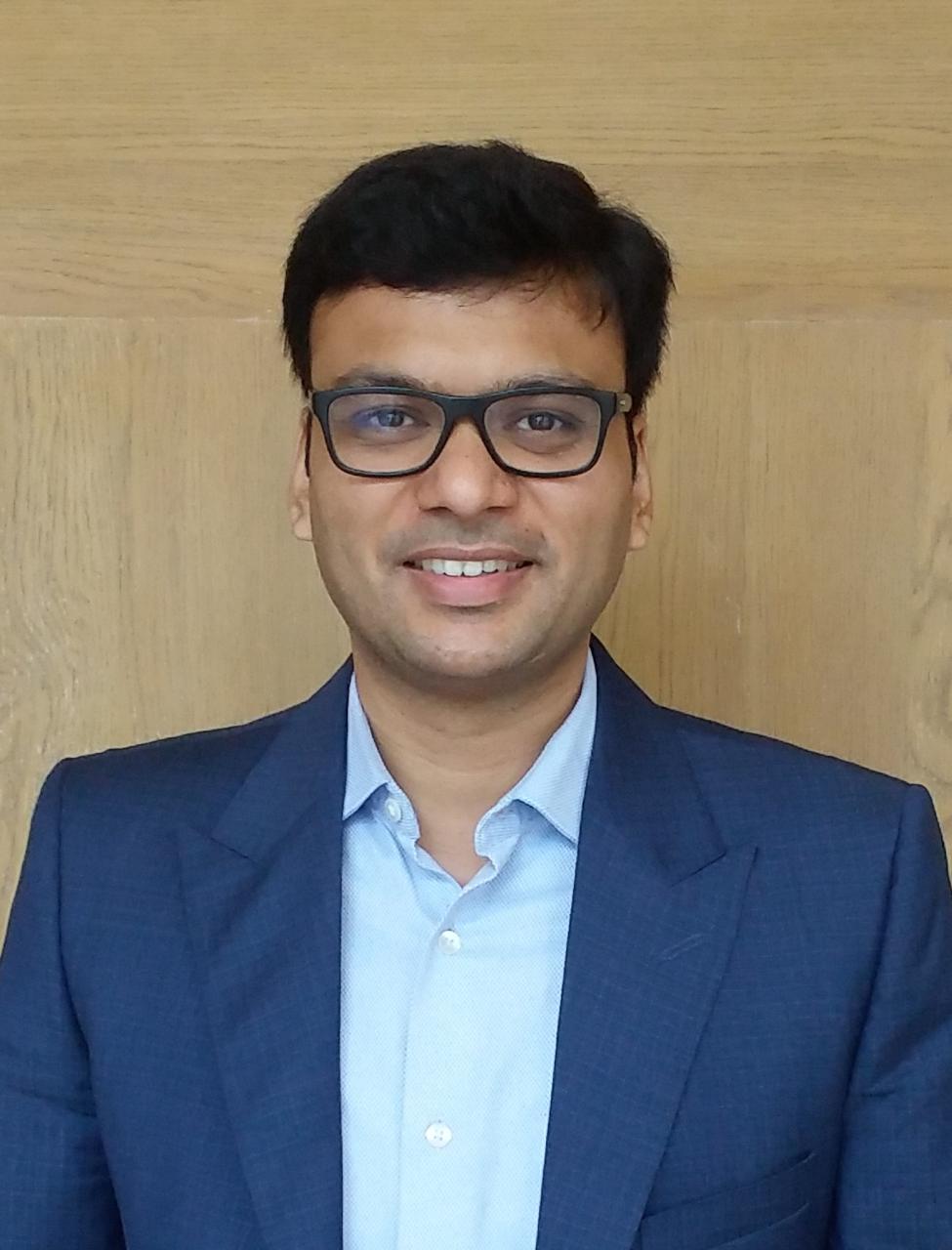 Samagra—Goel's brainchild
The core thesis of his organisation is 'better governance as a lever to create large scale impact'. The start-up picks up a problem like "How do you improve a farmer's income?" and helps governments break the problem down into small elements, decide what parts to prioritize and what measures to take to deliver for maximum impact.
It's been six years since the governance startup was first set up. It first began with supporting Members of Parliament (MPs) on various aspects of constituency development. While organisations like PRS Legislative help MPs on the legislative side of things, Samagra would help them drive development work on the ground in their constituencies.
However, Goel soon realized that this model wasn't scalable.
"Both the depth and scale of impact was limited. MPs also possess very little direct authority in terms of driving things in the administration. We figured it's best to work with State governments. There is a lot of flexibility to design new things at a state level and at the same time have a direct control on implementation," says Goel.
The Current Model
Samagra's current model entails working with the political and bureaucratic leadership in individual Indian states to drive State-wide systemic transformations across different governance domains.
Given below are three instances of governance reform which Samagra helped institute alongside State governments that have transformed or have the potential to transform the lives of millions.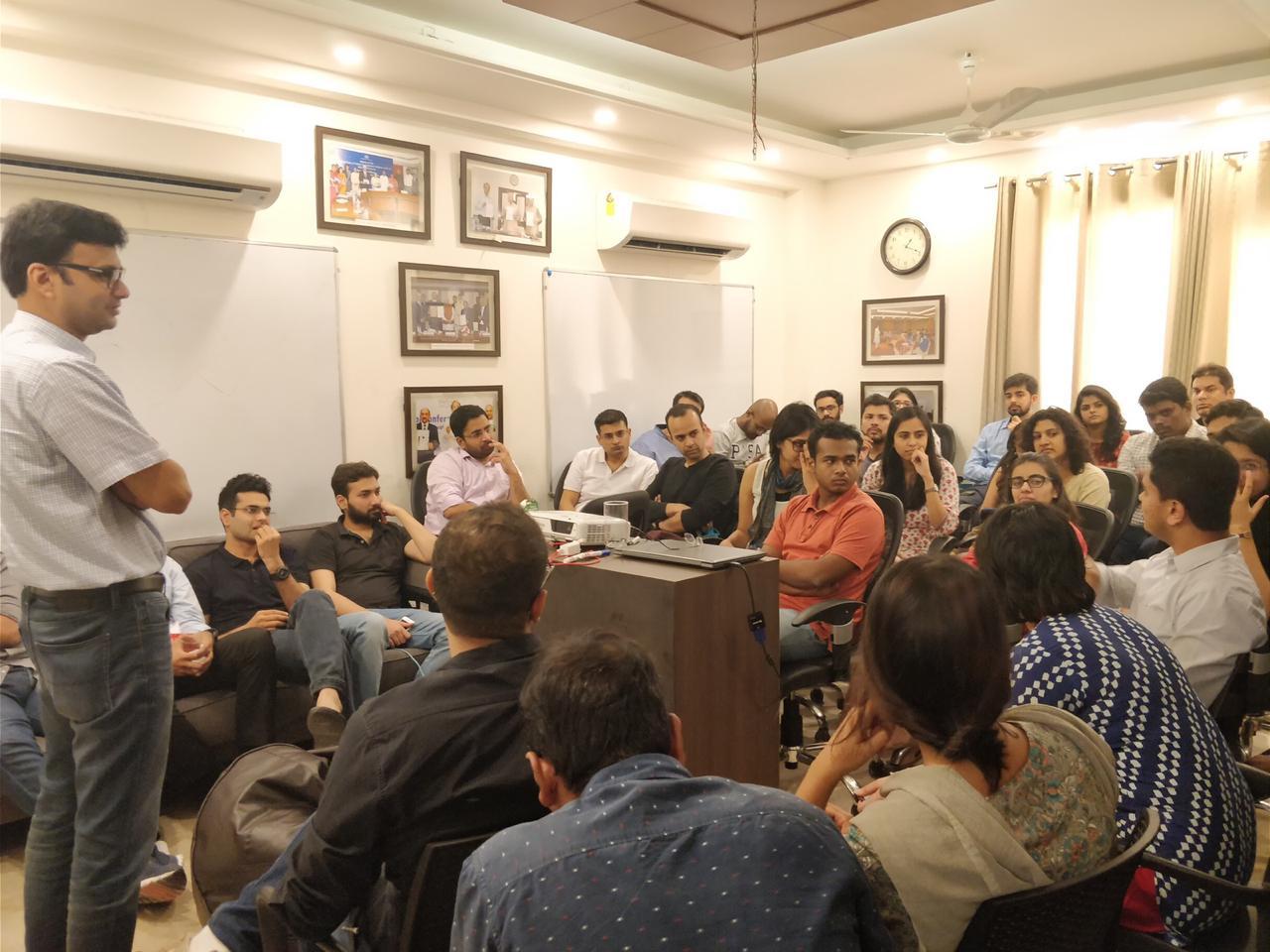 School Education—Samarth for Himachal Pradesh
The initial focus of the Indian education system was on access—that every student must get enrolled in a school. Now that we have more or less ensured educational access in large parts of the country, the narrative has now shifted to quality of education based on the outcomes of learning.
There is a shift happening, particularly in Himachal Pradesh, in terms of thinking about the problems in the educational sector. Moving beyond the classroom, it is now about incorporating Systems Thinking Approach to resolve problems in the government/public education system.
In October 2016, Samagra began a full-fledged collaboration with the Himachal Pradesh government. Their approach is broadly a combination of governance reforms and academic interventions—both working as a part of a comprehensive strategy to improve learning outcomes amongst students.
"In the past two years, we have worked with the Himachal government to institute a slew of initiatives to improve core academics, including teacher training. We got the State government to partner up with Teacher App, an Edtech startup, to provide good quality training to teachers through digital means and streamline ways in which digital training is happening in the classroom. There are partnerships with other entities to run remedial programme in the classroom as well," says Goel.
In addition to these measures, the intervention that has really helped move the needle, are governance reforms, says Goel. For starters, reforms in the way accountability are driven in the state. So far, accountability in the public education system was focused on construction of toilets, serving of mid-day meals and boundary construction—all important measures.
But how do you drive accountability for learning outcomes?
"Earlier, block or district officials would typically go to schools to conduct 'inspections'. After the inspection, these officials would have to sit and fill out seven forms of over 30-pages. This means that these officials will neither visit these schools, nor fill the forms. Even if they did fill these forms no one would read these assessments. This system was defunct," says Goel.
Samagra did away with all these forms, and replace them with a single page OMR sheet, which takes 10 minutes to fill. When an officer visits a school, he/she would just fill those answer bubbles. There is a roster that is also created. Every official is supposed to visit X number of schools in a month and fill the sheet which contains academic observations and not just infrastructural ones. This happens on an-ongoing basis," he adds.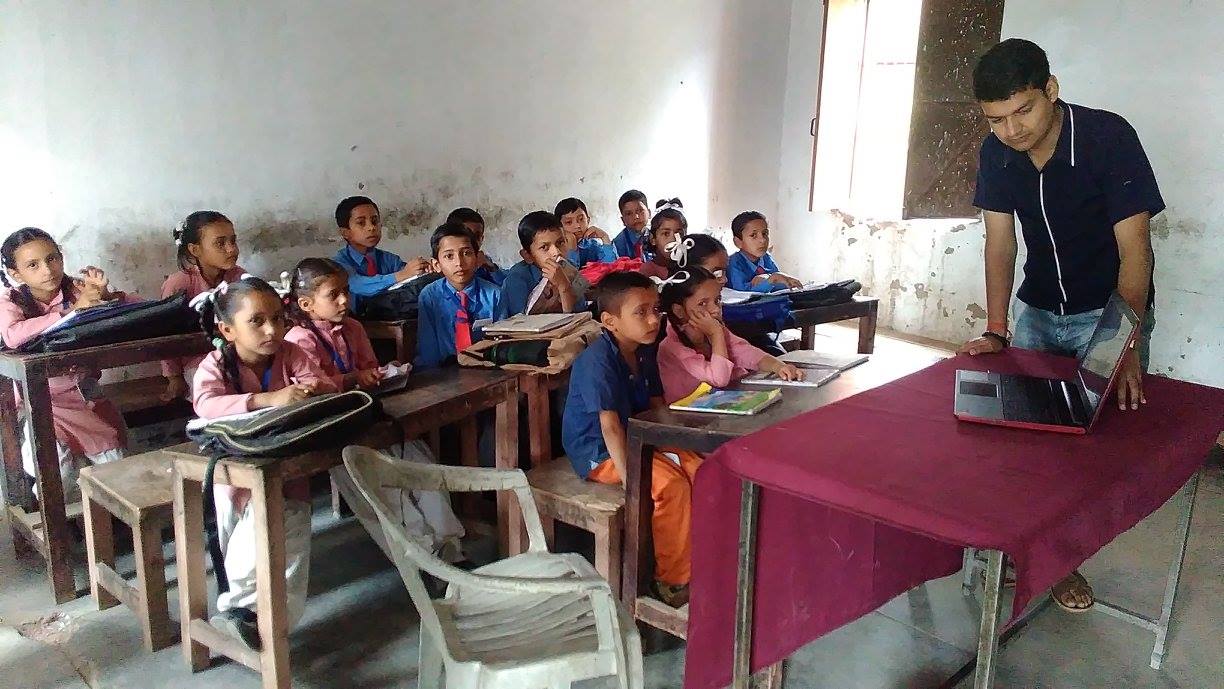 As part of this exercise, officials visit around 1000 schools in the State every month. All that data is collected at one place, digitised and presented in the form of a dashboard.
This enables continuous academic monitoring and feeding of collected data into the system.
"Recently, we replaced the OMR sheet with an app called the "Shiksha Saathi". It's a geo-tagged app; so you will know if the official has actually visited the school and taken all the necessary information. This has become the basis of monitoring in the entire state. All that information becomes the basis of key policy discussions while reviewing the situation at both the state and district level. Decisions are now made on academic monitoring and assessment data. The conversations around these discussions are all about academics and that's been a major positive," informs Goel.
A proper Action Point Tracker is maintained of all issues and observations that require urgent attention in the public schools. When the officials visit the school again, they observe whether these issues have been addressed or not. From these assessments, Samagra gathered that there are 16 common concerns in every public school that require redressal.
"So, depending on a particular concern like, teacher attendance, headmasters of these schools receive a pre-recorded call from the Principal Secretary asking them to address it," he says.
Another intervention resulted in Himachal becoming the first state in India to distribute textbooks to all public schools before the commencement of the academic session.
Before the intervention, government schools in Himachal would receive their text books three months into the academic session. In 2017, officials say that six lakh eligible students across 15,000 schools received 55 lakh textbooks, despite difficult geographic and erratic weather conditions.
"We took this up on mission mode and this was the first major intervention under Samagra. We initially did a complete supply chain analysis of the prevailing situation and instituted an online system for easy collection, analysis and dissemination of demand for textbooks," informs Goel.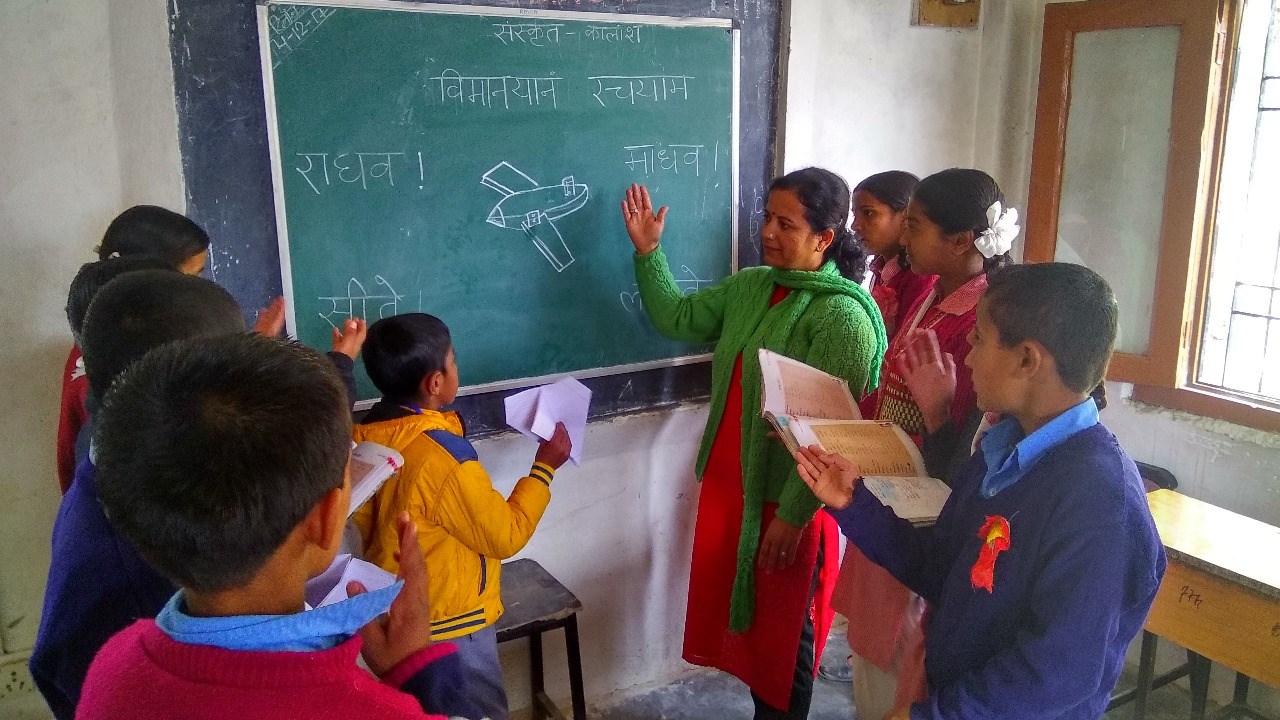 Moreover, in the past, teachers had to travel across the district to collect school textbooks from book depots. Now, this task has fallen upon block officials who collect books from depots and distribute these till the cluster level, which saves time, effort and money.
Another interesting intervention is the implementation of a continuous system of recognition, called Khaas Shiksha, to celebrate government school teachers.
"The idea is to pick up best practices on the ground and recognize teachers who are going beyond the call of duty to come up with innovations to teach certain competencies. Every month, blocks nominate teachers for Khas Shiksha, and there is a committee established by the state government to recognise these best practices. Those highlighted receive recognition across the local press, a letter from the Education Department praising them for their outstanding work and on social media, where their work is recognised by a much larger audience," he says.
India Today has awarded Himachal for the best school education in India for two consecutive years i.e. 2017 and 2018.
Also Read: 1 Stop, 556 Schemes: Haryana Govt's Unique System Can Revolutionise How India Works
Employment—reforming Haryana government's recruitment process
Certain media entities have taken the trouble to highlight the crisis in many states on the issue of recruitment into government services, particularly for Group C and D employees. These employees of the state government apparatus include clerks, peons, drivers and gardeners, among others. Recruitment drives in these services easily surpasses those of the Central and State Services.
Why does a crisis exist? There is not only a lack of clarity but also huge variations in recruitment rules across different government departments. The process is not transparent, exams aren't held on time, and criteria for selection are subjective. As a result, there are a lot of pending court cases regarding the recruitment process. And the first thing the court does is put a stay on the declaration of results. Consequently, the entire recruitment process gets stuck.
Thanks to Samagra's intervention, the Haryana government is successfully addressing this problem but there is still some way to go.
Take the example of Group D recruitment. Just weeks ago, out of 18 lakh people who applied, more than 18,218 have received their appointment letters to various posts across 74 departments.
While approximately 15,000 recruits have already joined, the rest are about to make their way to the government offices. This is the single largest recruitment drive in the state. For Group D employees whose recruitment had been pending for over 15 years, this was huge.
It took just six months from advertising the recruitment drive to the declaration of results.
"We started working with the State government in June 2017, planning and conceptualization it. In terms of driving this on the ground, it started in November 2017," says Goel.
On the policy front, there were two suggestions.
"For starters, we worked with the chief minister to scrap interviews for Group D employees. We felt there was no need for interviews in the recruitment of Group C and D employees. What will you ask them? Interviews are subjective, which raises the discretionary powers of those selecting these recruits," says Goel.
Another suggestion was uniform service rules. The same peons, clerks, drivers and gardeners are required by different departments. But different departments have different rules in terms of eligibility and job profile.
"The objective was to get uniform service rules for Group D employees. As a result, it enabled the conducting of group-based examination. Therefore, we have one examination across the state for all Group D recruitment, as opposed to hundred different processes," informs Goel.
However, these changes had to be instituted through amendments passed in the Haryana Assembly. Without the necessary political backing, none of these policy changes could have moved forward.
On the process end, Samagra and the State government completely revamped the way different departments gave their requirement of these employees to the Staff Selection Commission (SSC), an autonomous body.
"We converted it to an online requisition module. Everything now happens online. Everyone on this system can see their requirements and the queries on the same online. This was to reduce complexity of the process. In conducting of exams, logistics were handled on war footing and candidates were bussed to their respective exam centres," informs Goel.
Also, there was a rule which states that 10 per cent of the total candidates will be selected at random and asked to physically verify their documents.
"We did away with this process, and the verification process was shifted online. All a candidate needs is a Class X mark sheet verified online. This brought an end to the physical verification process which is long-winded. Only at the time of joining do they have to physically verify their documents," he says.
With the process streamlined and simplified, the chances of candidates filing court cases against the declaration of results were minimized. This was the first Group D recruitment drive of the SSC since 2004. Earlier, individual departments would recruit personnel on their own.
In total, since the current government took office, more than 57,000 people have been recruited into government jobs. No longer did candidates have to pay money under the table to acquire these jobs.
Through this entire process, the State government and Samagra worked very closely with the Advocate General's office, because all these steps have to be legally tenable. At every process step, they had to ensure that these changes were on strong legal grounding with no ambiguity.
Also Read: How Secular Should we be in 2019? Here's How India of 1950 Answered That Question
Agriculture—KALIA for Odisha
The Odisha government's Rs 10,000 crore-Krushak Assistance for Livelihood and Income Augmentation (KALIA) scheme seeks to cover 74 lakh farm households in the state including the landless. It has been touted by many as a paradigm shift in the governance approach to agriculture.
"In October 2017, we started working with the Odisha government on a three-year project with the focus on improving farmer income. KALIA was one of the solutions that were picked up in a massive way. We are also focusing on insurance streamlining, seed availability and reduction in pest damage, among other facets of agriculture. The KALIA scheme was finalized in the last quarter of 2018, before the Chief Minister announced it on December 22, 2018," says Goel.
Speaking to TBI, Goel says this was a very tech and data driven endeavour. The question was, can they leverage all of this data to drive data-backed decisions in the state on various issues pertaining to agriculture with the objective of raising farmer incomes.
Evidently, steps like farm loan waivers have failed in a massive way in protecting farmers in debt. These loan waivers weren't well targeted, bled the public exchequer and did not end the cycle of debt for farmers. The only way forward is to augment their income.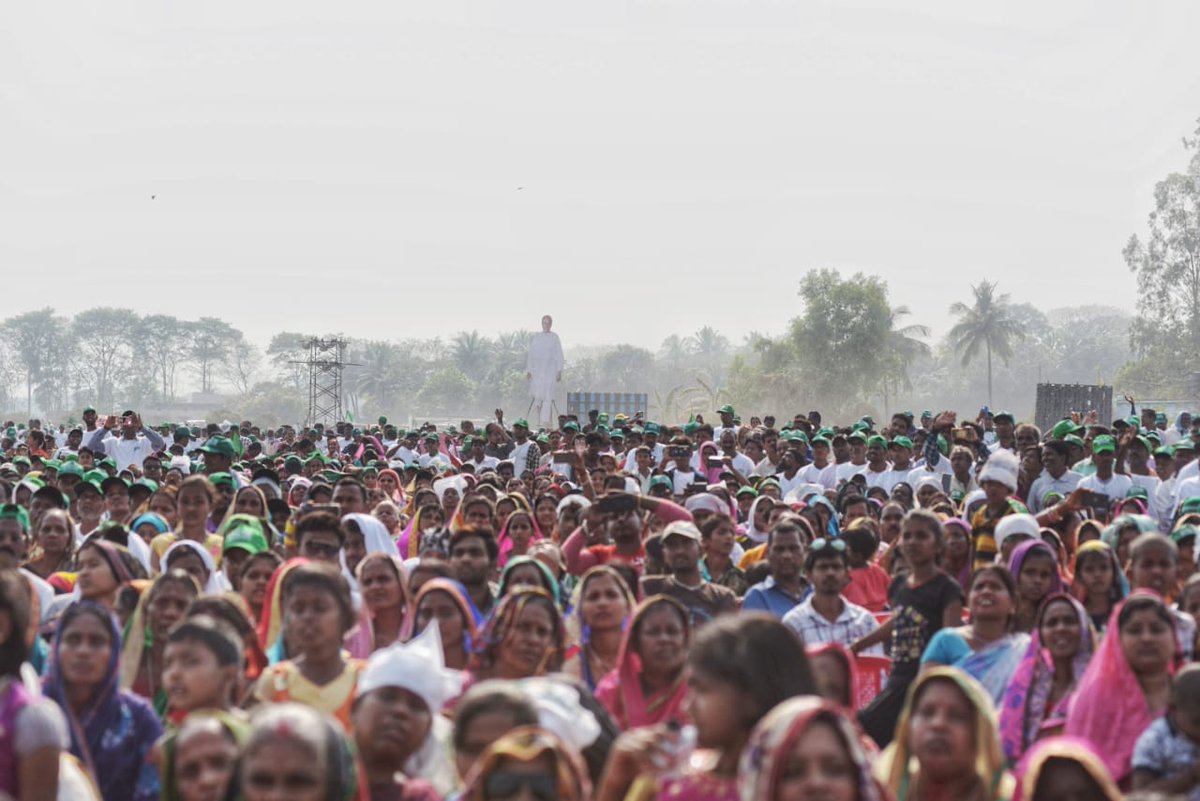 Led by the Principal Secretary, the state started to think of the alternatives. All of these discussions culminated in KALIA, whereby the government provides direct income of Rs 6000 to one member per family of farmers, sharecroppers and the landless who make up a large number in Odisha. None of these farmers get covered in any farm loan waiver scheme.
"Ten lakh landless households will (also) be supported with a unit cost of Rs 12,500 over a year to take up activities like goat rearing units, mini layer units, duckery units, fishery kits for fishermen and women, mushroom cultivation and bee-keeping," announced Chief Minister Naveen Patnaik.
"We worked with the Principal Secretary to put the KALIA scheme together in the conceptualization stage. Having said that, it's operational aspect was very difficult. There are multiple databases to ascertain who needs this scheme. The State government conducted a massive drive to fill forms for KALIA. We collected and digitised nearly 60 lakh forms in three weeks. Our mandate was that there should be no exclusion or inclusion error," says Goel.
"I have not seen or spoken to my team members in the last two months. They are working in their offices day in and day out. We were the government's primary partners on sustained agriculture farmer's income improvement," he adds.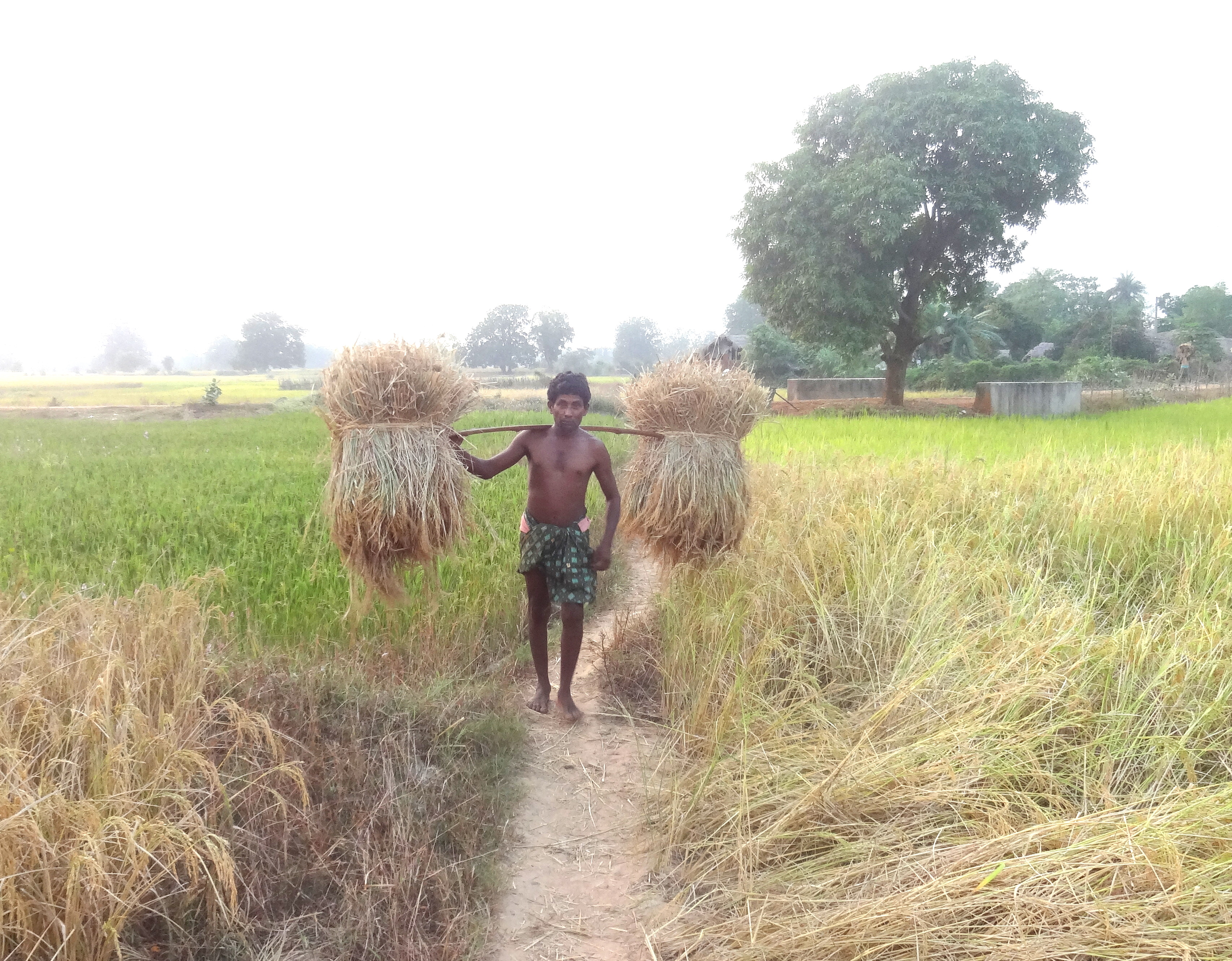 'Are We Outsiders or Insiders?'
"At Samagra, we do all our work with governments. As we do that, it is imperative for us to maintain a fine balance between being an insider and an outsider. If you're too much of an outsider, then you can be dismissed as typical 'consultants' who do not understand how the system works. If you're too much of an insider, then you cannot have a point of view or disagree. Articulating disagreements is necessary. You have to speak your mind and be objective with people in positions of authority," he says.
All the work Samagra does is governance-related work. The fundamental premise under which they work is that outside the system one can create good replicable models and islands of excellence, if one wants to impact millions one cannot wish away the politics and governance process said Goel.
The approach Samagra takes is essentially three-fold. There is the classic top-down management consulting, where the various aspects a problem are identified and prioritised.
Then there is a ground up understanding of how governance works at a grassroots level which helps design and contextualize solutions in these governance realities.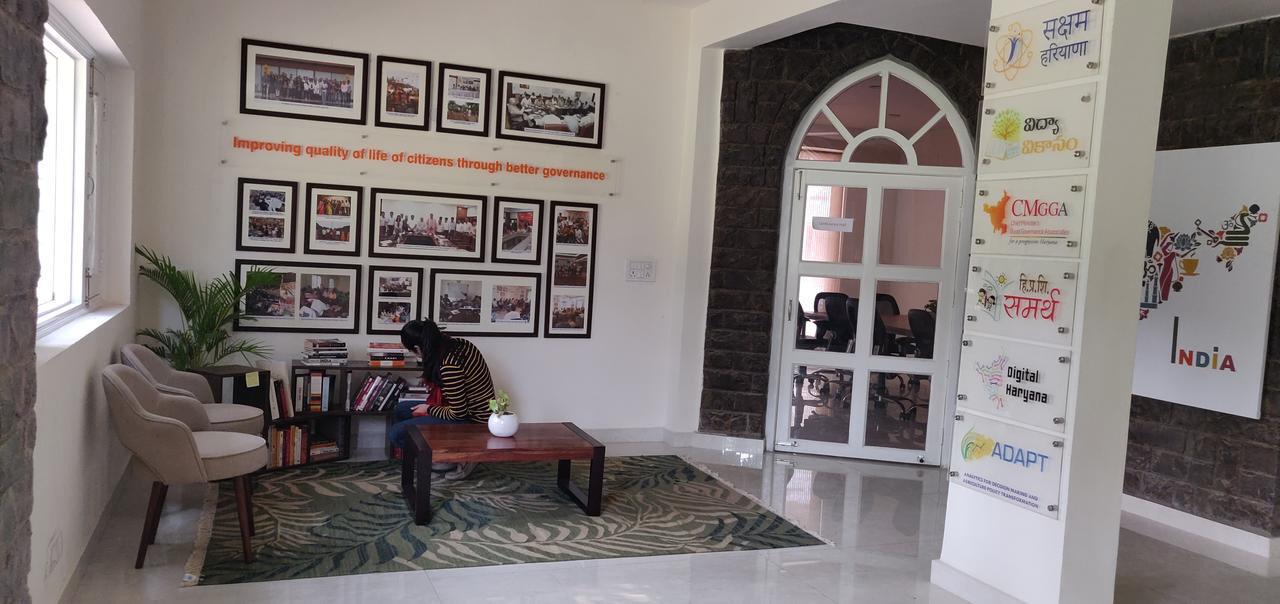 "Take the example of academic monitoring in Himachal versus what we're doing in Haryana. In Himachal we used OMR, and then shifted to an app much later. In Haryana, we started with an app immediately. Why? Unlike Himachal, we knew network availability was stronger in Haryana. We also understood how teachers in Haryana were hooked onto smart phones, particularly to WhatsApp. That's why we send them training videos on through WhatsApp," says Goel.
Merge these top-down and ground-up approaches with a heavy dose of technology and data, and what you have is Samagra, the startup driving a revolution in how governance in India works.
(Edited by Saiqua Sultan)
Like this story? Or have something to share?
Write to us: contact@thebetterindia.com
Connect with us on Facebook and Twitter.

Find Out What's Good Today – Sign Up Now!
We bring stories straight from the heart of India, to inspire millions and create a wave of impact. Our positive movement is growing bigger everyday, and we would love for you to join it.
Please contribute whatever you can, every little penny helps our team in bringing you more stories that support dreams and spread hope.