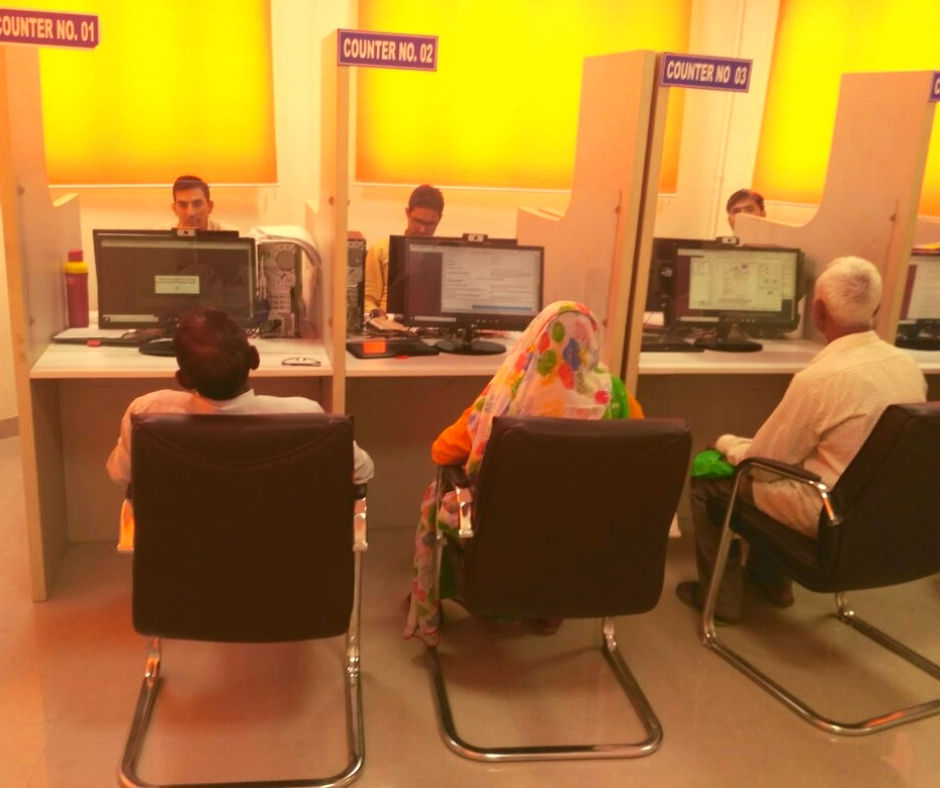 The stated philosophy here is that no citizen must physically interact with any government department for availing any scheme or service.
Government schemes and services are quite special in one sense. Most of them you are completely unaware about. If you do hear about one of them, you have little idea if you are eligible or not. When you try to apply for one, it is hard to figure out exactly where the application should go – village kiosk, the district headquarter, tehsil office, mandal and so on.
Despite all of this, if you somehow manage to show up at the right time, in the right place, to apply for the right scheme – the application process and documentary requirement may turn out to be so complicated that the hiring of a tout, or even the abandonment of the entire idea, seems like the best thing to do.
And, once you cross all of that and send in an application – the entire process vanishes into a black box. Is it any surprise that many Indians feel navigating the bureaucratic labyrinth is a nightmare?
But can this change?
Interestingly, the Haryana government has seemingly found some critical answers to this question.
Once a citizen walks into a government department that's when chances of corruption and inefficiency begin. The stated philosophy here is that no citizen must physically interact with any government department for availing any scheme or service.
And, the Haryana Government, in collaboration with Samagra, an impact-driven Indian governance consulting firm, is doing precisely that—via an integrated online governance platform called 'Antyodaya-Saral'.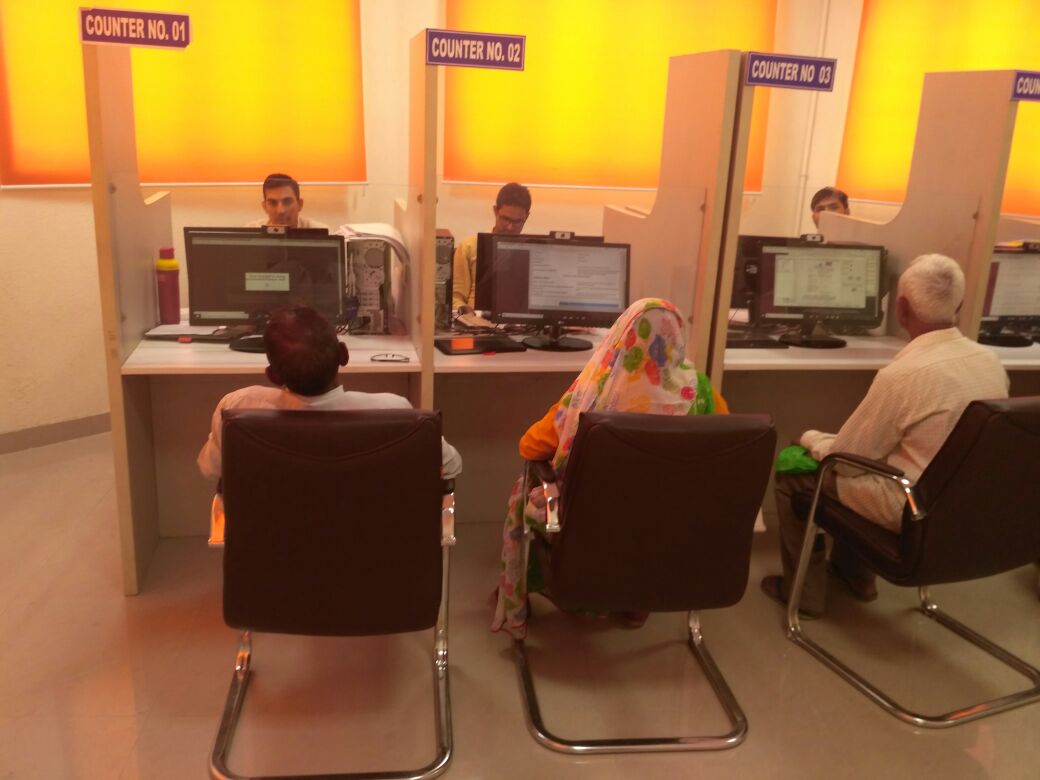 Here's how it works –
With no physical contact, there are three things that a citizen can do:
1) Apply for government services like ration card, driver's license or domicile certificate online.
2) Visit any of the 4000 Atal Seva Kendras (Common Service Centres) at the village and small-town level.
The Centres are run by small entrepreneurs, who charge a nominal fee and conduct the application process on your behalf in their system.
3) Approach any of the 115 Antyodaya Saral Kendras set up across the district, sub-divisional and tehsil levels.
In these Kendras, you are given a token and made to wait at a designated area. Once your token number is called out, you walk into any of the counters available, where a trained operator drawn from a government department is employed.
This operator will complete all your application formalities in one fell swoop without the requirement for repeated visits. If the operator is struggling with technical concerns or unaware about key elements of a scheme, they have the facility to reach out to a group of experts connected on WhatsApp, who are available at all times.
What this offers citizens is a single window clearance for all their applications. Once the application process is complete, citizens receive regular SMS notifications on the status of their applications.
When the designated department has finished processing your application for a particular service or scheme, you will receive a notification. You can either receive your documents at home via speed post or from the nearest Saral Kendra or Common Service Centre from where you sent your application.
For services rendered, citizens have to pay a nominal fee. To avail of government services, there are four price slabs ranging from Rs 10 to 150 for the 556 G2C (govt to citizen) services and schemes. Usually, for schemes, the fee is nominal because these are for disadvantaged groups.
This is to sustain these units.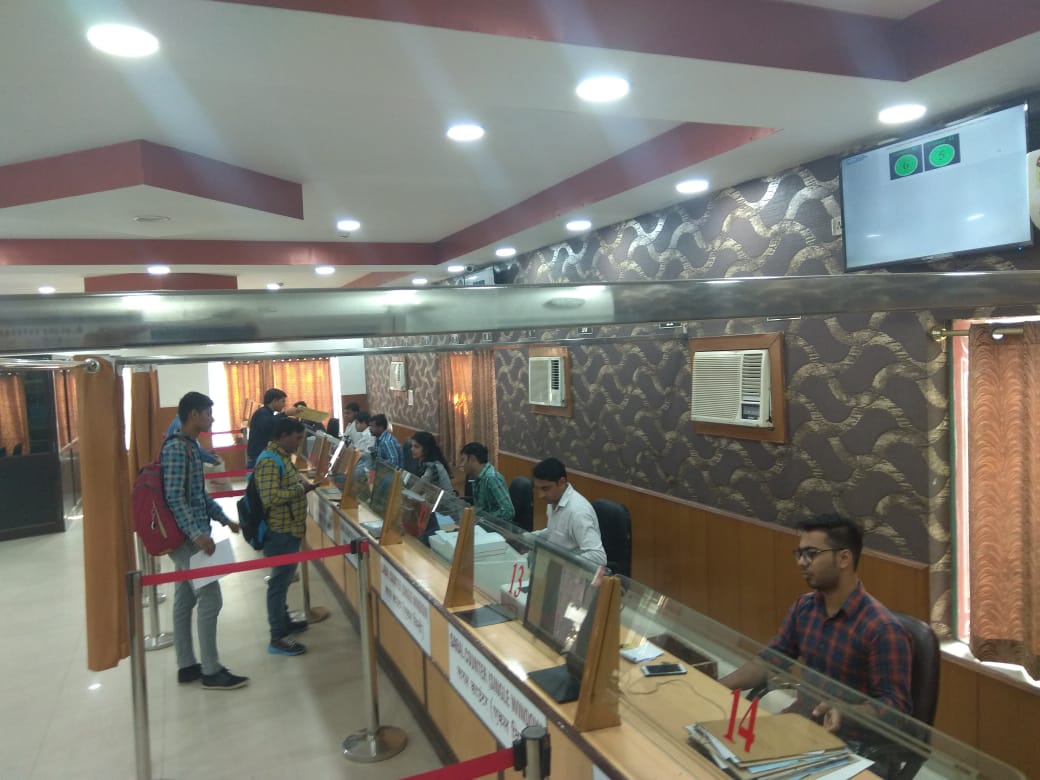 "Antyodaya Saral aims to fundamentally reimagine how the citizen interfaces with the Government and also the internal functioning of the state's various departments," says Dr Rakesh Gupta, the bureaucrat in the Chief Minister's office who was given the responsibility of this initiative.
On December 25, 2018, the State government opened all 115 Antyodaya Saral Kendras, besides revamping the existing 4000 Atal Seva Kendras and aligning them with the Antyodaya-Saral—a critical facet of the Digital Haryana initiative.
This was the result of plenty of work, planning and collaboration. The Antyodaya Saral system took 18 months to bring about and was a key component of a digital road map for the state, produced by the Digital Haryana Cell in the Chief Minister's office, comprising of experts from Samagra, a mission-driven governance consulting firm.
There were challenges aplenty.
"First, we needed to find out how many services and schemes were available in the state. No one had a clue. We eventually figured out that there are 556 schemes and services across 37 government departments," says Gupta.
And that was just the start of it.
Sample this – as per reports, 13 of them were entirely offline using no computers. Others took applications online but did all their backend work offline. In some cases, databases were online, but the entire process was offline. And only some were properly online both at the front and backend.
All of this just added to the sort of confusion mentioned at the start of the article. So to sort it all out, and make a system that would ensure citizens got what they needed, they addressed five key features:
1) A single place where you can apply for any scheme or service in a simplified form.
2) Tracking of the status of the application, including which officer has signed it and where it's going next, which office has it now and at what date is the requested document expected to arrive.
3) Ensuring citizens are notified (via SMS) about the status of his/her application regularly.
4) A 'quality' dashboard for officials, where every level of officer knows how many applications are pending under them.
5) Constant notifications to officers, many of whom may not log into the dashboard, of the number of applications of pending with a request to process all of them within a particular timeline.
Antyodaya-Saral, as expected, has all of these five features. And some more as well, geared towards efficiency.
"We also created 'Antyodaya Saral Score' or a composite score which bases their (officers) performance on scheme and service delivery. It is computed by how many applications you've cleared within the defined timelines—whether the said officer has overshot his/her targets, how many applications are pending, and so forth," says Dr Gupta.
This is a helpful review mechanism which goes all the way up to the Chief Minister's office. Quite naturally, this system has got the entire administrative machinery in Haryana moving.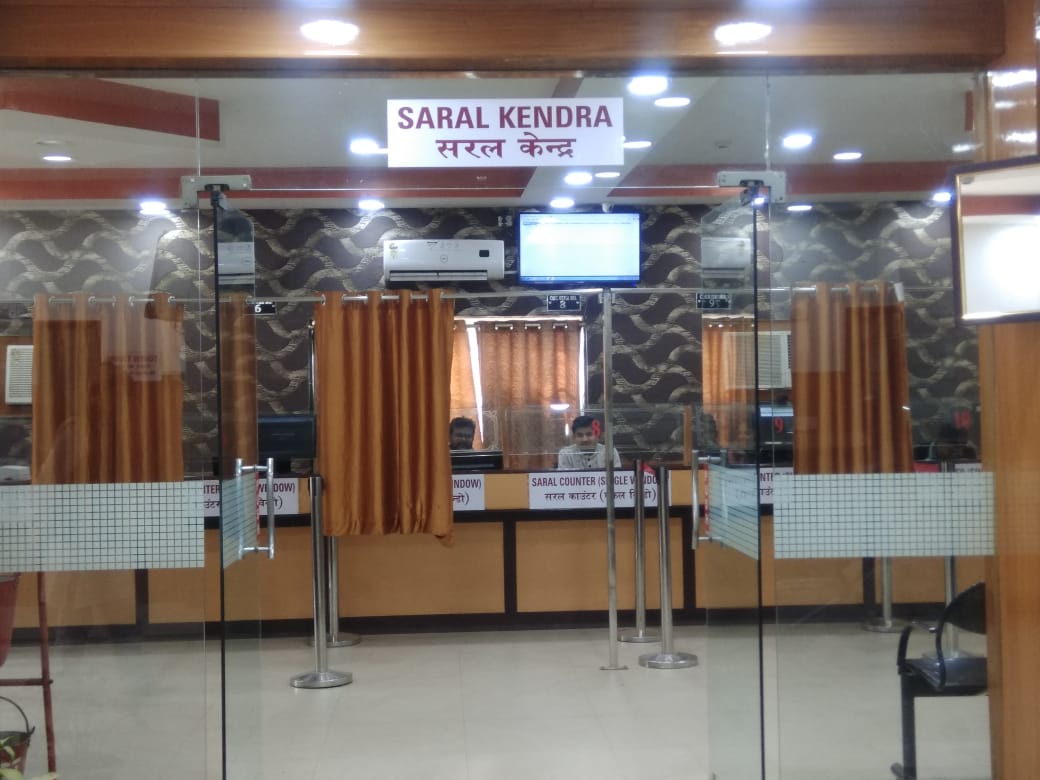 Setting up this entire system was complex.
Typically, governments approach vendors like Infosys or a Tech Mahindra to set up a system under a Rs 200-300 crore project. The problem with this model is that tech people don't understand governance, and departments don't quite understand technology.
They don't talk to each other, and everyone in the government believes this is either an Infosys or Tech Mahindra project, and thus no sense of ownership exists.
"We wanted to create a system whereby departments took full ownership of it. We scouted a bunch of software architectures and came across the 'Service Plus' software created by the government-owned National Informatics Centre (NIC)," says Vijayendra Kumar, Secretary IT, Haryana.
The advantage of 'Service Plus was that if you have an existing system, you can upgrade and link it to this architecture. If you don't have an existing technology system in your department, then you can quickly create it in a modular manner using this architecture.
"As a consequence, no department felt that their work is being thrown out of the window. Every official felt that their existing systems were getting better," Kumar adds.
To bring the Antyodaya-Saral system to light, a core team of 20 members from NIC and ten from the Government of India's Service Plus team came onboard. Subsequently, every department was asked to assign two-three technical experts.
In total, a 130-member strong team was set up, which created this infrastructure in 12 months—a genuinely mammoth endeavour indeed.
To check whether these Saral Kendras are working, the State government leveraged the Chief Minister's Good Governance Associates (CMGGA) program.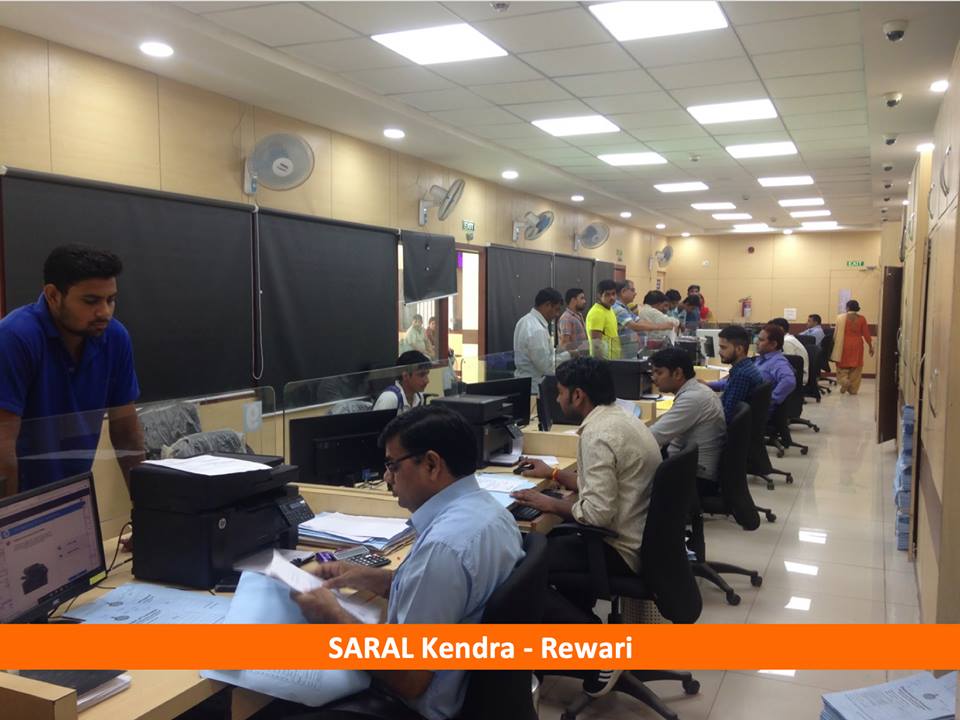 CMGGA is unlike many other conventional fellowship programs.
Here, you have one young professional stationed in each district. These professionals, in coordination with the Digital Haryana Cell, monitor these centres, ensure they are set up well, the operator is trained, and citizens are well-engaged.
With the establishment of this system, the Haryana government plans to stop the practice of department walk-ins. If you walk into one seeking to apply for a service or scheme, officials there will redirect you to the nearest Saral or Atal Seva Kendra. There is also a regular Saral helpline for any queries about the documents you need for a particular application, where the nearest Saral Kendra or Common Service Centre is located, and the status of your application.
The Saral Kendra itself is tracked on 70 parameters like availability of drinking water for citizens, air-conditioning, availability of runners to ferry files to departments for processing, among other things.
For each unit, there is a Kendra Score computed to track facilities, working conditions there, and
citizens will also receive a call after applying asking them for feedback.
So what have all of these massive plans led to? The numbers speak for themselves.
The Antyodaya Saral Portal receives 50,000 applications per week. Since January 2018, it has received more than 10 lakh applications. Since October 2017, 97% of the total applications have been processed, while 83% of them were processed within the stipulated time period, according to government figures. Since October 2018, there have been 2, 37,477 applications for ration cards and 52,377 for resident certificates—the highest among the services availed.
The call centre receives around 3,500 calls per day.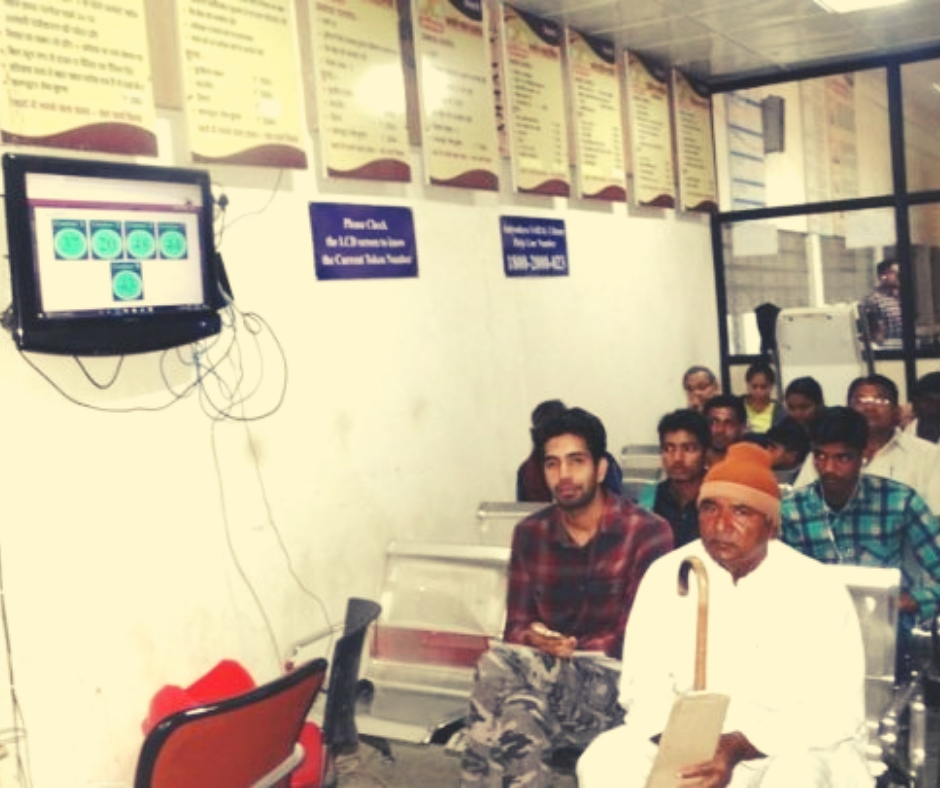 "The initiative will ensure transparency, accountability and convenience to the citizens of the state. The initiate through technology has enabled all the officers to monitor the scheme and service delivery at all levels. Haryana is the first state in the country to transform citizen service delivery at this scale. Antyodaya Saral is a very good example of how a government along with some external catalysts and utilising internal resources can drive a transformation of this magnitude" says Gupta.
Also Read: Landfills No More? IAS Officer's Brilliant 'Project Tsangda' Is Changing The Face of Leh
As we can see in Haryana, this is a fundamental change in the way the entire state administrative machinery works. It's only been a few months since the Antyodaya-Saral model has come into play, but it offers a roadmap towards a system where the discretionary powers of bureaucrats and elected representatives are significantly lessened.
This reduces the scope for corruption and inefficiency.
However, this system does not come into play without the requisite political and bureaucratic will. In some senses, this could be the future of governance for the rest of the country.
(Edited by Vinayak Hegde)
Like this story? Or have something to share? Write to us: contact@thebetterindia.com, or connect with us on Facebook and Twitter.
We bring stories straight from the heart of India, to inspire millions and create a wave of impact. Our positive movement is growing bigger everyday, and we would love for you to join it.
Please contribute whatever you can, every little penny helps our team in bringing you more stories that support dreams and spread hope.