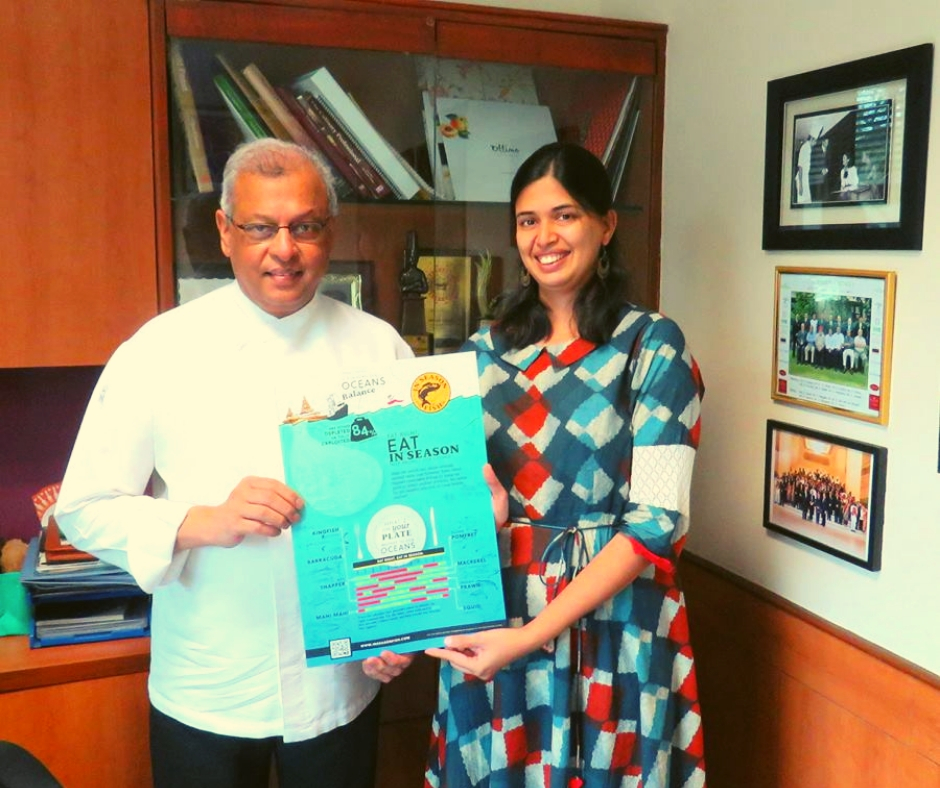 "Eat diverse, eat seasonal, but also source from fishermen engaged in sustainable fishing," says Dr Divya Karnad who recently won the prestigious Future of Nature Award for her amazing efforts towards marine conservation.
Dr Divya Karnad, the winner of prestigious Future of Nature Award for her stellar work in marine conservation, had a life-changing encounter with fishermen in rural Odisha a decade ago.
She was studying Olive Ridley sea turtles for her Masters. A lot of her fieldwork was conducted at night since these sea turtles would come to the beach at that time.
She recalls that it was very awkward for the locals to see an outsider woman come in, provide employment and have men working for her.
"At one point, a group of villagers from the neighbouring village came to the beach at night. They surrounded me and let me know that they were angry at me for not being able to employ them. I managed to slip out of that situation, but it did frighten me," says Dr Karnad, in a conversation with The Better India.
"Despite that one isolated event, the people there had been very kind to me. Months later, I went back to the village while doing my fieldwork there, and spoke to the same people who had surrounded me that night, and asked them why they behaved in such a manner," she adds.
They told her that there are lakhs of turtles who come onto the beach, but before they do so, they stay in the sea for several months. During these months, when fishermen would go out to fish, all that their nets would catch were the turtles. Since this area is known as a mass nesting site, there is a forest department presence, and if these fishermen were caught with turtles, they would land up in serious trouble. All put together; they can't fish for six months in a year.
"So, I spoke to them. They told me how they depended on fishing for their daily wage. That got me interested in understanding the perspective of stakeholders like fishermen and contextualising it within the purview of marine conservation," she tells The Better India.
Shortly after completing her masters, she went on to study at Rutgers University, New Jersey, USA, to pursue a PhD in marine fisheries management. It was during that time when she really engaged with the question of how fishermen think about governing their oceans in a sustainable manner.
"My focus was on fisheries in the Konkan coast. What I found out was that there are many fishermen, small scale and otherwise, who want to continue fishing in the long term, and have tried to implement indigenous sustainability measures on their own instead of doing it indiscriminately," says Dr Karnad.
During her fieldwork in the Ratnagiri and Sindhudurg districts of Maharashtra, she discovered fishermen who would not fish in a particular place during a given season, close down the entire fisheries for certain festivals, and use a certain type of fishing gear depending on the season.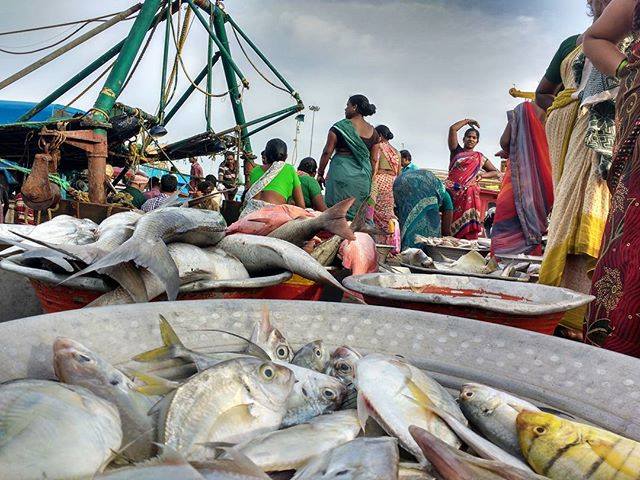 "What these fishermen were telling me was that when they were implementing their sustainability measures, they would end up catching a lot of seasonally variable fish. They would also end up catching a huge variety of them because this is a tropical ocean, where lots of different species exist, but not necessarily in large numbers," she recalls.
However, these efforts were seemingly in vain because urban markets would only want popular varieties like seer fish, pomfret, prawns, and regional specialities like the Bombay duck in Mumbai and the Kanhe in Mangalore because of their high value.
Consequently, these sea creatures were being sold, and the rest were either sold in local markets at really low prices or just discarded.
"You catch 100, and end up using 50% of that, which makes it a wasteful industry. One of the things they told me was that 'everyone comes to us says we should implement sustainable fishing practices, but when we do that the market is not willing to accept our catch,'" says Dr Karnad.
Thus, she decided to go back to the market, change it, and make it more supportive of sustainable fisheries.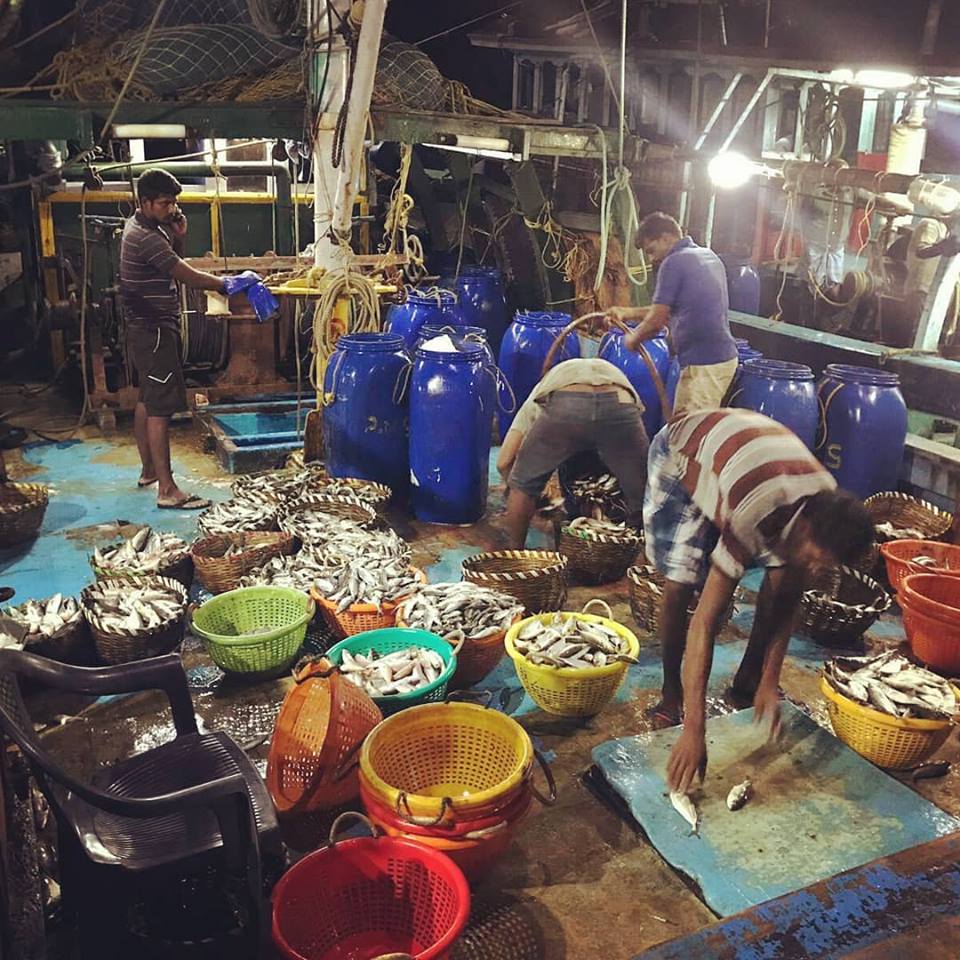 "The idea was to link seafood consumers to fishermen, particularly those engaging in sustainable practices. We also want consumers to see what's going on in the fishing industry, ask themselves 'what it means to sustainable', 'how to identify and consume these different varieties', and create a market for sustainable fishing. We advocate that consumers eat diverse, eat seasonal, but also source from fishermen engaged in sustainable fishing," says Dr Karnad.
Today, aside from working as an Assistant Professor of Environment Studies at Ashoka University, she also runs InSeason Fish, a collective she started alongside wildlife biologist, Chaitanya Krishna, which works towards creating "engaging ways to marry a love for seafood with environmental conservation."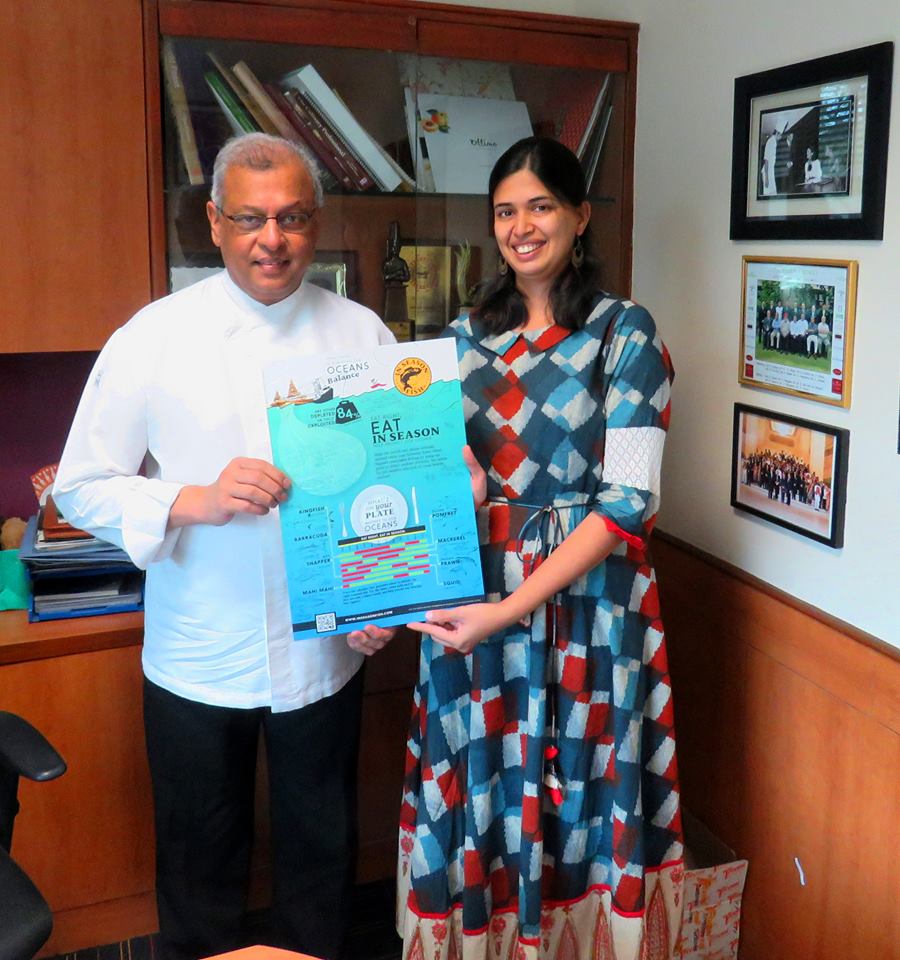 Here is how it works:
Go to their website: https://www.inseasonfish.com
Click on the 'region' search box, where you'll be given two choices 'West Coast' or 'East Coast'. Then you can click on 'Month' search bar, and after you click that you'll be given a list of seafood, you can eat or avoid depending on where you are and in what season, and the breeding months of these species.
Say, you've clicked 'West Coast' and the month of 'March', the seafood listed as safe to eat are prawn, tuna, and the giant catfish, among others, while species you can avoid are Indian mackerel, milk shark and Barramundi, among other varieties.
"On social media, we also identify what fish is in-season on both coasts so that if you're not sure whether it has come from the west or east coast, you can still choose your fish. However, when it comes to Indian fisheries, it's difficult to precisely say that eating this species of fish is sustainable and this thing is not," says Dr Karnad.
Apart from that, the collective also conducts guided tours of either a fishing village or the fish market, and take consumers to fisherfolk who fish sustainably. The idea is to help consumers navigate fish markets and purchase sustainable fish.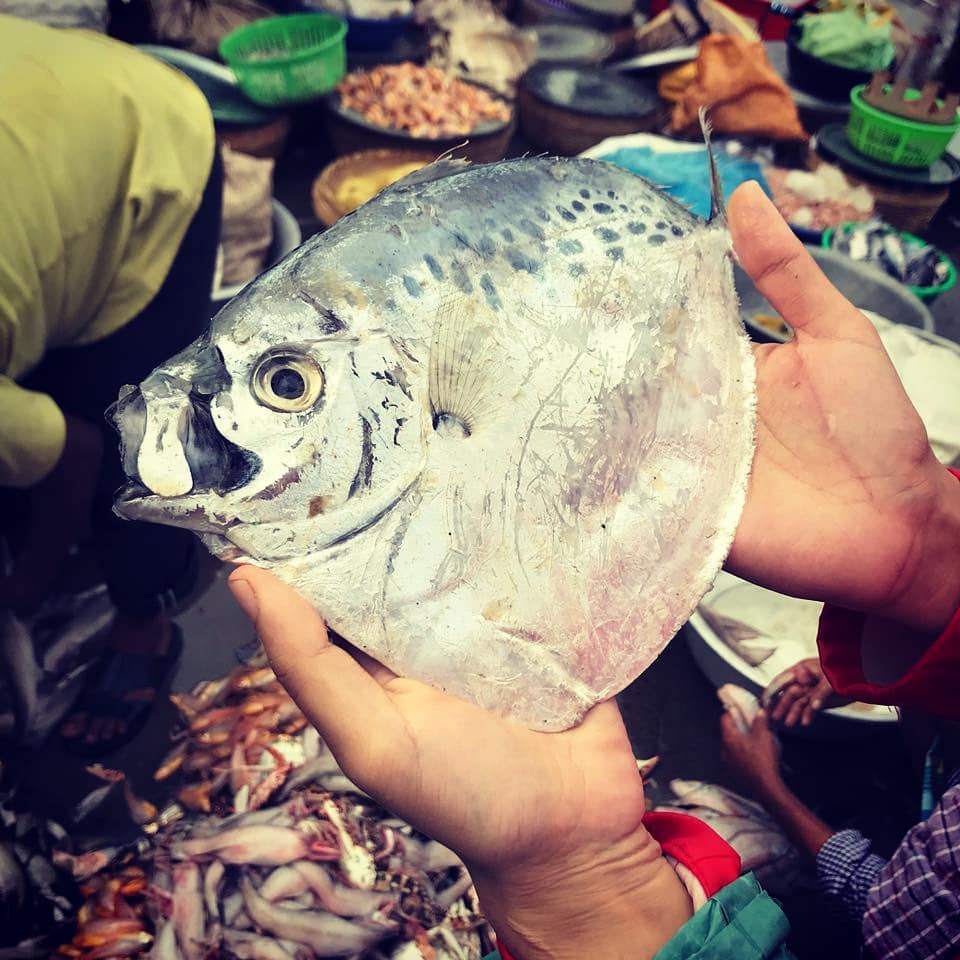 "We call it fishploration; showing consumers how the fish is caught, what happens when the environmentally harmful trawl is used, what is the condition of the fish when trawl nets are used as against another tool so that they can ascertain for themselves about the quality of fish, sustainability, etc. Many have lost track of how to buy fish from the market as they habitually buy pre-cut and pre-processed fish online," she adds.
However, the other thing to know is what questions to ask when you're in the fish market. If you don't go armed with enough information, sellers in the market will take you for a ride. If you can reveal some amount of information about which species of fish exist in certain parts and how they are caught, then you can also make a responsible choice.
Take the example of prawns. They are usually caught in trawlers, which is not a healthy way to fish for both the ocean and us. If you ask the seller, have these prawns been procured sustainably, most probably they will give you an answer based on what they think you want. Armed with the right sort of information and sellers would not be able to hoodwink you.
Also Read: Exclusive: The Story Behind Wild Karnataka, India's First Blue Chip Natural History Film!
Beyond the consumer, however, it's also incumbent upon government agencies to do their job. India has great laws when it comes to marine conservation, but it's a question of enforcing them.
"If, for example, the Food Safety and Standards Authority of India (FSSAI) actually checked the fish being sold in the market, a lot of them could be flagged for health violations, especially if they are coming from trawlers. Fish from trawlers could be many days old. These trawlers are typically out for 20 days and usually don't have the necessary refrigeration equipment, carrying only ice. Fish caught on a particular day arrives on shore after more than 20 days, and the ice has pretty much melted. So, it's not going to be in good condition. If there were regular market checks, a lot of them would be caught out," she says.
Having said that, one species of fish we should completely avoid is sharks, recommends Dr Karnad. It's something people from the coast have always eaten, but increasingly, we're seeing urban consumers eat it as some an indigenous exotic delicacy. Many species of shark such as the hammerhead and spiny dogfish are endangered.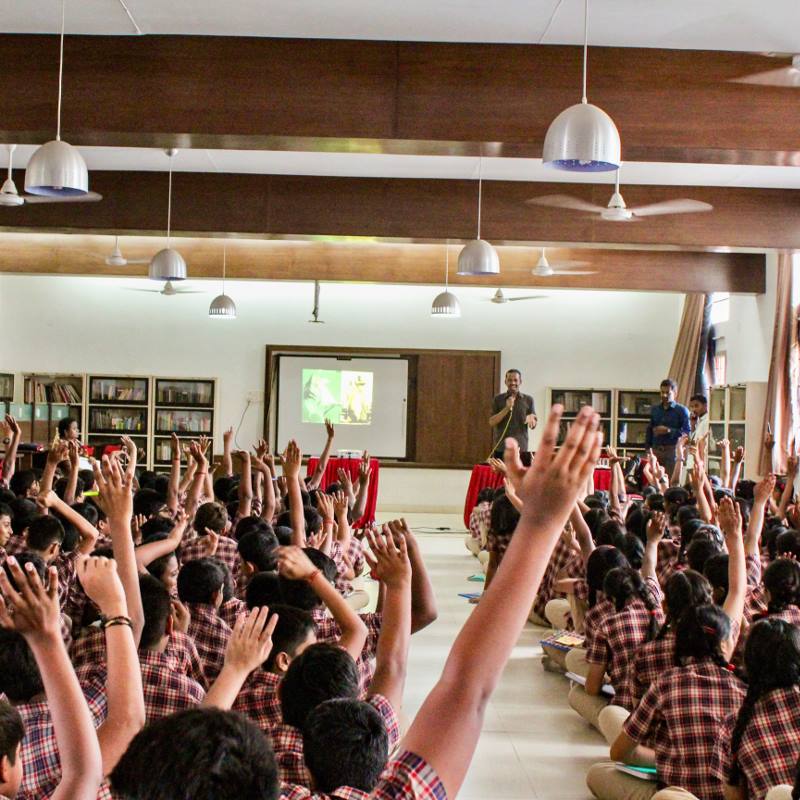 "We are hoping to nip that in the bud because sharks can't take that sort of consumption pressure. They have very low breeding rates. For that, we also have to change the mindset of the fishermen themselves. There are around four species of shark that we are not supposed to catch as per law, of which only the whale shark is easily recognisable. The rest of it, even experts have a hard time. Thus, there is a lot of misconception surrounding what is or isn't legal to catch," informs Dr Karnad.
Also Read: How a Dying Doe Turned This Poacher Into a Conservationist Who Has Saved 70 Tigers
As consumers, we must do our part to conserve marine life. Balancing our desire for certain delicacies in the interest of marine conservation will work for both us and these sea creatures.
Let's not jeopardise our health and marine life for the sake of fulfilling our base desires.
(Edited by Gayatri Mishra)
Like this story? Or have something to share?
Write to us: contact@thebetterindia.com
Connect with us on Facebook and Twitter.

Tell Us More
We bring stories straight from the heart of India, to inspire millions and create a wave of impact. Our positive movement is growing bigger everyday, and we would love for you to join it.
Please contribute whatever you can, every little penny helps our team in bringing you more stories that support dreams and spread hope.