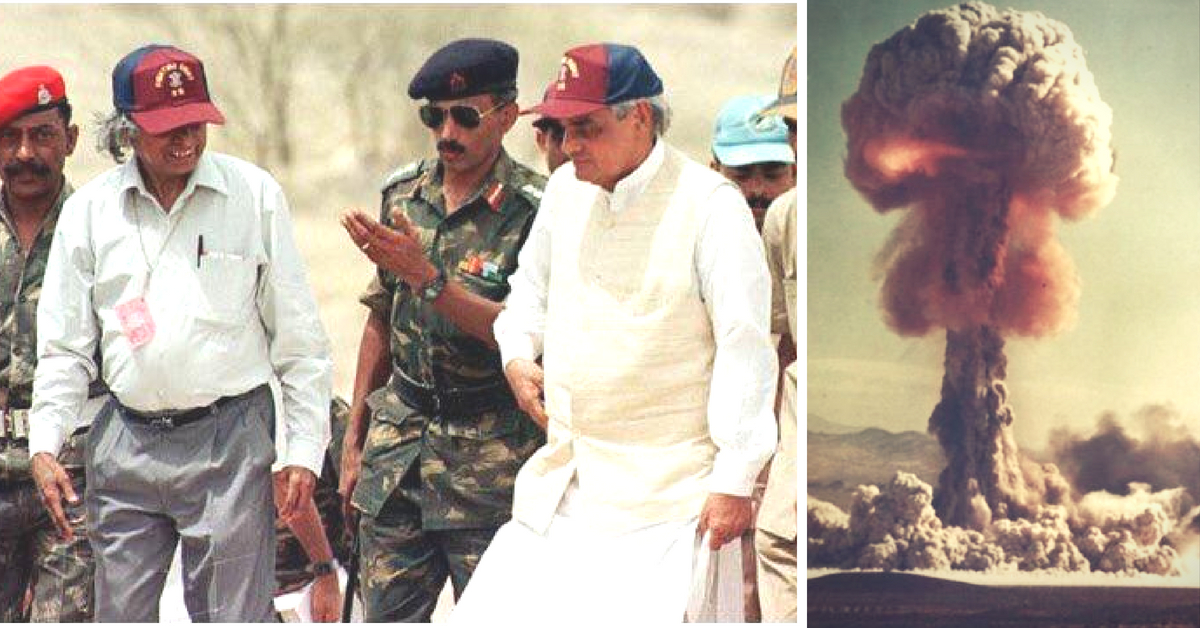 After India tested the bomb in 1998, PM Vajpayee's leadership kept the nation safe from drastic actions by the West
From the initial years following Independence till the 1990s, there was a great deal of public debate about whether or not India should acquire nuclear weapons.
Discussions at the highest echelons of government revolved around the morality of acquiring weapons and the potential strategic gains it could entail.
Despite Homi J Bhabha's active pursuit of developing India's nuclear power and weapons capability in the early 1960s, there were few public pronouncements on the government's part about acquiring these instruments of mass destruction.
Then came the Nuclear Non-Proliferation Treaty (NPT) in 1968, an international treaty whose objective is to prevent the spread of nuclear weapons and weapons technology.
"The NPT is based on a central bargain: the NPT non-nuclear-weapon states agree never to acquire nuclear weapons and the NPT nuclear-weapon states [countries that built and tested a nuclear explosive device before 1 January 1967 which include China, US, Russia, UK and France] in exchange agree to share the benefits of peaceful nuclear technology and to pursue nuclear disarmament aimed at the ultimate elimination of their nuclear arsenals," says Thomas Graham Jr, a former US diplomat involved in international non-proliferation agreements through the late 1960s and 70s.
For India, however, everything changed after the 1971 war against Pakistan, which occurred at the height of the Cold War. In December 1971, US President Richard Nixon sent an American warship into the Bay of Bengal to deter India from further aiding Bangladesh in its war of Independence against Pakistan (a US Cold War ally).
In response, the Soviet Union sent a submarine armed with nuclear missiles to trail the US warship. With the Americans backing off, Prime Minister Indira Gandhi saw the deterrence value of possessing nuclear weapons and ballistic missiles.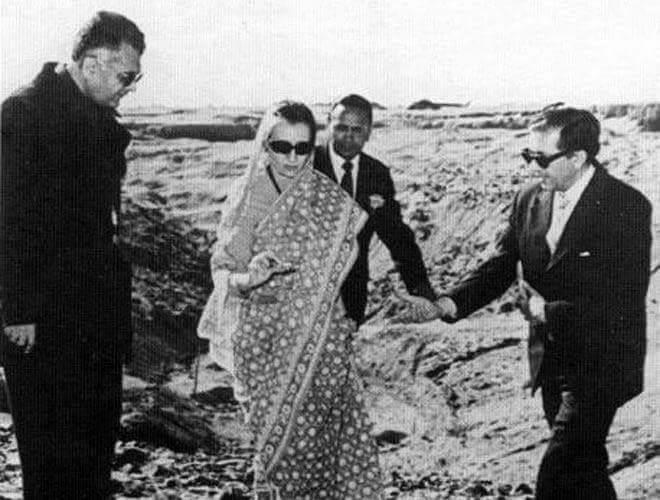 This development led to India's first successful nuclear bomb test on May 18, 1974, in the Pokhran test range, Rajasthan.
Unusually though, India did not weaponise its nuclear capabilities. But the test did it elicit an international response – the formation of the Nuclear Suppliers Group (NSG), a 48-nation multilateral export control regime and a group of nuclear supplier countries that seek to prevent nuclear proliferation. This is the same group that India now wants to join.
A couple of years down the line, another sequence of events triggered India's next dance with weaponisation. In the mid-'70s, news came of controversial Pakistani nuclear scientist AQ Khan stealing centrifuge technology required to build the bomb from the Netherlands, and a secret agreement between Pakistan and China for the necessary technical support.
Based on various intelligence reports, India once again began the process of developing a nuclear bomb in April 1979. Throughout the 1980s, India intermittently attempted to build the bomb, while at the same time fulfilling seeking to fulfil its international disarmament obligations.
Meanwhile, the Chinese began transferring fissile material, uranium enrichment equipment, and missile material to Pakistan.
With Pakistan falling into the hands of military dictators, there was a great degree of trepidation among foreign policy mandarins in New Delhi. It was finally in November 1995 when the Indian government under Prime Minister PV Narasimha Rao decided to definitively test a nuclear weapon.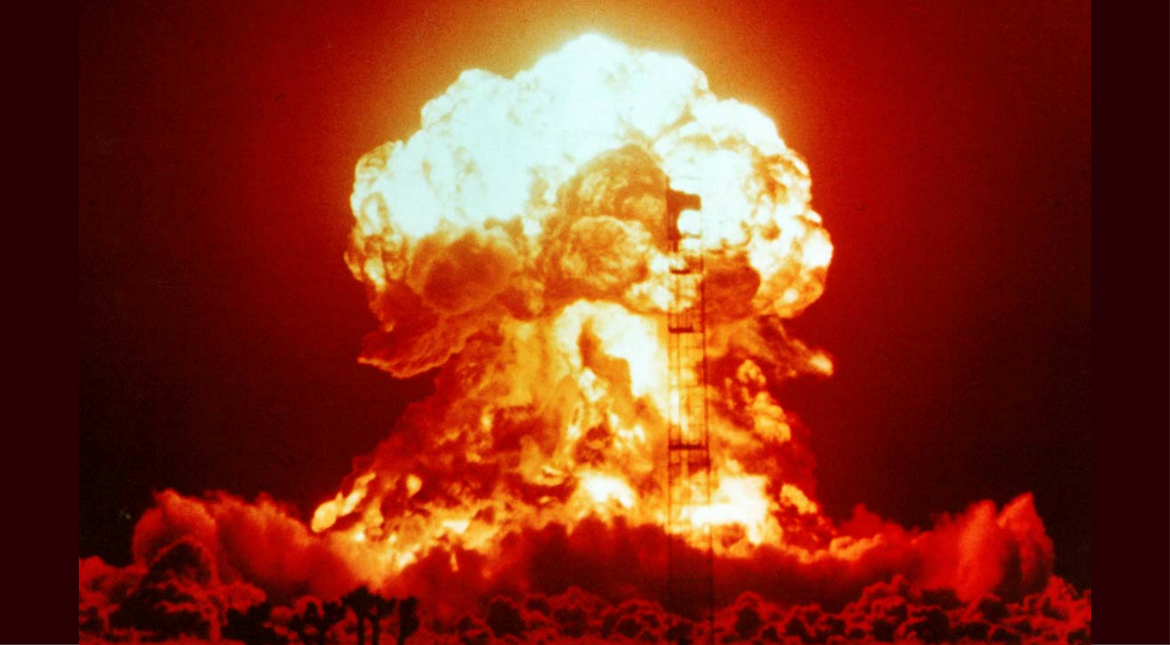 "This was prompted by two main impetuses. The first was an assessment in the early 1990s that Pakistan had successfully weaponised with Chinese assistance and had the ability to produce at least ten bombs. The other was the risk of being caught between two opposing international developments – the extension in perpetuity of the NPT in 1995, which gave legal sanction to only five nuclear weapon powers, and negotiations towards a Comprehensive Test Ban Treaty (CTBT), which would have prevented all countries from conducting nuclear tests. By being sandwiched between the NPT and CTBT, it (India) confronted an international regime that threatened to permanently legalise China's arsenal, while denying India the right to conduct a nuclear test," writes Dhruv Jaishankar, a foreign policy expert with Brookings India for The Wire.
On May 11 and 13, 1998, India conducted five nuclear tests at the Pokhran range in Rajasthan.
"India's nuclear forces will be effective, enduring, diverse, flexible, and responsive to the requirements in accordance with the concept of credible minimum deterrence. These forces will be based on a triad of aircraft, mobile land-based missiles and sea-based assets," said the National Security Advisory Board (National Security Council), briefly outlining New Delhi's nuclear doctrine.
Meanwhile, the draft copy of this doctrine also clearly stated that any country using nuclear weapons first would "constitute a threat to peace, stability and sovereignty of states."
India's No First Use policy pertaining to nuclear weapons was cemented by the Cabinet Committee on Security meeting in January 2003. In a press release issued to the public, the Indian government's nuclear doctrine talked about "building and maintaining a credible minimum deterrence," and "No First Use", which meant nuclear weapons will only be used in retaliation. In the event of an attack, the retaliation would be "massive and designed to inflict unacceptable damage."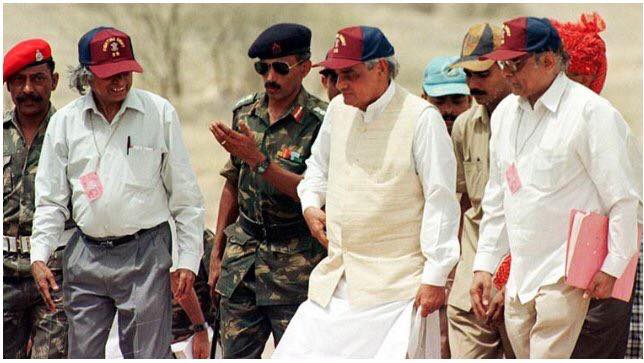 Following the second Pokhran test, however, India faced serious international backlash led by the United States. Fortunately, India was economically in a position of strength to face sanctions, and moreover, it had a Prime Minister in Vajpayee who knew how to get the US on New Delhi's side.
Although the US imposed sanctions on India following the test, the growing bonhomie between Vajpayee and US President Clinton, who had an appreciation of India's security concerns, helped ease those sanctions in the following years.
When Vajpayee addressed the US Congress in 2000, he said "subject to its supreme national interests, it [India] will continue its voluntary moratorium [on weapons testing and development] until the Comprehensive Test Ban Treaty comes into effect." Meanwhile, India began to really strengthen economic relations with the US.
India still hasn't signed onto the CTBT or the NPT.
Despite the 2003 announcement, which briefly outlined India's nuclear doctrine, very little else has been shared with the public. A snippet, however, was offered in a 2013 speech by former Foreign Secretary Shyam Saran, who helped negotiate the famous Indo-US nuclear deal.
He said "the central tenet of [India's] nuclear doctrine [was] that India will not be the first to use nuclear weapons, but that if it is attacked with such weapons, it will engage in nuclear retaliation which will be massive and designed to inflict unacceptable damage on the adversary".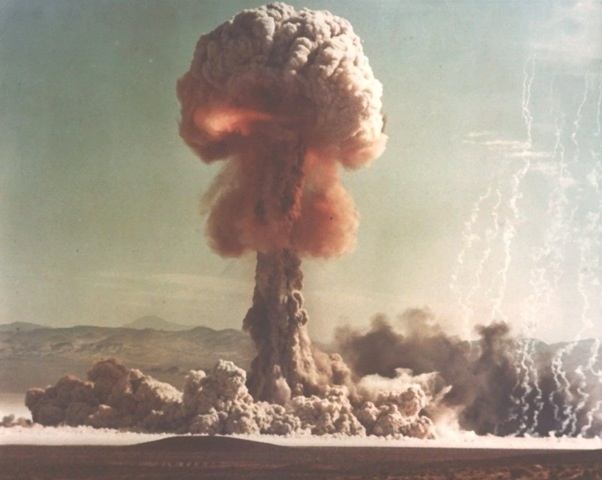 Another snippet came in a recent book that the then National Security Advisor Shivshankar Menon wrote, reiterating India's No First Use policy. "If Pakistan were to use tactical nuclear weapons against India, even against Indian forces in Pakistan, it would effectively be opening the door to a massive Indian first strike, having crossed India's declared red lines. There would be little incentive, once Pakistan had taken hostilities to the nuclear level, for India to limit its response since that would only invite further escalation by Pakistan. India would hardly risk giving Pakistan the chance to carry out a massive nuclear strike after the Indian response to Pakistan using tactical nuclear weapons. In other words, Pakistani tactical nuclear weapons use would effectively free India to undertake a comprehensive first strike against Pakistan," he wrote.
Also Read: The True Story behind Meghna Gulzar's Upcoming Movie Raazi!
Despite not being a signatory to either the CTBT or NPT, India has managed to secure civilian nuclear deals with the US, Japan and Australia, among countries, thanks to an NSG waiver exempting India from the full-scope International Atomic Energy Agency (IAEA) safeguards. This waiver was backed by France, Russia, US, and Germany.
Although NSG membership remains a distant dream thanks to China's veto powers, Indian diplomacy and commitment to non-proliferation (unlike neighbours Pakistan) has triggered entry into other multilateral export regimes like the 35-nation strong Missile Technology Control Regime (MTCR), which seeks to prevent the proliferation of missile and unmanned aerial vehicle technology.
For India, joining groups like the NSG and MTCR is "driven by the need for access to high technology equipment, materials and know-how without which Indian industry cannot upgrade itself rapidly and remain globally competitive," says Saran, adding that it would help "strengthen its reputation as a responsible power committed to goals of non-proliferation of weapons of mass destruction".
Also Read: Unsung Hero: A Legendary Plane And The Iron Will That Saved Ladakh From Pakistan!
Underlining India's further commitment to non-proliferation, Parliament enacted the Weapons of Mass Destruction and their Delivery Systems (Prohibition of Unlawful Activities) Act, 2005.
Under this Act, India commits itself "not to transfer nuclear weapons or other nuclear explosive devices, or to transfer control over such weapons or explosive devices, and not in any way to assist, encourage, or induce any other country to manufacture nuclear weapons or other nuclear explosive devices."
On the 20th anniversary of the Pokhran-II tests, it is safe to say India has burnished its reputation as a responsible nation dedicated to the spirit of non-proliferation of nuclear weapons, despite certain comments by some ministers – which can be considered nonsensical.
(Edited By Vinayak Hegde)
Like this story? Or have something to share? Write to us: contact@thebetterindia.com, or connect with us on Facebook and Twitter.
NEW: Click here to get positive news on WhatsApp!
We bring stories straight from the heart of India, to inspire millions and create a wave of impact. Our positive movement is growing bigger everyday, and we would love for you to join it.
Please contribute whatever you can, every little penny helps our team in bringing you more stories that support dreams and spread hope.