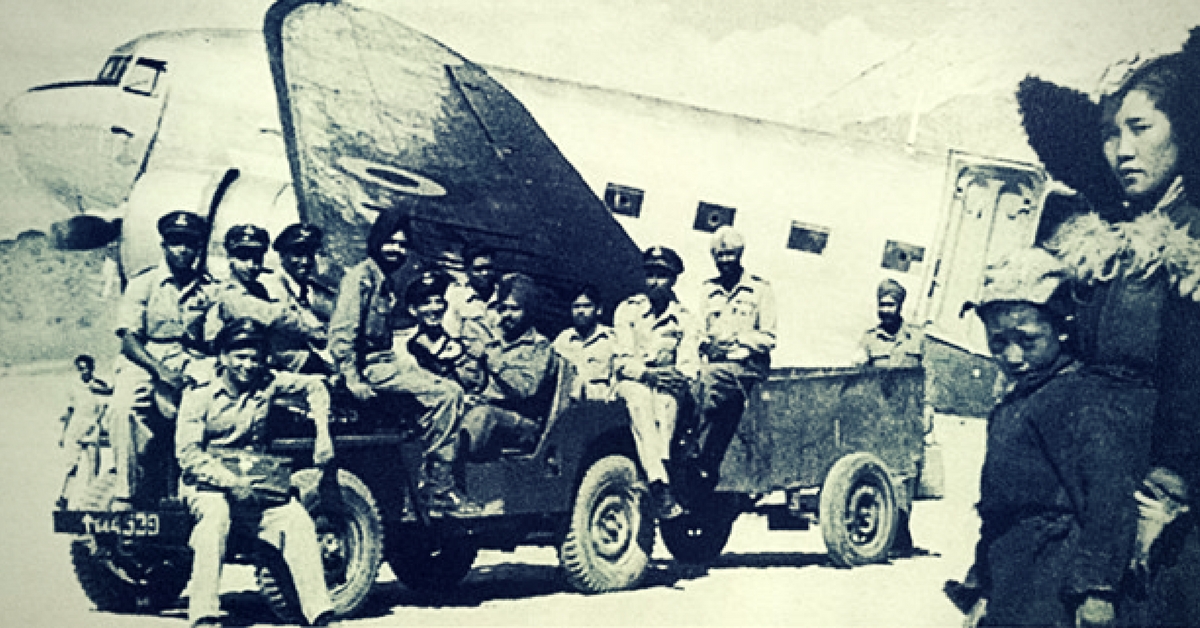 Ladakh's fate in the Indian Union was sealed when this aircraft landed in Leh on May 24, 1948.
Earlier this month, the Indian Air Force Facebook page celebrated the famous Dakota DC-3 (Douglas Commercial 3) transport aircraft. In its post, the Indian Air Force spoke of the critical role it played in securing Jammu and Kashmir for India at the time of Independence.
After a few modifications, it also played a critical role in some of Independent India's most critical battles against Pakistan (1965 and 1971) and China (1962), besides relief efforts during natural disasters, until it was phased out in 1988.
Without the Dakota DC-3, all of Ladakh would have most probably fallen into the hands of Pakistan, and I wouldn't be writing this article today. Why?
Just months after Maharaja Hari signed the Instrument of Accession with the Indian Union on October 26, 1947, Pakistani tribal raiders made serious incursions into the Skardu region of Gilgit-Baltistan, the erstwhile part of Greater Ladakh which is now under the control of Islamabad.
It was only a matter of time before the tribal raiders overran Skardu, leaving the rest of Greater Ladakh vulnerable. With the land route between the Kashmir Valley and Ladakh cut off, not only was the region completely isolated from the rest of India, but it also offered no chance for reinforcements that the small Indian Army garrison (with just 33 men) desperately required.
The only option left before India to secure the rest of Ladakh was bringing in reinforcements and supplies via airlift. With the only serviceable airstrip in Gilgit, which had already fallen into the hands of Pakistan, the Indian armed forces were also forced to contend with the reality that the treacherous air routes to Ladakh were still unchartered.
The high altitude and unpredictable mountain weather made the journey extremely hazardous for even the most well-equipped aircraft of the era. Moreover, the region was bereft of basic ground infrastructure—bridges and roads—for military deployment. Despite these grave challenges, time was running out, and something had to be done before matters went out of control.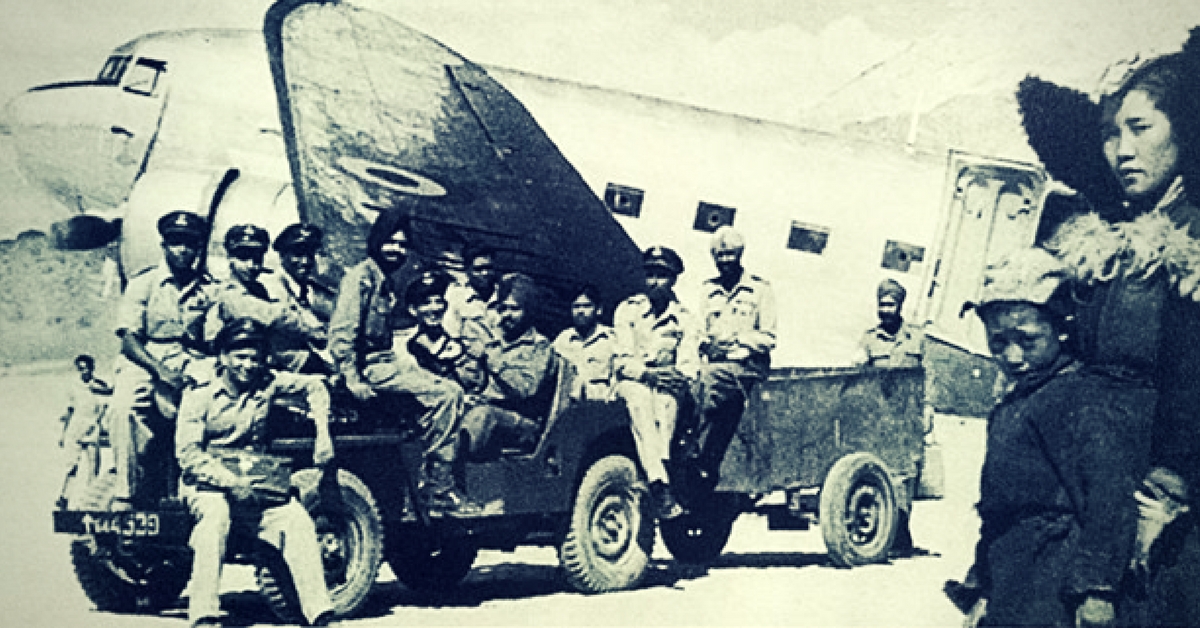 "At the time, the Pakistani raiders, mostly Pathan tribesmen, were better organized, better equipped and more in number than the garrison in Leh," writes Sonam Wangchuk in his book 'Kushok Bakula Rinpoche: The Architect of Modern Ladakh'.
Through the course of that winter, they took control of various parts of Ladakh, and it was in this desperate context that a Lahuali officer, Major Prithi Chand, along with his small band of volunteers, undertook a high-risk mid-winter ascent of the Zoji-la pass to bring in much-needed supplies of rifles and ammunition for the stranded garrison at Leh.
Their heroics bought the Indian establishment some time, but nothing more.
What the Indian forces needed at the time was a serviceable airstrip. Major Prithi Chand's set of volunteers also included a British-trained civil engineer called Sonam Norbu, a local Ladakhi. The team left Srinagar on February 16, 1948, and reached Leh on March 8, 1948.
"Construction of the airstrip between the Indus river bed and the (Leh) town commenced on 12 March 1948. A 2300 yards long makeshift airstrip was ready by 6 April 1948 through sheer physical labour. It was an outstanding achievement by any standards.
Norbu had spent Rs 10,891/- and deposited the balance amount of Rs 2,109/- in the treasury. On 6 April 1948 he sent a wireless message requesting dispatch of aircraft and reinforcements immediately," writes Lt Gen NS Brar, in a column for the Indian Defence Review publication.
Also Read: Lion of Ladakh: The Legendary Soldier Who Saved India While Still a Teenager!
Initially, Major General KS Thimayya, the Divisional Commander of the region, thought of sending reinforcements via a land route rather than ran through Manali. However, this alternative land route, which traversed past the Rohtang Pass, was too long and only negotiable on foot.
"On May 19, 1948, Army headquarters was appraised of imminent danger to Leh and requested arms and supplies to be urgently air dropped. The situation had become desperate owing to the disaster at Khaltse (around 100 km from Leh) on May 22, 1948, and Major Prithi Chand reported that Leh could fall to the enemy unless reinforcements reached there within 24 hours," writes Pushpinder Singh, a senior defence analyst, in a 2007 article for the Society for Aerospace Studies.
With the road from Zoji-la to the outskirts of Leh along the Indus River taken over by the raiders, even the land route via Srinagar was cut off. With enemy at the gates, the only available source for reinforcements was the famous Dakota aircraft. It was then when the fate of Ladakh was written.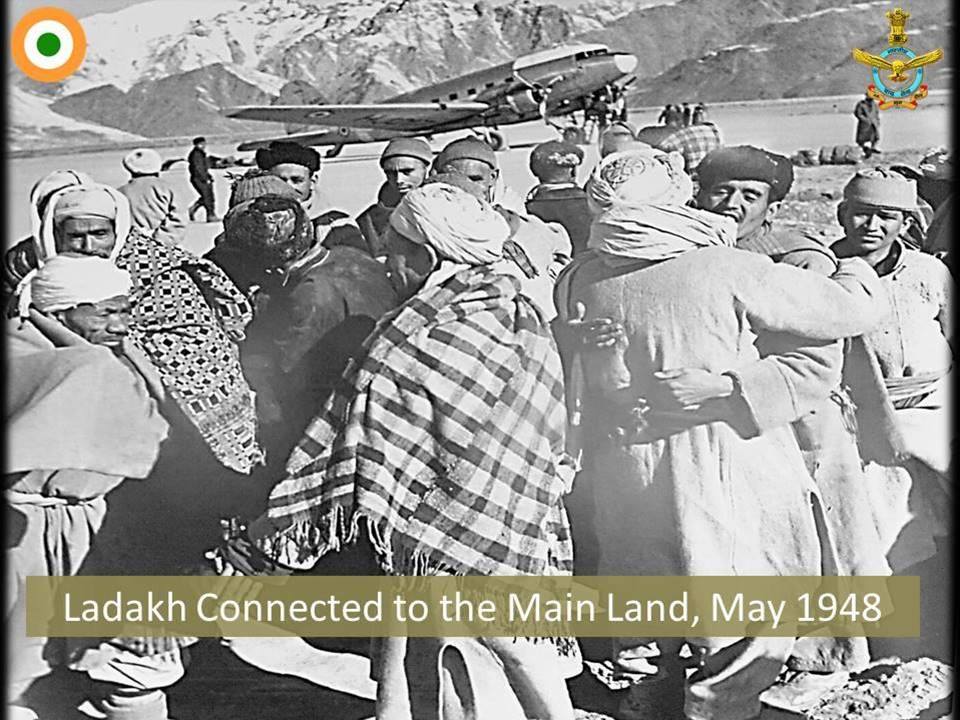 Meanwhile, at his base in Baramula, Major General Thimayya appraised Air Commodore Mehar Singh, who was then commanding the Indian Air Force in Jammu and Kashmir, of the situation.
While Thimayya spoke of the desperate situation in which his men were under, Mehar Singh explained that the Dakota transport aircraft was not designed for operations in such altitudes.
"They were not pressurized, had no oxygen for the crew and limited power to fly over the 18000-foot-high mountains. The weather en route was unknown and unpredictable. The Air Force then had only one squadron of Dakota transport aircraft and was very heavily committed to ongoing operations in Kashmir and Poonch.
Also Read: What Did The Army Do For India's First Pilot to Land On Siachen? Here's The Incredible Story
Thimayya then offered to go along with the first aircraft and share the risks with the Air Force. Mehar Singh not only relented but also decided to personally pilot the first aircraft to Leh. It was a mutual agreement between the two with no clearance from higher headquarters," adds Lt Gen NS Brar, in his column for the India Defence Review.
On May 24, 1948, Air Commodore Mehar Singh successfully landed the DC-3 at a height of 11,500 feet in Leh, "flying an unchartered route at 25,000 ft, having very little experience of high altitude landing during that period," with Major General Thimayya on board.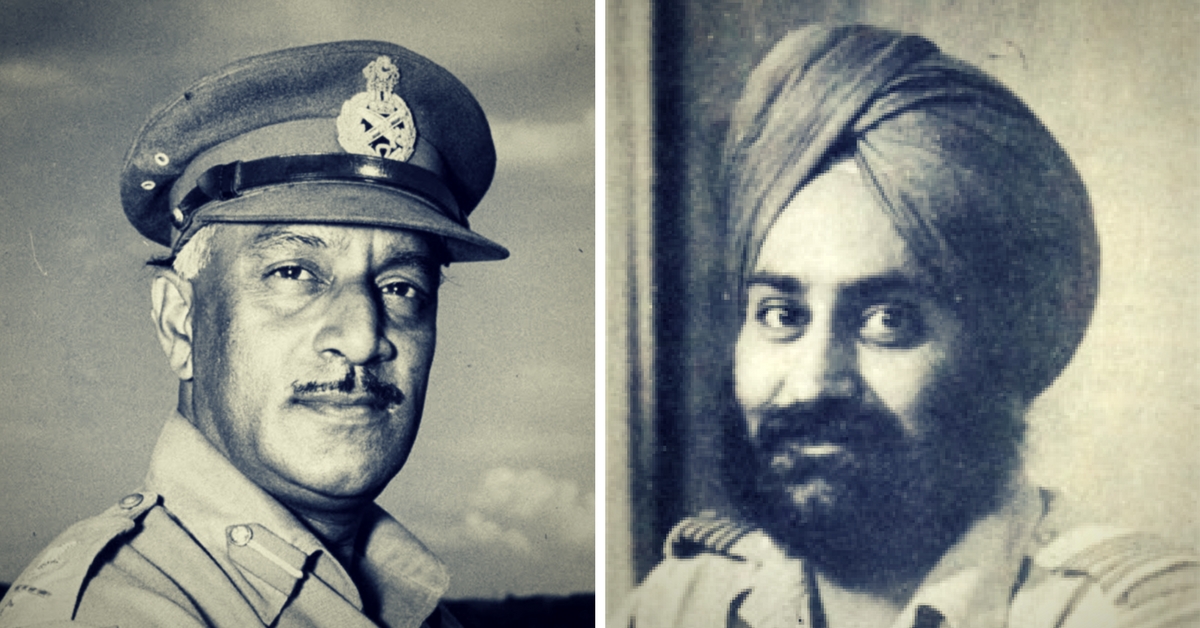 This show of tremendous courage and skill gave both civilians and soldiers proved a serious morale booster for both civilians and soldiers on the ground.
"For most of the local people, this was the first time they had ever set their eyes on an aeroplane. Indeed, for many of them it was the first time they had seen a motor vehicle of any kind since at that time there was not a single motor vehicle in the whole of Ladakh," writes Sonam Wangchuk.
After assessing the situation on the ground, Major General Thimayya returned to Srinagar with Air Commodore Mehar Singh. Reinforcements for the troops were to be flown on the morning of May 31, 1948, with six Dakotas of No.12 Squadron being led by Air Commodore Mehar Singh.
However, inclement weather delayed proceedings. Fortunately, before the break of dawn on June 1, all six Dakota planes landed at Leh with troops of the Gorkha Rifles regiment, equipment, ammunition, wireless sets, stores, etc.
Had this air support not arrived, Leh and Kargil today would have fallen into the hands of Pakistan. But history, luckily went in a different direction.
Watch more about the life and times of Air Commodore Mehar Singh below. (Courtesy: IAF)
(Edited By Vinayak Hegde)
Like this story? Or have something to share? Write to us: contact@thebetterindia.com, or connect with us on Facebook and Twitter.
NEW: Click here to get positive news on WhatsApp!
We bring stories straight from the heart of India, to inspire millions and create a wave of impact. Our positive movement is growing bigger everyday, and we would love for you to join it.
Please contribute whatever you can, every little penny helps our team in bringing you more stories that support dreams and spread hope.