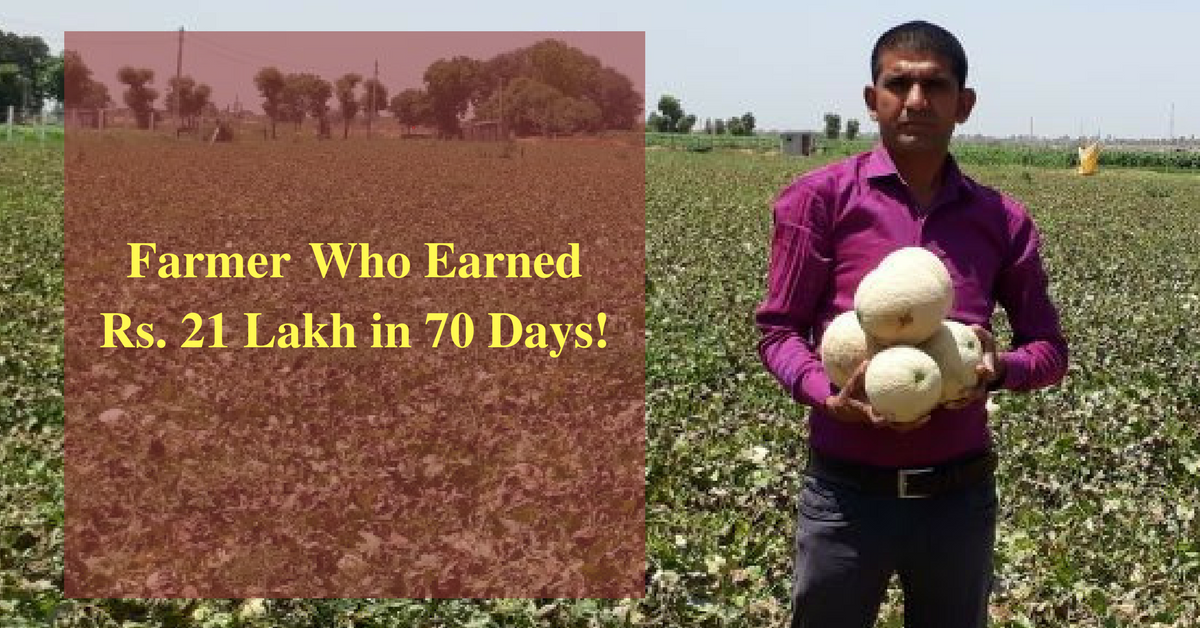 "I have just passed class 7, but I am on Facebook, Twitter and WhatsApp."
41-year-old Khetaji Solanki is the new talk of the town for the farming community these days. That's because this farmer has earned Rs 21 lakh within 70 days by growing muskmelons on his 4-acre land.
Born in a small village Chandaji Goliya, in Banaskantha district of Gujarat, with a population of less than a thousand, Khetaji loved to learn new things since he was a child. His father would grow traditional crops like potatoes, bajra and groundnut. Farmers would get good prices for potatoes those days. Hence Khetaji's family would earn enough to lead a happy life.
However, things soon changed. In spite of being good at studies, Khetaji could not pursue his education after class 7 due to financial constraints.
"I loved to learn new things. I would watch Karate on the TV and try doing it. My teacher once came to tell my father that I would do something extraordinary someday. But our village school was only till class 7, and we did not have money to stay away and study," he tells The Better India.
Khetaji then helped his father in his farm and also tried his hand in the marketing of the farmers' produce. However, the monopoly of brokers made it difficult for him to stay in the market.
But as it was Khetaji's nature to learn new things, he learnt about export techniques, made an export license and learnt about marketing techniques in this period.
In 1994, Khetaji's elder brother bought some land away from their village, and he had to take up the responsibility of their ancestral land. For the next few years, he continued with the traditional farming methods on his 4-acre land, until 2014 when potato farmers were in distress.
"It was a time when we had to throw away our potatoes on the road," he informs.
Even at this time, Khetaji used his marketing skills and sold his potatoes to an export dealer. This dealer gave him an important suggestion that potatoes don't work each time. In fact, no single crop will work all the time.
This gave him the idea of trying various crops. He would regularly visit the training programs for farmers. In one such event, KC Patel from Indian Farmers Fertiliser Cooperative Limited (IIFCO) told him about muskmelons.
Khetaji was quite tech-savvy and used apps to know more about the fruit and the process to grow it. He also made the best use of technology by installing a solar pump, using drip irrigation and mulching in his farm. He would also experiment with organic fertilisers and pesticides by getting information from the internet.
Thus by 2017, his land was ready for any organic produce. On February 12, 2018, he sowed the seeds of muskmelon on his 4-acre farm.
"No one had tried this in our village, and so people suggested that I try growing muskmelon in a small piece of land first. But I knew that I need to grow them in bulk if I want to export them," he says while talking to The Better India.
And to everyone's surprise, Khetaji crop yielded 140 tonnes of muskmelon within 70 days of sowing the seeds. The fruit was delivered to Kashmir through a dealer who got him Rs 21 lakhs!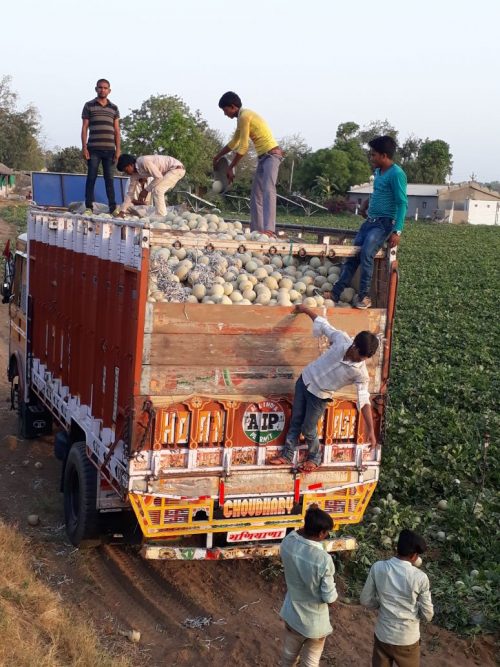 The total investment was about Rs 1.6 lakhs, so there was a profit of approximately 19.5 lakhs.
Khetaji shares with us his journey of 70 days of muskmelon production –
Step 1 – Learn, learn and learn more!
Khetaji suggests that every farmer take benefit of the various free training programmes and workshops conducted by the government and seed companies or NGOs. One can also take help from the nearest agriculture university to know about the latest research and technology used in farming. "Keep attending the Krishi melas and don't forget to search the internet for your queries," he suggests.
Step 2 – Grab that subsidy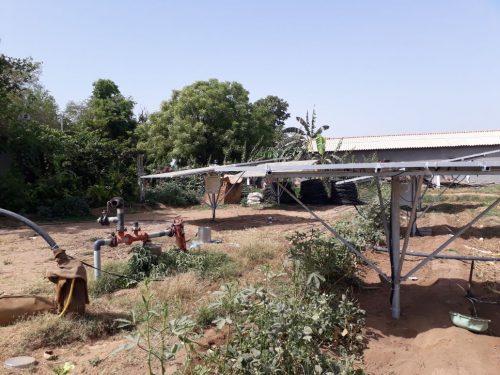 According to Khetaji, the best investment he made on his farm was by installing the solar pump. The pump costs 8-10 lakhs; farmers are to invest just Rs 37,500 while the rest is paid by the government. Similarly, subsidies are available for installing drip irrigation and using mulching, which makes a farmer's life easier.
"Solar pump assures an unlimited supply of water, non-stop electricity and one can sleep tension-free in the night, keeping the lights on as you don't have to worry about the bill. Also, drip irrigation cuts down on the labour, and you can utilise the time on some other work. It's like clicking a button on your mobile phone. Just set the time, and your work is done," says Khetaji.
Step 3 – Determine the date of sowing as per the temperature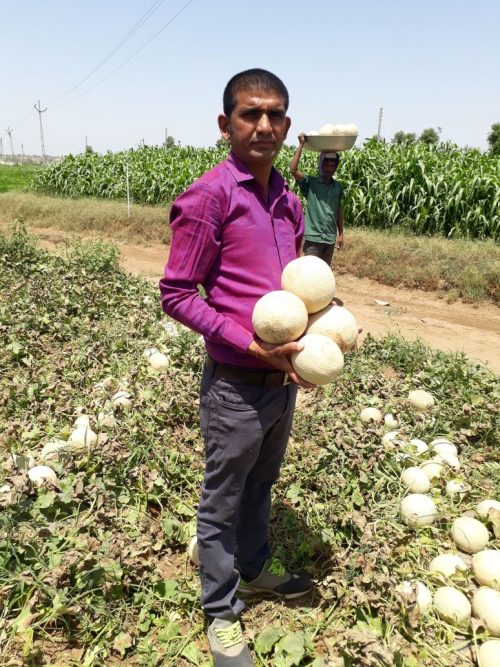 According to Khetaji, one must check the weather predictions and decide the time of sowing the seeds. Muskmelons should be sowed when the temperature is not more than 32-34 degree Celsius, and it should be harvested once the temperature goes up to 40 degree Celsius.
"The logic is simple! People tend to buy these fruits when the temperature is at the peak. Thus the demand is highest at this point of time, and you get the best deal for your produce," says Khetaji.
One can check the weather predictions on DD-Kissan, on the internet or the various apps specially designed for farmers. Khetaji, who can read English with little difficulty uses the app in Gujarati and suggests farmers to use apps in their local languages.
Step 4 – Seed selection
One must be careful while selecting seeds as that will decide the quality of the produce. Standard quality seeds are available with proper certification. Khetaji visited the nearest agriculture university to know more about the right quality seeds. He has also joined several groups of farmers across India on WhatsApp.
"I have also made my passport ready. I want to visit Israel once to study their farming techniques. One must always be open to knowledge," he says.
Step 5 – DIY organic fertilisers and pesticides
Khetaji, who is always game for experimentation prepares the fertilisers and pesticides on his own by trial-and-error. He gets organic fertiliser from the market, checks its contents and tries the recipe at home. He swears by the Sanjeevani solution which is made by adding 20 litres of cow-urine, 20 litres of sour buttermilk (should be 4-5 days old), a piece of copper and 2-3 kgs of neem leaves. The mixture has to be kept closed for 4-5 days, strained and fed to young plants through drip irrigation.
Step 6 – Caution while sowing
Once the land is ready, the seeds must be sown at a distance of 4-5 foot from each other. The seeds should be sown no deeper than 0.5 inches into the soil, as muskmelon seeds are very fragile.
Step 7 – Keep a watch until harvest
Right from the beginning, one must be careful about any pests or diseases that attack the plants. As soon as a single plant is affected, one must post the pictures to the WhatsApp group where experts advise you on the right solution. It is also easier to experiment with the hit-and-trial method of applying the homemade pesticides on a single plant. One must also keep cleaning the weeds between the plants.
Step 8 – Take care of the baby
Once the plants give fruits, it is very important to keep them away from water. Remember that the muskmelon plants need water but not the fruit. The fruit should neither touch the soil, nor the water flowing through the farm. Use nets to cover the fruit after harvesting.
Step 9 – Marketing
Look for a suitable dealer through various networks and have a deal ready before harvesting. If the order is for a faraway place, harvest the yield at a stage when it still has two to three days to be ripened. This will ensure that the yield will be ready by the time it reaches the destination, thereby minimizing losses. "And yes, make sure you have made your export license," he shares.
Step 10 – Keep looking for a new crop that can earn you even more!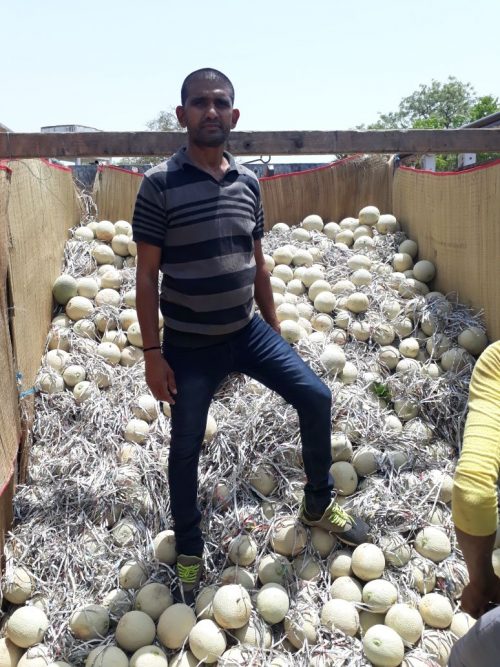 Khetaji believes that experimenting with new crops always works. One must be aware of the market and grow crops which are in demand. "Minimum investment, maximum output, and marketing strategy are the keys that will surely open the lock of your success," he states.
Khetaji now plans to grow yellow muskmelons and black tomatoes which are in demand these days. He urges farmers to be tech-savvy and utilize the digital world to its fullest.
"I have just passed class 7, but I am on Facebook, Twitter and WhatsApp, and have also downloaded most of the apps specially designed for farmers. I attend every training program organised by the government. I also follow the instructions given by the agriculture officers who visit us from time to time and take the benefits of the numerous government schemes for farmers. If you follow these simple things you can also earn 20 lakhs in 70 days. It's not at all impossible," he concludes with a smile!
You can contact Khetaji on Facebook, Twitter or WhatsApp him on 9714931674
(Edited by Shruti Singhal)
Like this story? Or have something to share? Write to us: contact@thebetterindia.com, or connect with us on Facebook and Twitter.
NEW: Click here to get positive news on WhatsApp!
We bring stories straight from the heart of India, to inspire millions and create a wave of impact. Our positive movement is growing bigger everyday, and we would love for you to join it.
Please contribute whatever you can, every little penny helps our team in bringing you more stories that support dreams and spread hope.
Tell Us More