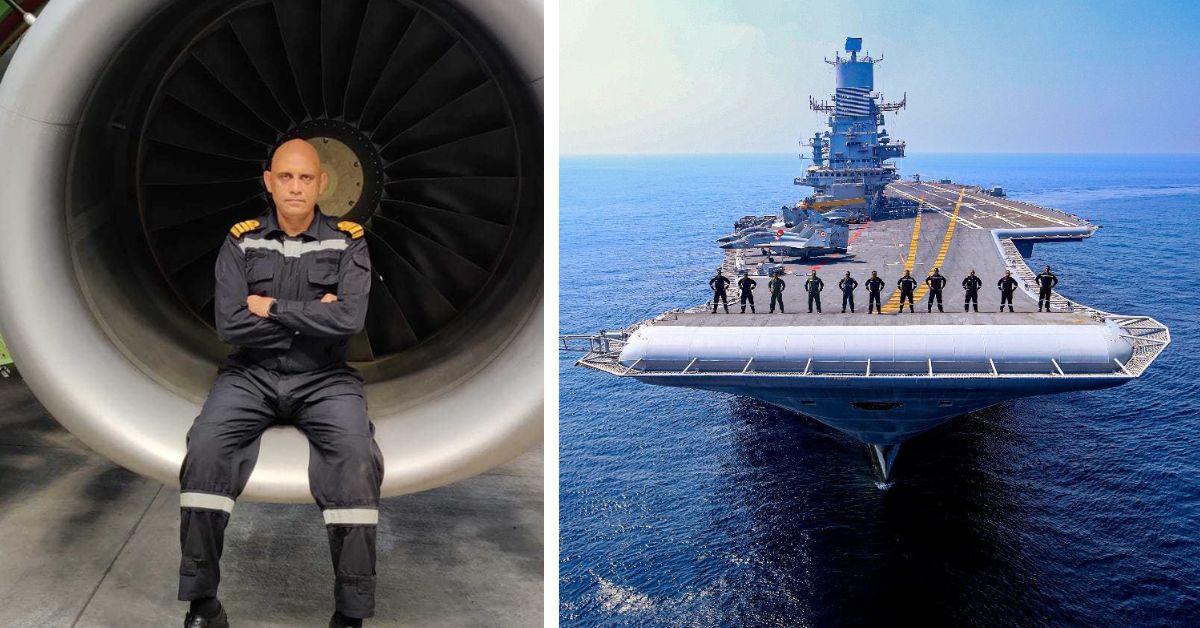 Capt Navtej Singh is a retired Naval officer and photographer who has chronicled his life with his trusted camera for years. We look at 10 such photos that dive into untold stories and snippets from across the country.
Whether it is capturing a massive casting net being thrown into the azure waters of the Great Nicobar Island, a tempest in the Arabian Sea, or the fascinating stories that shroud tribal communities across the world, Capt Navtej Singh ensures each picture of his tells a story, and a powerful one at that.
As he speaks to The Better India, his stories offer compelling insights into his adventures around India and the world as part of his work. Through his 32-year stint with the Indian Navy, Capt Navtej has held a strong penchant for untold stories and pictures that speak a thousand words.
While he is currently making the most of his retired life, he keeps the spirit of the job alive through his posts on LinkedIn, and their accompanying captions.
Here, we chronicle a few.
1. The Meghwal Tribe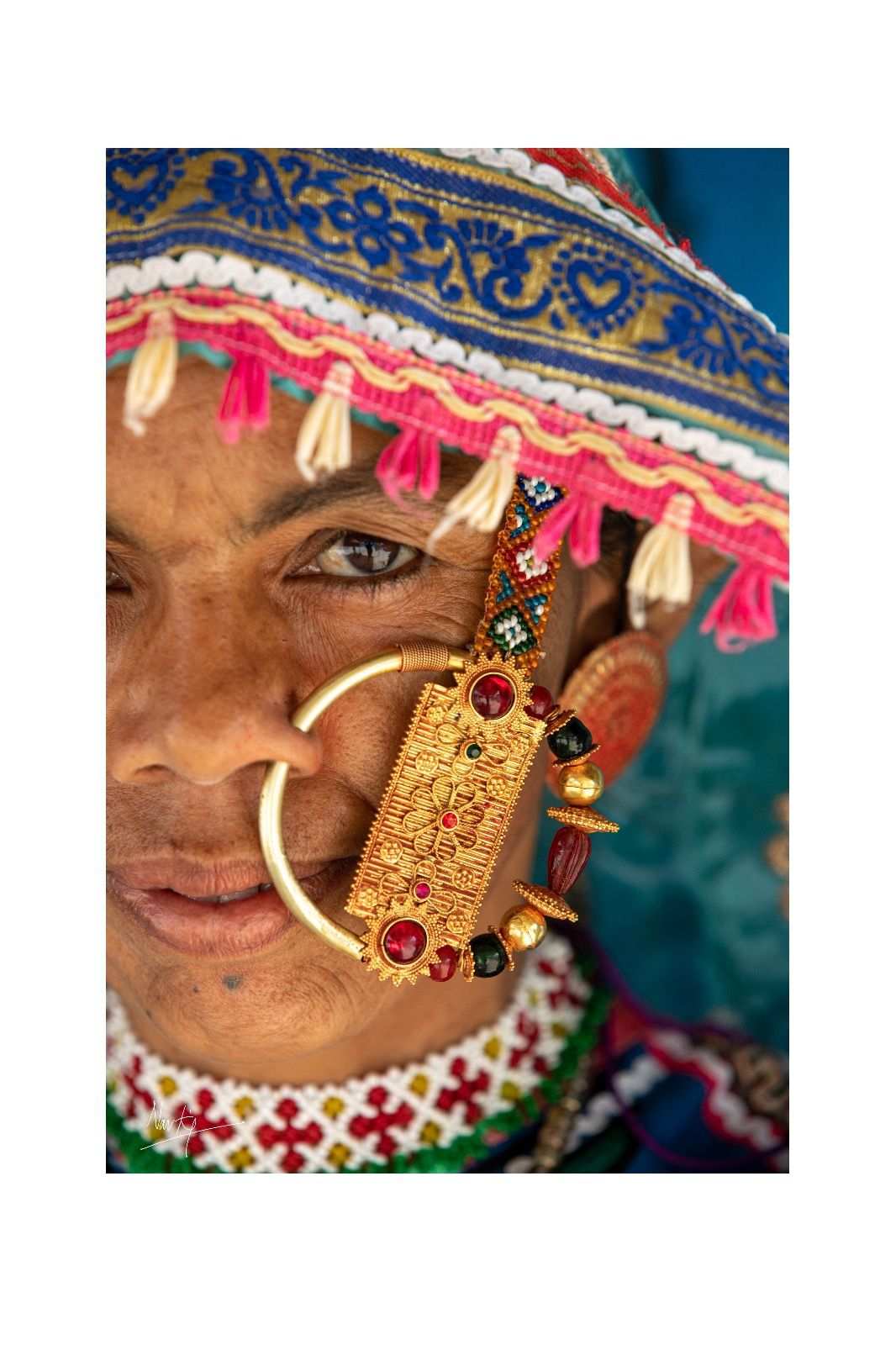 Residents of the Mewar region of Rajasthan and Kutch of Gujarat, the community is identified by the peculiar albeit elaborate gold nose ring called the 'velado'. The Meghwal tribe prides itself on its attire, and every accessory and piece of clothing is synonymous with something — in this case, the velado being a mark of marriage.
There is a story behind this community, explains Capt Navtej. "Megh means 'rain' in Hindustani, and therefore the Meghwals consider themselves descendants and followers of the saints who brought down rain into these more arid parts of India."
2. The Porbandar Fishing Harbour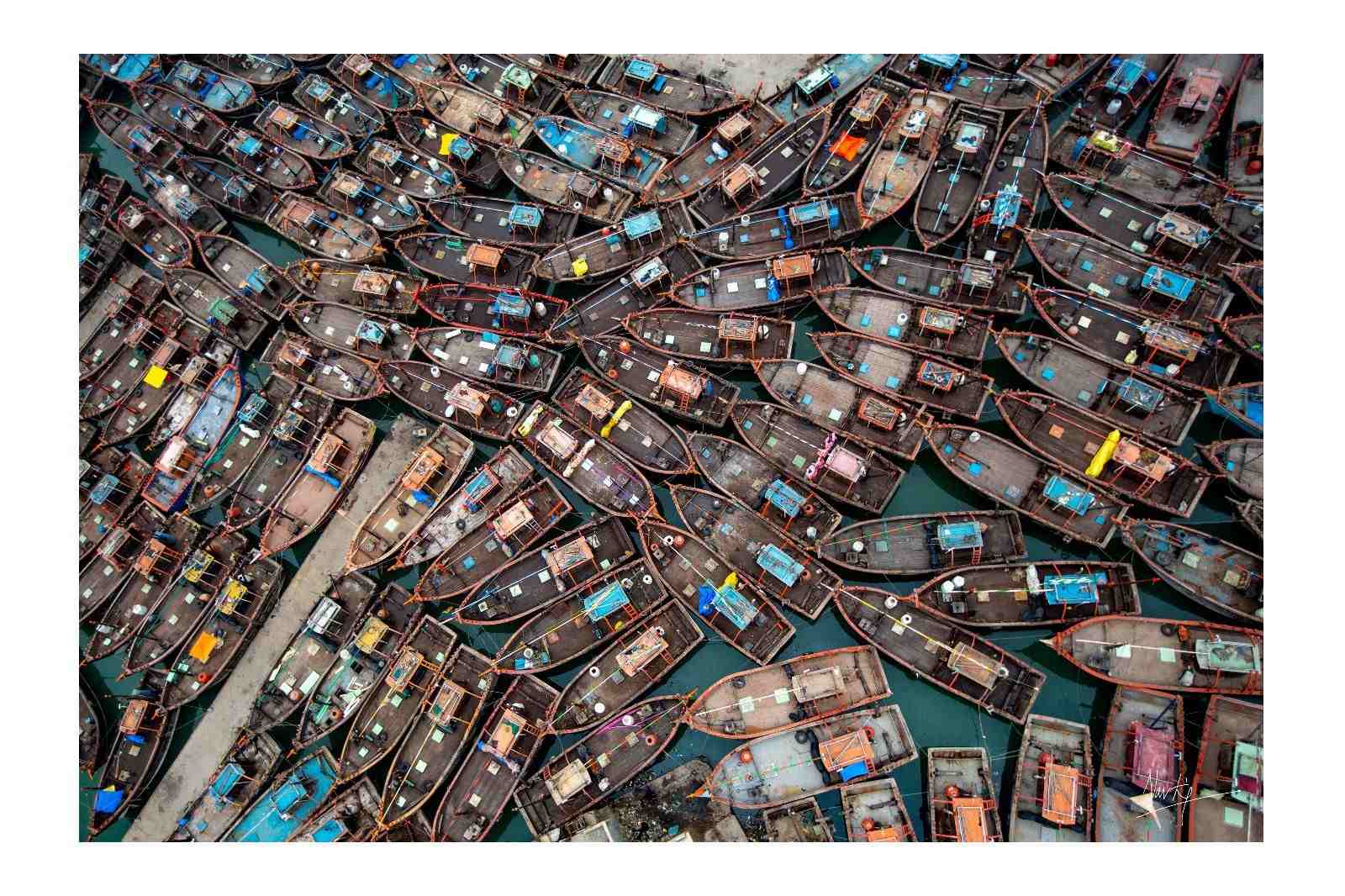 The Porbandar Fishing Harbour is a great draw for people of the Kharva community who are engaged in sea farming. The all-weather port is such a great place for fishing that the catch from here makes up for 8.5% of Gujarat's total catch. The picture was captured by Capt Navtej during the monsoons. While the seas are rough and unpredictable, he says the harbour becomes a sight to behold as it fills with numerous fishing boats unable to venture out to sea.
"The water below will be dotted with these stationary boats, forming a vibrant mosaic amidst the monsoon rains. As you soar above Porbandar fishing harbour during the monsoons, you witness a unique and poignant moment in the lives of the fishermen," he adds.
3. Salt Evaporation Ponds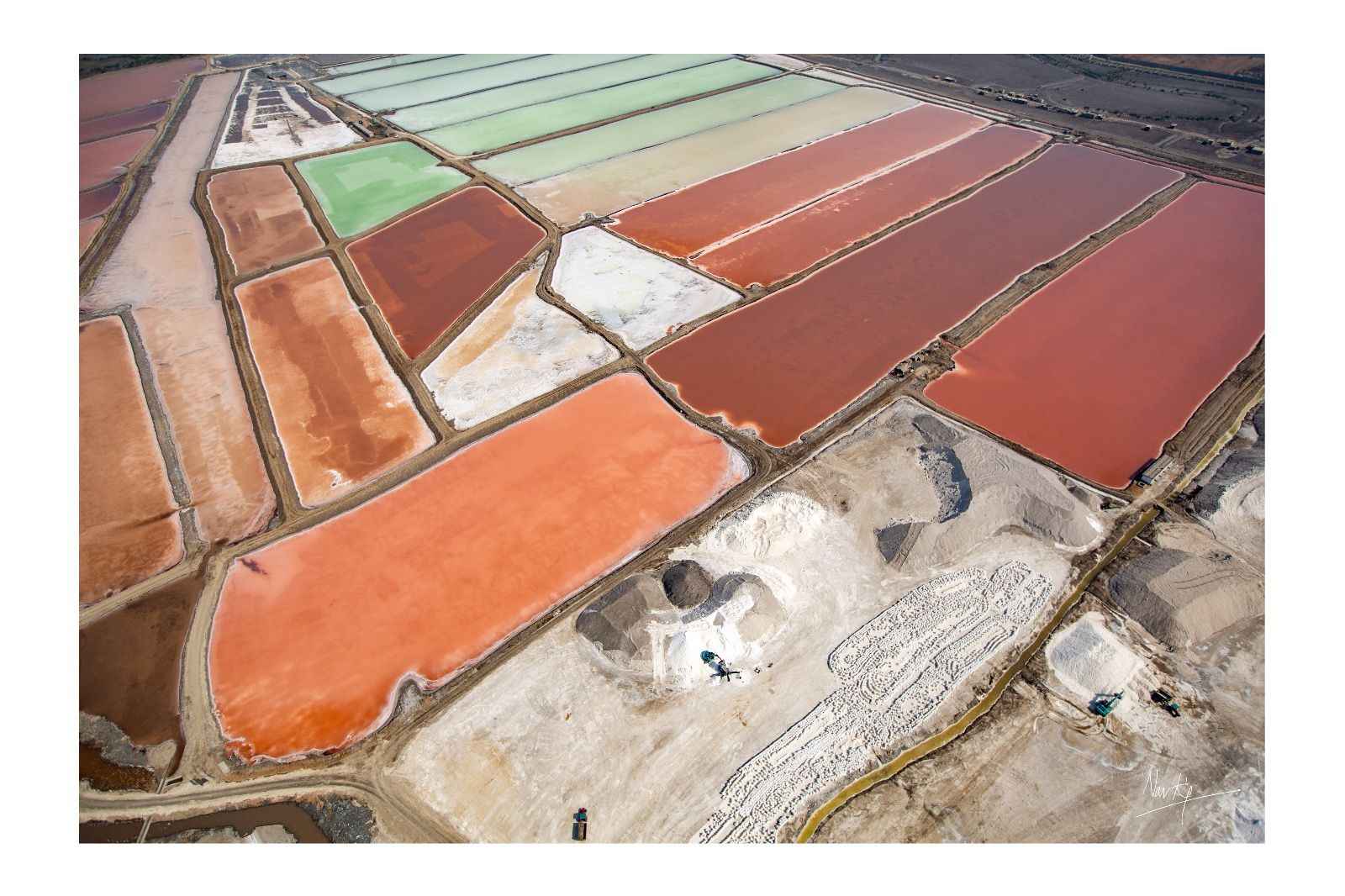 Thrilling times at great altitudes mean Capt Navtej often has opportunities to capture shots from an aerial standpoint. And during one of his flights, he was astounded to witness the incredible colour coordination of salt pans in the Rann of Kutch.
These shallow man-made ponds, designed to produce salt from seawater, provide a productive resting and feeding ground for more than 70 species of waterbirds, including several endangered species. The riot of colour is a result of the different salinity levels of the ponds, with green being an indication of low to mid-salinity. Meanwhile, high-salinity ponds are bright red due to the presence of Dunaliella salina.
4. INS Vikramaditya
The modified Kiev-class aircraft carrier was originally built in the Soviet Union in the 1980s as the Baku-class carrier, named Admiral Gorshkov. It was decommissioned in 1996 and later sold to India in 2004 explains Capt Navtej.
Following an extensive refurbishment of the carrier — including a complete overhaul of its propulsion system, installation of a new flight deck, and upgradation of weapons and sensor systems — the ship was commissioned into the Indian Navy in 2013.
The mighty carrier is capable of carrying up to 36 aircraft, including MiG-29K fighters, helicopters, and airborne early warning and control aircraft.
5. Life At Sea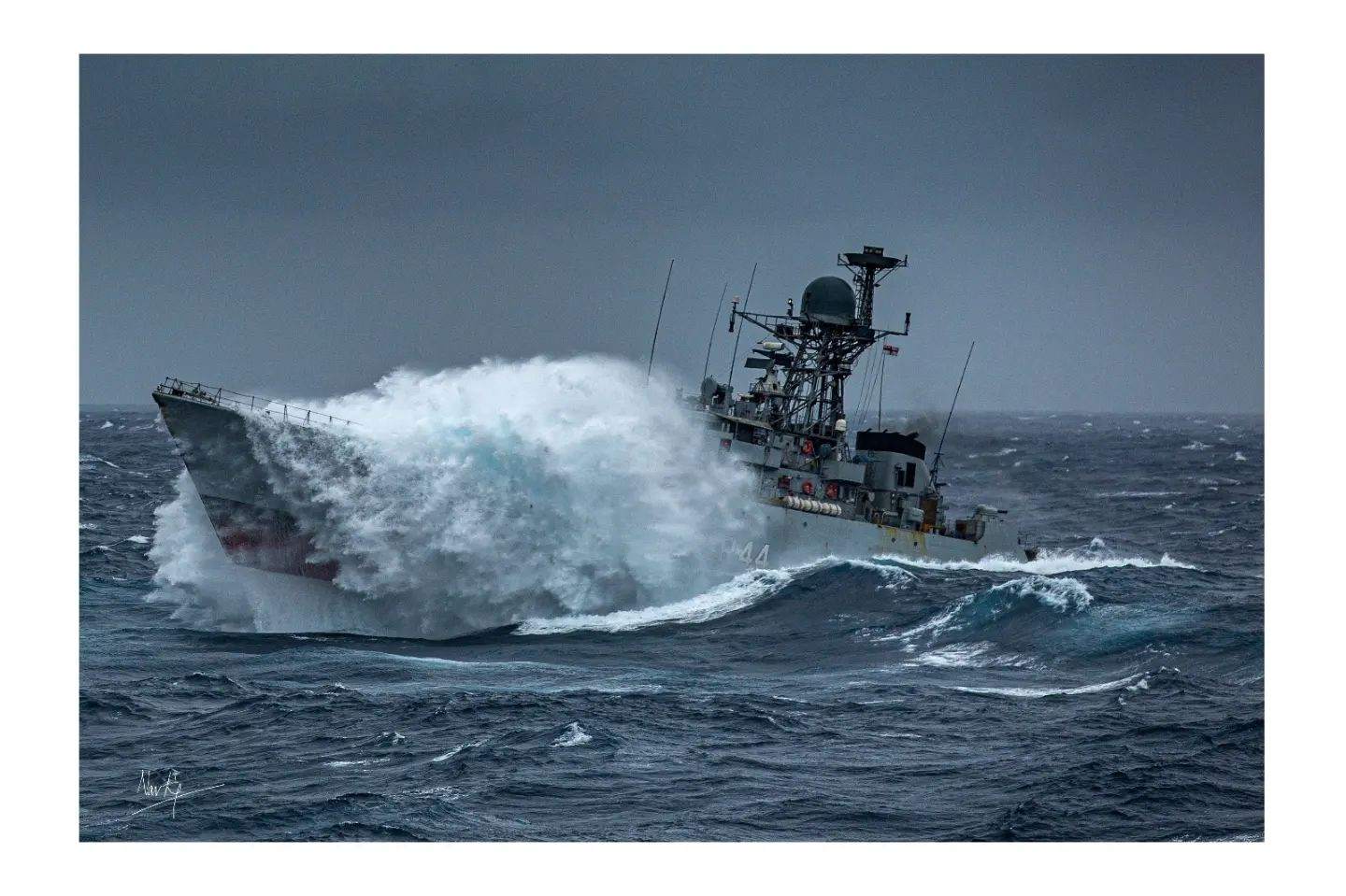 Capturing the essence of what life is as part of the armed forces is not an easy task, cautions Capt Navtej. "You work in a hostile environment wearing gear, helmet, bulletproof jackets, etc, all while trying to click the perfect picture while in the thick of the action, and ensuring you are not obstructing someone's duty."
He acknowledges the great responsibility being a defence photographer entails, as the shots that are put out "eventually shape the global reputation of the country's armed forces". But, says the captain, timing is of the essence.
"A missile is only fired once and you have a moment to get your shot. That moment won't come back. Every instance, every picture has its own glory."
6. Foxtrot-Class Submarines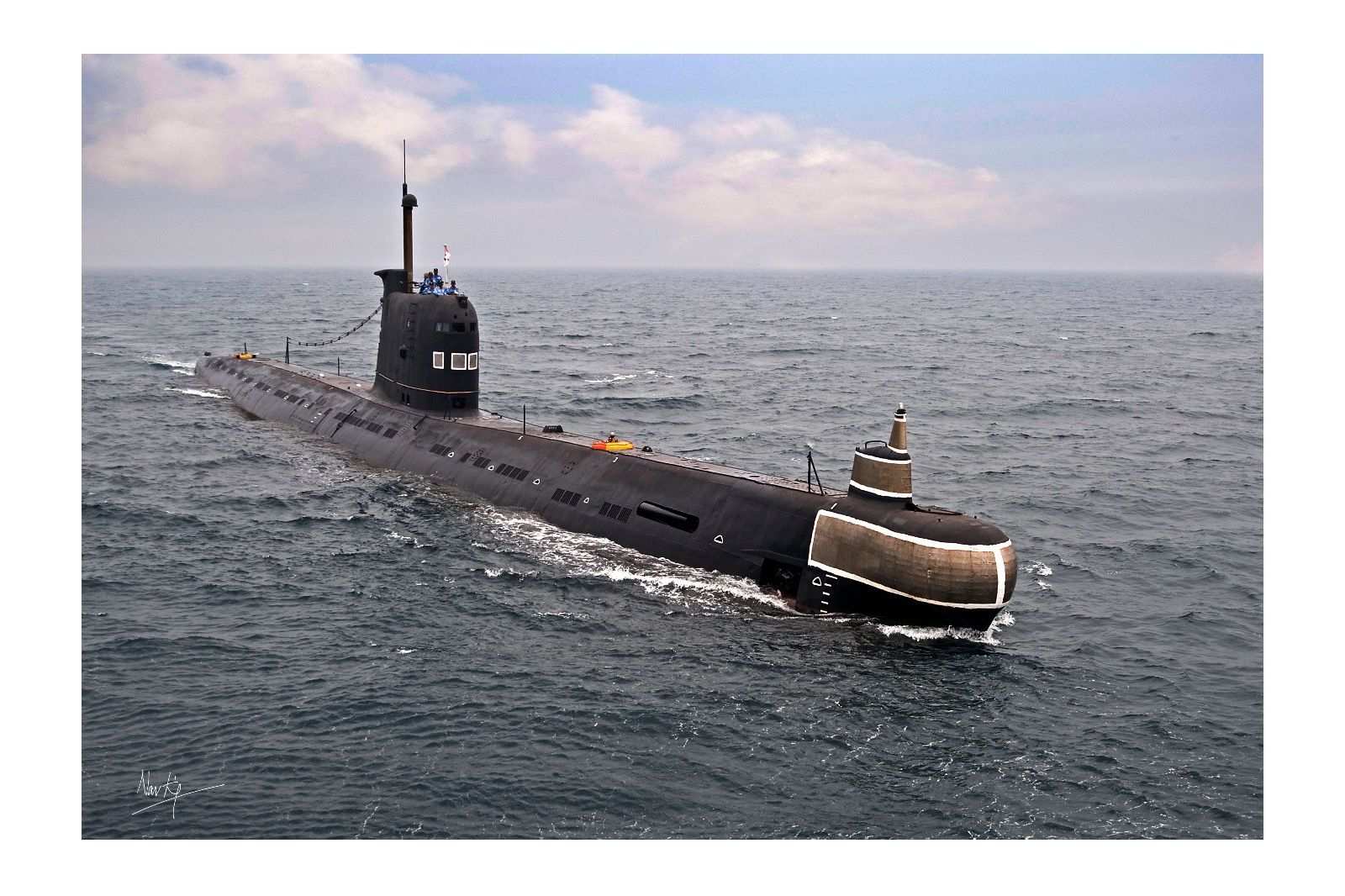 In 1967, India acquired its first Foxtrot-class submarine from the Soviet Union. Over the next two decades, a total of nine submarines were inducted into the Indian Navy for intelligence gathering, patrolling, and training purposes.
Measuring 300 feet and weighing 1,500 tons, these magnanimous carriers had a top speed of about 16 knots and could dive to a depth of about 985 feet.
As Capt Navtej notes, "They were also used for intelligence-gathering operations and were often used to monitor the activities of other countries' navies. The last Foxtrot-class submarine in the Indian Navy, INS Vagli, was decommissioned in 2001."
7. The Brokpas Community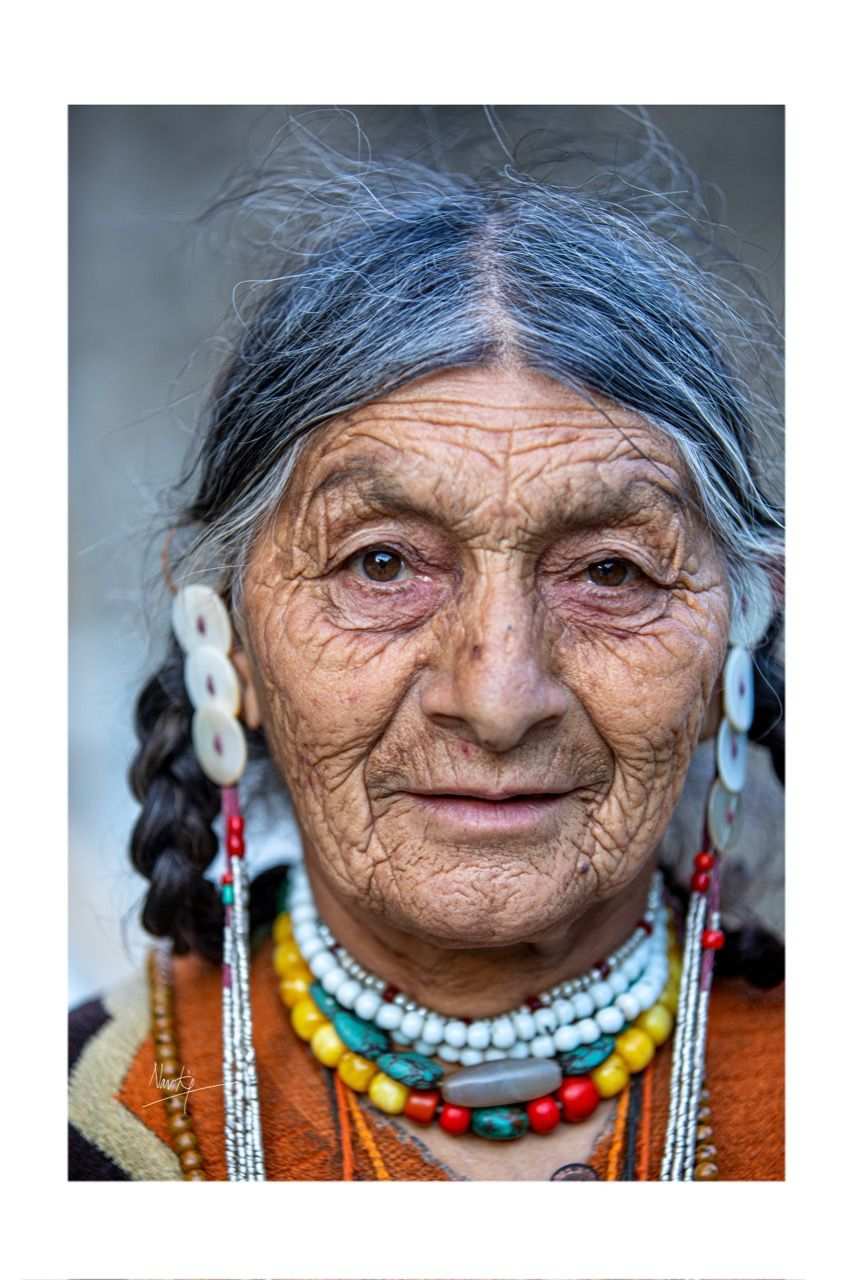 The most heartwarming part about his adventures, says the captain, is getting acquainted with tribes across the world, and getting an insight into their culture. For instance, the Brokpas community in Ladakh has several stories pointing to their origin. While one says they are descendants of the Aryans, another legend says they were the ones from Alexander's army who chose to stay back in 325 BC while the rest retreated. A unique aspect of the tribe is their sense of dressing.
"The women wear striking head attire adorned with vibrantly coloured flowers along with heavy metal pieces, silver jewellery, sheepskin caps and sheep wool. The men mostly wear maroon gowns with cummerbands."
8. The Havelock Islands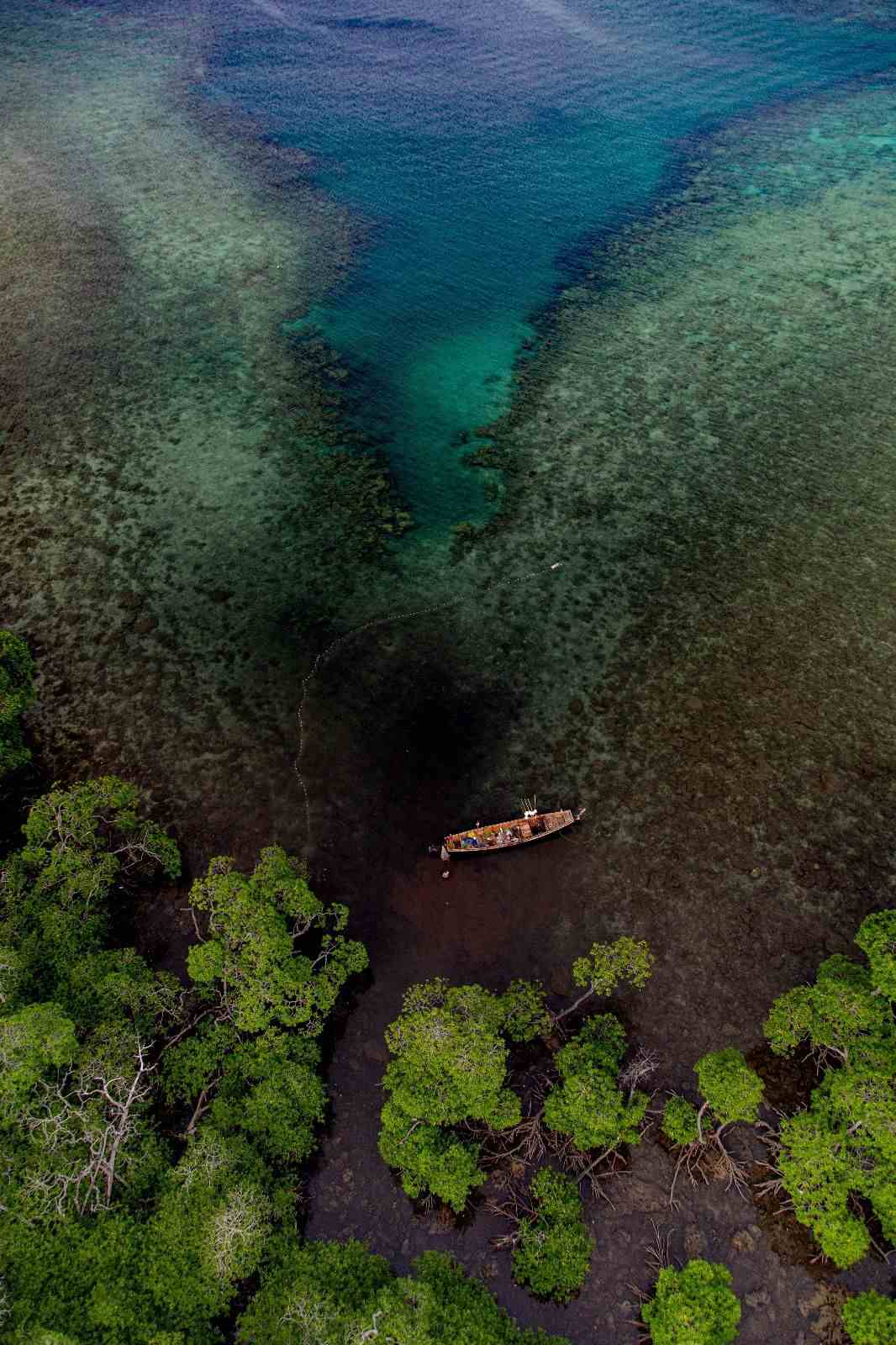 "I have always lived on the edge, clicking photographs from the air at sea in rough seas and high winds. I'm literally hanging out of a helicopter with someone holding on to my overalls with a very loose seat harness, which wouldn't hold if the overall was let go," says Capt Navtej recounting the many high adrenaline instances.
One of them was while clicking the Havelock Island in the Andamans.
"A fascinating symbiosis unfolds between local fishermen and the fragile ecosystems of coral reefs and mangroves. It is a testament to the harmonious coexistence that can be achieved when traditional wisdom and conservation merge."
9. The Fisherfolk Of Visakhapatnam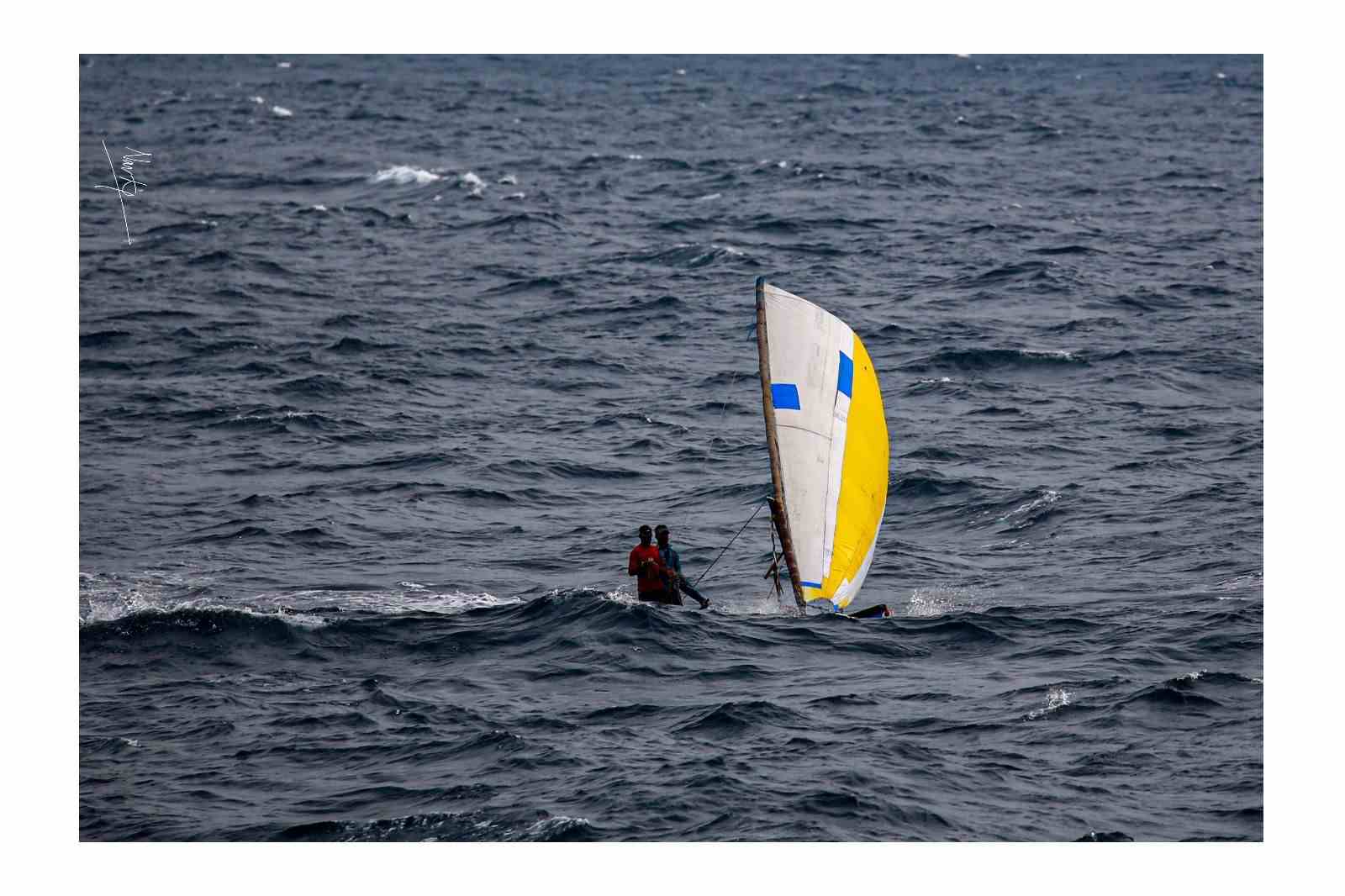 While modern ways of fishing are emerging, the fishermen at Visakhapatnam still rely on their traditional country boats. As one can see in the picture captured by Capt Navtej, strong gusty winds and waves often threaten their safety.
"The fishermen face the risk of capsizing or being swept away by strong currents. Inclement weather conditions can make it difficult to navigate and return safely to the shore. They also encounter the threat of marine creatures, such as sharks or jellyfish, while at sea. Despite these risks, the fishermen display immense courage and resilience," says Capt Navtej.
10. Semaphore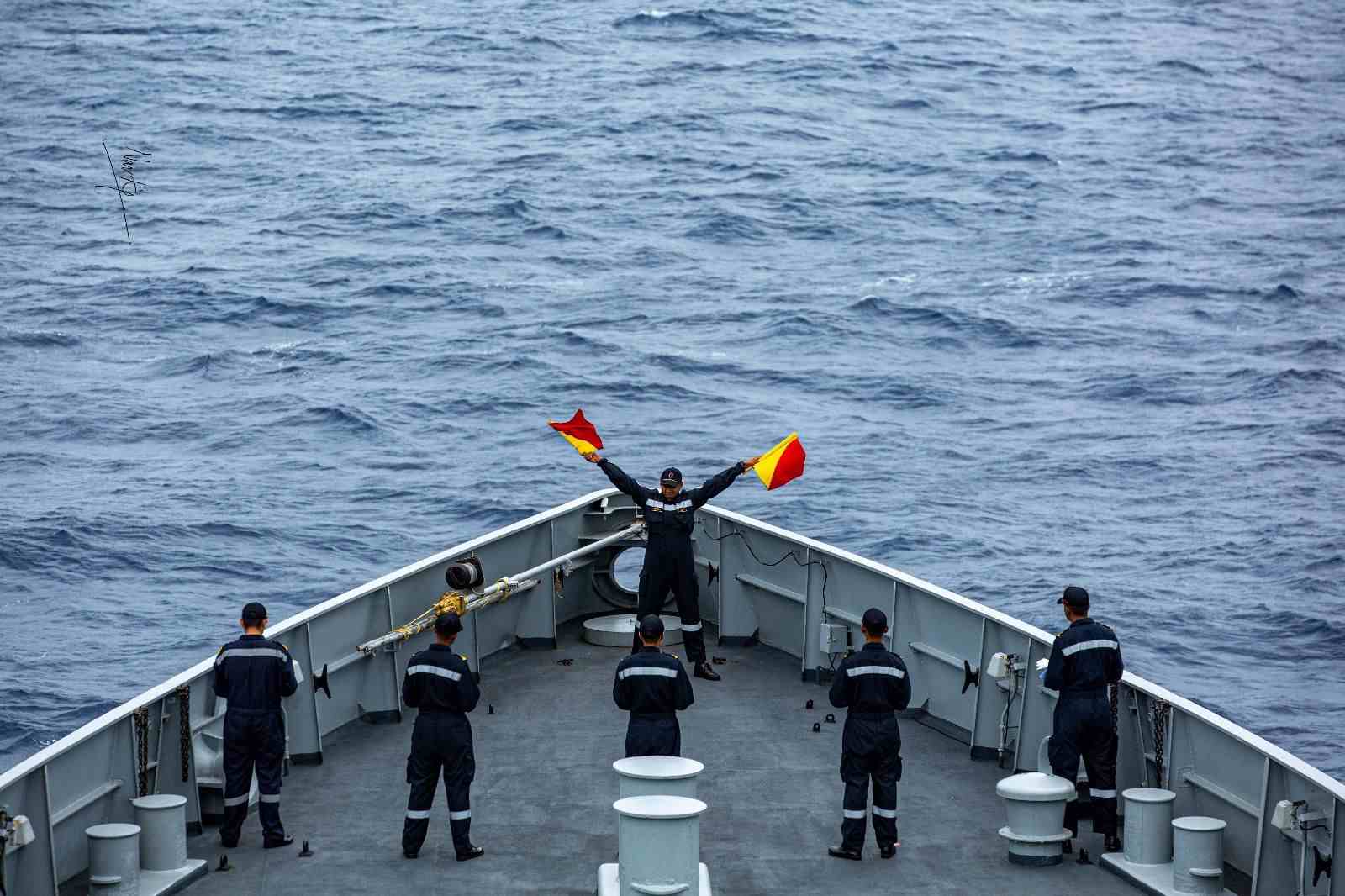 In the armed forces, codes of communication are extremely crucial when situations deem necessary. Semaphore is one such traditional form of visual communication deployed as a reliable backup method of communication when electronic systems fail or are compromised.
"It allows for non-verbal communication, which can be advantageous in certain scenarios when maintaining stealth or covert operations is crucial. It also enables communication in noisy environments or when verbal communication may not be practical. In close quarters or congested areas, such as during naval exercises or in port operations, Semaphore can facilitate rapid and clear communication between vessels or between personnel on board a ship. It provides a visual signalling method that is quick and easy to understand."
Edited by Divya Sethu
We bring stories straight from the heart of India, to inspire millions and create a wave of impact. Our positive movement is growing bigger everyday, and we would love for you to join it.
Please contribute whatever you can, every little penny helps our team in bringing you more stories that support dreams and spread hope.