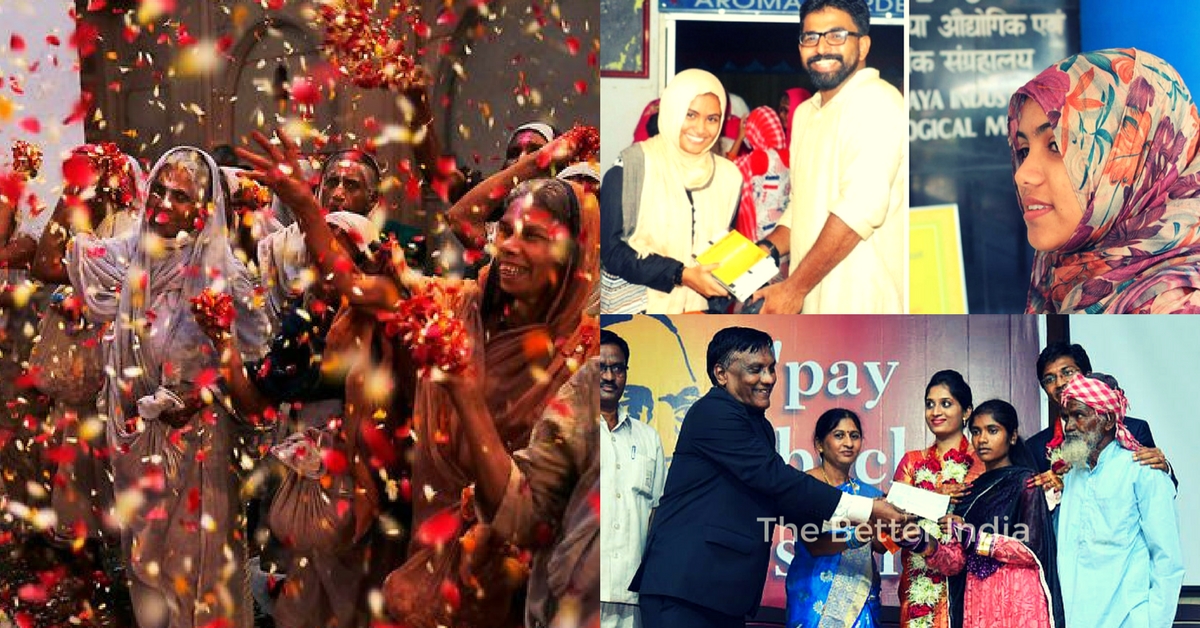 These brides, bridegrooms and their families have probably changed the definition of Indian weddings! Let's hope, their unusual weddings inspire many more modern-day couples to have a wedding with a cause!
A Uttar Pradesh bridegroom found an unusual way of celebrating one of the happiest moments of his life!
Tapan Pandey, from the city of Ballia in Uttar Pradesh, welcomed some special guests to celebrate a new chapter of his life with his wife, Anjali Mishra.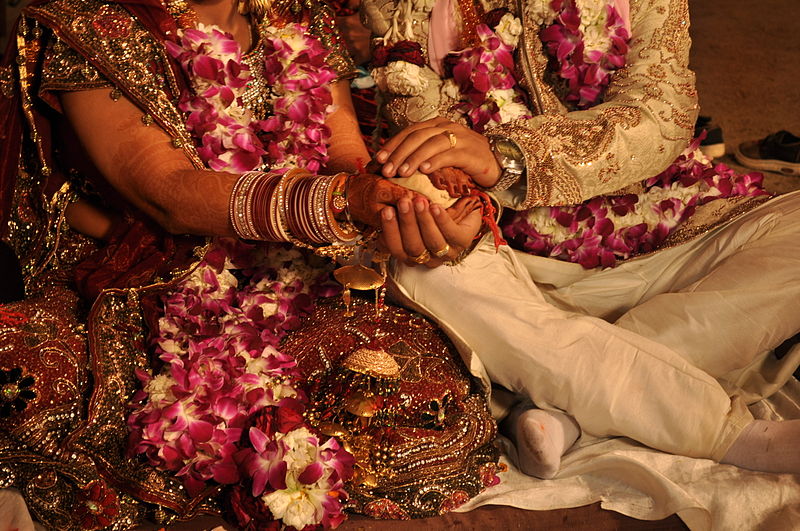 These were none other than some orphaned and differently-abled children.
The newly-wed also pledged to donate his eyes on the auspicious occasion – which was graced by doctors from Banaras Hindu University.
Doing away with the custom of dowry, he asked the bride's family to donate five saplings instead.
Tapan, who currently works in an administrative position at Indian Space Research Organisation, spoke to the Times of India, "They are also part of society, and I am happy to share this event with them."
It isn't just Tapan who is setting the trend for new-age couples. But the past few years have seen some exceptional couples who have broken stereotypes! Here's a list of a few of them.
The single dad who fought for adoption and then had a wedding reception with a change.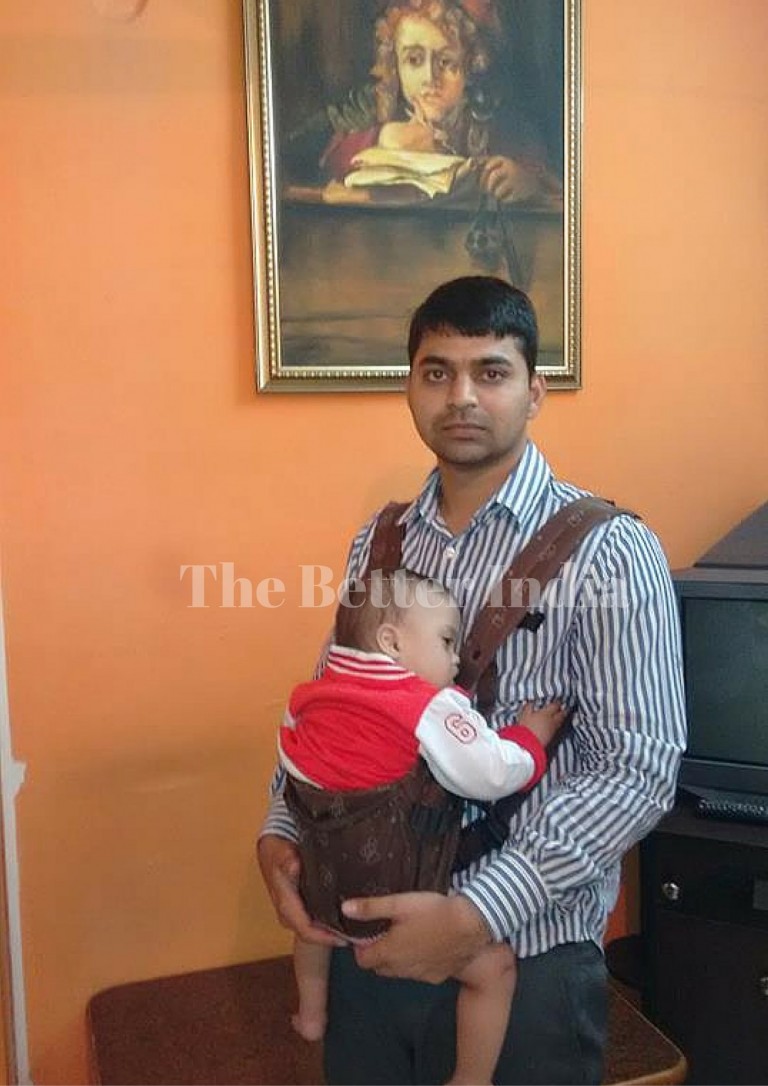 On January 1, 2016, Aditya Tiwari, a resident of Pune, made history by becoming India's youngest single parent to adopt a special child. He adopted Binney, a child living with Down syndrome. He fought a rigorous fight to change the adoption policies in the country for over two years. (Read his story here).
He made headlines yet again when he got married. The guests at his reception included 10,000 homeless, aged people and orphans. Over a 1000 animals from a zoo in the vicinity were also fed along with hundreds of stray dogs in his locality. Apart from planting 1000 saplings, he even had books and medicines in mind as return gifts to all his special guests.
The Malayali Bride who asked for 50 books instead of Gold as Mehr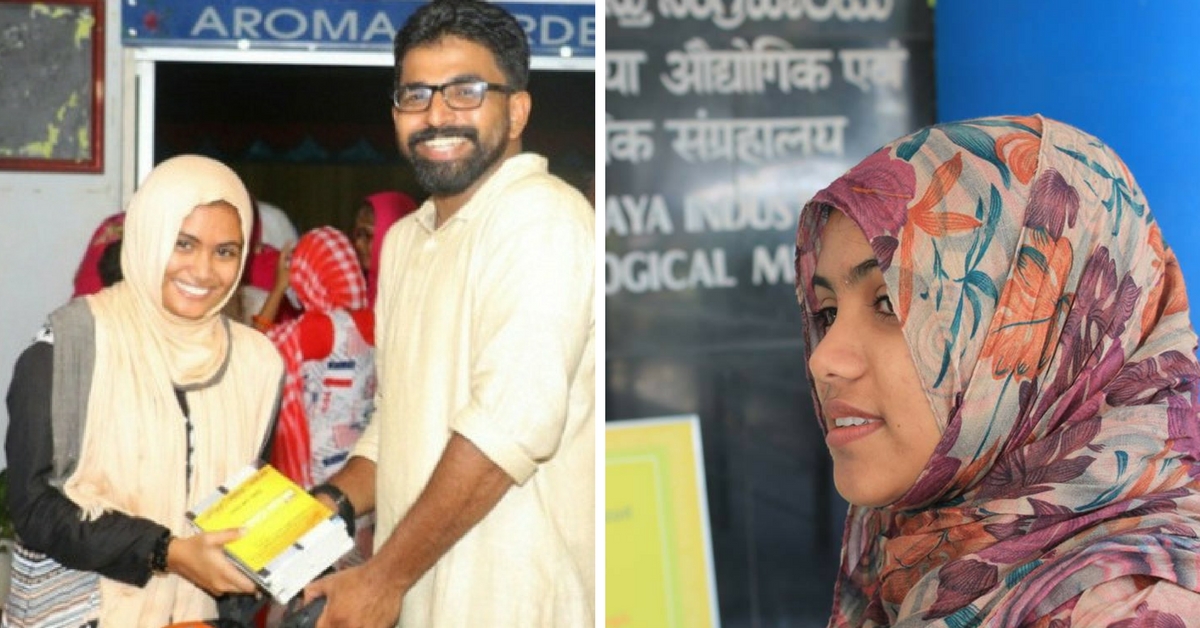 A postgraduate in political science, Kerala's Sahla Nechiyil decided to follow mehr, the customary exchange of goods and golds gave to the bride by the bridegroom during marriage with a change. Instead of lavish clothes or jewellery, the unconventional bride made an unusual request of her husband. 50 books as mehr, she told him. Read more about her story here.
This Gujarat businessman dad who inviting 18,000 widows to his son's wedding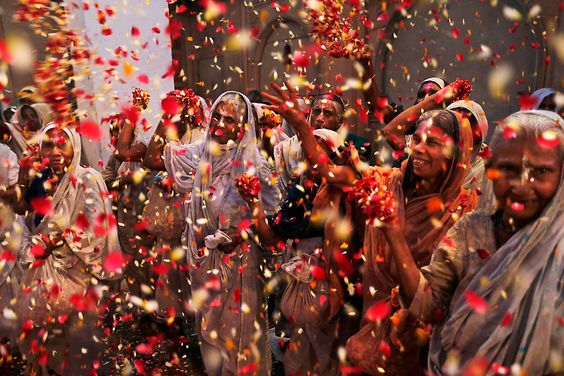 For years widows have been looked down upon and ostracised during the most auspicious functions, simply because of the superstitious belief that their presence at these functions is a bad omen. But one man decided to break this stereotype and turn it on its head. Gujarat businessman Jitendra Patel opened the doors of his son's wedding for over 18,000 widows.
They blessed the bride and groom and were presented with a blanket and a sapling each. Of the number of widows who attended, over 500 of them from underprivileged backgrounds were gifted a milking cow each, to help promote their livelihood. Read more here.
Another Gujarat businessman who decided to save money on his son's wedding to fund mass wedding ceremony for over 100 girls.
Another Gujarat businessman decided to do away with the quintessential band baaja big fat Indian wedding for his son. Instead, Gopal Vastapara, with all the money he saved on his own son's wedding, funded a samuhik vivah a mass wedding ceremony for 100 girls from underprivileged families.
All of these couples not only pledged to save the girl child but also work towards protecting the environment on their wedding day. Read more here.
---
Read more: 12 Unusual Weddings That Will Forever Change the Way You Think
---
These 258 Surat bridegrooms who cycled to their weddings to raise awareness about traffic & pollution
Over 258 Surat bridegrooms decided to make a sweeping and important statement on the wedding day when they decided to pedal their way to their wedding with community leaders and family members, instead of arriving in cars or on horses, to encourage people to switch to sustainable practices. Read more here.
The IRS couple who spent their wedding money on the education of kids of farmers who committed suicide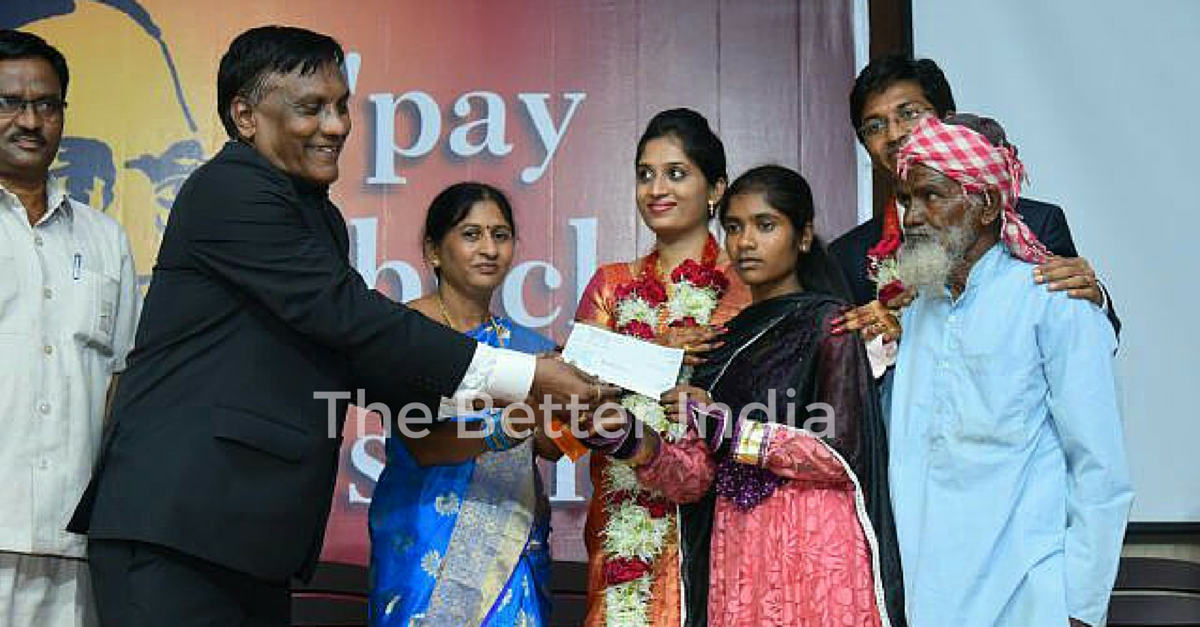 IRS couple, Abhay Deware and Priti Kumbhare decided to trade a lavish wedding to spend money on the education of children of farmers who committed suicide. The couple also donated Rs. 20,000 each to families of 10 farmers, where the farmer was the sole bread-earner but had committed suicide due to mounting debts and successive crop failures. They also donated books worth Rs. 52,000 to five libraries in Amravati. Read more about their story here.
These brides, bridegrooms and their families have probably changed the definition of Indian weddings! Let's hope, their unusual weddings inspire many more modern-day couples to have a wedding with a cause!
Like this story? Or have something to share?
Write to us: contact@thebetterindia.com
Connect with us on Facebook and Twitter.
NEW: Click here to get positive news on WhatsApp!