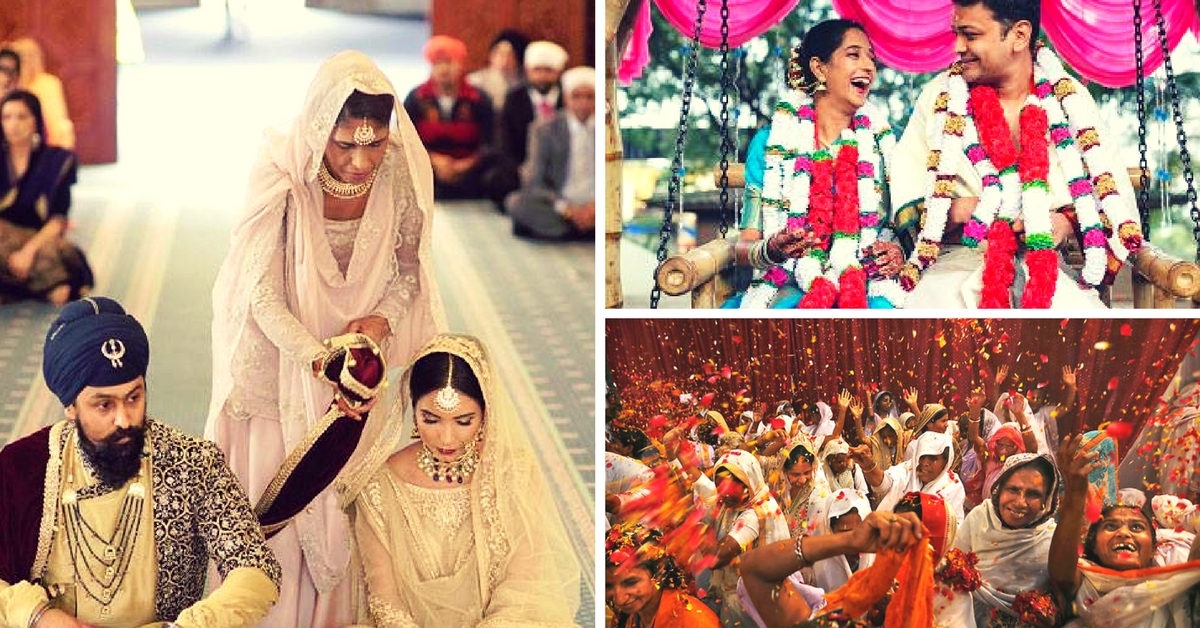 These young couples and their families dared to fight stigmas, break stereotypes and opened their hearts to help those in need!
Here are 11 wedding stories of young couples and their families who dared to fight stigmas and break stereotypes and helped others.  They will rekindle your faith in humanity and leave you happy if not inspired!
1. No Band-Baja, No Flowers And No Sweets. This IRS Officer had a Wedding with a Difference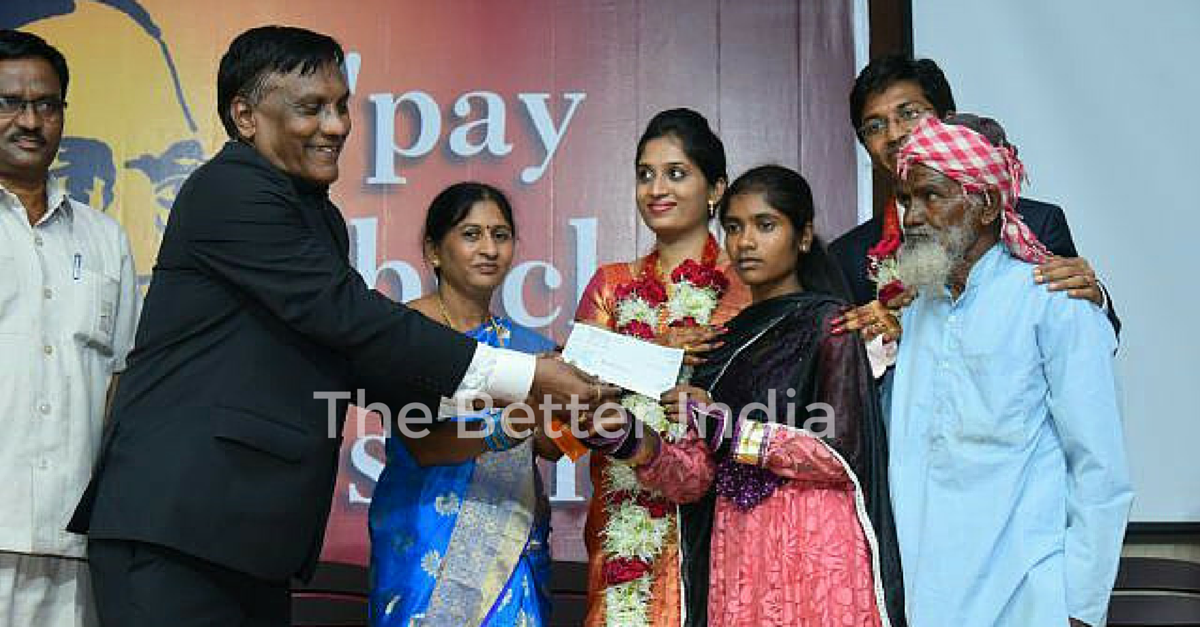 At a time when couples usually want lavish weddings and grand honeymoons, Abhay Deware and Priti Kumbhare set an example by spending their wedding money on the education of children of farmers who committed suicide. The couple also donated Rs. 20,000 each to 10 farmers' families, where the sole bread-earner of each family had committed suicide due to mounting debts and successive crop failures. Additionally, they provided books worth Rs. 52,000 to five libraries in Amravati.
Read More Here.
2. Kerala Couple Boldly Challenges Taboos by Having a Transgender Person as Witness on Their Wedding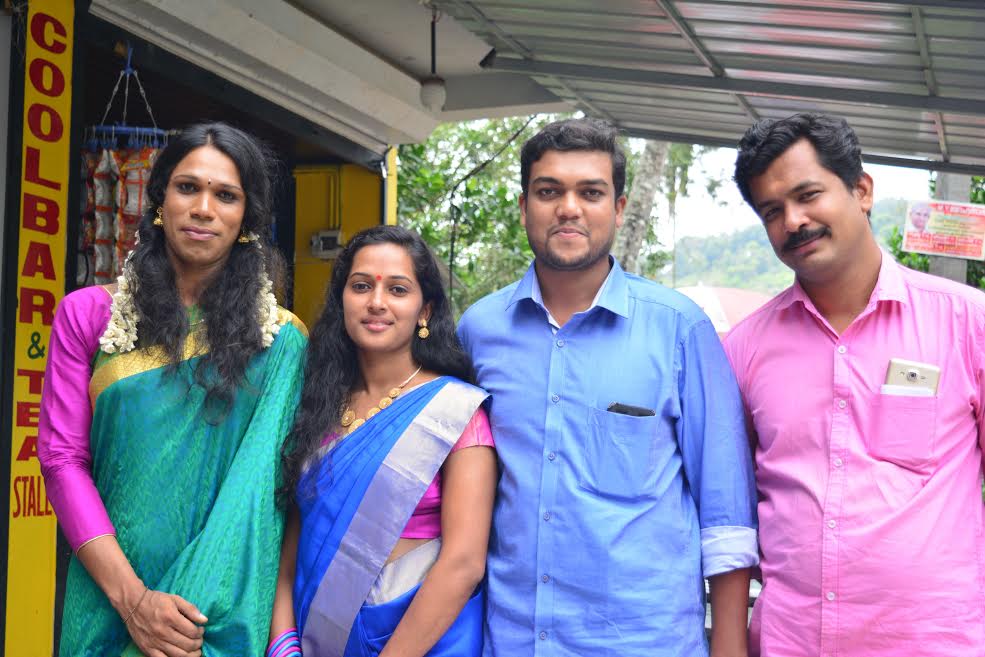 Ramnath from Alappuzha and Shruthi from Wayanad, young activists of Kerala Sasthra Sahithya Parishad (KSSP) had been friends for about a decade when they decided to get married. Making a bold and progressive statement, the bride wore jewellery made from jute and cereal, not gold– something unthinkable in a typical marriage in Kerala. In another move that tackled an age-old stigma, they invited Sheethal Shyam, a transgender activist and Secretary of the Sexual Minorities Form, Kerala (SMFK), to sign as a witness for the marriage held at the Sub-Registrar's Office.
Read More Here.
3. This Bride from MP Refused Gold in Lieu of 10,000 Saplings as a Wedding Gift from Her In-Laws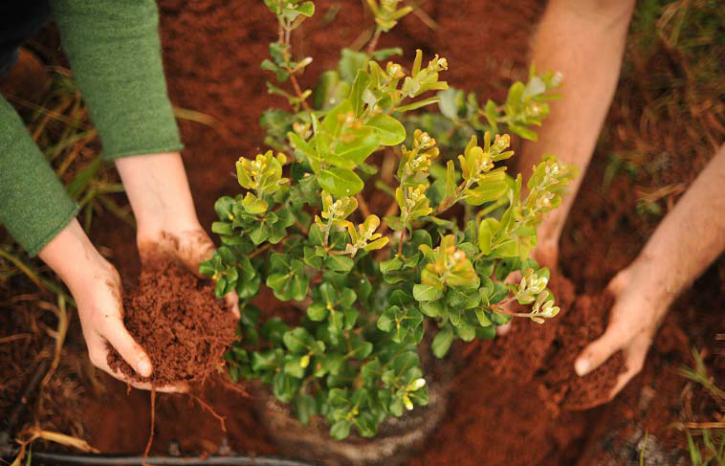 As per tradition, in-laws are supposed to gift the bride something on the day of the wedding – usually ornaments or clothes. When the bridegroom's sister asked the soon-to-be bride Priyanka Bhadoria what kind of gold and ornaments she wanted, she was in for a pleasant surprise. The 22-year-old science graduate from the village of Kisipura, in Bhind (about 80 km from Gwalior) said that she preferred being gifted plant saplings more than anything else. The pleasantly surprised groom's family fulfilled her wish by gifting her 10000 saplings that the couple planted after their wedding.
Read More Here.
4. Businessman Uses Money Saved for Daughter's Wedding in Building 90 Homes for the Poor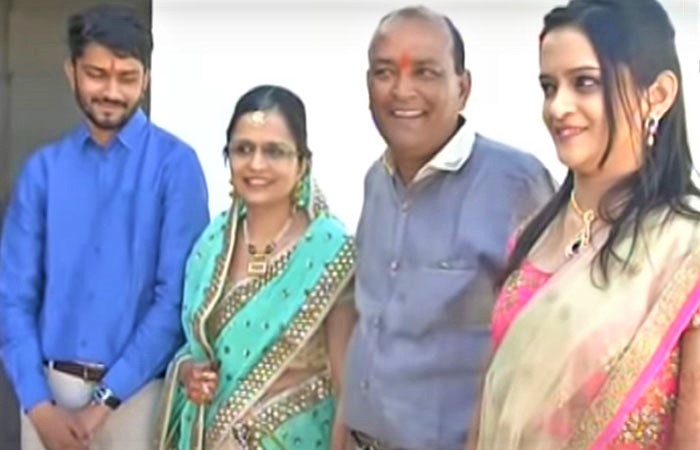 In the spirit of the wedding season, Manoj Munot, a businessman from Maharashtra, decided to give the ultimate gift of all — he gifted 90 homes to underprivileged families. These homes were built using the money that Munot had originally planned on spending on his daughter Shreya's wedding. Instead, both of them decided to forgo a lavish celebration and used the savings to help those who needed it the most.
Read More Here.
5. Instead of Spending on Festivities, This Bride Decided to Honour Her Teachers on Her Wedding Day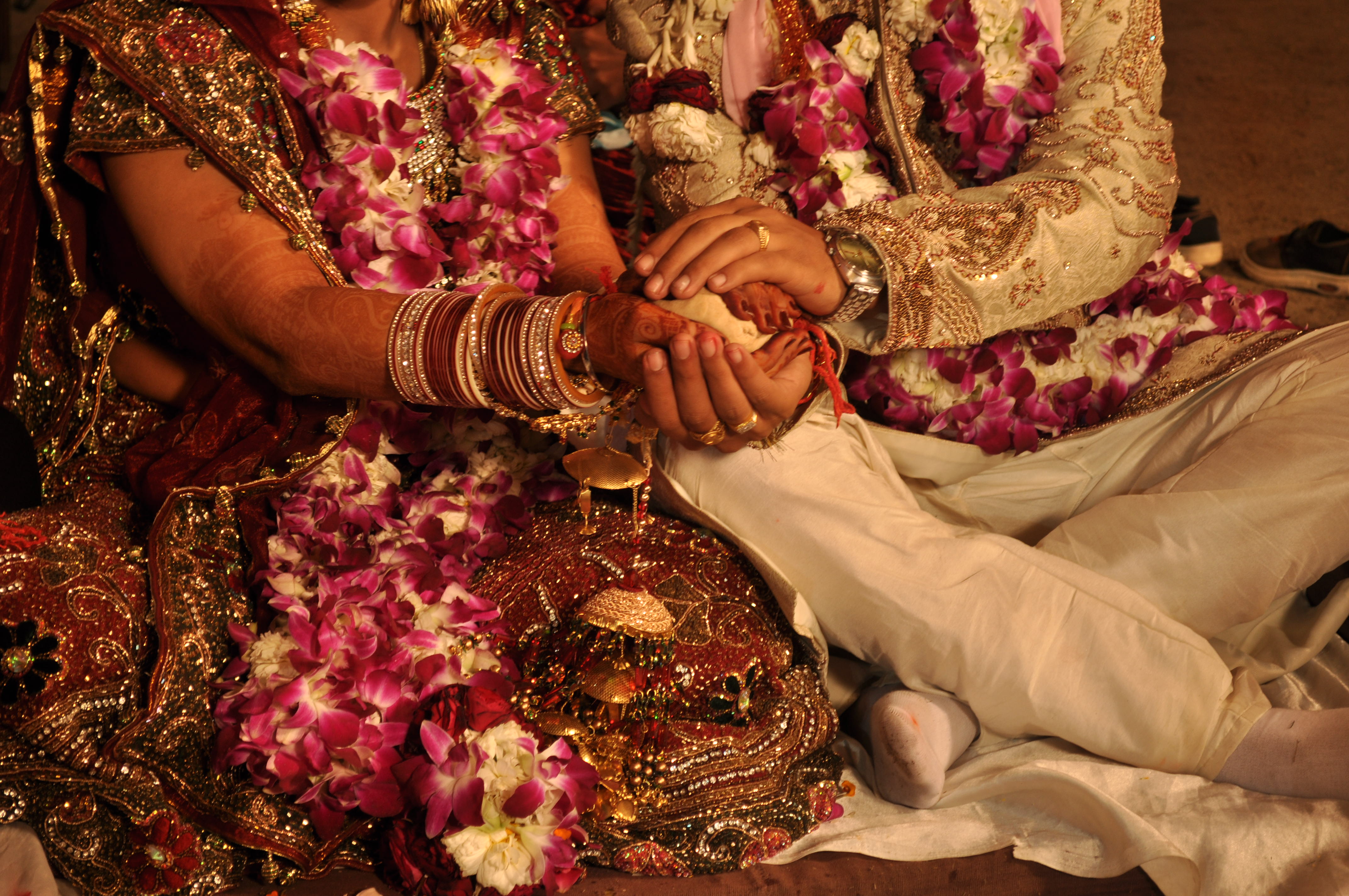 Nishadbanu Vajifdhar, a 22-year-old woman from Haldharu village in Gujarat, found a wonderful way to honour all the teachers who have taught her right from primary school till college. On her wedding eve, she felicitated all the 75 teachers who had taught her from nursery with a memento and shawl. Her family also donated Rs. 10 lakh to schools where she completed her primary and secondary education.
Read More Here.
6. Why This Malayali Bookworm Bride Didn't Want Gold at Her Wedding.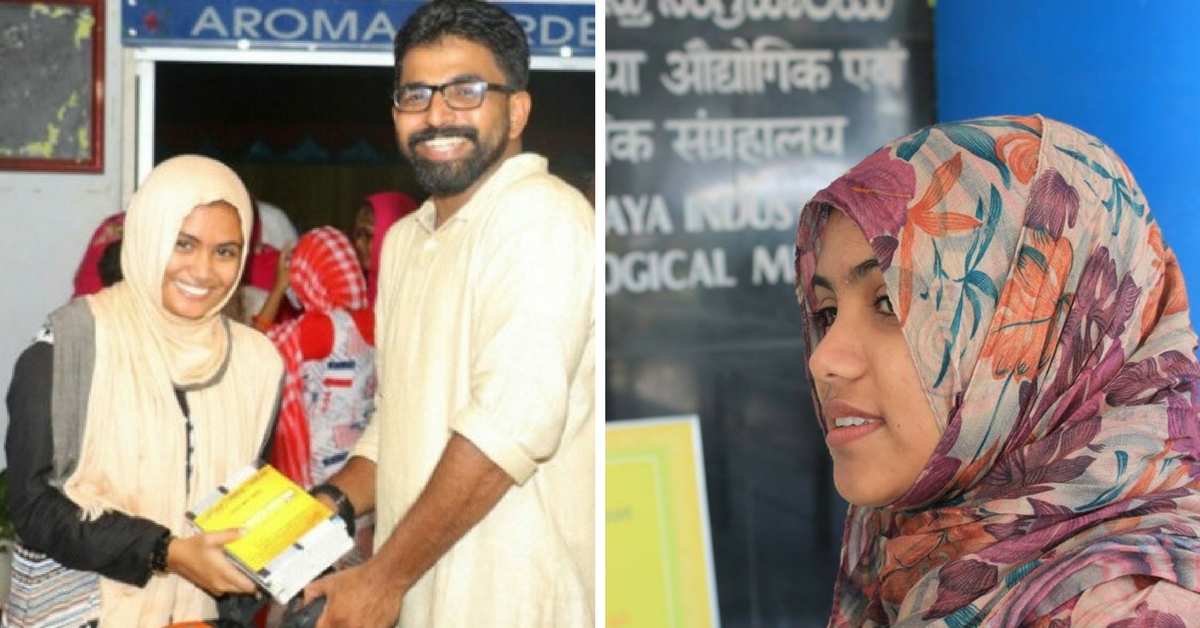 For Kerala's Sahla Nechiyil, a post graduate in political science from the Hyderabad University, the wedding had to be more meaningful than the customary exchange of goods and golds. Nechiyil decided to demand 50 books from her fiancé as mehr, a mandatory payment in the form of money or possessions paid or promised to be paid by the groom to the bride at the time of marriage.
Read More Here.
---
You May Like: In Kerala, a Young Bride Went to Cast Her Vote – Just Two Hours Before Her Wedding!
---
7. One Man in Gujarat Broke a Taboo by Inviting 18,000 Widows to His Son's Wedding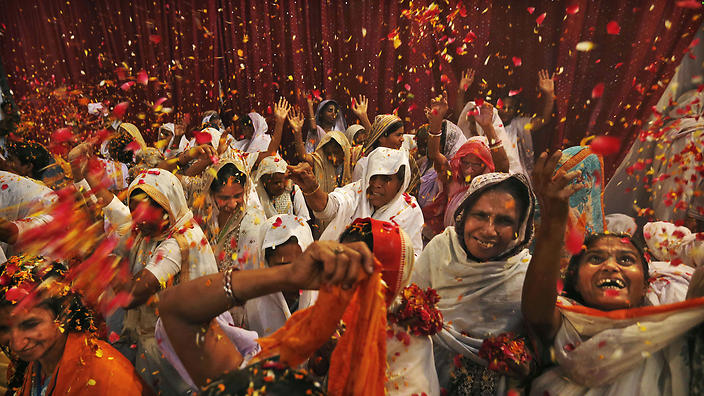 A widow's presence at a wedding is considered a taboo at many places in India. It is believed that they bring bad luck, and are no invited to festivals and other celebrations. But when Jitendra Patel, a businessman in Gujarat, was organising his son's wedding, he decided to crush this superstitious belief and invited about 18,000 widows to bless the bride and groom. Every widow who attended was presented with a blanket and a sapling. Additionally, 500 widows from financially weaker backgrounds were presented with a milking cow each, to help them earn a living.
8. Strong-Willed Mother of 5 Girls Sets an Example by Performing Marriage Rituals Reserved for Men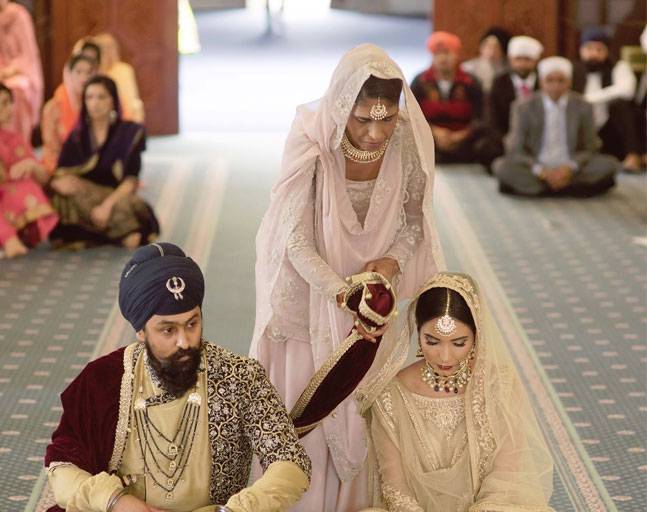 When Hernoor Grewal got married, her mother performed the marriage rituals at her wedding – rituals like "giving the daughter away" that are usually performed by men. A strong-willed woman who didn't let taunts deter her, Hernoor's mother had single-handedly raised her five daughters to become strong, independent women.  In an interview with BBC radio, Hernoor spoke out about how her mother's actions had inspired her by breaking gender stereotypes.
Read More Here.
9. IAS Couple Sets Worthy Example With a No-Frills Court Wedding Costing Rs. 500!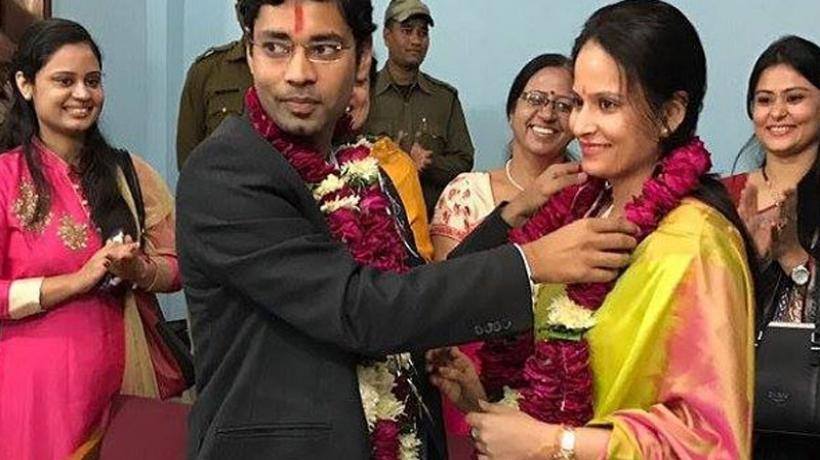 In today's extravagant world of lavish ceremonies, simple and thoughtful wedding celebrations are as rare as hens' teeth. But two IAS officers, Ashish Vashisht and Saloni Sadana, decided to go against the norm. The couple ditched the extravaganza and set an example for many by getting married at the Additional District Magistrate's (ADM) office in Bhind district of Madhya Pradesh. The wedding cost just Rs. 500, which was the court's fee.
Read More Here.
10. A Gujarat Businessman Saved Money in His Son's Wedding to Spend on the Wedding of 100 Girls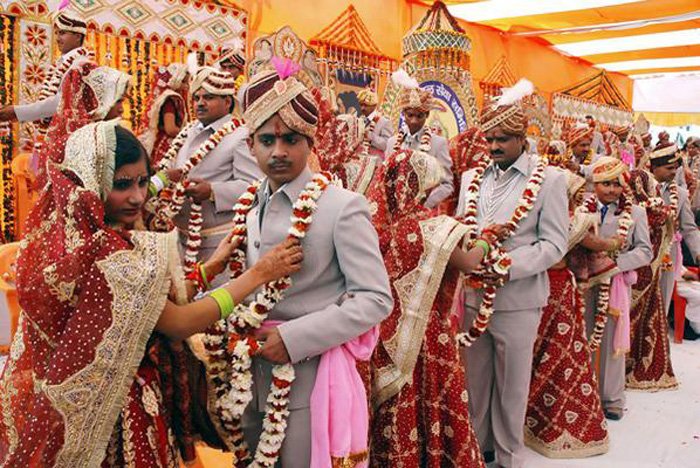 When it was time to plan his son's wedding, Gopal Vastapara, a businessman from Surat, decided to go for a simple ceremony – inviting only friends and relatives. And with all the money that he saved in the process, he decided to fund a mass wedding ceremony for 100 girls, all of whom come from economically weaker families. He also asked wvery newly-wed couple to pledge to save the girl child and save the environment on the wedding day
Read More Here.
11. 258 Grooms in Surat Cycled to Their Weddings to Raise Awareness about Traffic & Pollution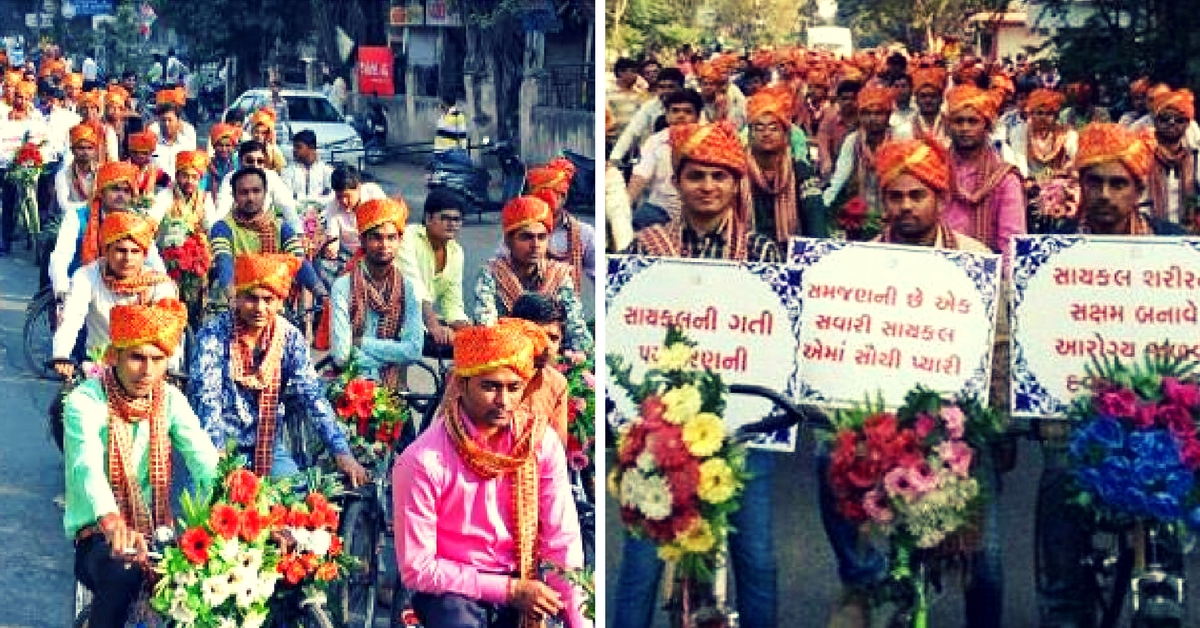 Traditionally, grooms arrive at their wedding venues on horses or in cars, with a large procession of friends and relatives trailing behind them on foot. However, this November, 258 grooms environment-conscious grooms in Surat decided to pedal to the wedding along with community leaders and family members in order to encourage people to switch to sustainable practices.
Read More Here.
---
Also Read: 'Saas-Bahu' in 21st Century India: Andhra Woman Builds Toilet as Wedding Gift for Son's Bride
---
We bring stories straight from the heart of India, to inspire millions and create a wave of impact. Our positive movement is growing bigger everyday, and we would love for you to join it.
Please contribute whatever you can, every little penny helps our team in bringing you more stories that support dreams and spread hope.