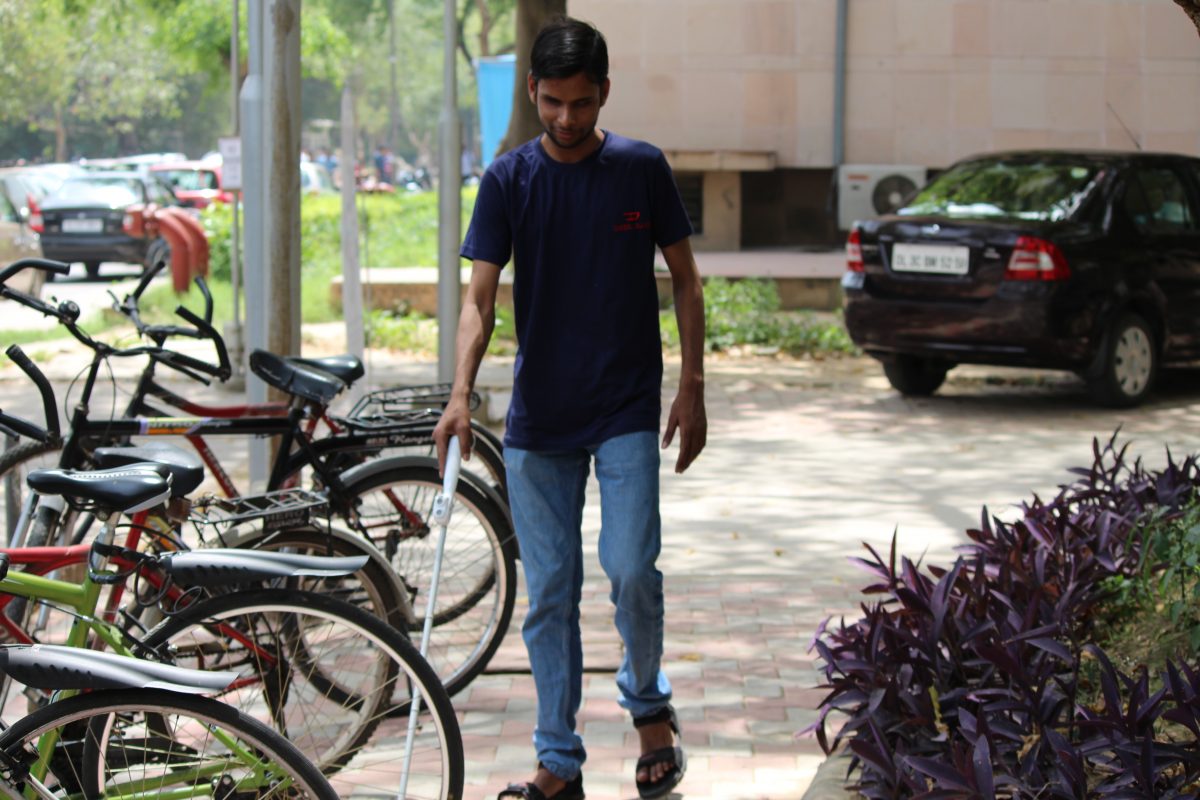 India is taking great sides to provide accessibility to the disabled in the country. However, the medical centre unfortunately seems to have a lot of ground to cover. Anoushka Mathews takes a look at what steps hospitals can take to ensure that their services and facilities are offered to all on an equal footing.
India is taking great strides to provide accessibility to the disabled in the country. However, the medical centre unfortunately seems to have a lot of ground to cover. Anoushka Mathews takes a look at what steps hospitals can take to ensure that their services and facilities are offered to all on an equal footing.
Most government hospitals in Delhi, despite being spaces for diagnosis and recovery, are teeming with lines, unending paper work, and tired patients. The wait is long for those who do not have an uncle or cousin working at the hospital. However, for those who are visually impaired, even basic access to hospital services and facilities is possible only through dependence or great strife.
Imagine being visually impaired and visiting the hospital alone. The obstacle course begins even before entering the hospital. The only way to locate the main gate is to rely on a helpful passerby. On arriving at the main entrance, again, the only way to proceed further is to depend on directions from a guard or a fellow patient. Many are not trained to provide such assistance, and may provide instructions that might not make much sense to a person who is blind or visually impaired.
Navigating the hospital can be a near impossible task with no audio output or Braille versions of printed signs. The uneven pathways, scattered with people and street furniture (poles, benches, signboards, etc.) could prove injurious to those who do not rely on sight for movement. The hospital staff – doctors, nurses, assistants, etc. – are largely ignorant of how to interact with someone who has a visual impairment or is blind.
While doctors hand out prescriptions without reading them out aloud, staff may imagine that a room number is enough information to find one's way around.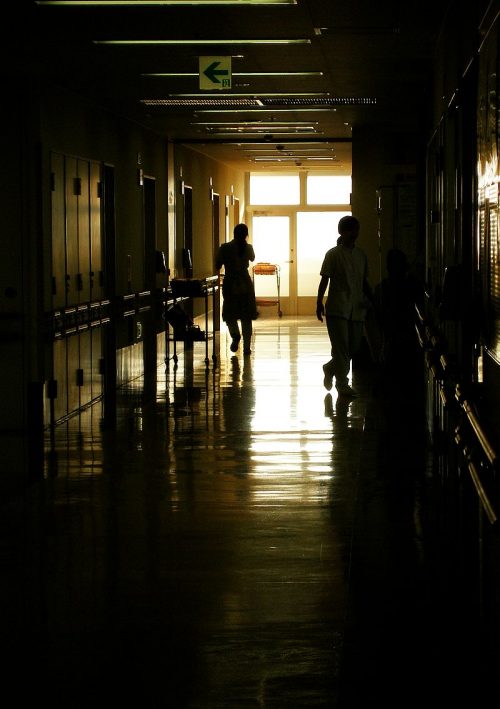 Hospitals seem to be limited in their understanding of accessibility. Accessibility is not restricted to building ramps or lifts. Accessibility means access—access to information, access to spaces, access to people, access to dignity, access to independence, access to life.
The Accessible India campaign that was launched in December 2015 took on the colossal challenge of making India accessible.  The first round of access audits that were conducted as part of the campaign produced dismal results.
Almost 99% of hospitals reviewed – far from being accessible – did not even have basic infrastructure in place.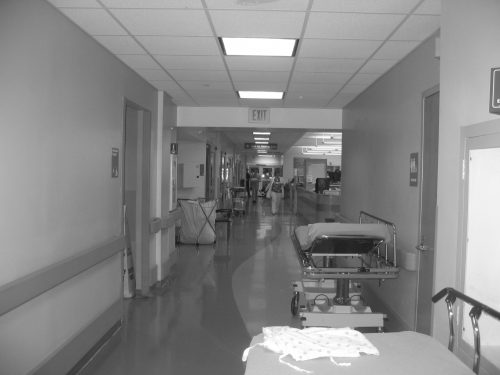 "Hospitals need to have accessible entry and exit points with designated drop off areas. They need to provide obstruction-free pathways that ensure that a disabled person does not need to depend on anybody to move around freely in the premises," suggests Anjalee Aggarwal, Executive Director and Access Consultant at Samarthyam, Delhi. "There must be tactile floor markings that indicate level changes, and guide one to where entrances, stairs and elevators are. The lack of indications really makes the whole space very unsafe for us!" exclaims Dominic Roy, Eyeway Helpdesk counselor, Delhi.
Accessibility means different things to different people. For a visually-impaired person, this includes pathways that are uniform, have tactile marking, and do not have any unforeseen objects along the way. "Hospitals should adopt Universal design. This means that they design and build spaces keeping in mind the diverse needs of all who may access it. They simply have to be aware of the principles and guidelines for universal design and implement them effectively," states Dr. Satendra Singh, Associate Professor of Physiology at University College of Medical Science, and disability rights activist.
There are several organizations across the city of Delhi such as Samarthyam, Svayam, and CABE (Centre for Accessibility in Built Environment) that engage with accessibility issues through access audits and consultancy. There are design and architecture firms like AccessAbility that work with principles of universal design and accessibility.
Reaching out to specialized expertise and experienced assistance can enable hospitals to overcome their high degrees of inaccessibility.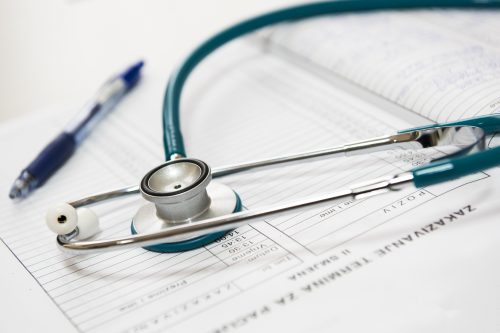 Providing access does not stop at creating disabled friendly physical spaces alone. In the context of hospitals, this implies the large amount of information inaccessible to the visually-impaired or blind. Forms, reports, prescriptions, and medicines are difficult for those without sight. "Either the forms, prescriptions, and medicine strips should be in Braille, or there should be an electronic version available. I cannot always rely on other patients to fill forms and get medicines," adds Babita, an English Teacher at Centre for Blind Women and disability Studies, NAB (National Association for the Blind), Delhi.
"Hospitals must have clear indicators of the departments on each floor, either through audio outputs or through tactile maps on each floor outside the elevator," suggests Dominic. Signages, by virtue of their placement and small font sizes, are insensitive to those with low vision. Visually-impaired people cannot access many of the websites.
"Hospitals should have information about departments and doctors on their website. They should also have facilities to pre-book appointments and follow up reports. This way we don't have to physically go to the hospital each time," states Binni Kumari, Helpdesk Operations Manager at the SCORE Foundation, Delhi.
Hospitals and those who work at hospitals need to reflect on how little they know about disability. Most hospitals do not have trained and designated staff for disabled patients. "As soon as we arrive at the hospital, we should be provided with a trained escort who can help us to move about the hospital with ease," shares Veena Mehta Verma, Deputy Manager (HR), NTPC, Delhi. Hospitals need to sensitize and train doctors, nurses, and staff to better assist visually impaired patients. "They tell us 'go there' when we ask them a question. 'Go there' means what? Left or right? They have to learn to give proper instructions," shares Binni.
"Staff should have to go through an orientation program that trains them and sensitizes them to provide meaningful assistance to a person with disabilities. There is no use of an accessible space without accessible people," proposes Nupur Jain, Senior Officer (HR) at GAIL, New Delhi. "Most times, hospital staff give instructions to my wife or the person accompanying me and not directly to me, even though I am standing right there. Though they might have good intentions, they come across as rude and ignorant," states George Abraham, a social entrepreneur.
An accessible atmosphere is one where navigation is not a cumbersome task, information is easily available, and people are sensitive to diversity. Hospital staff must take efforts to diversify their understanding and knowledge of the world and its people. Hospitals must foster environments that are healing and nurturing, as opposed to discriminatory and insensitive.
They need to make such concerted efforts for accessibility to become a reality.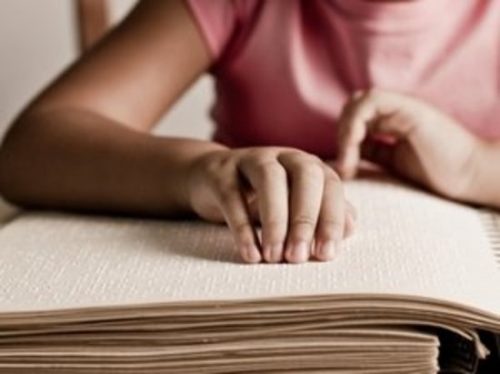 In the context of Government hospitals, accessibility emerges as an afterthought, and so it becomes harder to challenge and adopt. There are still only very few hospitals that have an enabling unit dedicated to monitoring, evaluating, and implementing accessibility. But the task is no longer avoidable. With the passing of the Rights of Persons with Disabilities Bill, 2016, accessibility will no longer be just a matter of choice. Hospitals need to embrace ideas, technologies, and attitudes that enable access. It would be regrettable if a visually-impaired person injured themselves at the hospital, the very place that is responsible for treating and curing injuries and illnesses.
There is no lack of solutions or innovations. The problem is ignorance, and unwillingness to implement these solutions. The Accessible India campaign must look beyond ramps and Braille signs to understand the larger challenge of overcoming attitudinal barriers. Campaigns cannot change attitudes, but awareness, information, and experiences can. The ultimate goal of increasing access is to create an inclusive society for people with disabilities. This means everyone can perceive, understand, engage, navigate, and interact with all elements of the physical and digital world.
(The author is a Research and Communications Officer with Score Foundation in New Delhi.)
You can learn more about the Accessible India Campaign here.
Like this story? Or have something to share? Write to us: contact@thebetterindia.com, or connect with us on Facebook and Twitter.
NEW: Click here to get positive news on WhatsApp!
Tell Us More
We bring stories straight from the heart of India, to inspire millions and create a wave of impact. Our positive movement is growing bigger everyday, and we would love for you to join it.
Please contribute whatever you can, every little penny helps our team in bringing you more stories that support dreams and spread hope.