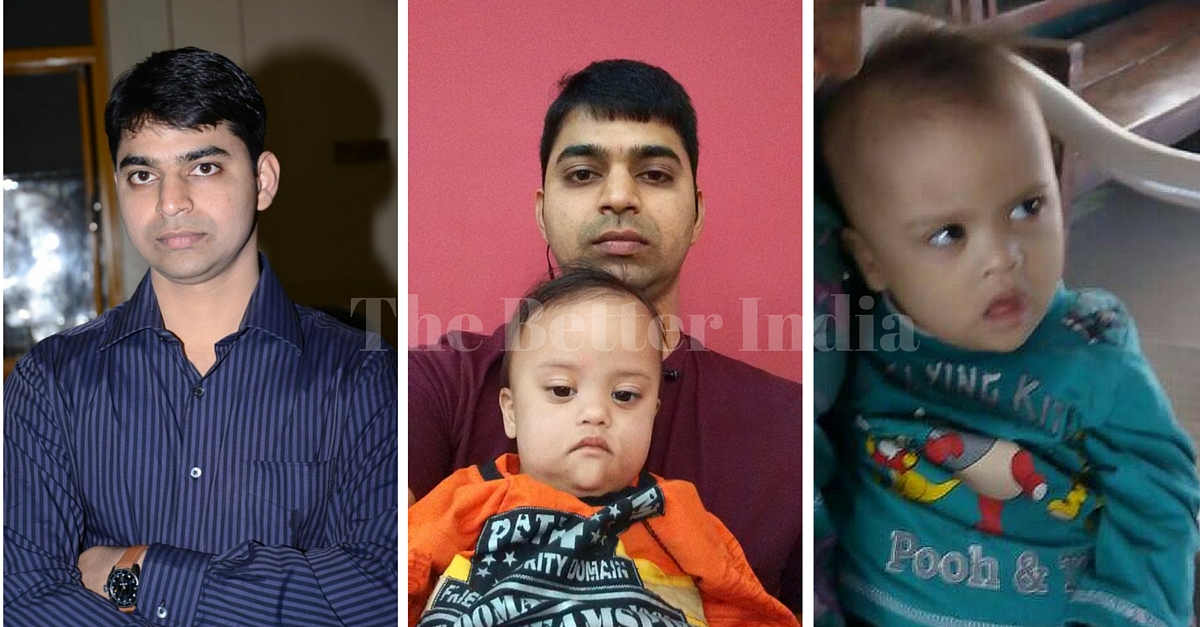 A special child named Binny was the recipient of extraordinary love and care by software engineer Aditya Tiwari. On January 1, 2016, Aditya made history by becoming the youngest single adoptive parent in the country -- he adopted Binny. This is the story of his long struggle against the system to bring Binny home.
A special child named Binny was the recipient of extraordinary love and care by software engineer Aditya Tiwari. On January 1, 2016, Aditya made history by becoming the youngest single adoptive parent in the country — he adopted Binny. This is the story of his long struggle against the system to bring Binny home.
Being blessed with a child with disabilities is the ultimate test of parenthood. Some parents just give up from the start and try to get rid of these kids, others are disappointed but accept their fate, and then there are the third kind – those who embrace both the joy and struggle of loving these special children.
Binny's earlier life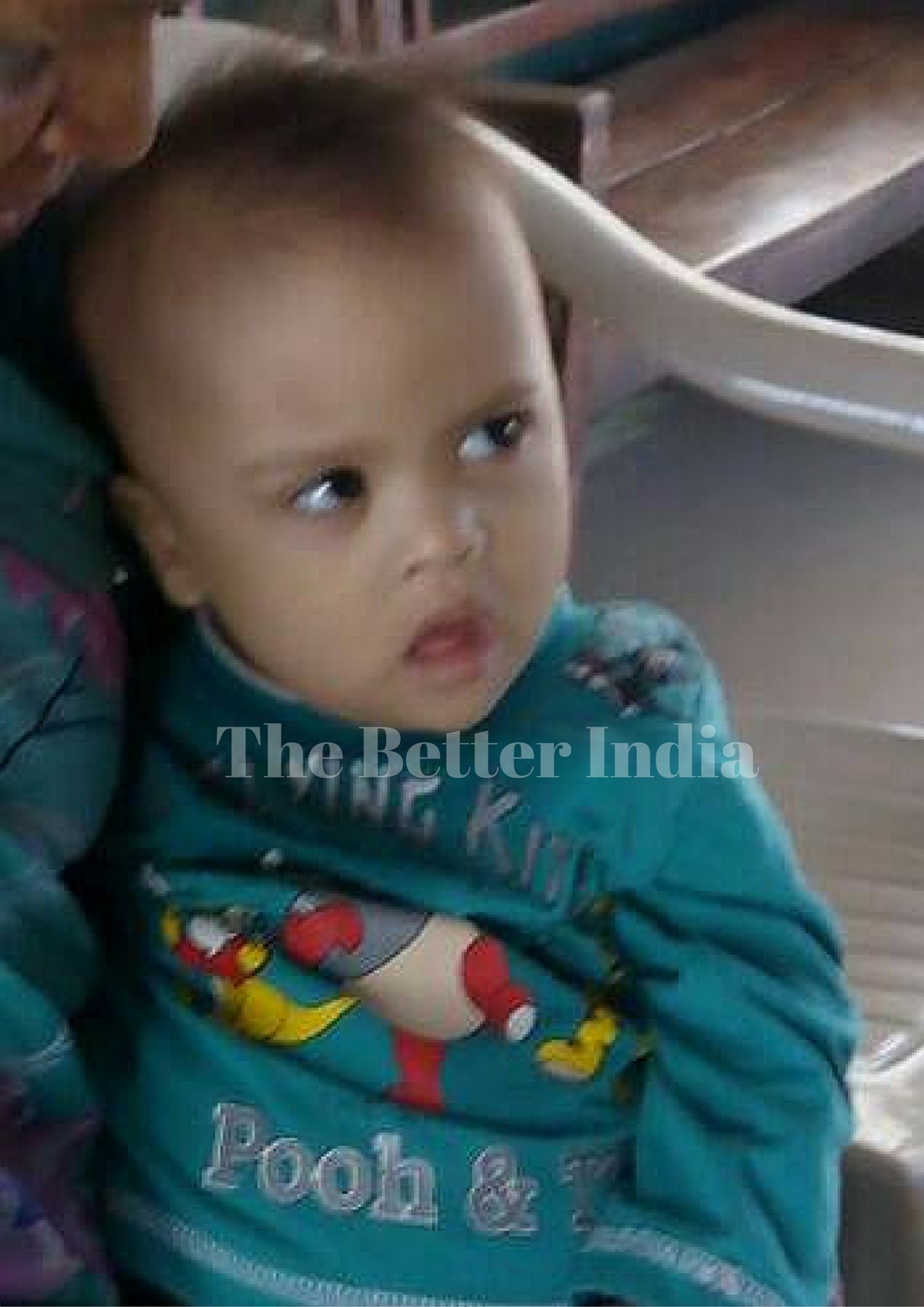 On March 16, 2014, a child was born to a well-to-do family in Bhopal. But just a few days after his birth, his parents surrendered him to an orphanage. He was their third child and was unwanted simply because he was special.
Binny was suffering from Down Syndrome (also called Down's Syndrome). He had a hole in his heart and his vision was affected too.
Down Syndrome is a chromosomal condition that is associated with intellectual disability, a characteristic facial appearance, and weak muscle tone in infancy. All affected individuals experience cognitive delays, but the intellectual disability is usually mild to moderate. People with Down Syndrome may have a variety of birth defects. About half of all affected children are born with a heart defect.
The average IQ of a young adult with Down Syndrome is 50, equivalent to the mental age of an 8- or 9-year-old child. Research says there is no cure for Down Syndrome. However, education and proper care have been shown to improve quality of life.
Perhaps Binny would have improved too. His mother could have filled his weak heart with love, his father could have held his finger to help him walk, and his siblings could have shown him the beautiful world he was born into with their own eyes. But they chose otherwise. Binny was an orphan now.
Aditya's earlier life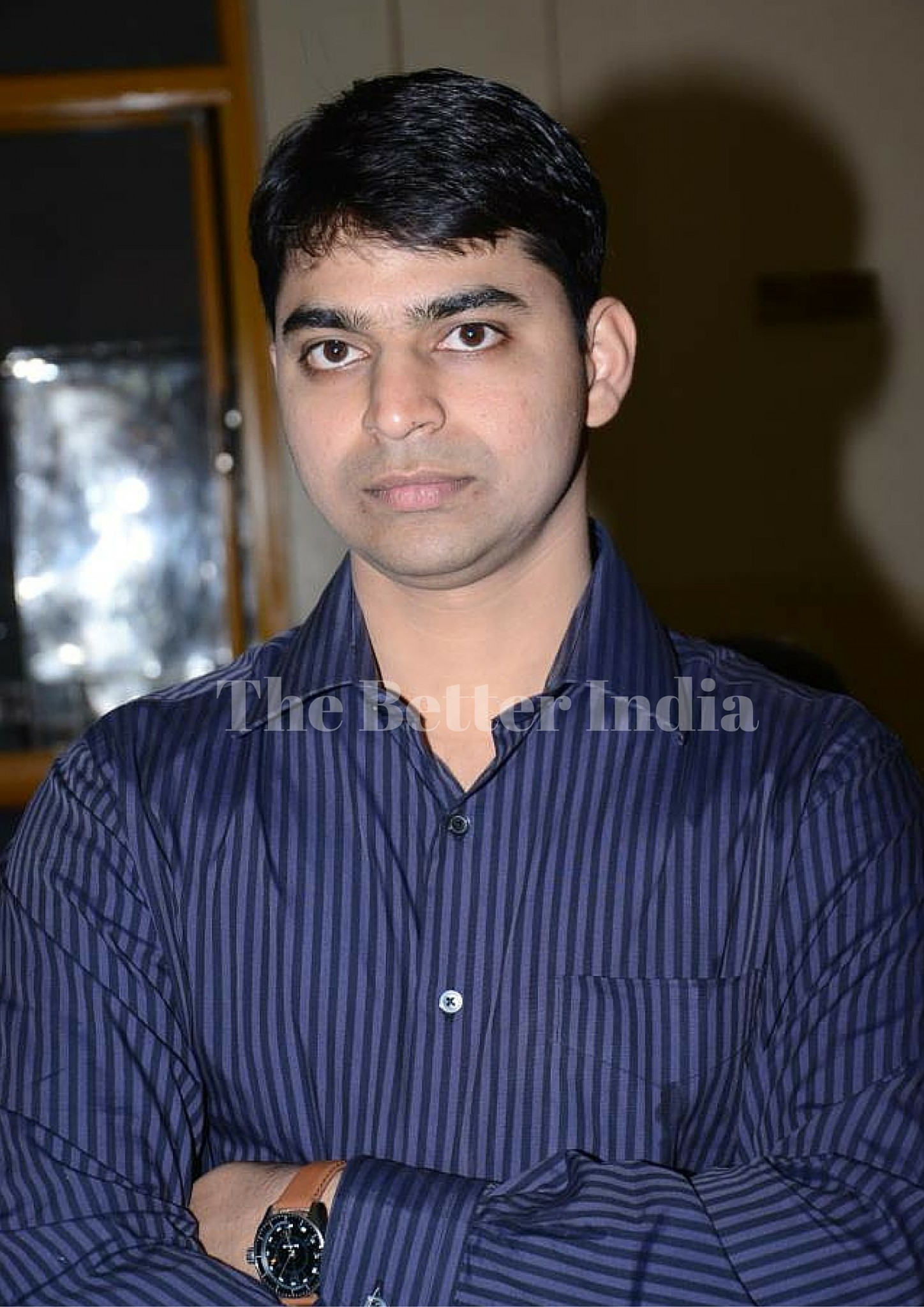 Aditya belonged to a middle-class family in Indore. There was never enough money while he was growing up but his parents raised both their children with love and taught them compassion. Aditya had always seen his parents go out of their way to help people. Inspired by their attitude towards life, he dreamt of adopting a child once he was settled. It was obvious that he would take this step only after getting married.
"When I heard about Sushmita Sen becoming a single parent, I was really inspired. But everyone around me said that her taking this step as a celebrity was easy but it was not feasible for a common man," recalls Aditya
On September 13, 2014, however, something unusual happened, which changed Aditya's life.
When Aditya first met Binny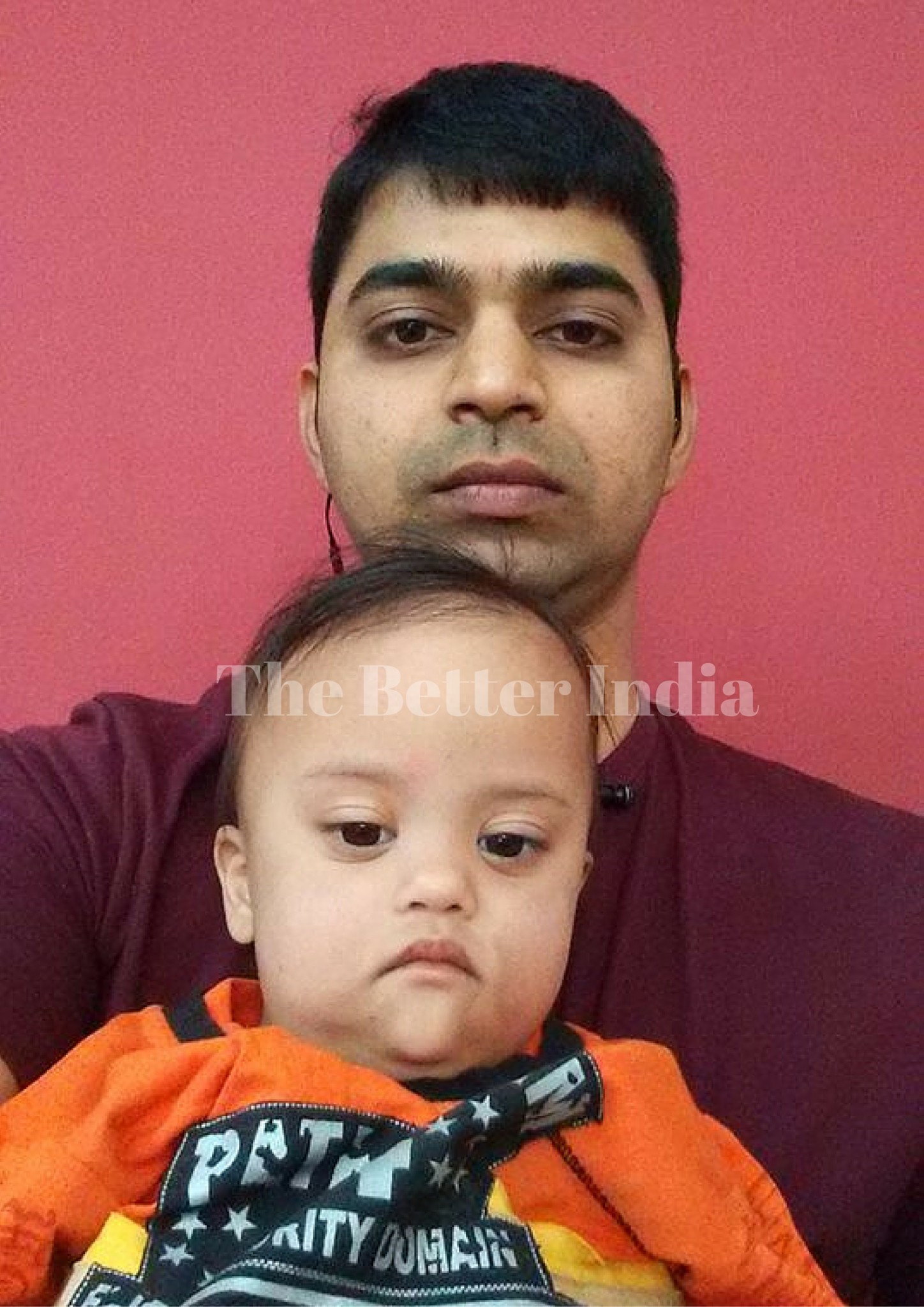 "It was my father's birthday. We went to the Missionaries of Charity's orphanage, Jyoti Niwas, in Indore, to distribute some gifts among the children there. It was the first time I was visiting an orphanage. All the kids were beautiful and adorable but my eyes were focussed on this one child. It was Binny. I constantly felt that he was trying to tell me something," says Aditya.
When Aditya enquired about Binny, he was told that Binny was a special child and had been shifted from Bhopal to Indore for treatment. He was also told that no one was ready to adopt Binny because of his illness, as every prospective adoptive parent looks for a healthy and beautiful child.
"I revealed my desire to adopt Binny to them. However, they said I was not eligible to adopt as I was not married and the age limit to adopt a child in India was 30. At that time I was just 27. I was disappointed but I requested them to allow me to bear Binny's expenses. And I was allowed to do so," adds Aditya
The struggle against the system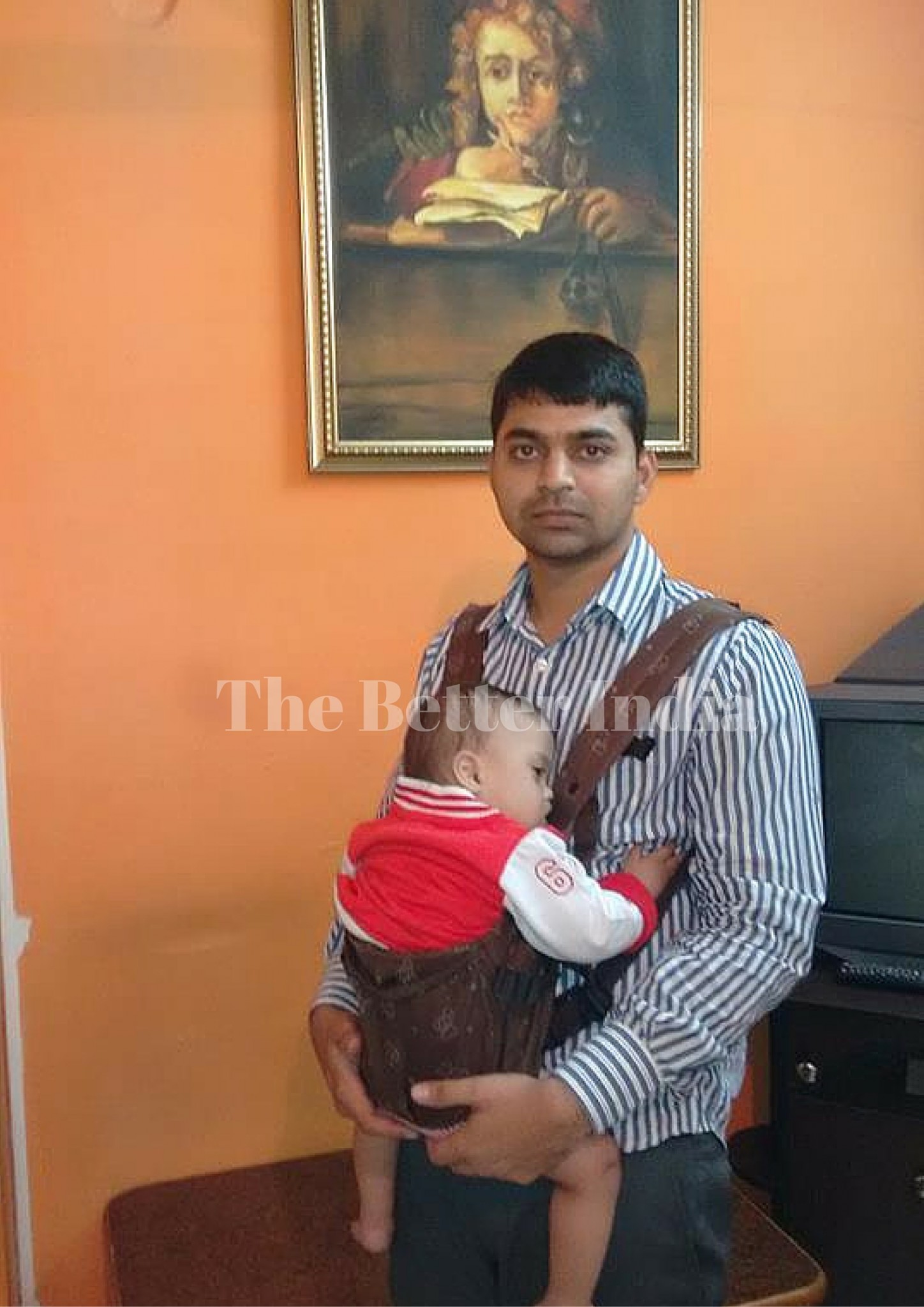 Aditya, who is working as a software engineer in Barclays, Pune, now started visiting Binny every time he came home. He also used to take care of Binny's medical expenses. In just three months time, Binny became Aditya's reason to live.
But in December 2014, Aditya was told that Binny was being shifted to Bhopal yet again. Initially, Aditya felt bad about this. However, he knew he could not live without Binny. He had already decided that once he turned 30 and got married, he would adopt Binny.
So now, Aditya's weekends started in Pune, made a stop in Indore and ended in Bhopal. He made sure he met Binny at least twice a month. The schedule was hectic but Aditya felt driven – it was just a matter of two years, he thought, before Binny came to live with him for good. He continued to take care of Binny's expenses, including all his medical ones.
But, on March 28, 2015, when Aditya went to meet Binny at the Missionaries of Charity in Bhopal, he was not allowed to meet the child and was told not to come back again. The world turned upside down for Aditya in that moment. When he asked about Binny's whereabouts, he was told that the child had been sent to Delhi for foreign adoption.
Aditya was furious. He did not understand why he was not informed about this, given that everyone knew he was just like a father to Binny. The orphanage, however, rudely reminded him that he had no legal rights on Binny and so it was not their duty to inform him.
Aditya could sense that something fishy was going on. So he called the head office of Missionaries of Charity in Kolkata, from where he got to know that no baby was transferred from Bhopal to Delhi. After several enquiries, Aditya finally came to know that Binny was still in Bhopal. The agency had lied to Aditya as it wanted to send Binny for foreign adoption illegally. Any adoption would be illegal because Binny's biological parents had not surrendered him legally and officially he was not registered as a child free for adoption.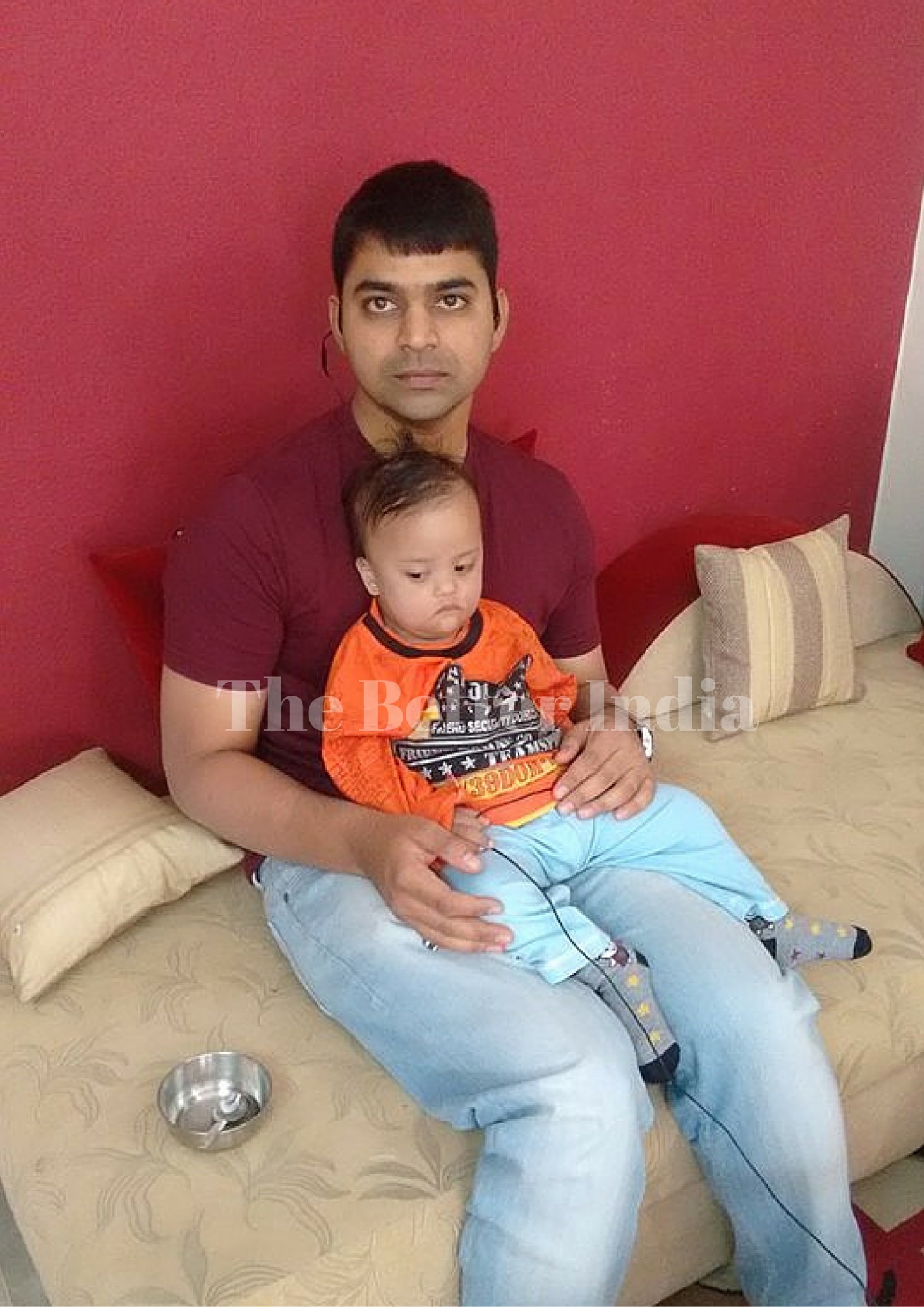 Aditya had no clue about adoption procedures. So he started researching the same. He wanted to save Binny anyhow and get him home. He wrote to the state ministry of Madhya Pradesh but did not hear back from them.
He then wrote around 500 to 600 emails, hundreds of letters, and sent faxes to the Central Government, to the Prime Minister, the President, Maneka Gandhi, Anna Hazare, Kiran Bedi, and many more influential people, asking for help.
Finally, one day, he managed to speak to Maneka Gandhi (Indian Union Cabinet Minister for Women & Child Development) and explained his concerns about Binny. Mrs. Gandhi proactively instructed CARA (Central Adoption Resource Authority) to look into this matter.
CARA clearly informed Aditya that he was not eligible for adopting a child as the guidelines state he needs to be 30 to do so. However, they assured him they would look into the 'conspiracy' going on in Binny's case.
When CARA intervened in the matter, they were informed by the Child Welfare Committee (CWC) of Bhopal that there was no child named Binny in the record books. The Central Government then ordered the state to set up an enquiry on the Missionaries of Charity in Bhopal.
The enquiry committee found out that Binny and four other girls were about to be sent to Delhi 'illegally,' since they could not technically be adopted. Binny's biological parents were called and asked to surrender the child at CWC Bhopal, legally.
"I went to meet Binny's parents in May 2015. I thought that they might have left him because they were poor. But I was shocked to see how rich and educated they were. I requested them to take Binny back home. But they refused and blatantly said they were ashamed of him and for them Binny was dead," says Aditya.
In the meantime, Aditya had also managed to garner the support of local media agencies. He communicated to CARA that Missionaries of Charity had around 40 disabled kids. It was found out on investigation that all these kids were kept illegally at the agency and were soon to be sent for foreign adoptions.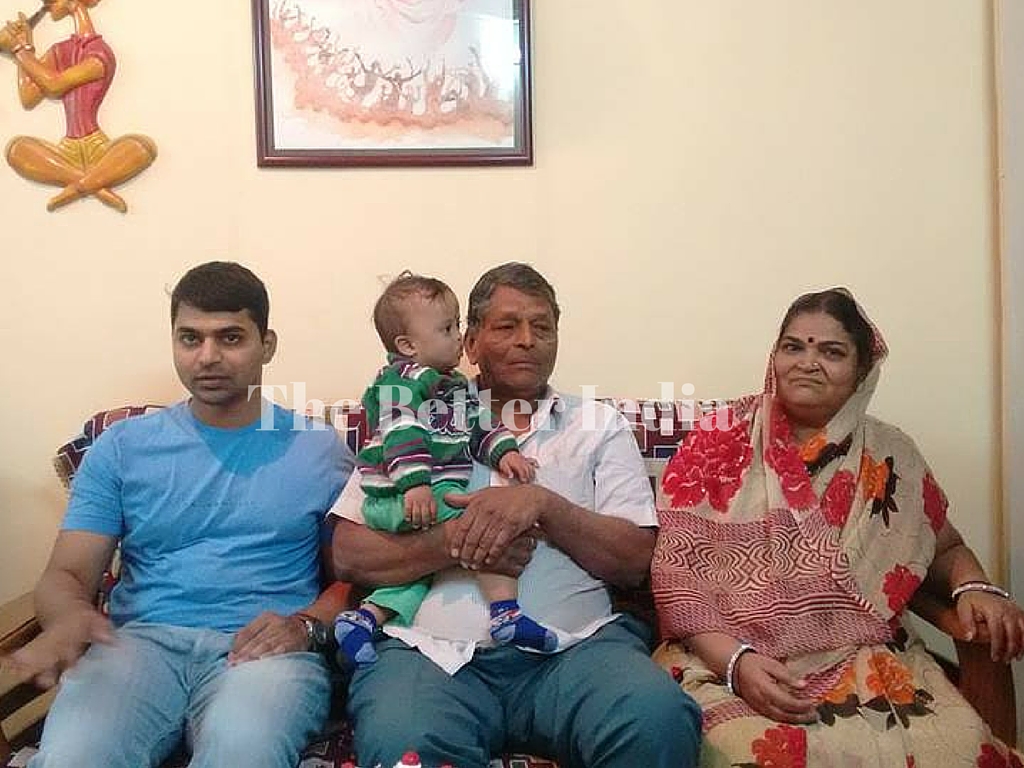 After all the legal procedures, Binny was sent to Matruchaya, Bhopal, on June 3, 2015. Now Binny was legally free for adoption, but Aditya was still not eligible to adopt him.
Luckily for Aditya, the new adoption guidelines were being discussed in Parliament to be implemented in the Juvenile Justice Act. Aditya wrote a letter to the honourable Speaker of Lok Sabha, Mrs. Sumitra Mahajan, requesting her to pass the Bill, which had a clause in which the age limit of the Prospective Adoptive Parent (PAP) was lowered to 25.
The Bill had been passed in the Lok Sabha on May 9, 2015, but was still pending in the Rajya Sabha. It was finally passed and the new guidelines implemented on August 1, 2015.
On August 27, Maneka Gandhi went to meet Binny at Matruchaya and instructed CARA to give the child to Aditya. Within 15 days Aditya completed all the formalities, including registration to home study.
"When I was called for the final meeting by the agency, I thought they would be asking me questions on how I was going to take care of Binny. But, instead, they started to try and convince me and my parents to step back. They started discouraging me by saying that no girl would marry me if I adopted such a child," says Aditya
According to the new guidelines, a special child should be given to the PAP within a month of registration. However, Aditya kept waiting untill December. He was again told that the home study report was done at Indore and now his Pune house had to go through this process. When the Pune home study was also successful, he was asked to come for a meeting along with his life partner.
Tired of such unnecessary hurdles being created by the agency, Aditya again sought the help of Mrs. Gandhi, CARA and the Collector of Indore.
Finally, the New Year began with never ending joy. On January 1, 2016, Aditya became the youngest single adoptive parent in India by bringing Binny home. He named him Avnish.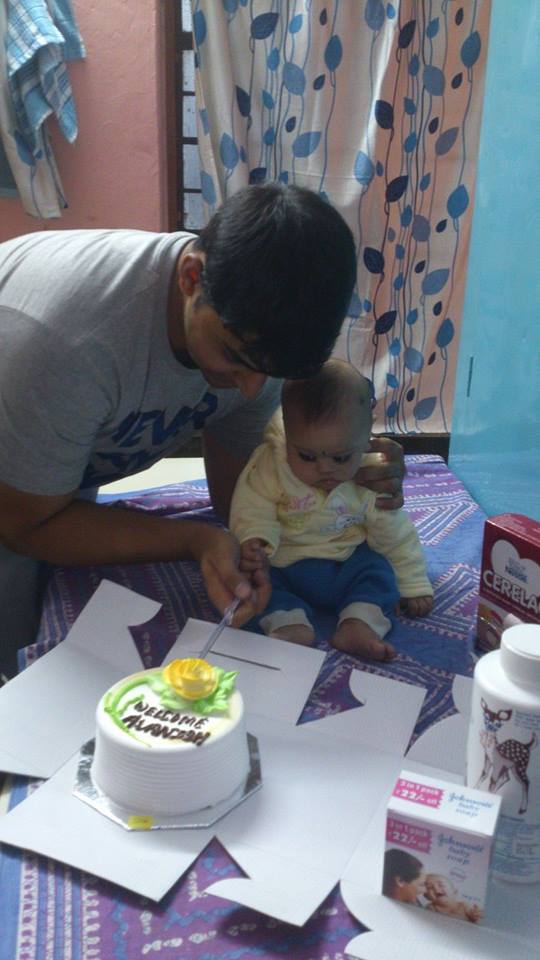 "Avnish is one of the names of Lord Ganesha. I always prayed to Bappa for Avnish and he helped me," says Avnish's proud father, Aditya.
Aditya's parents were reluctant to support him initially when he decided to adopt Avnish, but when they saw his love towards this child they joined him wholeheartedly in his efforts to bring the baby home. In fact they have now shifted to Pune to stay with Aditya and Avnish.
"It's a proud moment for us. We are grateful to God for giving us a son like Aditya and now a grandson like Avnish," say Aditya's parents.
Aditya also wishes to express his thanks to Mrs. Gandhi and CARA for their guidance and support through his entire journey.
Like this story? Or have something to share? Write to us: contact@thebetterindia.com, or connect with us on Facebook and Twitter (@thebetterindia).
We bring stories straight from the heart of India, to inspire millions and create a wave of impact. Our positive movement is growing bigger everyday, and we would love for you to join it.
Please contribute whatever you can, every little penny helps our team in bringing you more stories that support dreams and spread hope.