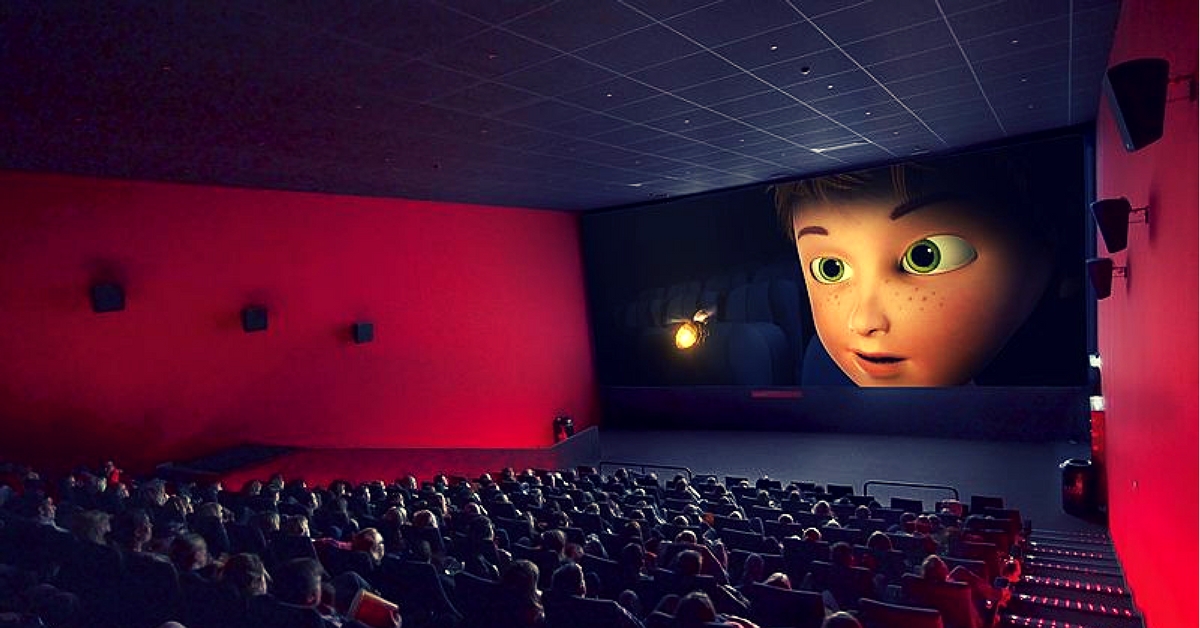 As summer gets hotter and afternoons get duller, here are 10 beautiful foreign films that can brighten up your children's summer holidays!
For children, cinema can open up doors to wonderful new worlds that are imaginative, inspiring as well as educating. Across the world, master filmmakers like Majid Majidi and Hayao Miyazaki have created masterpieces suited to children's sensibilities and choices that entertain, enlighten as well as educate in subtle ways.
One of the characteristics of good cinema is the redundancy of the spoken dialogue.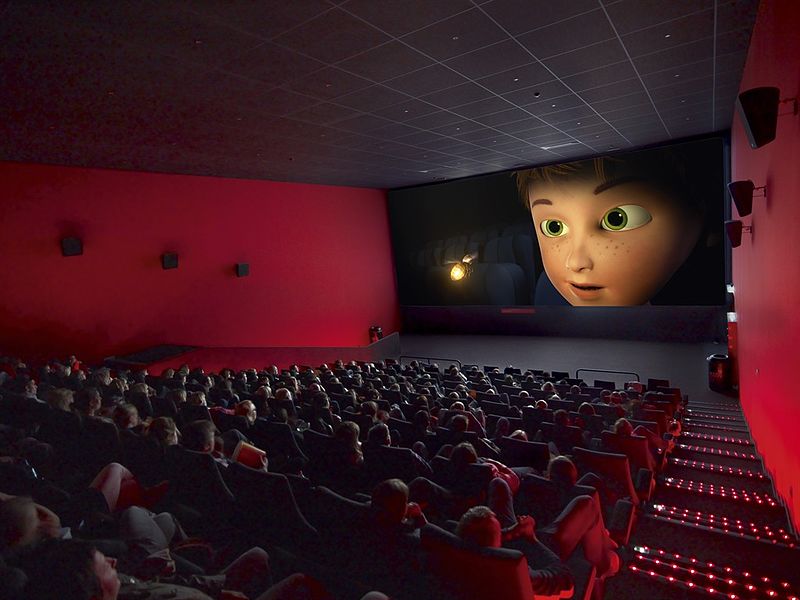 Photo source: by Daniel Belem Pereira, via Wikimedia Commons
Cinema that says it all with just its visuals shows the mastery of the filmmaker over the medium and therefore, such cinema transcends the boundaries of language.
To make the cooped up afternoons in these summer holidays enjoyable, here are 10 brilliant foreign films to watch with your children!
1. Children of Heaven, Dir. Majid Majidi (1997)
Majid Majidi is one of Iran's most renowned auteurs. Majidi's exquisite third film Children of Heaven (Bacheha-ye-Aseman) only highlighted the command of this filmmaker over his medium.
Iranian cinema is famous for its lifelike, unflinchingly real narratives and this film is no exception to that. The narrative of this film is centred on two siblings and their quest to find a lost pair of sneakers and keep the loss a secret from their destitute family.
The biggest point of connect for this film is in the way it artfully shows us the events through the children's ingenuous eyes. Going beyond the linear storyline, the film also becomes a wonderful window, showing life in Teheran in everyday detail.
---
Also read: Exotic Venues & Unique Themes: These 7 Film Festivals Celebrate Cinema with a Difference!
---
2. The Little Prince, Dir. Mark Osborne (2015)
French aviator and writer Antoine de Saint-Exupéry's extraordinary book Le Petit Prince or The Little Prince has been translated into more than 250 languages and has reportedly sold over 140 million copies worldwide.
Mark Osborne, the director of children's beloved film Kung Fu Panda, has attempted to adapt the book, though taking some liberties, in this 2015 animated homonym. Taking the themes from the source novella, he has expanded on them to create an awesome big-hearted tale of adventure, friendship, and imagination.
Osborne has incorporated a new protagonist, The Little Girl, a smart intelligent heroine who meets her neighbour, the old aviator and through him, witnesses the little prince's world.
3. The Song of Sparrows, Dir. Majid Majidi (2008)
Another irresistible addition to this list is The Song of Sparrows– a gem of a film from Majid Majidi. Majidi is known for his simple and realistic portrayal of real life scenarios in a way that goes straight to your heart.
While The Song of Sparrows captures the life of a group of children from a small village, it also makes a subtle, yet poignant comment on the capitalistic and money-grabbing society.
The film's cinematography is thought-provoking and awe-inspiring. Cinematographer Turaj Mansuri has painted a beautiful picture of the Iranian countryside that is bright and colourful, while also highlighting its contrast with the rather dull and monotonous city life of Tehran.
Majidi's films are like onions, wrapped in various layers, arranged deceptively behind one another, centring a larger humanitarian theme at their core.
4. Hugo, Martin Scorsese (2011)
Hugo is a must-watch for every film enthusiast. Although very much unlike Scorsese's previous works, Hugo lives up to the master's name without any doubt.
With brilliant performances by Ben Kingsley as the legendary filmmaker George Melies and child actor Asa Butterfield as film's protagonist Hugo, the film tells the story of cinema.
The film is based on the marvellous bookThe Invention of Hugo Cabret by Brian Selznick, the movie is a delightful fable. The film gives us a peek into the early years of cinema and paints a visual history, portraying the machinery invented to capture images on strips of film and project them on screens.
---
Also read: 8 Un-Bollywood Hindi Films in 2017 That Will Make You Appreciate Cinema Again!
---
5. To Sir, with Love, James Clavell (1967)
A renowned Hollywood film, To Sir with Love is one of the best teacher-student tales that films have captured. The film showcases the face-off between an out-of-work engineer who takes up the job of a teacher and a class of rowdy, undisciplined working-class punks. Made in the 1960's, it reflected the problems and fears of teens wonderfully and feels relevant even in today's world.
Sidney Poitier's Mark Thackeray is one of the most memorable teachers Hollywood has ever seen and also arguably his finest performance. His teacher challenges his rowdy students to rise above their narrow mentality and motivates them to become better human beings.
6. Hachi: A Dog's Tale, Dir. Lasse Hallström (2009)
Have you ever heard of Hachiko, the dog? He is a national hero in Japan!
The true story of an extremely loyal dog has been recounted many times & Hachiko even has his own memorial near a Tokyo train station. Lasse Hallstrom's Hachi: A Dog's Tale brought the real story of Hachiko to the American audience.
Adapted from a Japanese film made 20 years ago, which tells the well-known story from the 1930s of a loyal dog that visited the train station every day to wait for his master for 10 years after the man had died. Lasse changed the setting to Rhode Island while retaining the basic idea of the unbreakable bond between a dog and his owner, a music professor played by Richard Gere.
7. The Kid, Dir. Charlie Chaplin (1921)
Though released long back in 1921, Chaplin's first feature-length film written, directed, produced by, and starring him, The Kid is still as relevant as it had been back then.The film tells the story of Chaplin's famous "tramp" looking after an abandoned child.
Considered one of the greatest films in cinema history, The Kid was among the first films to combine elements of comedy and drama. The heartwarming and hilarious chemistry between the tramp and the kid is brilliantly etched out shot by shot by Chaplin.
As the preface states after the titles of the film begin, the film is truly "a picture with a smile–and perhaps, a tear."
---
Also read: Here Are 14 Brilliant Cinematic Masterpieces from Around the Globe!
---
8. Spirited Away, Dir. Hayao Miyazaki (2001)
The beguiling world of Japanese filmmaker Hayao Miyazaki is an unmissable experience.Spirited Away is a coming-of-age film that tells a familiar story of a girl's journey through a fantasy world that forces her to grow up before she can return to normal life, yet it is told in a profoundly strange way. The world created by Miyazaki is compelling and beautiful.
The film introduces to us an ordinary 10-year-oldChihiro, disgruntled that her parents are moving with her to a new town. On the way, the family takes a detour into what seems like an abandoned theme park. There, Chihiro comes across a situation that leaves her with the only escape of moving deeper into a dream world to free her parents. To enter the magical world of Japanese animation films, Spirited Away might just be the film to begin with!
9. My Life as A Dog, Lasse Hallström (1985)
Written and directed by Lasse Hallström, the film is adapted from Reidar Jonsson's autobiographical novel of the same name. It tells the story of a 12-year-old boy Ingemar who is able to accidentally set alight a city rubbish dump and drive his terminally ill mother almost to insanity. A big change appears in Ingemar's life when he is sent to live with his uncle in Sweden after his mother's condition worsens.
The film uses the metaphor of Laika, the Russian dog sent to orbit the earth in Sputnik 2 in 1957, and how much Ingemar relates to her, owing to the fact that they both experience a similar kind of loneliness.
The film portrays the quirky community in Smaland, where his uncle lives, in a wonderful way. Told from young Ingemar's perspective, the film is an affecting and authentic portrayal of a young boy who is attempting to understand the adult world. It's a world where the smallest, as well as the largest, events are presented as equally important. It's recommended to watch this film under parental guidance.
10. The White Balloon, Dir. Jafar Panahi (1995)
Another classic from Iran, one of the gems from the Iranian New Wave is Jafar Panahi's masterpiece The White Balloon.
The film's protagonist is a stern and adorable 7-year-old girl Razieh who is pouting an hour and a half before theNew Year celebrations about not having the right goldfish for the occasion. She convinces her mother and sets off to buy a big fat goldfish with glittering fins, but ends up losing the money on her way. She then calls upon several strangers to help her retrieve the money from beneath an iron grate.
Within such a short span of time and such simple a story, what Panahi weaves with his craft is sheer brilliance. He creates a tiny, yet improbably charming film that you fall in love with!
---
Also read: Taking a Look at 6 Incredibly Inspiring Teachers in Hindi Cinema
---
Like this story? Or have something to share? Write to us: contact@thebetterindia.com, or connect with us on Facebook and Twitter.
NEW: Click here to get positive news on WhatsApp!
Tell Us More
We bring stories straight from the heart of India, to inspire millions and create a wave of impact. Our positive movement is growing bigger everyday, and we would love for you to join it.
Please contribute whatever you can, every little penny helps our team in bringing you more stories that support dreams and spread hope.