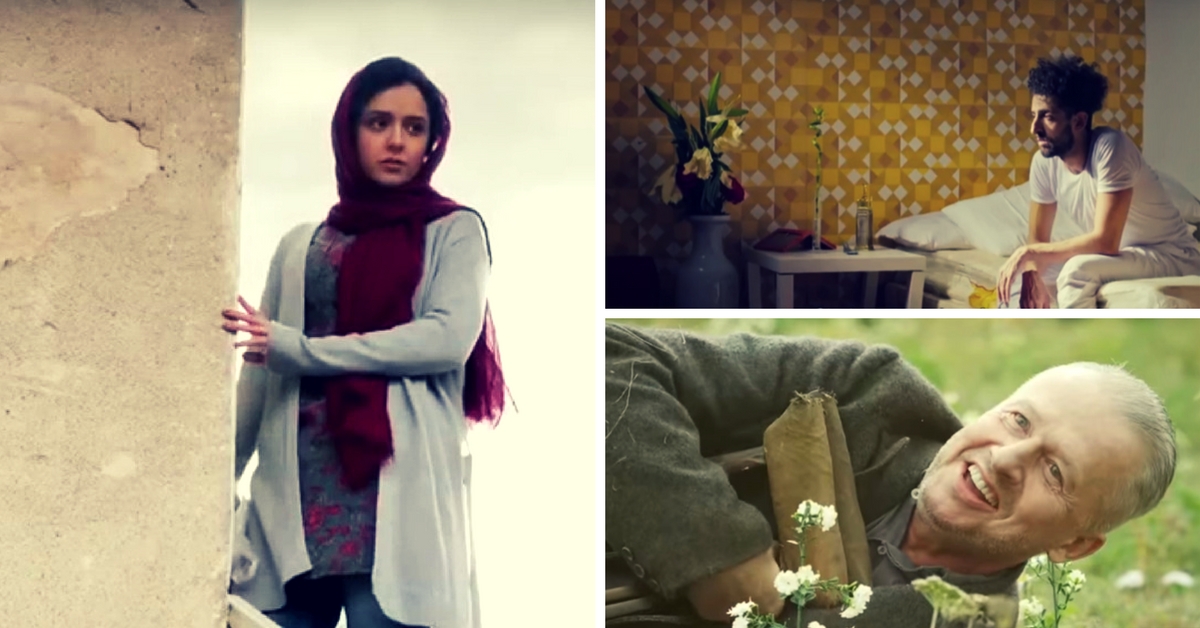 As the 47th International Film Festival of India (IFFI) gets ready to lift the curtain on a diverse range of 194 films from 88 countries across the world, here is a list of 13 don't-miss masterpieces you simply must make time for!
As the 47th International Film Festival of India (IFFI) gets ready to lift the curtain on a diverse range of 194 films from 88 countries across the world, here is a list of 14 don't-miss masterpieces you simply must make time for!

An eight-day long line-up of 194 films from 88 countries across the world, over 5000 delegate registrations, 12 Cannes winning films, 4 world premieres, 7 international premieres, official Oscar Foreign Language Film submissions from 21 countries, a rich as ever Indian panorama section that includes features and non-features, and master classes by experts like Robert Yeoman (cinematographer of The Grand Budapest Hotel) – the excitement among cinema aficionados is palpable!
However, the sheer scale and grandeur of a festival like IFFI can be a little overwhelming. Much as one may like to, it is impossible to catch all the screenings on offer. So we, at The Better India, have compiled a list of 14 masterpieces of world cinema for you to select from:
1. Afterimage (Poland)
There could not be a better film than Polish auteur Andrzej Wajda's final film based on the life of avant-garde painter Wladyslaw Strzeminski to open IFFI.
Though the film has received mixed reviews from across the festival circuit, nevertheless unfavourable reviews in the case of filmmakers like Wajda only stem from the immense expectations from a maestro of his stature.
The trailer of the film provides a glimpse of the tremendous power of Wajda's visuals. In a mesmerizingly symbolic shot, Strzeminski is seen in his apartment, about to begin painting the blank canvas in front of him, when suddenly his canvas is flooded with red light reflected from the huge communist banner being put up outside his window. Set in the dark days of Soviet communist rule, the film is much more than a biography of a painter.
2. Ma' Rosa (The Philippines)
Jaclyn Jose received the Best Actress award for this Brillante Mendoza directorial at the prestigious Cannes International Film Festival.
Featured in the Masterstrokes category at IFFI, Ma' Rosa is also The Philippines' official entry in the Best Foreign Language Film category for the Academy Awards 2017 (the Oscars). Director Mendoza has made award winning films like Summer Heat and Thy Womb previously.
The film tells the story of a couple who own a small shop and supplement their meagre income by selling stepped-on meth. It shows what happens after the corrupt local police take them in, an incident that sends their children spiralling into debt, destitution and criminal activity to arrange for the bail money.
The Wrap's review of the film sums up its neorealist look: "In other words, in Ma' Rosa, the ugliness is supposed to build."
3. Barakah Meets Barakah (Saudi Arabia)
The Mahmoud Sabbagh directorial, being touted as the first romantic comedy from Saudi Arabia, won the Prize of the Ecumenical Jury at the Berlinale this year.
Barakah, a laid-back 20-something Jeddah municipal law enforcement officer from a humble background, meets Bibi, a rebellious beauty and Instagram star from a wealthy family. As the two start knowing each other better and fall in love, the comical situations that follow also provide an insight into a system where traditions and laws clash with modern principles.
The Guardian says the film "is fascinating as ethnography."
4. The Age of Shadows (South Korea)
South Korea's official entry for the 2017 Oscars will bring down the curtain on IFFI.
Director Kim-Jee Woon's epic, set in the 1930s, is said to be loosely based on 'an explosive footnote' in the history of Japanese-Korean relations. The thriller's IndieWire review lauds it for its labyrinthine story emerging from a single incident and describes it as "a magical beanstalk."
Kim Jee-woon is one of the most celebrated contemporary filmmakers from South Korea. He has made different genres of films, which include critically as well as commercially acclaimed I Saw the Devil, A Tale of Two Sisters and The Good, The Bad, The Weird. Known for his exquisite stylization, he is indeed a filmmaker to watch out for.
Produced by Warner Bros., The Age of Shadows is the studio's first Korean-language film.
IFFI has chosen South Korea as the country of focus this year, bringing several gems from the country to Indian audiences.
---
---
5. I, Daniel Blake (UK)
The film has won the veteran British director Ken Loach his second Palme d'Or, the top award at the prestigious Cannes International Film Festival.
Palme d'Or is the most coveted award in the international film circuit; the winner of this prize always gets a lot of attention. Loach is known for his staggeringly authentic cinema as well as his unbending socialist ideals. He won his previous Palme d'Or in 2006, for the film The Wind That Shakes the Barley.
I, Daniel Blake revolves around the life of a middle-aged carpenter named Daniel Blake from Newcastle, fighting to hold on to his welfare benefits even as his heart condition prevents him from working.
Variety calls it a film that will resonate across national borders, not just because it has a universal story, but because "it captures a world — our world — in which the opportunity to thrive, or even just survive, is shrinking by the minute."
6. Graduation (Romania)
The Romanian film by Cristian Mungiu won the Best Director Award at Cannes International Film Festival and will be screened in the Masterstrokes Category at IFFI this year.
Starring Romanian stage and screen actor Adrian Titieni as surgeon Dr Romeo Aldea, Graduation deals with the complex and difficult relationship he has with his 18-year-old daughter, Eliza, played by Maria Dragus.
The Guardian describes it as "an intricate, deeply intelligent film, and a bleak picture of a state of national depression in Romania, where the 90s generation hoped they would have a chance to start again."
Mungiu's acclaimed film 4 Months, 3 Weeks and 2 Days, which won the Palme d'Or and the FIPRESCI Award at Cannes in 2007, was the opening film at IFFI that year.
7. The Salesman (Iran)
Asghar Farhadi is an exceptional Iranian filmmaker and his latest film The Salesman has already created a buzz by winning the Best Actor and Best Screenplay awards at Cannes.
Farhadi, who won the Academy Award for Best Foreign Language Film for his stunning drama A Separation, is back with his next film and it has garnered positive reviews on the festival circuit already. The film tells the story of a couple whose lives turn upside down when they move into a new apartment and unforeseen circumstances start taxing their otherwise harmonious relationship.
Shahab Hosseini, who plays the male lead, won the award for Best Actor and Farhadi himself took the honour for Best Screenplay at Cannes. The film is Iran's official entry at the 2017 Oscars.
According to Variety, while watching the film, "we are caught up in something that can only be called suspense, and it's galvanizing, but the suspense hinges purely on what's going on in the characters' hearts and minds."
8. The Stopover (France)
The French film The Stopover is this year's winner of the Best Screenplay award winner in UN Certain Regard category at Cannes.
Directed by sisters Delphine and Muriel Coulin, the film revolves around two servicewomen, Aurore and Marine, who have been close friends ever since their school days, growing up together in a military town. The duo and their unit is sent on a three-day course of physical and psychological therapy in Cyprus after completing a gruelling tour of duty in Afghanistan. Here, their recent Afghan experience is put under scrutiny and review with the aid of virtual reality.
UN Certain Regard is a reputed section at Cannes, where Indian films like Masaan, Titli and Chauthi Koot have also been featured.
9. Wolf and Sheep (Afghanistan)
The debut feature of young filmmaker Shahrbanoo Sadat has won the Art Cinema Prize at Cannes.
Afghanistan has made a mark with its coming of age cinema in recent years, with films like Osama, Mina Walking and Buzkashi Boy.
That Wolf and Sheep is directed by 26-year-old Sadat, who is Afghanistan's first-ever feature helmer, ought to be reason enough to watch this film.
Wolf and Sheep, directed by 26-year-old Sadat, is a slice-of-life drama that portrays Afghan society through shepherd children's eyes. A community in a small village in rural Afghanistan has its own beliefs, traditions and stories. It believes in the existence of a certain Kashmir Wolf, who walks on two legs and is the enemy of the rich and the cruel.
"It mixes naturalistic, ethnographic images with an appealing thread of folkloric magical realism," says the Variety review.
10. Take Me Home (Iran)
Iranian maestro Abbas Kiarostami's final film is set to be screened in an entire section dedicated to him as a tribute at IFFI this year.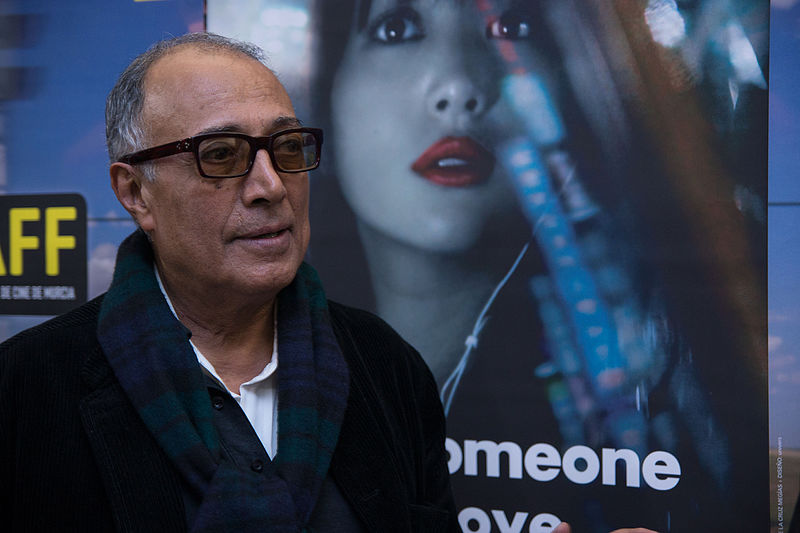 Abbas Kiarostami. Source: By Pedro J Pacheco, via Wikimedia Commons
One of the most celebrated Iranian filmmakers, Abbas Kiarostami, took his camera to southern Italy and created a beautiful and playful video of alleys and stairs in his final work – the black and white short film Take Me Home.
A detour from his usual style of character-driven films, Take Me Home is a purely landscape-based affair. As a tribute to the maestro, seven Kiarostami films are to be showcased at IFFI this year, including his most notable works like Taste of Cherry, Like Someone in Love and Ten.
---
---
11. Tamara (Venezuela)
This Venezuelan masterpiece by Elia K Schneider portrays the real life story of Venezuela's first transgender politician Tamara Adrian.
This Venezuelan masterpiece by Elia K Schneider is one of the most interesting films to hit the festival circuit this year. The film portrays Tamara Adrian's personal as well as political struggle through the years. Schneider, who has previously directed acclaimed films like Huelepega and Punto y Raya, chooses to focus on the complexity of identity in this film.
12. Sand Storm (Israel)
Winner of the Grand Jury prize in the World Cinema Dramatic section at the 2016 Sundance Film Festival, Sand Storm is Israel's official entry to the 2017 Oscars.
Elite Zexer's debut feature is set in a Bedouin village in Israel and revolves around the lives of two women: Jalila, a 42-year-old woman, whose husband has just married another younger woman, and Layla, her 18-year-old daughter, whose secret, strictly forbidden love affair has just been revealed. The film captures the strenuously complex relationship between love and the practicalities of real life.
The film's Variety review praises it as "an emotionally intelligent first feature that offers a sympathetic but clear-eyed look at the tangled skein of inequalities that entrap women (and the men they love and resent) in a Bedouin village stranded between modernization and anachronistic patriarchy."
13. Fire at Sea (Italy)
Gianfranco Rosi's documentary capturing life on the Italian island of Lampedusa, a frontline in the European migrant crisis, won the Golden Bear at the Berlin International Film Festival 2016.
Situated 150 miles south of Sicily, the island of Lampedusa has been in the news for being the first port of call for hundreds of thousands of African and Middle Eastern refugees, who sail across the seas in the hope of a new life in Europe.
Choosing 12-year-old Samuele as his point of focus, Rosi explores the land as the film slowly builds a breathtaking portrait of the people and events that surround them. Rosi's 2013 film Sacro GRA had won the Golden Lion at the 70th Venice International Film Festival.
14. Paradise (Russia)
A filmmaker with a voice and Russian auteur Andrei Tarkovsky's long-time collaborator Andrei Konchalovsky is back with a holocaust drama that won him the Silver Lion for Best Director at the Venice International Film Festival.
In Paradise, three individuals recount their fateful decisions: Olga, a beautiful member of the French resistance; Jules, a corrupt French police collaborator; and Helmut, a naïve but high-ranking German officer. Through their recital, the viewer is transported to the final days of World War II, when their destinies had crossed paths.
The film's Variety review says, "Paradise looks emphatically back rather than forward, but its perspective is an unusual one, alternating even-handedly between the raddled, subjective accounts of Nazi oppressor and victim, until they meet ambiguously somewhere in the middle."
---
---
Like this story? Or have something to share? Write to us: contact@thebetterindia.com, or connect with us on Facebook and Twitter.
NEW: Click here to get positive news on WhatsApp!
We bring stories straight from the heart of India, to inspire millions and create a wave of impact. Our positive movement is growing bigger everyday, and we would love for you to join it.
Please contribute whatever you can, every little penny helps our team in bringing you more stories that support dreams and spread hope.