Apart from donning many hats in his successful career, Kishore Kumar lived an enigmatic life. Here are some fascinating story snippets from the eventful life of the legendary actor-singer.
There are singers and then there is Kishore Kumar. An unschooled singer who had no classical training, Kishore Da was truly a master of all trades — be it his beautiful voice that could make any song come alive, his quirky antics while recording those songs, or his charismatic onscreen presence that gave him the epithet of an actor who excelled at comedy. Though he is best known as one of Indian cinema's greatest playback singers, the multi-faceted Kishore Kumar was also a lyricist, composer, producer, director, screenplay writer and scriptwriter.
Apart from donning many hats in his successful career, Kishore Kumar lived an enigmatic life. His four marriages, eccentric behaviour and histrionics behind the scenes bear testimony to this.
Here are some fascinating story snippets from the eventful life of the legendary actor-singer.
1. As a child, Kishore Kumar's voice was very shrill.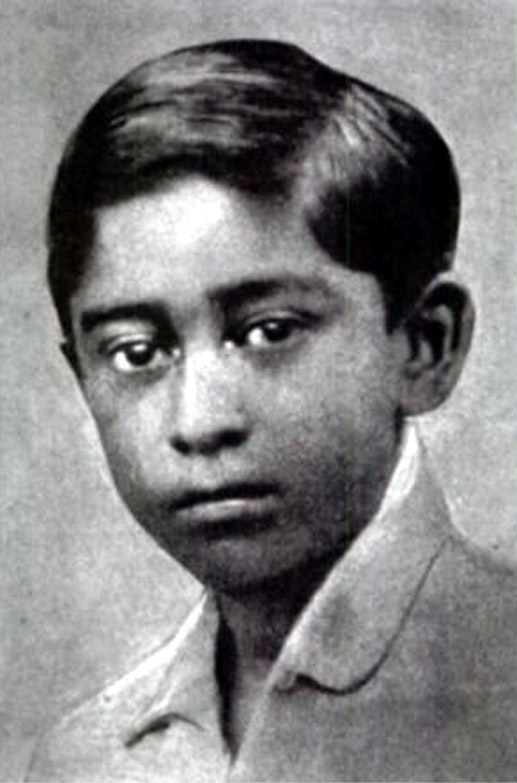 His family would invariably laugh, or cover their ears if he ever tried to sing. One of his biggest problems was that his voice would break into a coarse, grating noise, whenever he tried to modulate it. Kishore's family would often joke that his voice sounded like a rasp of a bamboo being split in two! Later, his voice would transform into the mellifluous strain that continues to enthrall us all till date.
2. Once, when little Kishore was studying in 5th standard, he did not know the answer to a single question in his maths exam. So instead, he filled his answer sheet with jokes, little poems, doodles and smiley faces for his teacher!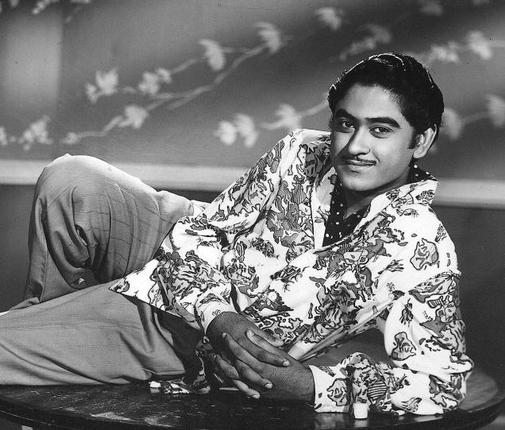 3. The popular song Paanch Rupaiya Barah Anna is based on a true event in his life.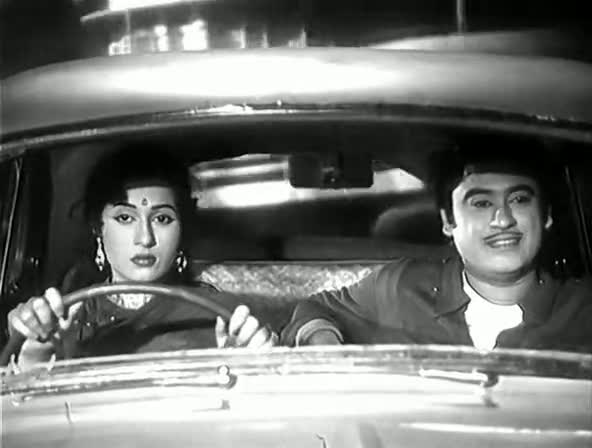 Born on August 4, 1929 in Khandwa district of Madhya Pradesh as Abhas Kumar Ganguly, Kishore went to the Christian College in Indore after his matriculation. His college continues to remember the exploits of the actor-singer who was a prankster at heart. Few know that Kishore Da still owes five rupees and 12 paise (he immortalised this fact in that famous song Paanch Rupaiya Barah Anna from the 1958 film, Chalti Ka Naam Gaadi) to his college canteen.
4. During his college days, Kishore would often use his bench in the classroom as a tabla.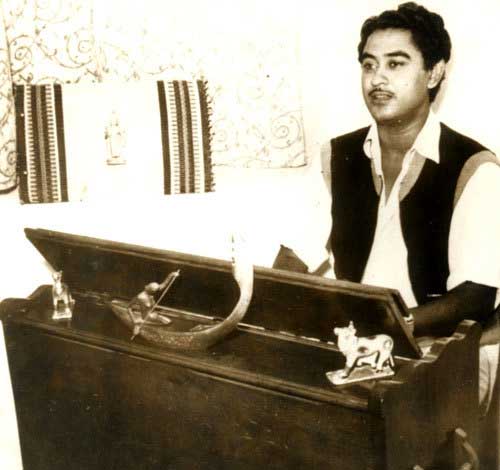 This displeased his civics teacher who angrily told Kishore to stop wasting time with antics like these. Kishore answered with a smile and told the teacher that music was how he intended to earn his living.
5. In college, young Kishore Kumar was obsessive about his long black overcoat.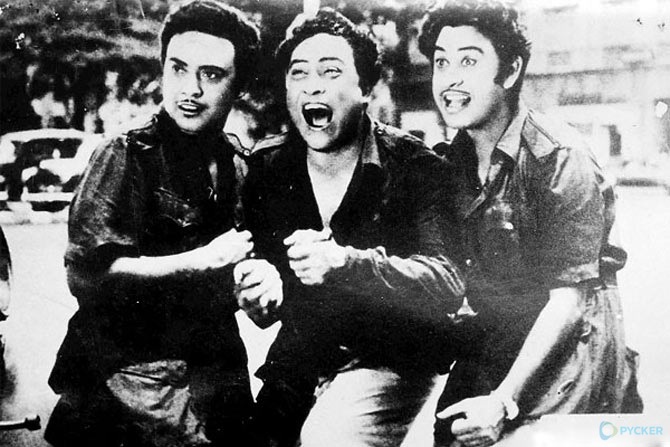 He was known for his trademark outfit: the black overcoat, white pajamas, muffler and leather sandals. He would never take off the coat, as he was very insecure about his scrawny physique.
6. Not many people know that Kishore Kumar was stage shy and that he would run away whenever he was invited to sing in any music concert
During a fund raising stage show by the Playback Singer Association, it was made mandatory for every singer to be present. Aware of Kishore's stage phobia, the Association gave Talat Mehmood the responsibility of bring him to the show anyhow. However, when Talat Mehmood went to pick Kishore Da at his residence, he realised that the singer had locked the door and run away! It was actor Sunil Dutt who helped him get over this phobia before an event in 1970.
7. He was probably one of the most eccentric actors of all time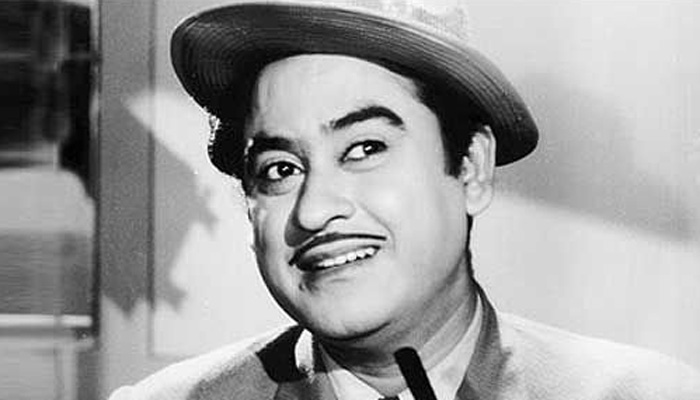 Kishore Kumar was famous for his eccentricities. He once put up a signboard saying 'Beware of Kishore' on the door of his Warden Road flat. Another time, he reportedly kept shaving off parts of his moustache and hair till he was paid his entire fee by the producer. At the doorstep of his home in Madhya Pradesh, he once put a board saying 'Mental Hospital' instead of the family name plate!
8. His directors had better watch out, or else!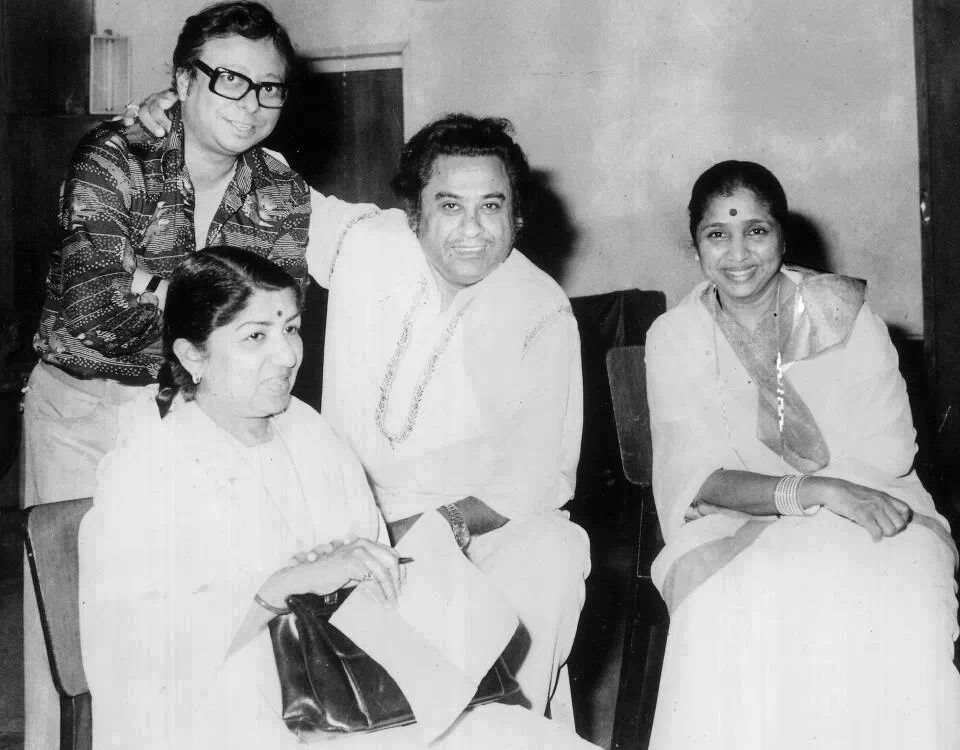 Once, when a director dragged Kishore Kumar to court for not following his instructions on the sets of a film, the singer decided to take him very seriously. While shooting a scene in which he was driving a car, Kishore Da kept driving till he reached Panvel because the director had forgotten to say 'cut'!
---
You May Like: From 1920s till Today – Meet the Women Who Created Movie Magic, behind the Scenes
---
9. Kishore Kumar was known to be very particular about his remuneration but very few are aware that he refused to take fees from acclaimed filmmaker Satyajit Ray for singing in his 1964 film, Charulata.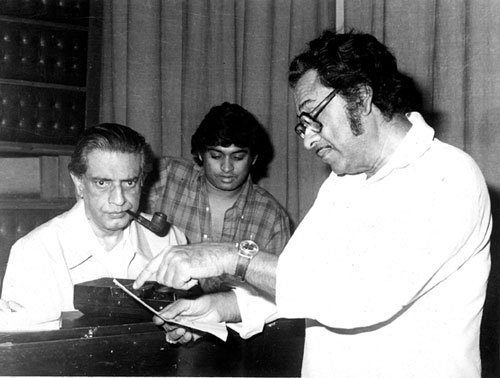 Kishore Da had immense respect for Ray and he knew that the filmmaker had a very limited budget for the film. After recording a song in Charulata, when Kishore Da was called on by Ray and asked how much he would charge for the song, he just touched Ray's feet and refused to accept any remuneration. When Ray ran into financial trouble during the making of the iconic Pather Panchali, and was even contemplating giving up the project, it was Kishore Kumar who helped him out with Rs 5000 that got the film back on track.
10. There were 3 people he respected enough to hang their portraits in his house and bow to them everyday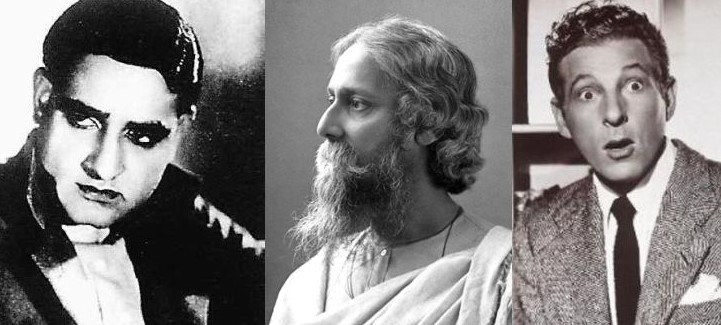 A devout fan of K.L.Saigal, Kishore Kumar deeply respected Rabindranath Tagore and was an ardent admirer of Hollywood actor-singer Danny Kaye. He hung the portraits of all these three personalities at his Gaurikunj residence and would bow respectfully before them everyday as a rule. Interestingly, the singer considered the trees in his garden his closest friends and even had names for them!
11. A "character" singer!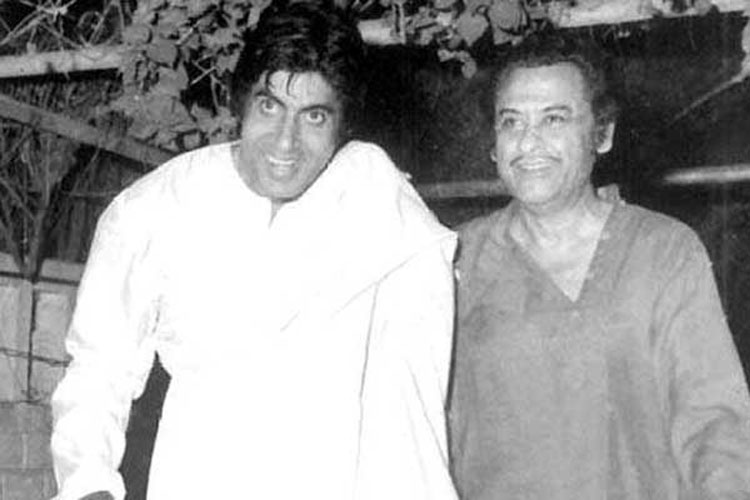 Amitabh Bachchan and Kishore Da formed a great actor-singer partnership in the 1970s. For the immortal number, 'Khaike Paan Banaraswala', Kishoreda actually chewed on a Benarasi paan and spat it on the floor to get the desired feel in his singing. He also sang many songs for Rajesh Khanna and became such a master at capturing the actor's mannerisms and way of speaking, that the latter once remarked,"We were two people with one voice."
12. Kishore Da's unique style of yodelling was inspired by Jimmie Rodgers and Tex Morton.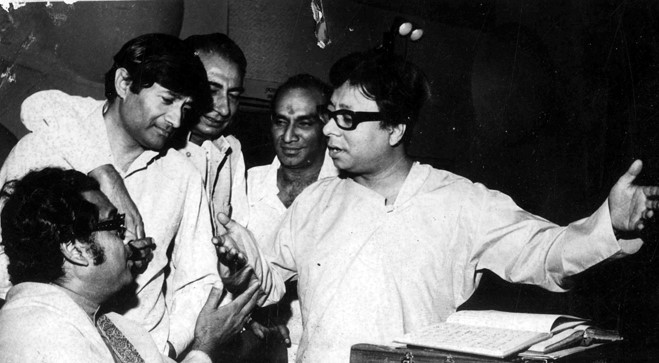 Yodelling is singing in a manner that the voice fluctuates rapidly between a normal and an exaggerated tone. He yodelled for a number of songs like 'Zindagi Ek Safar' from the film Andaz, 'Chala Jata Hoon Kisi Ki Dhun Mein' from the film Haathi Mere Saathi and many more. Despite the fact that he had no formal training in music Kishore Kumar was nominated 19 times for Filmfare and won 8 of them!
13. During his lifetime, Kishore Kumar was married to four women – Ruma Guha Thakurta, Madhubala, Yogeeta Bali and Leena Chandravarkar.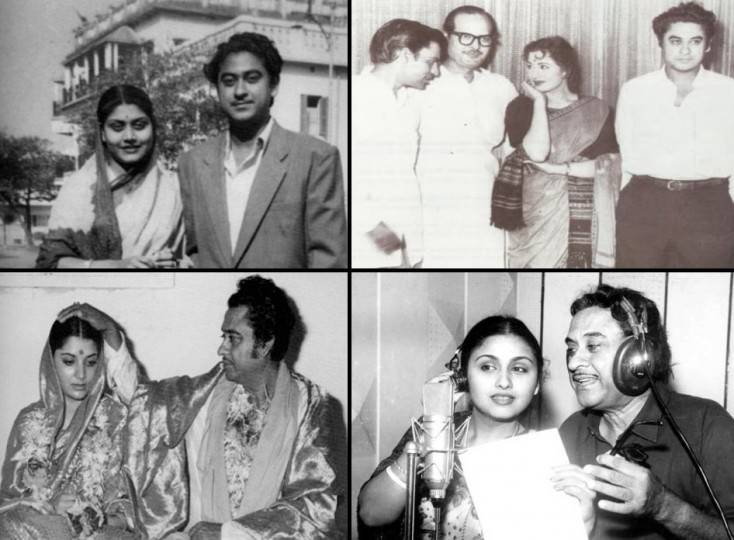 He used to call them 'bandariyas' as they all happened to stay at Bandra or had lived there before!
14. Kishore Kumar and Mehmood were the first picks for the Rajesh Khanna and Amitabh Bachchan starrer Anand.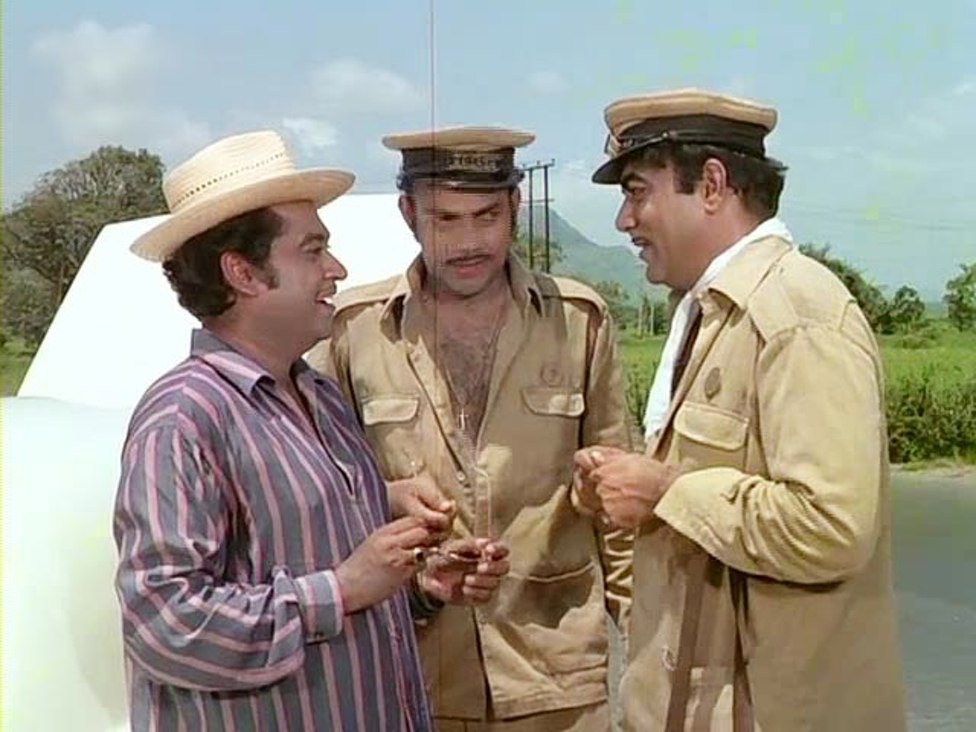 When filmmaker Hrishikesh Mukherjee visited Kishore at his bungalow, he was stopped by the watchman. The watchman had mistaken Mukherjee for another Bengali producer, who Kishore Da refused to let into his home. This was reportedly why Anand went to Rajesh Khanna.
---
Also Read: Thank You for the Laughter: Little Known Facts about the Life of Legendary Comedian Mehmood
---
15. Hrishikesh Mukherjee had based the plot of his movie, Abhimaan, on Kishore Kumar and his first wife, Ruma.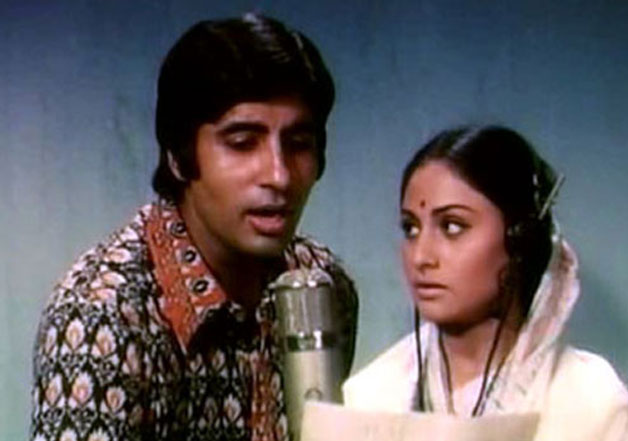 16. A man who stood up for his beliefs, even if it affected his career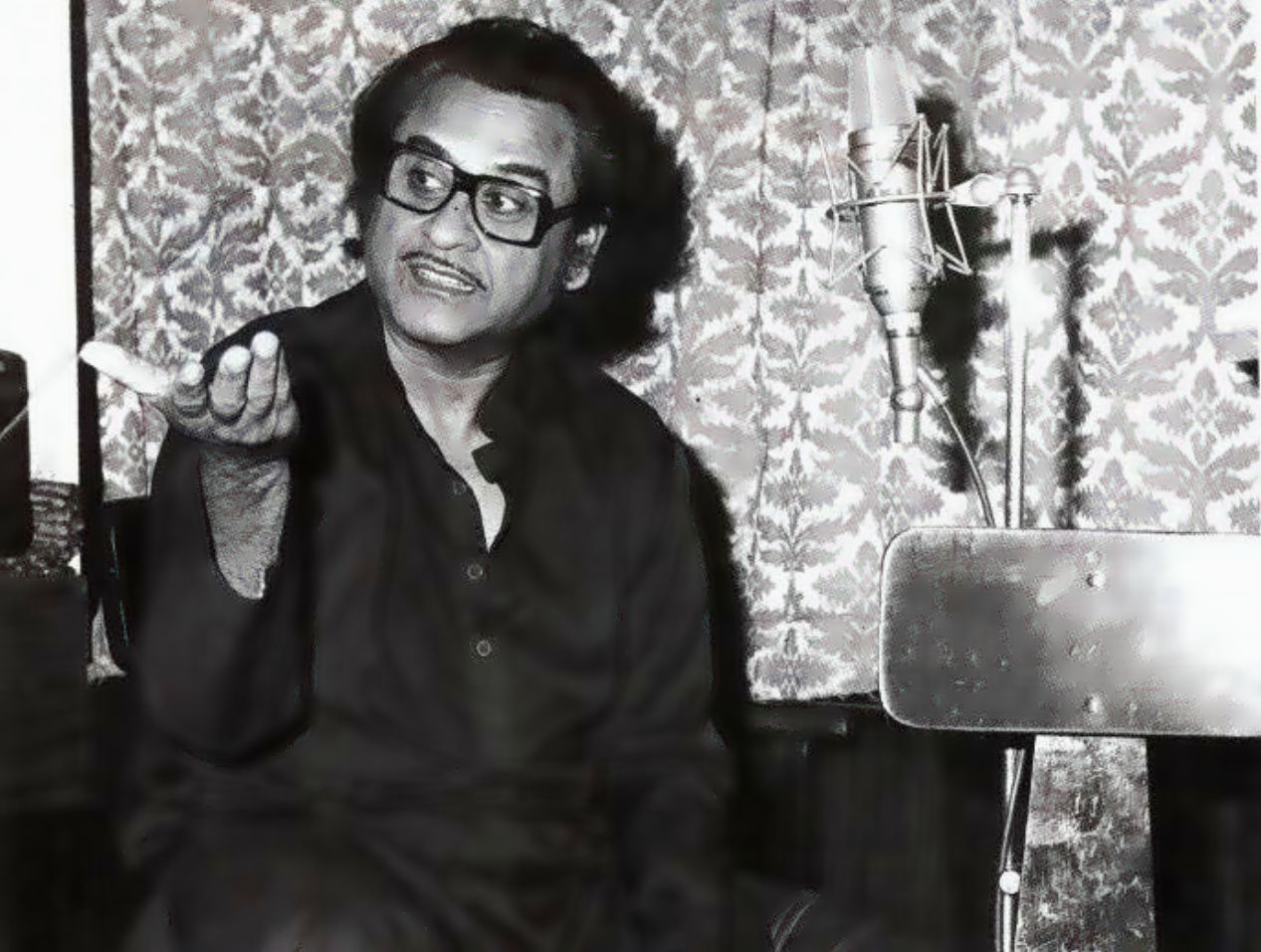 His denial to endorse then Prime Minister Indira Gandhi's 20-point programme led to his ban on Vividh Bharti and All India Radio during the Emergency period of 1975-1977.
17. He was very attached to his house in Khandwa in Madhya Pradesh, which was incidentally located on a street called Bombay Bazaar.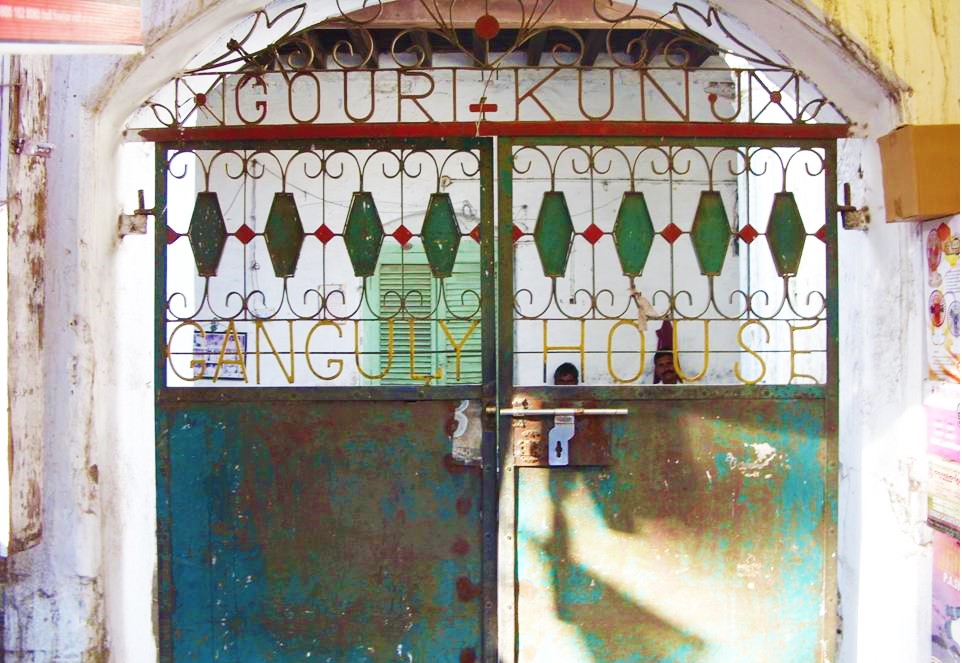 He visited this house whenever he had time and it was his last wish that his body be taken to Khandwa and cremated outside his old bungalow, a wish that was fulfilled.
A musical genius who made madness fashionable, Kishore Kumar left behind an unmatched legacy. Watch his short biography here.