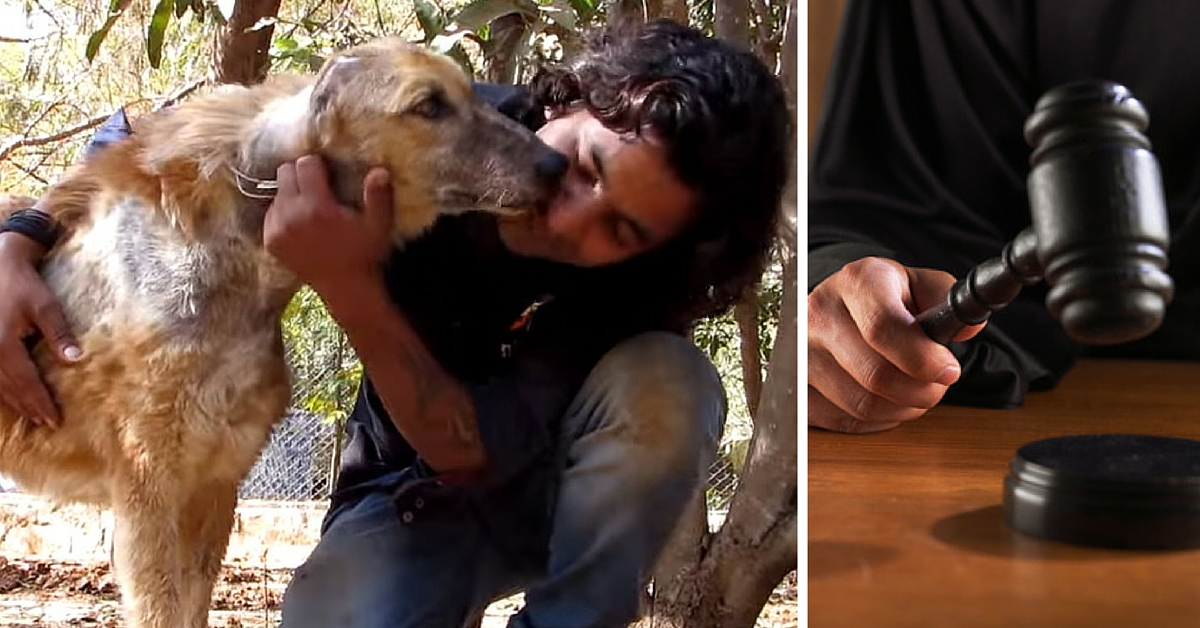 Humane Society International/India lists judgements passed by India's courts that strengthened animal law and mitigated animal abuse and suffering.
Humane Society International/India lists judgements passed by India's courts that strengthened animal law and mitigated animal abuse and suffering.
While some people seem to think they can treat animals any way they please, the law of the land has told us otherwise. Humane Society International/India brings you a list of orders passed by the country's courts of law. These orders either mitigated or put an end to the suffering of animals:
A film wishing to use an animal needs to obtain a No Objection Certificate from the Animal Welfare Board of India as pre-requisite for certification from the Central Board for Film Certification: Bombay High Court.
Photo Credit: HSI/Judy Keon
In 2006, the Bombay High Court passed an important ruling, wherein any film meant for public viewing, in which an animal is used and/or filmed, has to obtain a certificate from the Animal Welfare Board of India, stating that the provisions of the Performing Animals (Registration) Rules, 2001 have been duly met. This ruling safeguards animals from being exploited or ill-treated during the period of film making, which can extend across several hours. The ruling prevents animals from, among other abuses, being exposed to loud, strange sounds, beaten or kept without food and water.
As a consumer, a society cannot prohibit a resident from having pets and utilising his/her facilities for pets: Consumer Forum, Delhi
Photo Credit:HSI/Stephen Flint
The Consumer Court ruled in favour of a resident who complained that the co-op society in which he resided had passed a resolution preventing dogs from making use of the building's lifts. The society passed this resolution on the basis that the dog was not a consumer and his usage of the lift could result in the spread of diseases and hence could be disallowed from using the society's facilities. To this, the Court declared that the owner, being a member of the co-op housing society, was a consumer and hence, was well within his rights to bring his complaint to the Consumer Court. In addition, the dog bore a valid Kennel Club of India licence, was registered with the Municipal Corporation and had been issued a Health Certificate by the Bombay Veterinary College. This ruling reiterated that residents couldn't be prevented from having pets and those pets were not to be banned from using lifts.
Packaging of food, drugs and cosmetics to contain a red dot (non-vegetarian origin) or green dot (vegetarian origin) to indicate the origin of the product: Supreme Court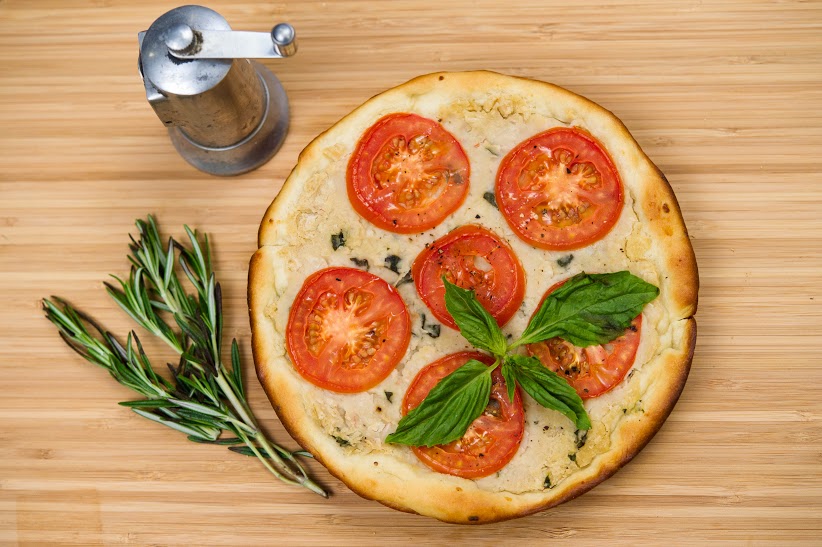 Photo Credit: HSI/ Meredith Lee
Taking cognizance of the freedom of expression as enshrined in Article 19(1) of the Constitution of India as well as Article 10(2) of the International Covenant on Civil and Political Rights, the Delhi High Court declared that the packaging of products including food, drugs (except those that are life-saving) and cosmetics must contain information regarding the items' vegetarian or non-vegetarian origins. Any article of food that contains whole or part of an animal, but not including milk or milk products as an ingredient, must be identified by a brown circle within a square outline. Likewise, all vegetarian food is to be identified by the presence of a green circle within a green square outline. The rationale behind this judgement was that a citizen's freedom of expression also extended to his/her food choices and hence, this ruling would enable citizens to make informed choices about the products they consume.
Custody of animals, in cases of cruelty, shall not be given to the accused but to the nearest gaushala or pinjrapole, until the conclusion of the trial: Supreme Court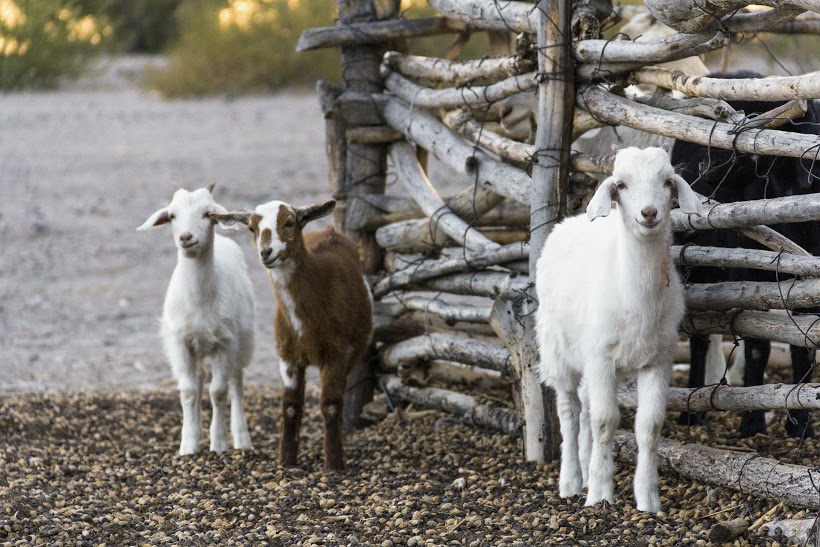 Photo Credit: HSI/Klaus Balzano
In the state of Uttar Pradesh, in a case where goats were found to be transported for slaughter in a cruel manner (they were tightly bound to each other, which was against the provisions of the Prevention of Cruelty to Animals Act, 1960), an FIR was filed against the owner. However, the UP High Court returned custody of the animals to the owner while the matter was under litigation. On appeal, the Hon'ble Supreme Court declared that the animals were supposed to be confiscated from the owner and housed in a gaushala, under the care of the state government who was given their charge for the duration of the case. With this ruling, the Court made it amply clear that once an animal was removed from a person's care on grounds of cruelty to his/her charge, the animal would not be returned until the case was resolved.
Strict implementation of prohibition of cattle smuggling across the border for Gadhimai animal sacrifice in Nepal. Additionally, several welfare recommendations shall be adopted: Supreme Court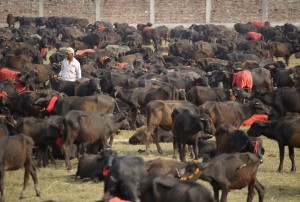 Photo Credit: HSI/Kuni Takahashi
In 2014, the Hon'be Supreme Court banned the illegal transport of cattle to Nepal for the Gadhimai festival, which played an important role in bringing down the number of animals sacrificed that year. Prior to this, the Sahastra Seema Bal worked with the petitioner to draft a set of regulations related to animal markets, cattle markets and creating infrastructure for cattle, thus creating a set of recommendations that the court certified. In passing the order, the Supreme Court declared that these recommendations would have to be adopted.
Bears, monkeys, tigers, panthers and lions shall not be trained or exhibited as performing animals: Kerala High Court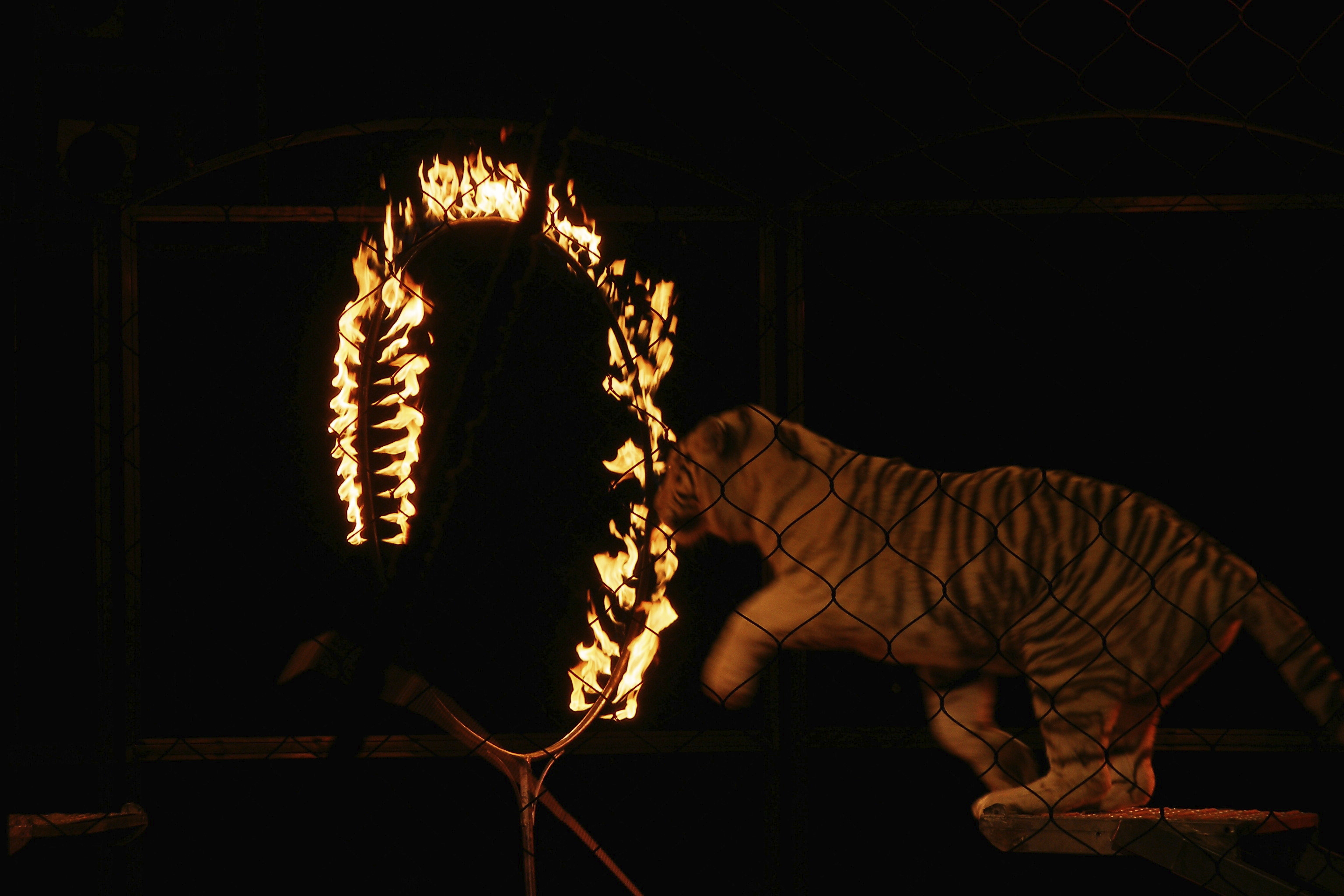 Photo Credit: HSI/Mateo Natale
The Kerala High Court upheld a notification by the Ministry of Environment and Forests stating that bears, monkeys, tigers, panthers and lions shall not be exhibited or trained as performing animals. When the notification was challenged in the Supreme Court, the court declared that animals suffer cruelty as they are abused and caged to make them perform, and therefore, this contravenes the PCA Act, 1960. It also dismissed the argument that the petitioners' right to carry out any trade or business under article 19(g) of the Indian Constitution was violated as those activities that caused pain and suffering to the aforementioned animals would not be allowed.
Bulls cannot be performing animals. Jallikattu and other animal races and fights are prohibited: Supreme Court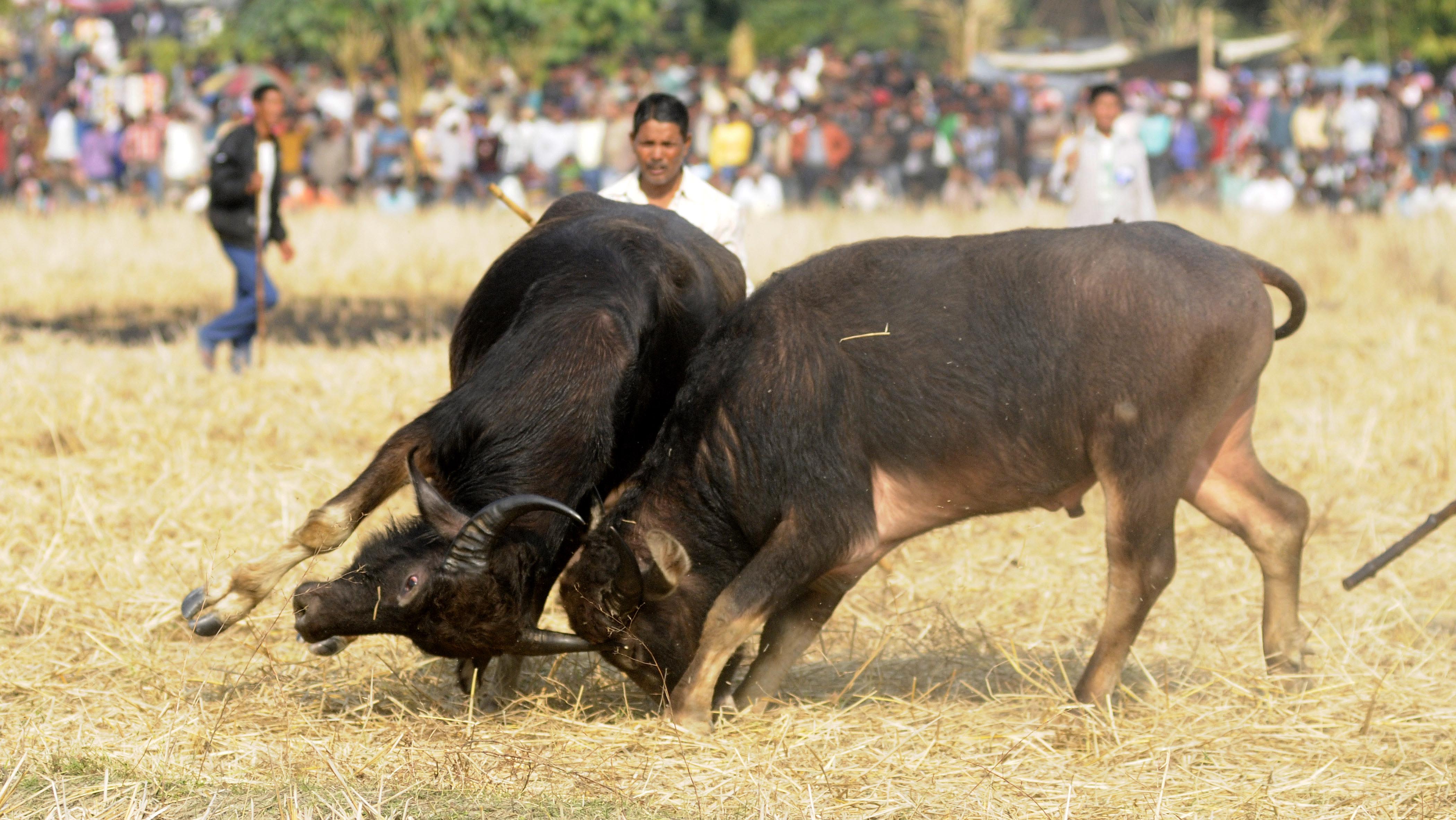 Photo Credit: HSI/Biju Boro
When the Supreme Court banned the practice of Jallikattu in 2014, it alluded to various sections of the PCA Act, 1960, which addresses unnecessary suffering of animals. Alluding to Section 3 and Section 11, the Hon'ble Court declared that all animal fights incited by humans are illegal, even those carried out under the guise of tradition and culture. The Court also listed various recommendations, among them an overhaul of the penalties and punishments in the PCA Act, 1960, so as to allow it to function effectively as a deterrent in cases related to animal cruelty.
All of these judgements have helped to some extent alleviate the suffering endured by hapless animals. However, the recent maiming of Shaktiman the horse, as well as other heinous instances of animal cruelty necessitate the need for urgent reforms to the PCA Act, 1960. Join HSI/India in asking for stricter punishments for animal cruelty and related crimes against animals by signing this petition here.
Like this story? Or have something to share? Write to us: contact@thebetterindia.com, or connect with us on Facebook and Twitter (@thebetterindia).
We bring stories straight from the heart of India, to inspire millions and create a wave of impact. Our positive movement is growing bigger everyday, and we would love for you to join it.
Please contribute whatever you can, every little penny helps our team in bringing you more stories that support dreams and spread hope.