Nagpur-based Khushroo Poacha started the Seva Kitchen as a crowd-sourced food distribution initiative, where free home-cooked meals are given to families of outstation patients admitted in city hospitals.
Nagpur-based Khushroo Poacha started the Seva Kitchen as a crowd-sourced food distribution initiative. Volunteers give free home-cooked meals to families of outstation patients admitted in city hospitals, especially those that come from rural areas, with no proper place to stay or cook food in.
In Nagpur, many people from villages make the arduous journey to the main city only to visit a city hospital because they lack adequate health care facilities back home. Some of these city-based government-run hospitals are far more affordable for them than private-run hospitals near their areas. When they're at the hospital, awaiting surgery or the recovery of a loved one, they often have no place to live – no hotels or lodges that they can afford. What's more, on Sundays, even the hospital canteen is shut, leaving them stranded for food. They cook simple meals, making do with what they have, living on the pavements or streets.
Khushroo Poacha realised their plight when he was having tea at a stall near the Central India Institute of Medical Science (CIIMS). It was 2014, at a time when his mother was admitted to the hospital for brain surgery. He noticed an old woman putting together two bricks and a tava to cook rotis, and then handing it over to her family members. "They were only eating plain rotis, with no accompaniments like vegetables or a pickle," he says in a post on Saddahaq, "I started noticing that this was a routine every morning and evening. Families would cook whatever they could, and eat a very meagre meal."
The idea for Seva Kitchen was born when his mother suggested that he should do something about it.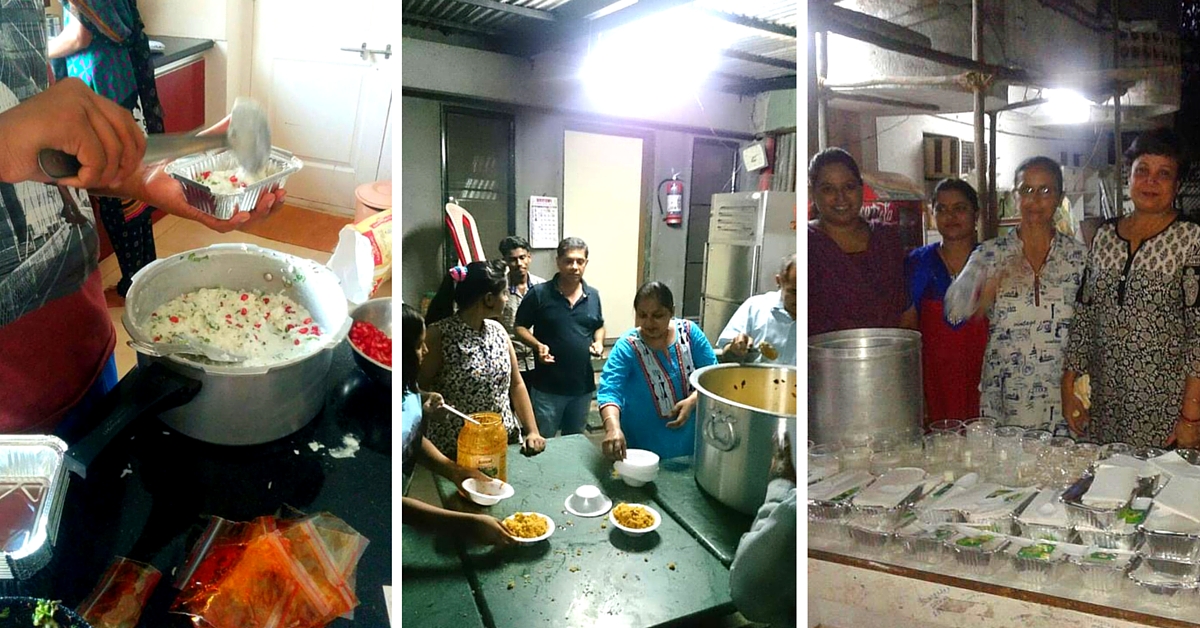 He called up his friend, Amit Badiyani, who readily agreed to the idea. Badiyani bought 25 packets of food every Sunday from a hotel, and distributed it to the needy families at the hospital.
Soon, the duo realised that buying just 25 packets was not enough. "As soon as it was announced in the hospital that the food had arrived, about 100-odd people would come running for the food. And there was enough for only 25," he recalls.
"I realised that if we cooked the food at home, the same amount of money would go a longer way in feeding more people. I discussed it with Badiyani and my wife, Fermin, and we decided to cook the food at our home and serve it at CIIMS on Sundays."
In their first official home-cooked seva that Sunday, the three of them had made food for 50 families. In two years, the service has grown rapidly, with more people volunteering.
Today, the Seva Kitchen initiative is present in seven cities: Nagpur, Hyderabad, Bengaluru, Moradabad, Mumbai, Ahmadabad, and Delhi. Over 1000 free meals are served every Sunday to families at hospitals.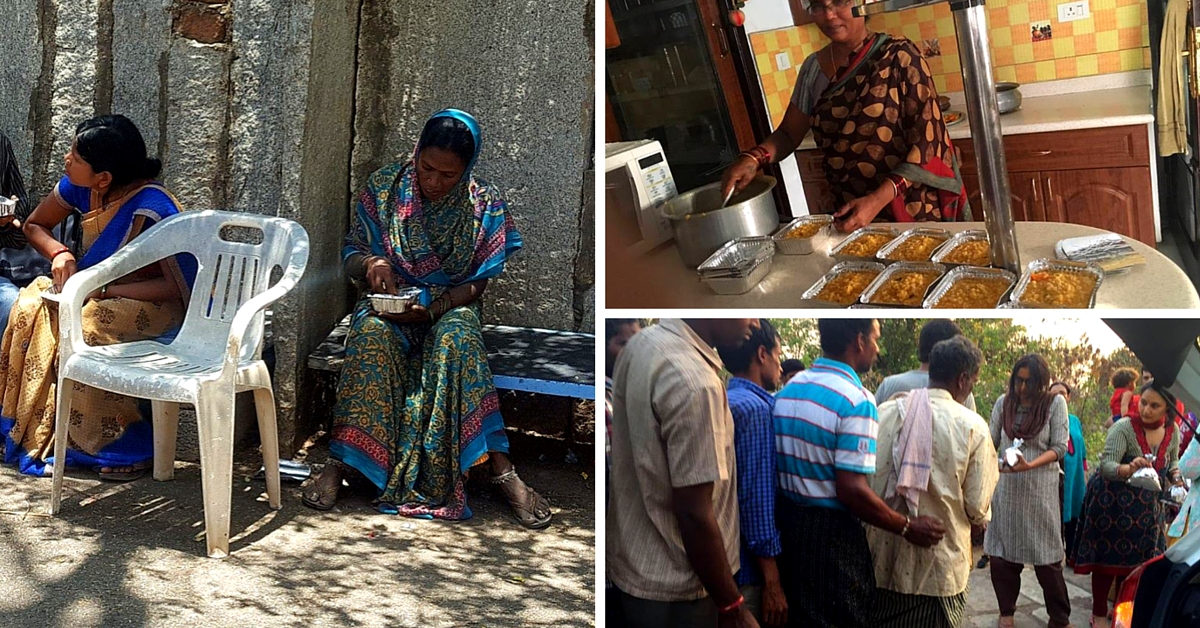 Most of their coordination happens over WhatsApp groups, on their Facebook page, and by SMS.
Volunteers who are interested in helping only have to call him up and register themselves. The volunteers are grouped according to areas and make 5 to 20 meals each. They then distribute the meals themselves at the nearest hospital. "The food is kept simple," says Poacha, "Veg biryani or roti-sabji or roti-dal. Easily doable, easily served and easily acceptable."
All you need is a clean kitchen, three to four hours of time on Sundays to cook fresh, healthy meals, and an open network to expand the initiative.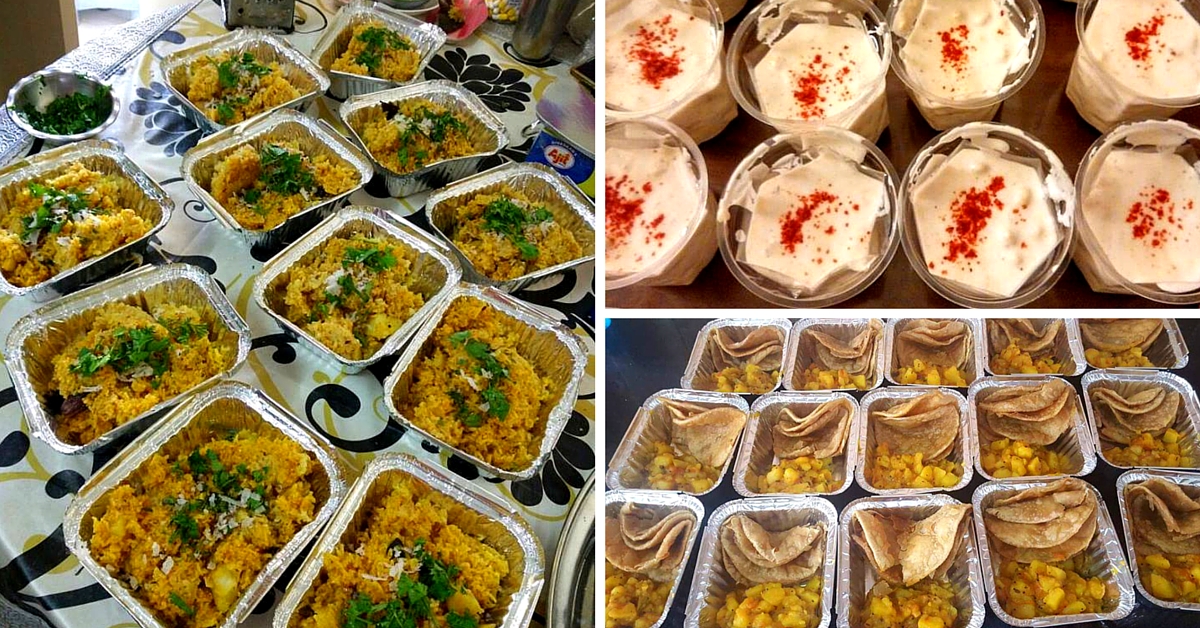 Poacha isn't a fresher to the concept of 'seva'. About 15 years ago, he started an SMS-IVRS app, which connects blood donors with those in need of blood, along with the website, www.indianblooddonors.com.
"Although we are now concentrating on making meals accessible to caretakers of patients in hospital, the term Seva Kitchen continues to cover a broader ambit of addressing hunger needs," says Poacha, "Towards this guiding principle is the belief that every kitchen, in every town, village or city, is a Seva Kitchen."
And for all this, Seva Kitchen does not accept money, according to Khushroo Poacha, who says, "Our number one rule is that we want people to cook and serve. Even our volunteers do not accept money."
To contribute with your culinary skills, call 09561011264, or SMS your name, city, and the name of the nearest hospital.
All images from: Facebook
Like this story? Or have something to share? Write to us: contact@thebetterindia.com, or connect with us on Facebook and Twitter (@thebetterindia).