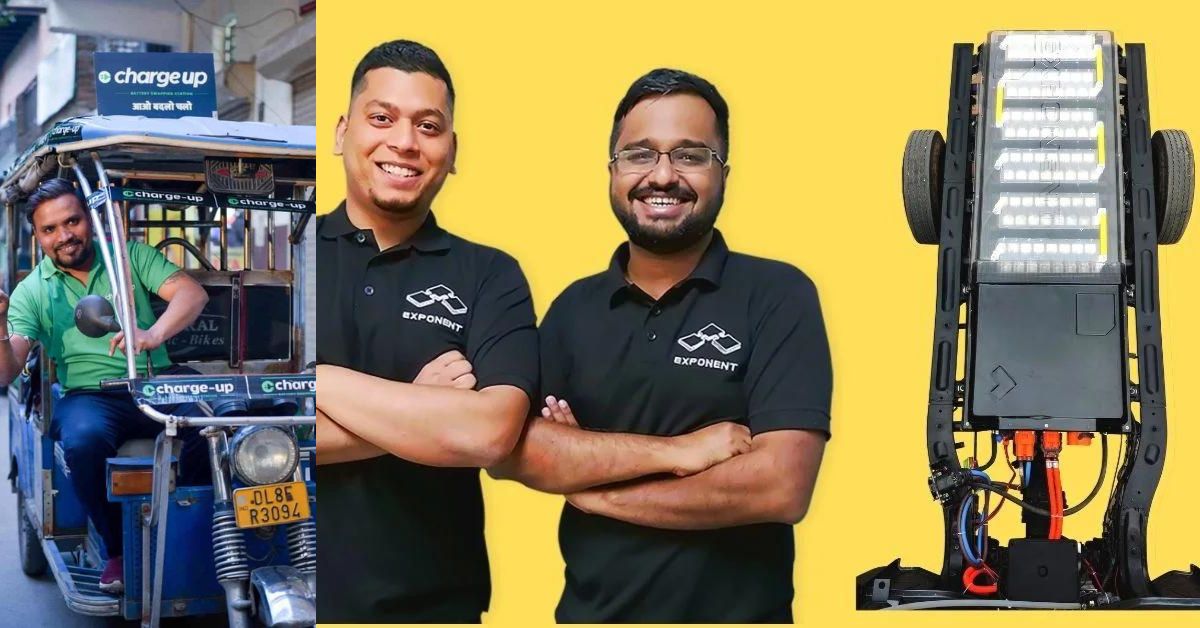 These innovations by Indian EV startups are tackling the major problems that stand in the way of electric vehicle adoption -- from range anxiety to costs and batteries.
The demand for electric vehicles is on the rise in India. As of August 2023, there are over 2.8 million registered electric vehicles (EVs) in the country, as per the Government's 'Vahan' website. This surge is largely attributed to the Government's initiatives — such as implementing policies and offering subsidies to promote a greener environment.
To further this cause, the Government has set ambitious targets for the future. By 2030, it aims to have 30 percent of private cars, 70 percent of commercial vehicles, and 80 percent of two- and three-wheelers running on electric power.
However, the widespread adoption of EVs faces several obstacles, including the high initial costs, range anxiety, lack of charging infrastructure, and dependency on imported materials for battery production.
Despite these challenges, several startups are actively working towards solving this problem through their innovations.
Here is a list of eight startups leading the charge in promoting the adoption of EVs in India:
Exponent Energy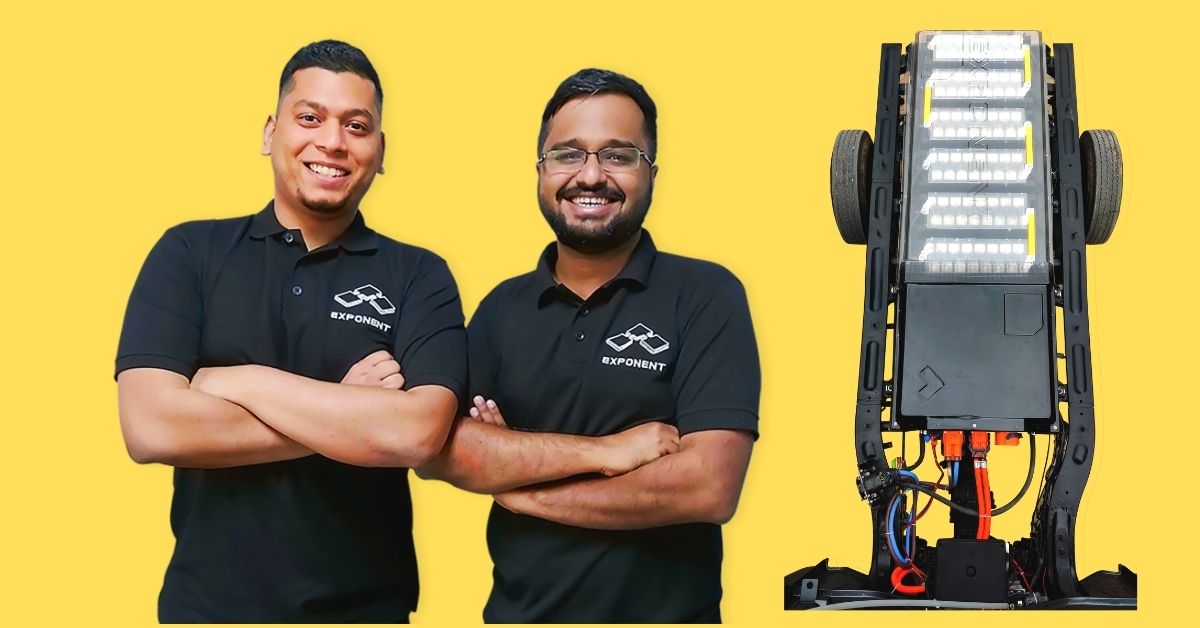 This Bengaluru-based startup claims to rapidly charge your EV from 0 to 100 percent within 15 minutes. Founded by Arun Vinayak and Sanjay Byalal, Exponent Energy has built a battery pack and charging station, called E-pack and E-pump, respectively.
What's unique about the company is the fact that they are delivering a warranty of 3,000 charging cycles. By doing this, it is solving the two seemingly major problems of EVs — charge time and battery life — by ensuring that the two work together.

The startup is reducing the strain on EV batteries by enabling them to charge in just 15 minutes. They achieve this using cost-effective lithium-ion cells. Moreover, their charging station accommodates a wide range of voltages, from 40 V to 800 V, making it suitable for various types of vehicles and shapes.
Bounce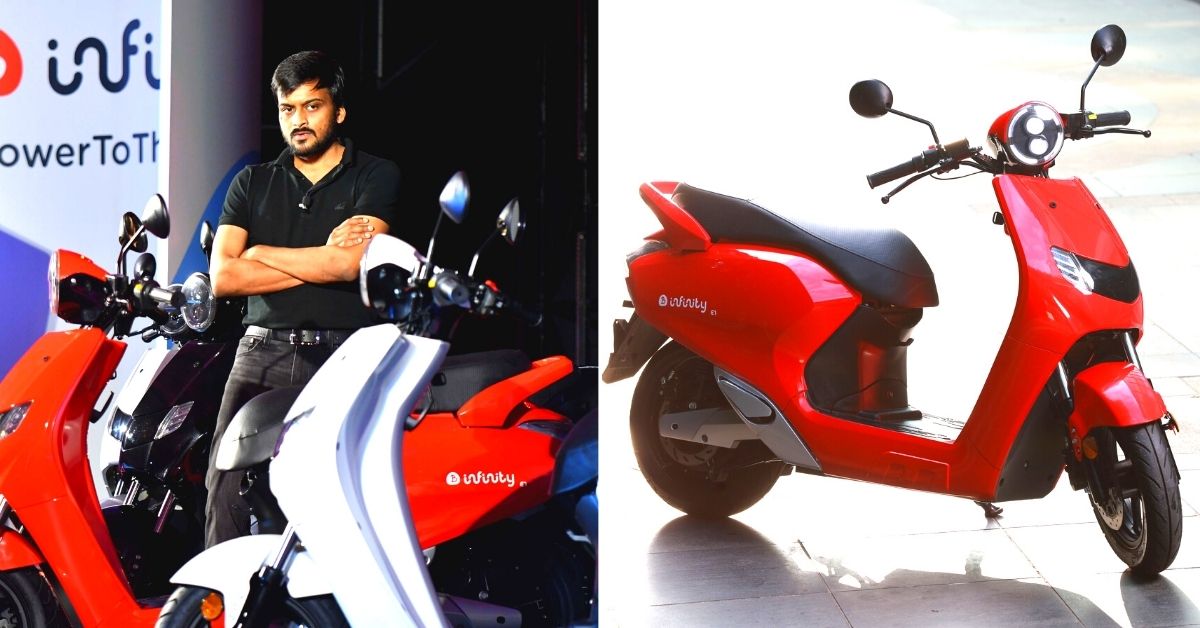 Bounce Infinity E1 is an electric scooter which comes with a 'battery as a service' option for consumers. This is India's first e-scooter that doesn't necessarily come with batteries and thus needs no charging, solving the charging hassle.
Vivekananda Hallekere, CEO and co-founder of this Bengaluru-based startup states that this unique service pushes the running costs of the scooter down by as much as 40 percent compared to conventional scooters.
Customers can buy the scooter with 'battery as a service' and use the company's battery swapping network. You basically swap an empty battery with a fully charged one, paying only for the swaps.
The scooter also comes with a battery, which can be charged by customers using any regular electricity socket.
Hopcharge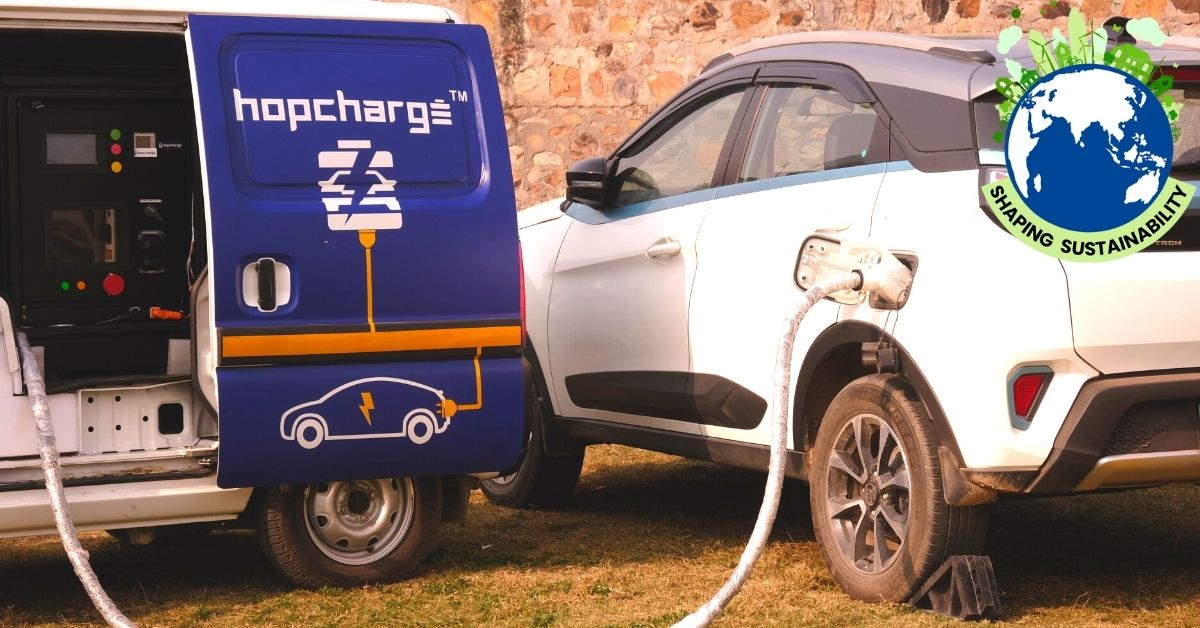 This Gurugram-based startup is revolutionising the EV charging game with its on-demand, doorstep fast charging service. Founded by Arjun Singh and Saurabh Rohilla in 2019, Hopcharge is addressing the problem of charging infrastructure in India with its services.
Its proprietary energy pod has a lithium ion-based energy storage with a rapid charger, which charges EVs at the same speed as a public fast charger. Their technology is patented in India and the United States.
"We have created the world's first on-demand, doorstep and fast EV charging service by deploying our unique made-in-India and patented rapid charging technology that enables modular and mobile charging infrastructure," says Arjun.
Users need to download the Hopcharge application and request a charge from the convenience of their homes. On average, a charge takes 36 minutes. They are currently available in Delhi and the NCR region in India.
Charge-Up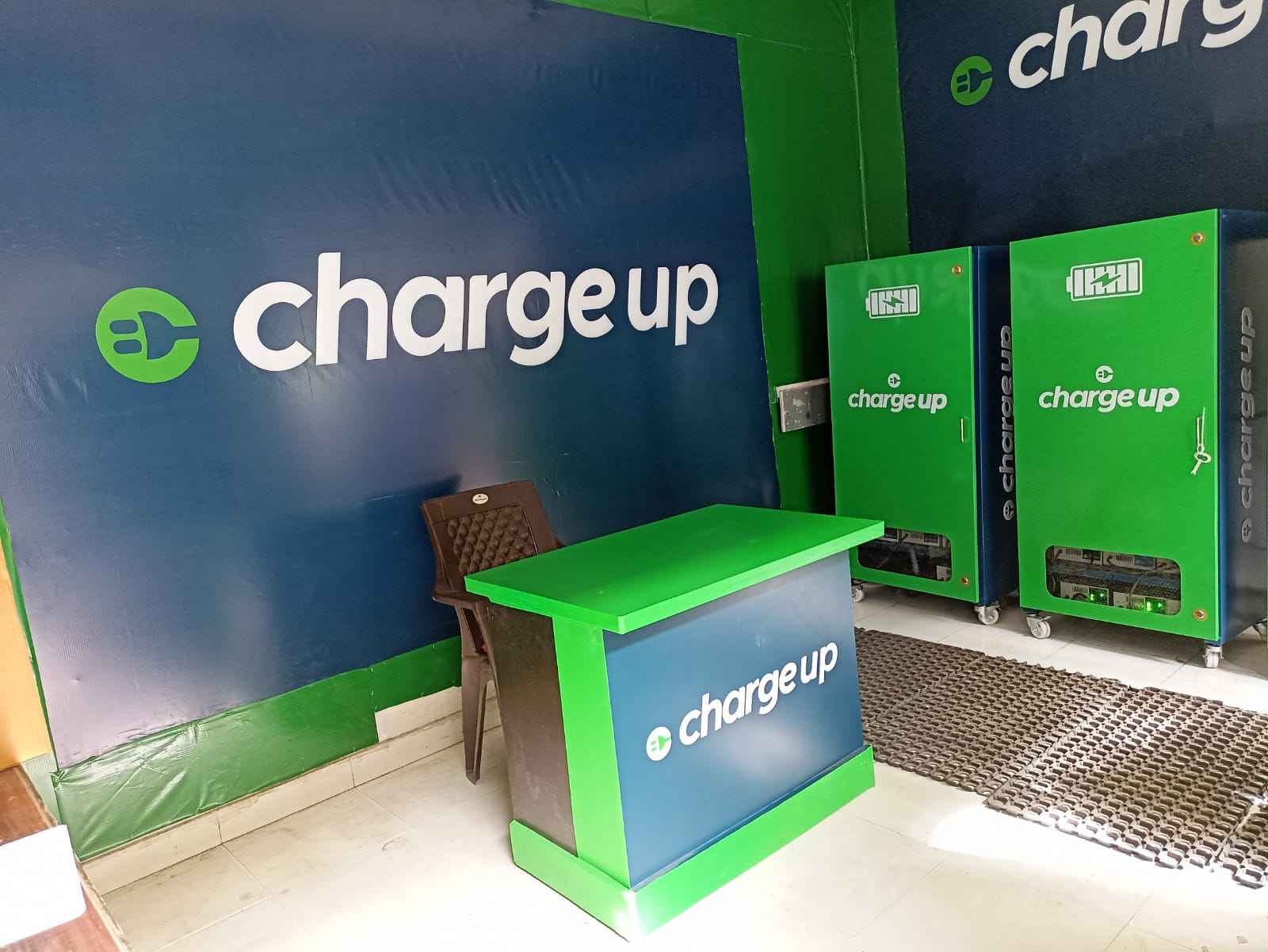 Seeking to lessen the costs of purchasing and maintaining batteries for e-rickshaw drivers, Varun Goenka and Ankur Madan co-founded Charge-up. To help drivers save precious time wasted charging, they developed a battery-swapping model.
They also use standardised advanced lithium batteries that have shorter charging times, and longer life spans, and need low maintenance compared to lead acid batteries.
Drivers need to subscribe to the swapping plan, drive to the nearest Charge-up station and exchange the battery when drained. The founders say that the swap is done fast and the vehicle can return to the road within two minutes. This also helps the drivers to increase their income.
Charge-up owns and operates the batteries. Registered users can access them through either a pay-per-swap system or monthly subscription plans. Their efforts have resulted in the reduction of over 3,000 tonnes of CO2 emissions.
GPS Renewables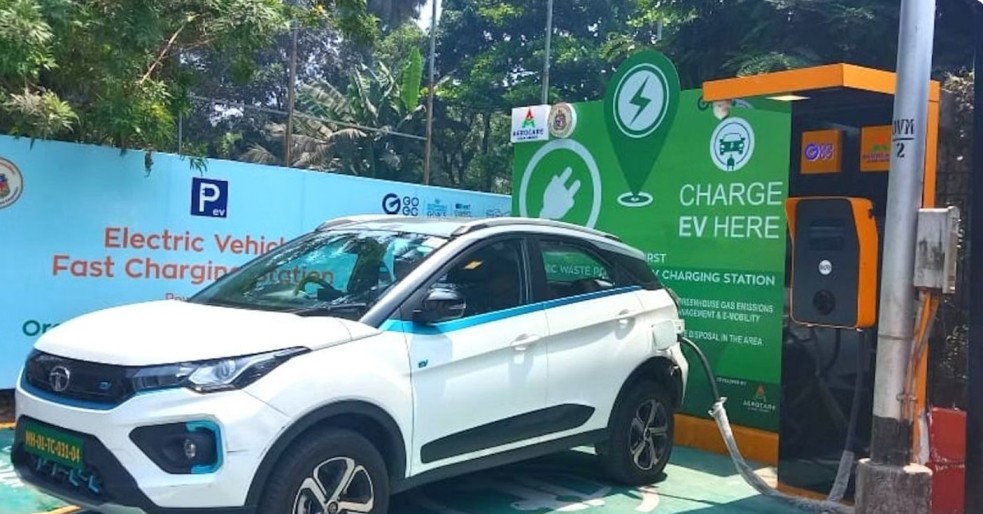 When transitioning to EVs, it's important to consider more effective methods for generating the electricity needed for charging. This motivated Mainak Chakraborty and Sreekrishna Sankar from GPS Renewables to establish a biogas-powered EV charging station in Haji Ali, Mumbai.
The station is completely powered by biogas, which is generated from a biomethane plan. The organic waste used to generate biogas is collected from hotels and restaurants in the vicinity.
Their goal is to make EVs an end-to-end green model. This EV charging station takes up to 45 minutes to charge a car to 100 percent.
SWYTCHD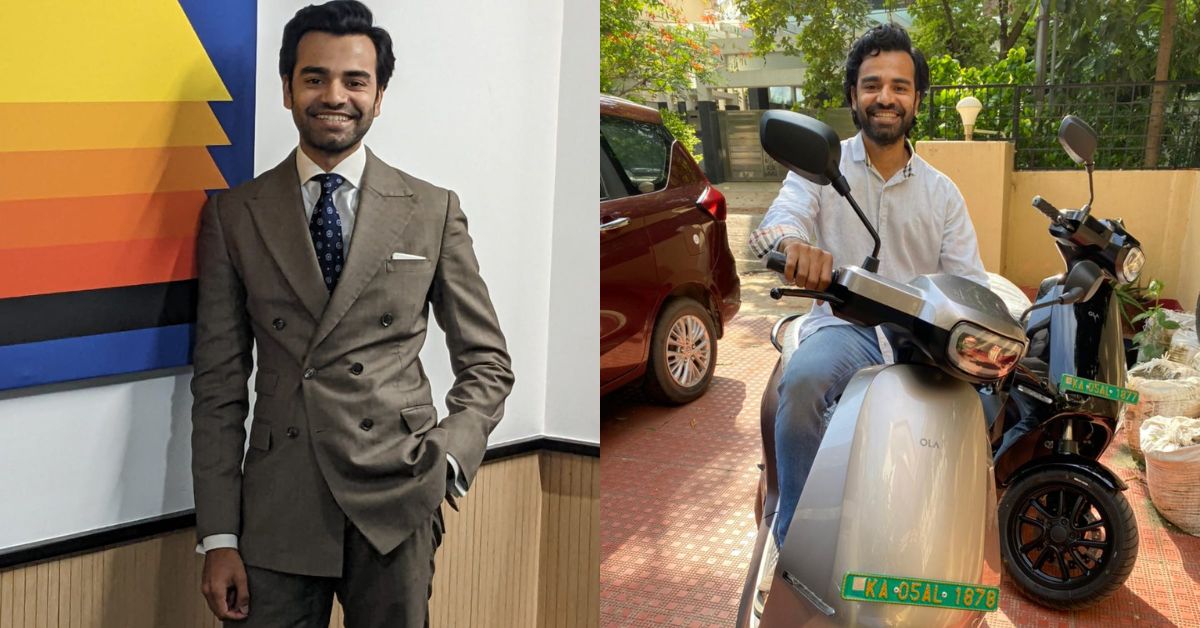 Another deterrent to the adoption of EVs is high upfront costs. SWYTCHD is solving this problem by giving EVs on a monthly subscription. Started by Sameer Arif in January 2022, the company provides electric two-wheelers and four-wheelers on a monthly subscription to customers in Bengaluru.
Once chosen, they deliver the vehicle to your doorstep, letting you drive an EV at a fraction of the cost. SWYTCHD provides insurance, service, maintenance, charging refunds, and breakdown support.
The monthly subscription for an electric two-wheeler starts at Rs 3,999 per month and goes up to Rs 5,500. A four-wheeler subscription starts at Rs 30,000 per month and goes up to Rs 60,000.
Sameer says that their renewal rate is 95 percent.
Log9 Materials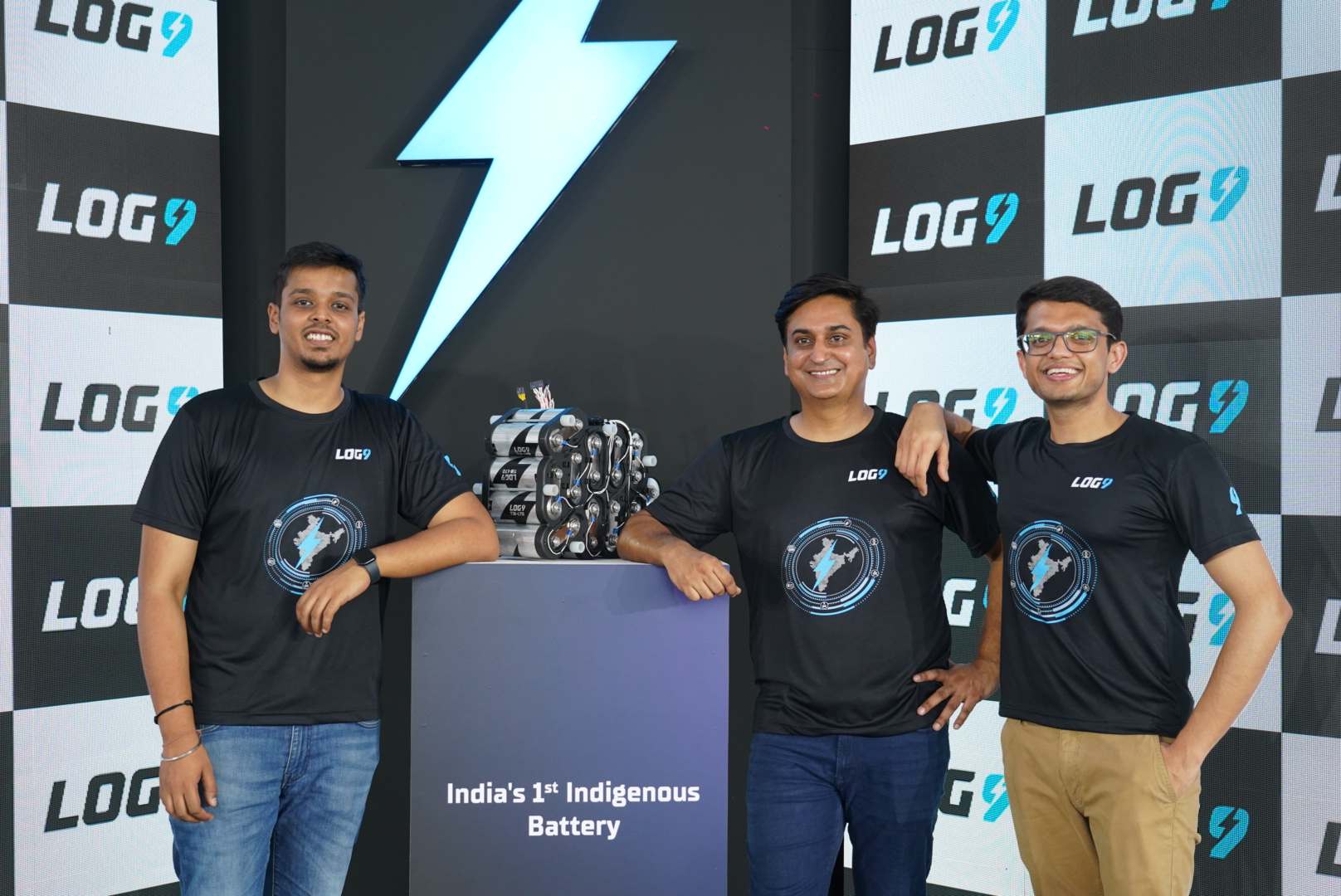 A majority of the cells and batteries used in India's electric vehicles are imported, leading to a multitude of problems. Log9 Materials, an advanced battery-technology and deep-technology startup has established India's first Lithium-ion Cell Manufacturing Facility in Bengaluru.
Since the cells and batteries are made in India, they are best suited for Indian operating conditions, climate, and customers, says co-founder and CEO, Dr Akshay Singhal.
Their RapidX 2000 batteries allow for rapid charging from zero to 80 percent within 12 minutes. They also claim that their batteries last nine times longer than conventional Li-ion batteries.
Exicom Power Solutions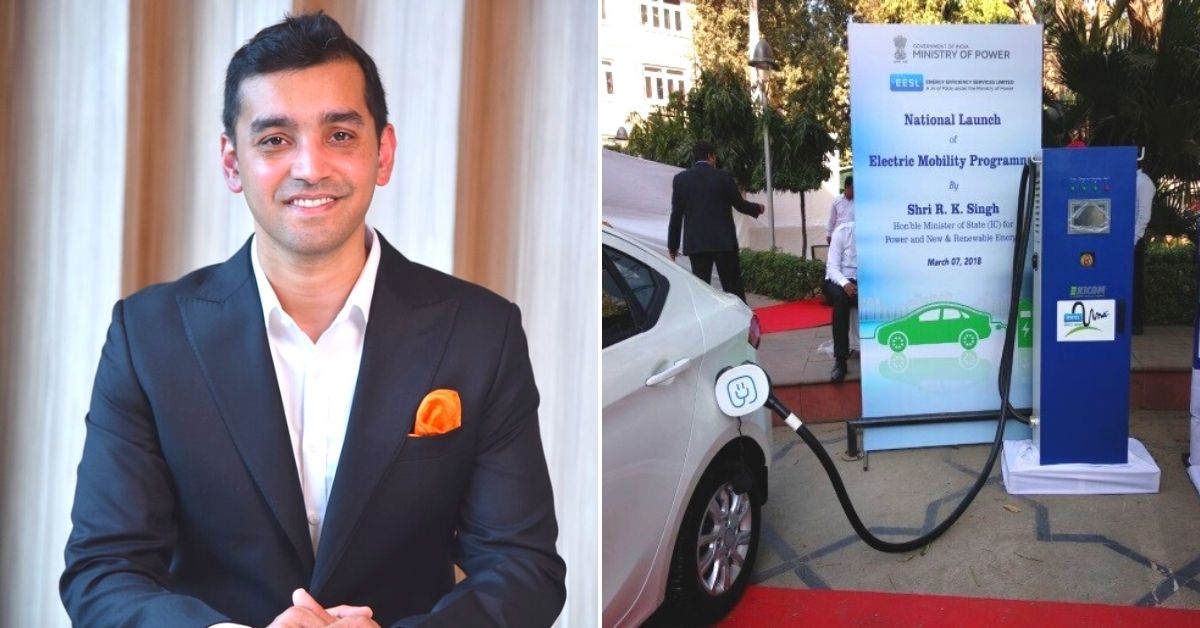 Exicom has been providing EV charging solutions for homes, workplaces, and public spaces since 2017. The Gurugram-based enterprise has commissioned more than 6,000 EV chargers in over 20 states, making charging in public places simple.
Exicom has built these EV chargers and installed them across 200 cities in 20 states. The majority of installations have happened at bus depots, fleet operators, public charging stations, residential communities and households.
"We are an EV ecosystem enabler doing two things in electric mobility — charging for the whole spectrum of vehicles with a special emphasis on four-wheelers, buses and heavy-duty vehicles and lithium-ion batteries for light EVs," says Anant Nahata, MD and CEO of Exicom Group.
Exicom chargers are used for charging all e-4W cars and buses in India and Southeast Asia.
Edited by Pranita Bhat
We bring stories straight from the heart of India, to inspire millions and create a wave of impact. Our positive movement is growing bigger everyday, and we would love for you to join it.
Please contribute whatever you can, every little penny helps our team in bringing you more stories that support dreams and spread hope.
Tell Us More