As the world celebrates International Year of Millets in 2023, here's a look at five Indians who are helping farmers earn better growing the climate-resilient grains that require less water.
Millets are a superfood that are rich in protein and offer a plethora of benefits to the farmers who grow them, and to the people who consume them. India is the top producer of these sustainable grains that are a good source of essential nutrients. This year is the International Year of Millets, and the Food and Agriculture Organisation (FAO) of the United Nations, is creating awareness about millets as affordable foods that contribute to a healthy environment.
What differentiates millets is the fact that they thrive in harsh growing conditions and are climate resilient. They require much less water than grains like rice and wheat. The FAO says that millets provide antioxidants, minerals, fibre, iron and protein, alongside being gluten-free with a low-glycaemic index. They are also economical for farmers as they require less water and fewer pesticides, becoming a boon to small farmers.
Millets are India's traditional food grain, grown across the country. They were sidelined over the years, but now the focus is squarely back on how one can use these grains in their diet and farmers are switching back to growing them.
On the forefront of this change are Indians who are bringing millets back to the spotlight through their innovations. They are delivering millets in new, interesting ways, helping thousands of farmers along the way.
Here are five Indians championing the humble grain through their startups:
Veer Shetty Biradar, SS Bhavani Foods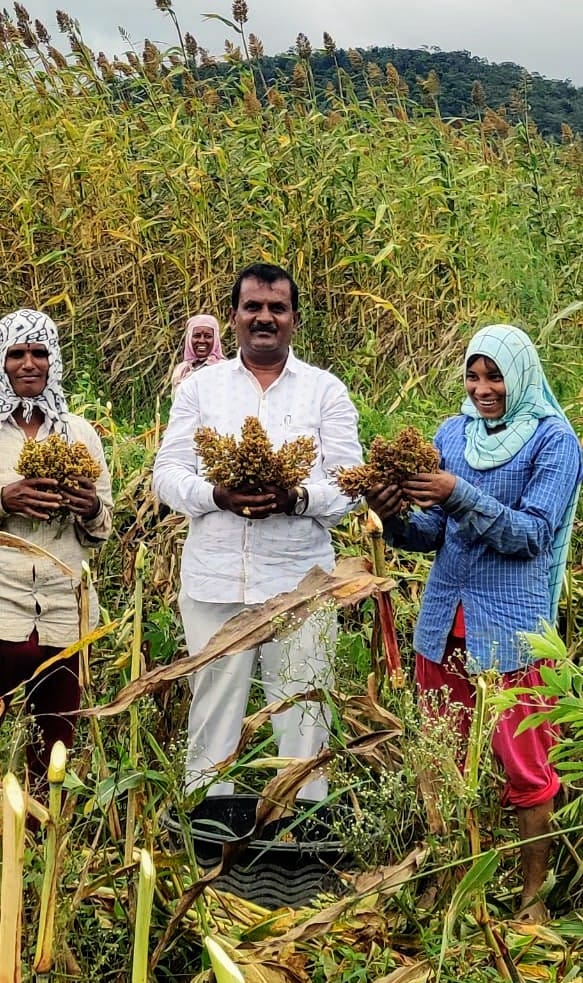 Hailing from a family of farmers in Sangareddy district, Telangana, Veer Shetty Biradar's life changed after a trip to Beed, Maharashtra, in 2006. He was moved by the hardships faced by people there, as the city faces water problems, being state's worst drought-affected districts.
"I wanted to produce food for the future generations after coming back from Maharashtra," says Veer, who is known as the millet man of Telangana.
So he started growing sugarcane, chickpea, red gram, jowar, bajra, foxtail millet and finger millet in his 13 acres of dry land and 5 acres of irrigated land. He started selling 60 value-added millet products by opening a centre in Hyderabad by the name S S Bhavani Foods Pvt Ltd. These products include snacks, sweets, rotis, and are made from sorghum, bajra, foxtail millet and finger millet.
He also runs an industrial kitchen and small restaurant to serve millet-based foods. He supplies good quality seeds at the doorsteps of more than 1,000 farmers through his NGO.
Chittem Sudheer, Vasena Poli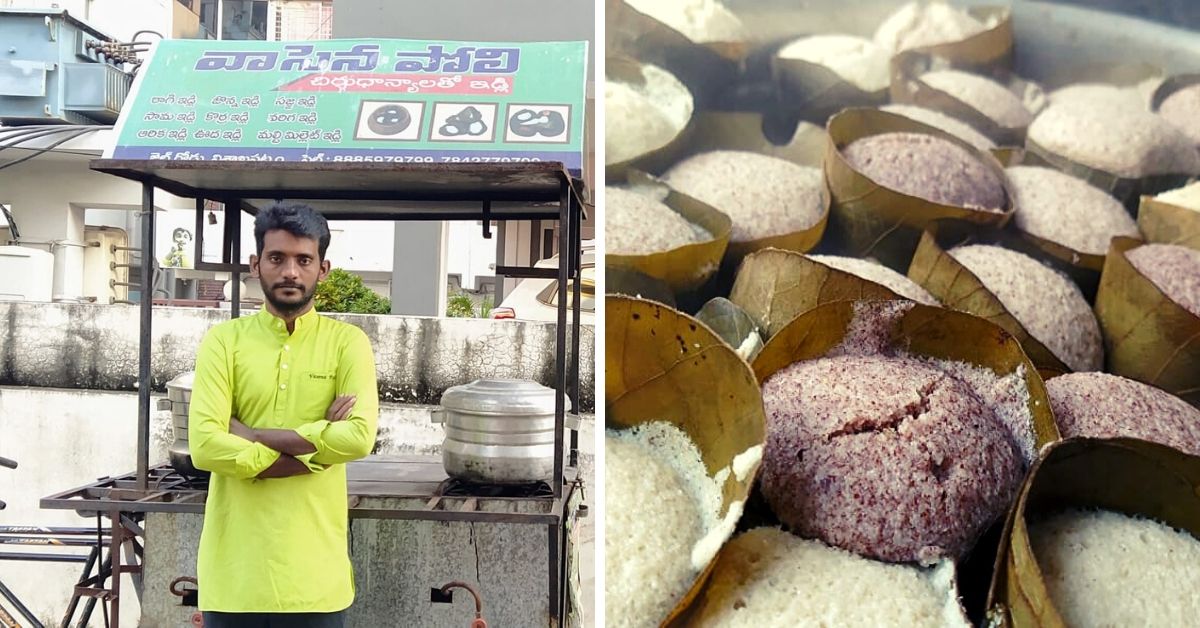 After his masters in AgroEconomics, Chittem Sudheer travelled to interior Andhra Pradesh and observed tribal farmers who grew millets. He was blown away by the eco-friendly cultivation practices and the health benefits of the grains.
To create awareness and provide a good income for these farmers, Chittem started a millet idli stall called Vasena Poli (alternative idlis) in Visakhapatnam in September 2018. He serves idlis made from eight types of nutritious millets like jowar, bajra, kodo millet, foxtail millet and little millet. His chutneys are made using vegetables like bottle gourd, ginger and carrot, apart from the regular peanut chutney.
He sells more than 500 plates of hot idlis daily, starting at 6:30 am. He prices the idlis at Rs 50 for a plate of three pieces, while a single piece is at Rs 17.
What sets Chittem apart is his mission to help the tribal farmers. He purchases 700 kg of millets from tribal farmers from the villages of Srikakulam, Vijayanagar, and Visakhapatnam. He pays them Rs 70 per kg against the market price of Rs 30.
Sharmila Jain Oswal, Gud Mom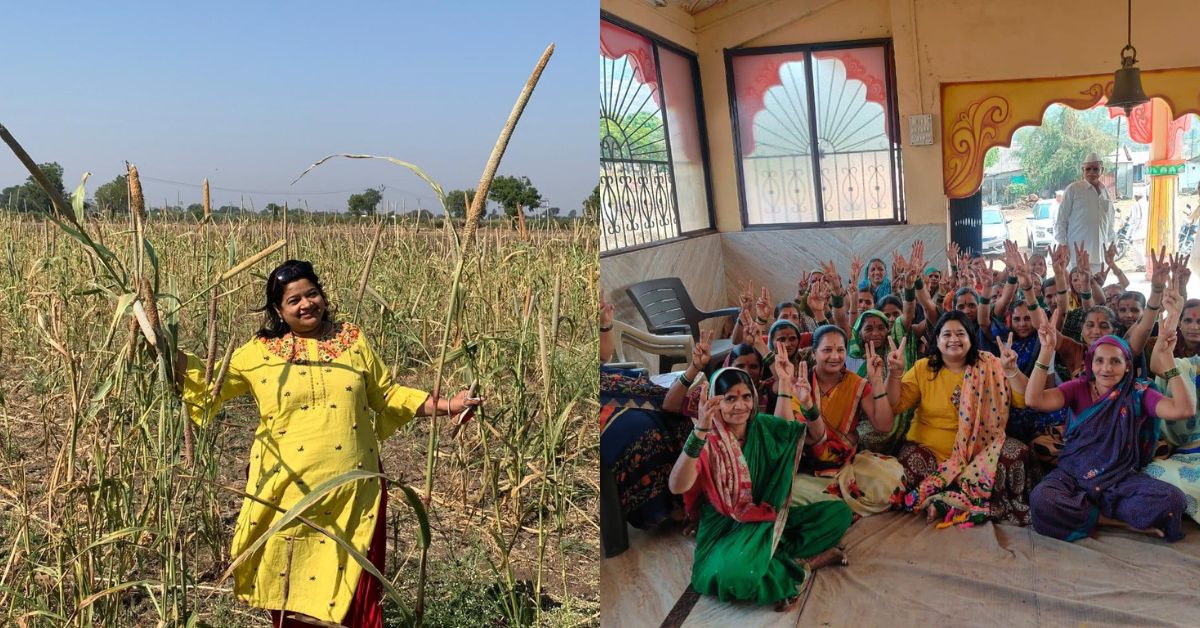 Growing up in Poynad, a small agrarian village near Alibaug, Maharashtra, where millets were the staple, Sharmila Jain Oswal was well-acquainted with the importance of the grain and the challenges faced by farmers growing them. After a career as a lawyer in Canada, she returned to Pune in 2008 and established an NGO called the Green Energy Foundation to help farmers revive water sources. She also helps them to implement smart farming methods including growing water-efficient crops like millet. She also co-founded 'Gud Mom' with her son Shubham, which sells millet-based products.
She has helped over 1.5 lakh farmers in five states since then through water management programmes, millet and vegetable cultivation, and capacity-building programmes, which has yielded a steady income for them. She urges farmers to grow millets in arid regions.
"Millets are climate-resilient, carbon-neutral and eco-friendly. They require bare minimum water, making them sustainable," she says.
She has helped farmers diversify their crops and conserve water by teaching them how to cultivate millets, such as ragi, jowar, proso millet, and pearl millet, as well as vegetables, including exotic ones like zucchini.
'Gud Mom' sells millet noodles, pasta, cookies, crackers, herb sticks and more through their website, on Amazon, and via other retailers. Most of the grains and ready-to-eat items are priced between Rs 48 and Rs 150.
Raju Bhupati, Troo Good Millets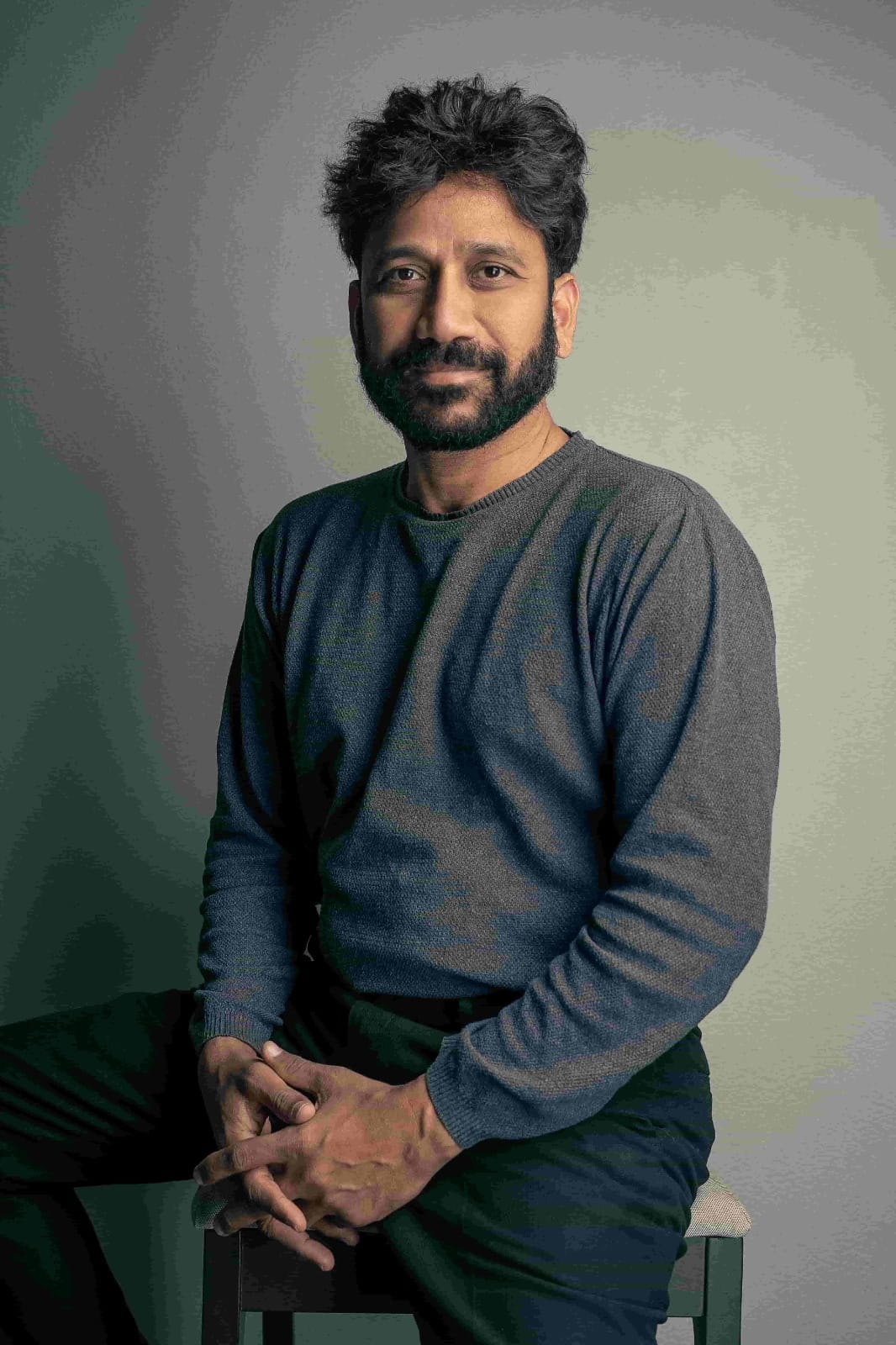 After working in the US in an IT company for several years, Raju Bhupati wanted to return to his motherland and work on providing better nutrition. Choosing to work on a food business, he chose millets, as they pack a punch of nutrition while being affordable.
He founded Troo Good in 2018, a millet snack company in Hyderabad that sells millet chikkis starting at Rs 5. They sell these chikkis, which contain ragi, jowar, bajra and peanuts, in schools across Telangana, Andhra Pradesh and Chhattisgarh.
"Today, we are dealing with a major issue of malnutrition. I found that millets could be a panacea for solving the nutrition issue in the country," Raju notes.
Today, Troo Good sells around 2 million millet chikkis per day, and is on track to achieve a revenue of Rs 100 crore this year. They are currently working with the Telangana, Andhra Pradesh and Chattisgarh state governments on multiple initiatives including child welfare, young mothers welfare and the mid-day meal scheme.
They produce, hire, and sell locally, and follow a farm-to-fork approach, working with 15,000 farmers.
Saandeep Jogiparti and Kavitha Gopu, Laddu Box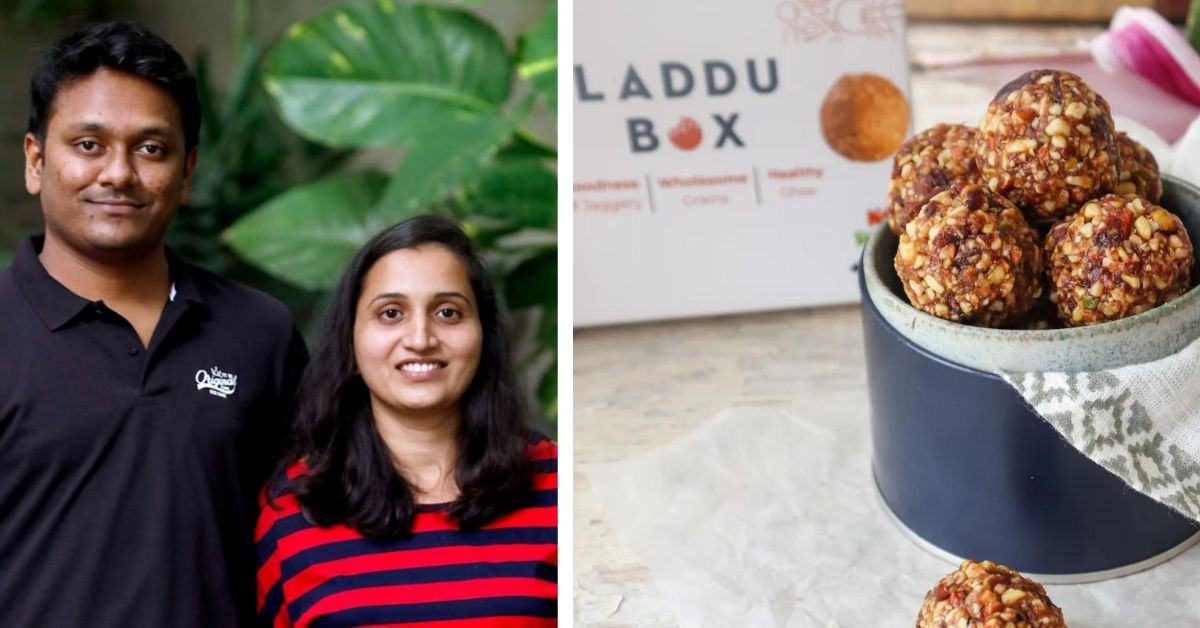 Like Raju, Saandeep Jogiparti and Kavitha Gopu returned to Hyderabad after a stint in the US to start a business. Having a sweet tooth, Saandeep always liked to eat something sweet after his meal, but the caloric intake worried him. Many Indians would be able to relate to Saandeep's quandary.
To make healthier alternatives that would satisfy the sweet cravings, the couple chose millets. They innovated the traditional laddu recipes and made them using millets, whole grains, ghee and jaggery. They launched Laddu Box in 2019 and sell 11 varieties of laddus including ragi, foxtail millet, Kodo millet, and finger millets among others.
They also sell protein-rich laddus for fitness freaks, iron-rich ones to improve women's health, and ragi-based laddus for children. They also introduced vegan options that are made with dates instead of jaggery and ghee.
Edited by Padmashree Pande
Tell Us More
We bring stories straight from the heart of India, to inspire millions and create a wave of impact. Our positive movement is growing bigger everyday, and we would love for you to join it.
Please contribute whatever you can, every little penny helps our team in bringing you more stories that support dreams and spread hope.