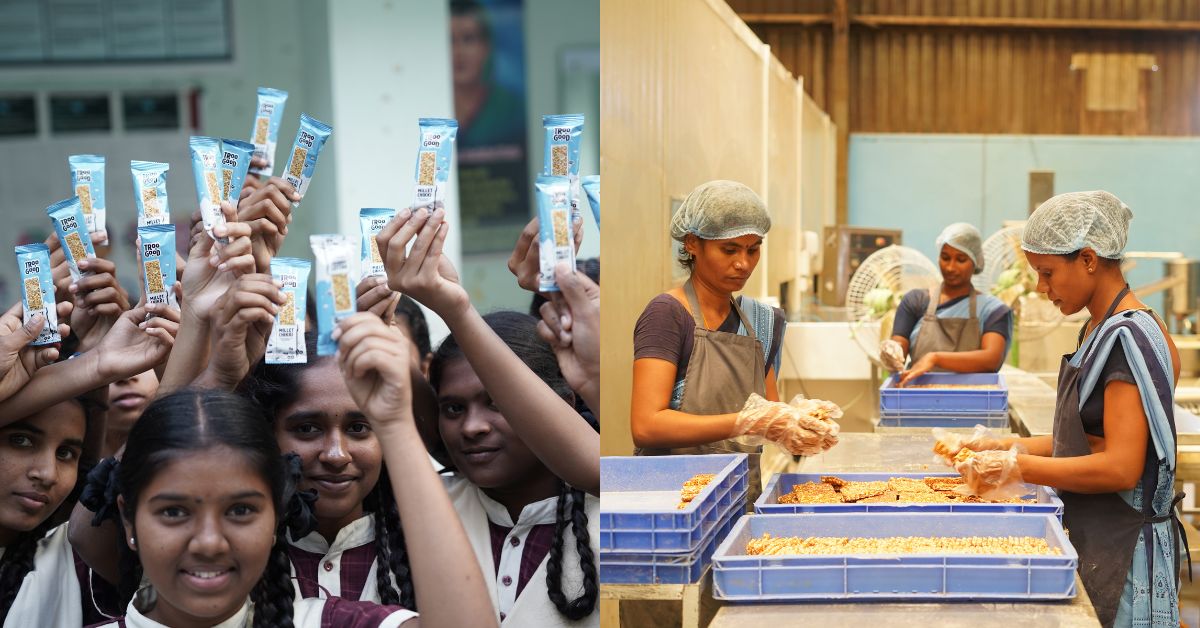 Raju Bhupati runs Troo Good, a millet snacks company that aims to tackle malnutrition and provide healthier alternatives to regular snacks. He is on track to hit Rs 100 crore revenue this year.
Raju Bhupati recalls that his inspiration to work for access to better nutrition in India was his father. "[My father] was a homoeopathic practitioner and would treat the poor for free. This was the base for my motivation to deal with the nutrition challenge in the country."
"Since then, delivering taste and nutrition, while keeping our offerings affordable for all of India has been of utmost priority," Raju tells The Better India.
Hailing from Amalapuram in Andhra Pradesh, Raju worked in the IT sector for several years in the US. In 2012, he quit his job as the global delivery head of a large firm to pursue his entrepreneurial dream. This journey began with a cloud kitchen that he ran till 2017. After selling it that year, he realised that food and nutrition were two areas he wanted to continue to focus on.
That is how Hyderabad-based Troo Good, a millet snack company, was formed in 2018. It sells around 2 million millet chikkis per day, and is on track to achieve a revenue of Rs 100 crore this year.
But why millet?
Chikki: India's nutri-bars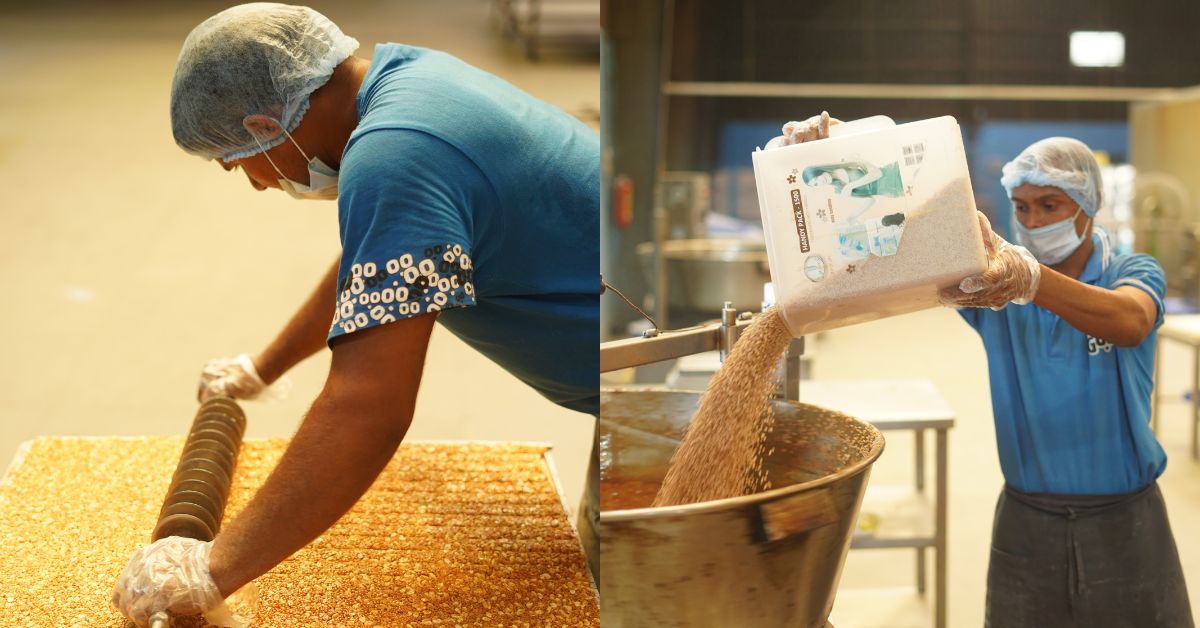 "Since I wanted to make the food affordable, I needed something locally available. Quinoa is a good, healthy alternative to wheat, but it is expensive and has to be imported. Then I found millets, which are the best choice. They are as economical as wheat, but much more nutritious," he explains.
The Food and Agriculture Organization of the United Nations (FAO) says that millets provide antioxidants, minerals, fibre, iron and protein, alongside being gluten-free with a low-glycaemic index. Millets are also economical as they require less water and fewer pesticides, and are also climate resilient.
Raju explains that he began his journey with selling millet parathas to "provide the same taste and higher nutrition at the cost of a normal wheat-based paratha". "After selling Hello Curry, I started selling jowar and bajra parathas to local schools and corporations in Hyderabad," says the 47-year-old, adding that keeping up with the demand eventually became an issue.
Though he began with selling 1,000 parathas a month, he scaled up to 90,000 in a matter of three months. However, another challenge was the short shelf life of the parathas, alongside the fact that Raju's venture was bootstrapped.
"To manage the demand, I would need a humongous distribution network. I decided to shift focus to something with a higher shelf life," he explains.
And that gave birth to the hugely popular millet chikki.
Betting on the humble millet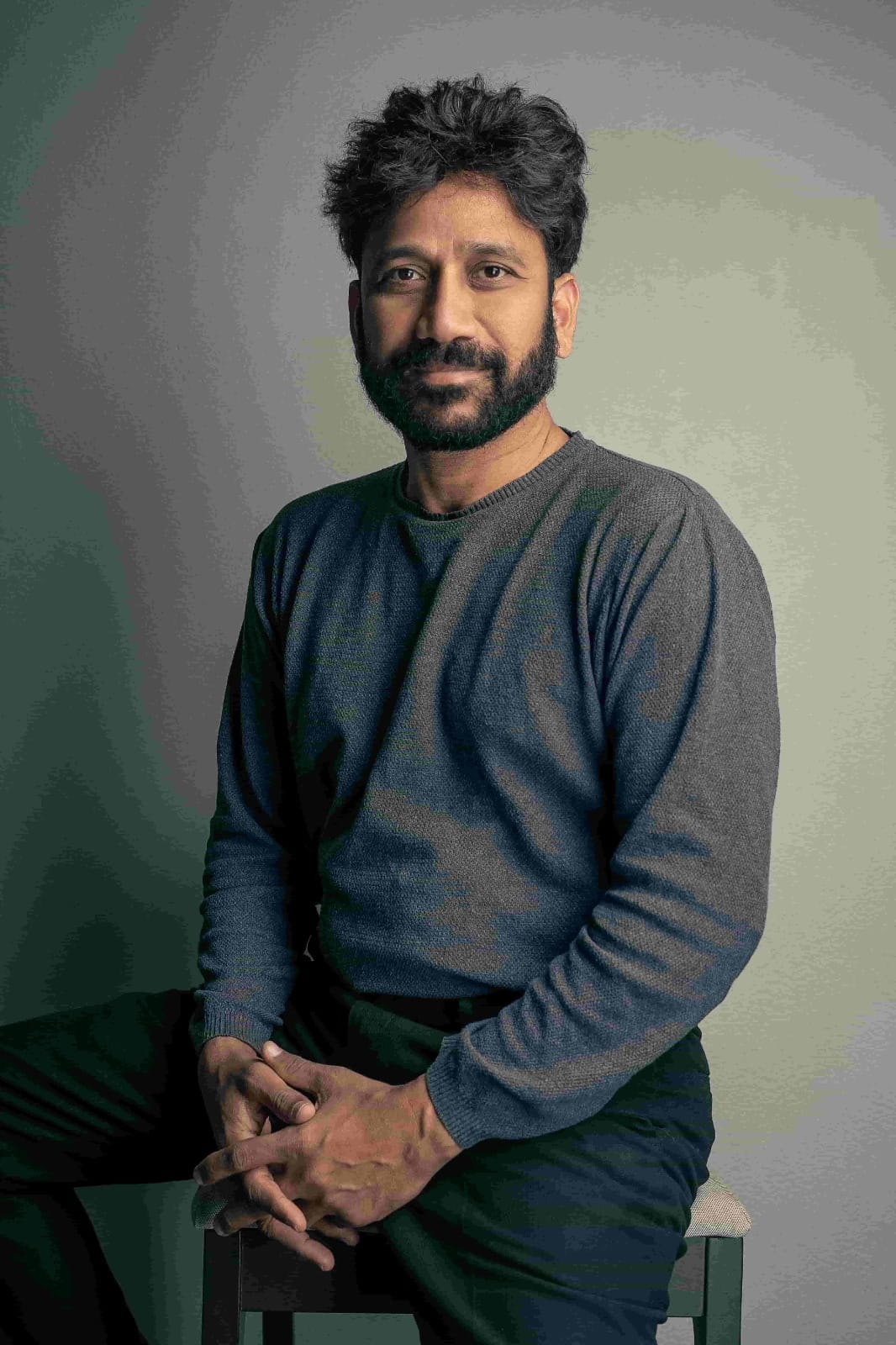 "I found that in India, the Rs 5 and 10 snack market is huge. You mostly get chips, biscuits and other snacks in that price range. I saw that existing options only cater to taste. I wanted to focus on three fundamentals through Troo Good — affordability, taste and nutrition."
Since the millet parathas were already such a hit, he started working on how the grains could be turned into snacks. He then found the chikki, which is known to have a higher shelf life, to be a perfect vessel to help him with his vision.
With an in-house team of scientists, he formulated the millet chikki, which contains ragi, jowar, bajra and peanuts.
"We have improved the nutritional value of this chikki due to food fortification. Food fortification is the practice of adding essential vitamins and minerals to commonly consumed foods during processing to increase their nutritional value," says Dr A Laxmaiah, former scientist G (Director Grade Scientist) & head, Division of Public Health Nutrition; head Research and Development and Quality, Troo Good.
Hiring, producing, and selling locally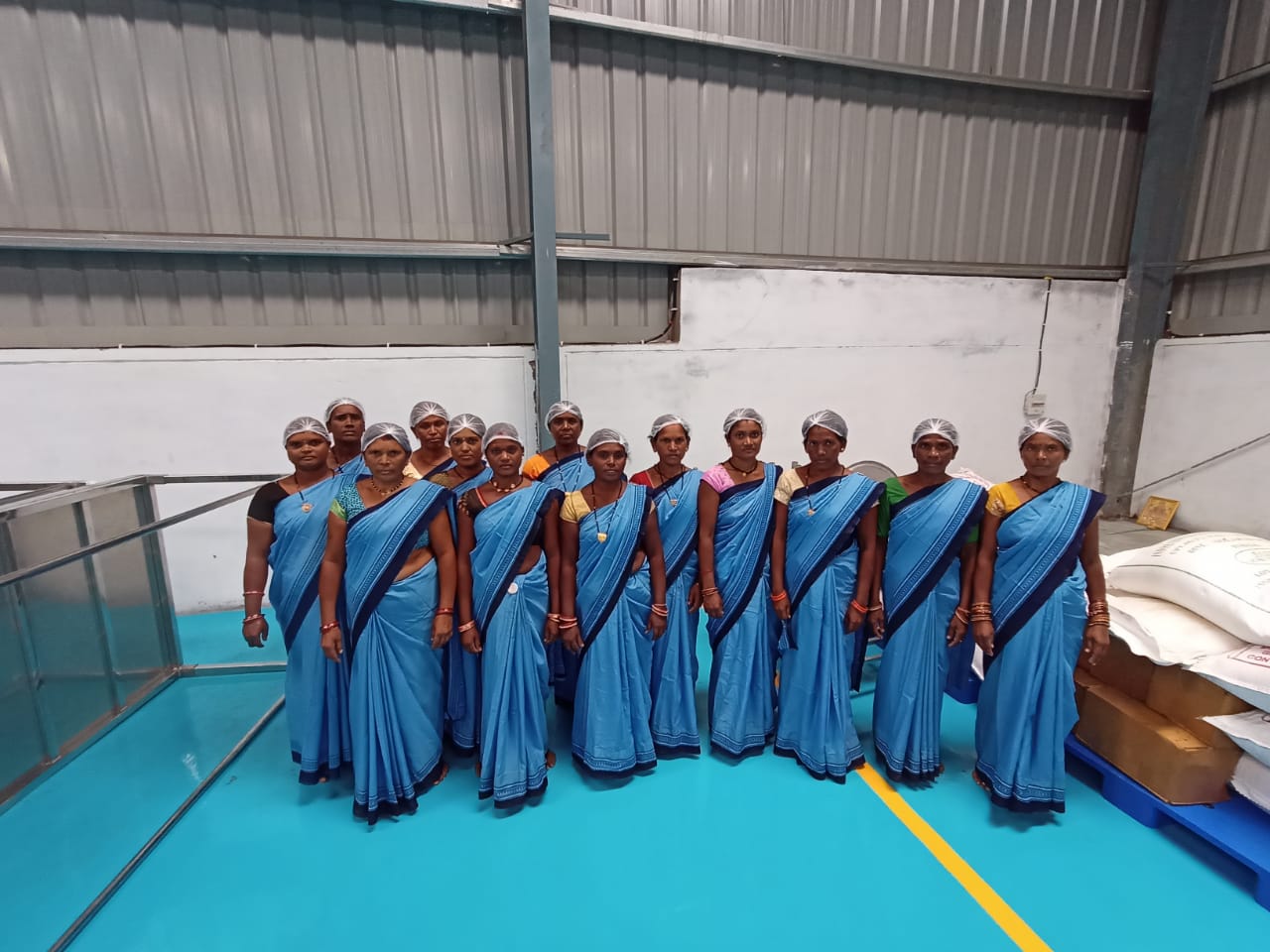 As per the National Family Health Survey (NFHS-5) 2019-21, undernutrition remains a big problem among children. If we take the example of Chattisgarh, the survey found that 31.3% children under the age of 5 are underweight and 34.6% are stunted. The study also found that girls, women, and young mothers are anaemic.
"Troo Good's millet chikkis have protein, iron, and beta-carotene. For children, the consumption of this wondergrain helps battle deficiency diseases like Bitot's spots, night blindness, corneal ulcers, keratomalacia, anaemia, and helps in growth and development," adds Dr A Laxmaiah.
Troo Good sells these chikkis in schools across Telangana, Andhra Pradesh and Chhattisgarh. "Today, we are dealing with a major issue of malnutrition. I found that millets could be a panacea for solving the nutrition issue in the country," Raju notes.
When they first began their operations in 2018, Troo Good started by selling 100 kg a day. In September, a sudden uptick in demand meant that they needed to produce at least 5,000 kg a day.
"We don't outsource our production, so scaling was a huge challenge for us. I believe in hiring locals, procuring raw material locally, producing locally and selling locally. Suddenly a tsunami hit us in terms of demand and we were not prepared. We just didn't have the infrastructure. We needed to add at least three new factories in 10 days," says Raju.
To do this, he booked buses and sent his employees to remote places in Chhattisgarh and nearby states. "We needed skilled manpower. My team members went to villages and spent nights in the houses of contractors. We had to add factories at lightning speed. With a ton of courage, we added three factories in 15 days and increased our volumes to 5,000 kgs," adds the CEO, adding that they then scaled to 30,000 kg, and so on.
Raju adds that by producing themselves, they are able to have higher margins, as well as provide employment. They have five manufacturing facilities in Telangana, Andhra Pradesh and Chattisgarh.
With a revenue of Rs 53 crore in FY 2022-23, they are on track to achieve a Rs 100 crore revenue in this financial year, he says, adding that they have sold 40 crore millet chikkis so far.
To aid in operations, they also hire locally and work with self-help groups, with 80% of their factory workers being women, according to Raju. "Wherever we go, we train the women at the self-help groups. We also help farmers by directly buying from them, helping them increase their profits," he adds.
Saving water, one chikki at a time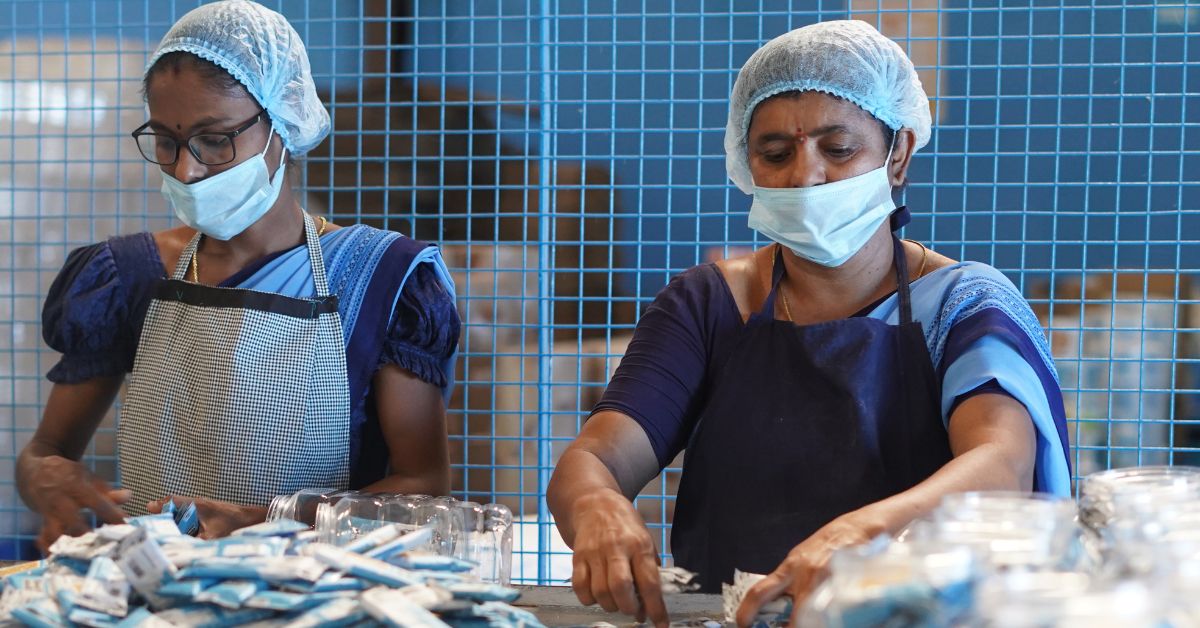 They are currently working with the Telangana, Andhra Pradesh and Chattisgarh state governments on multiple initiatives including child welfare, young mothers welfare and the mid-day meal scheme. They have also tied up with The Akshaya Patra Foundation in Karnataka and Vedanta in Uttar Pradesh to supplement nutrition in the Anganwadis.
Through their farm to fork approach, the company works with about 15,000 farmers in these states directly. Raju says that Troo Good is the largest purchaser of millets in the country.
Millets are farmer-friendly crops and also beneficial to the environment. According to a NABARD report, millets can be cultivated in areas that have low rainfall and poor soil fertility. The report adds that millets are tolerant to drought and have higher nutrient content compared to major cereal crops and ensure food and nutrition security.
Raju says that while rice requires about 4,500 litres of water per kg, millets require 800 litres. "We have helped conserve 24 billion litres of water so far," he adds.
Edited by Divya Sethu
Sources:
We bring stories straight from the heart of India, to inspire millions and create a wave of impact. Our positive movement is growing bigger everyday, and we would love for you to join it.
Please contribute whatever you can, every little penny helps our team in bringing you more stories that support dreams and spread hope.