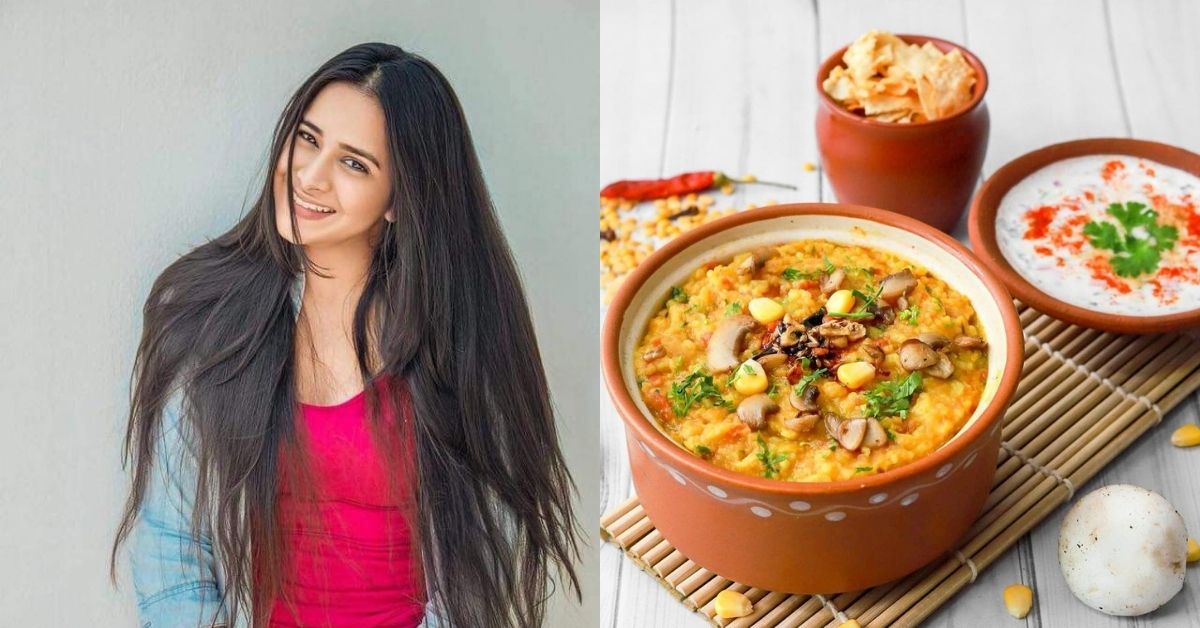 Abha Singhaal started Khichdi Express in 2019 with her life savings. What began with a small cloud kitchen has now grown into 8 branches in Mumbai and Hyderabad.
Abha Singhaal had one dream – to do something on her own. She didn't have a clear idea about the what and how, but she was clear about the why.
To make a name for herself and create an empire.
Abha wanted to defy societal norms which expect a woman to be married by a certain age, have a stable job and 'settle down' by a particular age. With differences piling against her family's expectations from her, she decided to step out and away on her own terms.
"My father had supported my education but when it came to choosing a career, I wanted to build my world from scratch. I supported myself by working part-time while studying. I really didn't want to fall into the societal trap of getting married by 24," Abha tells The Better India.
With the only other alternative presented to her as joining the family business, she decided to move out of her house at 23. Armed with an MBA in marketing and Rs 5,000, she lived in a rented house with a friend in Mumbai and started a job which paid her Rs 22,000 per month.
More than a decade later, Abha is now a successful businesswoman who runs Khichdi Express, a chain of cloud kitchens and restaurants serving the rich and nutritious Indian delicacy, which is valued today at Rs 50 crores. Here's her story.
For the love of khichdi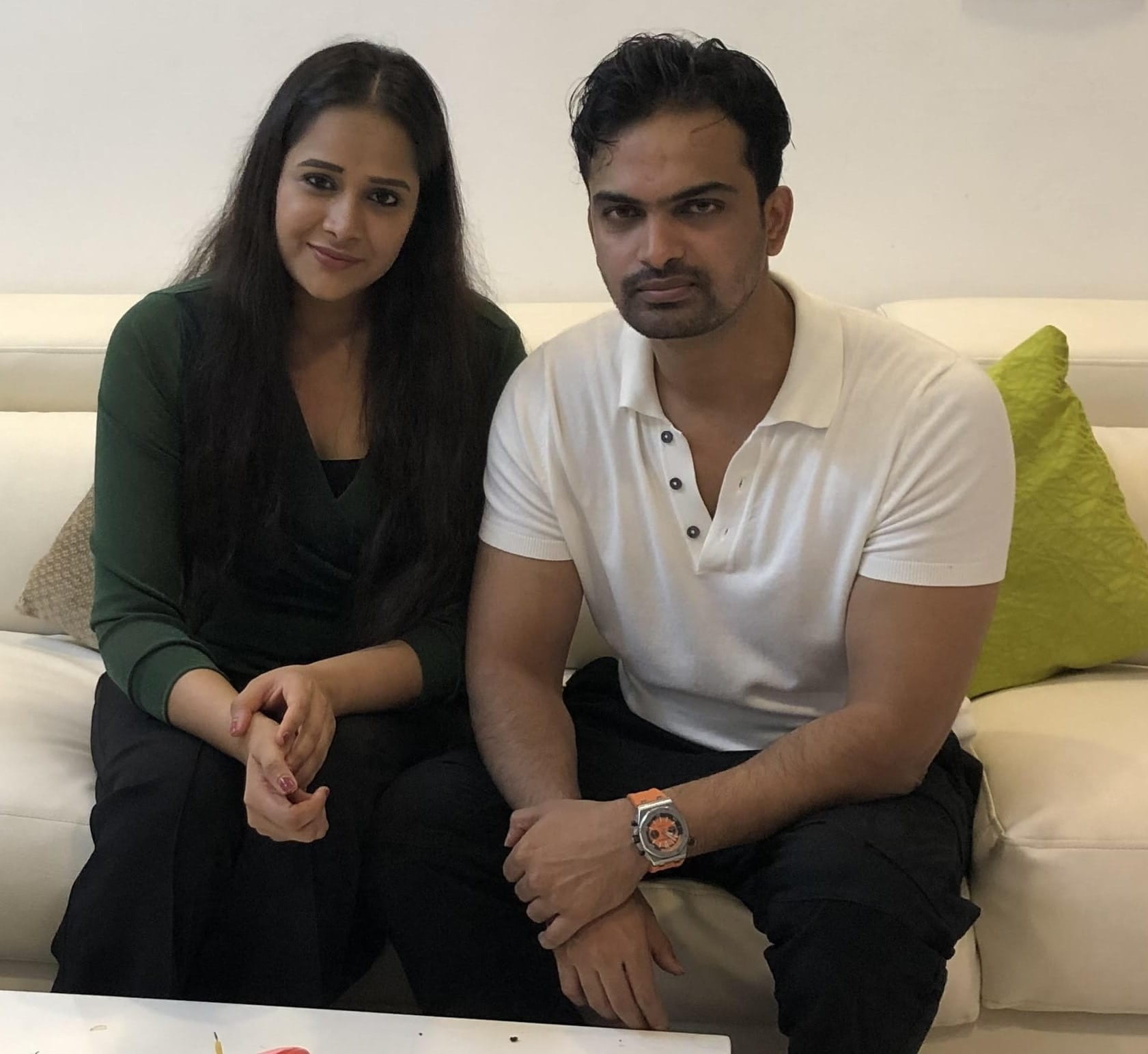 While pursuing her masters in London which she got a partial scholarship for, Abha had little time and money as a student. What could she make fast and without many ingredients which could comfort as well as fill the stomach? The humble khichdi (mixed lentils and rice dish), of course.
"I lived close to the college and had about an hour's time in between classes. I started cooking khichdi, as it was fast, light on the pocket and filled my stomach. I mastered the art of khichdi during my MBA," she adds. From then on, Abha became a khichdi connoisseur and would make different variations.
After moving back home to India, she wanted to stand on her own two feet.
"I left home with just two pairs of clothes and moved into a one-room kitchen apartment with a friend. My worldly possessions consisted of a Rs 500 mattress, and a couple of thousands, which I had to use for my daily expenses and rent. I used an old shoe rack as a cupboard. I found a job in a marketing agency which paid me Rs 22,000. Out of this, Rs 12,000 were spent on rent and electricity," she adds.
To save money, she stopped going out, isolated, and learnt to live by herself. She found solace in her 'affordable friend' khichdi. She would spend hours cooking multiple variations of the dish, which is popular across India.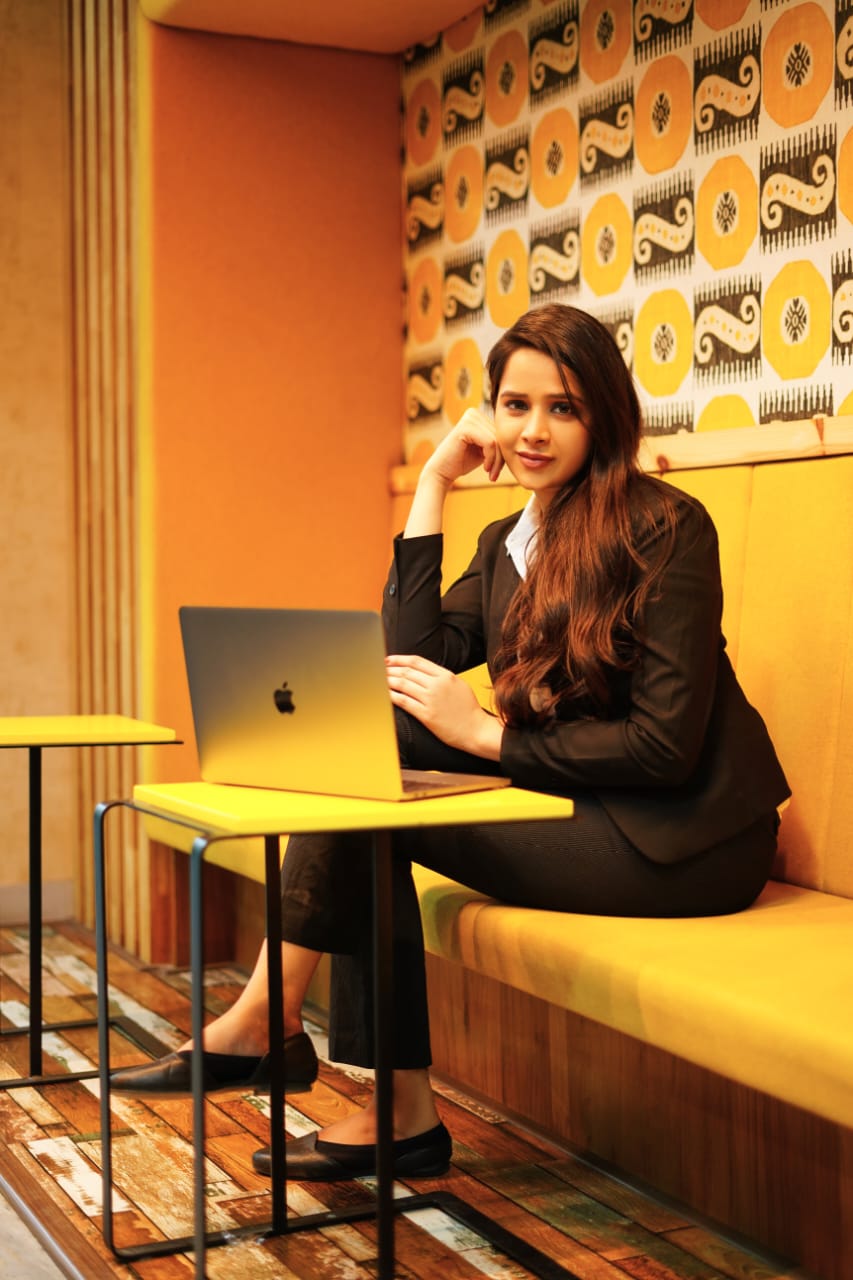 "Making khichdi gave me solace during my tough times. I had no 'Plan B' when I moved out. I didn't know what I would do if I didn't get a job. It was a risk, but one has to take a risk to succeed," she adds.
During this time, she was discovered by an ad director who gave her her first break. She got paid Rs 40,000 for this acting gig. Here is where the entrepreneur decided to take her first risk.
"I was paid Rs 40,000 for one day of shoot. I decided to take a chance and left my job. After all, I was getting almost double my salary for a single day's work. I then worked with top production houses, ad agencies and did modelling campaigns for brands like Cadbury, Kalyan Jewellers, Samsung and more," she adds.
After working for a few years in the modelling field, Abha decided that she wanted to do greater things, and start her own enterprise. Around the same time, she met her now-husband and co-founder of their venture, Mahendra Kumar.
"I cooked khichdi for him when we met and he was blown away by the taste. While we were brainstorming ideas, he suggested that we could start a khichdi business. This was the turning point in my life," says Abha.
Building a khichdi empire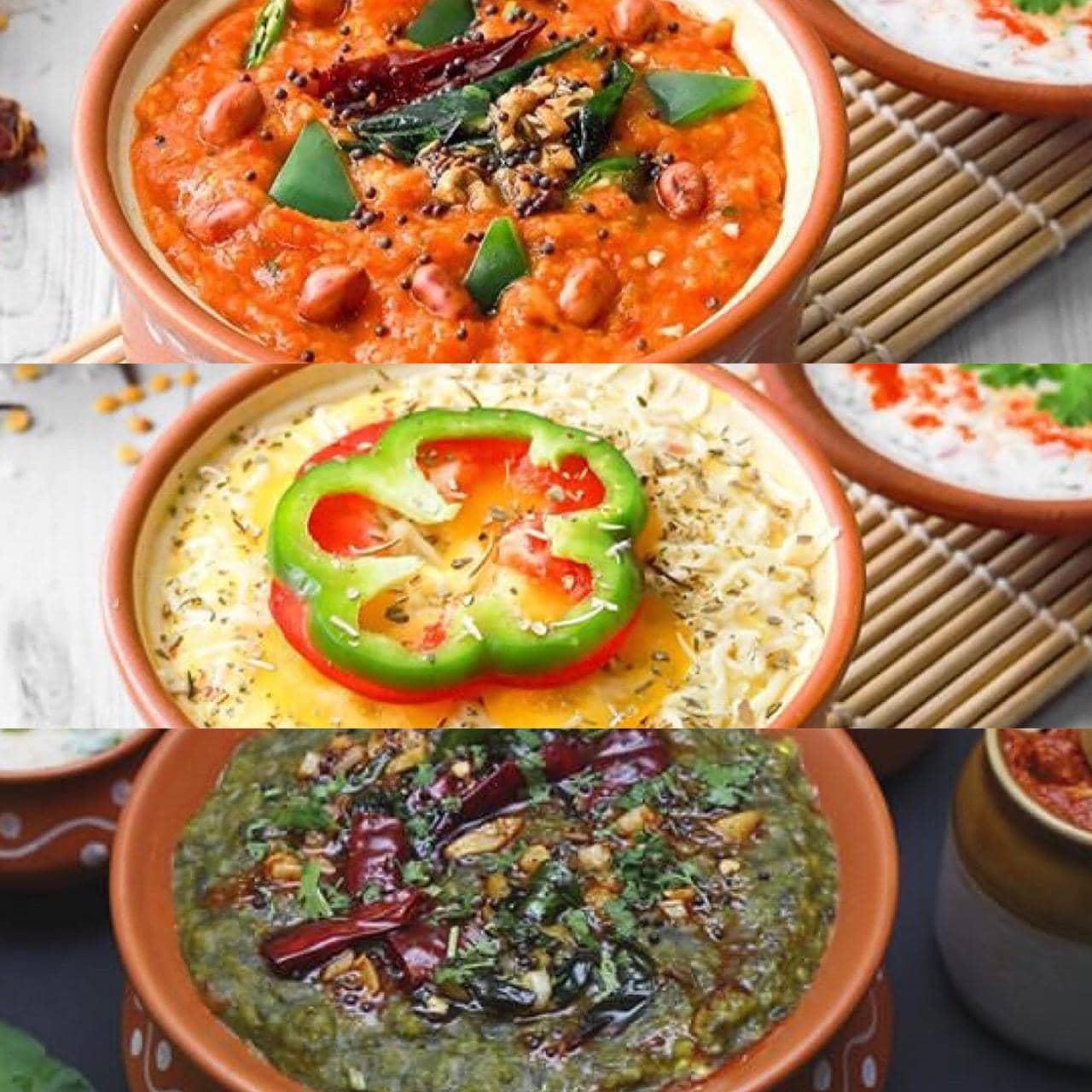 Pooling in all her life savings amounting to Rs 3 lakhs, Abha and Mahendra started Khichdi Express in July 2019 in Hyderabad as a cloud kitchen with just one staff member.
"When Mahendra suggested this business, I started doing some research and saw the popularity of this dish. I designed a menu and we decided to open the first branch in Hyderabad as rental spaces here are lower than those in Mumbai. It was just us and our kitchen member. We had nothing but our dreams when we first started," she adds.
They sell different types of khichdis. Starting with the crowd favourites like dal, palak (spinach) and mixed vegetable khichdi, the menu moves on to fancier varieties like cheese chilly, palak paneer, pav bhaji, kolhapuri, corn mushroom khichdi and more. Their khichdis are priced between Rs 209-349 and are served with a papad, work as a whole meal, adds Abha.
Within the first month of business, they earned enough to pay their staff members their salary, which was one of the most rewarding moments in her life, says the businesswoman.
"When I was able to pay someone a salary, which was the same amount which I got in my first job, I felt so happy. What added to the happiness was the fact that it was from the profits and we didn't have to take any loan or investment for the same," she adds.
Buoyed by the sales, they opened their second branch in Mumbai within six months. Today, they have eight branches across Mumbai and Hyderabad, with plans of opening three more in Hyderabad this month.
The COVID-19 pandemic saw everyone moving to healthier consumption and one of the food items prescribed by doctors is always khichdi; be it the dal khichdi in the north to your pongal in the south. This saw a boom for businesses like Khichdi Express, as more people started ordering the dish.
"We got a lot of orders from hospitals, isolation centres and people at home. We distributed free khichdi to people on the streets of Mumbai. People would call us with instructions asking for less spices. They would call us after their family members recovered and thank us. It was a rewarding moment. We felt great as our food could heal people," she adds.
Lavanya, a khichdi lover who stays in Banjara Hills, Hyderabad, says that she's been ordering from Khichdi Express for the past one year.
"Their khichdis are very tasty and fill your stomach. Their regular dal khichdi is very sumptuous and is my favourite. I found them through the food-delivery app, Zomato. For daily meals for office-goers like me, it's a blessing and a complete meal," says Lavanya.
Abha says that people laughed at her when she spoke about starting a khichdi business. "People told me that khichdi is only eaten when a person is sick. We have proven them wrong," she says.
But the journey wasn't all smooth as they had times when they didn't have money to even buy a cup of tea, as they invested all their profits into the business.
"We put everything at stake to make it big. There were many times when Mahendra and I had to share a cup of tea as we didn't have even Rs 30 in our pockets. But that's how we learnt. Nothing will stop us even if we don't have money, we gained the experience and the technique of building a business," she adds.
But she takes pride in the fact that the company is totally bootstrapped. Now, as they are looking at scaling their business by opening 300 more branches across the country, and going international in the next few years, they are looking at investors.
After choosing to live life on her own terms which is a daunting task and fending for herself, Abha has built a 'khichdi' empire. She advises people, especially women, to take risks and to defy societal expectations and norms.
"Step out of your comfort zone. Take risks and break societal taboos. You can achieve greatness only if you go out of your way. Analyse yourself and see what you're good at. Don't get scared and worry about 'Plan Bs'. Stand up for yourself and dream big," she adds.
Edited by Padmashree Pande.
We bring stories straight from the heart of India, to inspire millions and create a wave of impact. Our positive movement is growing bigger everyday, and we would love for you to join it.
Please contribute whatever you can, every little penny helps our team in bringing you more stories that support dreams and spread hope.
Tell Us More