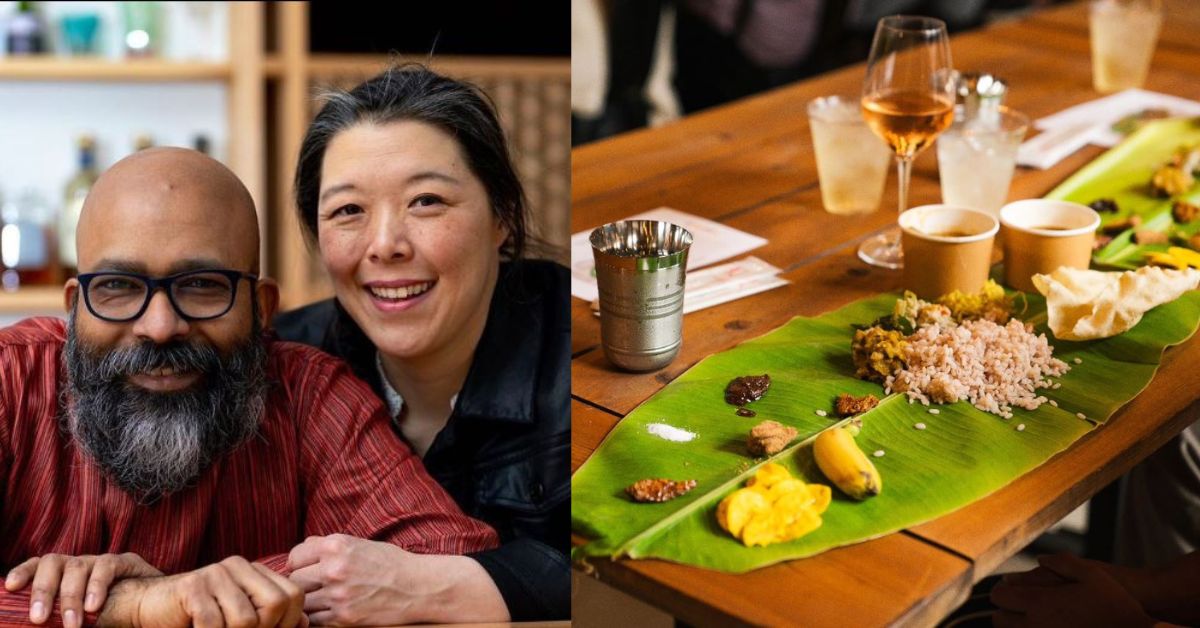 Margaret Pak and Vinod Kalathil started 'Thattu' restaurant in Chicago, which has now become the Keralan comfort food destination for the city's people. Recently, they were featured in The New York Times as one of the top 50 favourite restaurants in the US.
In early 2005, California's Margaret Pak travelled to India for the first time. But, it wasn't for a simple planned trip. Margaret made her way to Kerala to marry the love of her life, Vinod Kalathil, whom she met two years back in 2003 during a vacation.
The celebrations were followed by a huge feast and it was the first time that the bride tasted Onam 'sadhya' – the quintessential vegetarian feast from the state.
"It was a very beautiful and overwhelming experience to relish this cuisine. I felt shy to sit alongside the entire family and eat as I am left-handed. But my mother-in-law said that it was okay to eat the way I want," the Chicago resident tells The Better India.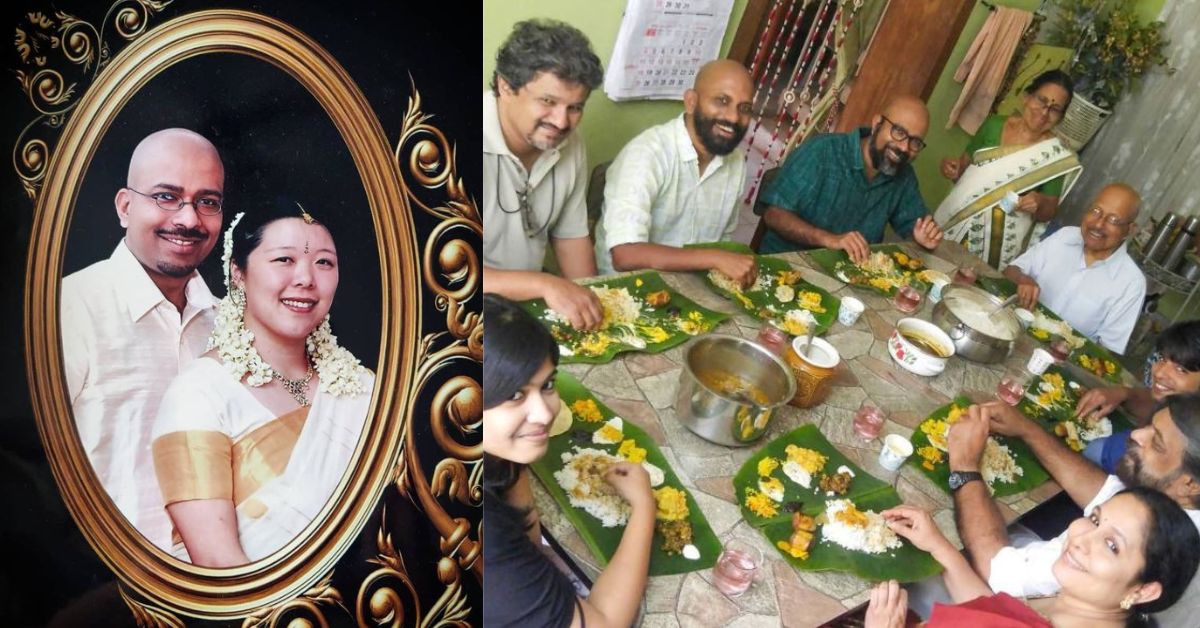 "I enjoyed every bite of the food. This cuisine has become my favourite part of Onam now," the 46-year-old adds. "For my entire one-month stay, I relished several Kerala cuisines straight from my mother-in-law's kitchen and instantly fell in love with them."
Years later, Margaret's fondness for this food led her to set up a restaurant called 'Thattu' along with her husband. "In the beginning, I was just learning all the flavours, textures, and the kinds of vegetables used in the food. But I was so moved by the cuisines that I learnt to cook them from Vinod and his mom," she says, adding that that's when she decided to introduce it to Chicago.
The anatomy of Onam sadhya
Onam is the biggest festival celebrated across Kerala to commemorate the return of the mythical King Mahabali. The story goes that he was banished to the land of the dead by Lord Vishnu but was granted the privilege of returning to his beloved state once a year during Onam.
On the last day of the 10-day festival, the whole family gets together for a grand vegetarian feast called the Onam sadhya. Traditionally served on a banana leaf and eaten by hand, it comprises dozens of dishes including rice, curries like thoran and avial, and desserts like the creamy payasam – a sweet pudding cooked in coconut milk.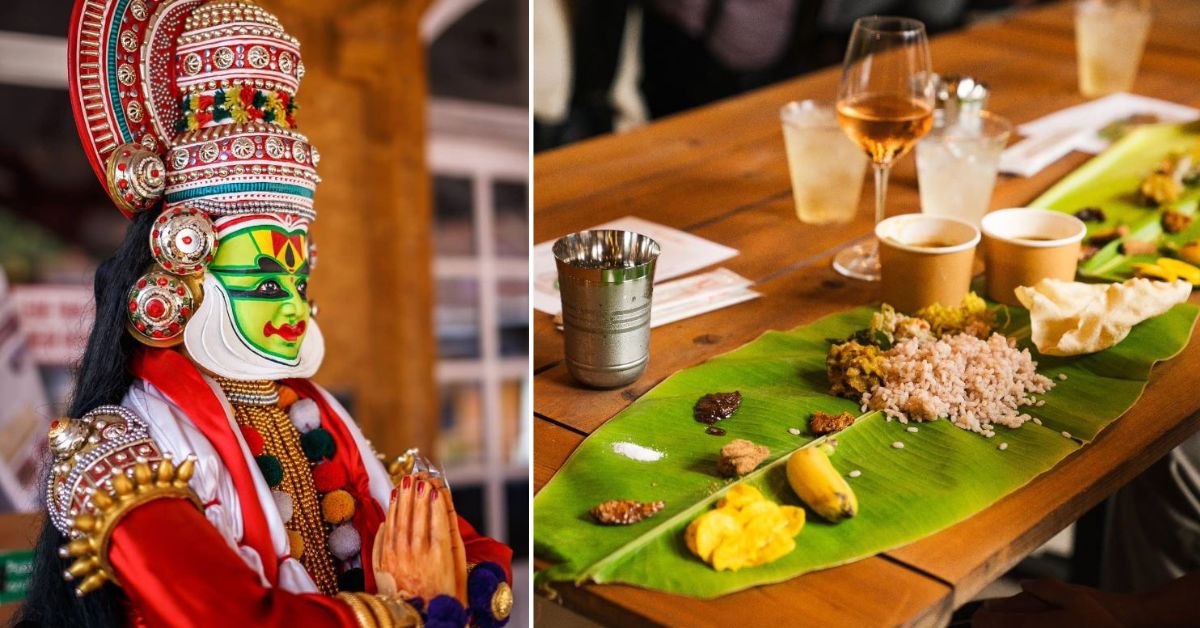 Typically at their restaurant, Margaret and Vinod offer sadhya with 15 items including matta rice which has a nutty flavour; sambar prepared with okra, carrots, and potatoes, avial which is considered the 'queen of sadhya' – a mildly-spiced vegetable dish cooked in a thick coconut and yogurt mixture; kaalan – elephant yam cooked in yogurt and flavored with fenugreek – that adds a tangy note to the sadhya.
Along with this, they also serve ginger and tamarind condiments, pappadam – lentil wafers to be crushed on rice and curries. As no Onam sadhya is complete without payasam, this dish is prominently featured on their menu too. The lip-smacking food is finished off with a generous dash of ghee on it.
Recalling his childhood memories of relishing sadhya, Vinod (54) tells The Better India, "I remember that the entire family would come together to prepare the Onam sadhya as it required everyone's collective efforts, given the number of dishes."
To be able to help diners abroad understand the native cuisine, the couple offers an illustration card that lists the offered dishes, the manner in which it is eaten, and how the dishes are to be mixed to marry all the flavours effectively.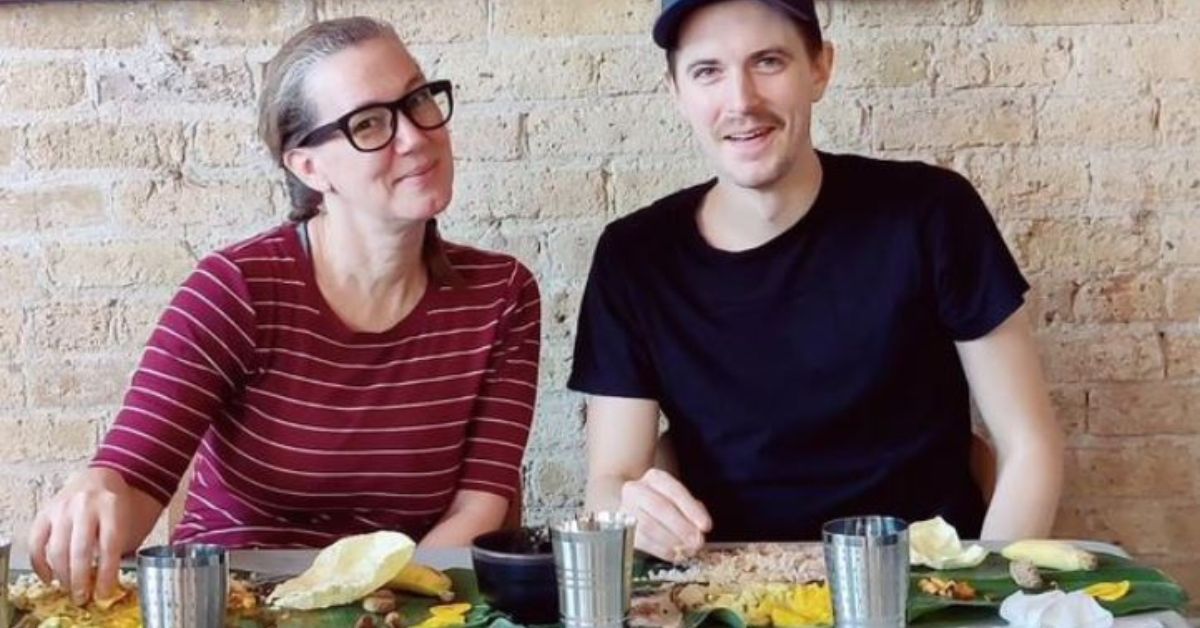 "Our Onam sadhya is a weekend-special recipe. In the course of three days, we serve sadhya to 250 people. Only two people have used spoons to eat the food so far, but the rest enjoy exploring and relishing the new food using their hands. Our authentic Kerala cuisine is very well received by the locals in Chicago," says Margaret.
Street food stall to USA's favourite restaurant
Margaret grew up in a small agricultural town in California. Before starting Thattu, she worked in the corporate sector for 13 years in several marketing, finance, and analytics companies. Being a foodie, she honed her culinary skills at a Korean restaurant where she worked as a prep cook.
"While working here, I learnt how to prepare menus and set up a restaurant business. By this time, I had developed a fondness for the cuisine of Kerala. I wanted to start my own food business then," she says.
So in 2019, Margaret quit her job and started a street food stall to offer authentic Kerala dishes. By then, Vinod had also quit his job and joined his wife in running the business.
Margaret recalls how the American customers were baffled at first when she started selling appams.
"I was often asked what I was making by the interested customers. Appams look like pancakes but are cooked on only one side. It piqued their interests as they watched me cook it and wondered how they were supposed to eat it. I would tell them that this particular pancake had to be dipped in a curry to be eaten," she adds jokingly.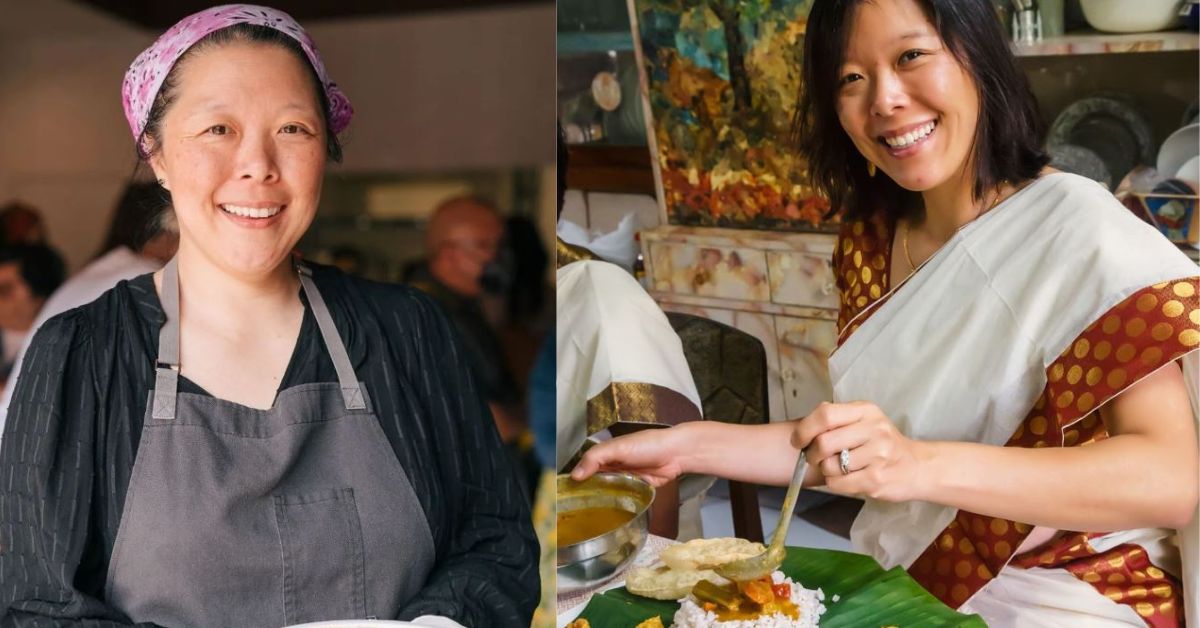 "The customers' curiosity and being open to what we offered really helped us expand our client base. Later on, we introduced several other Kerala cuisines to the menu," she adds.
Nearly 10 months later, the couple set up the restaurant in the Chicago neighbourhood, Avondale. Today, they serve a wide range of Kerala cuisines like pork chop peralan, malabar chicken biryani, chorum kariyum, Kerala fried chicken bites, and eggplant theeyal, other than the weekend special Onam sadhya.
Recently, The New York Times featured Thattu among the top 50 favourite restaurants in the United States. "We were very proud to get this national recognition. I did not have a culinary background and it was only through multiple visits to India and through trials and errors that I learnt to make these cuisines. To my immense gratification, people from diverse cultures appreciate our cuisines," she says.
For Vinod, it is equally a proud moment as his wife is promoting the food of his home state in a foreign land. "I absolutely love the fact and this experience has been phenomenal. Besides, I do not think I will ever be able to go back to a desk job. It is very satisfying to build a brand new business and make people happy with our cuisines," he adds.
Edited by Padmashree Pande; All photos: Thattu
Tell Us More
We bring stories straight from the heart of India, to inspire millions and create a wave of impact. Our positive movement is growing bigger everyday, and we would love for you to join it.
Please contribute whatever you can, every little penny helps our team in bringing you more stories that support dreams and spread hope.