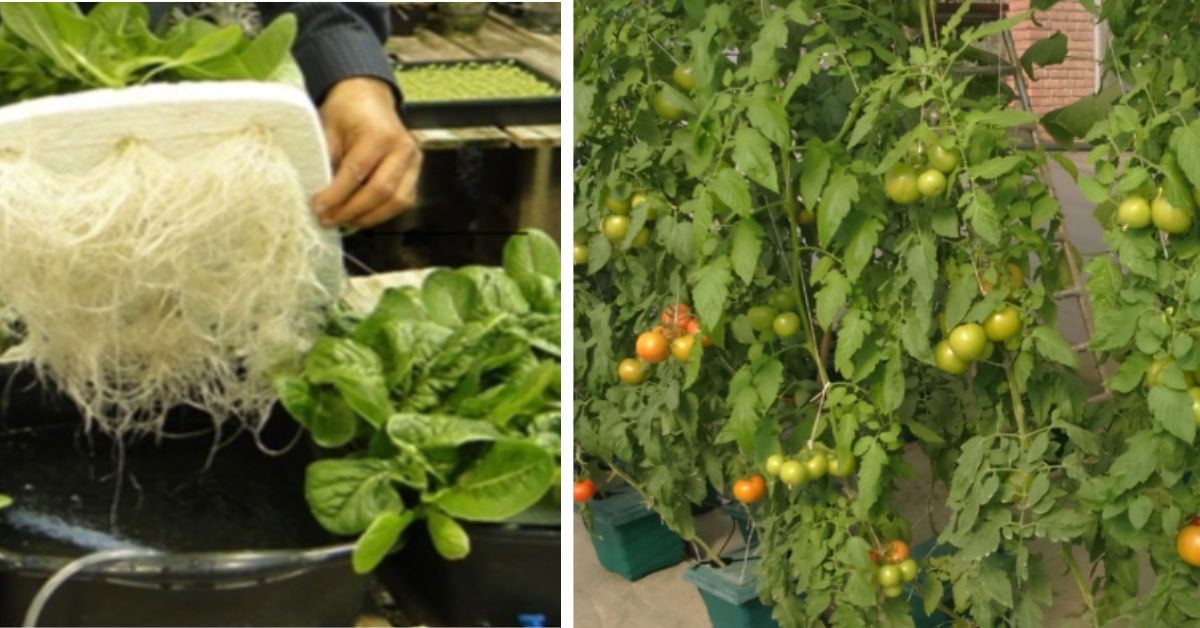 Developed by Dr V P Sethi, head of the department of mechanical engineering at Punjab Agricultural University, the Hybrid Hydroponics Technology combines both two types hydroponics systems to significantly reduce water wastage.
The Punjab Agricultural University (PAU) was recently in the news for developing and patenting the first indigenous Hybrid Hydroponic Technology (HHT) developed by Dr V P Sethi, the head of the department of mechanical engineering of the college. He says this technology could reduce water wastage by 90%.
In a chat with The Better India, Dr Sethi explained the benefits of the technology, its applicability in real-time, and why there is a need for such technology in the future.
With the changing environment and global warming, the agricultural needs of an ever-growing population will be hard to satisfy with our current technology. Scientists and agriculturalists from across the globe have been researching sustainable ways of increasing food production.
"A technology like HHT is needed for many reasons. I have travelled across countries like the US, Canada, Japan and seen scientists working hard to develop technologies for agricultural advancements at home. However, India did not have [an indigenous] hydroponics technology. While there are startups that are using hydroponics, they are mostly exported by Israel or Japan," he notes. 
Increasing the food productivity of India
A former student and a university faculty member, Dr Sethi has dedicated nearly three decades of his life to researching and developing sustainable technologies.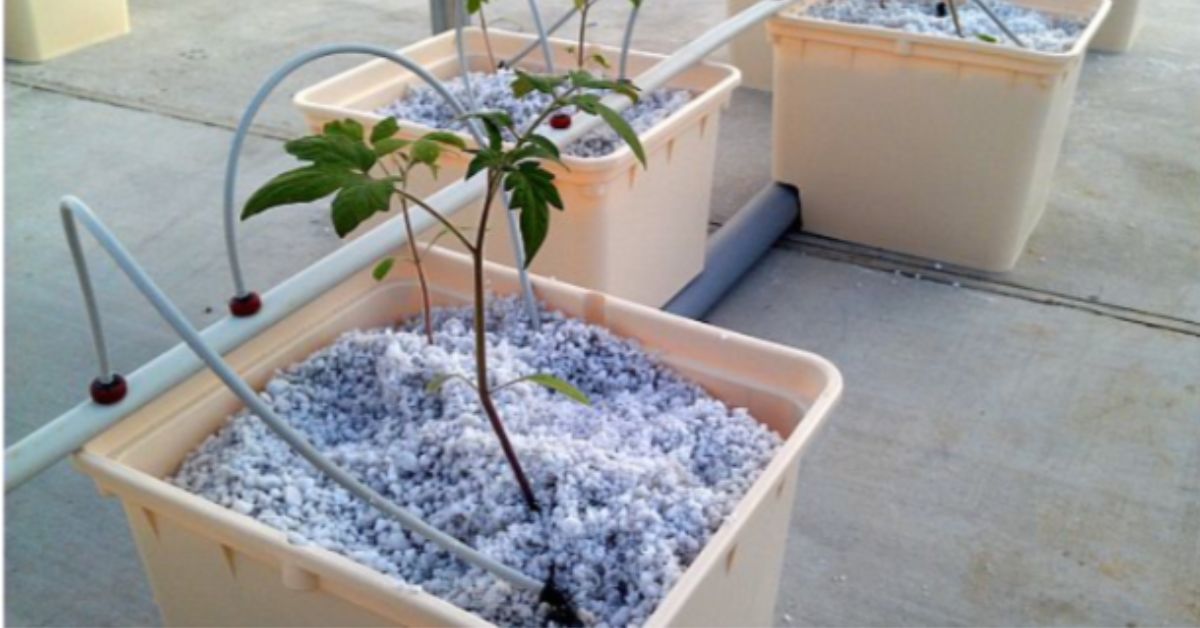 "After spending five years on research and development with a very small team of scholars and scientists from the Department of Botany, Chemistry, Soil and Vegetable Sciences, I was able to crack the code. Using HHT helps in improved water and nutrient perforation and re-circulation systems for pot-based substrate hydroponics," he notes.
Born in 1968 in Ludhiana, Punjab, Dr Sethi did his bachelor's in Agriculture Engineering and his master's in Mechanical Engineering. It was during his postdoctoral fellowship in the US that Dr Sethi met with a Korean professor Dr Chiwong Lee, who worked in the field of developing hydroponics.
"He was working on the various substrates that can be used in hydroponics and found it very intriguing. I decided to come back to India and develop our own hydroponics system. I returned to the university and told them about my idea of developing a Hybrid Hydroponics system," he says.
It took Dr Sethi nearly five years to fully develop the HHT system and grow vegetables using it, and another five to get the patent rights, which he and PAU received in November 2021.
What is HHT and how does it work? 
There are two types of hydroponics — water-based and substrate-based. Dr Sethi's hybrid technology merges the two to use the best of both technologies.
"With seed money of Rs 5,00,000 from the university, I started my research on developing the technology. We developed a small greenhouse with a capacity of 250 plants. It took me nearly two years to fully develop the technology and I tested it for another three years before applying for a patent right," he says.
The technology took a few hits and misses to become what it is today, notes Dr Sethi. While the concept of soil-less farming is not unknown to us, what he noticed was that the technology uses water from reservoirs and passes it to the pots.
"The water that was not taken by the plants would go to waste."
"In Hybrid Hydroponics Technology, we save this water by using the technique of recirculation. We developed a porous plate between the pots. The lower part of the pot contains the shallow water pond and the upper part of the pot carries the substrate. The plate between the two is the innovation as it carries equivalent pressure at both the upper and lower end of the pot."
This allows the roots to breathe and grow, and from the top, they would get ample oxygen.
"In the recirculation mode, we could save about 90% water as we don't allow even a drop to go to waste," he informs.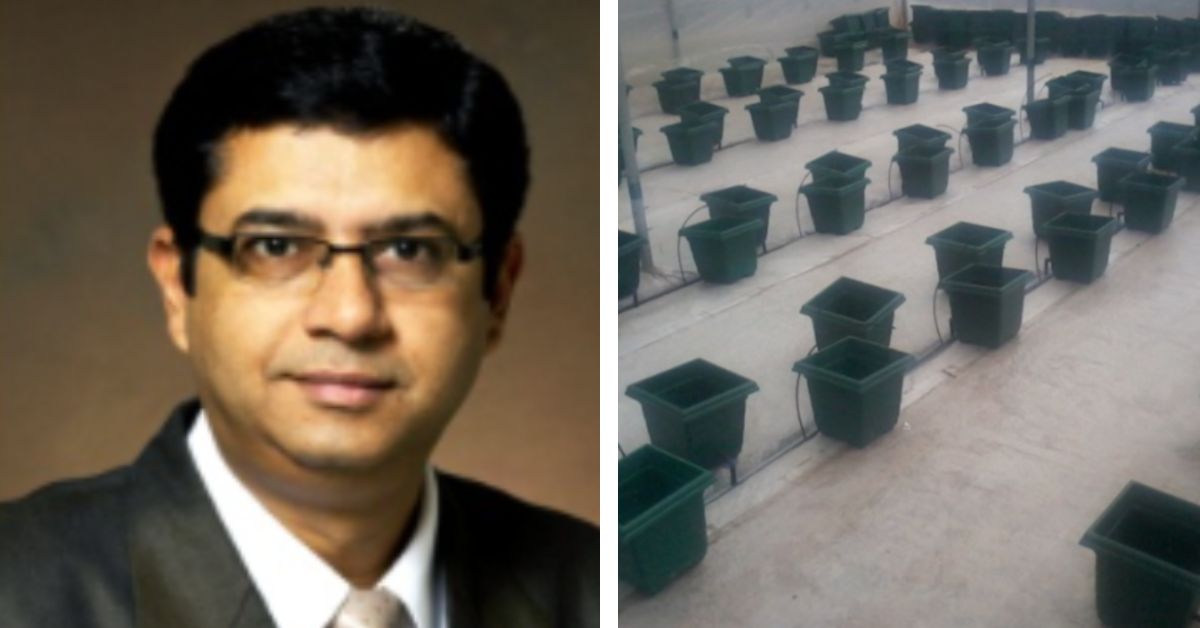 Dr Sethi also sprays the required minerals and nutrients on the plants to ensure that the fruit is the best in quality. "The newly-developed technology underwent a rigorous two-year testing phase by cultivating cucumber, tomato, and capsicum crops. Through this experimentation, it was established that the technology accelerated growth and yielded higher produce compared to prevalent pot-based systems like the bato bucket (inspired by Dutch technology) and grow bag-based systems (non-recirculation type, inspired by Israeli technology) in the realm of soilless cultivation," he adds.
"The method is not labour intensive like traditional farming as it is fully automatic. We have timers that are set in advance that provide and sprinkle required nutrients according to the plant's requirements."
Making it accessible for local farmers
There were a few arguments that Dr Sethi presented on the need for such a technology in India.
"The most important reason is that there is a lot of barren land in India that can be used for this purpose. Besides, this technology allows farmers and gardeners to grow food anywhere — from a closed room to a small terrace," he explains.
"This will also generate employment in the country. Right from a homemaker with a spare room in her house to an unemployed youth, anyone can easily use the technology to grow plants with a little training. They can consume it and sell the excess in the market," he says.
Another reason why Dr Sethi thinks the technology is important is that it saves water. "In the recirculation mode, with the use of HHT, we can save about 60 to 90% water depending on the plant," he says.
As for making it accessible to the local farmers, he says that there are plans underway.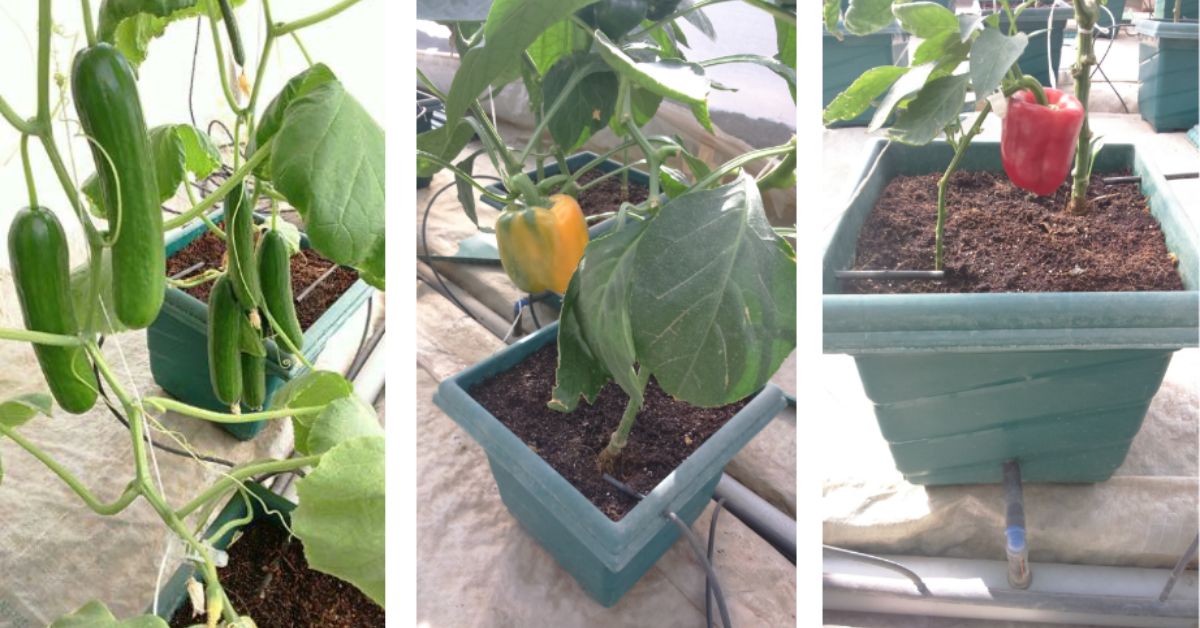 "There are many industries of hydroponics in India, but most of them import it from either Israel or China. This increases the cost. What we have created saves the cost by three times. If the cost is less, the technology automatically becomes more accessible. We are also in the process of making a manual for farmers and other users, and are also open to selling its commercial rights to the industry to make it more accessible," he adds.
"I have travelled across the world and have seen farmers using different innovative technologies to grow food. But this technology of merging substrate and water-based is not available anywhere in the world. I feel very proud that I was able to develop it and we call it swadeshi (made in India)."
"India is a country of small land holdings and the technology is especially designed to accommodate small-scale farmers. Our motto is to focus on "sabka vikas" (development for all) and this technology does the same."
(Edited by Padmashree Pande)
We bring stories straight from the heart of India, to inspire millions and create a wave of impact. Our positive movement is growing bigger everyday, and we would love for you to join it.
Please contribute whatever you can, every little penny helps our team in bringing you more stories that support dreams and spread hope.