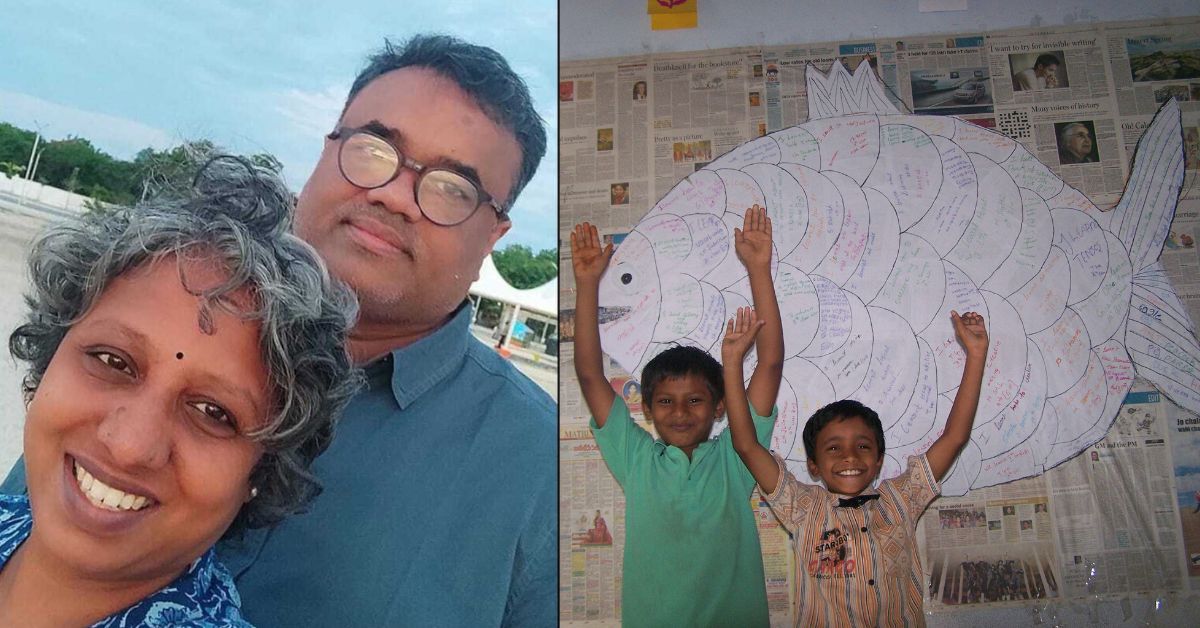 Teaching English to refugees during his college days set Hyderabad-based Rennis Joseph down the path of starting Ignis Careers, which teaches 3.5 lakh children from low-cost schools across India English language and life skills.
Imagine you are tasked with delivering a speech or a business plan in front of an audience, but you fail to communicate your idea, speaking mostly with fillers in your sentences. Back in school, you feared asking questions to teachers or participating in debates and discussions. You were taught to learn the syllabus by heart and study with the intention to pass your examinations, and not with the purpose to excel.
"We have a culture of education where students are suppressed and made to sit quietly throughout their schooling for 12 years, and again in college for another five years. Then one fine day, you expect them to be communicators and collaborators in projects. That is where they fail," notes Hyderabad-based educator Rennis Joseph.
"In schools, people make fun of students who are unable to speak English properly. Their natural curiosity and ability to communicate efficiently are killed. Learning becomes a tedious task," adds the 47-year-old.
In a bid to address the gap in life skills and English language learning at the school level, Rennis and his wife Imma Mary started Ignis Careers to teach students and train teachers through interactive curriculum and participatory learning methods. So far, they have taught English language and life skills to over 3.5 lakh students and trained at least 10,000 teachers in about 1,000 low-cost schools across Andhra Pradesh, Karnataka, Telangana, Odisha, Mumbai, and Delhi.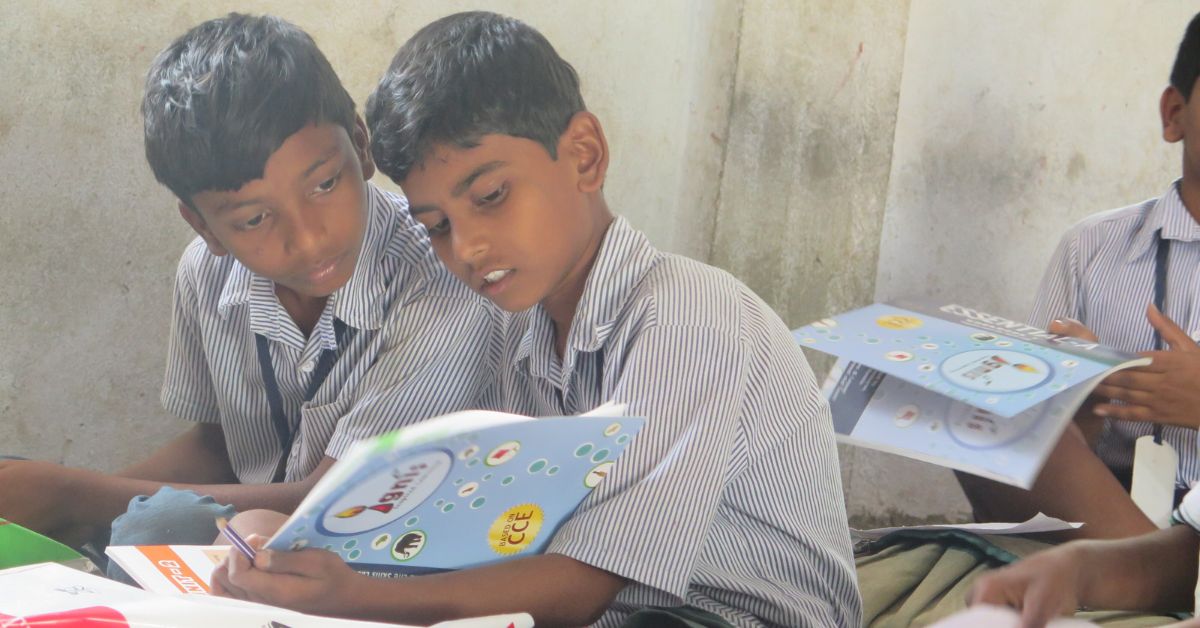 What's unique about Ignis is its use of 'play' in inculcating these curricula and making learning fun for children, a philosophy emphasised by the National Education Policy, 2020. "We do not talk about definitions in the beginning. We ask them to talk about their parents, their vision of a smart school, or a hospital. We let them engage in fun activities and in the process help them learn grammar concepts. Through this, they are able to retain the concepts," Rennis explains.
Left PhD for a 'better purpose'
In 2002 while pursuing PhD at Jawaharlal Nehru University (JNU), Rennis got an opportunity to engage in a project with the UN High Commission for Refugees in Delhi. Born to an impoverished family of farmers, he immediately took the job to support his university fee. But this changed his aspirations.
"This project was very interesting. I had to teach the English language to Afghan and Burmese refugees. I had no idea where to start. One of my PhD guides suggested — 'Don't talk, let them speak'," he recalls.
"When I started implementing this, I understood that it is not just about English, it is about life skills. Language is all about expression, not just about structures that we have adopted conventionally," he adds.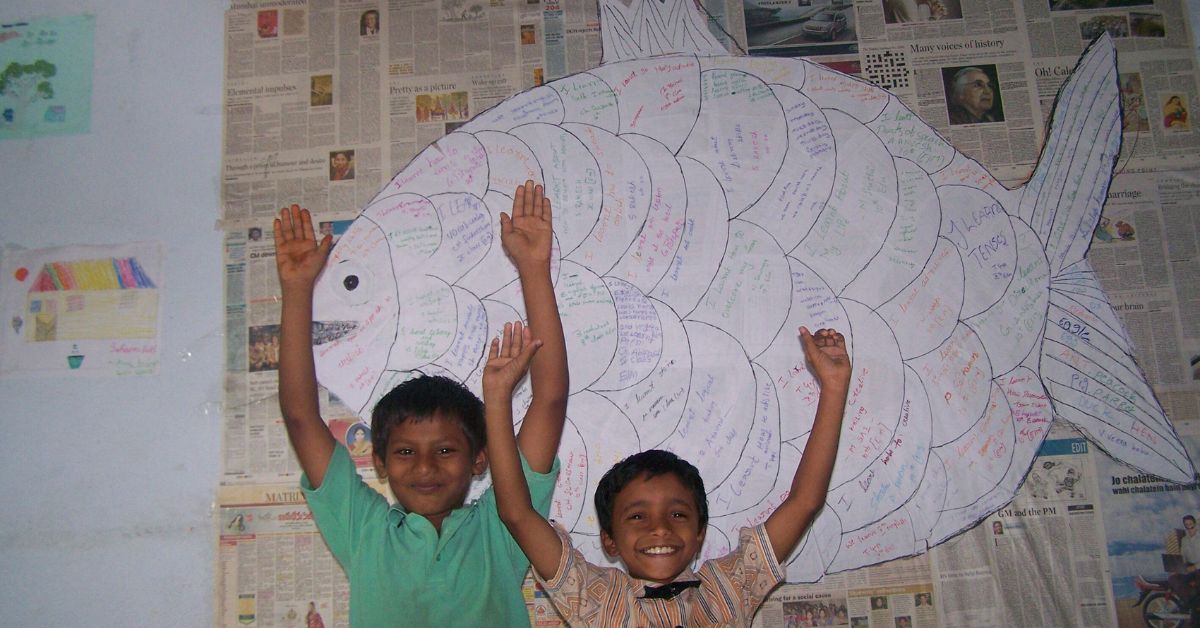 Soon after, he dropped out of JNU to start teaching life skills and grammar to students. "When I went to JNU, my parents expected me to be a professor somewhere but I realised I could do a lot better and bigger by teaching students. For me, the best education started after I left college," he says.
In 2004, he started teaching in a coaching institute in Bengaluru. As part of his visits to smaller towns in the state for promotional programmes, he would get a chance to interact with school students. "Here, I observed the horrible system of education we have. I asked the students, 'What is a cloud?', 'What is a window?', and they looked up into the sky. They had no idea."
"Our education system is all about mugging things and putting them down. Rote learning is itself a dangerous thing, it imparts no skills to students. It is a very rigid architecture psychologically. As a teacher, your job is to manage a classroom of 100 students, it is not about teaching them, just handling them," he says.
"In our classrooms, the person who sits in the back row is expected to be a clown. Others do not collaborate with them. Whenever a backbencher stands up, everyone bursts into laughter, that student starts thinking they are a 'joker' and they lose the confidence to do better," he adds.
These experiences led Rennis and Imma (whom he met in JNU) to start Ignis Careers in 2014.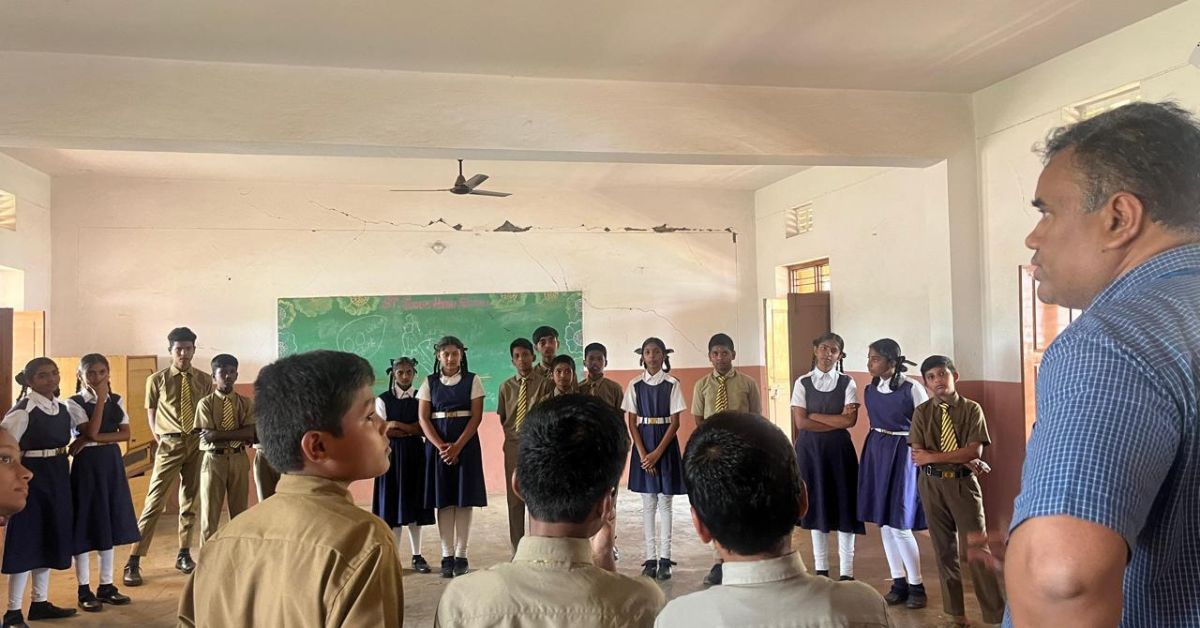 Making classrooms fun
Explaining how they work, Rennis says, "First, we form a small group of say five students. We let them sit in a circle, not rows so that there is no difference between a front and a back-bencher."
"We make a few groups of 4-5 students each. We then ask one group to design a smart village with the best sustainable technology possible, we ask another group to redesign a hospital. They observe the limitations of the current system and come up with a design which they draw on a chart. While doing that, they build design thinking," he explains.
"We try to promote positive interaction among peers. It helps them to build critical awareness and negotiations among team members," he adds.
Rennis and his team work with any school for about four years, but remain in contact with the school to trace the impact. For instance, his team worked in Banapuram village of Telangana in 2010. After five years of this intervention, he says, 90 percent of the children going to schools in the villages were enrolled in higher education in colleges. "In 2019, we did a study to check what happened in the last 10 years. We found that all the girls were still in school," he smiles.
Other than teaching the students through interactive sessions, they work to create a pool of teachers who can think of innovative ways to teach children after they leave.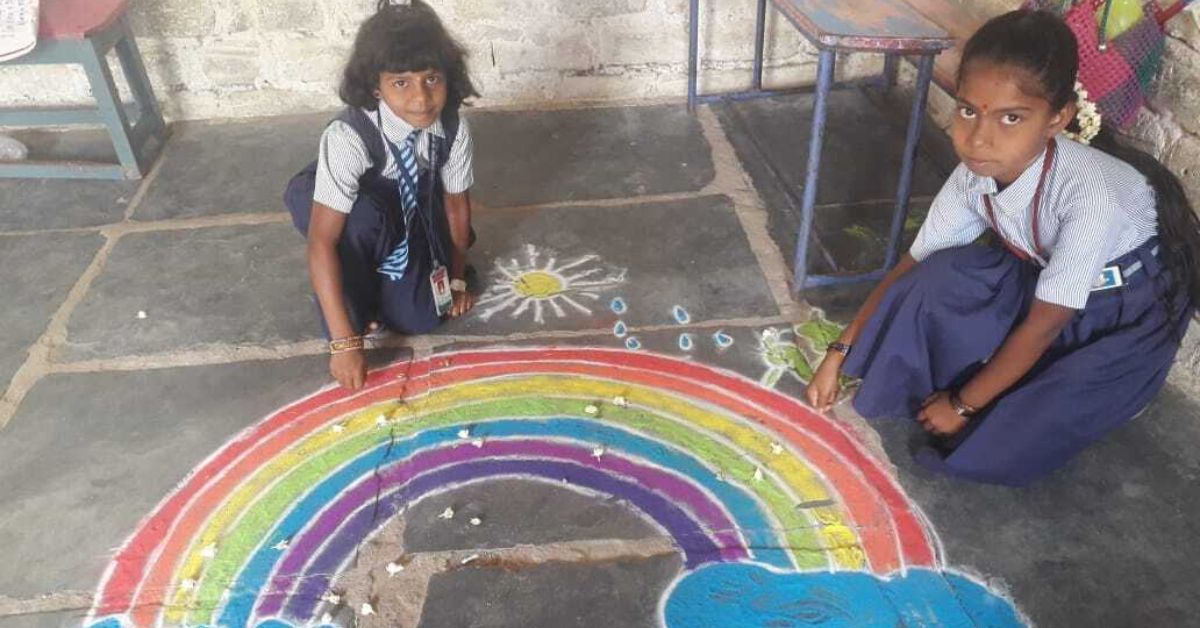 For this, Rennis says a trainer is sent to a school once every week and is provided with a unit-wise printed textbook with creative ways to teach the children. In conversation with The Better India, Narmada Samala, a rural teacher fellow in a school in Khammam district of Telangana says, "Teachers are trained to develop their skills so that they can train students accordingly."
Explaining what makes the teaching method unique, she says, "If I have to teach students about prepositions, I won't start by teaching them the definition and what are the words of prepositions on board."
"Here, a teacher hides any object in the classroom, and students are asked if it is 'under' the table or is it 'in' the bag. After the activities, we tell the students that the words they used like, 'in', 'under', 'on', 'behind', or 'beside', are called prepositions. So, they easily understand the concept. Similarly, we teach other grammar concepts. This helps engage all the students and we see a great improvement in oral as well as writing skills of students. This kind of training is not happening anywhere," she adds.
For this, Rennis charges up to Rs 700 per student per year from low-cost private schools. For government schools, they do not charge any amount and manage expenses through CSR donations. But there have been times when he had to borrow from his friends to run the startup.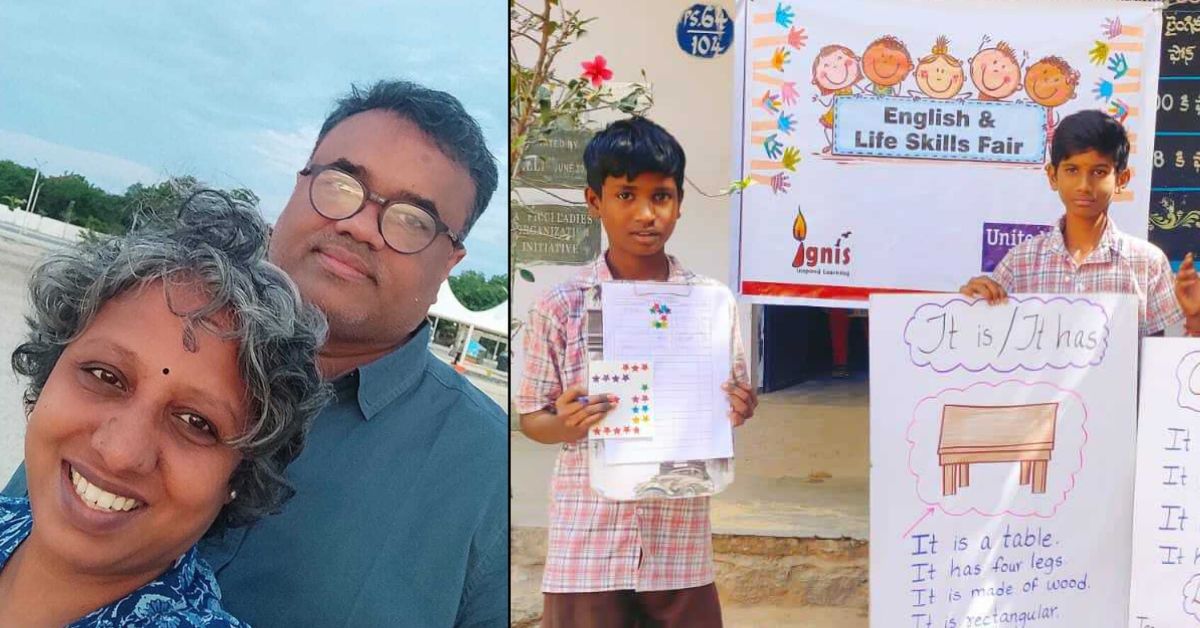 "In 2016 after demonetisation, we were affected for two years as were our partners. We did not receive sufficient funds to run the startup. In 2017, I was so short on money that I had to pull my children out of school because I could not afford their fees," he says.
"In 2019, we conducted a study and found that 94 percent of parents from various cities we are working in saw improvement in the quality of life of the students. Our training methods make young people confident. These experiences give us hope. In the end, it is about the happiness on the faces of our students and the freshness we are able to bring into classrooms."
"I am someone who wants a strong purpose to live, and when you find the impact, you are motivated to do better," says Rennis.
Edited by Divya Sethu; All photos: Rennis Joseph.
We bring stories straight from the heart of India, to inspire millions and create a wave of impact. Our positive movement is growing bigger everyday, and we would love for you to join it.
Please contribute whatever you can, every little penny helps our team in bringing you more stories that support dreams and spread hope.