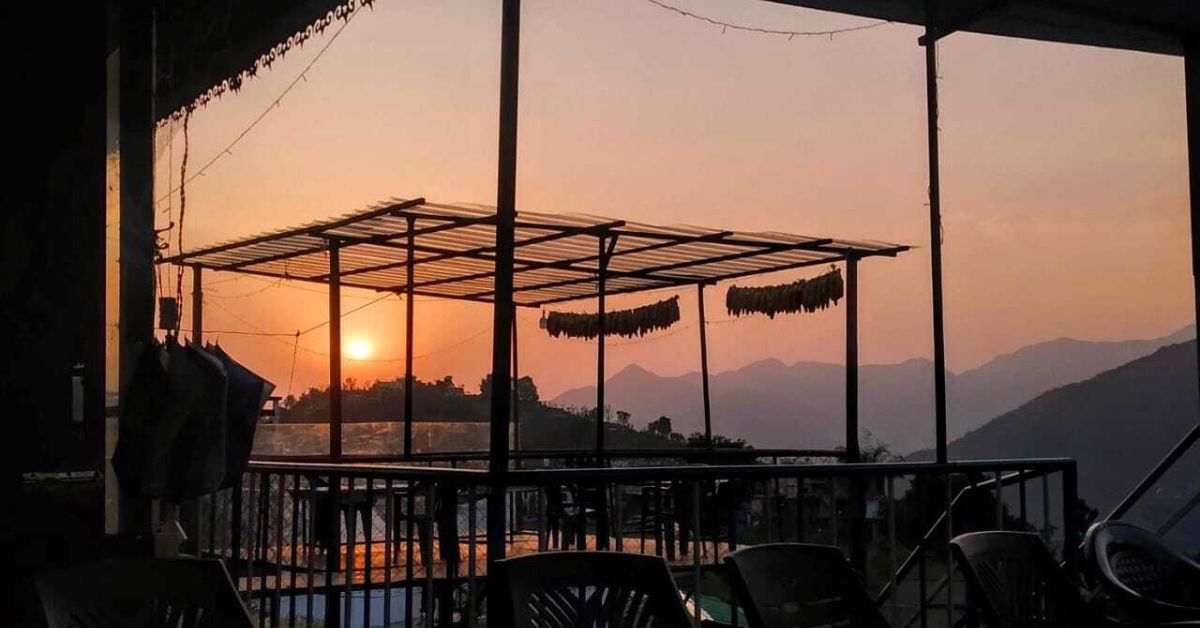 Canada-born Lori Chauhan moved to India in 2006. She and her husband Kunwar started Garhwal English Medium School in Uttarakhand to provide affordable, quality education to rural children.
Just five kilometres from Kempty Falls in Mussoorie, Uttarakhand, there's a small village named Sainji. Also known as the "corn village", it's a popular destination for tourists and explorers. One thing that tourists often can't resist trying in this village is the tea and delicious cakes at Lori Chauhan's 'The Corn Village Cafe & Bakery'.
At first glance, the cafe would look like any other small tea shop with tables facing the picturesque hill views, serving tea and coffee to hungry travellers. However, if you get a chance to speak to its humble baker, Lori will tell you that although she enjoys sharing her love for baking with visitors, it's not her only passion.
The primary purpose behind running the cafe is to raise money to run the school she started for underprivileged children from nearby villages. Called Garhwal English Medium School, it currently provides education to around 125 children from 25 different villages in the Jounpur Block of Tehri Garhwal.
All the proceeds from the cafe go towards running the school.
Stayed back in India for love
Born and raised in a small town near Ontario, Canada with four sisters and a brother, it was from her mother that Lori learnt baking at the age of eight.
"I always loved baking and taking care of children. When I was in college, I wanted to become an educator. So, Garhwal English Medium School is the amalgamation of the two," the 65-year-old tells The Better India.
Lori first visited India in 1998 for a school field trip. During her time in the country, she was concerned about children living on the streets. She wanted to do something about it. So, a year later, she returned to India and volunteered at several NGOs. She travelled back to India every summer for four years to do the same before starting her master's in Canada.
In 2006, Lori returned to India to pursue PhD in Landour Language School. "For my thesis on language learning, I wanted to visit villages and talk to people. I was a very hands-on researcher and wanted to have real experiences," she says.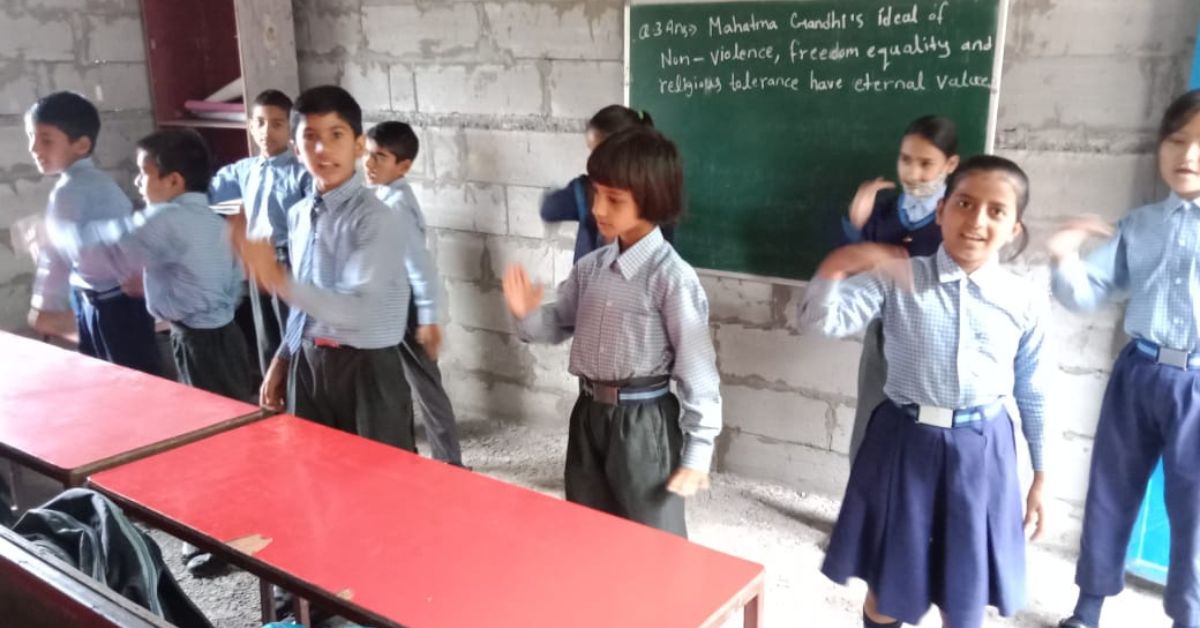 She stayed in Sainji during the research, where she met her husband Kunwar Chauhan for the first time. "He was the pradhan of the village and introduced himself. He was educated in Delhi but chose to return to his village as he wanted to work towards uplifting the area. We had a lot of things in common besides our care for the village children," she says.
Sparks flew and the two got married in 2007, and the couple settled in Sainji.
"About a year into our marriage, many villagers would come and ask me if I could teach English to their children. Soon, they started requesting if we could start an English medium school for the children," she says.
"The reason for such requests was mostly because at that time there were no English medium schools nearby, and the ones in Mussoorie were not affordable for the villagers," she explains.
This laid the foundation for the Garhwal English Medium School, which has over 125 students today, in classes starting from nursery to Class 8. Volunteers from England, Canada and other countries visit the school often as volunteers.
Eight students, a cow shed and teacher Aunty
"We started off really small with just eight students in a makeshift classroom, which was originally a cow shed. But this arrangement did not last long as we started to get more and more students every day," says Lori.
She continues, "The reason why I think we had such a big turnout was because the people here want to break the cycle of poverty. Their children who go to government schools are not able to face competition from children from private schools. They do not get admission to good colleges and many end up coming back to the villages to work on farms. The parents here really want their kids to come out of this cycle and earn a decent income."
By the end of the year, the school had shifted to a bigger building with more teachers and amenities.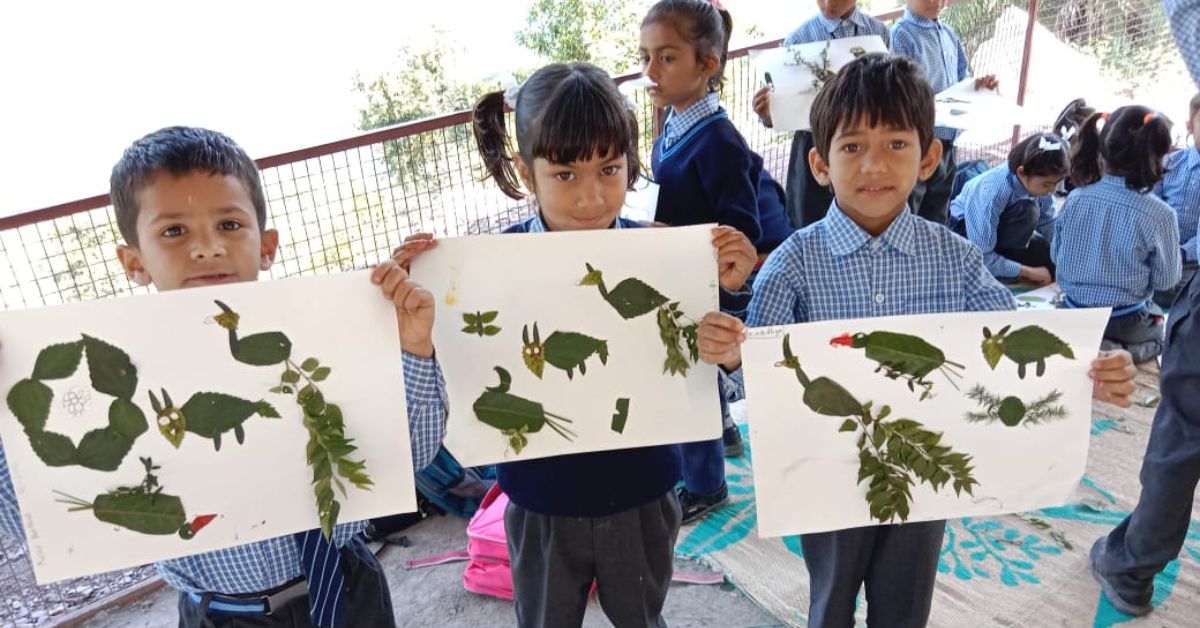 "Initially, we hired teachers from nearby areas. While they were educated enough, their method of teaching was the 'jot-this-down-and-memorise-it' kind — just as they were taught in government schools. We did not want that for our school. So we started an outreach program and asked people from around the world to come and share their methods of teaching with our teachers," shares Lori.
"This was quite a success, and we still have volunteers coming in from different countries," she adds. The school currently has 13 teachers, and the school is registered with the state education board.
"Another important aspect that we are very particular about is that all the learning takes place in the classrooms itself. Since the children here come from rural backgrounds, they do not have anyone back home to assist them. So we ensure that the children absorb all that needs to be learnt right here with us at school," she says.
Talking about the management of the school, she says, "Prior to the pandemic, we hosted travellers in the village, planned activities around the place, etc, and used those proceeds to run the school. However, when the pandemic hit, we could not proceed with this setup," she says.
Kunwar, who always loved her baking skills, suggested they open a bakery and cafe to raise funds. "This is how the cafe came into existence," says Lori. "I love baking and this seemed like the perfect idea. It serves as a great source of income for the school today."
Presently, the principal, management, and teacher aunty of the school, Lori, has taught hundreds of children.
Ronit Rawat, a former student at the school, says, "I came to know about the school from some friends who went there. If you visit Sainji, the hill right in front of it is my village, Kandital. The method of teaching in the school is quite different as it is very immersive and interactive. We had dance and painting classes. We would interact with people coming from all over the world to teach us."
Ronit is currently studying hotel management in Dehradun and is pursuing an internship with JW Marriott.
Another student Mansi Bhandari, who is also a volunteering teacher at the school now, says, "We had everything — a library, a field, toilets etc — on the campus. While there are English medium schools in Mussoorie, the fee is enormous and we cannot afford it. The school and Lori Aunty proved to be a blessing for me and many children in the area. The education here is as good as any private school, and we get a chance to dream big and get jobs in cities," she says.
Mansi is currently pursuing her bachelor's in arts.
Reflecting on her journey so far, Lori says, "I remember my teacher in anthropology would always say how I should be running an NGO instead of becoming a professor. As we can see, he was right. The path my life took is so much more fulfilling and worthwhile than being only a teacher."
Sponsorships, volunteering, and how you can help!
"While we charge a very minimal fee of Rs 200 to the children, with books and uniforms, the burden can be a lot for some parents. This is why we run a sponsorship programme for the children too," she says.
Explaining the program, she adds, "In this programme, we sponsor students who need the most help. Sponsors contribute Rs 1,200 per month, which covers all expenses, including transportation (if needed), books, and uniforms."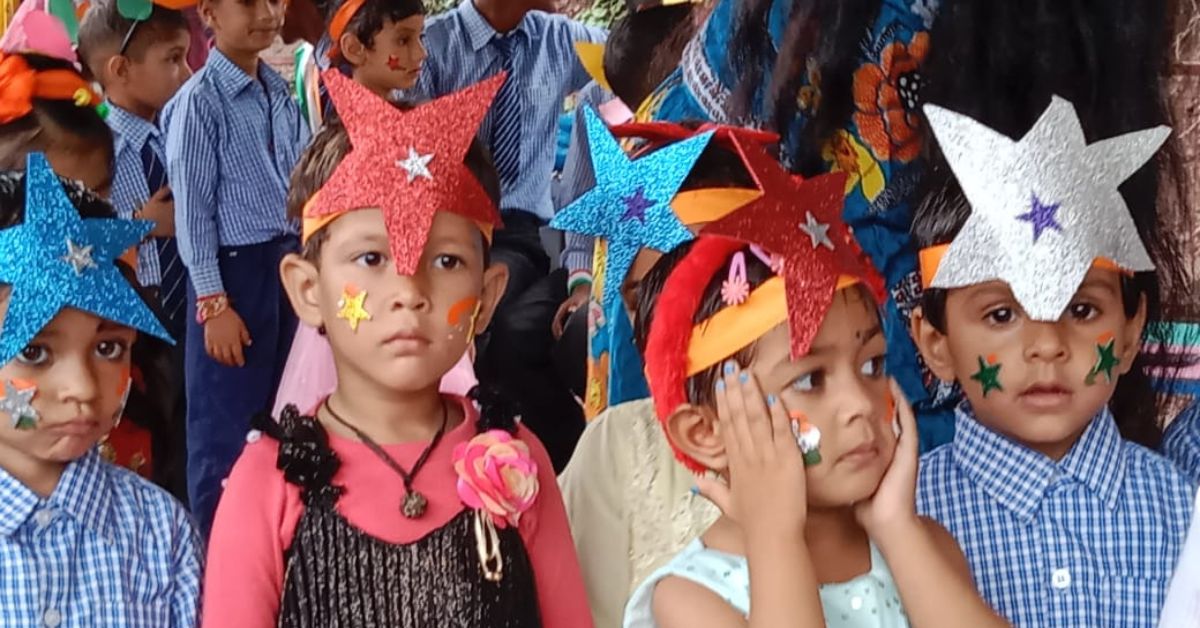 Another way of helping Lori out in her work is by volunteering. "For volunteers, there is an option of staying with us and contributing in kind. The ones who wish to stay with us will get a room and three meals a day for a fee of Rs 850 per day for the first month, Rs 750 per day for the second month, and Rs 650 per day for the third month, and so on," she says.
All the proceeds from the volunteers also go towards running the school.
If you wish to support Lori with her work, you can reach her at 78953 77200.
Edited by Pranita Bhat
We bring stories straight from the heart of India, to inspire millions and create a wave of impact. Our positive movement is growing bigger everyday, and we would love for you to join it.
Please contribute whatever you can, every little penny helps our team in bringing you more stories that support dreams and spread hope.