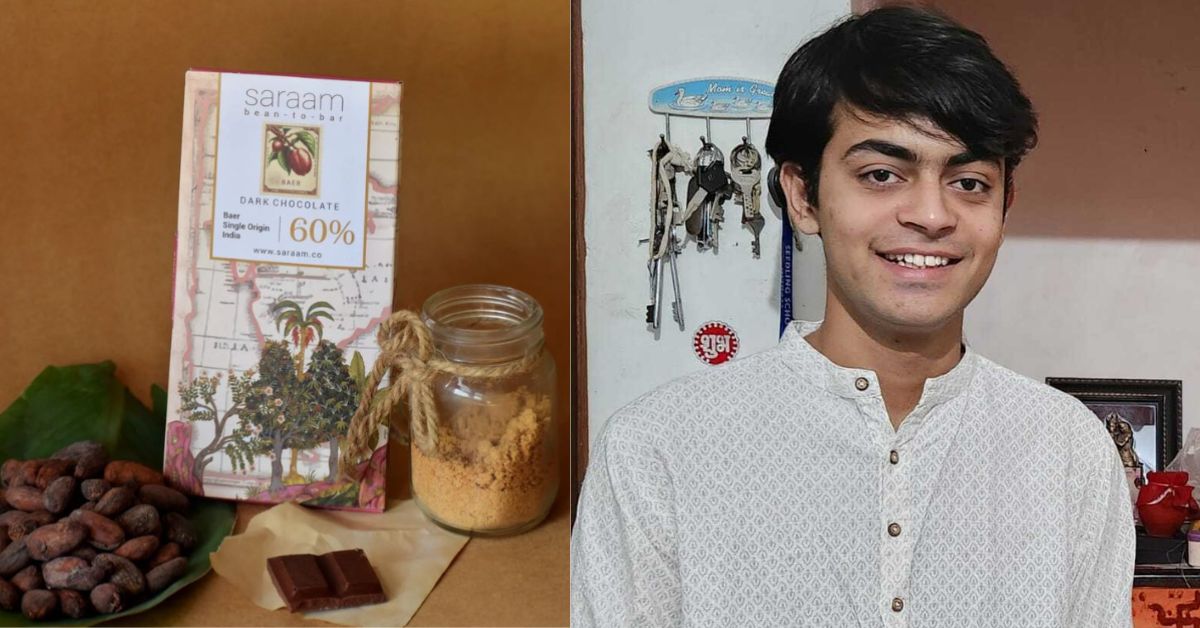 Udaipur resident Digvijay Singh is a self-taught chocolatier who runs Saraam, a bean to bar company that incorporates indigenous fruits like ice apple, kokum, baer and more in delicious chocolate slabs.
Indoor games, work from home, online classes, Dalgona coffee, exploring your inner baker…sounds familiar?
Three years ago, when the COVID-19 pandemic hit, the world slowed to a halt, and the profound impact of the pandemic was mixed somewhere with a period of deep reflection and changes. For those of us who could be safe in our homes, hobbies like gardening and cooking flourished, and many people found new avenues to explore. 
Similar was the story of Udaipur-based Digvijay Singh, then 16. He recalls, "I had a lot of free time in hand with school being online. I wanted to invest my energy into something interesting and fun. After various tries, I found myself making chocolates at home. This was the start of my brand," he tells The Better India.
Digvijay is 19 today, and a self-taught chocolatier who runs Saraam, under the ambit of which he has sold over two tonnes of chocolates to hundreds of happy customers across the country including Delhi, Bengaluru, Udaipur, and Jaipur. What's interesting about Digvijay's endeavour is that he incorporates indigenous fruits and spices like baer, jamun, saffron, and more to put India's botanical heritage and biodiversity on the culinary map.
How did this lockdown hobby translate into a flourishing business? We sit with Digvijay to find out.
For the love of chocolates
Born and raised in Udaipur in a middle-class family, Digvijay grew up watching his father work hard in his automobile shop. "I always thought of him as someone who has worked his way up to the economic ladder and I always wanted to add more to it," he says.
Digvijay grew up looking beyond books and lectures. "I would always be looking for innovative ideas and things to do that were 'out of the box'. In school my teachers always supported this innovative side of my brain," he says.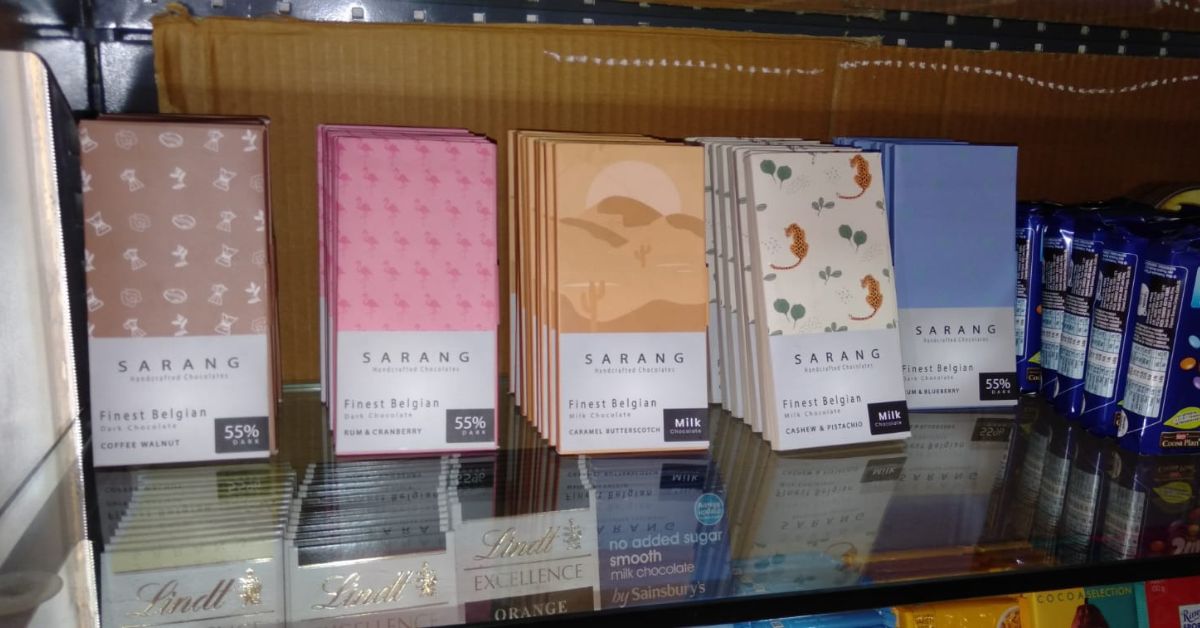 This innovative inclination received a boost during the pandemic-induced lockdown, when Digvijay became confined to his home. "I started to look for something to do in my free time and I stumbled upon various things. What I noticed was that a lot of people were getting into baking and confectionery. This seemed doable, and I have always been an ardent chocolate lover," he says.
"I shared this idea with my cousin Mahaveer Singh and he was enthusiastic to join me. However, back then I did not have a plan of action. I didn't even know how to make chocolates," he says, adding that he always had a curious mind and loved learning new things.
With the help of YouTube, Digvijay learnt the art of making chocolates and started to distribute them to family and friends to try.
"I used to keep practising and moving between my home kitchen and my aunt's kitchen. There have been errors too, but with time I was able to find the right balance. Initially, I was funding it myself with the money I earned from a part-time job," he recalls.
He continues, "My parents were not really aware of the plan I had and they probably looked at it as a hobby. When I received good reviews from my parents and friends, I decided I needed a business plan."
A year earlier during Diwali, Digvijay's father had purchased a car for which he received a box of chocolates as a present. "That day I asked the showroom manager how many cars were sold, and he said more than 60. They all were given boxes of chocolate. This gave me the idea of contacting hotel owners and car showroom owners to sell my chocolates to them," he says.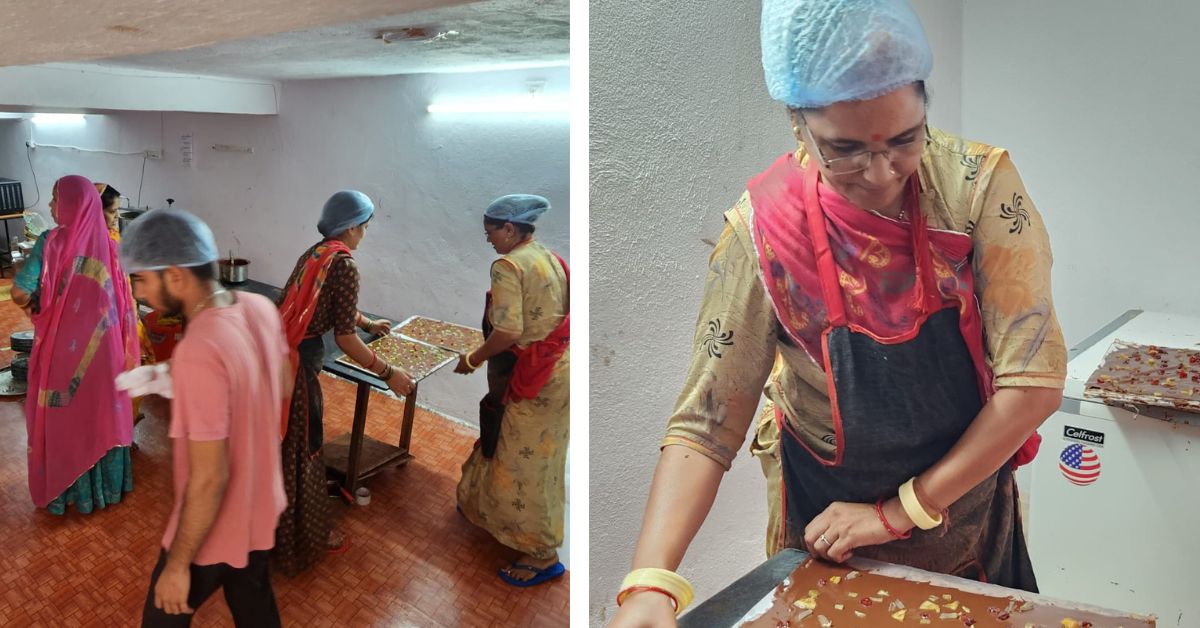 In 2021, Digvijay got his first order of 1,000 chocolates from a car showroom owner. He also launched his brand under the name Saraam the same year.
"I was happy beyond words and was very excited for the future too," he says.
What started as a hobby to kill time has today become a successful chocolate brand that has made a lifetime revenue of Rs 1 crore and sold over 2 tonnes of chocolate.
Bringing Indian fruits to the limelight
In 2021, Digvijay came across an article online on how there were a wide variety of indigenous fruits that were being extinct. "There were mentions of fruits that I have never even heard about and I was very shocked. For us fruits mostly mean the mainstream apples, mangoes, bananas and grapes," he says.
"Hearing about how so many tasty fruits are left ignored was sad and I wanted to do something about it. This is when the idea of putting them in chocolate came to me," he says.
Digvijay researched indigenously grown fruits such as kokam, ice apple, and so on, and tried them to discover which ones go well with chocolate.
"In the culinary world, we don't go beyond exotic berries, cherries and oranges. I have never seen a brand that puts anything else beyond the known few fruits. I wondered if there is a market for such chocolates and decided to take a leap of faith," he says.
Being in the business for only a few months, he was a little sceptical about this move.
"However, I wanted to do something about the situation. I did not want to lose such a great variety of fruits and also wanted to put them on a global map. I just wanted to tell people that 'Hey! These fruits exist and I have put them in chocolate for you to try'," he says.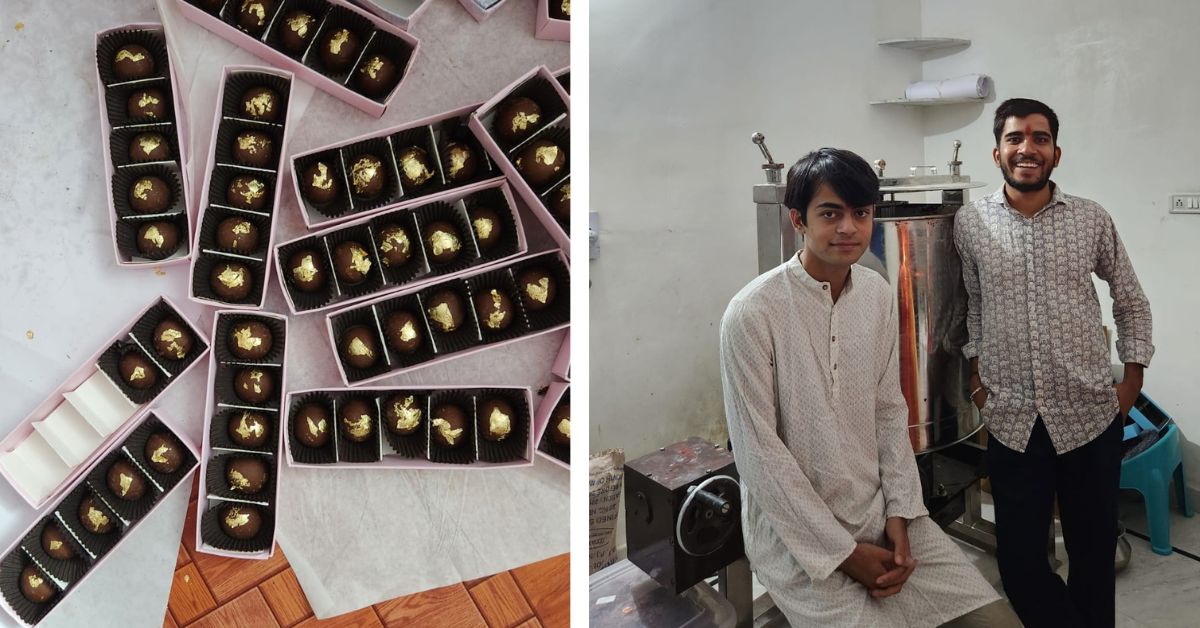 "I started out with baer or Indian Jujube, then moved on to saffron and cardamom. I have also experimented with bael, amala, jamun, kokam and rose apple," he says. "The baer chocolate and the white chocolate with saffron seem to be a great hit among people and are one of our best sellers."
Digvijay sources his cacao from Kerala and Tamil Nadu and fruits from parts of the country where they are predominantly grown — for instance, the baer is sourced from Udaipur itself, kokam from Kerala, and so on.
"I first picked up Saraam Chocolate at one of the local grocery stores in Udaipur where a sales promotion event was going on. I was stunned to find out that this chocolatier is just 19. For a 19-year-old to not only make amazing chocolate bars, but also [oversee the] packaging, branding and selling was quite a pleasant experience. His chocolates are a delight to eat, he has a great sense of taste and has been able to pair fruits like baer, which are not very common, with chocolate," says Abhijeet Karwa, one of Digvijay's regular customers.
Talking about the importance of using these fruits, Digvijay says, "The philosophy behind the move to using Indian native fruits is simple — to give them the importance they deserve. With my generation, we sometimes tend to forget the culturally rich country and its diverse flora and fauna. You know how our grandparents would tell us that they would just pick up fruits straight from trees and eat them…we never got that chance. Using these fruits is a very small step but I want to introduce my generation to them."
The chocolates are available to buy from Saraam's website and Instagram and stores in Udaipur and Jaipur.
(Edited by Divya Sethu)
We bring stories straight from the heart of India, to inspire millions and create a wave of impact. Our positive movement is growing bigger everyday, and we would love for you to join it.
Please contribute whatever you can, every little penny helps our team in bringing you more stories that support dreams and spread hope.