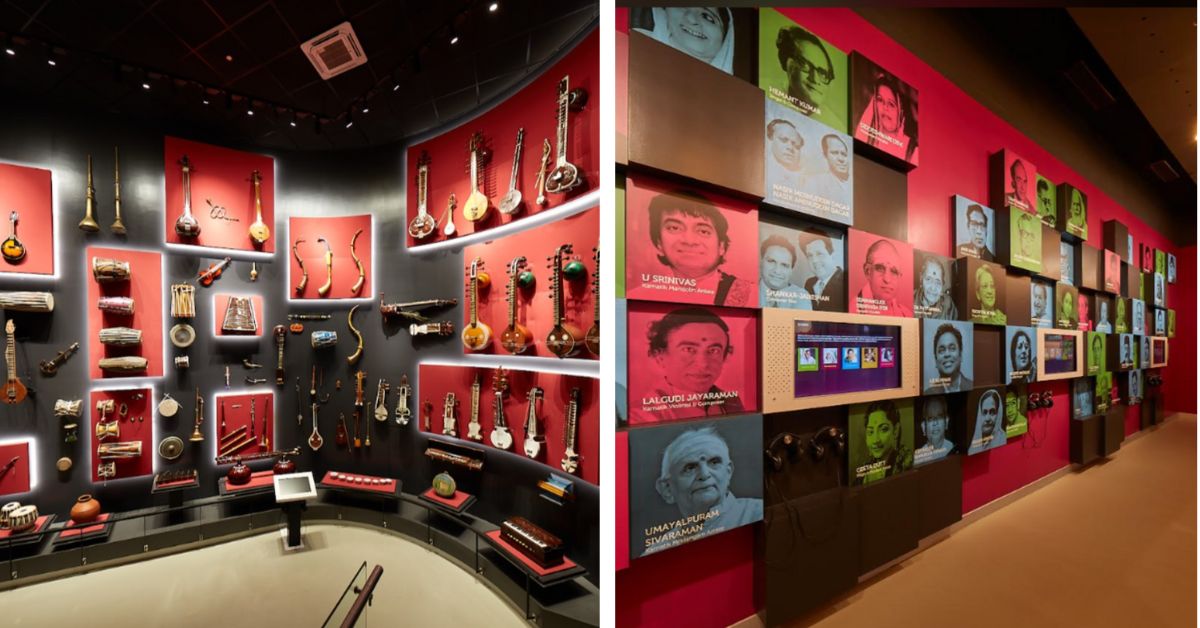 Revealing the wide diversity and history of Indian music, the Indian Music Experience (IME) museum in Bengaluru is an awe-inspiring tribute and treasure trove of the nation's rich legacy.
A brightly painted auto rickshaw, with no driver, has two visitors seated inside, listening to Indie pop from the early years of contemporary rock music. Adjacent to it is a space dimly lit and adorned with temple bells hanging from the ceiling and pillars, inscribed with Vedic hymns. Sonorous chants from the Vedas echo around. The sounds contrast, even as strains of the musical notes seamlessly merge.
Folk songs and classical ragas, playback singers and Bharat Ratna artistes, freedom struggle and popular films — the seemingly disparate sections rub shoulders merrily here at a one-of-its-kind Indian music museum in Bengaluru. Revealing the wide diversity and history of Indian music, the Indian Music Experience (IME) museum is an awe-inspiring tribute and treasure trove.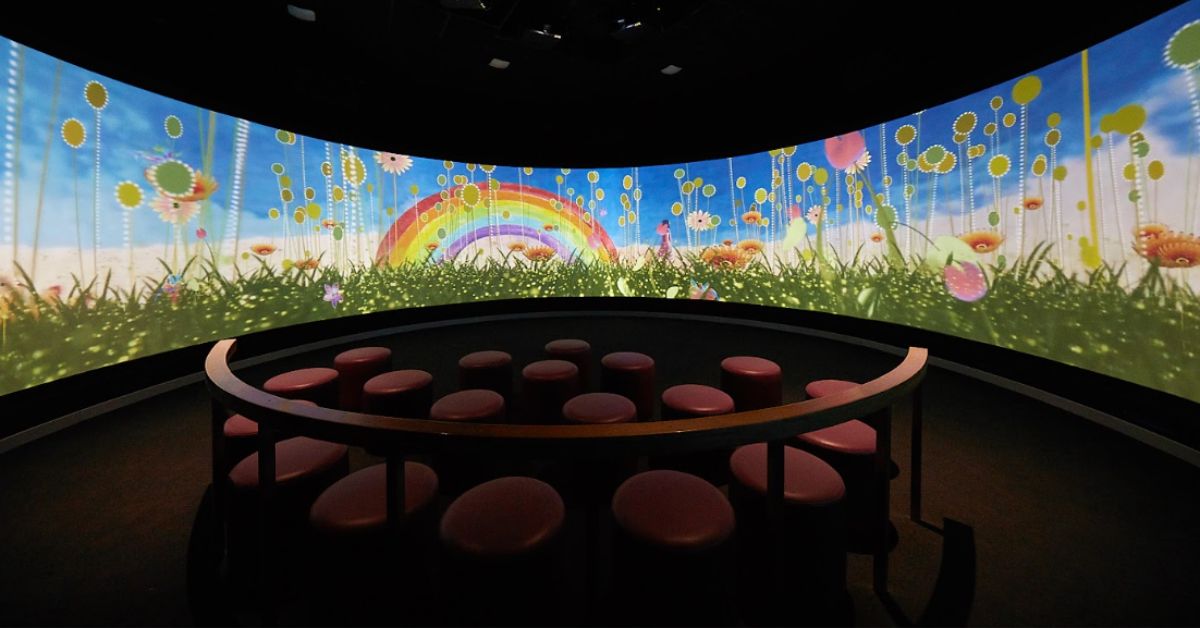 A nation whose dance and music tradition dates back to over 2,000 years deserves this and more. There is, of course, the Sangeet Natak Academy, but it focuses more on performances — this was the thought that M R Jaishankar, the chairman of Brigade Group of Real Estate Developers, found himself thinking. But India needed something that also showcased the rich history of music, he realised while visiting the Grammy museum in Los Angeles. Roughly ten years later, his dream came true, and the IME was open to the public. 
"The Indian Music Experience music came into being as a community development initiative," Jaishankar explains. "Though I'm not a connoisseur, I'm passionate about music: be it Western classical, Carnatic or Bollywood songs of yesteryears. I wanted to create something that will make the younger generation aware of India's rich heritage in art and culture."
He continues, "This need was further driven home when I visited museums in the West and realised that Indian culture is far richer. In Seattle, I saw the Jimmy Hendrix museum, and that made me think that if a whole museum can be dedicated to a single musician, India, which has thousands of musicians, also needed a museum to showcase its heritage."
"IME, promoted by the Indian Music Experience Trust, is doing a creditable job of nurturing various forms of music. We wanted an interactive approach so everyone could craft their own unique experience when engaging with the exhibits."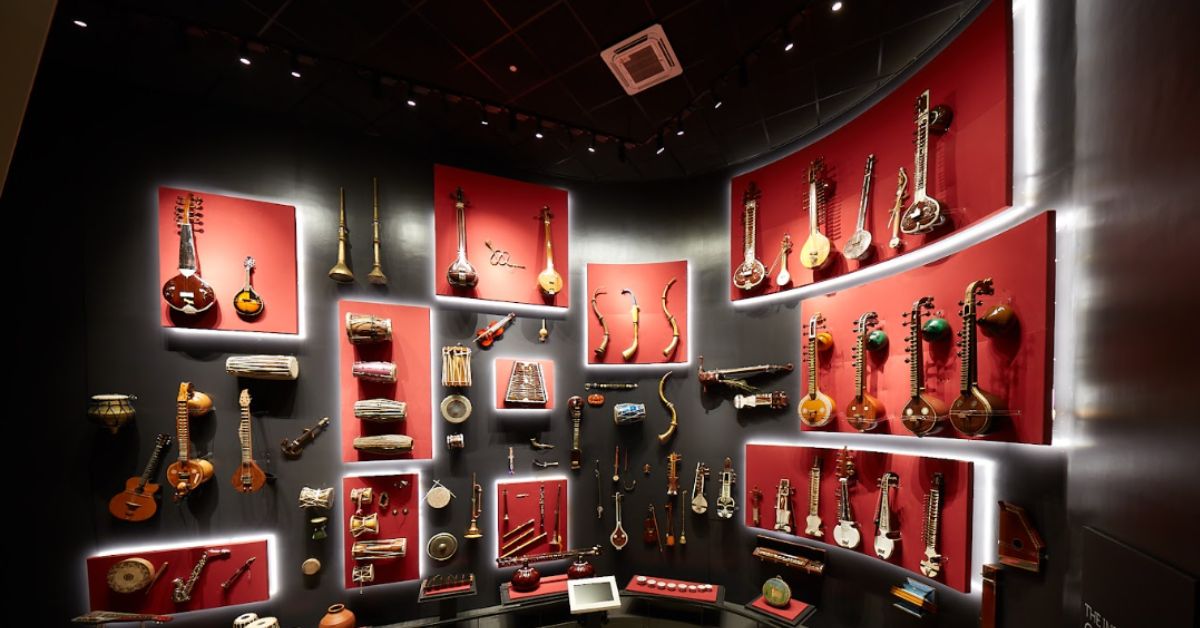 'Can you imagine a world without music?'
This question is posed to the visitors at IME on the storyboards that adorn its walls. Pause and think. Beginning with a mother's lullaby to the chants recited at a funeral, our lives are interwoven with musical tones, melodies and rhythms for every occasion and every mood. Whether we use it to communicate like in folk songs, or to emote as a lover does, celebrate a cricket win, or add to the gaiety of a wedding, we cannot do it without beats and notes. Music has also been used to inspire the masses into social action. All these notions come alive at the museum.
What makes IME unique is the interactive aspect of the museum, with its touchscreen display and headphone sets in each section. Here, you not only explore artists and genres, but also find the opportunity to learn the different facets of music, thanks to IME's learning centre, which offers classes in Indian classical music, western and instrumental music.
The museum has three sections — galleries, sound garden and the learning centre. Three floors house nine galleries, and sport many storyboards with vignettes of music information, artefacts from the lives of renowned Bharat Ratna artistes, documentary films, and much more. If you have the time to spare — at least half a day — you can read lesser known and interesting stories. For example, how the harmonium came to India, or the first words to ever be recorded and played back.
Designed by internationally renowned Gallagher & Associates, who designed the Grammy Museum, IME is an aesthetic feast for the eye and ear. From the huge posters of Bengaluru's youth haunts like Brigade Road and Commercial Street, to the inset bioscopes displaying Bollywood songs from across time, the visual art accompanying the folk music, and the 'Gallery of Stars' with massive billboards guaranteed to ring in nostalgia, a lot of thought has gone into the design of this museum.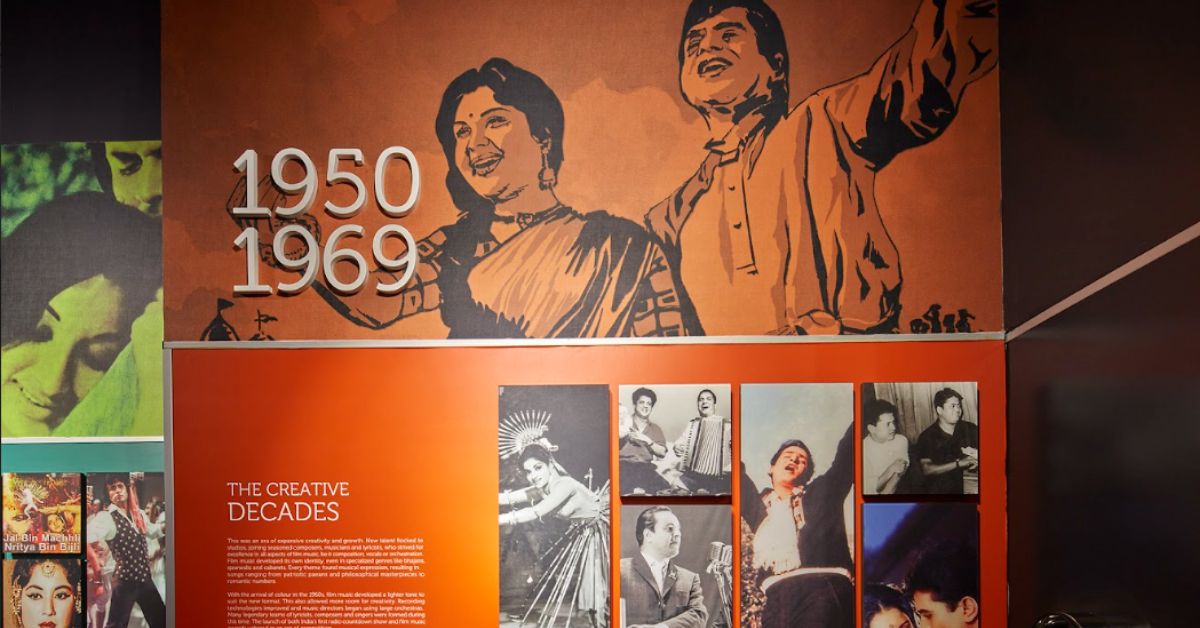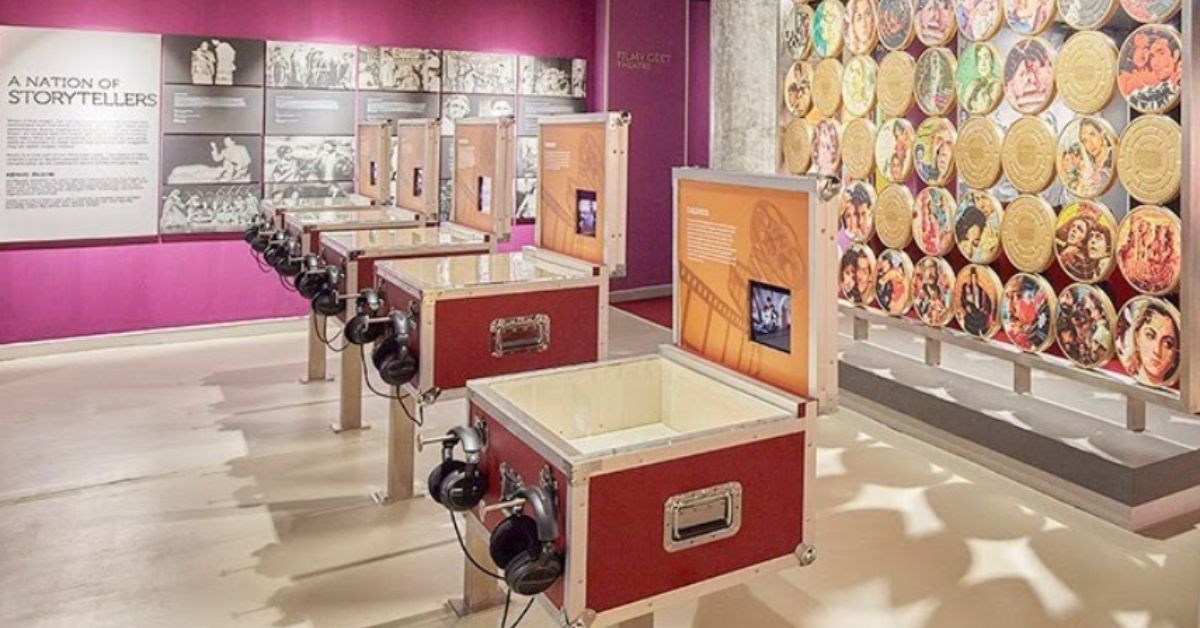 Art in progress 
One of the aims of the museum is to make Indian music accessible and lovable to the youth. "We have achieved that. On an average we have the most number of young people among the visitors," notes Preema John, the director of IME museum.
That may explain why the galleries start with one on 'Contemporary Expressions', covering Indian pop and fusion music and the cacophony symbolised by the autorickshaw. After that, the chronology falls in place, ending with the Legends Gallery, a treat for music lovers.
"It took around ten long years of raising funds, doing the research, design and building," points out Preema. "The institution is one of the rarest of its kind to have been conceptualised, built and opened. So many experts were involved in the work. For instance, for the section 'Songs of Struggle', we worked with Sumangala Damodaran, who has over 15 years of research experience on songs of resistance." Similarly, for each section, scholars were involved.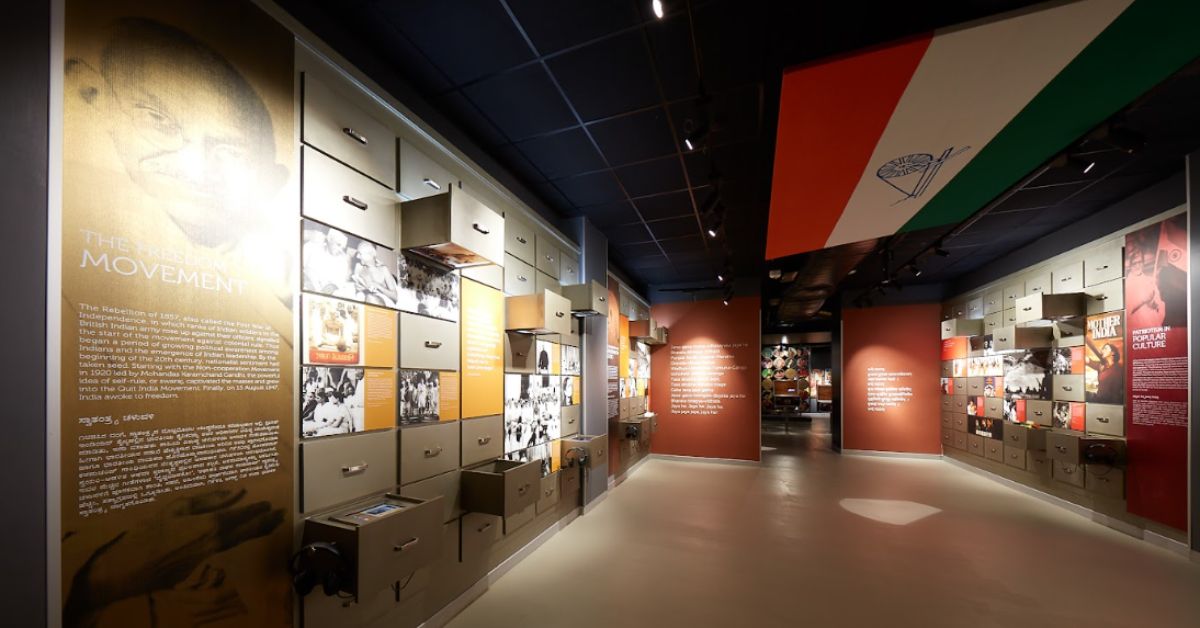 Preema, who took over the baton from Carnatic vocalist Manasi Prasad last October, is a student of art with an expertise in arts administration and curating. A JNU student of art history and art criticism, she has worked across the country for various arts projects, also having run the show at the Kochi Biennale.
Yet another innovative aspect of the museum is that it encourages volunteer docents. Trained by IME, they help with school tours and free weekend tours of the museum. The youngest is 15, and the oldest an 82-year-old enthusiast from the nearby Brigade community. "We see them as extensions of our community at the museum. We see the museum as a community space," says Preema.
The IME is a piece of art in progress, "with so much to still do", she notes.
"Like everything else, the way music is used and performed keeps changing and we need to keep abreast of contemporary changes and update our exhibits. By the end of the year we plan to have a section on tribal music, which is an inalienable part of our music traditions. While we have permanent exhibits and robust programmes in schedule, we plan to provide artistes space to talk of new strains of music and also about production of music."
Right now there is one performance every week. The plan is to have two major events annually.
What can you expect? 
Beginning with an introduction to Indian classical music and going back to the Vedas more than 2,000 years ago, the galleries cover Music of Dance, Carnatic, Hindustani, ghazals, folk music, and end with filmy music. From Indian rock bands to classical music, you can be transported to any mood you seek. Basic concepts of sruti, raga, tala, gharana, dhrupad, and so on are explained. Visitors can check out their pitch and the more adventurous can even compose their music.
My favourite was the enclosure titled 'Samay Chakra', which depicts the time of day or season allotted to various ragas in Hindustani music. Seated in the dim lit room, playing one of the spellbinding notes from Tansen's compositions, with clouds chasing one another on the ceiling, it was easy to go into a mesmerised trance.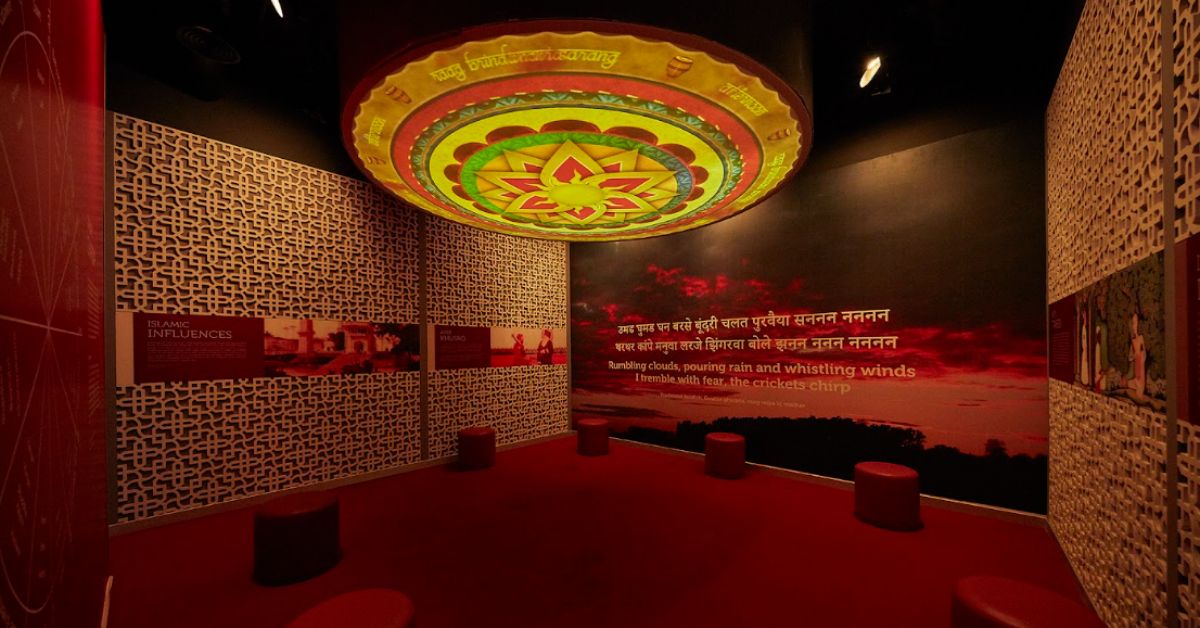 In the folklore section, the Rajasthani kavad box is fascinating with the storytelling tradition it unfurls with each window that opens out. Do not skip the storyboard of 'A Story and a Song' which is enchanting in its plot and message. Here, you can sample songs from across the country, talking of birth, death, weddings and festivals. Touchscreens let you hear the sound made by each instrument, featuring around a 100. The 'Songs of Struggle' transport you to the pre-Independence era — you can hear the sounds and speeches of freedom fighters, or the many versions of Vande Mataram.
From kinds of music and instruments, the museum goes on to touch on the inventions of phonograph, gramophone, microphone and leading to today's digital age, with a studio where you can sing a Bollywood number and get the recording mailed to you. Amazing stories of women musicians of yore, who recorded with the Gramophone Company a hundred years ago, will come as a surprise. Why haven't we heard of these path breakers, one wonders?
Thomas Alva Edison's narration of the first ever recording, and the playback of the sound, can transport the imaginative visitor back in time. It was a popular nursery rhyme. Check out which that was.
All through the journey, delightful visual leitmotifs adorn the floor in a play of light and shadow.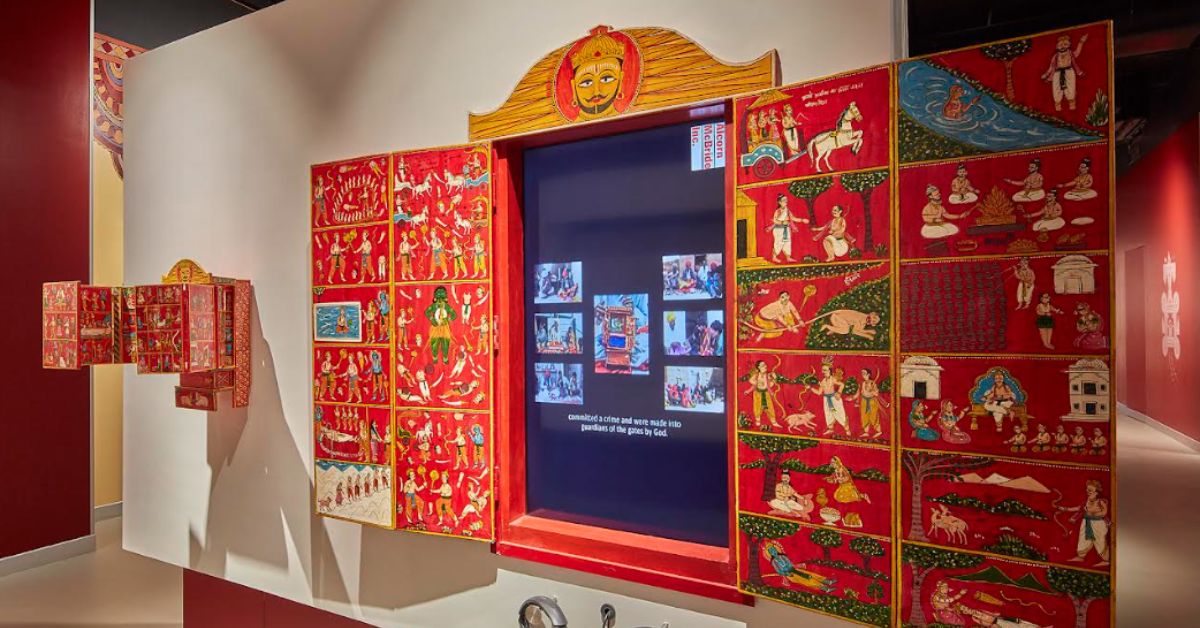 Emerging from the cocoon of music, into the front yard of the museum, the science of music entices the visitor to put his head into a hollow in the rock and hum away. Frequency and resonance chapters of physics come alive, and you can study the varying sounds in different media — wood, brass, aluminium or stone. The Sound Garden was developed by Foley Designs, with concepts coming from Swaram, an organisation from Auroville.
The museum cost around Rs 40 crore to build and most of the money came from sponsors, both institutional and individuals, alongside grants from the Ministry of Culture and the state government. Among those involved with the project for the longest time, beside the founder, was veena maestro Dr Suma Sudhindra and Carnatic vocalist Manasi Prasad.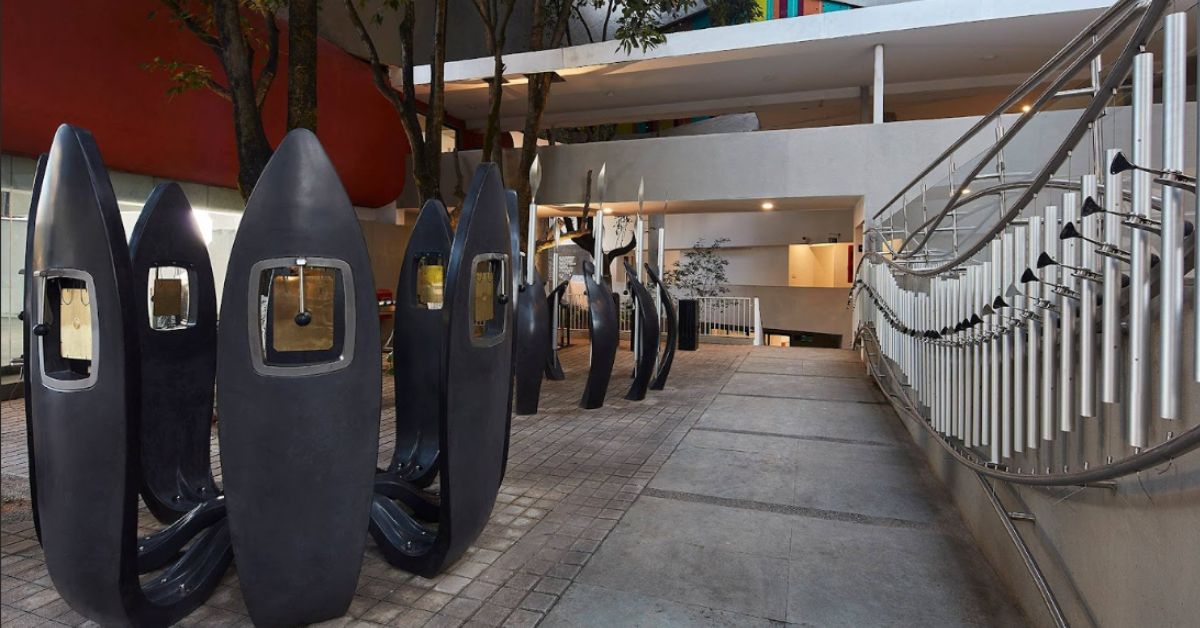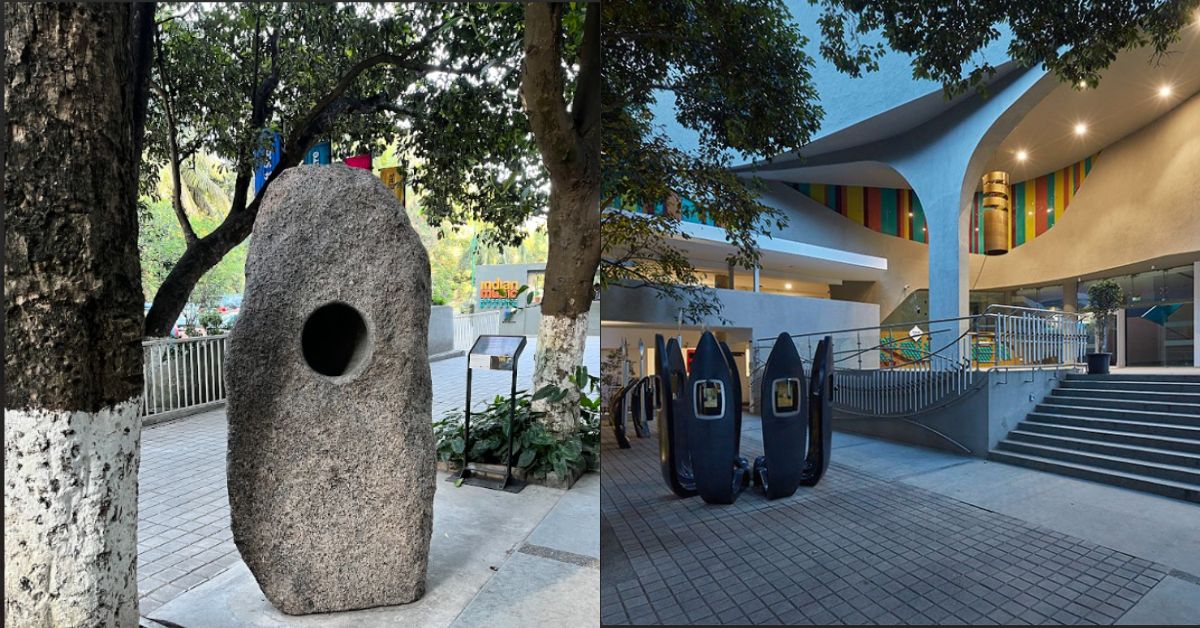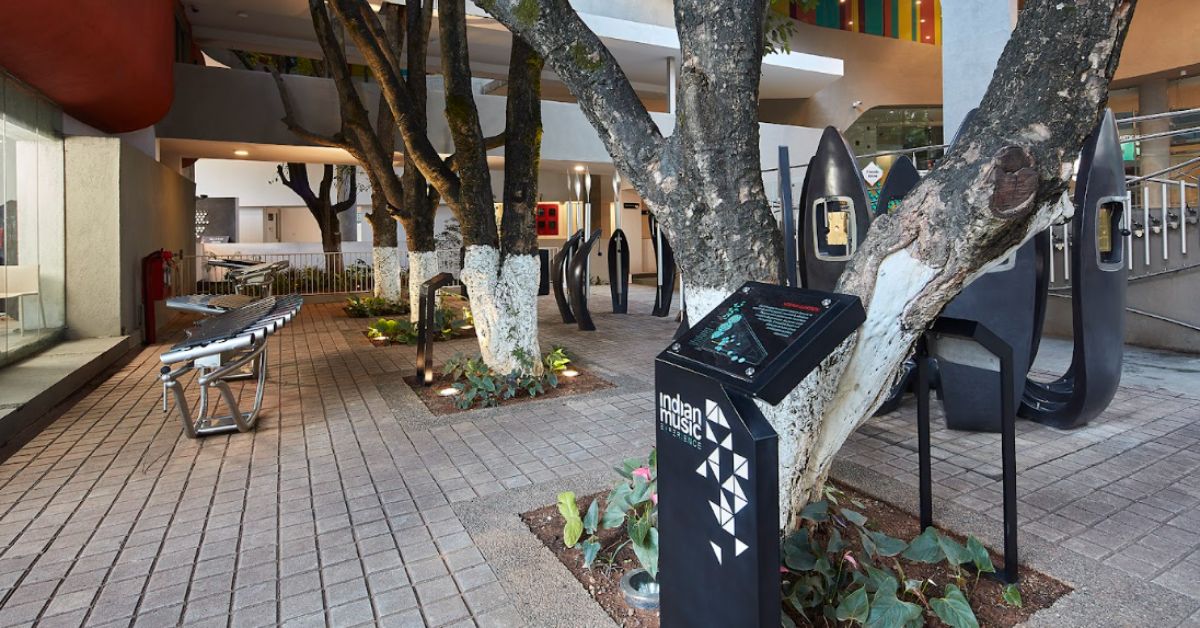 Meanwhile, the learning centre presently has around 171 students pursuing a 5-year diploma course, with 12 teachers who come in for sessions. The centre also offers mrudangam, keyboard, drums and guitar classes. Both online and offline classes are available at subsidised rates, says the director, adding that the IME is looking at university affiliations. Another plan on the anvil is to start short term music appreciation classes for adults with some inclination towards music. Through project 'Svarita', the museum takes music into the lives of socially disadvantaged children.
Entrance tickets are priced at Rs 150 and 250 during weekdays and weekends respectively, with a discount for seniors and kids. Bengaluru residents who are often in a fix when it comes to entertaining guests with holiday spots can count on IME. It is a day well spent, unless you suffer from anhedonia.
(For more details visit https://indianmusicexperience.org/)
Written by Jaya K; Edited by Divya Sethu
We bring stories straight from the heart of India, to inspire millions and create a wave of impact. Our positive movement is growing bigger everyday, and we would love for you to join it.
Please contribute whatever you can, every little penny helps our team in bringing you more stories that support dreams and spread hope.
Tell Us More