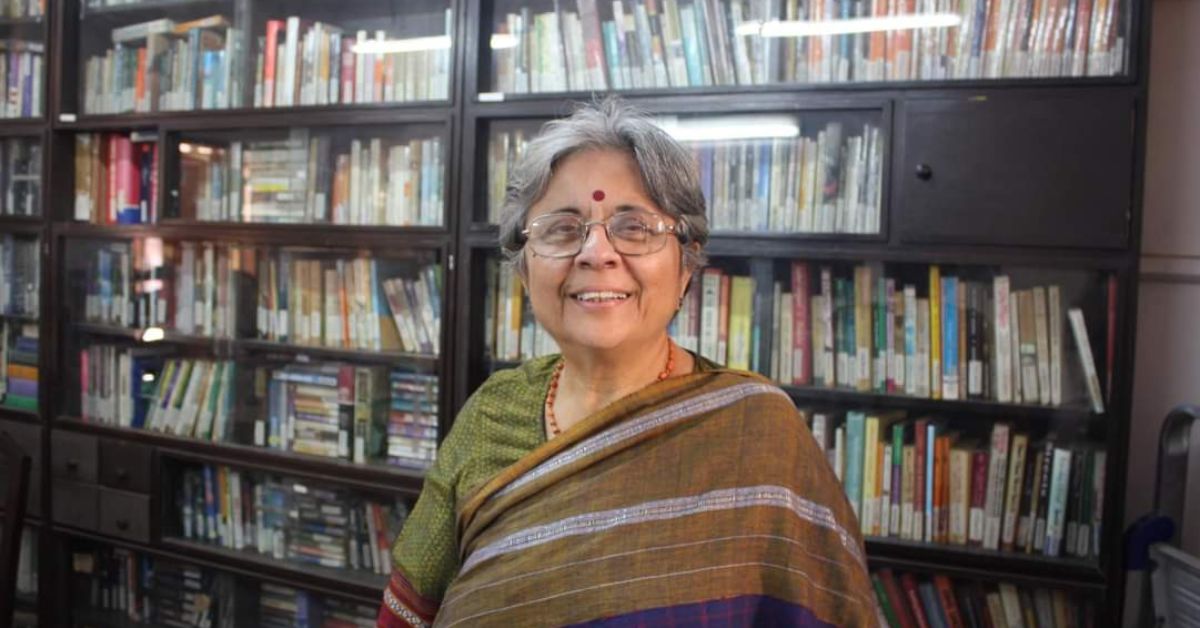 In 1987, Sonal Shukla started Vacha Foundation, which works to educate and empower adolescent girls in Mumbai's slums. The team recalls working with their mentor, educator and an icon of the feminist movement in India.
In September 1980, in the aftermath of the Mathura Rape Case, four law professors penned an open letter to the Supreme Court to protest how it viewed consent.
The court had acquitted two policemen who had raped an Adivasi girl on the grounds that she had "raised no alarm" and had no visible injury marks on her body — thereby suggesting that there was no rape. A judge went on to note, "Because she was used to sex, she might have incited the cops….to have intercourse with her." A slew of outrage followed, and the activists came together to address the Supreme Court's skewed perception of consent and justice.
The same year, a copy of the letter arrived at activist Sonal Shukla's doorstep, mailed to her by fellow activist and eventual long-term friend Vibhuti Patel. At the time, Shukla was an educator living in her Vile Parle home in Mumbai, which often doubled as a meeting place for union workers.
"It made me so angry, you can't imagine today. That's when I felt I couldn't be an outside supporter as I thought I would be. So far, I was working for women, but now I wanted to work as a woman. That difference came with the Mathura case," she told fiftytwo.in.
And thus began Shukla's, decades-long journey with India's women's rights and feminist movement, making her among the most revered and respected activists in the nation. Over the years, she led many initiatives, formed many groups, and wrote extensively on gender, intersectionality, and equality in India.
She was noted for her establishment of the Vacha Foundation in 1987, alongside Dineshwari Thonse and Meenal Patel. This is a Mumbai-based organisation that works with adolescent girls living in the city's slums to help them acquire 21st-century life skills. Vacha started as a feminist research library, and for years, ran out of Shukla's own home. It was formally registered as a trust in the early 90s.
She kept a large repository of books — 3,000, to be more specific — written by women and for women, alongside research papers and compendiums on feminism as welll as the history of women in India. Women from around the area would gather here to study and not only discuss the issues of the world, but also share their own journeys and experiences.
"You can't be a part of the women's movement without reading about women," Shukla, who was known among her dear ones as Sonalben, had once said in the documentary Unlimited Girls.
The voice of India's women's movement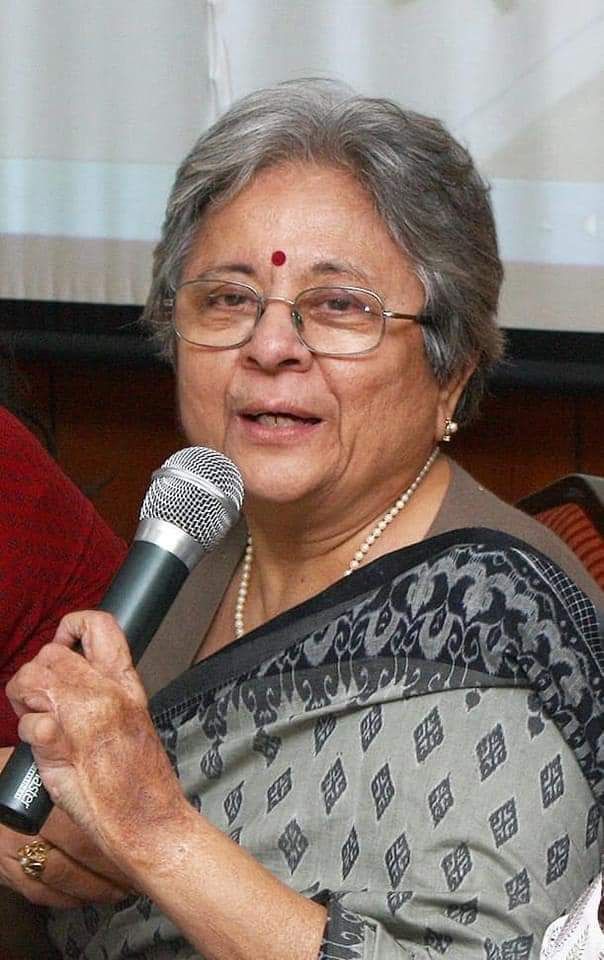 Shukla was born in 1941 in Varanasi to a family deeply involved in music — her father, Ninu Majumdar, was a musician and radio presenter and her mother was Kaumudi Munshi, a professional singer. She grew up hearing songs of resistance, penned by the Indian People's Theatre Association for the Quit India Movement. In her adulthood, songs and art would play a big role in her feminism and campaigning, where she and the girls she worked with would compose music about their feelings and demands.
In a tribute penned for The Indian Express shortly after her death, playwright Ramu Ramanathan wrote, "…I spotted Sonal Shukla for the first time in the 1980s…A feisty woman all pumped up and hollering at the top of her voice during a protest in Mumbai…Sonalben was our Odetta [an American actor and singer often credited as the 'Voice of the Civil Rights Movement']."
Alongside, Shukla, who was inspired by Gandhi's philosophies, worked for the upliftment of sanitation workers and indigenous fishing communities, while opening her own home to survivors of domestic violence. After the Mathura Rape Case, she was an active participant in campaigning for a change in India's rape laws. Eventually, the law was amended to mandate that a court must presume that a woman saying she did not consent to intercourse is telling the truth, that victims would not be identified by name, among others. During the Emergency, she opened her home to several socialist groups and women's groups to provide safety and shelter.
Yagna Parmar (38), projects director at Vacha, says that gender and feminism were at the heart of everything that Shukla did. "I was only 26 or 27 when I first began working with Vacha, and Sonalben's work changed the way I thought. Her views on gender, intersectionality, patriarchy…they left a huge mark on me. When I first joined the organisation, I wasn't sure if women and gender was the field I wanted to work in forever….but her conviction and dedication for the cause helped me cement my decision," she recalls in conversation with The Better India.
Nischint Hora, honorary project director at Vacha, describes Shukla's influence the same way. "I joined the organisation about 25 years ago, and started as a volunteer. But Sonalben pushed me to be more active, and I eventually took on a full-time role. Sonalben and I brought out a book about the lives of the girls in the basti, and she made two documentaries on women in the freedom movement. She was always revising her ideas based on how things were changing in the real world — it was like her own thoughts were forever being edited," she says.
Yagna adds that they were all young women working for young women. "Because the girls we worked with were so young, we were afraid they would think of it as a lecture if older people spoke to them. But Sonalben had this unique quality where she would gel seamlessly with people of all and any ages — she never let that age difference be a problem. All the girls were loved and felt like they belonged."
From 1980 until her death in 2021, Shukla also regularly wrote a column in a Gujarati paper, where she carried out a critical analysis of any event or issue of the time through a gender lens. A few of these essays were compiled and released on 12 July, on the occasion of her 81st birth anniversary.
'To change the world, nothing less'
Vacha, Yagna explains, means self-expression and articulation. This has been the theme of the organisation throughout, she adds, particularly when it first started as a library. "Sonalben wanted a place where women could come together to engage intellectually and emotionally, or even just for leisure," she says. "It was to remove the notion that women are 'dumb' and don't have agency or the ability to make decisions."
It wasn't just a space for women to study, Yagna emphasises. "What about the women who don't want to do that? So it was a space for everyone — we also had films, music, documentaries, etc for them," she explains.
Shukla observed that many women had internalised misogyny to a point where they had normalised abuse inflicted upon them by their husbands. This was among the biggest reasons why Vacha decided to work with adolescent girls and nurture them from their very childhood.
The girls are taught English and computer skills, but also encouraged to read different regional languages. Most come from low-income families — they are daughters of construction workers, rickshaw drivers, electricians, etc. Alongside traditional education, the girls are also encouraged to hone their skills in photography, art, nukkad naataks, etc to encourage community participation.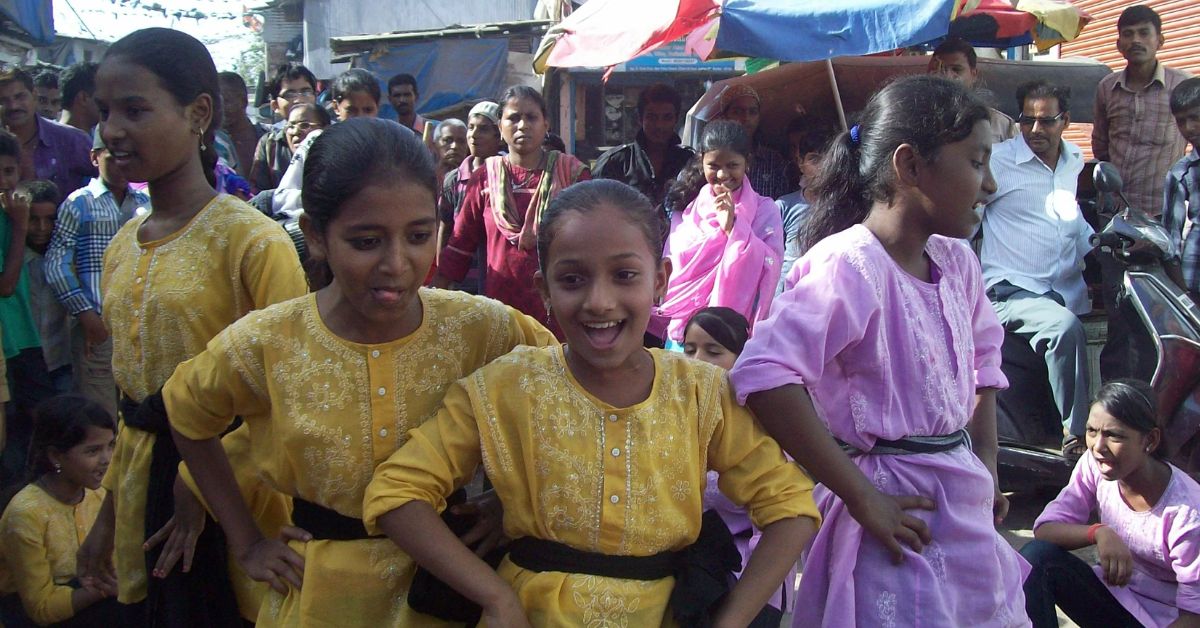 For the first 10 years, Vacha worked directly with schools in Mumbai and Thane, but eventually decided to take operations to the bastis. So far, the members have educated and skill trained girls across 25 Mumbai slums. Yagna says that every year, they reach around 1,500 girls through these programmes. They also have a presence in some parts of Gujarat, as well as Sangli.
Through her life, Shukla made it a goal to help people realise that the issues that plague women are not just a thing of the past. "Someone once said, 'In your time it was like this [women were oppressed]'. That was a shocking statement," she said in Unlimited Girls, adding that she was worried at the "indifference" of young women with respect to what is presently happening in India. "That difference is bound to come within the movement also."
Nischint says, "Sonalben was ready to face any challenge head on. She chose to work with young girls to build resilience the same way. She firmly believed in equipping the younger generation to deal with impending challenges of womanhood. She was so articulate, so poetic, and had such a sharp memory. She remembered everything about every girl she interacted with through Vacha."
Recalling a fond memory, she adds, "You know, we'd always have lunch together, the entire team. Very often, we'd stay back because Sonalben would say, 'Chalo, we haven't sang together in so long.' Then we'd all break out into song together, all the feminist music we had learned and written over time. Sometimes, she'd pick a book from the library and read out a poem to us. Her sense of humour was also so fantastic. These are memories we cherish forever."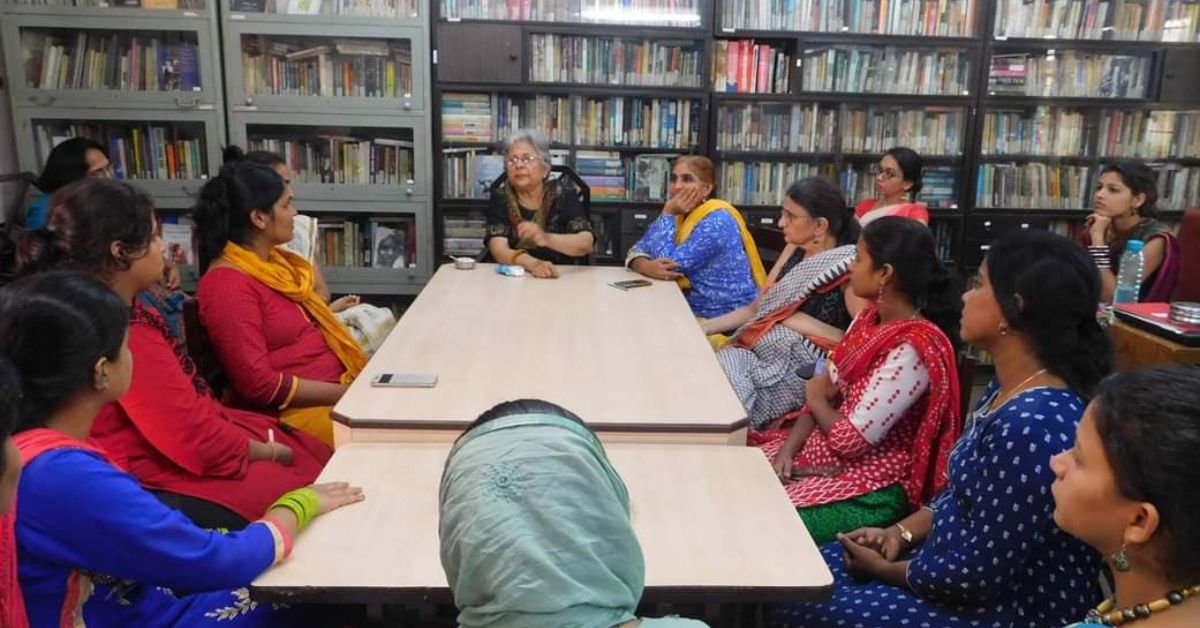 Nischint says that under Shukla's leadership, Vacha evolved into something revolutionary. "She was a visionary. For example, she understood what role computer skills and research would play in the growth of these girls all the way back in the 80s, 90s. She was ahead of her time."
In September last year, Shukla passed away after a cardiac arrest. Yagna recalls, "Sonalben was working till her last moments. She passed away on 9 September 2021, and until the 7th, she was diligently working with us."
Nischint and Yagna say that Shukla's leadership and championing of the feminist movement in India has prepared the orgganisation to survive long after she has left. "The void is there, and it's huge," Yagna says. "But our work will continue unhindered."
Yagna says that because Shukla was championing something as vast, as intersectional as feminism and women empowerment, the challenges were plenty. "Changing a thought process or preconceived notions is not easy. Sonalben saw many challenges in spreading her ideas, her vision for the movement, even when it came to funding. But she always believed one thing firmly — 'Badlav aayega (change will happen)'. She never stopped believing, and encouraged us to not feel dejected by pitfalls. Those are the principles on which Vacha will continue."
In an interview for the documentary, Shukla was asked, "Sonalben, what are the goals of the Indian women's movement?"
Shukla replied with unflinching conviction, "To change the world, no less."
For more information about Vacha's work, you can visit their website, or read their story here. You can also access their resource library on feminist literature here. 
Sources:
'Power': Written by Sarita Santoshini for fiftytwo.in, Published on 20 November 2020
'The Songs of Sonal Shukla': Written by Ramu Ramanathan for The Indian Express, Published on 14 September 2021
Edited by Yoshita Rao
We bring stories straight from the heart of India, to inspire millions and create a wave of impact. Our positive movement is growing bigger everyday, and we would love for you to join it.
Please contribute whatever you can, every little penny helps our team in bringing you more stories that support dreams and spread hope.
Tell Us More