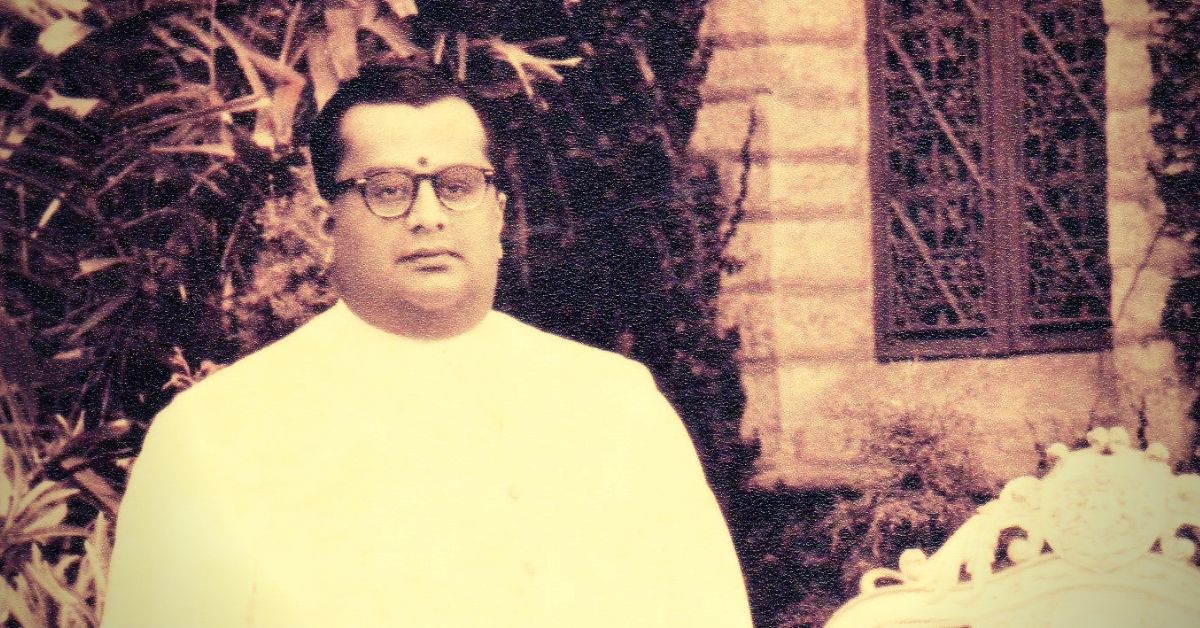 Half a world away from his kingdom, Mysore's last ruler Jayachamarajendra Wadiyar left an indelible mark on the European music scene. Yet his contributions remain uncelebrated. #History #Music
'The human voice is the most beautiful instrument of all, but it is the most difficult to play.'
This was an observation by Richard Strauss, the iconic German composer, who dedicated his life towards nurturing his three great loves—life, symphony orchestra and a good soprano voice.
As the first began to trail towards its end, he turned to the remaining two and created the masterpiece, Four Last Songs.
---
Blending tradition, modern technology and principles of sustainability, these eco-friendly electricity-free bamboo speakers can truly enhance your overall musical experience. Check them out here.
---
A grand marriage of music and poetry, Four Last Songs was written as his farewell to the world, chronicling the Frühling (Spring), September, Beim Schlafengehen (When Falling Asleep) and Im Abendrot (At Sunset).
As time wrinkled away, the 84-year-old wrote to his favourite Wagnerian soprano, Kirsten Flagstad, requesting her to grace the song with her voice.
"…I also add that I have the pleasure to provide for you my Four Last Songs with orchestra, which are currently in print in London; to give their premiere performance in an orchestral concert with a first-class conductor and orchestra…," he wrote. Unfortunately, he died soon after, with his wish still unfulfilled.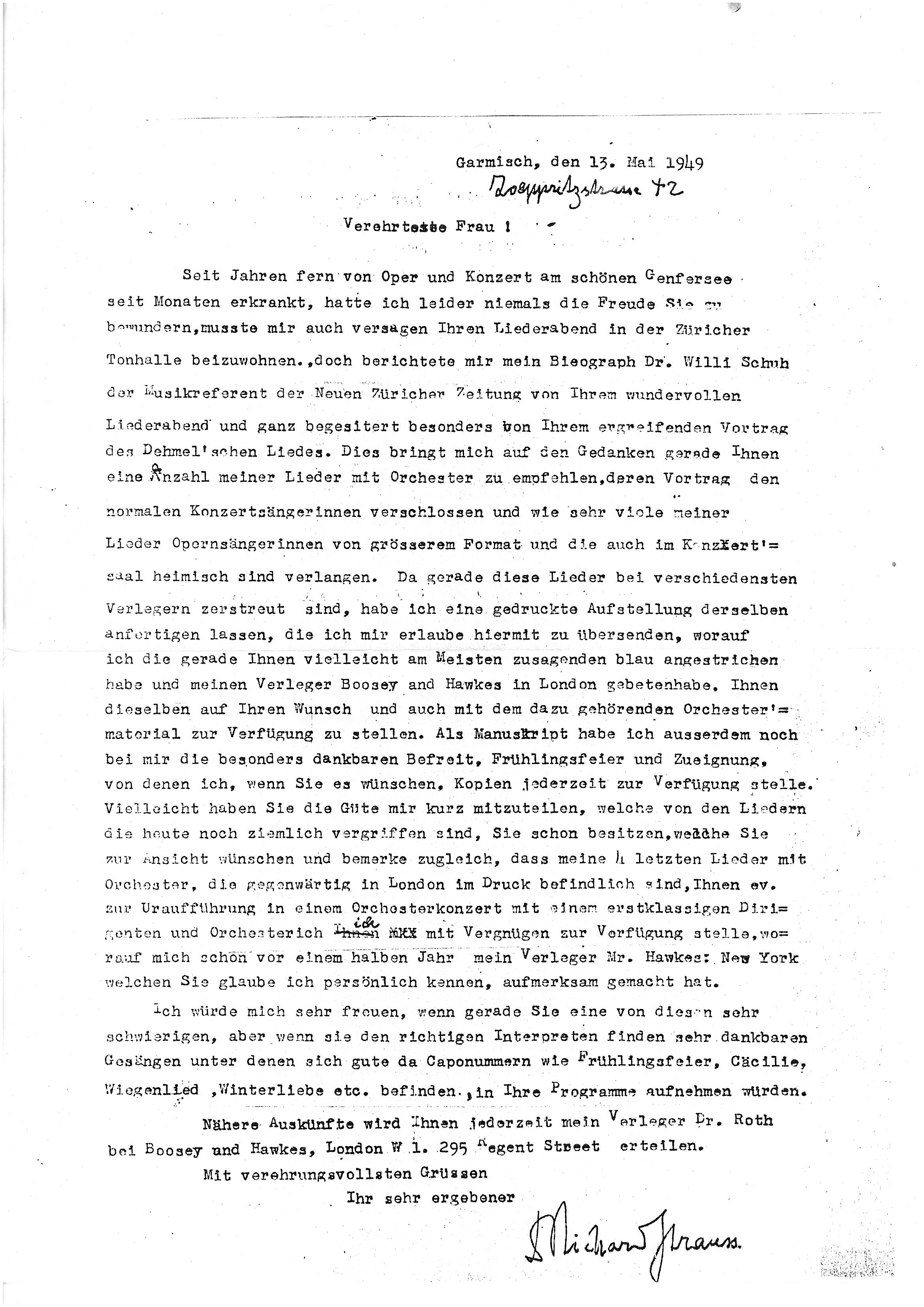 Despite his tragic end, Four Last Songs survived and was premiered exactly as Strauss had imagined. What's surprising is that his dying wish was fulfilled by a stranger, living literally, a world away from him.
The stranger was Jayachamarajendra Wadiyar, the last ruler of Mysore.
Different Worlds Meet The Same Passion
Despite their differences, both Wadiyar and Strauss shared a similar backdrop of violence, destruction and war. And yet, both were able to emerge out of it to find solace— the former in India's independence, and the latter in a neutral Switzerland.
However, beyond their historical and political backgrounds, it was their passion for music, that weaved their lives together, forever.
The then 31-year-old Jayachamarajendra's identity was not only constricted to his royal lineage as the last Maharaja of Mysore. He was also an exceptional musician, and more importantly a patron of European classical music.
And, it was this passion for music that pushed him to sponsor the premiere of Four Last Songs on May 22, 1950.
With an offering of approximately $5000, Wadiyar took care of the entire performance as well as the cost of creating a live recording of the work, which eventually was added to his personal collection that adorned over 20,000 such pieces of history.
Thanks to Jayachamarajendra, Strauss' last wish was effectuated eight months after his death, at the Royal Albert Hall, London, by none other than the soprano Kirsten Flagstad, who was conducted by the renowned Wilhelm Furtwängler along with the Philharmonia Orchestra—a fitting culmination of Strauss' extraordinary of a life!
Wadiyar And Music
After the death of his father, Kanteerava Narasimharaja Wadiyar and his uncle Krishnaraja Wadiyar IV who was the Maharaja of Mysore, Jayachamarajendra ascended the throne at the age of 21, in 1940.
His passion, however, lay far from statecraft, meddling with musical melodies.
"Had my brother not been heir apparent, I expect he would have gone seriously into studying the piano," said Vijaya Devi, his sister while speaking to ON Stage, the official monthly magazine of the National Centre for the Performing Arts, Mumbai.
Young Jayachamarajendra's tryst with Western classical music began with piano lessons from a Sister Ignatius from the Good Shepherd Convent in Mysore.
His proficiency as a pianist only grew better over the years, and he soon became a licentiate of the Guildhall School of Music, London and honorary Fellow of Trinity College of Music, London, in 1945.
Following his footsteps, Vijaya also earned her qualifications from Trinity College, and continued piano studies under prominent musician and professor Edward Steuermann of the Juilliard School of Music in New York.
In 1974, encouraged by her brother, she founded the International Music & Arts Society in Bengaluru, which continues to function under the guidance of her daughter, Urmila Devi.
Forever For Music
The premier of Four Last Songs under the brilliance of Wilhelm Furtwängler and the Philharmonia Orchestra was not a mere coincidence. It was an outcome of Jayachamarajendra's ever-growing passion and influence in the world of music. The Maharaja was, in fact, the first president of the Philharmonia Concert Society, London in 1948.
But, Richard Strauss was not the only one to be graced with Jayachamarajendra's passionate support.
A few years before his encounter with Four Last Songs and the royal coronation, he visited the legendary pianist and composer Sergei Rachmaninoff in Switzerland, hoping to be accepted as a student.
It was during this visit that he came across the music of little-known Russian composer Nikolai Medtner, and decided to finance a large series of recordings of Nikolai's compositions. Although the two never met, Wadiyar was instrumental in founding the Medtner Society in 1949.
Owing to his tremendous contributions, Nikolai eventually extended his gratitude by dedicating his Third Piano Concerto to him, the then Maharaja of Mysore.
According to the writings of critic Fred Smith, in Gramophone (1948), these recordings and albums commissioned by the Maharaja went on to give Medtner the due recognition, "in the autumn of his life."
Even after more than six decades of his reign, Wadiyars' union to music remains and has since been an integral part of their royal lineage, reiterating the fact that melodies indeed do not have any boundaries.
---
Also Read: How Tagore Used Rakhi in 1905 to Resist Partition of Bengal & Strengthen Unity
---
(Edited by Gayatri Mishra)
We bring stories straight from the heart of India, to inspire millions and create a wave of impact. Our positive movement is growing bigger everyday, and we would love for you to join it.
Please contribute whatever you can, every little penny helps our team in bringing you more stories that support dreams and spread hope.
Tell Us More