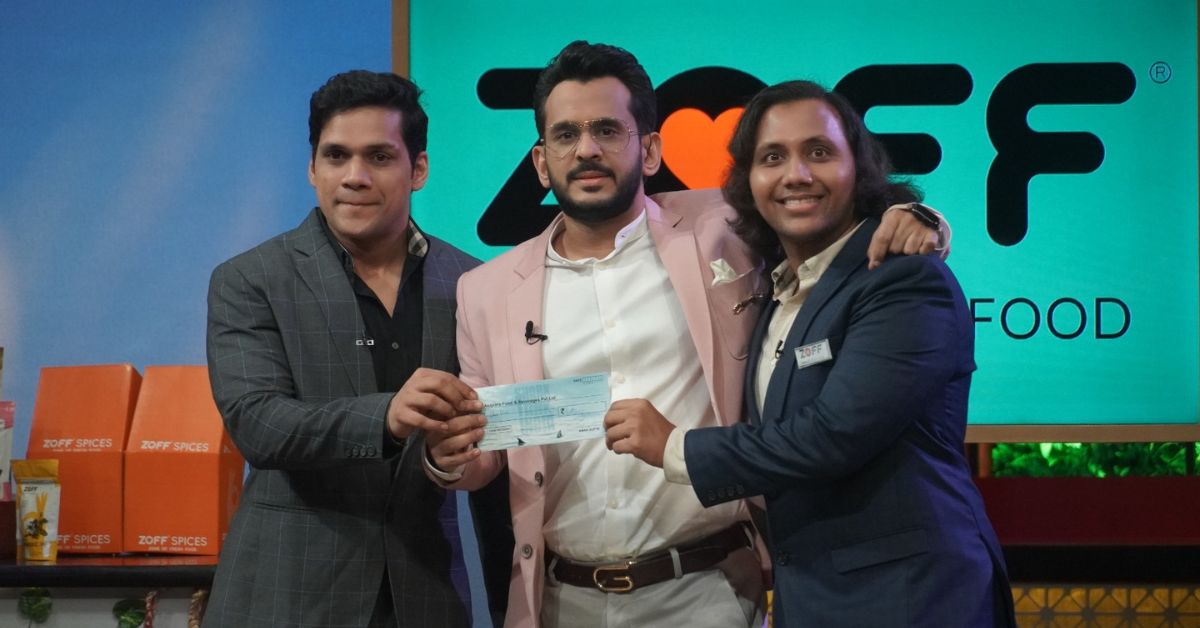 Raipur residents Akash and Ashish Agarwal, founders of ZoFF, have introduced Air Classifying Mills for the first time in India. This technology uses cool grinding to keep spices fresh and authentic for longer. Recently, they bagged a deal on Shark Tank.
The legacy of Indian spices is a tale as old as time, their lure bringing many seafarers to the shores of the subcontinent, even before geographical regions had names. From here, the spices have gone onto influence cultures and cuisines the world over.
It is said that centuries ago, spices were considered as "luxurious" as gold itself, but in today's world, they are an accessible, low-cost commodity found in every household in India. What hasn't changed over the years, however, is the importance of spices in our culture, heritage, and culinary landscape.
To preserve the value, authenticity, flavour and pungency of these precious spices, brothers Akash and Ashish Agarwal have set out to introduce India to a different kind of technology. In 2018, the Raipur brothers launched Zone of Fresh Food, or Zoff, which is the first in India to use Air Classifying Mills and cool grinding to grind their spices.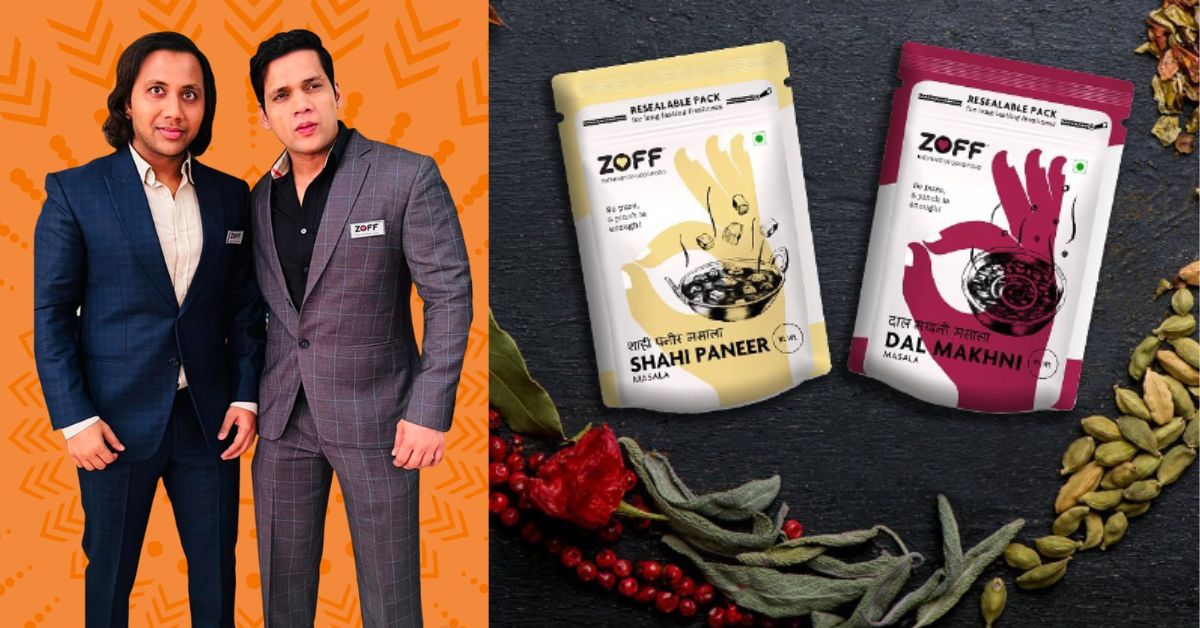 Akash explains, "Normally in hammer mills, grinding of spices is executed through two metals. In the case of cool grinding, it is done through the air, wherein air breaks spices into particles and then the grinding process begins. The heat generated is very less in this process."
Spices typically begin to lose their pungency and flavour at around 60 degrees Celsius, but most spice companies nowadays use hammer mills, which heat up to temperatures as high as 120 degrees.
"[Using Air Classifying Mills] ensures that the oil, aroma, and pungency of spices remain intact as compared to the normal process. Although traditional methods are not wrong, using cool grinding technology is an advanced version and is very effective," says Akash.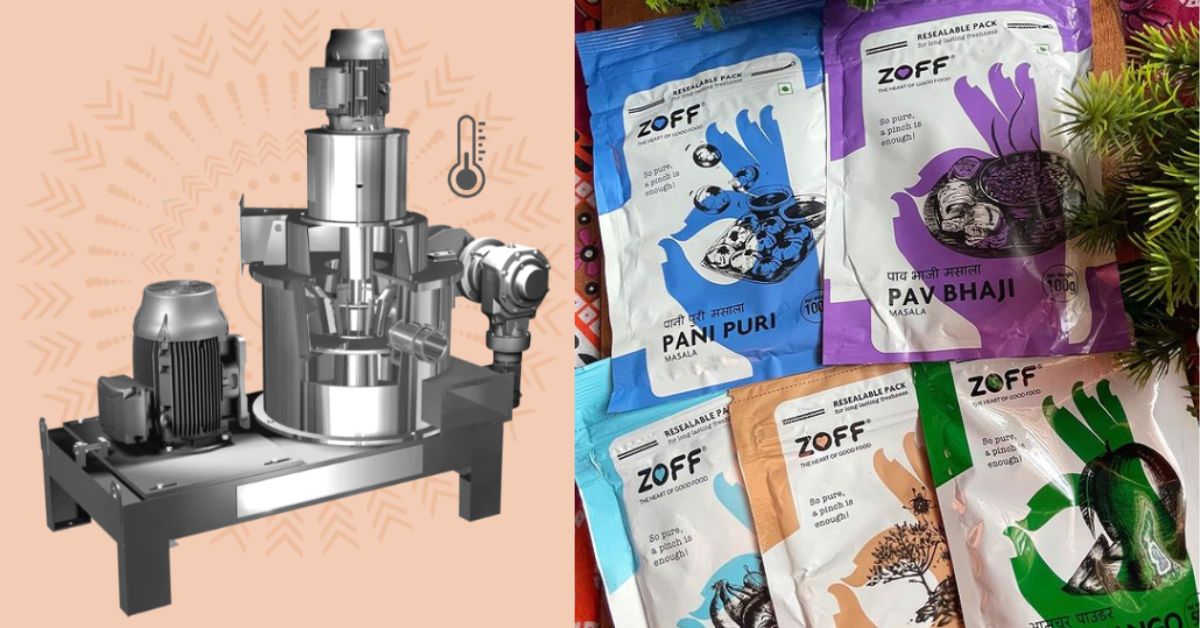 Apart from the cool grinding technology, the duo has also introduced a quad-layer zip-lock packaging, which keeps the spices fresh by resisting the external temperature and retaining all their properties until consumption.
"In India, spices are stored and sold in box packaging, or in 2-3 layer packaging. But spices are moisture sensitive and tend to form clumps, losing their flavour, colour, and pungency. We have added aluminium foil in our packaging to enhance the free flow of the content, and the zip lock ensures quality," Ashish says.
The quad-layer packaging not only seals the spices in air-tight packets, but also increases the shelf life, the brothers say.
"Because of the four-layer packaging, the shelf life of our products is 15 months [compared to 12 months in other brands]. Through the zip lock, people can also directly use the spices, re-seal, and store them anywhere. They do need to transfer products into a container or store them in a refrigerator," says Akash.
The brand offers a wide range of powdered spices, whole spices, and seasonings including garam masala, kitchen king masala, biryani masala, shahi paneer masala, and fish curry masala. Other than the basic spices found in the Indian kitchens, the brothers have also launched a unique turmeric-based drink — haldamrit, prepared using other spices such as pepper, cardamom, and ginger.
Akash and Ashish source raw materials from across the country. "Every state has unique flavours of home-grown spices. We procure chillies and turmeric from the South, coriander and cumin from Rajasthan and Gujarat, black pepper from Kerala, and a few spices from the northeast," says Akash.
In fact, their bid to use this technology also won big on Shark Tank India this year.
Their spice story
It was after completing graduation in Delhi and Australia that the MBA graduates decided to launch their brand.
"When we returned to Raipur, we joined our family business of manufacturing steel," sharesh Akash, adding that eventually, the brothers decided to branch out on their own. "Later, we started researching and with the help of exposure we found out that spices are a category in which the market is big, but 80 percent of it was unorganised. We found a gap between efficient packaging and the way the grinding of spices is executed," informs Akash.
"Generally manufactures grind spices without cleaning them. Once in a while, you might have observed that the spices you consume have dust particles and stones. After researching, we found cool grinding is an effective way to grind spices," he adds.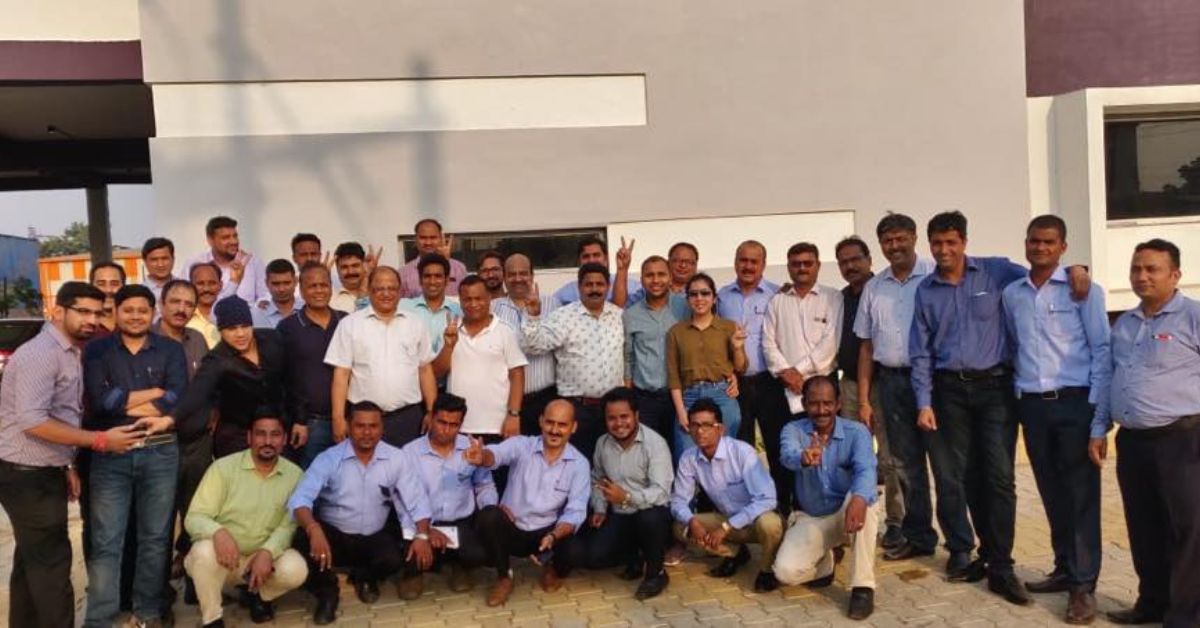 It took the brothers around five years to set up a manufacturing plant spread across an area of 3 acres in Raipur. To ensure quality assurance, the plant has no human involvement in the roasting, grinding, and packaging of spices, they say.
"Anyone can buy cheap quality grinding machines and set up the business. But we have invested a lot and come up with this technology to ensure premium quality spices. It is a fully mechanised automated production plant that maintains the freshness of the spices," says Akash, adding that countries like US, Germany, and China have been using this technology for quite a few years.
He also notes that ZoFF's products are at par with leading brands, costing Rs 70 for a 100-gram spice. So far, the company has catered to more than 1 million customers. The brothers have established a team of 100 and clock an annual revenue of Rs 60 crore.
Won big on Shark tank
Recently, their brand was featured in the Shark Tank India Season 2. They closed a deal of Rs 1 crore with Boat Founder Aman Gupta in exchange for 1.25 percent equity.
After the Shark Tank episode, the company has witnessed a rise of 20 percent in its sales. "Sales increase, but interaction with sharks improves the business approach for entrepreneurs. The sharks help clear your future plans. Although the public watches the pitch for 10-20 minutes, sharks validate your brand for 2-3 hours. They point out your weaknesses and suggest areas to improve," says Ashish.
Talking about his Shark Tank journey, Akash says: "This is a once in a lifetime opportunity. The world knows India for its spices. But I feel after our episode, there would have been a change in the way our people look at them."
Edited by Divya Sethu