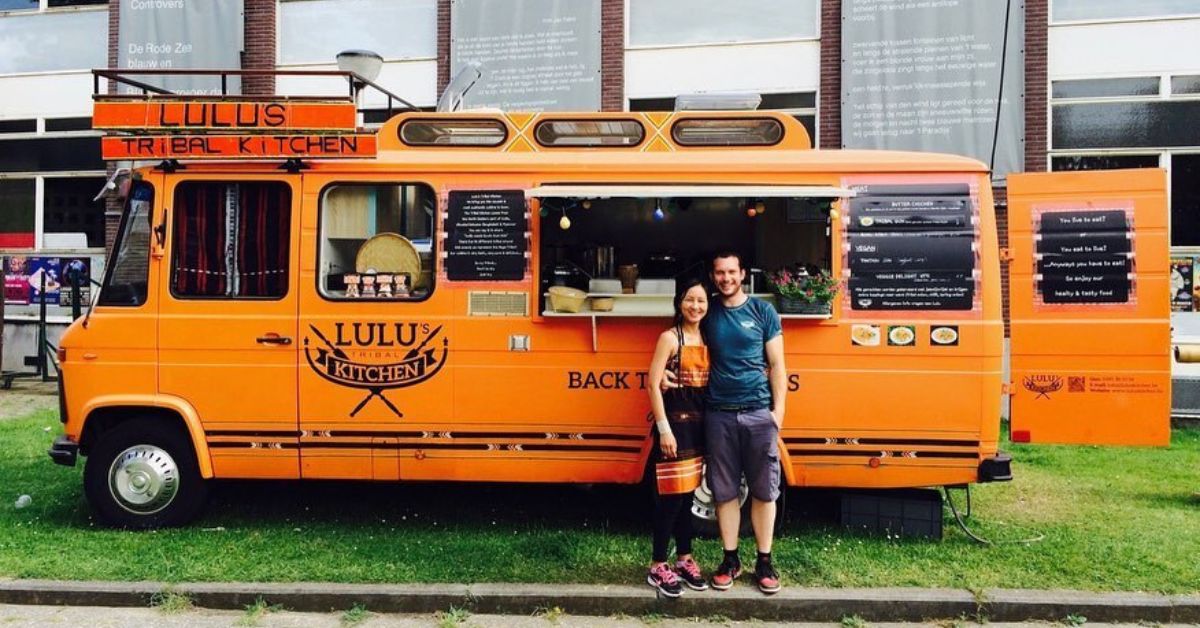 After Landimliu Pheiga Gangmei or Lulu married Bob Staal and moved to Belgium, she started a food truck featuring authentic Naga cuisine to showcase the Northeastern delicacies that don't usually find a place in what is perceived to be "Indian food".
A wise person once said, "Food brings people together", and they could not have said it better.
Be it American cheeseburgers, Mexican burritos, Indian butter chicken or Paris' croissants, sharing food among cultures and countries is a great way of showing love. Indian food, for instance, has made its way to almost every continent in the world. Be it our vada pav, chole bhature, or tandoori chicken, Indian cuisine has been all the rage worldwide.
One Indian woman from the lush green region of Manipur is furthering its popularity by introducing authentic Naga food to Belgians.
Landimliu Pheiga Gangmei (37), also known as Lulu, and her husband Bob Staal (40) are taking the city of Genk in Belgium by storm with their authentic Naga flavours on their food truck.
Belonging to the Rongmei tribe, Lulu met Bob on his travels to Goa and sparks flew!
"I was flying for Kingfisher Airlines as an air hostess back when we met in 2006. Both of us were in Goa, and we liked each other. Forward to six years later, and here we are, married and running a food truck together," she says.
A tribute to her homeland, the food truck named Lulu's Tribal Kitchen was her husband's idea.
Traversing people's hearts with authentic food
Born in Neikanlong, Manipur in a large family, Lulu learned to cook from her mother.
"Just like any other girl in Manipur, I learned cooking from my mother and grandmother. I was quite young when I started cooking. I always felt that cooking was a life skill that everyone should know," she tells The Better India.
"All the things that I cook for the food truck go back to the small lessons I got in the kitchen at home. I try to keep my recipes as original as possible," she adds.
"I came to Belgium in 2012 and got married to Bob. At the time, Bob was buying Indian clothes and selling them here during the festive seasons. It was quite successful for some time, but as it is so rainy here, the business was slowing down as people did not want to leave their homes during the rainy season," she says.
"We noticed that the one thing that people would come out for was food. So we realised that a food business might be more viable. So, Bob, who loved my food, suggested that I take a small cooking course to refine my culinary skills and also understand the Dutch cooking style," says Lulu.
That's around when Lulu and Bob wondered, "If they were going to start a food business, why not serve Indian food?"
"I was the one who would be doing most of the cooking, so we decided why not serve authentic Northeast Indian food. So, in 2014, we started the food truck, and we are going strong ever since," she says.
Putting Northeast Indian cuisine on the map
When the couple came up with the idea, they thought they had cracked the code. However, the initial reaction was not what they had expected.
"The problem that we noticed was that Indian food for people is mostly curries and butter chicken. When I introduced the Naga dishes where meat is cooked with bones and skin, it took people by surprise. I got feedback like 'how can you cook with skin' and similar things…but I had a feeling that it will grow on people," says Lulu.
"Tribal food is much more difficult and different than most Indian food. The smell, the colours, and the way of cooking are very different. People were especially sceptical about our fermented food items. So, we had to make it people-appropriate too," says Bob.
He continues, "We made small changes like losing the skin in some dishes and toning down the spices to suit the taste buds of people here. But what we kept the same was the way the food is prepared to keep it as authentic as possible. Lulu was quite adamant about not changing anything in the recipes as this was the way they ate it, but we have now figured out a sweet spot which suits all."
During the pandemic, the food truck delivered to people's doorsteps and got quite popular.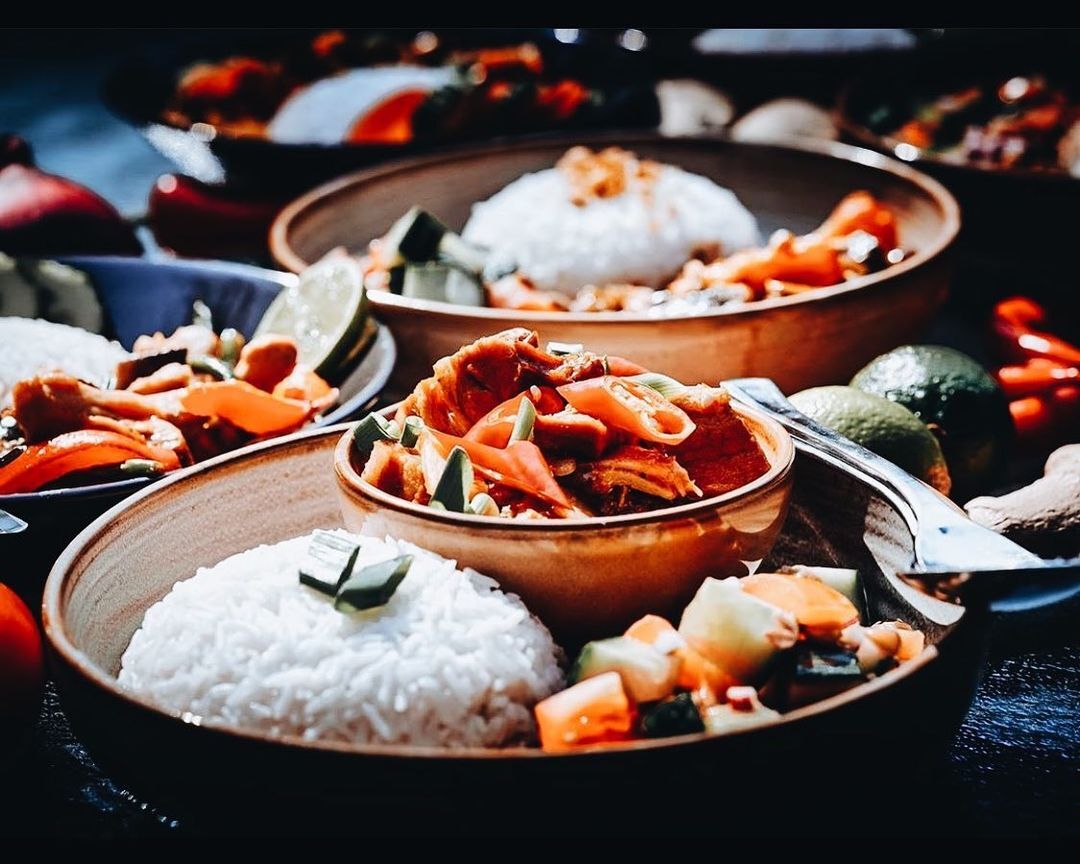 "While we were expecting a slowdown during the pandemic, the response was actually quite good. People were enjoying the food and the sales were looking up," says Lulu.
When Indian cuisine is talked about in the west or any other country, Northeast Indian food usually gets lost in the mix.
"I feel a sense of responsibility for representing my food and culture on the map. The northeastern part of India still feels like this unexplored, unknown territory of the country, and more people should know about it," she shares.
"It is important for people to know that this cuisine and this part of India exists. However, at the same time, it is difficult to introduce it to people as they have a set perception of Indian food. So, what we did was…we put some known dishes like butter chicken also on the menu alongside our tribal food options so that people get encouraged to try them out," says Bob.
Lulu's kitchen serves a variety of food — such as beef curry, smokey chicken, Asian pork, Naga dal (lentils cooked in Naga style), began curry (eggplant curry), khui tam (bamboo sauce), umrok tam (a kind of sauce), steamed and seasoned broccoli, courgette etc.
"My personal favourite has to be the pork with pumpkin; the pumpkin is very seasonal, so we can't serve it all year round. I also like Naga dal and it's popular among people too. They also love to eat a dish that we call Veggie Delight…it is a mix of different veggies cooked with chickpeas, tribal herbs and spices," informs Bob.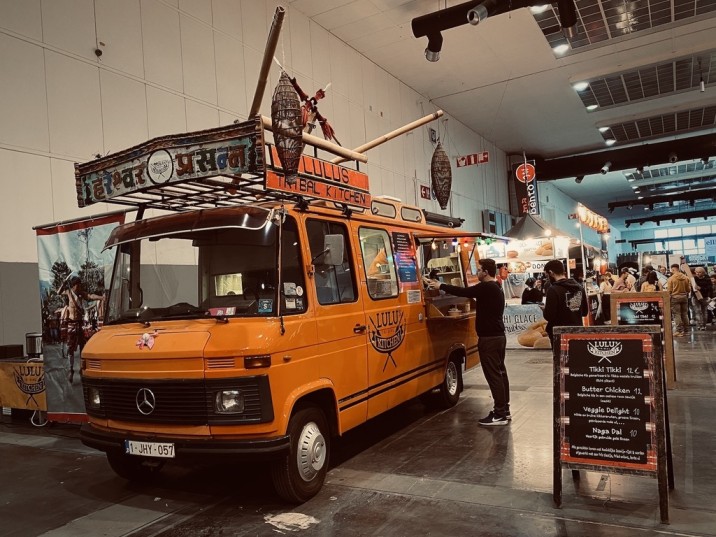 As for the ingredients, the couple finds it hard to get them in Belgium and travels to India every year returning with suitcases full of authentic spices.
They say they have been enjoying watching people grow fond of their food and are planning to introduce more dishes to the menu soon.
"We want to add a new chutney made of soya beans and chillies which is quite spicy. We also want to keep introducing different Naga food recipes that they have not tried before. There is a balance that needs to be found between serving what people like and keeping things authentic. We are still learning and taking baby steps towards achieving it," says Lulu.
Edited by Pranita Bhat
We bring stories straight from the heart of India, to inspire millions and create a wave of impact. Our positive movement is growing bigger everyday, and we would love for you to join it.
Please contribute whatever you can, every little penny helps our team in bringing you more stories that support dreams and spread hope.