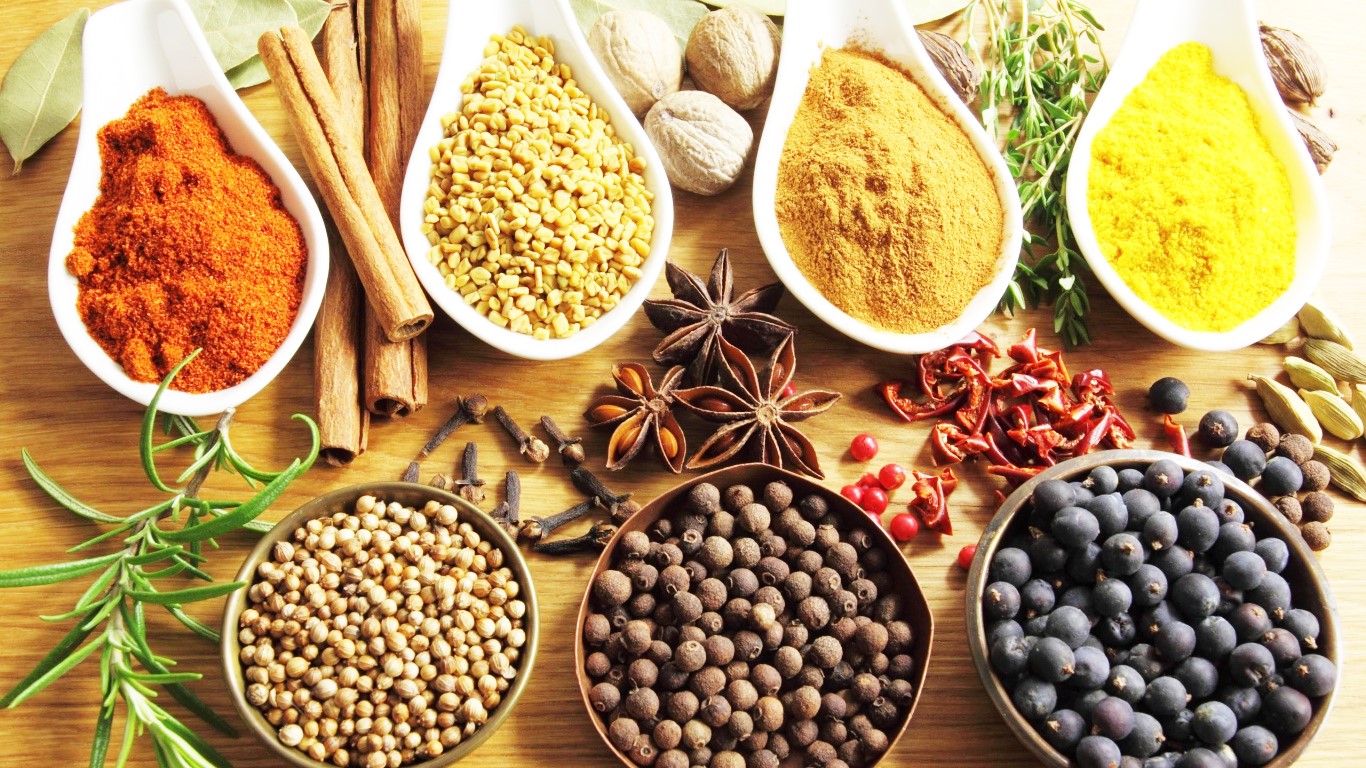 These 14 unusual spices from the heart of India will add some complexity to your cooking. And yes, even though they might take a bit of work to find and get used to, your taste buds are sure to thank you for bringing something new to the table!
"Even just a few spices or ethnic condiments that you can keep in your pantry can turn your mundane dishes into culinary masterpieces." – Marcus Samuelsson, world renowned chef.
Spices are fascinating condiments. They wrap within them a sea of flavour that adds magic to almost every culinary preparation and lifts it from the ordinary to extraordinary.
India has a plethora of spices that are ground, powdered, dried, soaked or used as they are, to create some of the most special and popular delicacies in the country.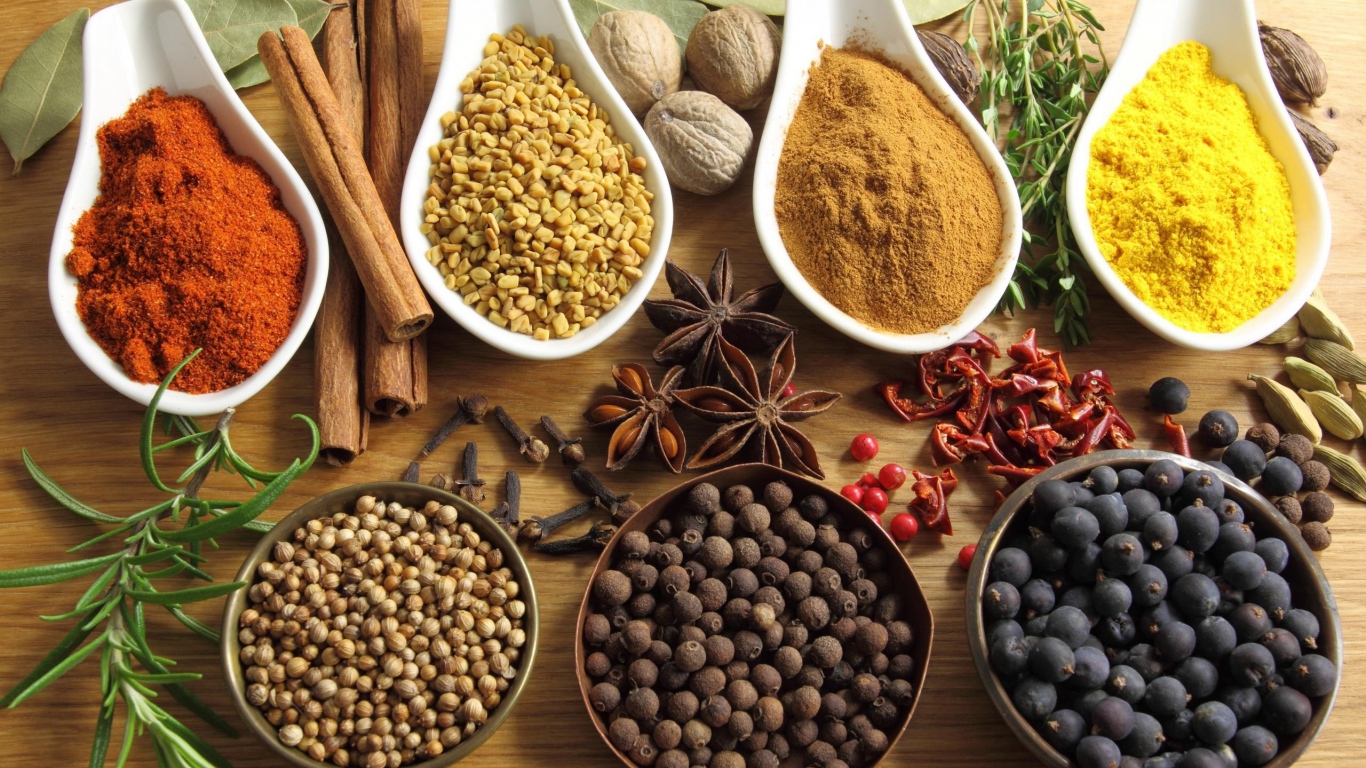 Spices may be called the "heartbeat" of an Indian kitchen. Each region in the country adds a sprinkling of its secret mix of local spices to cooking pots to enhance flavours and accentuate the colours of the dishes. For example, sambhar in Karnataka is so very different from how it is made in Tamil Nadu and Kerala. Similarly, fish curry made in West Bengal is nothing like the one made in Goa.
If your spice cabinet just has staples like cumin, mustard, cardamom, cinnamon, etc., it's time to add more variety. Here are 14 unusual spices that will add some complexity to your cooking. And yes, even though they might take a bit of work to find and get used to, your taste buds are sure to thank you for bringing something new to the table!
1. Kalonji (Nigella Seeds)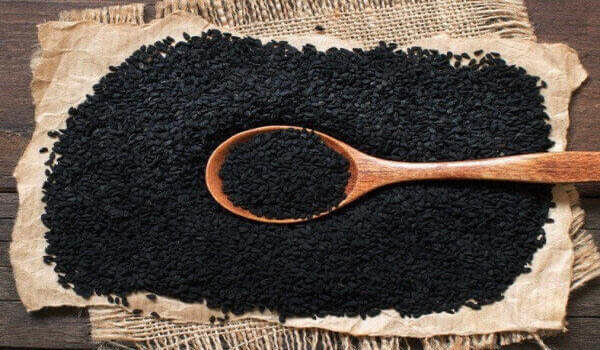 Ever wondered what those black seeds on your naan and savoury biscuits are called? Nigella seeds or kalonji are tiny, triangular, jet black seeds that have a faintly bitter flavour with a touch of sweetness. Apart from having medicinal properties, kalonji is a superb spice, used to flavour a variety of traditional dishes, including pickles. Other than being an essential ingredient of the Bengali five-spice mix known as panch phoran, kalonji is also used to temper lentils, greens and other curries. It is generally dry-roasted or tempered in cooking oil before being added to such recipes.
Also known as: Kalo jira, Krishna Jeerige, Kalzira, Karim Jeerakam, Mangrail, Charnushka.
2. Bhut Jolokia/Raja Mirchi (Naga Chilli/Ghost Chilli)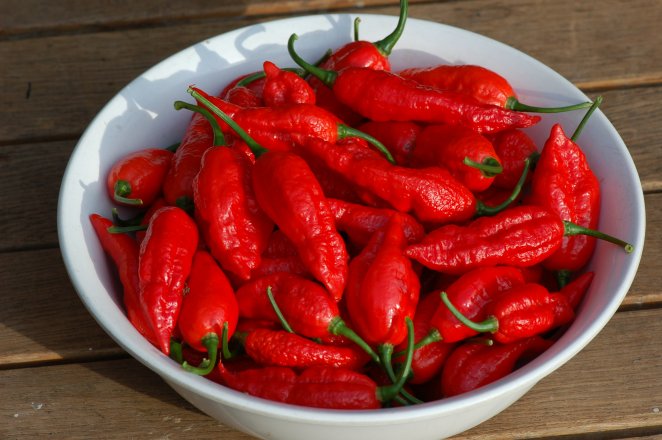 In the year 2007, bhut jolokia was certified by the Guinness World Records as the 'hottest chilli pepper in the world'. Deep red in colour, this blazing hot chilli is a star ingredient in some of the most sensational preparations of North East India. The smallest amount of bhut jolokia can flavour a dish so intensely that even a nibble will make tears run down your face. In fact, in 2010, the Indian military decided to use this chilli in hand grenades for crowd control!
Also known as: Ghost pepper, Raja mirchi, U-morok, Red Naga, Naga jolokia, Bih jolokia.
3. Radhuni (Dried Fruit of Wild Celery )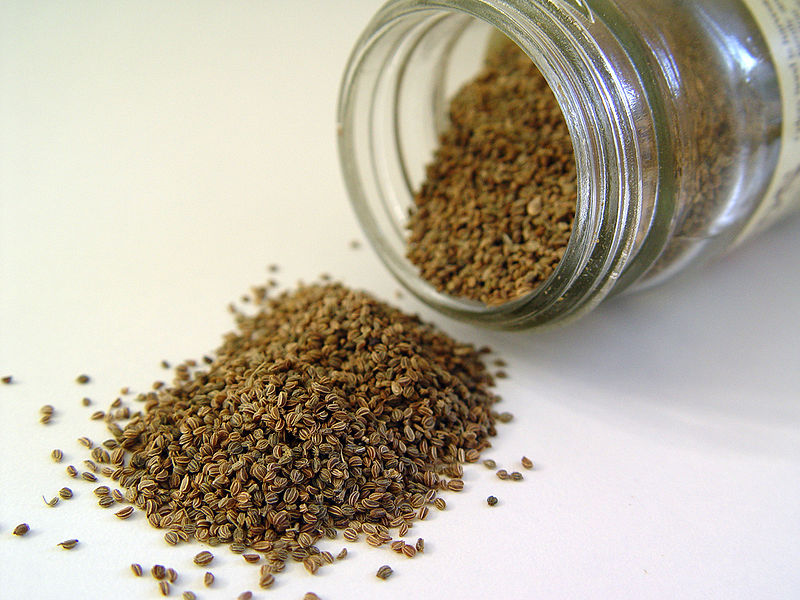 Often confused with ajwain, caraway and celery seeds due to its similar appearance, radhuni is actually the small dried fruit of trachyspermum roxburghianum or wild celery, a flowering plant that grows extensively in South Asia. Radhuni smells similar to parsley and tastes quite like celery. In Bengali cuisine, whole radhuni is quickly fried in very hot oil until it crackles. It is also a part of the Bengali five-spice mix, paanch phoran.
Also known as: Shalari, Ajmud, Ajamoda.
4. Kalpasi/Dagad Phool (Black Stone Flower)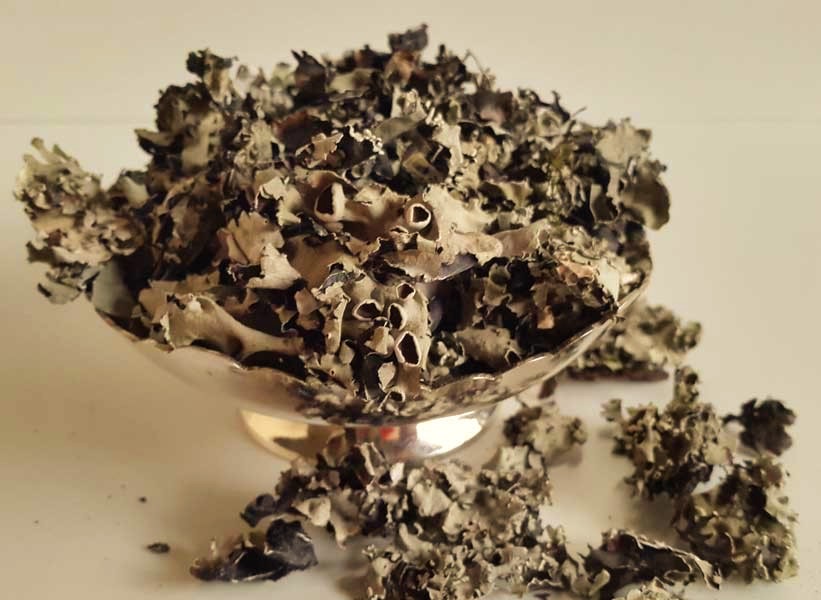 Kalpasi is a type of lichen with a mild woody fragrance. It is mostly used in Chettinad and Maharashtrian cuisines. Though it has no taste of its own, kalpasi adds a mysterious flavour to whatever food it is added to. The blackish purple flower is often blended with other spices to make some indigenous masalas. For example, in Maharashtra, it forms a part of the famous goda masala, while in Lucknow it is used to make the potli masala. It is also believed to be a part of the traditional garam masala but not many manufacturers care to include this spice. Requiring a slight elevation above sea level for cultivation, only a few places in Tamil Nadu – Ooty and Kodaikanal – grow this rare delight.
Also known as: Shaileyam, Dagad Phool, Raathi Pootha, Kallu Hoovu, Patthar ke Phool
---
You May Also Like: Food Secrets: Exploring the Spicy and Spirited Cuisine of Chettinad
---
5. Lakadong Turmeric (Dried Curcuma Longa Root)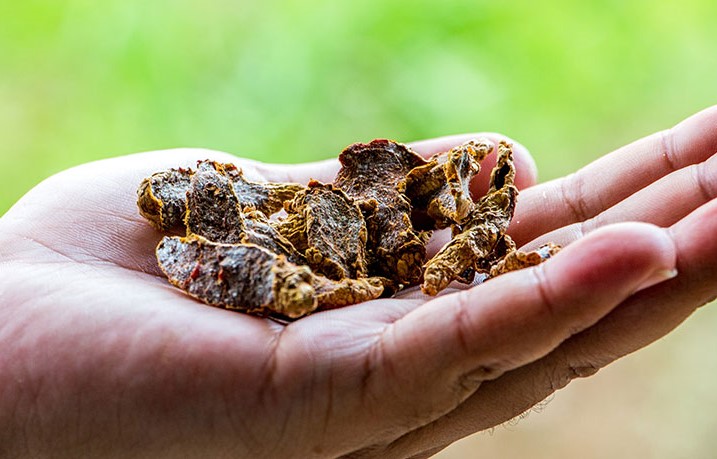 A high curcumin turmeric exclusive to Meghalaya, Lakadong turmeric is counted among the finest turmerics in the world. The root and rhizome (underground stem) of the Curcuma lomba L. plant is crushed and powdered before being sold in the local markets of Jaintia hills. The curcumin content (known for its many health benefits) in Lakadong turmeric is between 6 to 7%, which is one of the highest, as against a mere 2 to 3% in most varieties of turmeric.
Also known as: Chirmit Lachein (yellow), Chirmit Ladaw (yellow-orange), Chirmit Lakadong (yellow red)
6. Kanthari Mulagu (White Bird's Eye Chilli)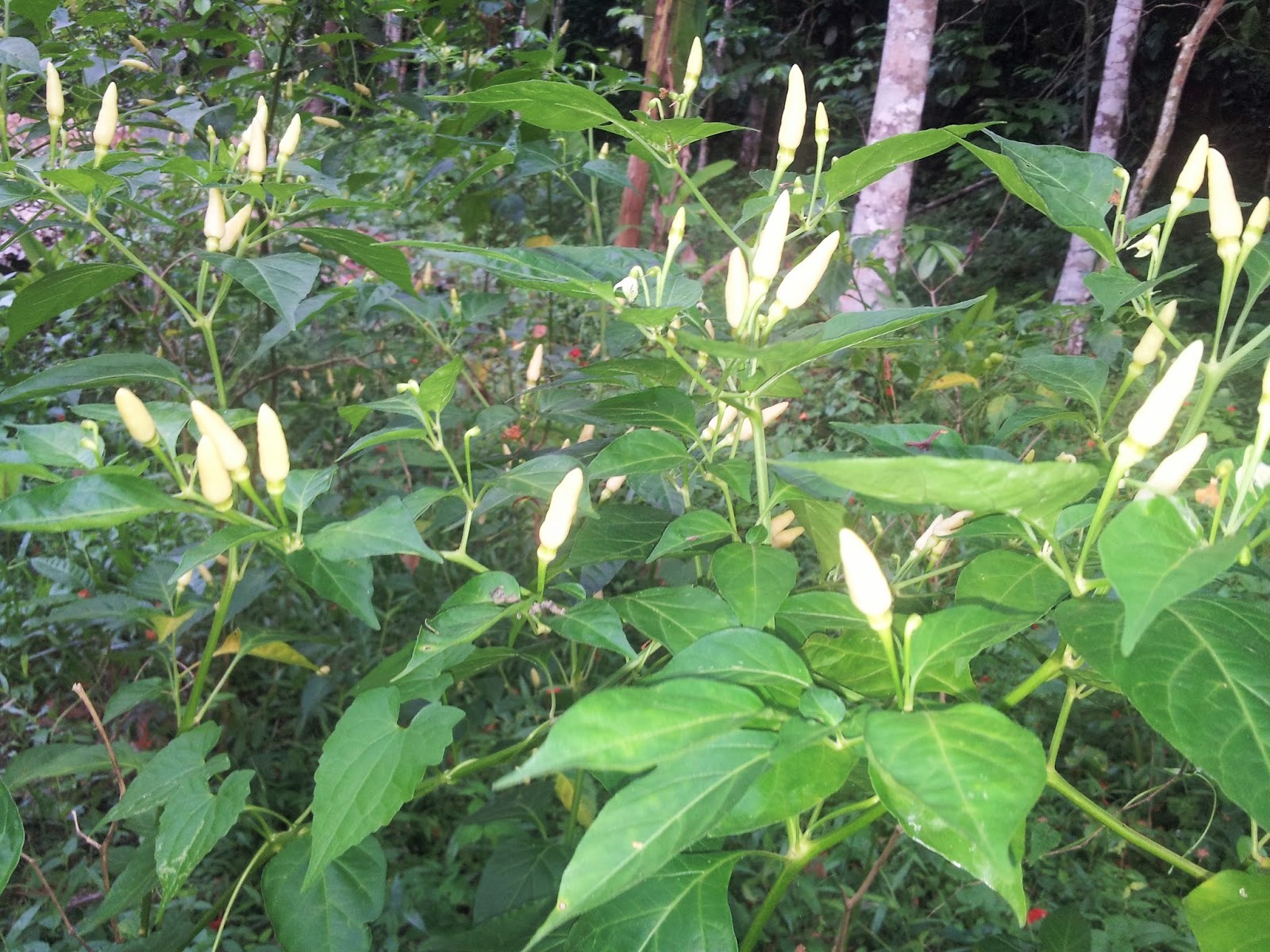 Grown in Kerala and some parts of Tamil Nadu, the super hot, ivory coloured kanthari mulagu chilli is mainly cultivated as a homestead crop. A rare variety of Bird's Eye Chilli, kanthari mulagu has traditionally been used to stimulate appetite, control cholesterol levels and ease arthritis pain. In Kerala, this chilli is used in relishes, pickles and curries.
7.  Jaiur (Winged Prickly Ash Seeds)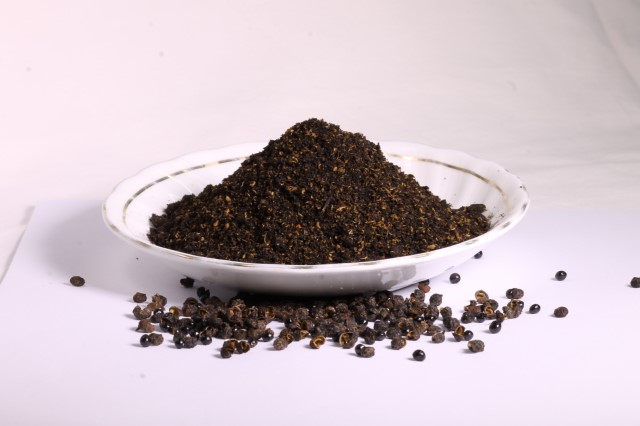 A uniquely flavoured spice of Meghalaya, you probably know jaiur by its more common name, Szechuan pepper. Not very hot or pungent on its own, it has slight lemony overtones and creates a tingly numbness in the mouth that sets the stage for hot spices. The tiny seed pods are toasted before being crushed and used in chutneys. Only the husks are used and the gritty black seeds are discarded. In Meghalaya, it is added to a traditional side dish of fermented fish called tungtap.
Also known as: Timur, Tumbru, Jimmi, Tejphal 
8. Kodampuli (Garcinia Cambogia/ Malabar Tamarind)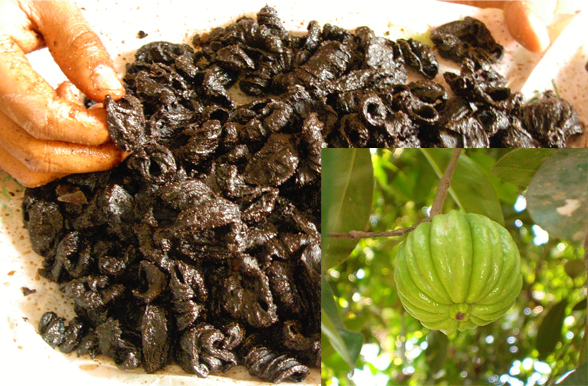 Kodampuli is a sun dried fruit used to flavour curries in Kerala. When the Garcinia Cambogia fruit ripens, it's removed from the vine, seeded, and left to dry in the sun till it turns leathery. The skins are then smoked, infusing them with a complex aroma. After a brief rinse and soak, the skins are added to curries,where they contribute a pleasant sourness to the sauce, with hints of sweetness, astringency, and the faintest whiff of smoke.
Also known as: gambodge, Malabar tamarind, fish tamarind
9. Jakhiya (Cleome Viscosa Seeds)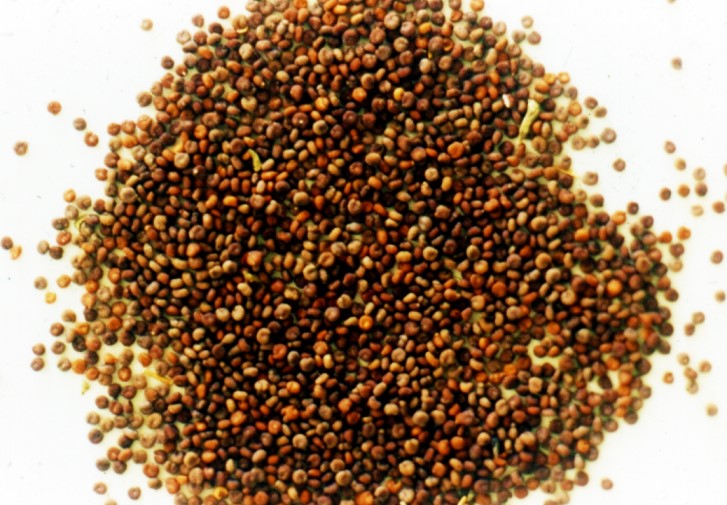 A tiny, dark brown and granular seed with a beautiful earthy aroma and a unique flavour, jakhiya is the seed of Cleome Viscosa, little known wild edible plant of the Indian Himalayas. The seeds, which are dried in the sun before they are sold, are used for tempering almost all types of vegetables and curries in the Garhwal region of Uttarakhand. Because of their sharp pungent smell and crunchy taste, most Garhwalis prefer jakhiya over cumin and mustard seeds for tempering.
---
You May Also Like: Food Secrets: On The Trail Of Kumaon's Culinary Wonders
---
10. Ratanjot (Alkanet Root)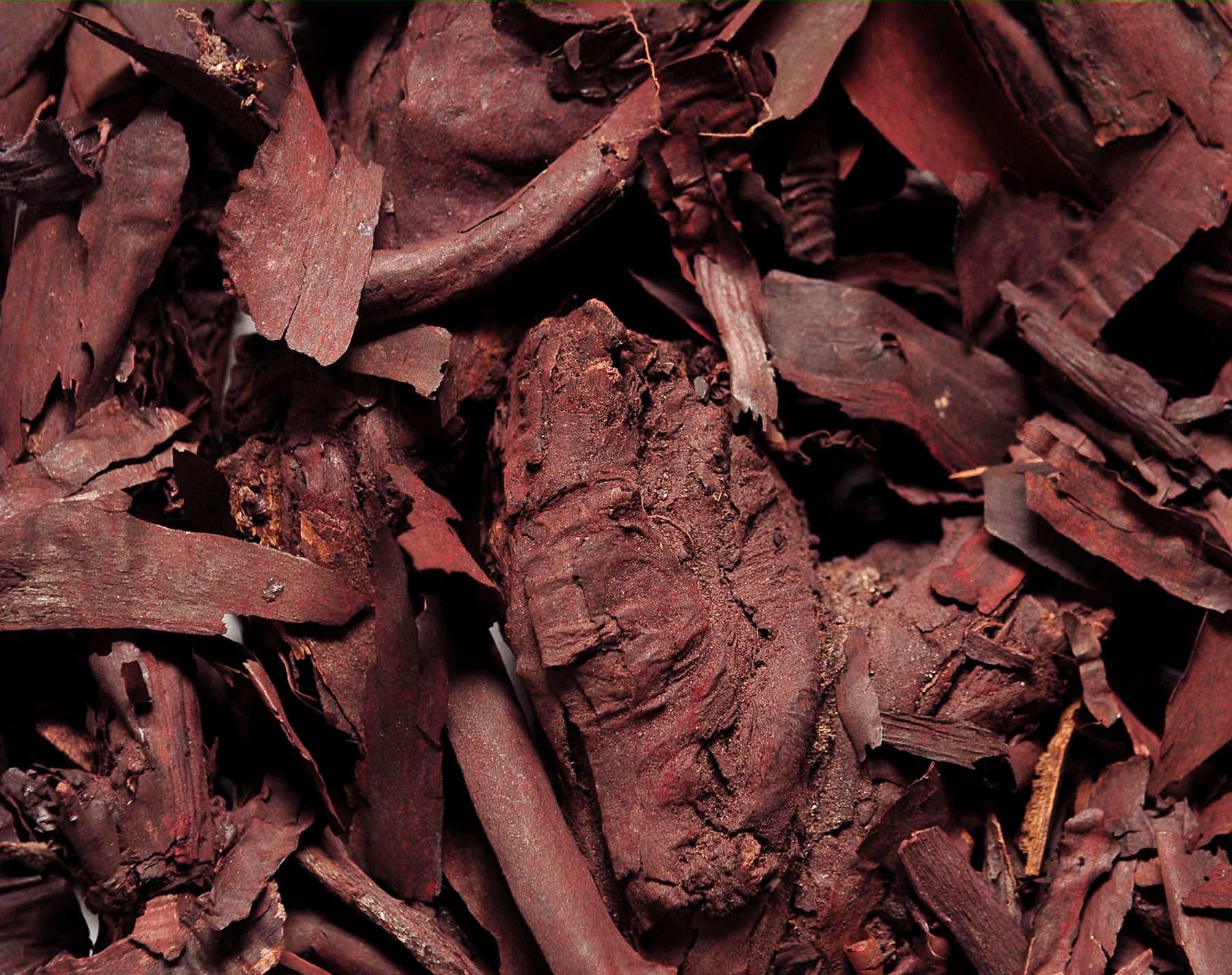 Alkanet root, better known as ratanjot, is a dried herb grown in Himachal Pradesh and Jammu and Kashmir. Traditionally used to add colour to Indian food, ratanjot is the natural food colouring that gives the famous Kashmiri dish, Rogan Josh, its signature crimson colour. It is also used as a tint in the tandoori chicken marinade. Over the years, the use of ratanjot has been replaced by synthetic colours.
11. Kokum (Garcinia Indica Fruit)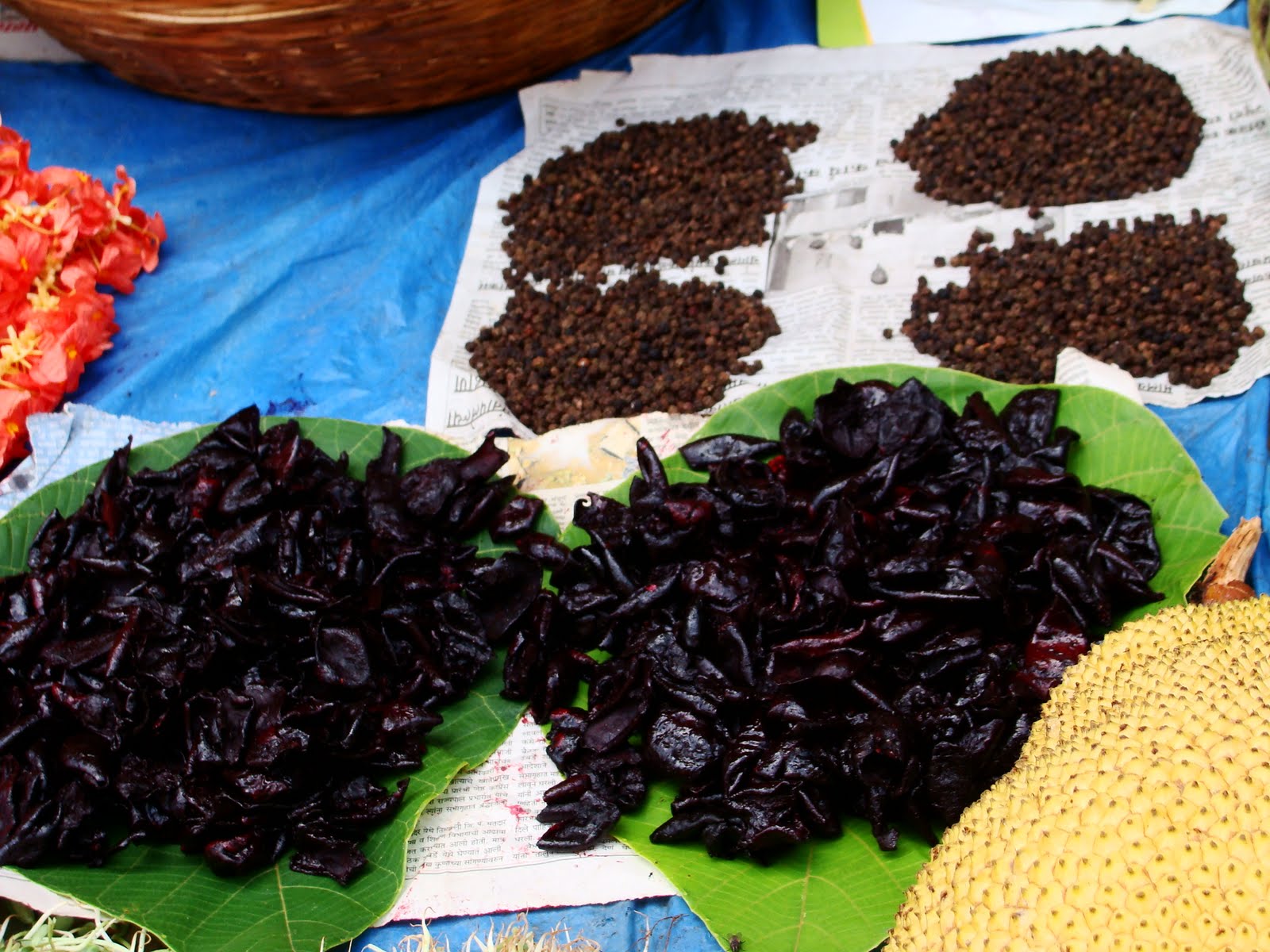 Essentially a halved and sun-dried fruit, kokum imparts a pretty pink-purple colour and sweet-sour taste to food. Usually available as a dried rind, kokum resembles a thick plum skin with its dark purple to black colour, sticky texture and curled edges. The kokum is native to the Konkan coast India (Maharashtra and Goa) and is rarely seen beyond this area. A key property of kokum is its cooling nature, and during the parched summer months in these states, large glasses of kokum sherbet are downed to beat the heat.
Also known as: Kokambi, Aamsul, Kaatampi, Punarpuli
12. Maroi Nakupi (Asian Chives)
A grass-like herb similar to chives, maroi nakupi is used as a substitute for garlic and onion in cooking in North East India, especially in Manipur. The flat leaves, the stalks, and the unopened flower buds are all used as flavouring in local delicacies such as as eromba, bora, singju, and ametpa. The juice of crushed leaves is also used as a traditional folk medicine for the treatment of fungal or bacterial infections.
Also known as: Dunduko Saag
13. Maratti Moggu (Dried Kapok Buds)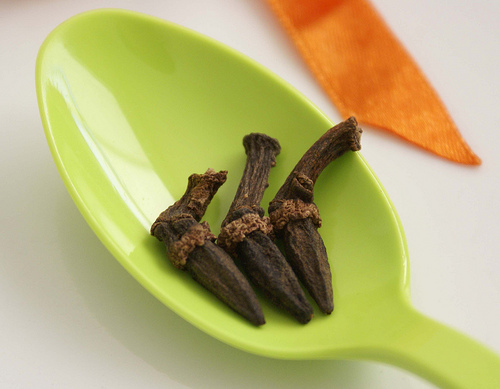 A spice indigenous to the Chettinad region, maratti moggu is the unopened flower bud of the Red Silk Cotton tree (Ceiba Bombax). Dark brown in colour, with an appearance similar to a larger version of the clove, maratti moggu is used in Karnataka's much loved dishes bisi bele baath and saagu. It is usually fried in oil before use to release its full flavour, which is similar to that of a combination of mustard and black pepper.
Also known as: Karer, Shalmali, Semul, Andhra Moggu
14. Anardana (Dried Pomegranate Seeds)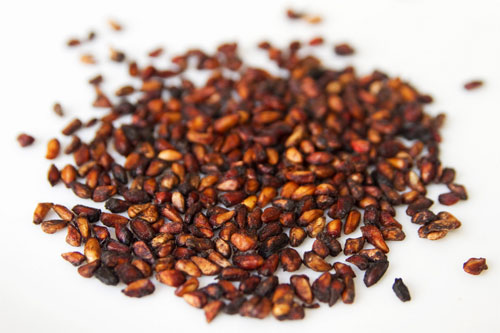 Quite simply, anardana is dried pomegranate seeds. Retaining many of the qualities of fresh pomegranate seeds (and the juice surrounding them), anardana lends a mildly sweet and tangy flavour that adds to the richness and depth of a dish. A variety of wild pomegranate called daru, which grows in the southern Himalayas, is reputed to yield the best anardana. Interestingly, this spice also has preservative qualities (similar to the properties of lemon juice) and can also be used as a thickening agent.
Also known as: Daalim, Dalimba, Mathalam Pazham, Dannima Pandu
---
Also Read: Food Secrets: 20 Ultimate Indian Thalis that Take You Straight to Foodie Heaven
---
Like this story? Have something to share? Email: contact@thebetterindia.com, or join us on Facebook and Twitter (@thebetterindia). To get positive news on WhatsApp, just send 'Start' to 090 2900 3600 via WhatsApp.
Tell Us More
We bring stories straight from the heart of India, to inspire millions and create a wave of impact. Our positive movement is growing bigger everyday, and we would love for you to join it.
Please contribute whatever you can, every little penny helps our team in bringing you more stories that support dreams and spread hope.