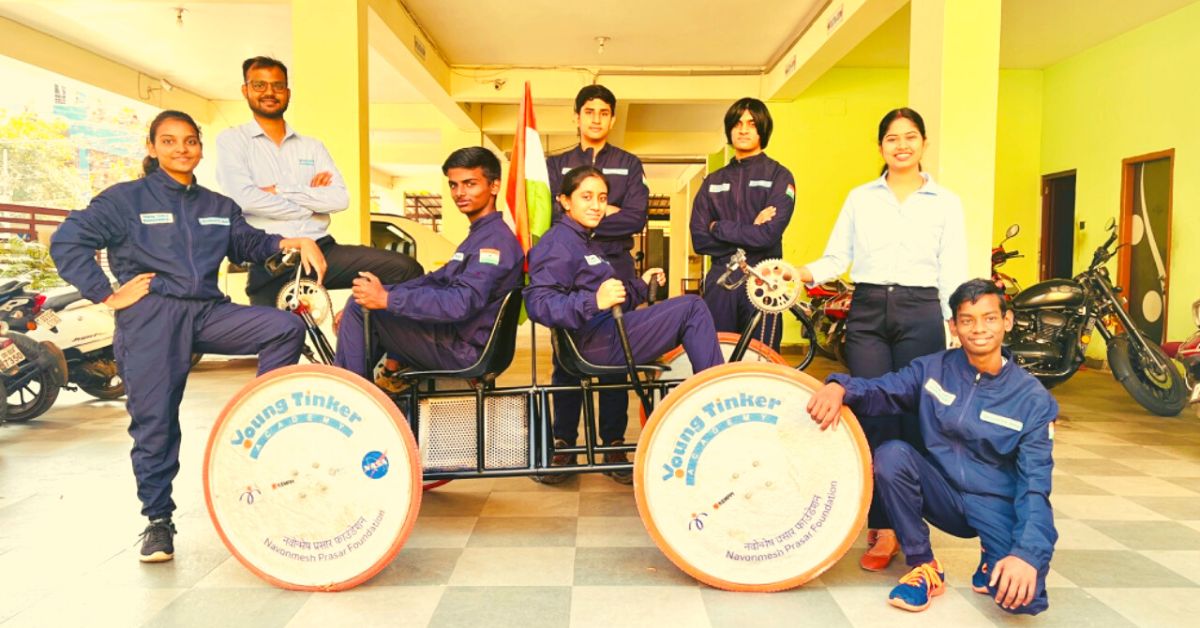 Six students from the Young Tinker Educational Foundation have been chosen to take part in the NASA Human Exploration Rover Challenge (HERC) 2023. This team will be traveling to the USA in April 2023 to represent India.
Akankashya Dash was just five years old when her father passed away. Following his sudden demise, Akankashya's mother didn't have the means to raise her daughter.
"Due to financial difficulties, my mother admitted me to the Adruta Children's Home in Bhubaneswar, Odisha, [which rehabilitates deserted children and orphans in Odisha]. Since then, I've been residing at the children's home. But living here didn't stop me from what I wanted to achieve," says Akankashya.
Following her matriculation, she is currently enrolled in a program at the government-funded Industrial Training Institute (ITI) in Bhubaneswar Government.
It was at the children's home where she first heard about Young Tinker Academy — a Bhubaneswar-based learning centre founded by educationist and innovator Anil Pradhan — where students from a myriad of backgrounds collaborate and learn hands-on skills of the future.
She also discovered that students from the academy, which operates under the aegis of Young Tinker Educational Foundation, were looking to participate in the 2023 NASA Human Exploration Rover Challenge (HERC).
She knew that in 2021, a 10-member team from the academy earned a third-place finish in the High School Division at the NASA HERC. Inspired by what she had seen, Akankshya applied for the NASA Rover Challenge 2023 training program, which would select students to represent the academy and India.
After going through a rigorous interview, Akankashya was selected to participate in the training program.
"Today, I am the communication lead of the Young Tinker Educational Foundation team selected for NASA HERC 2023. I manage our team's outreach and marketing. Not only this, but I've also impacted the lives of more than 2,500 students through hands-on workshops [organised by the academy]. I believe I'm an inspiration for all women who wish to pursue STEM as a career. And I'm a Young Tinker," she says.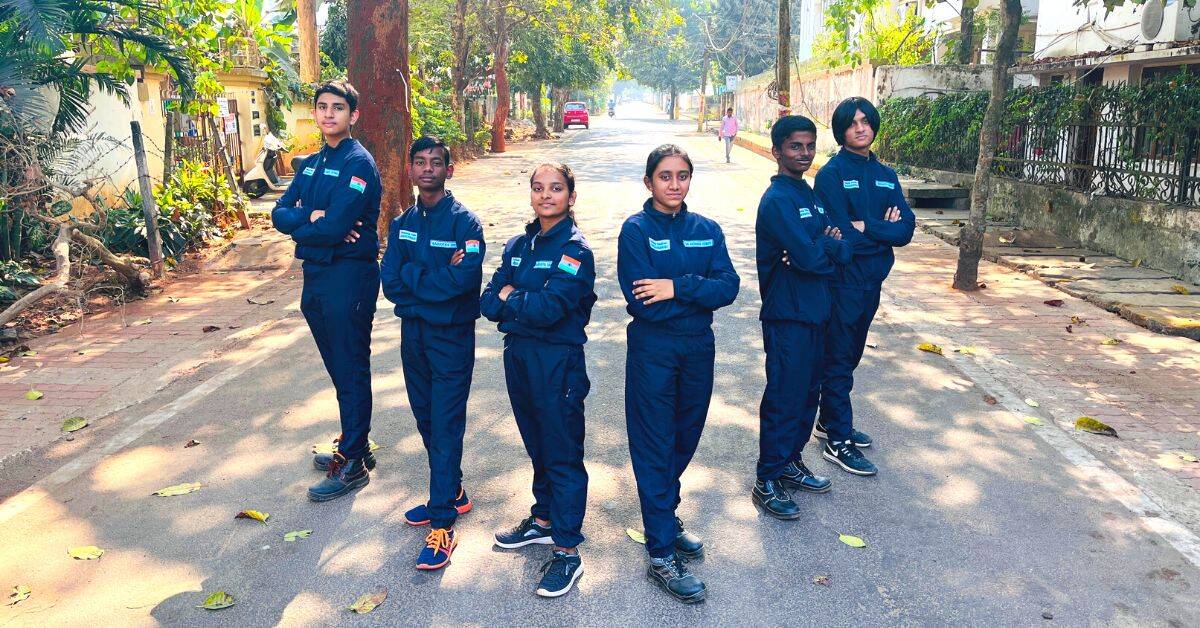 What is the competition about?
Every year, the NASA HERC presents an engineering design competition for students all over the world. The HERC draws inspiration from the Apollo and Artemis space missions, where the emphasis is on designing, constructing technologies, testing them, and showcasing the ability of their innovations to traverse different environmental terrains.
In this regard, the Young Tinker Academy's journey began in 2019, when their founders Anil Pradhan and Vaishali Sharma [who is an award-winning engineer and educationist] envisioned preparing students from a myriad of socio-economic backgrounds for the NASA HERC. The Young Tinker Educational Foundation helps mentors to connect with school students across India to teach subjects using hands-on learning pedagogy.
The Artemis project — the first human moon mission since 1972 — aims to carry the first woman and the first person of colour to the Moon, by 2024. Besides the exploration of the Moon's South Pole, the project is also looking to develop a sustained human presence there.
"Just like in a real space mission, students are expected to make real-time decisions within a fixed time frame. Similar to past NASA missions, teams are required to take their rover vehicles through rough terrains over two excursions. During these excursions, they are expected to carefully collect water material and conduct science experiments crucial for the mission," says Vaishali.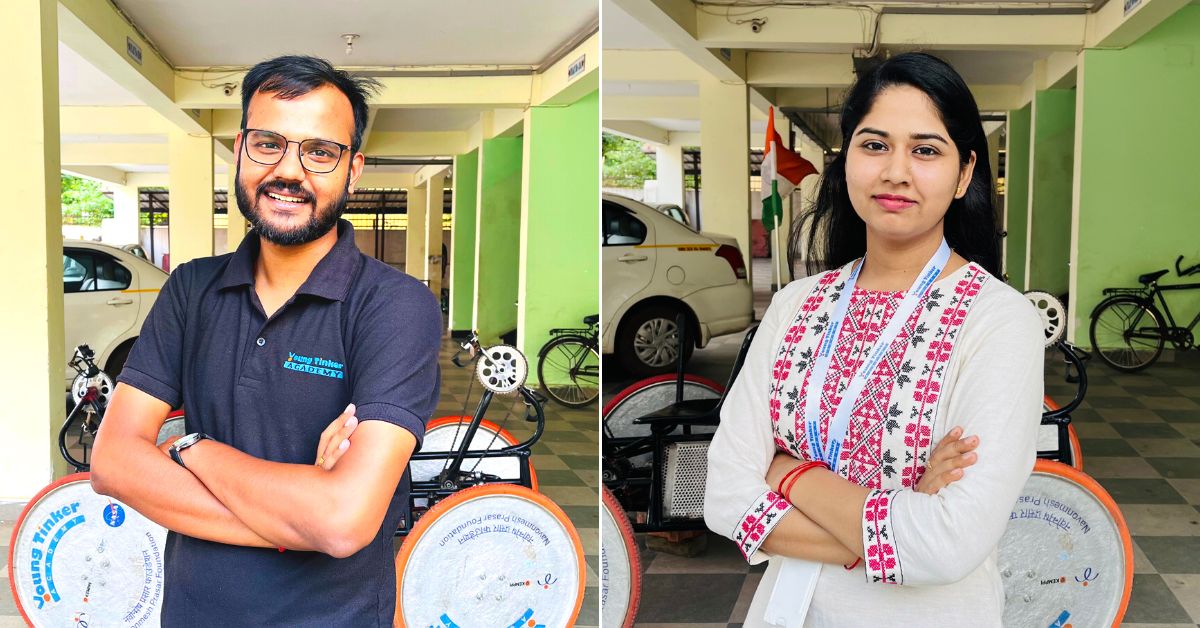 In October 2022, NASA announced Young Tinker Educational Foundation as one of the 61 teams selected to compete in the 2023 Human Exploration Rover Challenge (HERC) on April 20-22 at the U. S. Marshall Space Flight Center in Huntsville, Alabama.
"For the 2023 season, HERC returns to live, on-site competition for the first time since 2019. Participating teams will represent 45 colleges and universities, and 16 high schools from 30 countries around the world," notes the foundation.
For the NASA HERC 2023, the foundation selected six students between the ages of 14 and 19 who come from urban centres, rural locations, underprivileged backgrounds as well as those living in children's homes.
"The students were divided into different sub-teams and worked on different roles like Design Lead, Prototyping Lead, Safety Officer, Communication Lead, Tech Lead and Manufacturing Lead. The team then started with the CAD (Computer Aided Design) of the proposed rover and material testing. Once the design and material were finalised, the rover manufacturing process started in the Young Tinker Educational Foundation campuses of Baral and Bhubaneswar and a separate manufacturing unit at Bhubaneswar," says Anil Pradhan, speaking to The Better India.
"This is a really proud moment for India that our student team has been once again invited by NASA to represent India at the HERC 2023. Last year we received world rank 3, but this year we are aiming and working towards finishing first," says Vaishali.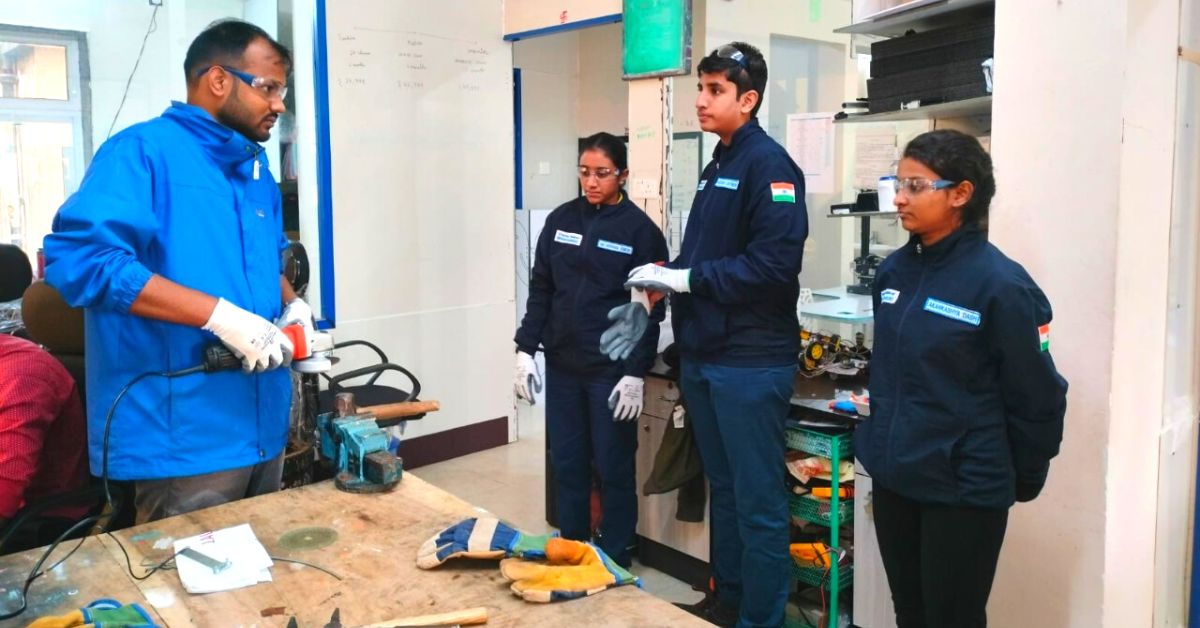 The team that is building the rover
Representing India in this year's competition are — Basudeba Bhoi (14-year-old from Baral, Cuttack), Sai Akshara Vemuri (17-year-old from Vijayawada), Siddhanth Ghosh (18-year-old from Mumbai), Akankshya Dash (17-year-old from Adruta Children's Home, Bhubaneswar), Akarsh Chittineni (14-year-old from Vijayawada), and Om Padhi (16-year-old from Adruta Children's Home, Bhubaneswar).
Before getting selected by the American space agency, these students sent a proposal to the NASA HERC team. They were selected and invited on 6 October 2022.
"The objective of presenting a proposal is to showcase whether the team has the requisite knowledge, resources and administrative support to participate in the HERC program. Here's what the people at the HERC program are looking for—does the team have requisite facilities, technical and financial support from the institution and community they represent, and can they adequately commit to the demands set by HRC," says Vaishali.
"Ever since our student team was accepted, they've been working on the designing, material testing, and manufacturing of the human-powered rover vehicle. This team will be travelling to the USA in April 2023 to represent India," says Anil.
The rover vehicle that this six-member team is building has the capability of traversing the surface of Mars and the Moon, claim the students. The challenge is designed to align with NASA's Artemis Mission.
What's particularly remarkable about this initiative is the kind of students the foundation) has enrolled in its six-member team. Take Basudeba Bhoi, a 14-year-old from Baral village in Cuttack district. He is the son of a daily labourer working in paddy fields.
He joined Young Tinker Educational Foundation in 2015. Before joining them, he would work with his father on the farm to help his family make ends meet. Today, he's a specialist in 3D printing technology. Thus far, he has built a bionic hand (artificial hand) through open-source material and facilities at their organisation for people with disabilities.
"I aim to become a scientist in ISRO and bring glory to India," says Basudeba.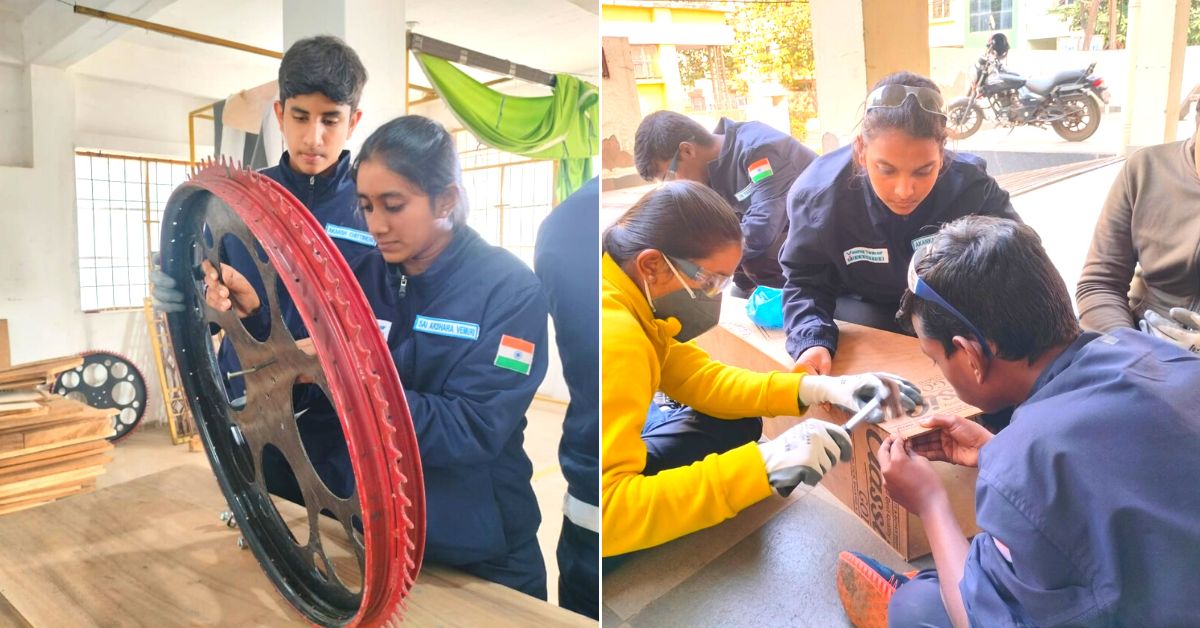 Another example is Om Padhi, whose mother left his father's house when he was just two years old following a family dispute. What's worse, his father had no interest in looking after Om.
Given the difficulties of raising a child for a single mother during moments of grave financial difficulties, his mother struggled to support him. At his mother's request, he enrolled in Adruta's Children's Home. After his matriculation, he enrolled in a high school science programme.
On the other end of the spectrum, you have Siddhanth Ghosh, a 12th grader from Mumbai. At the age of 11, he built his own computer. Currently, he is a research intern at the Society for Space Education and Development (SSERD), a Kerala-based non-profit recognised as a space tutor by ISRO. He has even developed an open-source tool that can be used for preliminary trajectory visualisation for spacecraft entering Earth's or Mars's atmosphere.
Among the key players in building this rover is Akarsh Chittineni, a Class 10 student from Vijayawada, Andhra Pradesh, whose parents are white-collar professionals. He is also a national-level badminton player. "I am the tech lead of the Young Tinker team representing India at NASA HERC 2023. My role is to research the rover materials and procure them," he says.
"All six members of the team are from different parts of the country. So, we have a lot of regional diversity among us. We started to meet every weekend via online platforms. Initially, we worked in sub-teams and met weekly to discuss our progress. I also went to Bhubaneswar, Odisha, where our rover is being manufactured by the team members. I'm also contributing towards the manufacturing process by working on cutting and drilling," he adds.
For Akarsh, being part of the team felt like a dream come true. "We learned a lot of new things related to designing and manufacturing. I feel really honoured; I as a 10th grader got a chance to experience engineering work. Our mentors have given us ample support in our learning process. And also as the members are from different parts of the country, we had so much fun during our physical engagement, learning different languages," he says.
Speaking on their objective this year, Siddhanth explains, "Our idea for this year's rover was to keep the design simple and the rover light-weighted. The simple design of the rover helped us in avoiding manufacturing complications. During the challenge, the team will have to perform several tasks and collect samples during traversing. So the design has to be done in a way that can hold the samples and the tools required in the rover."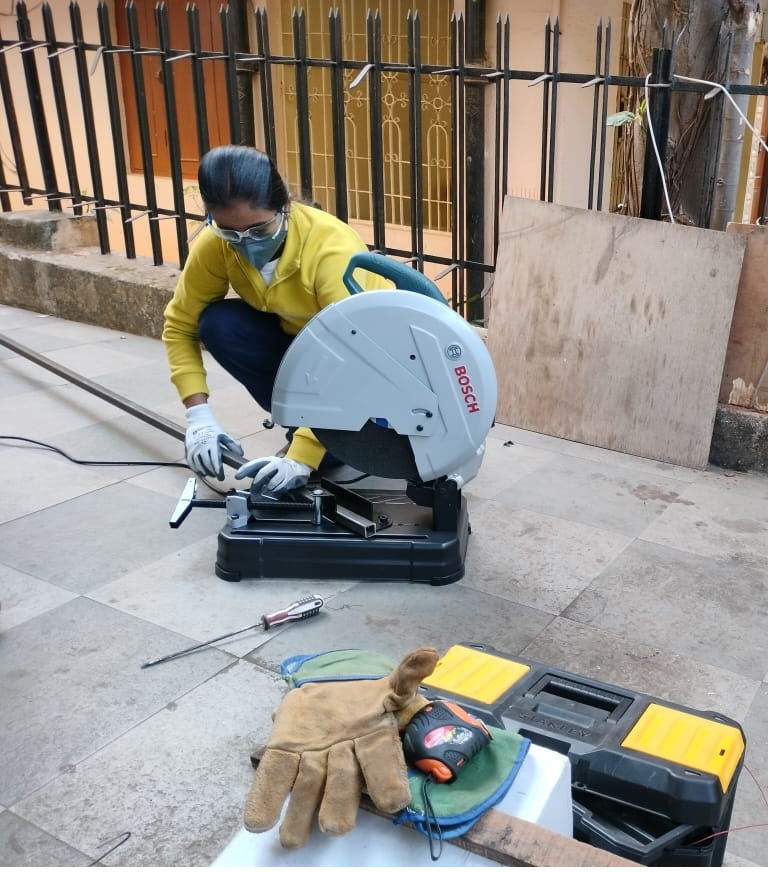 Meanwhile, Sai Akshara Vemuri, a class 12 student from Vijayawada, Andhra Pradesh, has taken the role of safety officer. "The rover manufacturing process involves drilling, cutting, grinding, and welding. As a safety officer, my job is to take care of a robust, practical seating system, safety belt system, and adequate braking system," she says.
"The challenge consists of various terrains and our rover has to traverse through all of them. It also includes various tasks, and our team has developed a multi-purpose task tool to carry them out," she adds.
The daughter of a couple who runs a major educational institution in Vijayawada, Sai Akshara holds the unique distinction of reciting the highest number of decimal places of root 2 value in the fastest time. She is also a national-level archer. But her focus is on the rover challenge.
"We have two meetings with the NASA HERC team where we discuss the design review and the operation review. We are already done with the design review meeting and the NASA HERC team appreciated our designs and ideas. We are looking forward to our next meeting and the final competition itself," says Sai Akshara.
"As a student who is interested in astronomy and space, I got such a wonderful opportunity to participate in the NASA Human Exploration Rover Challenge (HERC) 2023 and to represent our country India. It makes me feel so proud and happy," she adds.
"This team is a real inspiration for all the students out there. We want our students to dream high and achieve them. Through the Young Tinker Foundation, we aim to provide a platform for all the students to shine," says Anil Pradhan.
You can click here to donate and support their work. You can also visit their website here.
(Edited by Pranita Bhat; Images courtesy Young Tinker Educational Foundation)
We bring stories straight from the heart of India, to inspire millions and create a wave of impact. Our positive movement is growing bigger everyday, and we would love for you to join it.
Please contribute whatever you can, every little penny helps our team in bringing you more stories that support dreams and spread hope.
Tell Us More