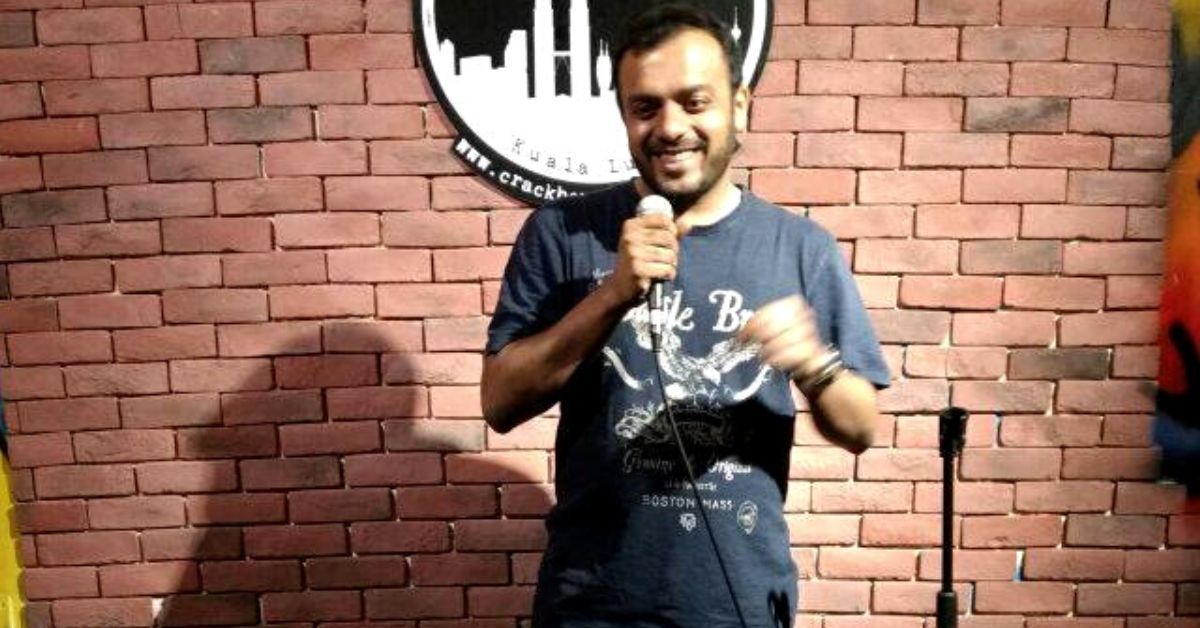 Vikram Poddar doesn't think his switch to comedy strange at all, considering "the amount of comedy that happens in investment banking". Though performing before bigwigs can be exciting, there's nothing like a public show, says the comedian.
"I'm a Marwari investment banker from South Bombay."
Vikram Poddar's introductory line on our call is enough to crack me up. As the conversation progresses with the 39-year-old, he explains that the genre of comedy he specialises in is niche — corporate financial comedy.
"I always get asked why I made the switch from investment banking to the comedy space and I have my retort ready," says Vikram. "If you only knew of the amount of comedy that happens in investment banking, you wouldn't ask the question."
But when he traces his steps to the time he switched fields around 2009, he notes that taking up comedy wouldn't have been possible if he hadn't worked in investment banking in the first place.
'I always thought I would make a career in finance'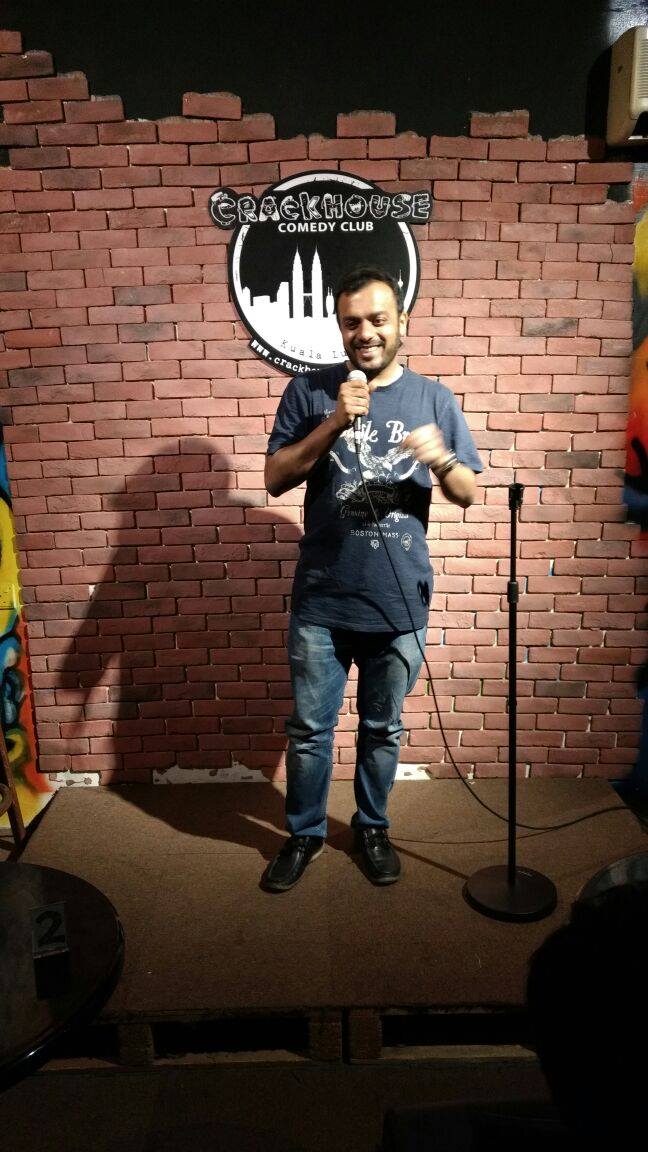 Vikram grew up in an environment that was all about finance.
"My father was a pioneer in finance and I grew up seeing the National Stock Exchange (NSE) and trading happening in real-time on a computer. This was in 1994 when the internet had not even properly broken the market. One ends up doing what they grow up seeing and, likewise, I got into investment banking," says Vikram.
However, in 2009, when he was laid off from a consulting firm and had free time on his hands, he decided to explore his funny side.
"I happened to visit a Toastmasters Club and that's where a lot of people told me that I had a funny bone. From then on I began doing impromptu comedy and taking part in standups. In 2011, an opportunity unlike any other presented itself before me," he says, referring to an open mic contest hosted by celebrated Indian comedian Vir Das.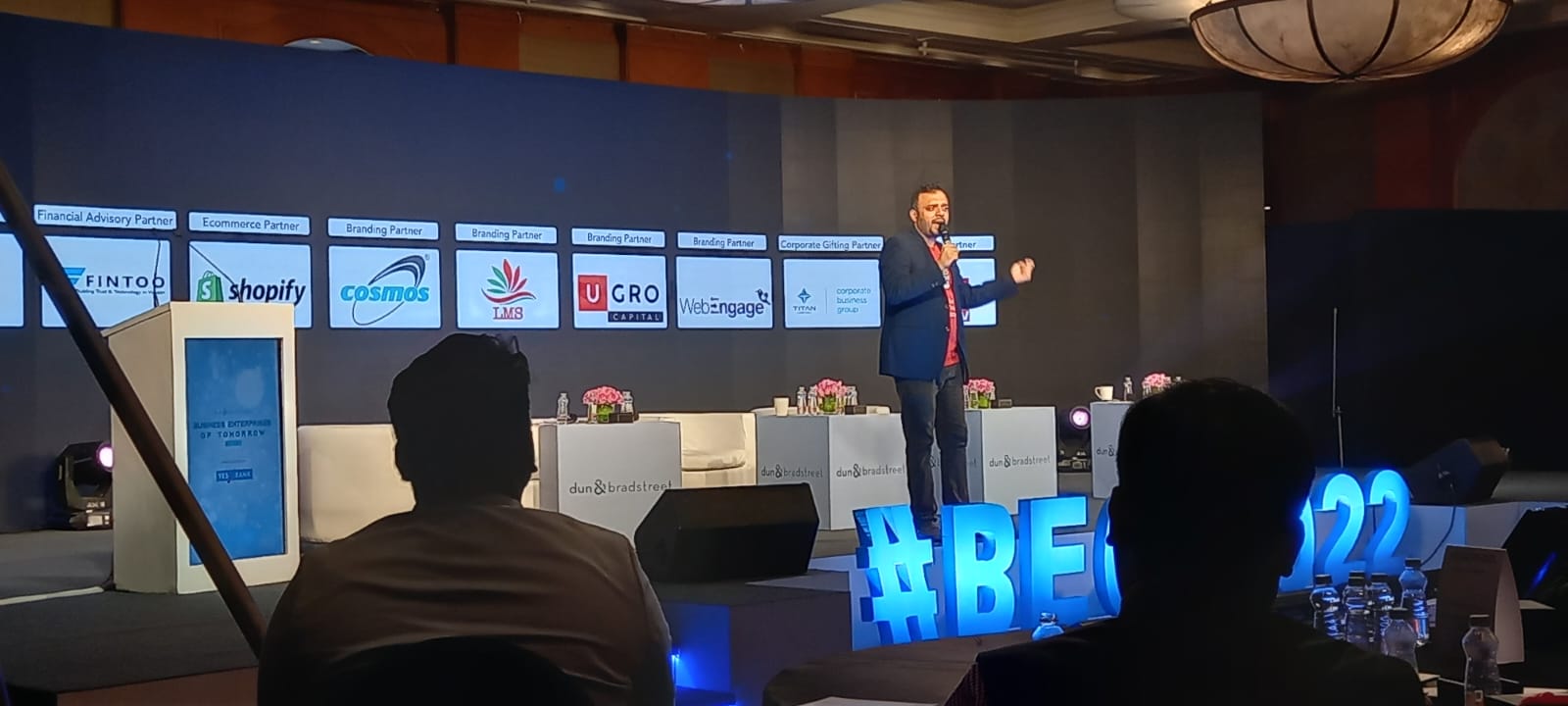 Vikram won the semi-finals and it was his popular line 'Marwari investment banker from South Bombay' that managed to do the trick. A series of open mics at the Canvas Laugh Club, standups and more followed, but while venturing into this new territory was exciting, it was challenging as well owing to the competition, he recalls.
It was in 2014 that Vikram found his space in the cacophony of corporate comedy.
"I joined Weirdass Comedy, a comedy consultancy by Vir Das. He wanted someone who could write jokes that would appeal to a senior audience and that was the real beginning of my career in comedy," he says.
A slew of shows under his belt
Since 2014, he hasn't looked back. He has done a number of fascinating gigs but there are a few that he terms unforgettable — for instance the one he did in April 2015 for Aditya Birla at their Global HR conference.
"I was told that my segment was the highlight of the 3-day conference, which saw speakers from all over the world. To top it off, the segment was in the afternoon, a time when not many are alert. But the show went so well that it was the beginning of everything that followed," he says.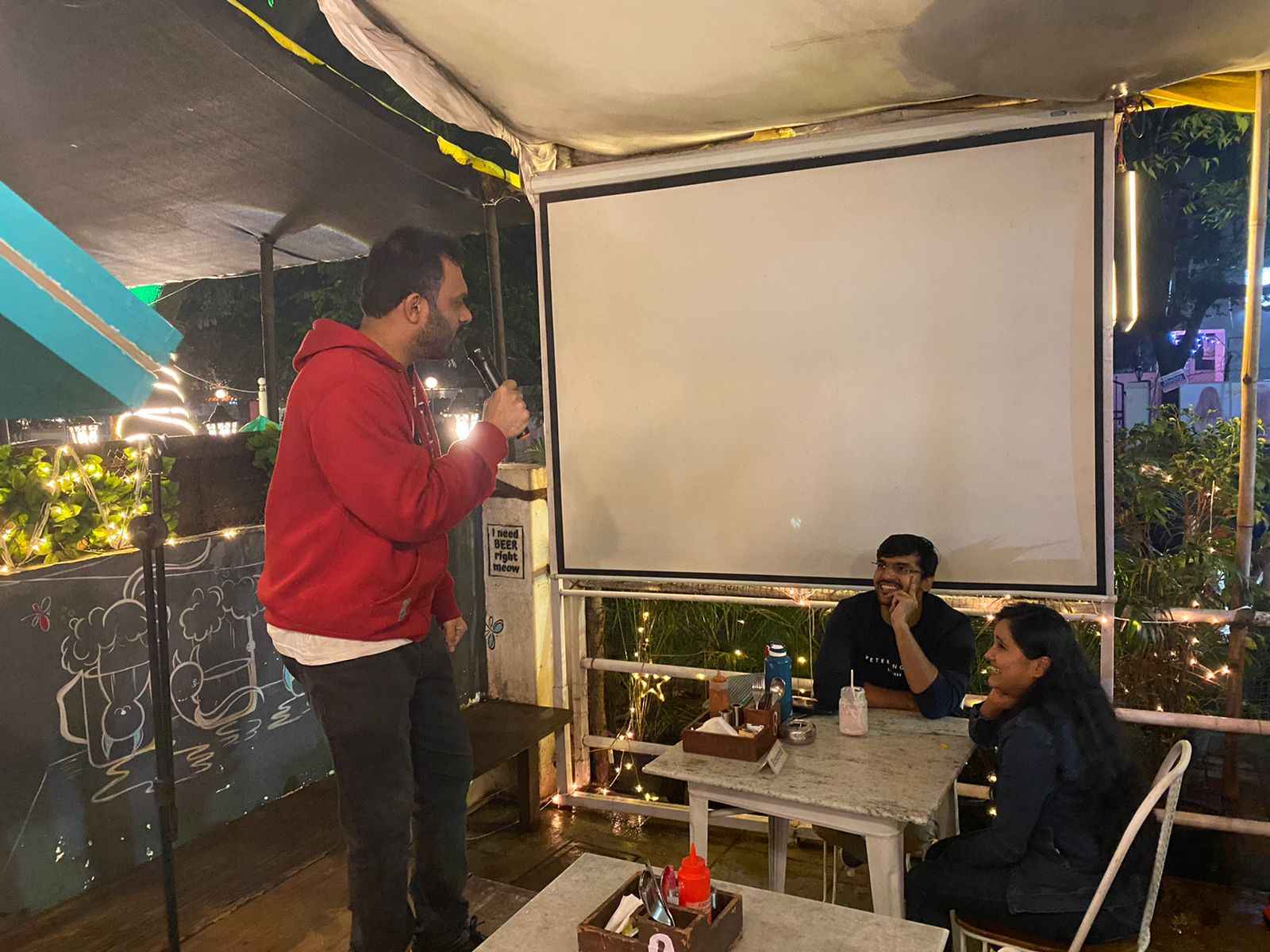 The same year he hosted the ET Startup Awards and was featured on LIVE TV.
"The show was a month and a half after my dad passed away, but it was a huge opportunity. My audience had the likes of the founders of Snapchat, Flipkart, Snapdeal etc," he recalls.
Doing corporate shows where the audience is the 'who's who' of the industries can definitely give one a high, but Vikram says there is a certain magic about public shows.
He recalls one such incident when he was in Chennai for a corporate show for HCL Technologies. "I asked a local guy if I could do a public show and he agreed. Though the amount I was paid was a fraction of that of a private show, the happiness it gave me was unparalleled," he says.
At the same time, though enthralling, comedy has its downsides, Vikram admits. "Comedians have to watch their words carefully these days, with comedy in India often turning controversial."
"In 2013, I was called to do a show for the LGBTQ community. I opened with a joke that I thought was a compliment to the community, but was booed by the crowd. Everyone started talking and no one was listening to me. Finally, I wrapped my segment with a song by Adele and that got me a lot of cheers," he says, adding that standup comedy is unpredictable. "You never know what will work and what won't."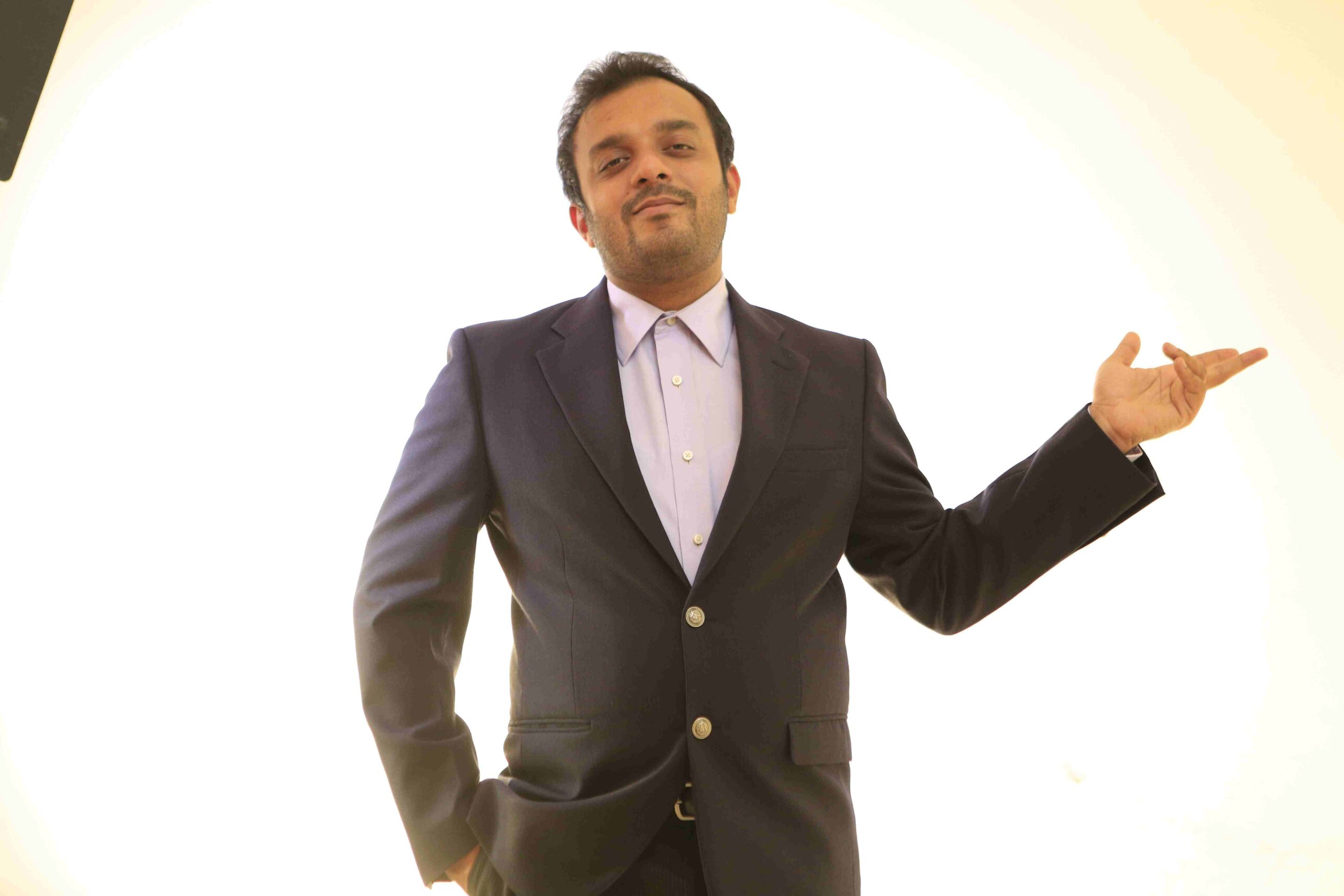 But looking back, Vikram is amazed at how the dots connected. "Whenever I'm asked where I see myself in the next five years, I respond that I don't even know where I'll be in five months."
A perfect example of this, he says, is the lockdown.
"There was so much chaos happening in the world. But I ended up landing my first virtual international corporate show in April 2020. Then Clubhouse went viral and I got validation for my poetry," he notes, adding that corporate comedy is very different today from what it once was.
"But I have to admit that I'm given more respect as a comedian than as an investment banker," he quips, adding that what he has learnt from life is that focusing on the algorithm will never bring one success. "You have to keep accumulating skill sets and networks and keep modifying your act. Life can be unpredictable but you need to be prepared for anything and everything," he cautions.
"A diversified portfolio approach — that you use for your finances — is what you need to apply in life too."
(Edited by Asha Prakash.)
We bring stories straight from the heart of India, to inspire millions and create a wave of impact. Our positive movement is growing bigger everyday, and we would love for you to join it.
Please contribute whatever you can, every little penny helps our team in bringing you more stories that support dreams and spread hope.