The allegations against comedian Utsav Chakraborty have come as a shock – especially now that he has admitted that the charges (unsolicited dick pictures, asking for nude photos from strangers, asking to touch a fan's belly in the middle of an unrelated conversation and much more,) were substantially true.
Mahima Kukreja was the voice through which dozens of girls and women shared their experiences.
It all began when Utsav commented on a tweet about Indian men causing a scene on a cruise ship (tweet below). Mahima pointed out his hypocrisy over claiming to be a 'woke' Indian man while sending unsolicited dick pics to strangers/fans on social media. Mahima herself has received an unwanted picture from Utsav.
Since then, many girls have messaged her personally to share their stories, and Mahima has been tirelessly tweeting these chats (with their consent).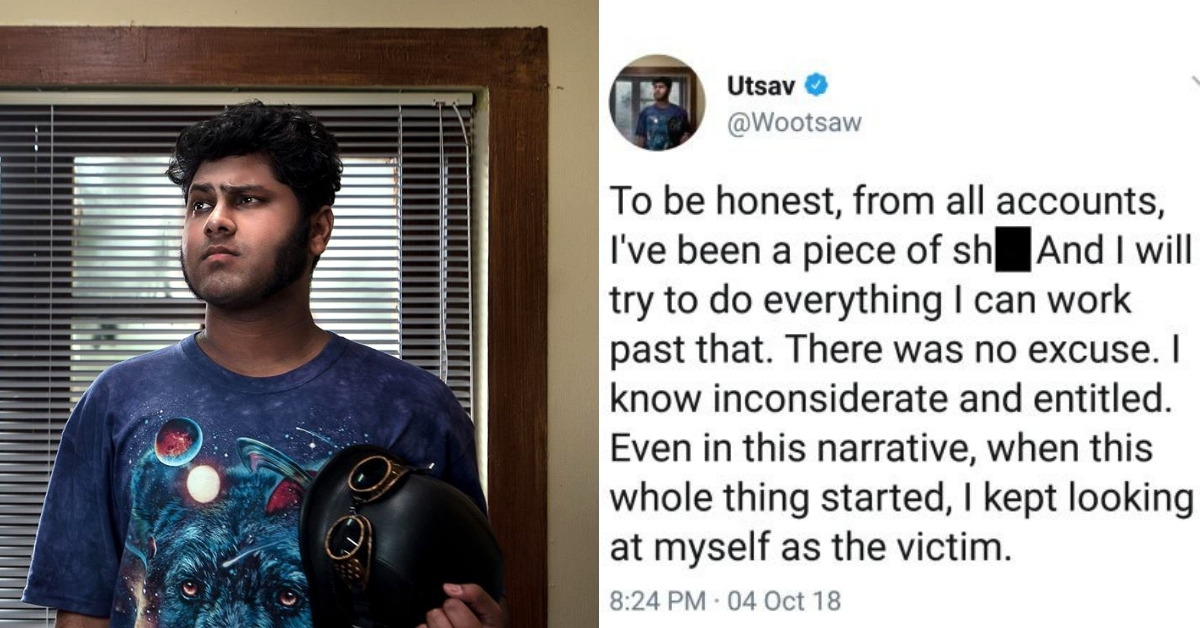 I can only imagine how hard it must have been for her to read messages throughout the evening and patiently reply to everyone and post on Twitter.
When Tanushree Dutta made allegations against Nana Patekar, I wasn't surprised when only a handful of people took Dutta seriously, while many others kept mum.
But the reaction to this new revelation has been shocking. The shock is perhaps natural, considering how the comic fraternity reacted in other cases.
Whenever allegations of harassment have come out, comedians have been vocal in their outrage against the accused and their support for the victims.
However, at least in the first 24 hours, friends and co-workers of Utsav reacted to Mahima's work like disassociated people – distant by the issue.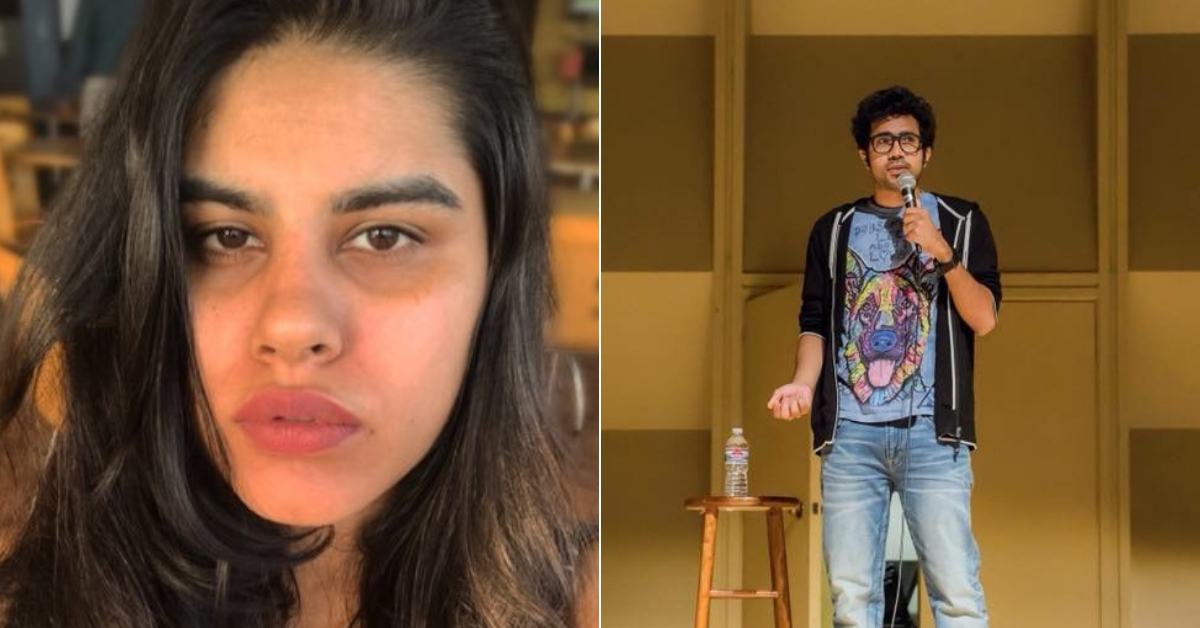 Take All India Bhakchod (AIB), Utsav's most famous employers. AIB posted a well-scripted statement shortly after Utsav was accused (see below). But Mahima slapped them down – pointing out how they knew of this for years before it went public.
It is perhaps time we accepted that AIB is just a business – despite the company's lengthy attempts to sit on the high horses of morality, liberalism and feminism.
People like Tanmay Bhatt and Rohan Joshi have mastered the art of giving the public what it wants.
They aren't eternal advocates of the good, and perhaps we as an audience have failed to separate the message from the messenger.
Statement pic.twitter.com/eLpthXifwf

— All India Bakchod (@AllIndiaBakchod) October 4, 2018

So when they continued making videos with Utsav even after informed of his perverse behaviour, they were working as a business. And people need to accept (or reject) them for what they are – and stop pretending they are touchstones of morality.
Not all were silent. Aditi Mittal, Kaneez Surka and even Urooj Ashfaq – who has been working with Utsav on the web series, Better Life Foundation – spoke up against his behaviour – a big step in the right direction.
This is not to say that what they did was perfect. Urooj, for example, said that she had heard of these allegations earlier, but "always defended Utsav because I thought I had context to him as a person and the situation and that he was misunderstood," as she said on Twitter.
always defended Utsav because I thought I had context to him as a person and the situation and that he was misunderstood. But the evidence is overwhelming and it's heartbreaking. I would've never wanted to be on the other end of those messages. I'm sorry and I believe you. https://t.co/oXFB6ZllCn

— Urooj Ashfaq (@RougeAF) October 4, 2018

Abhishek Upmanyu also had a responsible response. This non-pretentious comic was informed about Utsav sending dick pics to Mahima back in 2015. He decided to act on it almost immediately.
On a social media group with Upmanyu, Utsav, Daniel Fernandes and some others as members, Upmanyu called out Utsav's unsolicited picture sending (see tweet below for reference). The group admin soon kicked Utsav out. And Upmanyu has not worked with Utsav or given him a helping hand ever since.
I called him out on the group immediately. This is July 2016. I said I won't tell anyone yet. He called me immediately and said that she<insert victim blaming monologue of 15 mins with occasional yelling>. We kicked him out of the group and also distanced ourselves from him. pic.twitter.com/6dENRyz3CR

— Abhishek Upmanyu (@AbhiUpmanyu) October 4, 2018

Sure, it doesn't make a difference in society at large if a sexual offender is kicked out of a private social media group. But it shows that some people (men, particularly) strongly stand against such behavioural traits.
---
You may also like: Tanushree Dutta 10 Years Later: Why It's Okay to Reveal Sexual Harassment, No Matter When
---
It could not have been easy for Urooj to know such a disgusting truth about her friend. Or for Upmanyu to stand up against a fellow comic when he wasn't a "big name" in the industry yet.
Or for Mahima to console every girl who approached her and assure them that their experiences will lead to a positive step against a pervert.
But they did it. And left us lessons to learn.
The next time someone tells you they were sexually harassed, you could follow such lessons and take a step towards a healthy social environment.
(Edited by Vinayak Hegde)
Like this story? Or have something to share?
Write to us: contact@thebetterindia.com
Connect with us on Facebook and Twitter.
We at The Better India want to showcase everything that is working in this country. By using the power of constructive journalism, we want to change India – one story at a time. If you read us, like us and want this positive movement to grow, then do consider supporting us via the following buttons.
Please read these FAQs before contributing.