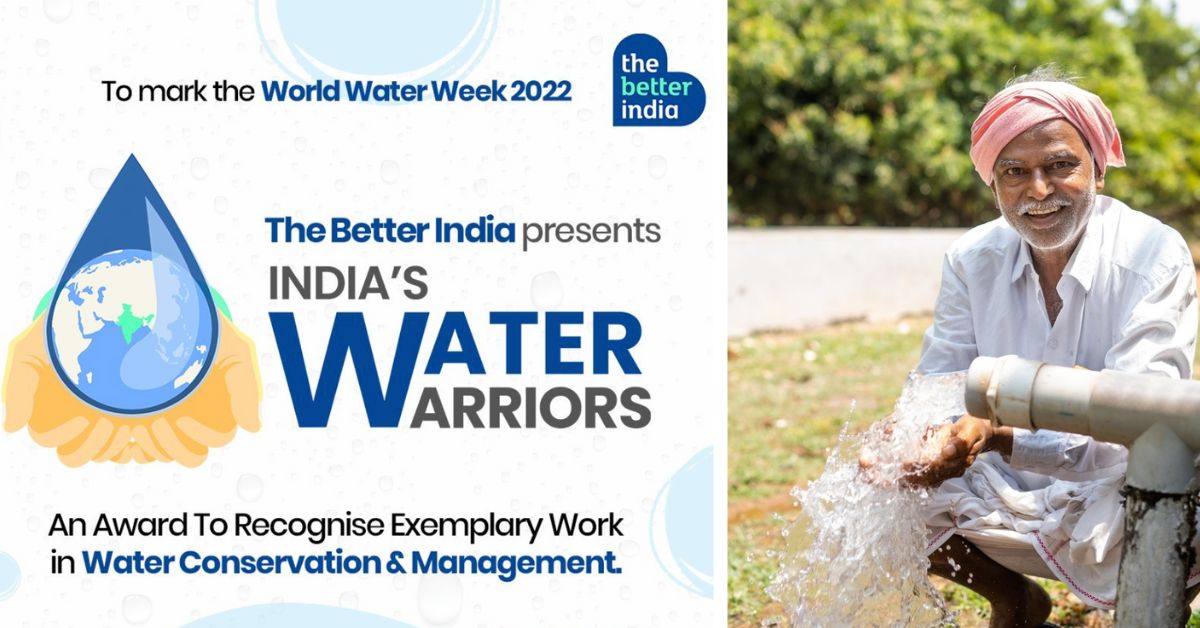 The Better India launches India's Water Warriors Awards to honour heroes who have done incredible work and created amazing impact in water conservation.
With 18 per cent of the world's population residing in India, and only 4 per cent of its water resources to support the population, India is most certainly among the world's most water-stressed nations.
According to a report published by the World Wildlife Organisation, by 2025, two-thirds of the world's population may face water shortages.
When the statistics are as alarming as this, every small and big effort towards conserving water goes a long way. Commemorating World Water Week, which is celebrated from 23 to 27 August each year, The Better India will be honouring the 'Water Warriors' of our country.
India's Water Warriors is a first-of-its-kind initiative that aims to honour individuals who have done amazing work in conservation, preservation, and everything related to water.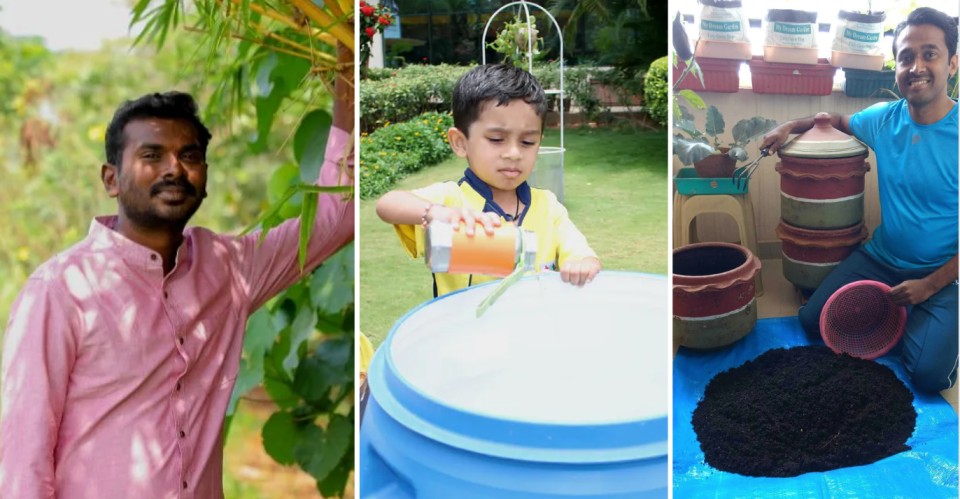 Over the years there have been individual efforts by citizens across the country that have helped save crores of litres of water and others who have worked valiantly to restore lakes and water bodies.
Take for instance Bengaluru resident Prabhat Vijayan's simple system to reuse the discharge water from his RO water purifier at home, which helps save 24,000 litres of water a year. Or Manikandan, founder of an NGO: Kovai Kulangal Padhukappu Amaippu (KKPA) meaning Coimbatore Ponds Protection Organisation which has helped revive and rejuvenate five ponds, four lakes and three canals over the years. The mission to save water is sparing no effort.
Educational institutions and government officers also have done their bit by installing water aerators and efficient RO wastewater collection systems. The Trio World Academy, a school in Bengaluru, has requested parents and children to empty their water bottles into big containers or storage wells kept on the green lawn. This helps the school save 50 litres of water daily which is used for gardening purposes.
While these seem like small initiatives, as the cliché goes, it is every drop of water that makes the ocean.
So, what are you waiting for? Get ready to nominate a water warrior that you know of. It could even be you!
How can I nominate a Water Warrior?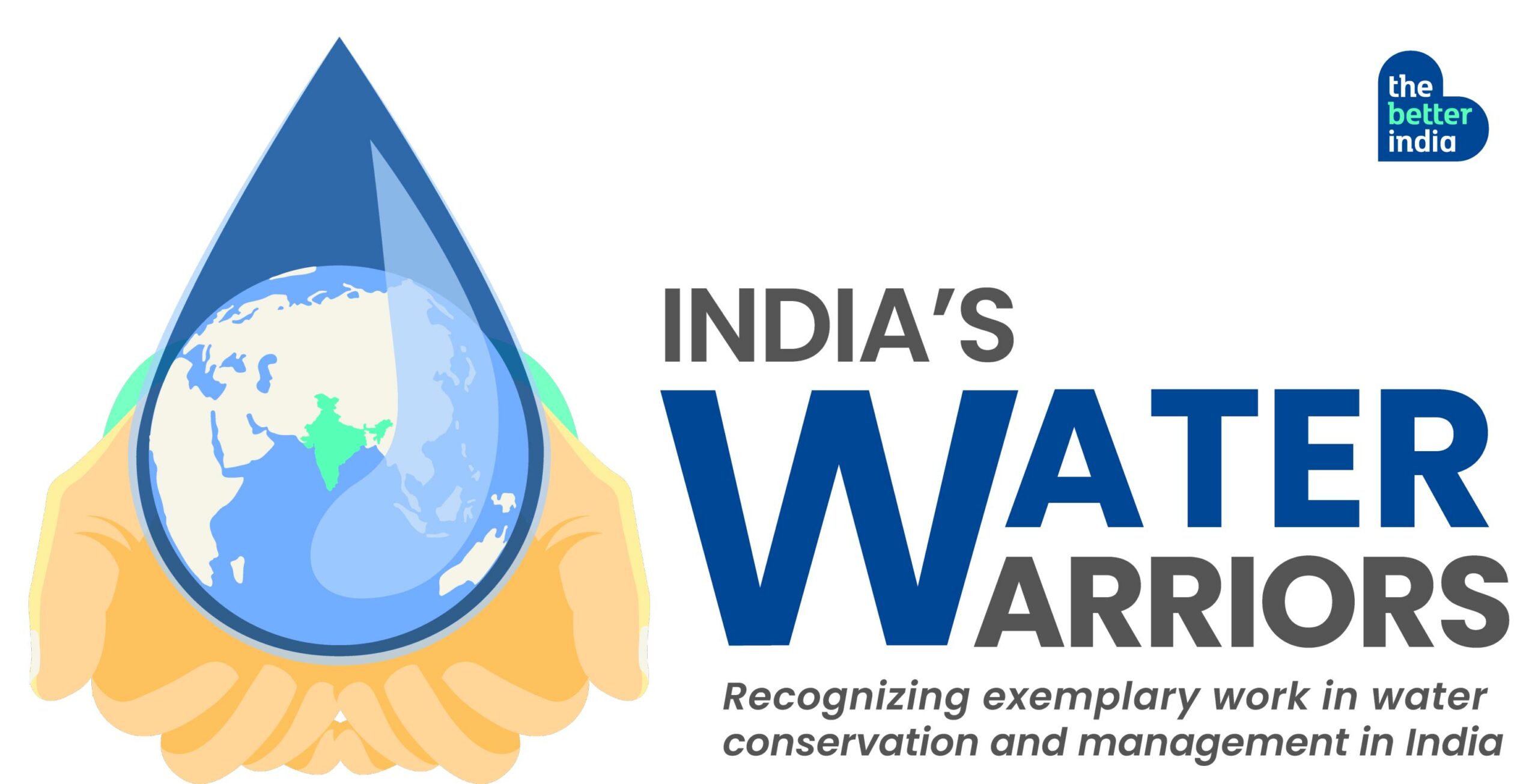 · On India's Water Warrior website, fill in the nomination form to nominate yourself or individuals you know.
· Leaders from organisations, startup founders, or anyone you think worthy of recognition for their efforts towards water management.
· Nominees can be of any age but have to be Indian citizens.
· You may nominate more than one person.
· Ensure that you fill out a new form for every nomination.
· The nominations will start on 9 August 2022 and close on 15 August 2022.
Who can be nominated?
Any individual or organisation that is working on any or all of the following areas:
1. Water conservation
2. Water harvesting
3. Rejuvenation
4. Restoration of water bodies
5. Water crisis management
6. Water planning
7. Sewage treatment
What will the winner get?
A certificate
A citation
Special coverage on The Better India for the initiative
Opportunity to develop a course on The Better Academy
Source:
World Water Day 2022: How India is addressing its water needs by World Bank Group
(Edited by Yoshita Rao)