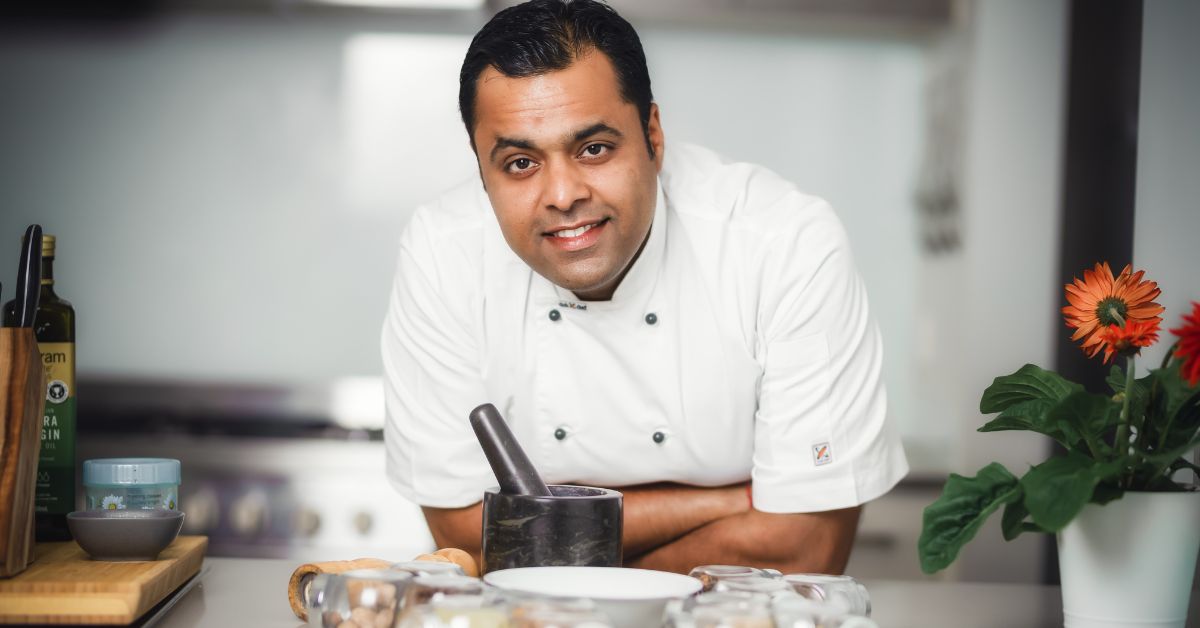 Remember Sandeep Pandit from MasterChef Australia Season 11? Here's how he's giving the country a taste of India with his traditional Kashmiri Pandit recipes.
You'd remember him from MasterChef Australia Season 11 as the one who whipped up a South Indian Prawn Curry that had the judges floored with the sublime texture that transported them all the way to coastal India.
Sandeep Pandit has never failed to amuse his guests at his newly opened venture, 'The Spice Angel', with his blend of flavours that some describe as having a 'slice of paradise in every mouthful'.
In this exclusive, the culinary genius gets talking about why the kitchen is his happy place and how despite changing locations and life updates, the meaning of cooking has remained unchanged.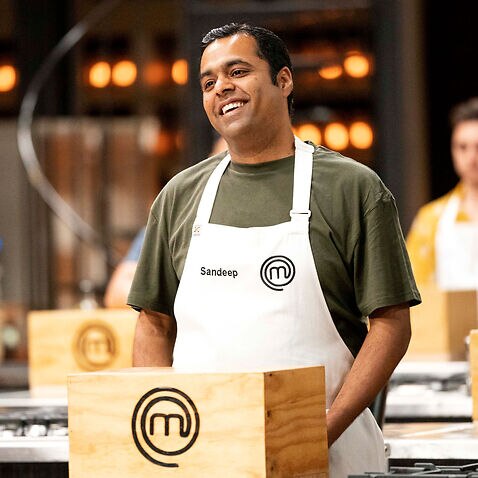 He speaks to The Better India, reminiscing his childhood days in Kashmir, where his early memories of cooking were shaped. 
As a Kashmiri Pandit, there were two things that Sandeep held close to his heart — a spread of Kashmiri specialities that lay upon the dining table every meal and eating this together with the family.
"Mealtimes were big affairs," he recounts. "We would sit down on huge carpets and I remember those times as feasting accompanied by laughing and gorging on dishes that were most often lamb, lentils, fish and vegetables."
But soon, the rosy picture was clouded with gloom when the family had to vacate their hometown due to the rising militancy.
At the age of eight, young Sandeep moved borders. He says, "We started to rebuild our lives in Bengaluru."
'Food was still central to everything I knew.'
As Sandeep curates the most mouth-watering dishes today with tinges of Indian spices, he says his culinary skills were shaped by making the best of what little they had at home.
"For instance, we did not have a fridge which made reheating food impossible," he says, adding that his mother would always have a trick or two to not let food get spoilt.
He adds, "She and my grandmother would teach me how to cook the basics for a staple meal: daal, rice and tea."
This, he says, was his 'first school of cooking'. To him, food wasn't simply a part of the daily routine but a common thread that bound the family together.
In the background of the family trying to navigate through tough circumstances and find a balance in their lives in the new city, Sandeep continued to study hard and went on to complete his Engineering and MBA in the city itself. Following this, in 2016 he moved to Australia where he was leading IT projects in Melbourne.
As he would soon see, his life was about to change.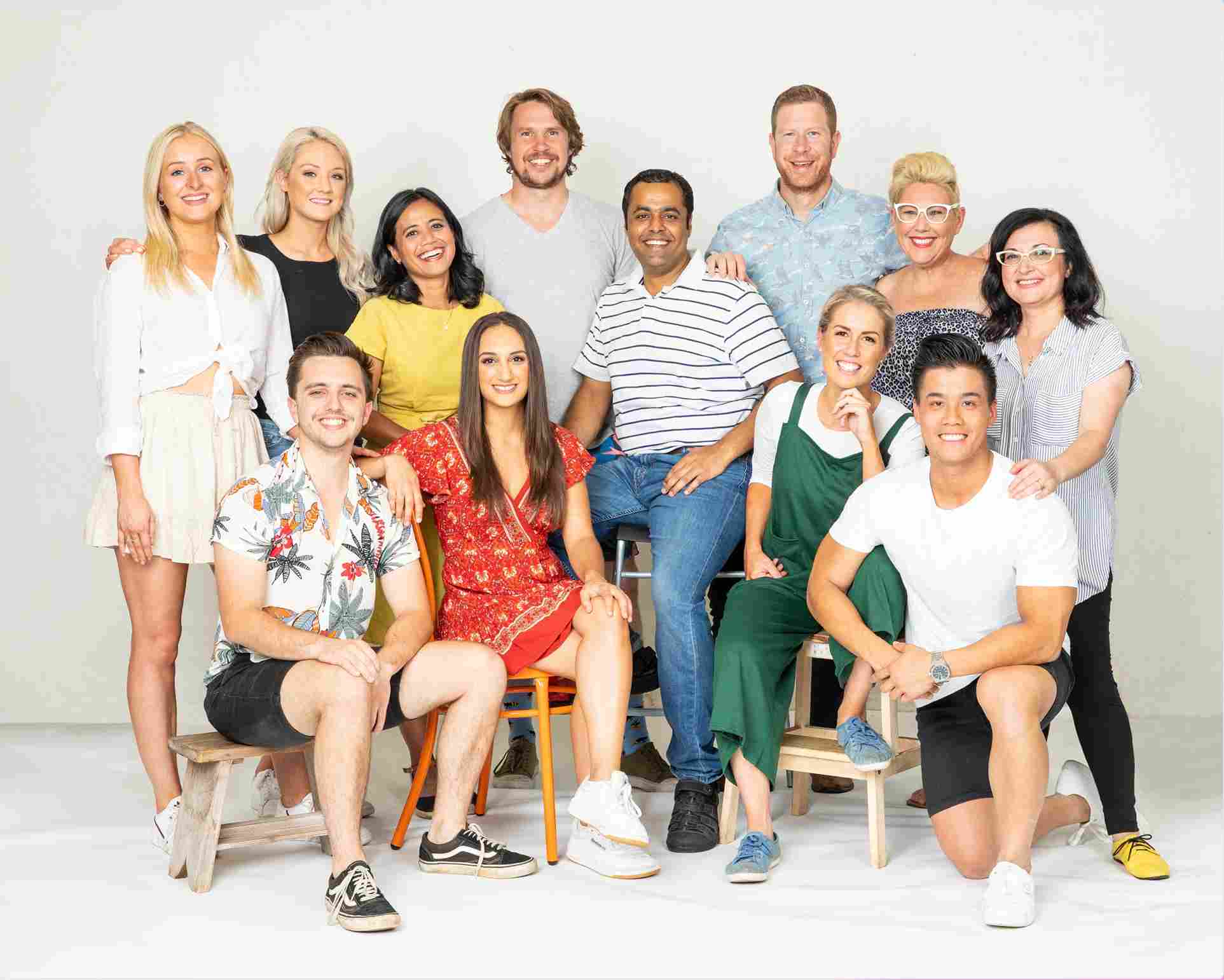 'MasterChef was truly a dream come true.'
In the year 2019, Sandeep was just settling down in Australia and was fascinated by the show MasterChef. Having watched it while growing up, he decided why not participate in Season 11, for which auditions were being held at the time.
As they say, the rest is history.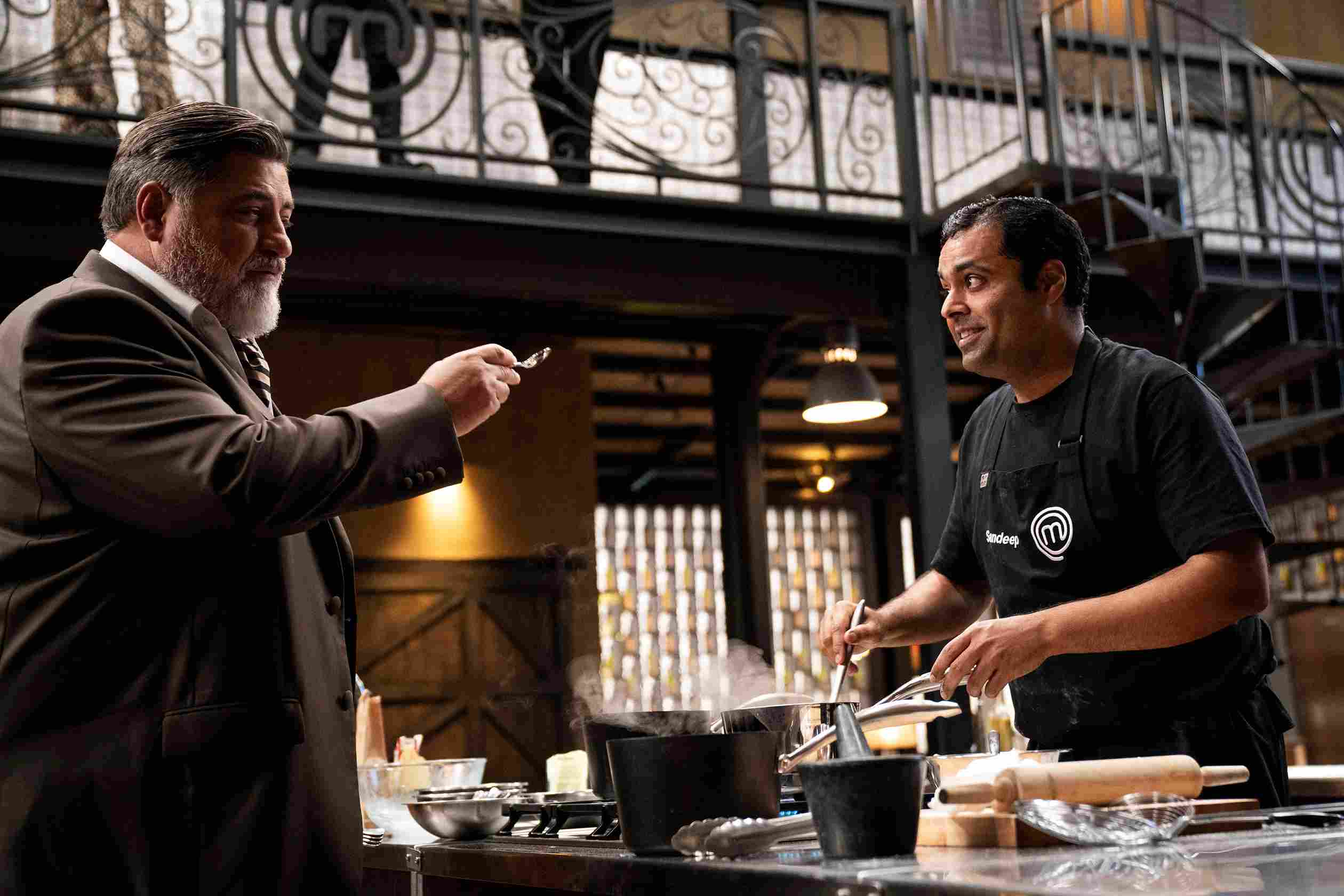 Whipping up dishes that got the judges' stomachs and hearts both happy, Sandeep made Indians the world over, proud of the rich food culture that the country has had for over centuries.
He says, "My life in the (home) kitchen started at the age of nine, but the culinary life of a celebrated chef started after MasterChef Australia."
The show, he says, allowed him to pursue the endeavour of becoming the voice of Indian cuisine in the west.
A taste of Kashmir
Whether it was curating succulent meat curries on the show, or treating his online audience to recipes of traditional Kashmiri teher, which is made with yellow rice, smoked mustard oil and rogan josh with a twist, made without onions, tomatoes, garlic or ginger – his love for Kashmiri food has been central to everything he has done.
The reason for this, he says, is because of its uniqueness as a cuisine.
"I was always mesmerised about how different it was to other cuisines in that it incorporated no onions, limited use of tomatoes and the dishes are lamb based."
With the love for the hometown rooted so deep, following MasterChef, Sandeep decided to start a platform 'The Spice Angel' in 2019 through which his magical recipes could find their way into the kitchens of his audience.
Spicing up your meals with traditional hits
Based in Australia and India, Sandeep's venture aims to preserve the traditional food knowledge and approach cooking in olden ways, that have been perfected for hundreds of years.
The platform offers traditional spice blends, recipes by the master chef himself and tutorials on YouTube. "I endeavour to bring food from the corners of India to the western world," he says.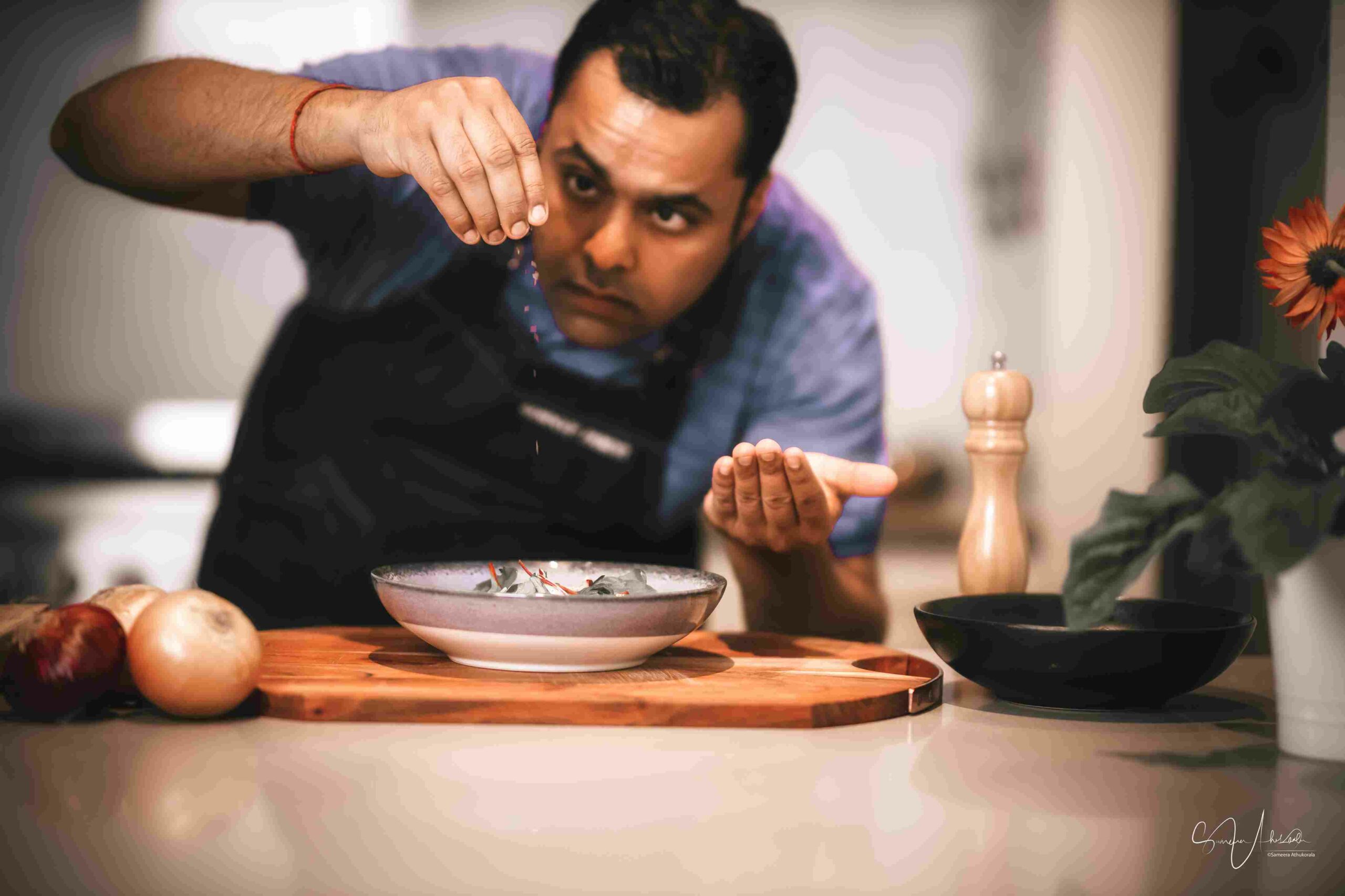 True to this philosophy, the website reads: Here, you will find some familiar dishes and some not-so-familiar ones, all in Sandeep's interpretation.
This is what sets the platform apart from cloud kitchens. You don't just order. You learn and continue the legacy of Indian food. There is even a section on the website that features recipes of dishes that Sandeep cooked in the various challenges on MasterChef Australia.
Customers can order a traditional 'Kashmiri Garam Masala', or the pride of Karnataka: 'Sambar Masala', traditional 'Kashmiri Red Chilli Powder', or even revel in the taste of 'BBQ Rub' that borrows inspiration from traditional Southern American and Indian cuisine.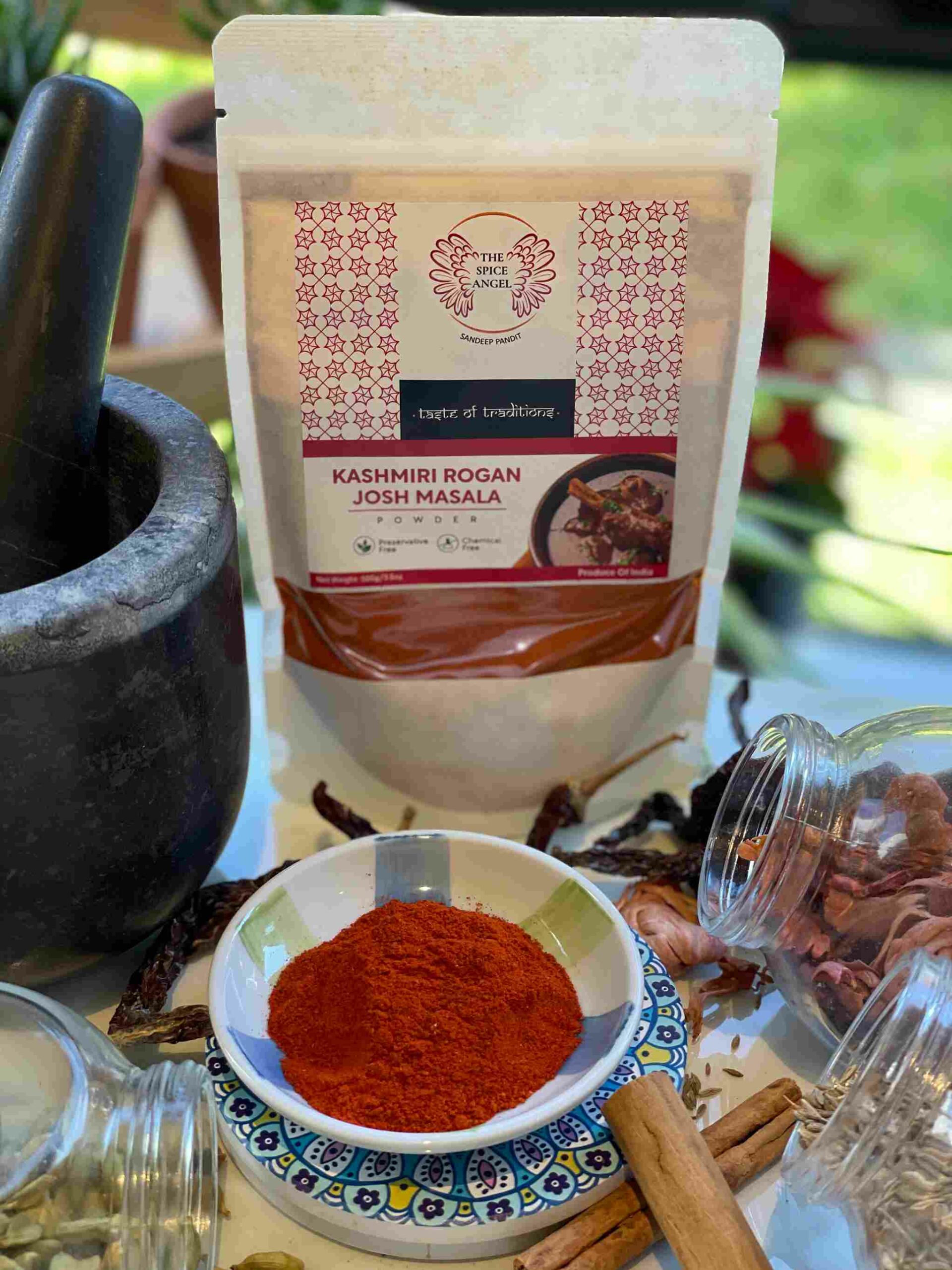 Products are priced from AUD 7 to AUD 10 and in India between Rs 150 to Rs 200. Additionally, the platform prides itself on using zero fillers and preservatives in the spices and is soon on its way to releasing the Kashmiri Saffron in India and Australia.
The reviews are a testament to the quality of the masalas.
'All your masalas are fantastic!' reads one. While another says, 'For me, the winner was the Kashmiri Rogan Josh masala'. Some reviews are pleas for certain garam masalas that are currently exclusive to Australia to be available in India soon.
Despite kicking off a venture at a time when the world was reeling from the horrors of the COVID pandemic, Sandeep says he is proud of what he has created. "It took many months to establish a manufacturing capability that would respect the spice recipes that I had developed, but we succeeded."
The journey, he says, has been of great joy, learning and humility.
But there's miles to go before Indian food gets its true recognition globally, he adds.
This he realised during SBS Food's show India Unplated, where he along with co-hosts Helly Raichura and Adam D'Sylva cook different dishes from across India, in their own versions and twists. "During this time, I discovered many things about Indian food and also found joy in the cuisines from other cultures. There are many regional Indian dishes such as dal pakwaan, use of lentils, and spices that we need to talk about a lot more."
As for what Sandeep plans on doing next, he says the future is exciting. "I am currently working towards some exciting TV and OTT concepts. 2023 will be an exciting year, with many many possibilities."
But, he maintains, that at the centre of everything he does and will do, his childhood memories of food and home have been etched in time.
"After finishing a meal, my father and grandfather would recite 'God, thank you for this meal and for the meals you send us'," he says, adding that he hasn't forgotten this. To date, he whispers the same prayer as an ode to his humble beginnings.
You can check out more Kashmiri Pandit recipes by Sandeep, here.
Edited by Yoshita Rao
We bring stories straight from the heart of India, to inspire millions and create a wave of impact. Our positive movement is growing bigger everyday, and we would love for you to join it.
Please contribute whatever you can, every little penny helps our team in bringing you more stories that support dreams and spread hope.
Tell Us More