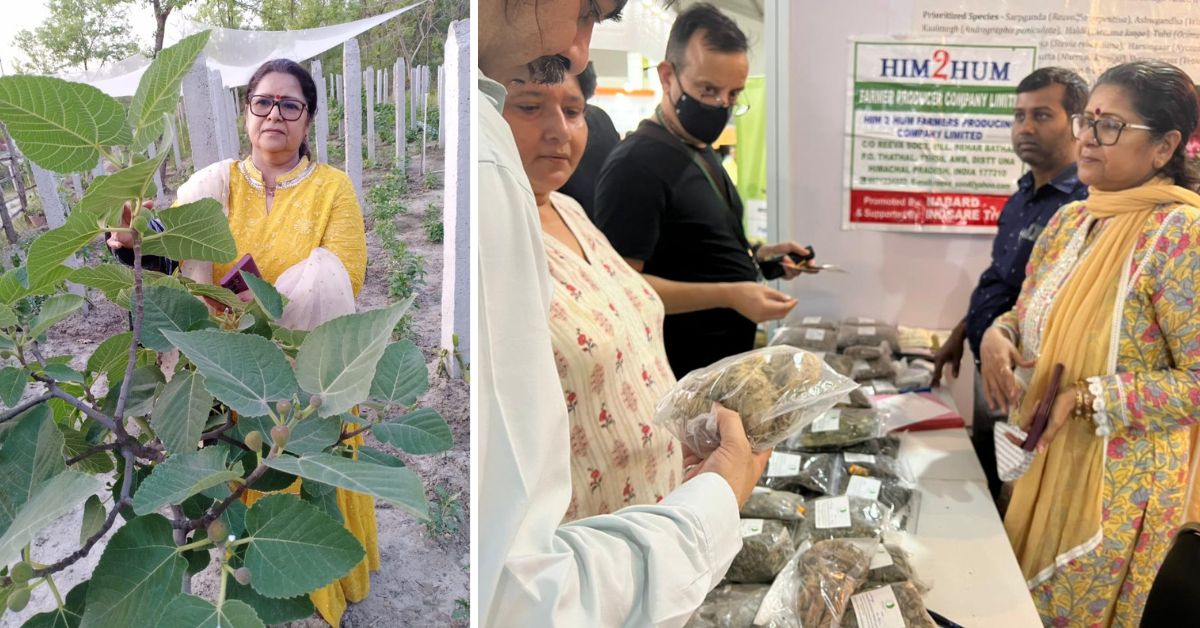 Using organic farming to empower women, Reeva Sood grows ashwagandha, sarpagandha, black wheat, stevia, lemongrass and more on her unique farm in Una, Himachal Pradesh.
Reeva and Rajeev Sood were rudely awakened from their routine way of life in Delhi when, in 2012, Rajeev was diagnosed with cancer.
This unfortunate news forced the couple to take stock of their eating habits. They realised that vegetables laced with toxins, which are precursors for deadly diseases the world over, could have played a role here as well.
It was this realisation that would lead to the inception of a lush organic farm in Himachal's Una district, as well as Him2Hum, a farmers producer company where hundreds of women spearhead important farming-related tasks.
"[Rajeev's cancer] was a turning point in our mindset," Reeva, who had been working in the development sector for 30 years then, tells The Better India.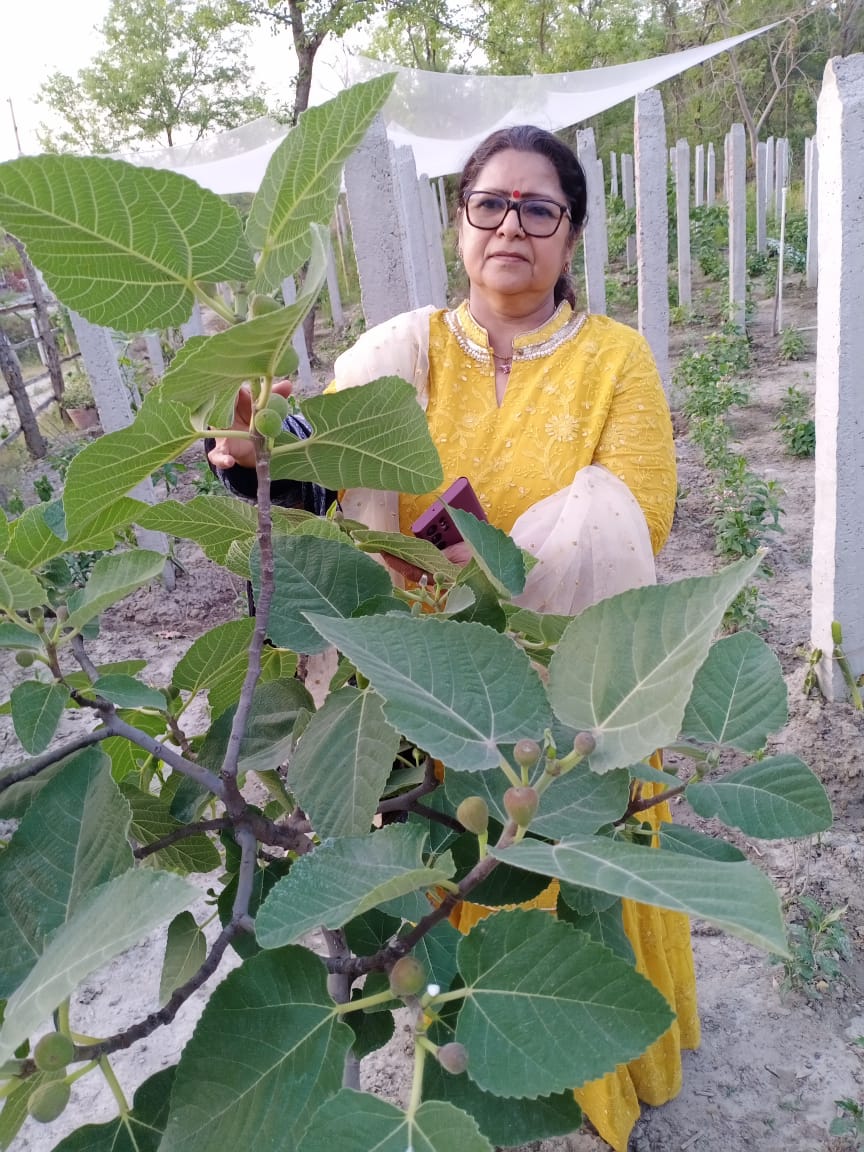 Transforming barren land into a paradise of green
Six years ago, Reeva stood in front of the 30 acres of barren land with a promise to herself that one day, this area would not only teem with vegetation, but also with the self-confidence of the village women.
Slowly, through the years, the land saw a spurt of shatavari (asparagus), sarpagandha (snakeroot), ashwagandha (Indian ginseng), tulsi (holy basil), stevia, harsingaar (night jasmine), aloe vera, vetiver grass, lemon grass, and more. By 2019, it was almost unrecognisable from its earlier state. A land that once stood empty and barren, now hosts 17 varieties of crops.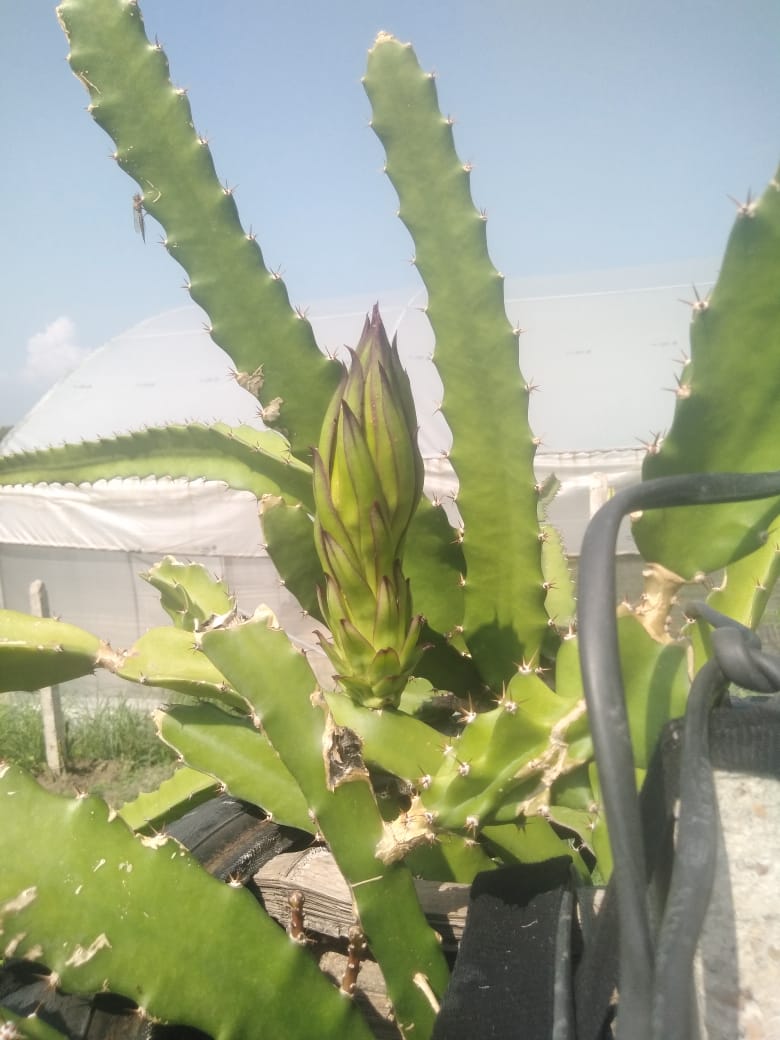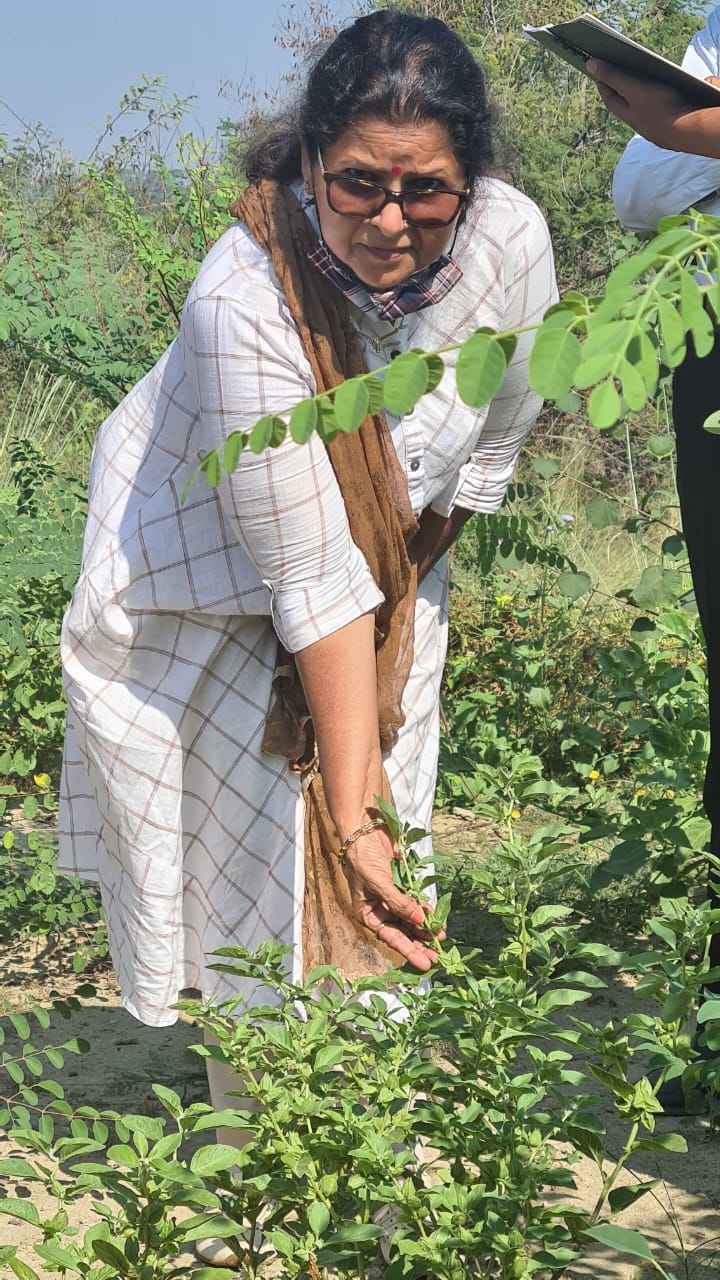 Reeva also decided to take a risk and introduce two crops that weren't mainstream — black wheat and dragon fruit. She says she saw their potential and believed in them. "We wanted to introduce black wheat as a substitute for gehu," she explains, adding that it is perfect as a superfood.
Meanwhile, it was the dragon fruit's resilience that drew her in. "I knew if I was going to take a chance on a crop, I had to choose one that could survive the hot climes and sometimes drought-like conditions."
Meanwhile, farmers here are also in favour of growing the fruit, albeit for different reasons.
Shammi, a farmer, says that earlier, monkeys would come and eat their crops, but the fruit's thorny appearance keeps them away.
He adds that being part of the farming venture has been a novel experience for him. "Humein bohot fayda hua hai (It has benefitted us a lot)," he says. "It is a new fruit and we are seeing it for the first time. We were reluctant at the start. But we saw that one fruit was selling for Rs 80, and realised we are getting good profits."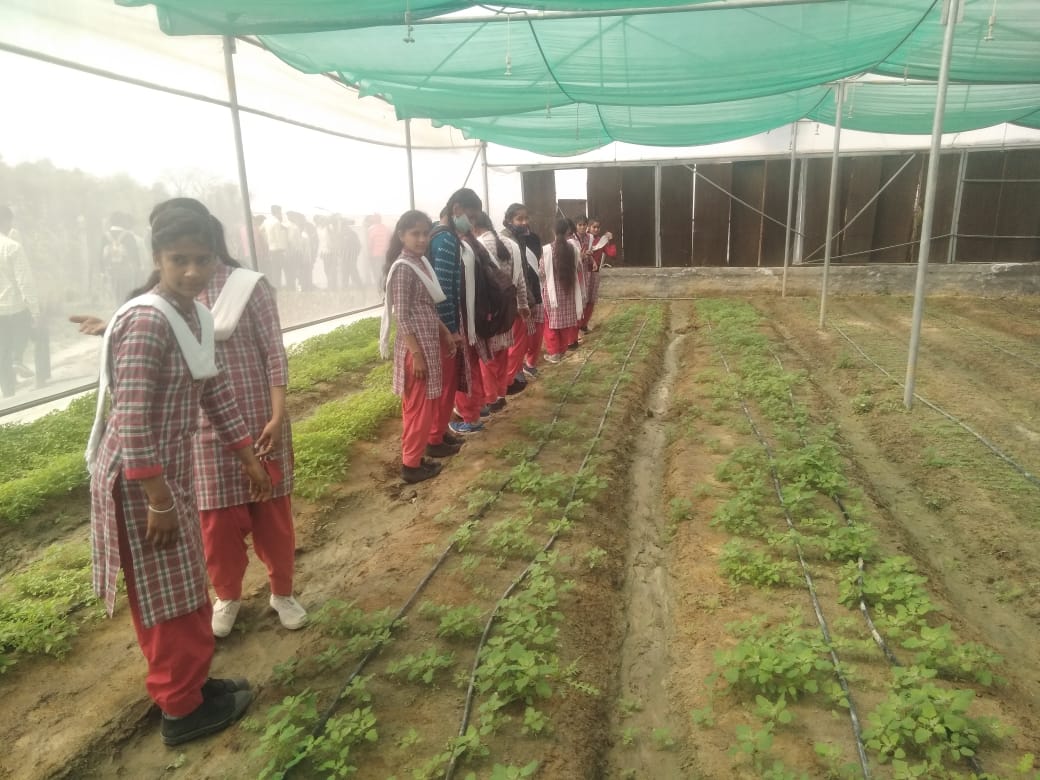 The boom of the farm is mirrored in the orders it sees. Sarpagandha sees around 900 orders during peak season.
On the organic farm, chemicals are a strict no. Instead, organic substitutes like gau mutra (cow urine), cow dung, panchgavya, neem spray and lassi — locally available ingredients that were earlier considered 'useless' — are used to nourish the land.
Reeva says that in theory, it took her six years to transform the piece of land, but in practice, it was very different. "The only idea I had about farmers until this time was the one that the movies had given me," she adds.
As someone who is from Delhi, she had never fathomed how tough the job really is. On some days, she would work in temperatures that hit 40 degrees, but she wouldn't back down.
With time, the organic farm bloomed and Reeva was joined by 10 farmers who now tend to the plot of land. Today, they live and work on the farm full-time, and this helps her shuttle between home in Delhi and the farm in Himachal.
Shammi says that he has benefitted in more ways than just profits. "We learn to grow and cultivate so many more plants that we would never have tried before, if we did not have someone's backing."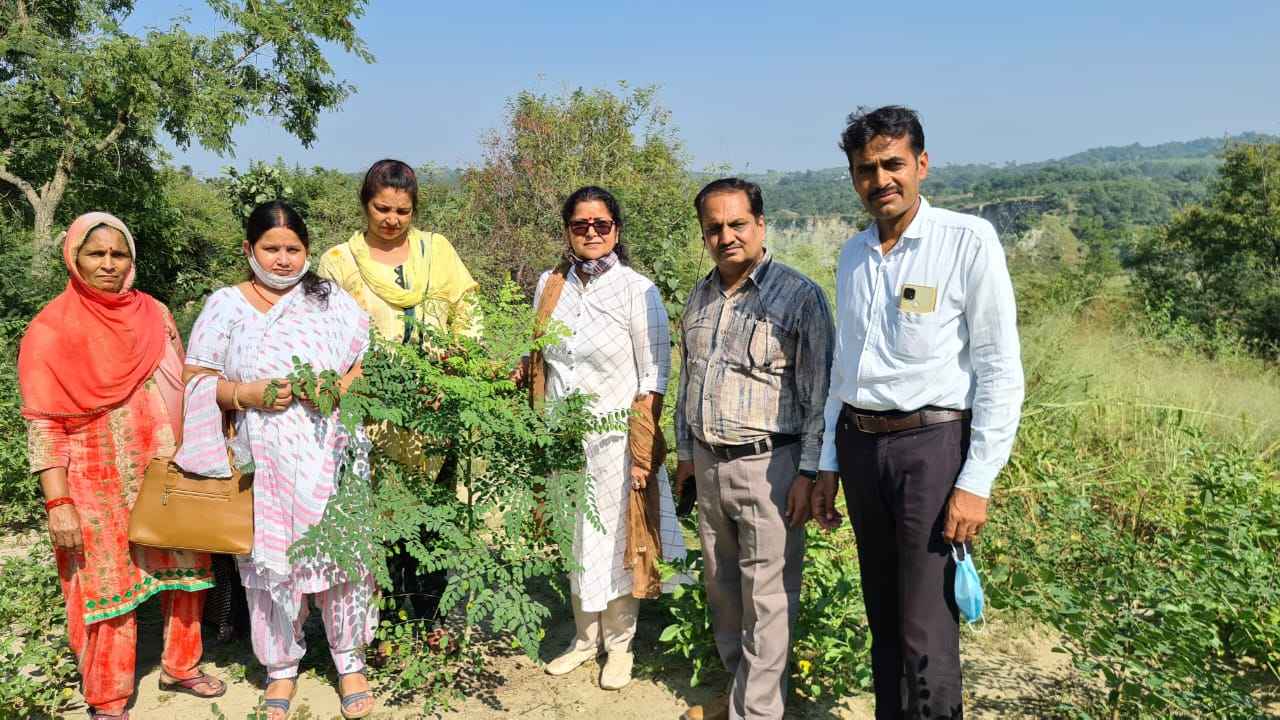 That being said, Reeva notes that it was a task to get farmers on board for chemical-free farming. She says that since they traditionally used a lot of chemicals to increase the farm output, they were sceptical about this new organic approach. But once the results started to show, there was no looking back.
As the farming began to pick up speed, Reeva wanted to commercialise the venture and integrate women into the main functioning of the business. Thus, in 2016, she started Him2Hum, a women farmer producer company.
The objective of the venture was a simple one — train the village women to cultivate, grow, produce, process, harvest, and trade agricultural produce and medicinal herbs. The venture would also deal with the import, export, marketing, and distribution of this produce.
'Tu muh kholegi, tabhi zamana badlega.'
This is the message Reeva wanted to empower Una's women with. "When I first came here, I noticed that even though the women make butter and tend to the farms, on being asked to formally take charge of a project or task, they feel diffident."
She says that in place of this defeated attitude, she wanted to bring in the practice of equality and see that women start to have pan cards and signatory rights.
Currently, 230 women are part of Him2Hum. One member, Sulochna, says that being part of the venture has made her feel more independent now than ever. "I work in the fields and help in the organic cultivation of various crops. There are onions, garlic and also other fruits that we haven't seen in this area before. But I am happy, because I can say I am now working and have skills."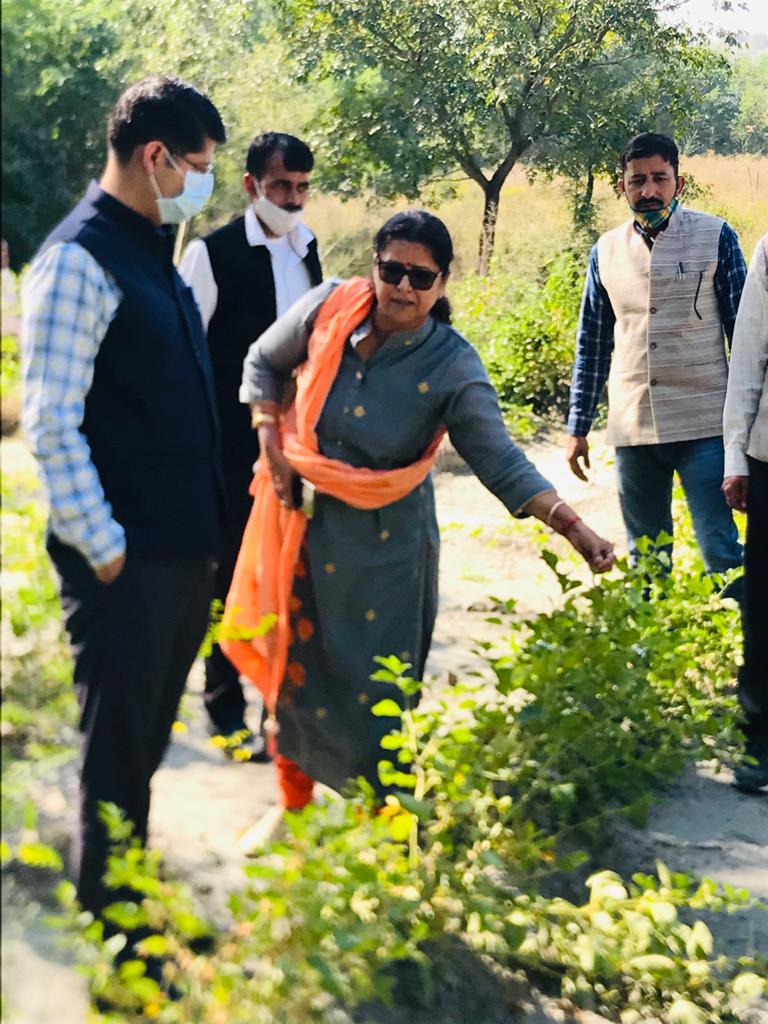 Today, Una is witnessing a revival of age-old farming and natural resource management techniques that benefit the local population. Along with this, the women here are evolving. They are being trained, supported, and taught about financial independence, being made aware of government schemes and Reeva has even pushed for tehsils to make it obligatory for the women to have their names in the Kissan Book.
Sulochna says that she, too, is among such women. And this way, she will have an equal share in the land holding.
A changed mindset
Along with the organic farming model, Reeva has also tried to bring about a change in the attitude of the people towards waste. For instance, when she first came to Una, she noticed that aged cows or male calves that were of no use became liabilities and would be taken to the slaughterhouse.
She was appalled.
On probing, the villagers told her they did not have money to feed the animals. "I pondered on it for a few days and then had a shed built on the farmland itself. I asked the villagers to bring their cows that served no purpose to me."
Reeva then began using the cow dung from the animals for the vermicompost pit on the land. "This," she says, "became an example that even when something is abandoned, it can be useful if used well."
Along with this, Reeva encourages the villagers to throw their waste peels, lassi etc into a pit that she has created on the land. This constitutes the jeevamrut that helps make the soil fertile.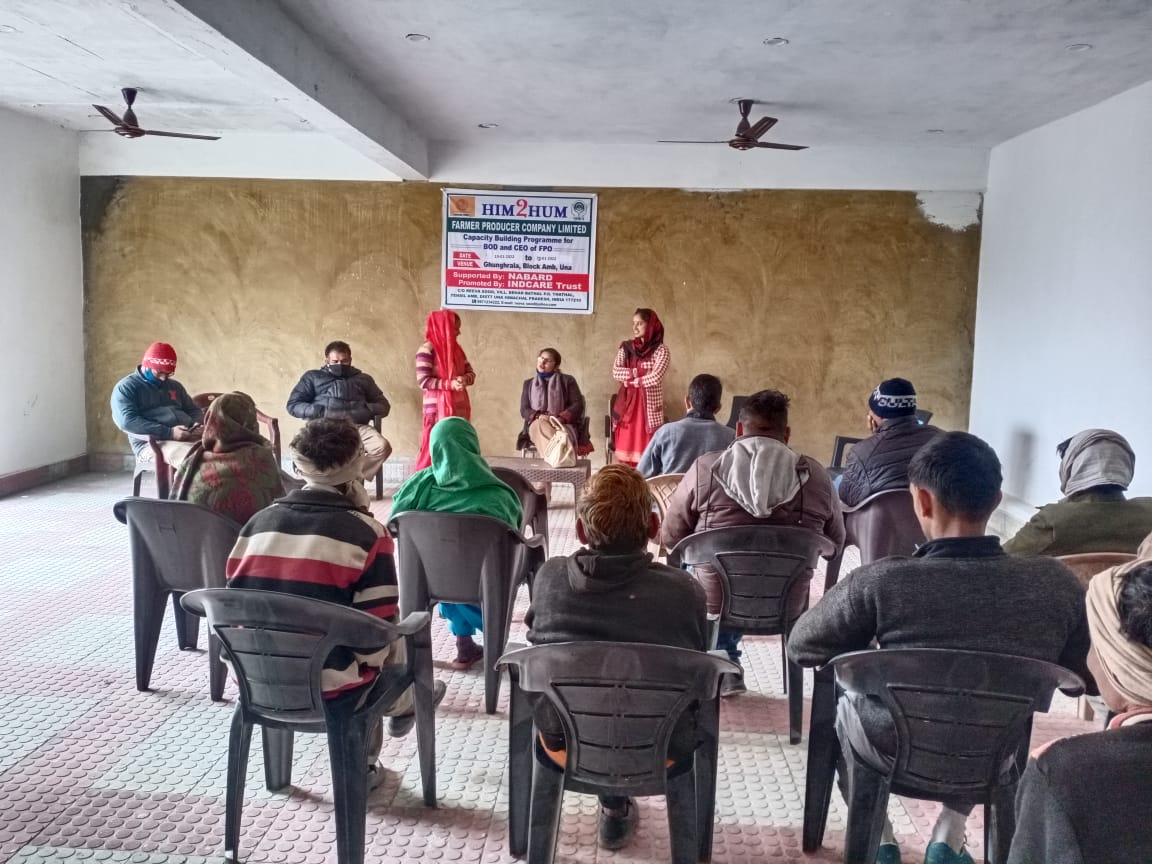 While the villagers are learning the ropes of evolving with the times, Him2Hum, funded by National Level Bank for Farmers, Rural Development Programs, and NABARD, is seeing a host of clients, including both public and private players.
"Our products are bought by government authorities like the Panchayat Behar Jaswa, Amb, Una H P C/O DRDA MGNREGA and pharmaceutical companies like Swati Spentose Pvt Ltd, Ketavs Ayush Health Care Products, & Biosphere Clinical too," says Reeva.
This is great, she says, but adds that the goal is to aim higher. "We want to teach our women farmers the aspects of running a global business."
"The day one of the women can stand in front of a buyer in the big mandi and talk to them without anyone's support, that for me is a better India."