Zafar and Reshma Salim have been running Annapara Homestay in Wayanad, Kerala, for the past two decades. The couple transformed this 71-year-old labour quarters in their plantation into a sustainable homestay.
Tucked in the natural beauty of Wayanad, Kerala, surrounded by lush greenery, pristine valleys and tea plantations is the Annapara homestay, where one could experience wilderness at its best.
Nestled on a hillock, this sustainable homestay run by Zafar Salim and his wife, Reshma Zafar, is unique for many reasons. Easily a two hours drive from Calicut, the homestay located in Vythiri caters the best to those looking for a hideaway from the hustle and bustle of urban life.
It all began almost 17 years ago when the couple decided to transform a 71-year-old building on their plantation into a sustainable homestay.
The building, set among arrays of tea and coffee plantations, used to be labour quarters in the 1950s.
Thus the couple, who currently reside in Madurai, restored the vintage structure, carefully by preserving its rustic charm and the rooms have been accommodating guests from different parts of the world for the past two decades.
From labour quarters to sustainable homestay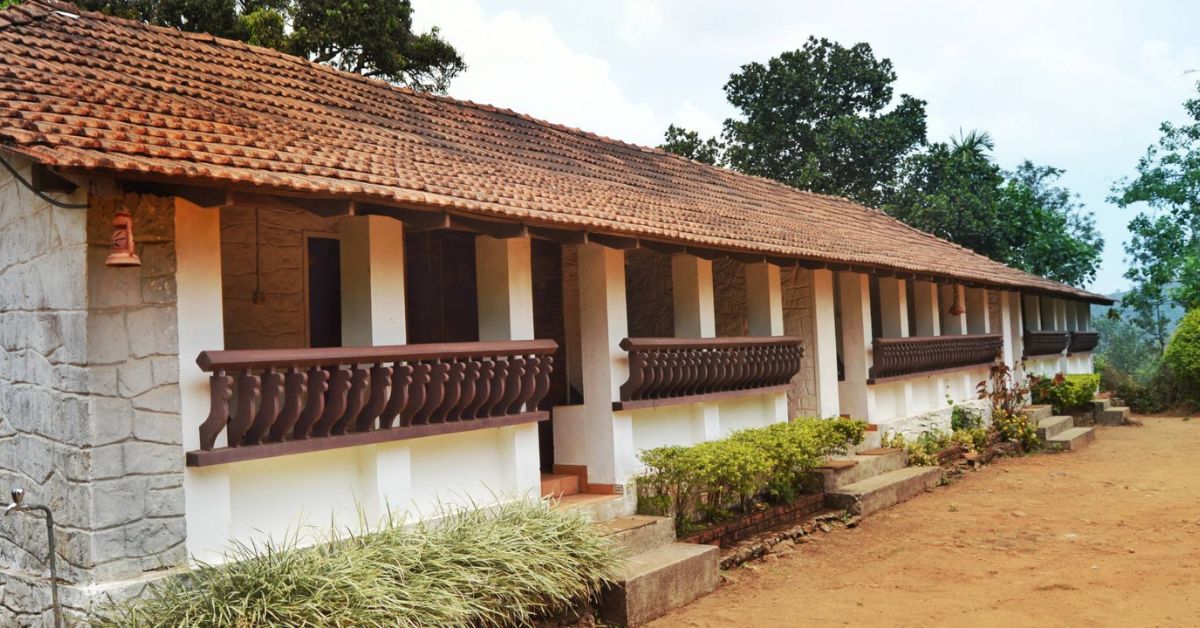 In 2005, when Zafar decided to transform the old dwellings of plantation workers into a sustainable homestay, Reshma says that she was rather sceptical about it. "I wasn't very sure about the concept at that point but Zafar had a clear-cut idea of what he wanted it to be. He wanted to preserve the building as well as to make his guests feel at home. Therefore he made it as sustainable as possible by retaining the beauty of the property without altering it much," Reshma tells The Better India.
Zafar's family, who have been planters for generations, has been cultivating cardamom, tea and coffee in Wayanad. It was his father who bought the plantation land that houses the homestay in the '70s.
"My father bought the land from a company and we used to grow tea, coffee and cardamom on the same land. Later it was passed on to me. As I am not a full-time planter, I decided to run a homestay by restoring the building and by retaining the natural terrain and vegetation of the land," says Zafar, who is also a businessman.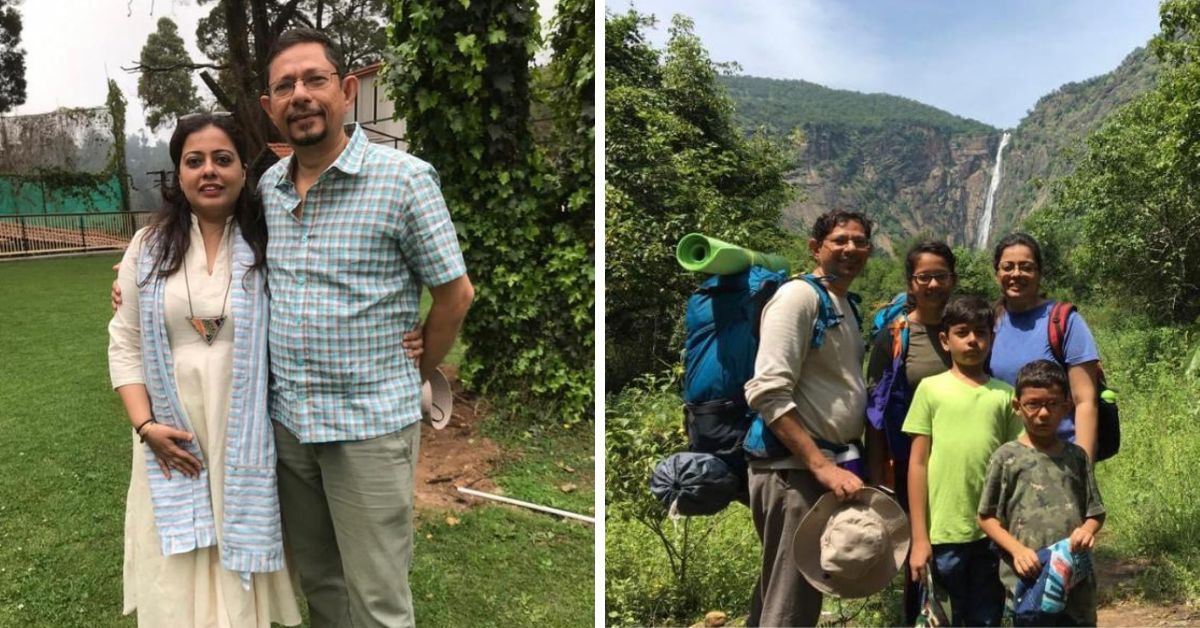 He adds, "It was in fact an experiment. I wanted my guests to be comfortable and entertained. Luckily, we were able to achieve both in a minimalistic and sustainable way."
"We didn't have a designer or an architect who guided us while setting up the homestay. It was Zafar who designed everything. Even the furniture was designed by him," says Reshma who also runs an art gallery in Madurai.
Built in 1951, each room of the quarters was home to a family of plantation workers.
"There are in total six such rooms, each with an area of about 350 sqft. We transformed five of them for accommodating guests and one room for utility. Their walls are built of stones and had roofing with traditional tiles," he says, adding that they made minimal changes and construction work for reviving the building.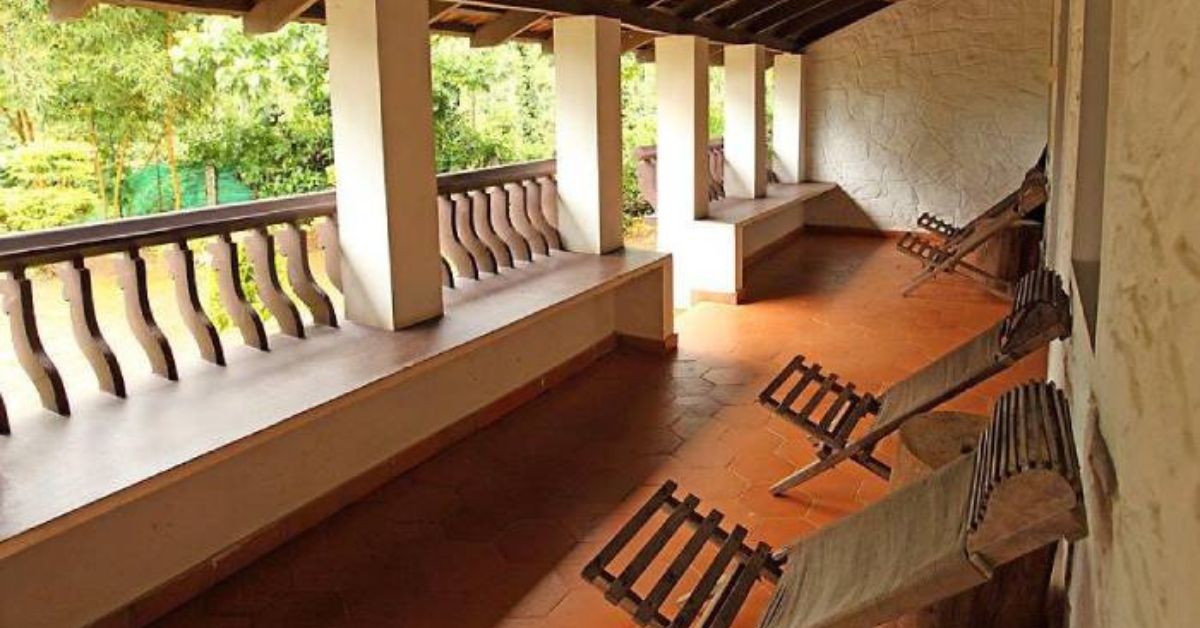 "We had to construct washrooms for each room as it used to be just a single washroom built a bit far from the building. Other than that, we painted the stone walls and provided a better flooring using earthen tiles which keeps the rooms cool," he explains.
The couple later built two family suites on a small cliff within the property, with an aerial view of a coffee plantation and forest-covered hills. The spacious family suites with an area of around 600 sqft, were built sustainably. The exposed brick walls, stone pillars and tile roofing that provides ample sunlight make it unique.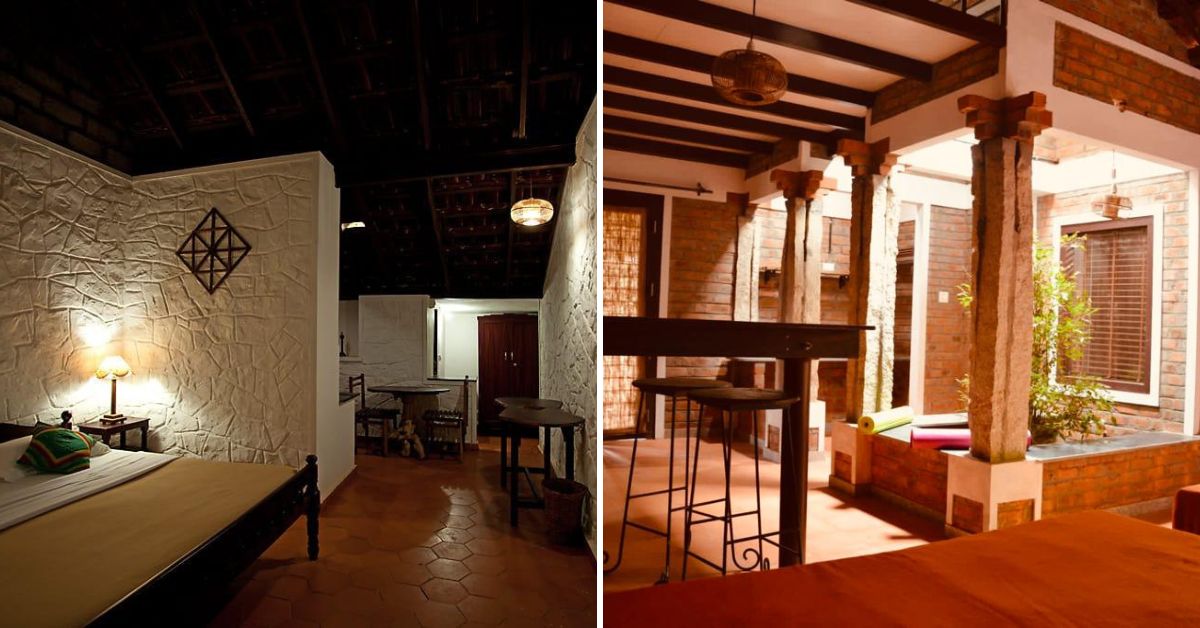 They have also made sure the terrain is intact and kept the natural vegetation around the homestay as it is. "We don't have landscaped gardens or lawns as it would destroy the vegetation. So, we have kept the property as it is without altering it much so that our guests get a feeling of staying in a jungle," she adds.
She says that it is quite common to spot deer and elephants near Annapara.
Living outside the grid
The Annapara homestay is rather a perfect retreat for those seeking a digital detox as it has been running without being connected to the electric grid. There is no WiFi, TV or even a proper cell phone network to disturb one's peace.
"We never took an electricity connection as we wanted to provide a minimalistic experience. All our rooms have been built in such a way that there's ample light throughout the day. Also, the climate is mostly cool so we don't have air conditioners either. But, when it gets dark we use a domestic generator for lighting. Besides, we provide hot water 24×7 using waste wood boiler pipes," elaborates Reshma.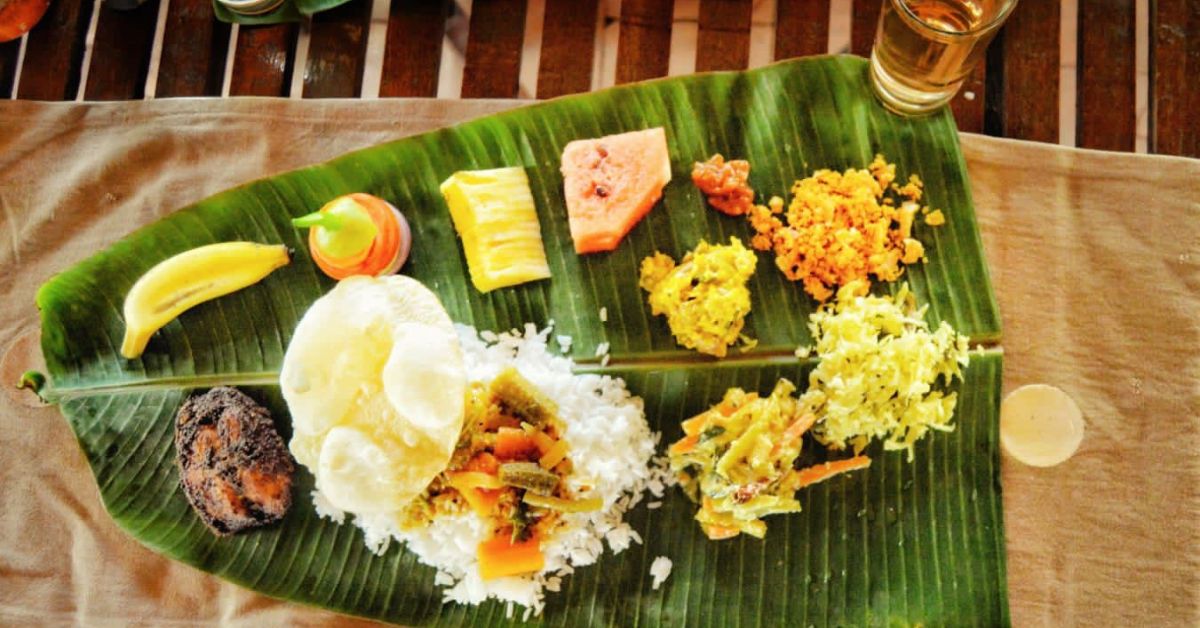 The kitchen serves traditional and homely Kerala cuisine cooked using locally sourced fresh ingredients. "As there's no electricity we don't have a refrigerator or a mixer grinder. So, whether it is vegetables or fish, we buy them fresh from the local market daily and there won't be any leftovers," she says, adding that the condiments are ground with stone the old-fashioned way. "It helps in retaining the natural flavours and nutrients. Our guests have always loved the healthy and wholesome meals we serve," she adds with a smile.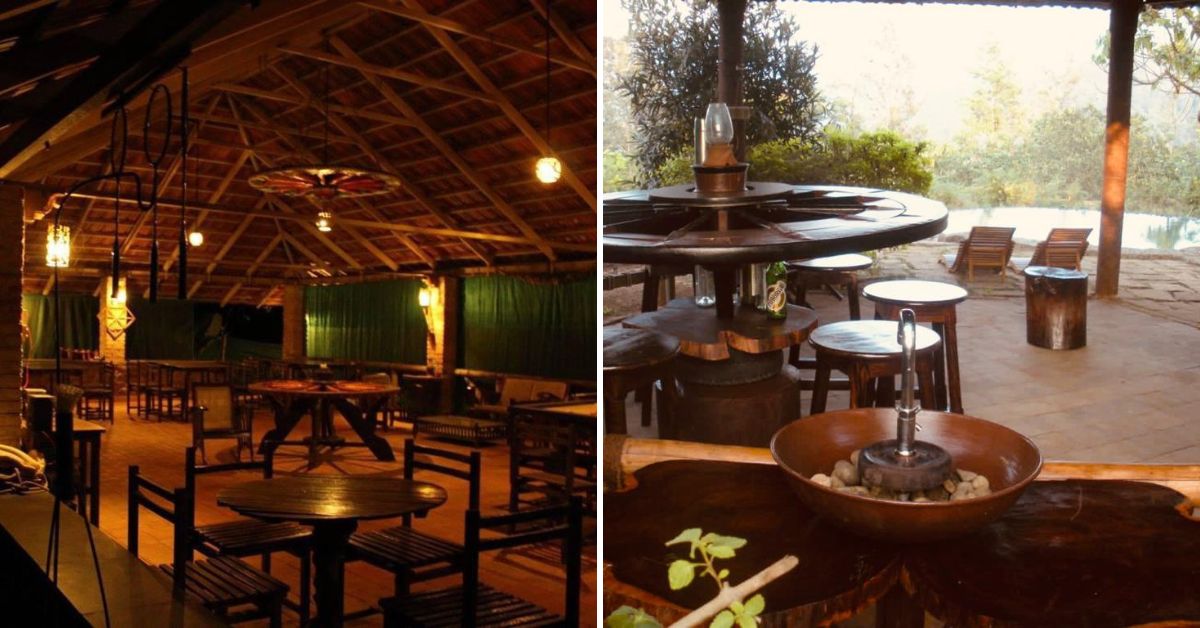 Natural infinity pool
Another beautiful and sustainable feature of the homestay is its natural infinity swimming pool. The mineral-rich water from a nearby mountain spring flows through the pool. Therefore the water is always fresh. "We do not add any chemicals like chlorine to keep it fresh. Instead, we have been breeding around 15 to 20 fishes that eat the algae in the pool," says Zafar, adding that they didn't disturb the terrain much and built the pool on a split level of the land.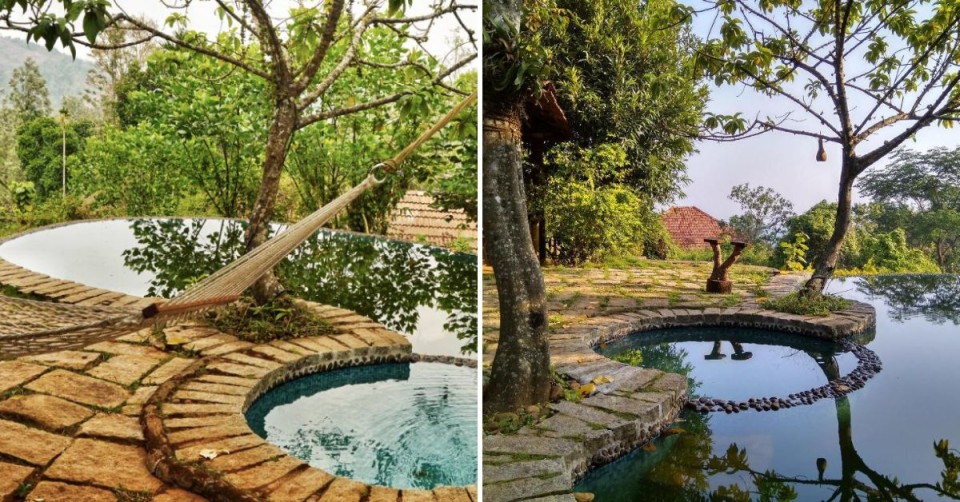 Besides, the homestay has a badminton court and amphitheatre. There's also a hanging machan overlooking the valley plus several swings and hammocks scattered across the property.
The homestay also provides several activities for its guests like walks on picturesque trails through the tea and coffee plantations accompanied by a naturalist, who would guide them in identifying birds, animals and insects by sight and sound.
"There's also yoga and meditation. We also offer a mud bath — a form of therapy to draw out impurities from the skin which would make one feel refreshed and rejuvenated. Moreover, during the evenings, there is a bonfire and music to entertain our guests," elaborates Zafar, adding that the homestay is also pet-friendly.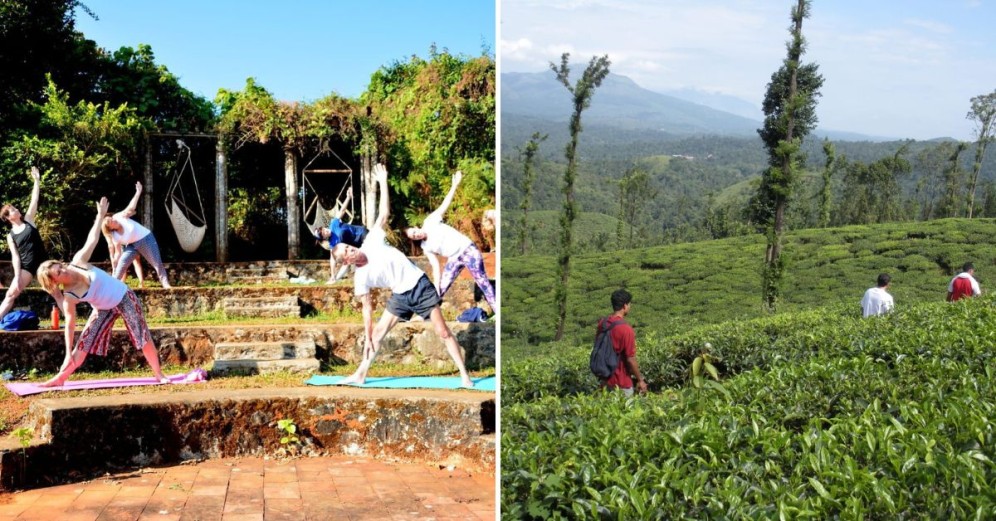 Vidya Narayanan from Bengaluru, who has been a regular guest at the homestay for the past 10 years, says "We chanced upon Annapara homestay in 2012, while we were searching for a pet-friendly homestay in Wayanad. We were a group of three-four families. The first visit itself impressed us so much that we have been visiting the place almost every year. We missed it last year only because of the pandemic restrictions."
"I have taken several of my family and friends to the property over the years and they all loved it. Their place is beautiful and the food they serve is delicious and healthy. The best part is that they don't have electricity. So, it has always been a good break. Though there are things to do around we don't go for anything outside as we loved spending more time at the property," she concludes.
To contact Annapara Homestay for booking a stay, click here.
(Edited by Yoshita Rao)