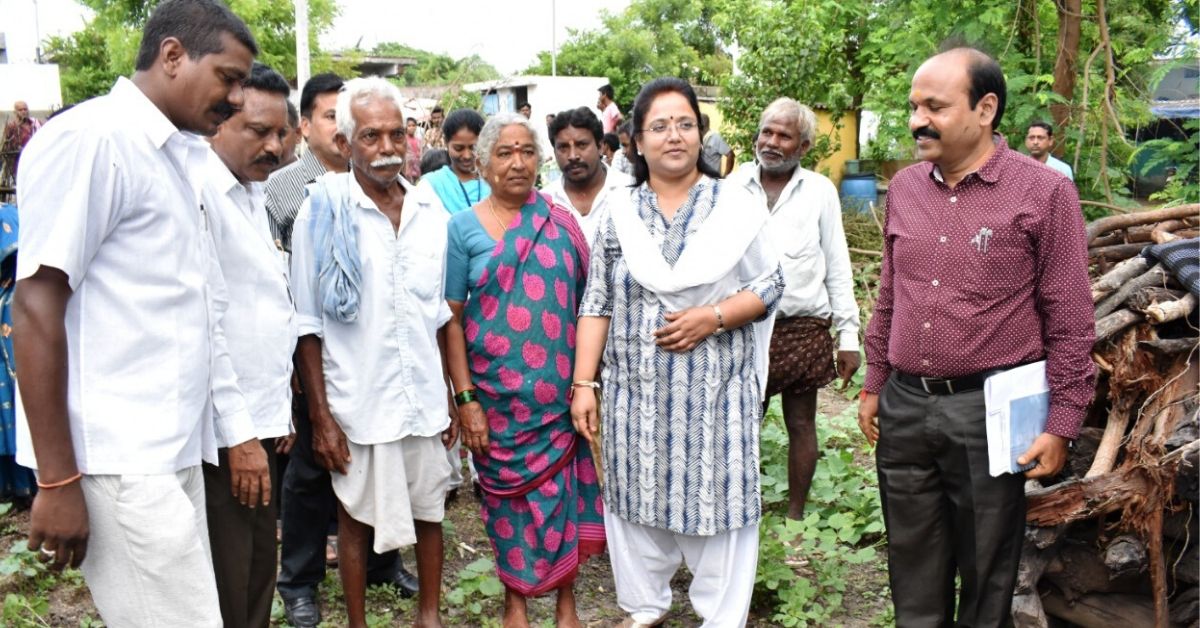 Over 16,000 community soak pits built. Houses in all 263 villages have individual toilets. Over 1 lakh trees planted across 400 acres. And the entire district is open-drainage free, which means no open sewerage anywhere! #ImpactThatMatters #IAS #Governance
The clock was almost striking the midnight hour, but IAS officer A Devasena was on the move; returning from Hyderabad to Telangana's Peddapalli district.
"Tomorrow is Friday, and our Swachh Shukravaram (Clean Friday) campaign begins at sharp 6 AM. We engage in mass-scale public cleaning throughout the district. I must be present there," said the Peddapalli District Collector to The Better India, by way of explanation.
If her dedication fascinates you, it must be highlighted here that Peddapalli was adjudged the cleanest district of India in the National Swachh Sarvekshan Survey 2019. And that she took charge as the collector only in early 2018.
---
Beat air pollution, and breathe in fresh air with this eco-friendly Salt Lamp!
---
In a little more than a year, thanks to her socio-environmental initiatives and charismatic leadership, the district has experienced a complete makeover to emerge as one of the pioneers in the country in sustainability, waste management, environmental conservation and even menstrual hygiene.
The geography and history of Peddapalli
Peddappalli is a fairly new district, carved out of the erstwhile Karimnagar district in 2016, with a population of around eight lakhs.
Lying at the tail end of the Sriram Sagar Project, otherwise dubbed as the lifeline of Telangana, Peddapalli was solely dependent on the dam to meet its water requirements, which would often be insufficient in the scorching summer months.
"There was a time when the villages here were in an appalling state. The drainage system would be clogged and overflowing, which led to a dengue outbreak every monsoon. The number of trees were in decline, the groundwater table was depleting alarmingly, and the problem of unplanned waste dumping was visible for everyone to see," recalls P Prem Kumar, a consultant to the district collector.
The scenario now is almost the polar opposite. Each one of the 1.32 lakh rural households is a wholesome sustainability unit in itself. Multiply that by the population and one can easily perceive the impact of the 'Swachhta' endeavours.
Shortly after Devasena's appointment as the collector, Peddapalli was conferred an ODF (Open Defecation Free) status. However, when she set out on a ground survey with her team, she spotted multiple individuals unabashedly defecating in the open.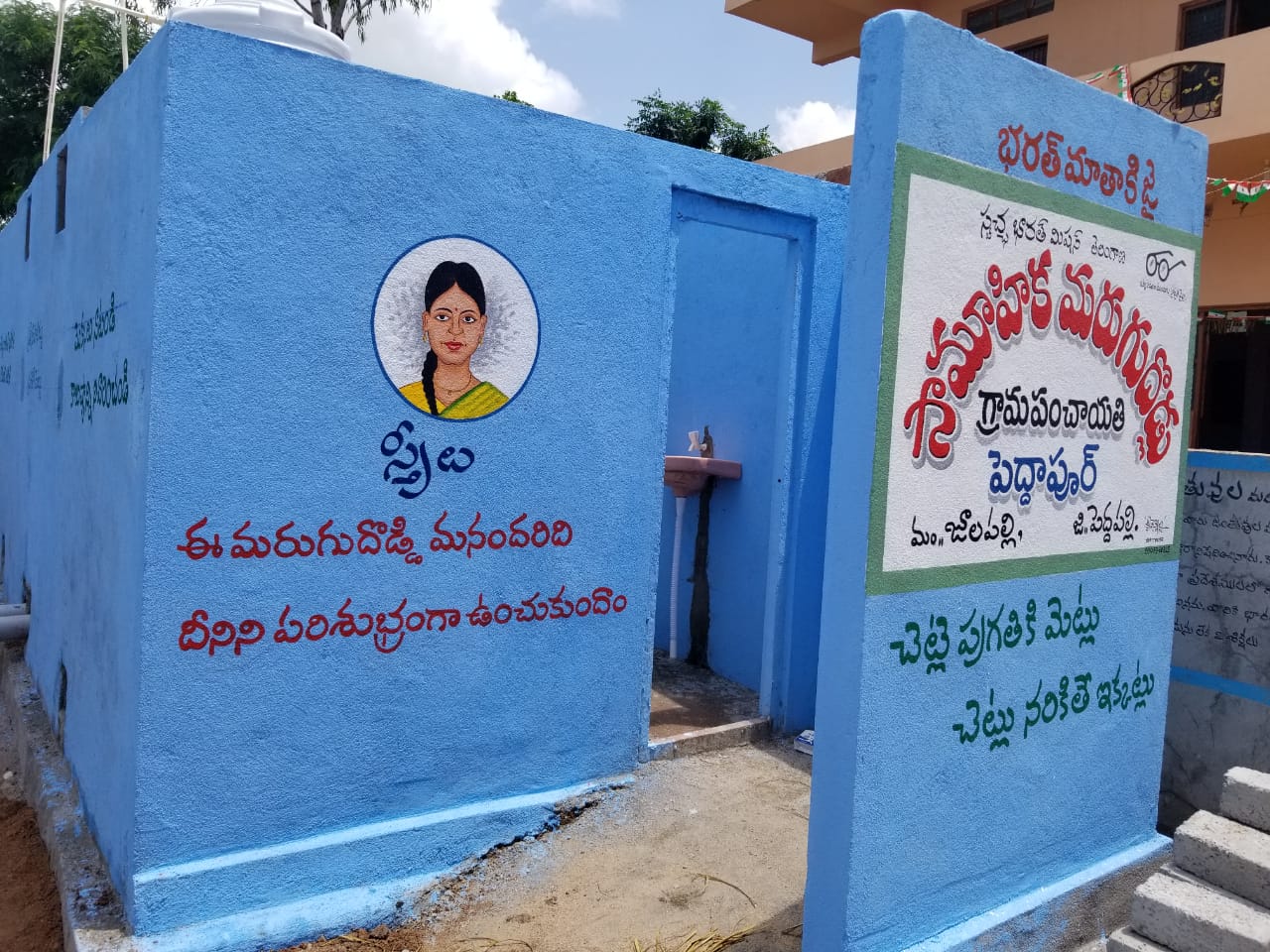 "Attaining ODF status is not everything. We have to ensure that the toilets are used and maintained properly. People need to understand the importance of sanitary hygiene," asserts Devasena.
When some of the sanitary violators complained of being far from the home toilets, the collector ordered the construction of one community toilet at each of the 263 villages in the district.
The sarpanches were instructed to fund the construction as well as ensure proper maintenance of the community toilets in their own villages. Although these were primarily meant to aid farmers or daily wage earners working in the open away from their homes, they are also immensely useful for the girl students on their long way to school.
Devasena also implemented the 'Swachhagrahi' programme, where over a 1000 women leaders were selected from the self-help groups in the district, and assigned with the task of strictly monitoring the cleanliness scenario.
One Swachhagrahi is in charge of anything between 50 to 100 families in her village, depending on the village size. They visit door-to-door, telling people how open defecation spreads contagious diseases, often assuming the stature of an outbreak.
They also initiate the villagers to basic hygienic practices like washing hands before eating or cleaning vegetables before cooking.
The Five Ps
Devasena delineates the role of five Ps in the process of the development of Peddappalli⁠—political will, participation, public finance, partnerships and last but not the least, Parameswaran Iyer, the veteran bureaucrat who headed the Swachh Bharat Abhiyan.
To rope in local politicians into cleaning initiatives, Devasena created a competitive scenario where Panchayats and tehsils were hailed after attaining ODF stature. Sarpanches, local MLAs and even MPs worked on a war footing to feature their areas in the ODF list. In fact, they did not even wait for the government funding; they spent their savings to clean up their villages, blocks and constituencies.
At the same time, the unanimous and enthusiastic participation from the public was an added boon.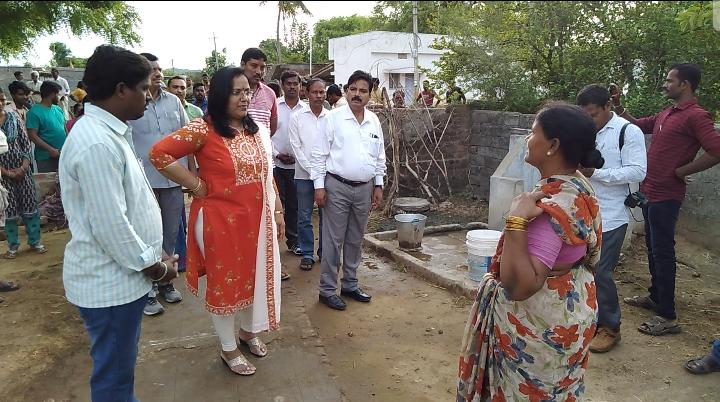 "Once the people saw their village heads and leaders in action, they were automatically motivated to take up the brooms and get to cleaning," says Devasena, who organised engaging activities like plogging, plantation drives etc., which saw 100% public participation.
Activities beyond ODF
Once Peddapalli grew accustomed to the usage and maintenance of toilets, Devasena shifted her focus to other aspects of hygiene, beginning with waste segregation, plastic reduction and solid waste management.
To do away with the obnoxious odour and menace of open drains, soak pits were dug in every individual household in the district. Connected to the main drainage outlet of a home, these soak pits ensured that sewage water never flows outside again, breeding a horde of pathogens.
The advantages of soak pits were evident soon enough, as the district ceased to be a high-risk dengue-prone zone, with a whopping 85% decrease in the number of cases in just a year.
Incidentally, Peddapalli became the first-ever district in India to be completely free of an open drainage system, thanks to Devasena who ensured the construction of over 1 lakh soak pits.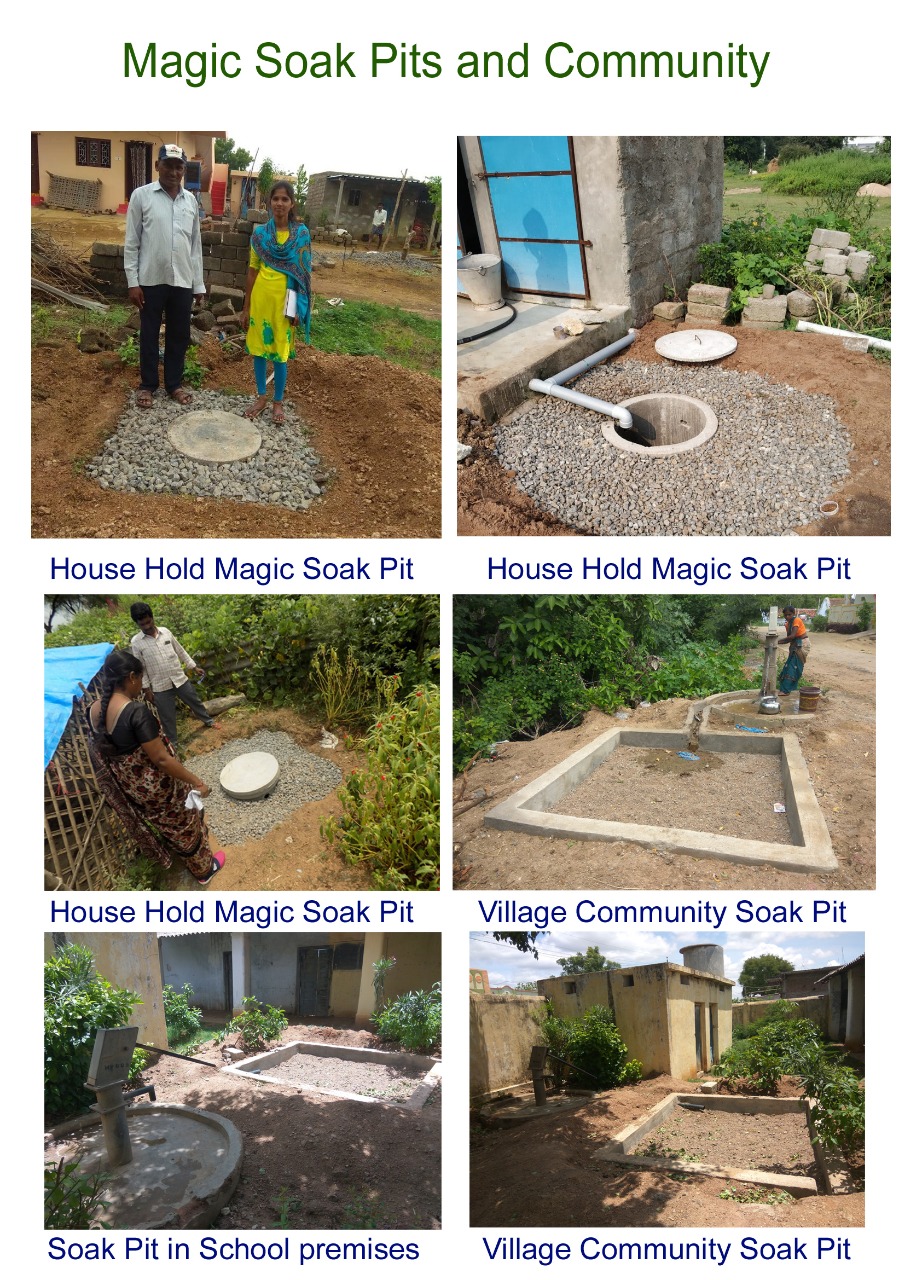 "Our children also understand the importance of these practices. This means the future generations will have strong foundations towards self and village hygiene. I never even dreamt of this drastic change. We are proud to say that we can be considered as a role model for the entire state," shares Geesa Lavanya from Dhoolikatta village.
Novel ways of waste management⁠
To ease the village folks into the practice of waste segregation, SHG leaders, similar to Swachhagrahis, were assigned to demonstrate four-way segregation of solid waste inside every home.
The families were advised to separate their household waste into categories like Wet, Glass & Metal, Plastic and Paper. This approach assured maximum recycling.
The neighbourhood waste collectors and ragpickers collected waste category-wise. The completely non-recyclable materials were deposited in the mandatory dumping yard in each village⁠—created amidst the wilderness and far away from human habitation.
Devasena advocated that each family should practice household composting of their wet waste, which in turn, resulted in an obligatory kitchen garden.
The administration provided six saplings of fruits, vegetables or flowering plants to every home under the 'Harithaharan programme.'
"Most women opted for vegetable plants, which in turn helped to combat the problem of Anaemia and malnutrition on a considerable scale. Many even expanded their garden beyond the six plants once they understood the importance," explains Devasena.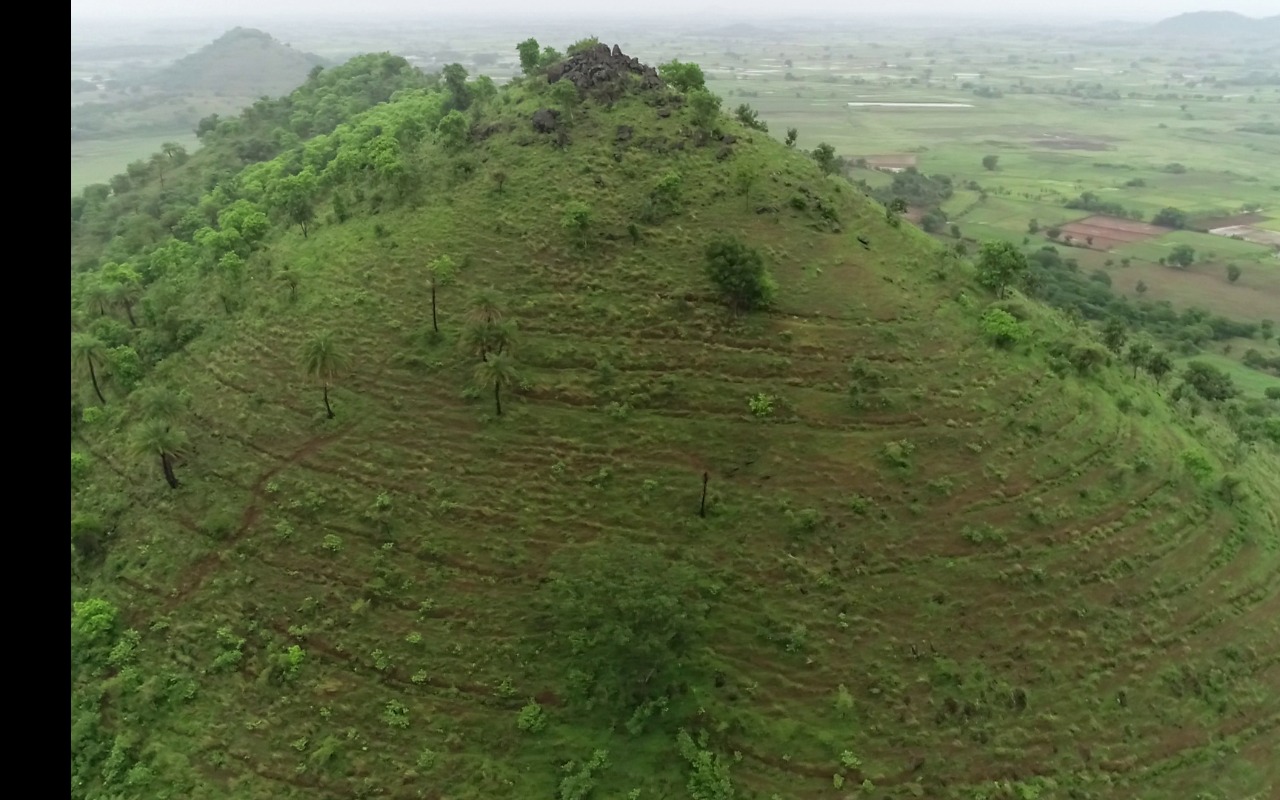 The reduction in plastic use was accomplished by engaging women in manufacturing cloth, jute and paper bags as substitutes for single-use polythene bags.
Rajini, who works at a cloth bag manufacturing unit in Basanthnagar village, says, "I used to work as a daily wage labourer and earned very little, which was not sufficient to send my children to a good school. Now, I earn well enough my two children are studying in an English Medium school."
Disposable plates, glasses and cutlery were also strictly restricted, and their clay counterparts were popularised. This also helped in revitalising the dying pottery industry.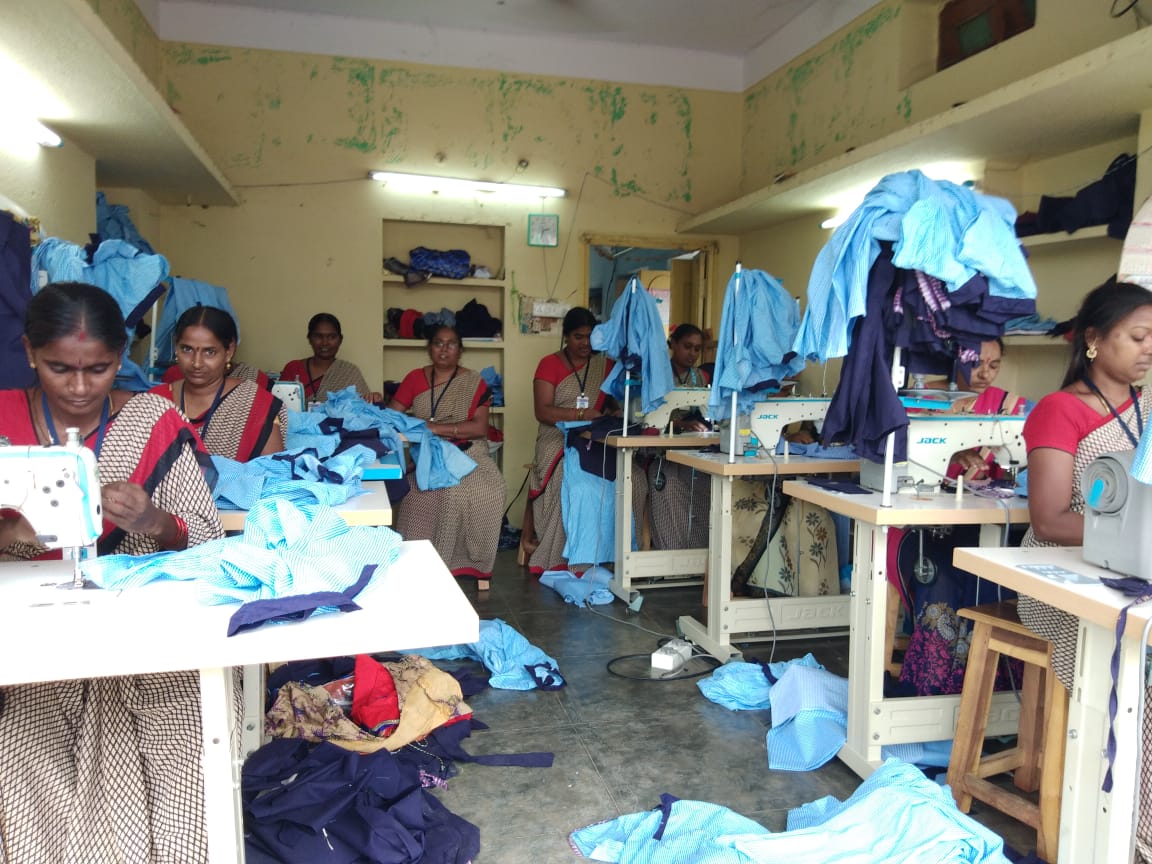 Schemes for women
Peddapalli is the only district in India to begin a mass-scale distribution of bio-degradable sanitary napkins to every woman, at barely Rs 2.50 per napkin.
Available in two different sizes and widths, the Sabala napkins are also manufactured by women members of SHGs.
"Women are encouraged to use sanitary napkins which are supplied for free. These sanitary napkins are made of timber and paper. There is no waste or bad smell after disposal," shares Lavanya, who is also a Sabala user and a member of the Annapurna SHG.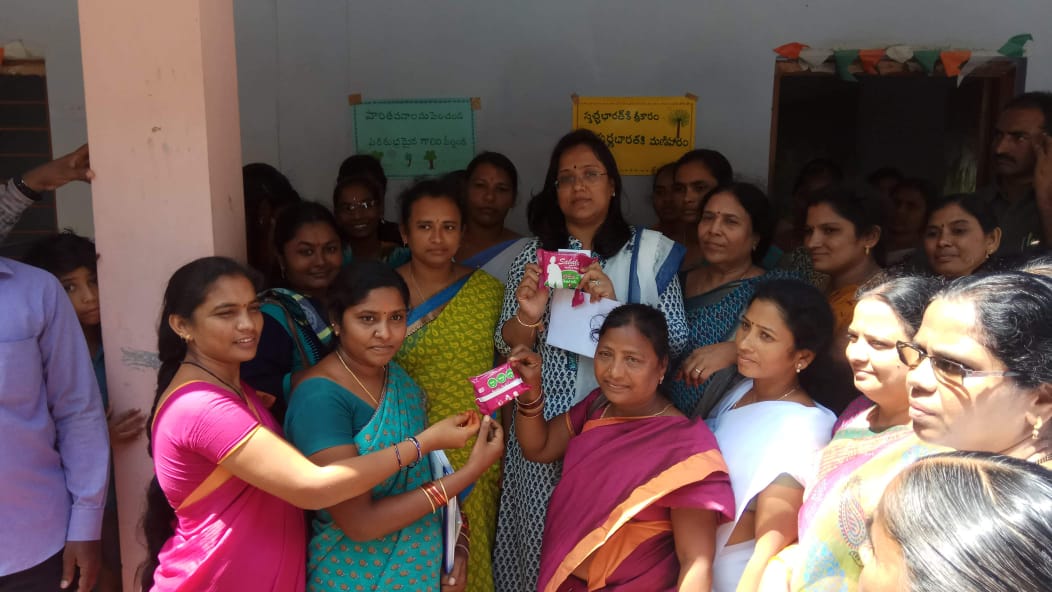 Devasena mentions that the introduction of Sabala napkins has impressively reduced the occurrence of Urinary tract infections (UTIs) and Reproductive tract infection (RTI) among village women, aside from upholding widespread menstrual awareness.
Enhancing the green cover
Devasena's green initiatives were not limited to kitchen gardens alone; they extended throughout the length and breadth of the district.
At first, bulk machinery was employed to dig staggered trenches and contours along the hillocks and the valleys, to prevent soil erosion and rainwater run-off. This not only improved the soil retention but also helped to replenish the groundwater tables.
Later, the contoured grounds were bombed with seed balls which soon sprouted into healthy, green plants. The difference in greenery, just a few months apart is quite astonishing. A total of 400 acres of land across the district has undergone afforestation.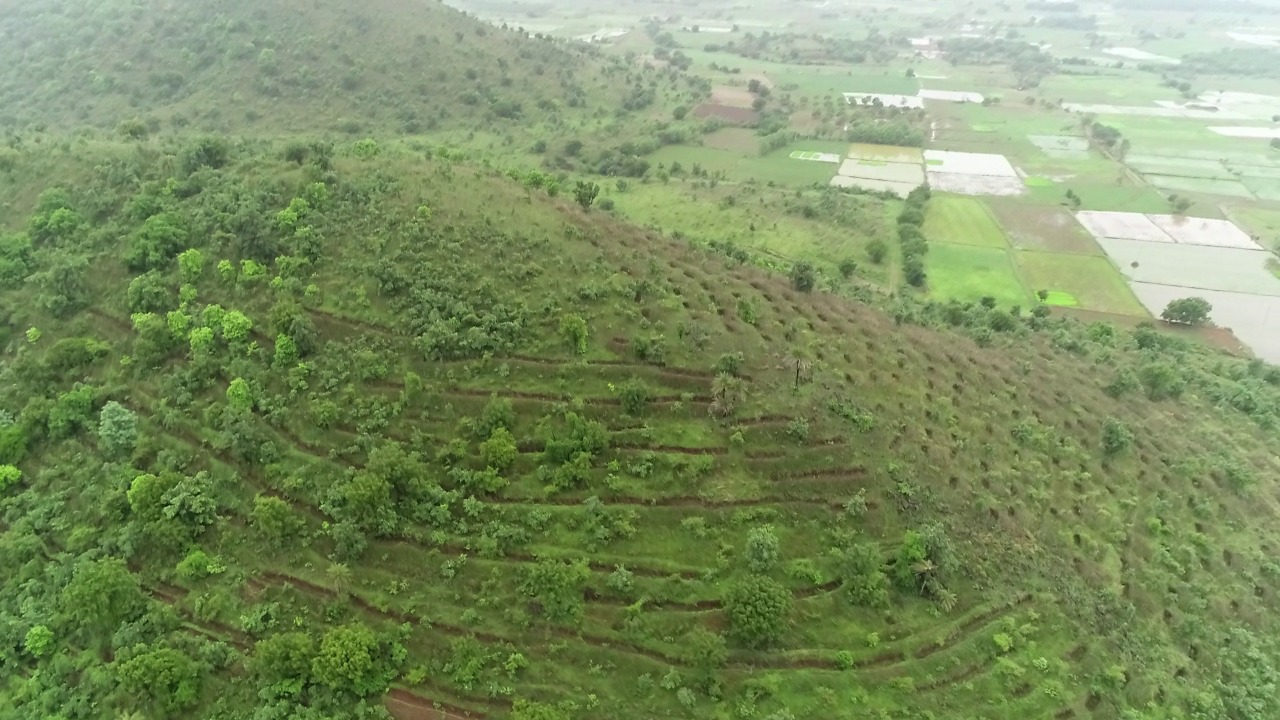 Fruit trees have also been purposefully planted in certain places so that monkeys, birds and other wild animals do not venture into farmlands and destroy crops.
Devasena admits that initial lack of awareness among people about the importance of afforestation, which is why she introduced the religious factor of plants being 'Haritha Mahalakshmi' (green wealth) which will one day provide them in leaps and bounds.
"To my disbelief, we managed to plant over 6 lakh trees in a day after this concept was introduced," she shares.
Awards and accolades
Devasena has earned multiple awards and accolades from the state as well as the central government and was among the only two collectors from the country selected to represent Indian delegation at the World Water Week in Stockholm this year.
In fact, her detailed speech on solving water woes in developing villages earned loud applause, intercepted with the proud phrase "India shows the way!"
While Devasena insists that Peddapalli's drastic transformation is a result of cumulative efforts from all stakeholders. However, it is definite that without her keen foresight and active leadership, none of this would have been possible.
---
Also Read: This Doctor-Turned-IAS Officer From Bengal Treats Poor Patients on Her Off-Days
---
(Edited by Gayatri Mishra)
Like this story? Or have something to share?
Write to us: contact@thebetterindia.com
Connect with us on Facebook and Twitter.
We bring stories straight from the heart of India, to inspire millions and create a wave of impact. Our positive movement is growing bigger everyday, and we would love for you to join it.
Please contribute whatever you can, every little penny helps our team in bringing you more stories that support dreams and spread hope.