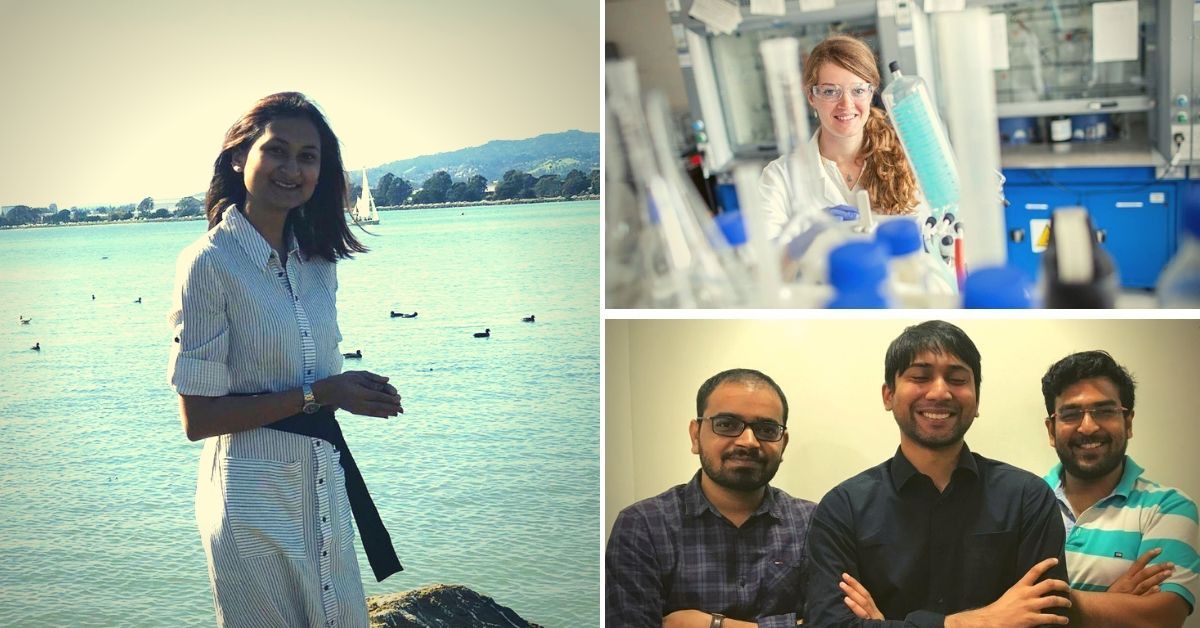 Be it in a hospital or a college canteen, ideas for path-breaking innovations can strike you anywhere, at anytime. The win is in recognizing and following them through, as these individuals did to become changemakers of our society. You can, too! Last week to apply for @Villgro's iPitch for Rs 8 Crore investment & more: www.villgro.org/ipitch
---
This article has been sponsored by Villgro
---
It is often casually remarked that India is a country whose problems are both eternal and never-ending. And if not that statement, then its unmistakable twin is often proffered instead – India's problems can only be fixed by the heart and charity, and not by innovative solutions and business models.
Both of these statements are, as even the smallest of research will easily reveal, fundamentally flawed. Neither are our problems eternal, nor is the solution dependant on 'charity'. In fact, time and again it has been proven that almost all of our problems can be tackled, as long as someone has social impact in the heart, and a sound business plan in the head.
This is where the real problem actually begins – what does one do with a start up that can be profitable, and has a positive impact on society, but no funds to scale or no guidance to resolve roadblocks?
---
iPitch 2019 applications close on 31st August. Apply here
---
Luckily there are those addressing that as well. With expert guidance, capital funding and proper industry exposure, Villgro has been helping put exceptional social startups on the path to changing India for 19 years now – through its core incubation as well as through other programmes like INVENT (being run for, and in, the low income states of India), or iPitch- its deal discovery platform offering Rs 8 Crore investment for startups looking for seed to pre series A funding.
In 19 years, the ideas that Villgro has nurtured have changed the game in many areas – ranging from creating safe food at affordable prices to ensuring medical diagnosis comes to those who need it the most.
Here are a few of the many blooming startups from Villgro's ecosystem: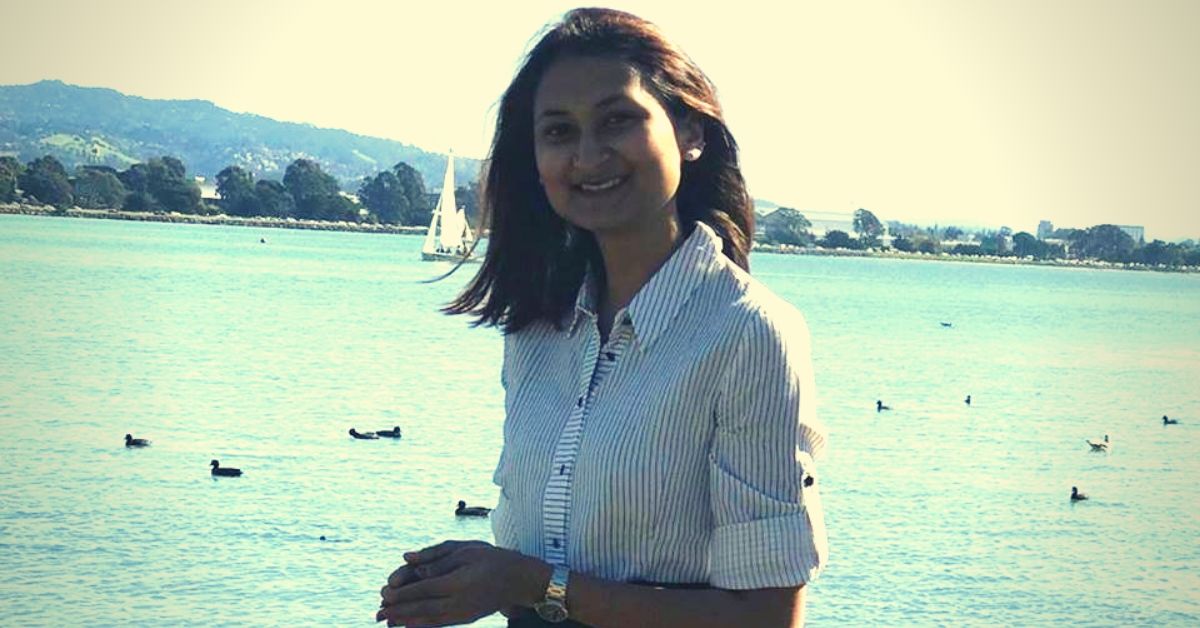 "I was at a Pune hospital when this idea struck me. Dr Ayush Gupta, a prominent skin and tissue infection specialist, told me about a patient from a remote village. He had come in with something he called a 'bacterial infection gone bad'. Apparently, his doctor back in the village, had diagnosed it to be a bacterial infection and had prescribed some antibiotics," says Geethanjali Radhakrishnan, an entrepreneur who eventually started a tech venture to focus on providing quick and accurate medical diagnosis of wounds and infections.
Despite eight years of treatment, his wound worsened and the patient was advised amputation. When Dr Gupta checked the wound, he realised that it was a case of simple fungal infection, which could've been cured if diagnosed at an early stage. This made Geethanjali realise the importance of correct and timely diagnosis.
After some research, Geethanjali started Adiuvo in 2015. It is a unique health-tech company based in Chennai that has been driving substantial change in medical diagnosis, ensuring correct treatment from the very start.
Adiuvo's state-of-the-art portable Point-Of-Care solution promises a rapid, non-invasive, reagent-less imaging system to assess and monitor Skin and Soft Tissue Infections (SSTIs). In other words, they manufacture an affordable handheld medical device, called the Skin-Scope, which uses machine learning to non-invasively detect and classify skin infections in under two minutes. This could be a massive improvement over the traditional culture technique where a diagnosis can take up to four days.
(Adiuvo was discovered at Villgro's annual national social impact conference Unconvention in 2016. Since then, the company has been supported by the Villgro – Menterra platform.)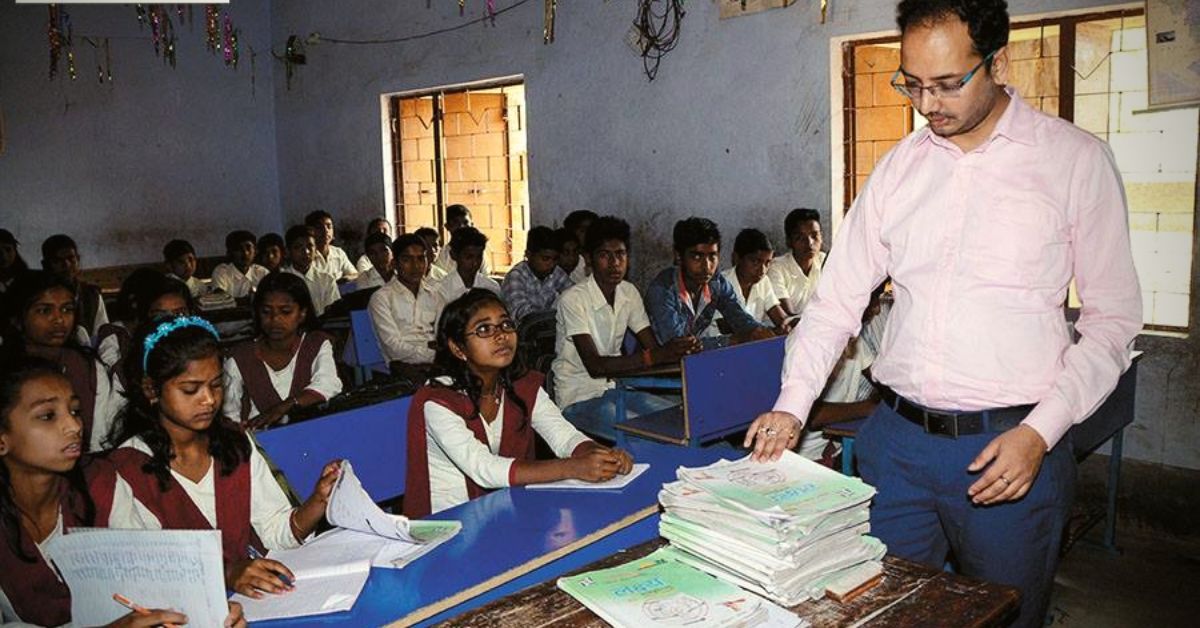 Government schools carry the stigma of sub-par quality of education. The problem however, is not always the lack of funds or adequate government support. It is the lack of access to real-time information about the schools across the country.
Owing to this, people face hindrance while improving on quality parameters or encouraging accountability.
Realising this problem, Onkar started Promorph that has developed and successfully implemented a smart system, 'EmpowerU'. This system leverages technology and analytics to perform real-time monitoring and evaluation in schools. This is accomplished with a mobile application enabled with geo fencing, which works even in the remotest of villages, with zero internet connectivity.
As per the technology, a web dashboard provides instant analysis of the various parameters of a school like attendance tracking, evaluation of continuous and comprehensive evaluation system, midday meal, and asset monitoring among others. This helps schools make data-driven decision through Key Performance Indicators (KPIs). It also performs the necessary actions based on in-built intelligence at the control room established in the district or the state.
"We aim to impact the lives of 2 million students by 2020," says Onkar to Villgro and INVENT, which have been guiding the startup since 2018.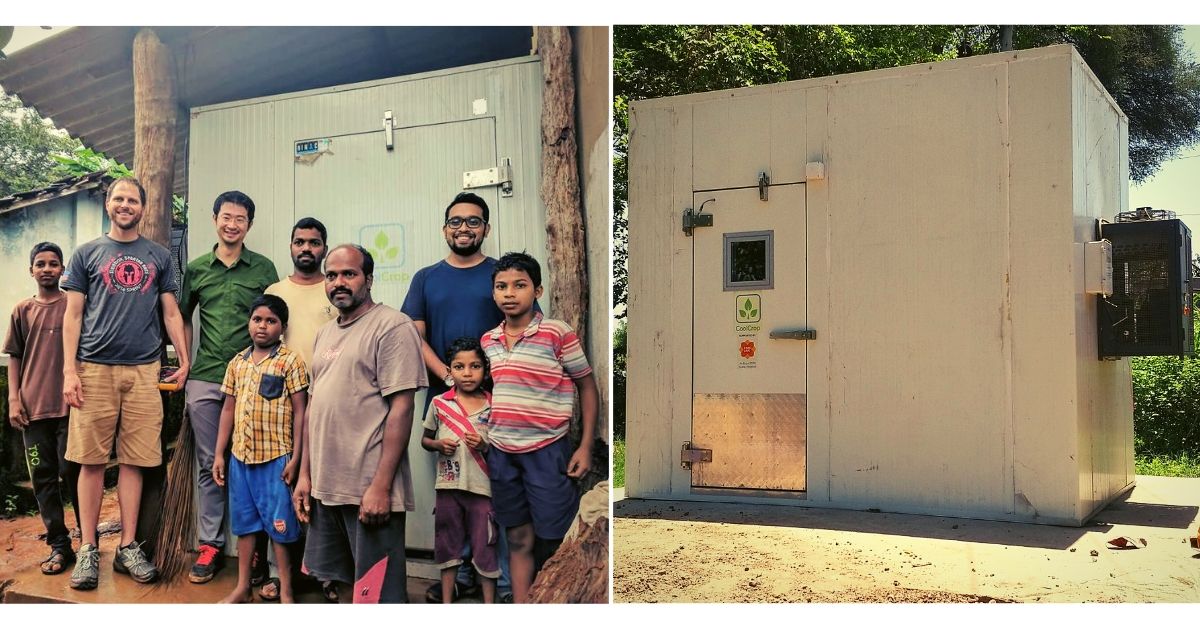 India is the second largest producer of fruits and vegetables in the world. As per National Horticulture Database published by the National Horticulture Board, 2015-16, India produced a total of 90.2 million metric tonnes of fruits and 169.1 million metric tonnes of vegetables.
Despite the yields, India also stands prominent in food loss and waste. The post-harvest losses of major agricultural produce in India is estimated at Rs 92,651 crore ($13 billion) as per the food processing ministry data of August 2016.
And among the various reasons, the lack of infrastructure, insufficiency or unavailability of cold storages, are the major ones.
"The lack of cold storages often pushes farmers to sell off their produce at the earliest at whatever rates they get, thus reducing their scope of getting fair remunerative prices," says Niraj Marathe, who founded CoolCorp as a solution for this problem.
"We are focused on building small cold storages that run sustainably on grid or solar power for marginal farmers. The objective is to help low-income farmers earn more money for their produce, instead of selling them at throwaway prices, because of the lack of storage," he adds.
Based in Baroda, CoolCrop has established its footing in almost five states, providing cost-efficient, decentralised solar-powered micro-cooling stations at farm-level, which can be used by a farmer group or a co-operative. CoolCrop also provides a market analytics software tool in the form of a mobile app or SMS service. The service helps the farmers know the estimated price of their produce over the minimum storage period, so that they can decide when and in which market to sell their produce to maximise the value of harvest.
(CoolCrop is a Villgro | Renewable Energy incubatee)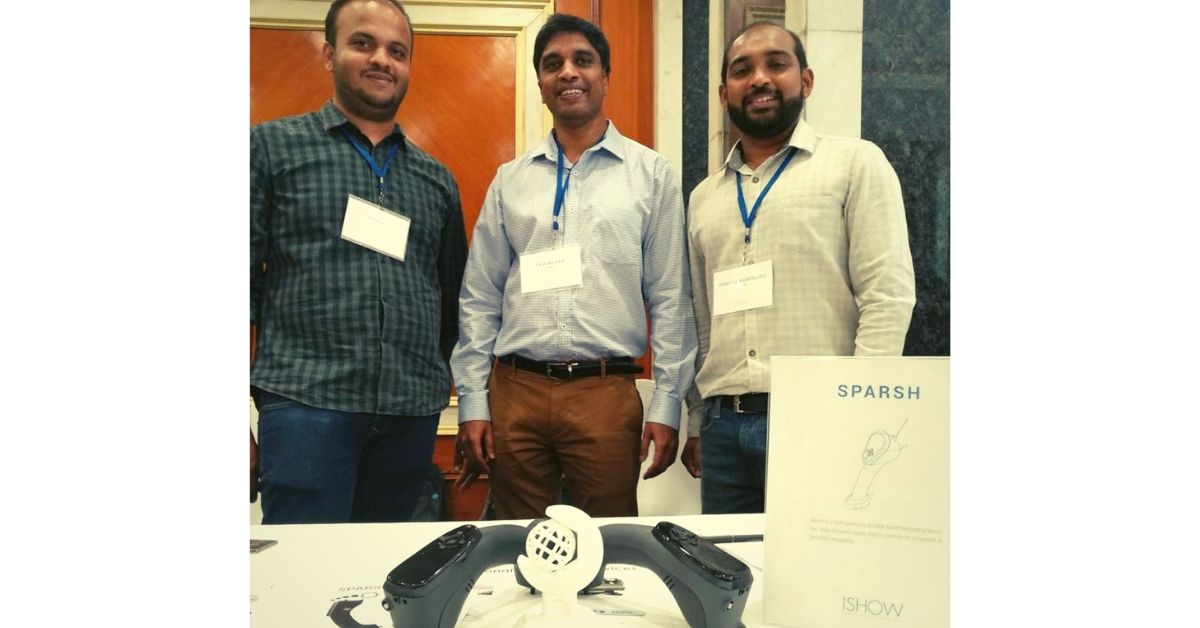 Started by Vinayak Nandalike, Yostra Labs Private Limited is a healthcare technology firm that has been pioneering smart innovations to make healthcare effective, affordable and sustainable.
With a major focus on diabetic patients, they provide affordable diagnostic devices to enable mass screening of patients for peripheral neuropathy (permanent damage to nerves in the feet, owing to diabetes), as well as affordable treatment options for diabetic foot ulcers.
As an alternative to the conventional, expensive and bulky diabetic peripheral neuropathy screening devices that often require trained healthcare workers to operate, Yostra has two affordable and portable products, Sparsh and Kadam.
Sparsh is a diagnostic device which treats diabetic peripheral neuropathy. Kadam, on the other hand, is a therapeutic device responsible for reducing the healing time of chronic wounds.
(Yostra is a Villgro | Health incubatee)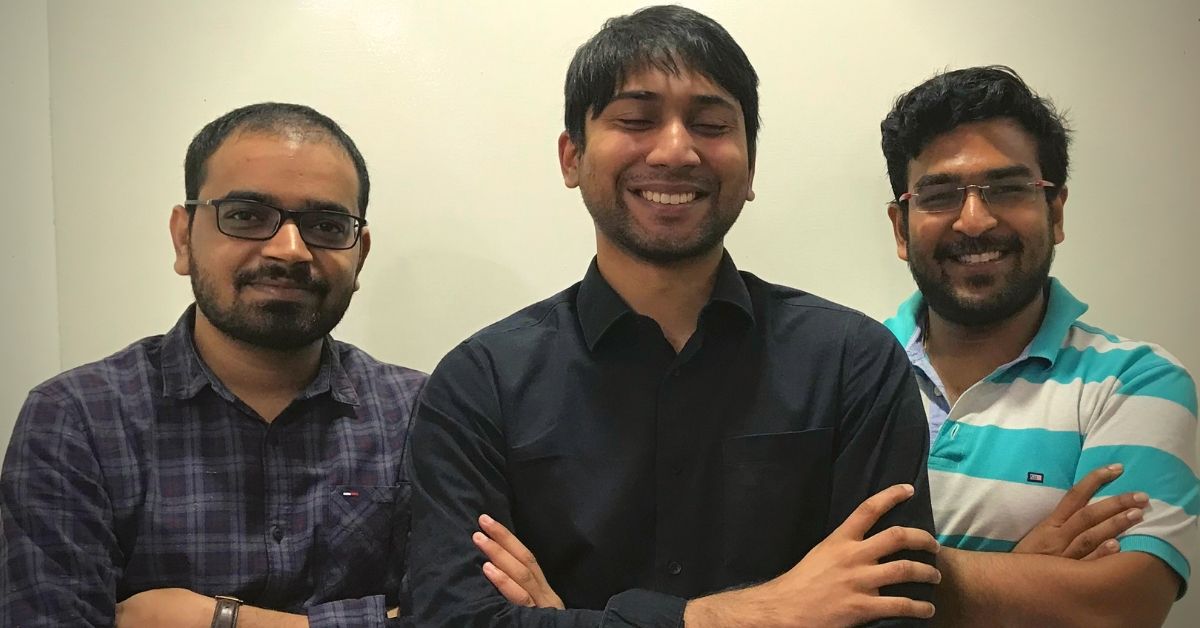 Three hostel friends, Vatsal Dusad, Shubham Gupta and Arpit Jain graduated from IIT-Delhi in 2014, to find themselves working in various jobs in the education sector. Though their experiences were varied in the sector, a single recurrent problem kept troubling all of them. This eventually brought them together to start Blackboard Radio.
"We realised that while students in tier 1 cities have a culture of talking in English, that is not the case in Tier 2 or 3 cities. While their grammar and vocabulary might be strong on paper, there's a huge gap in confidence and delivery when it comes to conversation. Blackboard Radio basically wanted to bridge this gap with an AI-powered, personalised spoken English coach, just a click away," says Vatsal, one of the co-founders.
This technology enables conversational-English mastery by providing interactive, personalised instruction to young children from all socio-economic backgrounds via a basic smartphone. "The objective was to transform Indian students into global citizens. This will not only enhance their communication but also instill confidence opening new doors to an array of employment opportunities. We were an iPitch investee and that led to incubation at Villgro, and to say the least, it has been an absolute game-changer" he adds.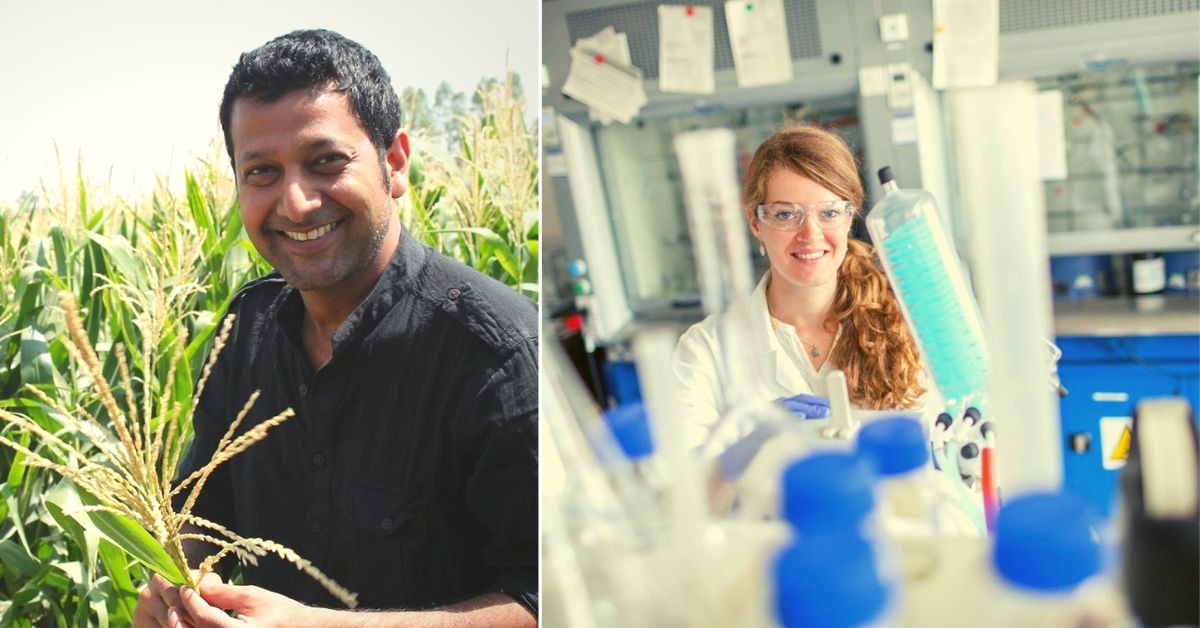 Amit Saraogi and Clementine Chambon started Oorja in 2016 as an energy services company focused on replacing diesel engines with affordable, reliable solar energy systems for productive power in rural markets.
In other words, Oorja designs, installs and operates solar energy systems to replace diesel engines used on farms.
"Replacing diesel engines, using energy as a catalyst for economic development and creation of jobs, and combating climate change–these are the three core elements of our mission," says Amit.
Oorja's first innovation was a pay-per-use irrigation service called Oonnati, that is 20 per cent cheaper than diesel-pumps and provides year-round water for marginal farmers.
"The support from Villgro has been tremendous – the team is committed to helping us grow to newer heights and I would recommend all early stage startup founders to apply for iPitch to witness a steep curve in your business growth", adds Amit.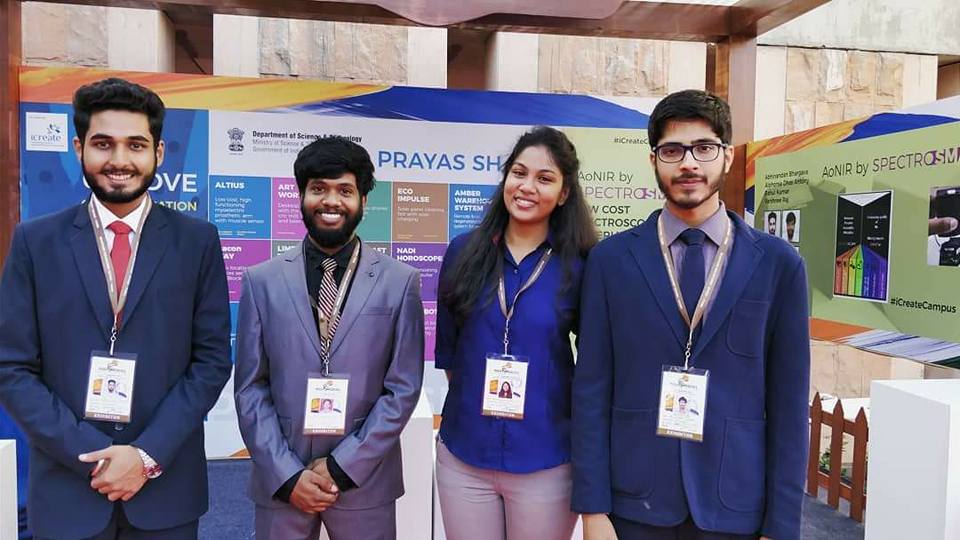 Although Raav Technologies was started in 2018, the idea was born a few years back, as four college-mates, Rahul Kumar, Abhinandan Bhargava, Alphonse Dhas Antony and Varshnee Raj sat in a college mess, complaining about the questionable quality of food.
"Discussing the bad quality of food served in our mess, as is done in maximum college canteens, we came up with the idea to bring forth a technology that can analyse the quality of any organic sample within seconds. Eventually, we realised how this could benefit the food supply chain in the larger sphere," says Rahul.
For this, Raav leverages the technology of spectroscopy by using machine learning and AI to deliver accurate information like the freshness cycle or any scope of adulteration, all within 30 seconds. This can enhance procurement, mitigate inventory risk, and also enable quality-based payouts.
Speaking about the Villgro's support throughout their journey, he adds, "We started receiving Villgro's support back in December 2018 as part of Villgro & YES Bank's YES Scale programme, which led to us being incubated at Villgro, whereby they helped us not just with a seed investment of Rs 40 lakh, but also guided us at every step of the way."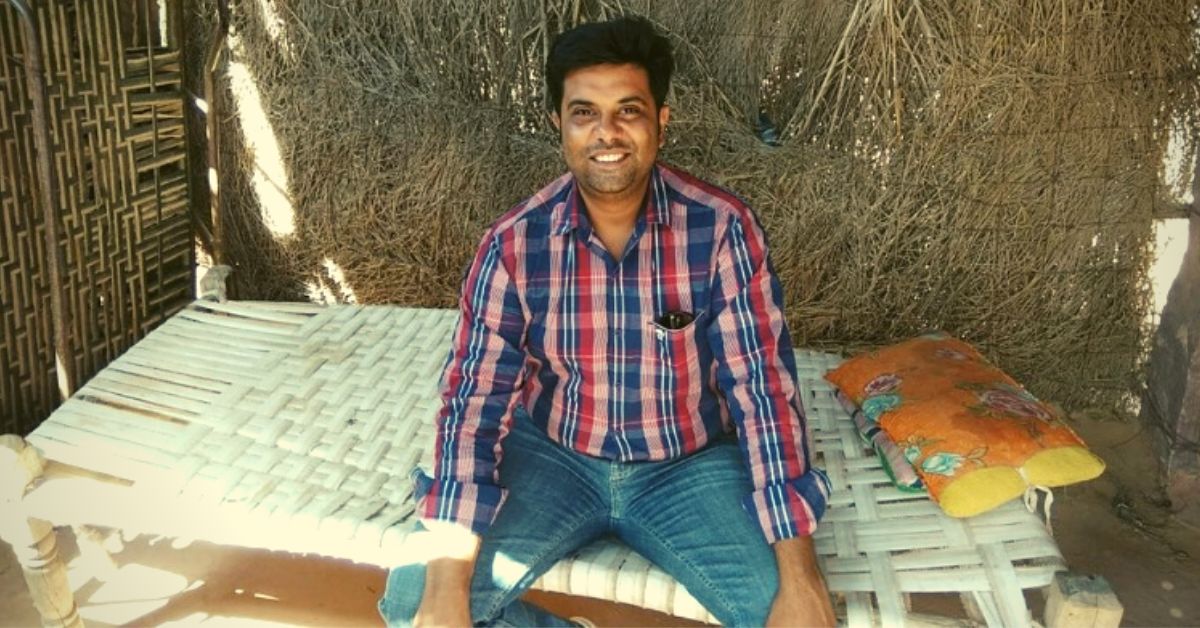 According to the Department of Agriculture in India, the national shortfall of cattle feed accounts to 40 per cent for dry fodder, 36 per cent for green fodder and 57 per cent for concentrate feed. Such a shortfall often amounts to unproductivity in under-fed cattle, and eventual economic loss for the farmer.
As a solution to this, Nikhil Bohra founded Krimanshi, a social enterprise that works in the field of dairy input innovations to manufacture high quality animal feed from surplus agriculture and food residue.
This Rajasthan-based startup that is being supported by Villgro & INVENT, upcycles food waste into nutritious cattle feed and fodder to provide affordable and round-the-year feed solutions to small dairy farmers without compromising on quality. This food waste is collected from various Agri hubs in the form of fruit leaves, crushed fruits, vegetable waste, etc.
Having incubated more than 275 enterprises as of 2018, impacting over 19 million lives, Villgro has inspired people to shift from a charity-driven model to developing the marginalised into stakeholders of growth. To do this, Villgro has re-created its own ecosystem of 'inspiration to investment', with initiatives like iPitch – an annual investment discovery platform that sources and invests in for-profit social enterprises in medtech, agritech, edtech, skilling, employability, cleantech and renewable energy.
---
iPitch 2019 applications close on 31st August and you can apply for Rs 8 Crore investment here.
---
Tell Us More
We bring stories straight from the heart of India, to inspire millions and create a wave of impact. Our positive movement is growing bigger everyday, and we would love for you to join it.
Please contribute whatever you can, every little penny helps our team in bringing you more stories that support dreams and spread hope.