If an average person were to sustain an open wound, it would take almost take 23 days to heal. But that isn't the case for diabetics.
When a diabetic person sustains an injury, it can take almost 26 days or longer for it to heal untreated. In many cases, this can lead to chronic non-healing wounds and ultimately, complications like amputations.
And so for a long time, the treatment of such wounds has been a major challenge, not only for the diabetic persons but also their doctors. And while there are a few wound dressing alternatives available, they are not commercially viable due to costs.
But what if we told you that one unique low-cost dressing is set to change that?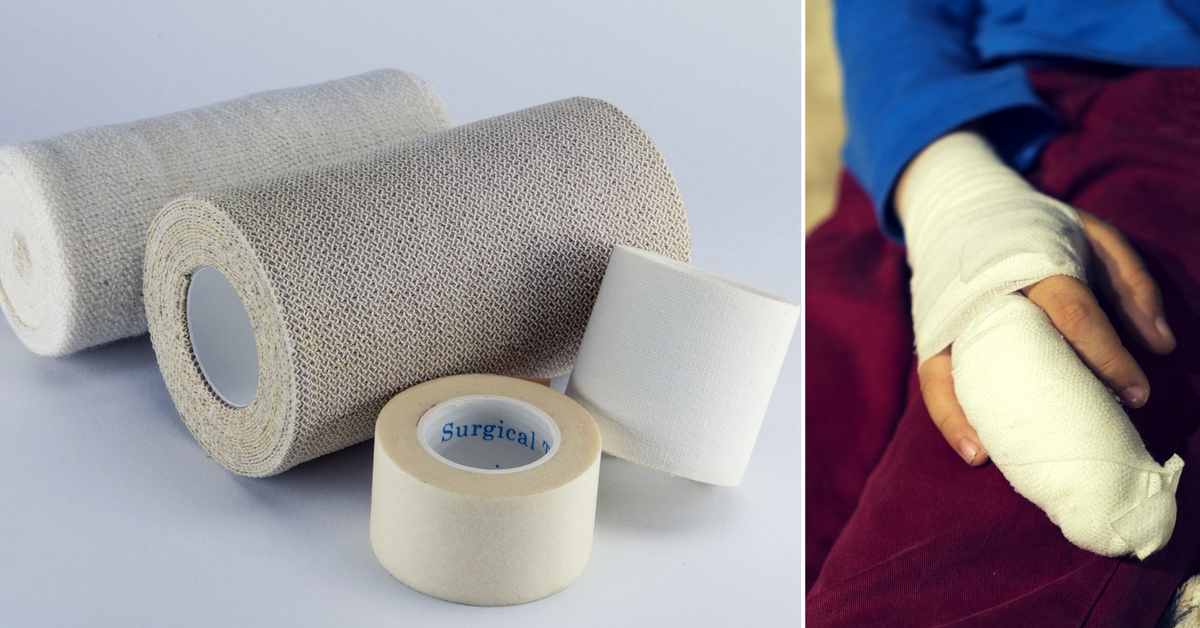 Researchers at the prestigious Indian Institute of Technology Madras (IIT-M) have developed a wound-dressing using a carbon allotrope and psyllium husk (isabgol), which can help wounds in both healthy as well as diabetics persons heal almost a week earlier than usual.
The testing on rats displayed that the normal wounds treated with this dressing healed within 16 days as compared to 23 days required for untreated ones.
Similarly, diabetic wounds healed in 20 days as compared to 26 days required for untreated wounds.
Speaking to the Hindustan Times, Vignesh Muthuvijayan, one of the authors of the research paper at IIT-M said, "Wounds in people with diabetes heal slower than in healthy people, with the inflammation or the painful phase taking longer. This delays the formation of blood vessels and the cellular matrix, but the challenge is that we do not know why this happens."
What does this dressing contain?
This new dressing is made using reduced graphene oxide (a thin sheet of graphite that has been reduced using intense sunlight) which is then mixed with a rubbery electrolysed isabgol. The result is a wound-healing scaffold.
The researchers also added that while the electrical properties of reduced graphene oxide are known, its active biomedical properties were not utilised in the past. And this new dressing aims to explore these biomedical properties.
"The material we have developed improves the blood vessel formation and helps in healing wounds faster," Muthuvijayan said. He also works as Assistant Professor in the Department of Biotechnology at IIT-M.
The team of researchers and scientists are now experimenting with various materials that can speed the process of healing.
While the current costs for the fast healing dressing materials are up to USD 2,000 for a four to five sq-in patch, the team is now planning to cut it down to an affordable INR 1,000.
This dressing material is used to cover the open wound directly instead of the usual cotton or gauze dressing. And can then be wrapped over using a normal bandage.
---
READ MORE: FB Post Helps Locals Crowdfund Nagaland's 1st Independent Public Library!
---
Dr Anoop Misra, Chairman of Fortis C-Doc, New Delhi, and President of the National Diabetes, Obesity and Cholesterol Foundation, added that the healing time of a wound depends on various factors like the blood sugar level of the person, the location of the wound, the amount of blood circulation in the wounded area, nerve damage, or deep bone wound etc.
"However, it is extremely difficult to form blood vessels where there are none. This scaffold, in preliminary animal trials, has given promising results, but its efficacy remains to be seen in humans," he told HT.
(Edited by Shruti Singhal)
Like this story? Or have something to share?
Write to us: contact@thebetterindia.com
Connect with us on Facebook and Twitter.
NEW: Click here to get positive news on WhatsApp!