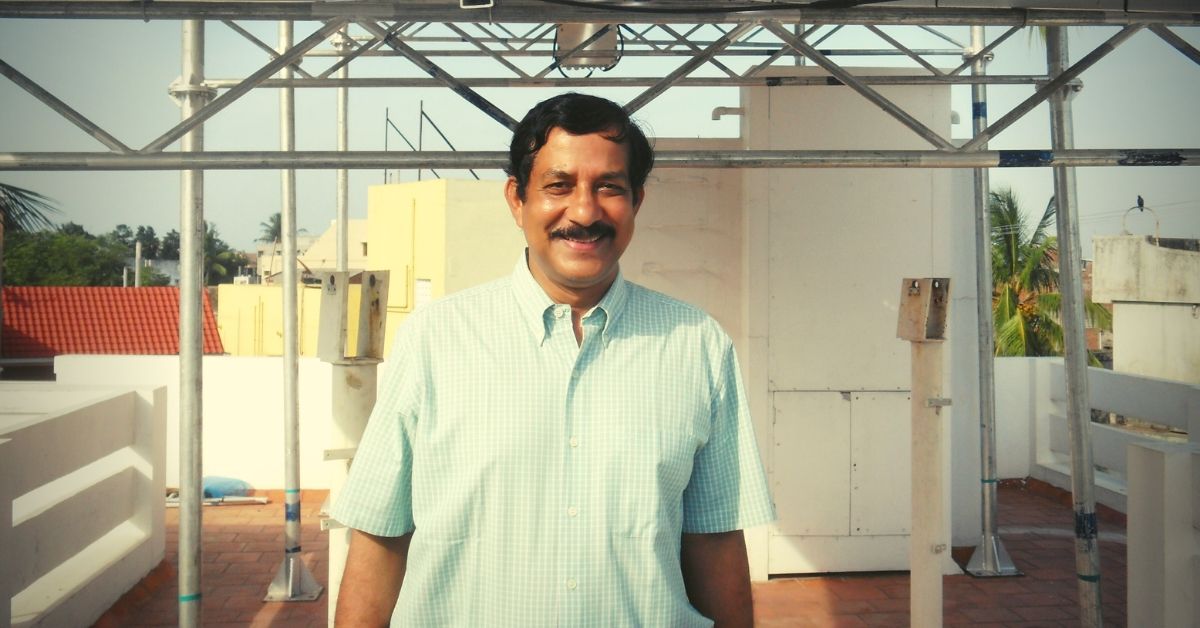 "People laughed at me for installing a solar power system in my house, because back in 2001, electricity was comparatively cheaper. They called it an unnecessary expense. But, I looked at the bigger picture—not the money I spent at the time but the energy I would save in the long run. And I was right!"
Almost 18 years ago, when 'sustainability' was not yet a buzzword, a Puducherry-based couple, Dr Brahmanand Mohanty and Hardie Mohanty, decided to set a green example, by building a fully solar-powered house. They were not just building a dream home but creating a living proof of how urban families could adopt sustainable lifestyles.
---
Making your home self-sufficient is not a challenge anymore. Check out sustainable options that help you save energy, here.
---
However, back in 2001, this was a bit of a challenge!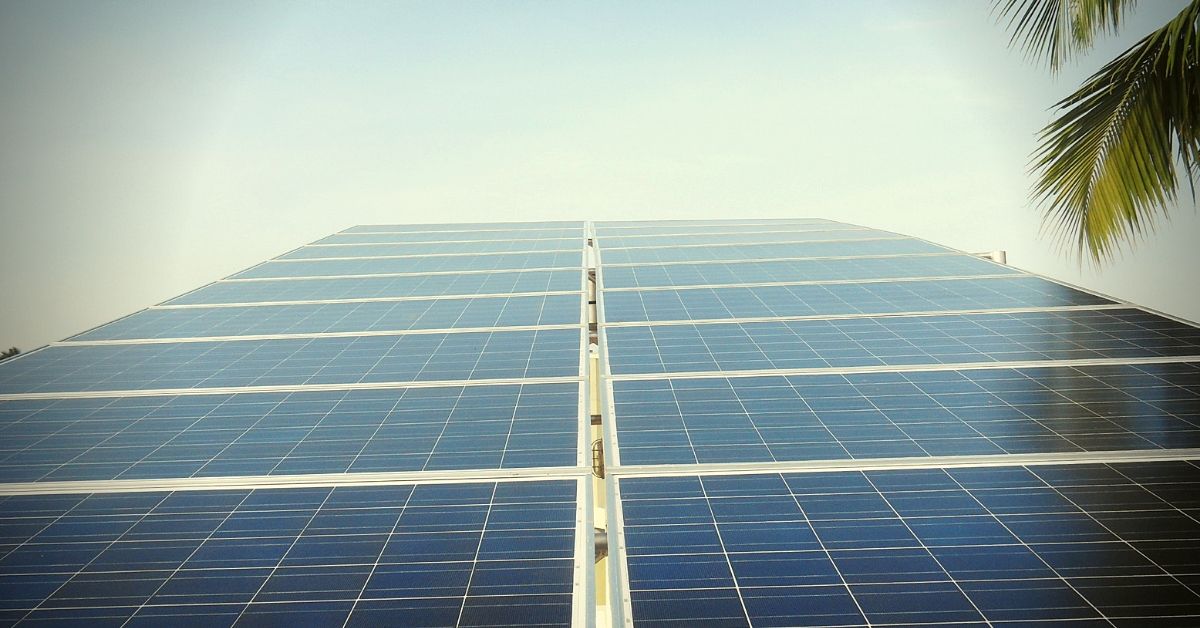 "People would laugh at me for installing a solar power system in my house, because back in 2001, electricity was comparatively cheaper. They would see this as an unnecessary expense. But, I looked at the bigger picture. Not the money I spent at that time, but the energy I would save in the long run. And, the entire house has been built on this principle," Brahmanand says, while speaking to The Better India.
Built on an area of 1,400 sq ft, the two-storied house has three bedrooms and one living area. From the exterior design to the interiors as well as home essentials, every single bit was planned after a conscious decision to reduce carbon footprints. This means that appliances not only run on solar energy, but also that they were purchased according to their energy efficiency.
An energy expert, teaching as a visiting faculty at the Asian Institute of Technology, Bangkok, Brahmanand added that the house was designed to provide adequate solar protection, while also allowing an abundance of daylight and ventilation.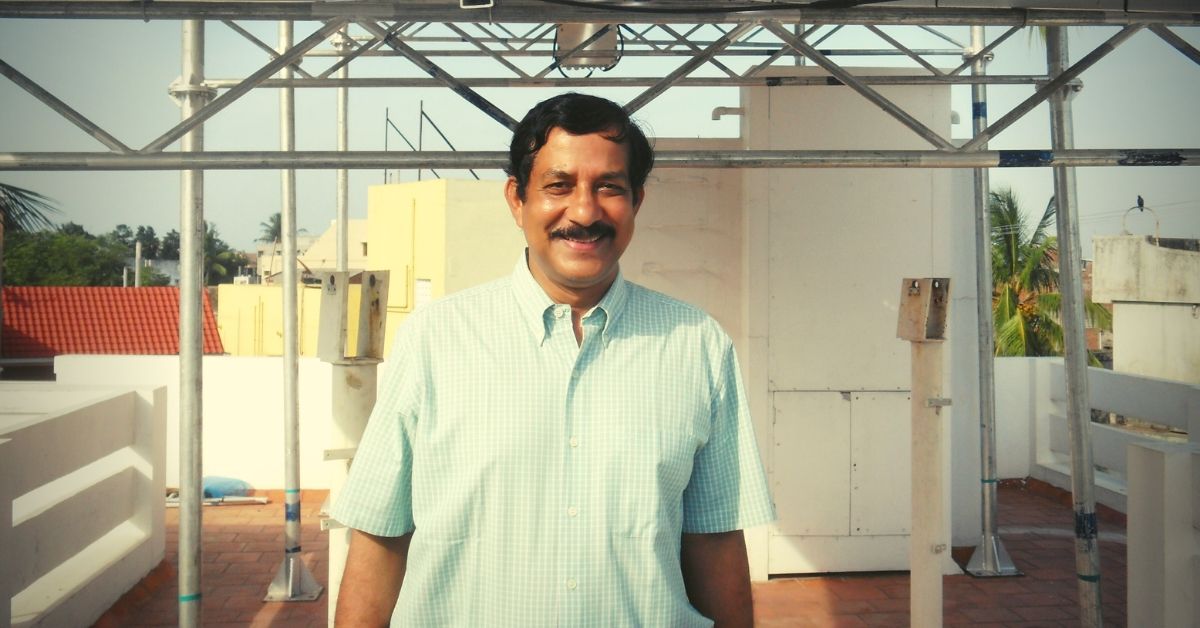 "As a result, our living room and other spaces don't have air conditioners. The windows are built at an angle and position that allows abundant breeze, and so we are comfortable with natural air and fans. During the day, we don't even need artificial lighting," he says.
Air conditioners placed in the bedrooms and the study, he adds, are only used during the humid seasons.
A holistic approach to power-saving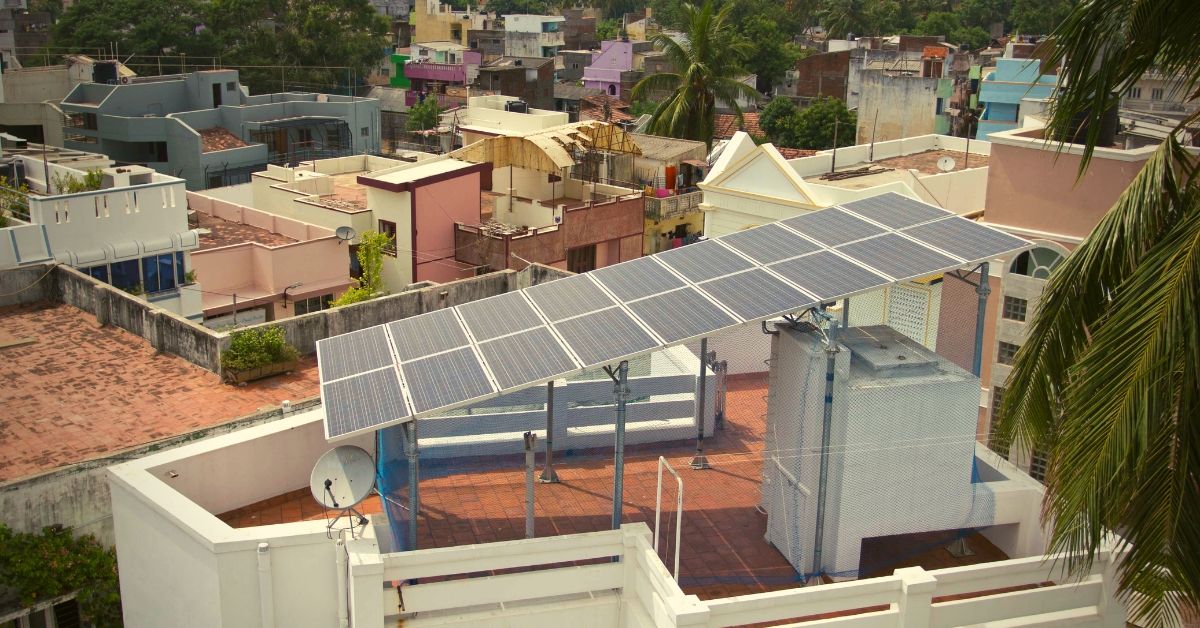 Initially, the family installed an off-grid solar power system that generated 4.8 kWh electricity per day, meeting the essential needs of the house, including lights, fans, plug loads, portable computers, refrigerator, and water pump. It began as an exercise to test how far an off-grid solar power could meet the needs of an urban family of seven members.
"But, installing solar panels without being conscious about the appliances that used the generated electricity, is an expensive and short-lived path to sustainability, and we did not want to follow that. So, we decided to buy only energy-efficient appliances," he says.
However, this turned out to be a challenge.
"Back in 2001, people hardly knew anything about energy-efficient products. I had seen them working abroad and wanted to adopt them at home, but it was difficult to find these in the Indian market because of a lack of demand. I remember approaching company heads to convince them to provide the same in small numbers, as they were mostly being used for industrial purposes. It was expensive at the time, but worth it in the long run," shares Brahmanand.
Recently, the couple bought a solar cooker that can prepare all kinds of meals while enriching them with healthy nutrients.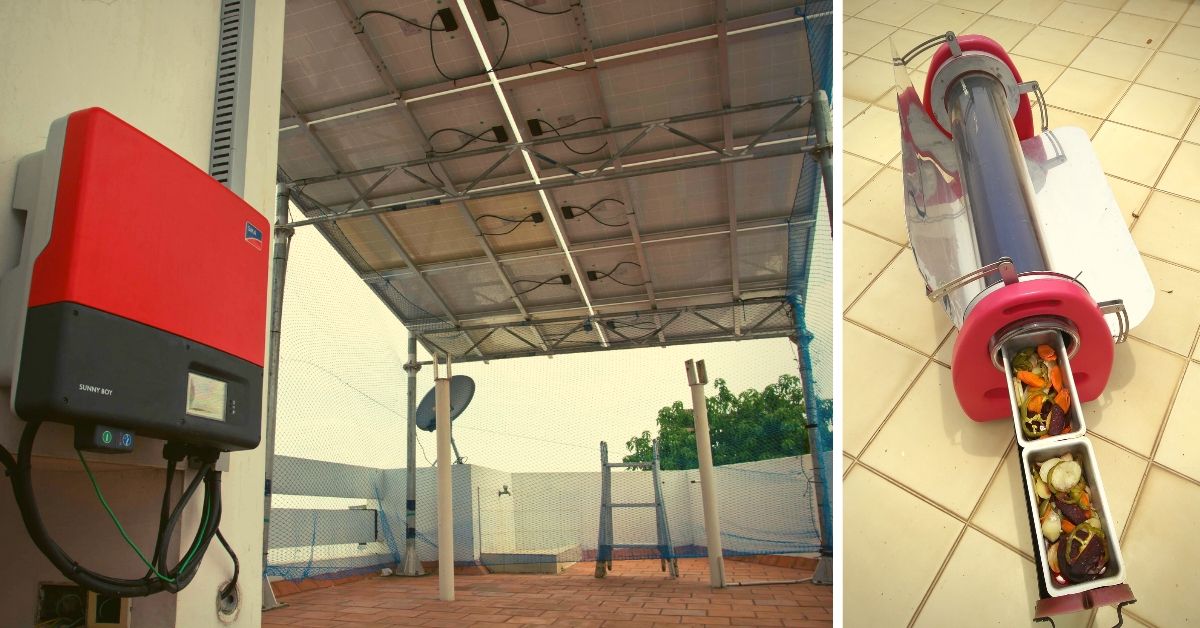 "It is very easy to find products with energy consumption ratings today, but back then, I would have to follow up with the companies directly to find the details. Often, those products weren't available in retail stores. But, this holistic approach is important to make sure that the solar power system performs its best," he adds.
In a typical urban household, 300-600 units of electricity are consumed per month, which the solar power system has been easily managing for all these years. The additional benefit, however, is that Brahmanand doesn't have to pay the electricity bill, except for the meter-charge. He suggests that all one needs is a rooftop to install solar panels that generate electricity even on cloudy days!
On-grid over off-grid!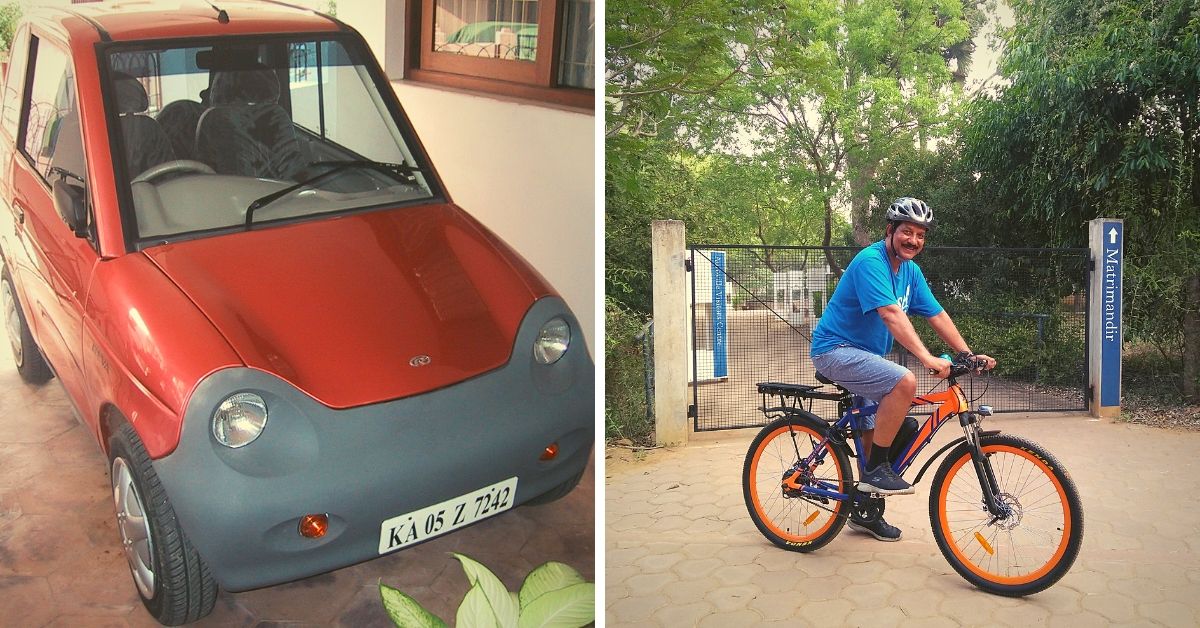 "In the off-grid system, a battery usually delivers around 70 per cent of the electricity it receives, with the remaining amount being lost during the conversions involved in charging and discharging. We were comfortably managing with a 900-Watt off-grid solar power system with batteries that could store 4.8 kWh of electricity. However, after 4-5 years, the battery's capacity reduces, and that is when we decided to try something new, a grid-interactive rooftop solar system" explains Brahmanand.
It was another unconventional feat, inspired by the launch of the Jawaharlal Nehru National Solar Mission in 2010 which set an ambitious target of deploying 20,000 MW of grid-connected solar power by 2022.
"While several state governments followed suit and promoted (Solar) Photovoltaic Rooftop Programmes, not much was being done in this part of the country. And so, I had to fight with regulatory authorities to allow me to set it up as an Independent Power Producer. Luckily, they did, and with the help of officials in the Power Grid Corporation, I installed a bi-directional meter in my house."
Unlike the conventional method where electricity flows from the grid to the household, in Brahmanand's bi-directional system, it can flow both sides.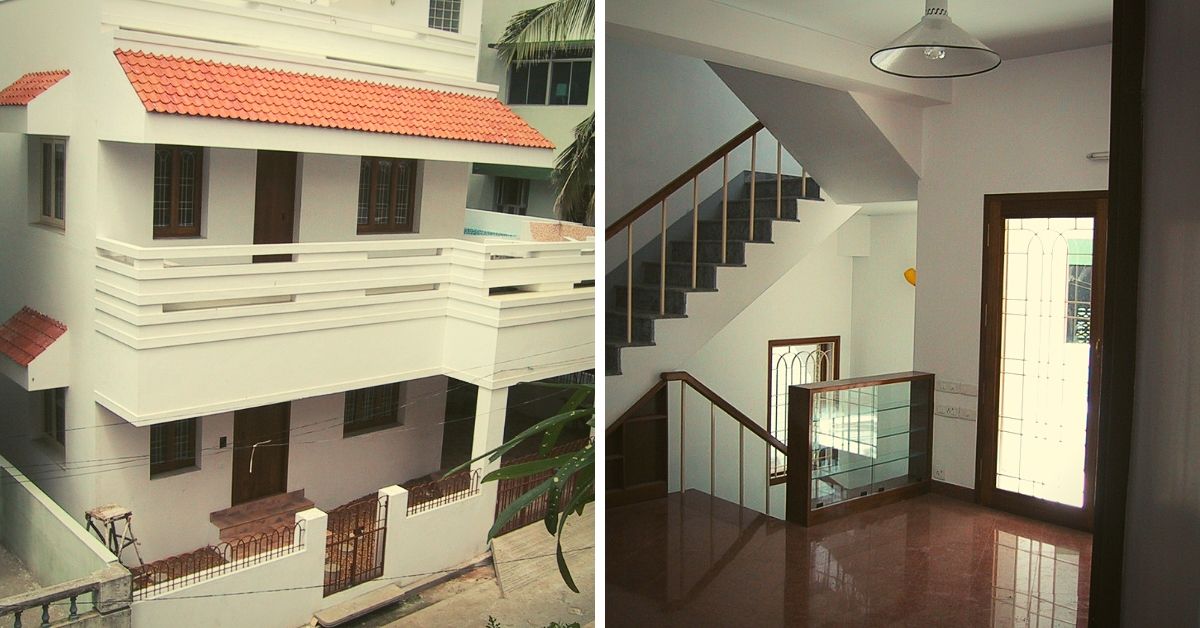 Thus, the installation allowed him to utilise excess electricity generated by flowing it back to the grid.
"As a result, my solar system was not only powering my house, but also a few houses in the neighbourhood!" says the professor, who managed to save about 30 per cent of the generated electricity.
---
Also Read: Dipped in Memories: Bengaluru House Uses Old Debris, New Ideas For a Green Makeover
---
Looking back at his decade-long journey of sustainability, Brahmanand remarks, "Today, the ways to adopt a healthy, eco-friendly lifestyle are endless. When I look back and compare, I see no reason why all urban households cannot be energy efficient. It is an investment with a solid payback for your pocket, the environment and your future!"
(Edited by Shruti Singhal)
Images Courtesy: Dr Brahmanand Mohanty
We bring stories straight from the heart of India, to inspire millions and create a wave of impact. Our positive movement is growing bigger everyday, and we would love for you to join it.
Please contribute whatever you can, every little penny helps our team in bringing you more stories that support dreams and spread hope.