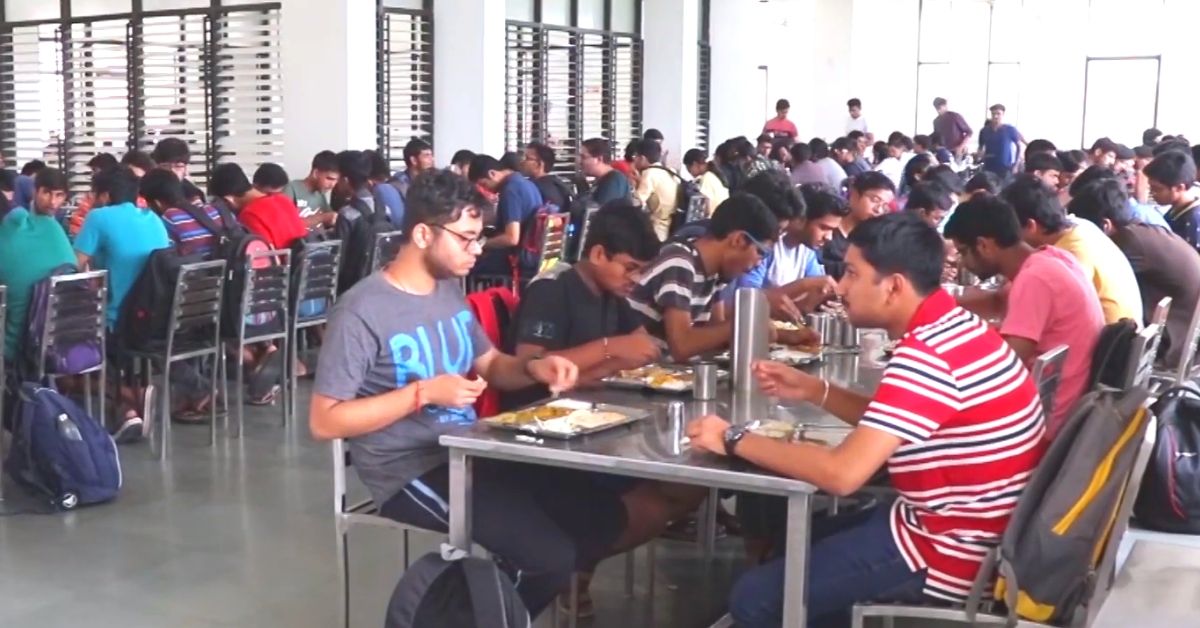 "As a student, it is most important that food hygiene standards are achieved without additional costs to the student, and we are happy that the rates are very reasonable despite excellent facilities."
Every person who has been to school or college has said at least once, 'This is my second home'. The campus automatically feels like home as it is the place where a student spends maximum time after home.
Being the home away from home, one expects a minimum standard of cleanliness and hygiene in corridors, canteens and classrooms. Despite the basic guidelines issued, not every educational institute diligently follows it.
To encourage campuses to make eating healthier and safer, the Food Safety and Standards Authority of India (FSSAI) launched the 'Eat Right' awards last year.
A year later, the results are out, and IIT-Gandhinagar (IITGN) became one of the first institutions to meet all the requirements, with healthier food options, reformulating existing food products and providing better nutritional information to students. The other educational institutes who also received the certification are IIT Roorkee and LBSNAA Mussoorie.
On World Safety Day (June 7) this year, Dr Harsh Vardhan, Minister of Health and Family Welfare, conferred the award to IIT Gandhinagar Director Sudhir K Jain at a programme organised by FSSAI in FDA Bhawan, New Delhi.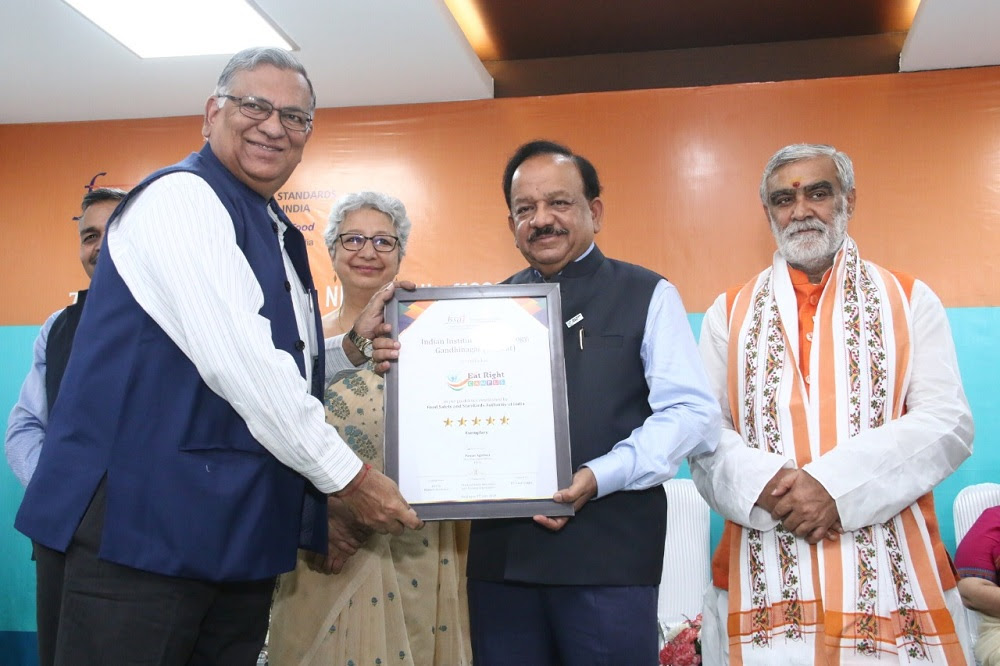 Speaking exclusively to The Better India, Professor Jain says:
IITGN subscribes to the philosophy of 'Students First', where the living conditions, food, health, and safety of students are all important concerns for the Institution. As a result, since inception, we have placed a great emphasis on hostel food, its quality, nutritional value, and hygiene. FSSAI provided us with a great opportunity to ensure compliance by not just the hostel mess, but by all the eateries on the campus, and we are thankful for it.
Here are four measures that the prestigious institute took to make eating right and healthy.
1. Healthy Diets & Compliance to Food Safety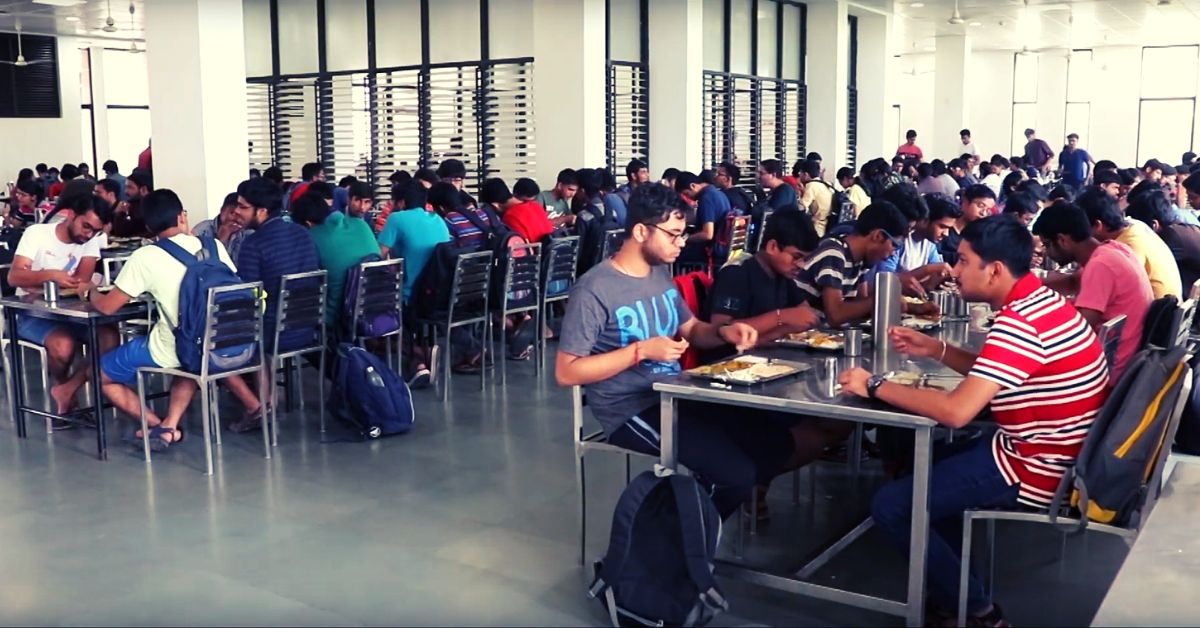 The Student Mess Council is in charge of tailoring the menu every month that includes a balanced diet with essential nutrition.
All the food joints use only fortified foods (+F) to prevent nutrient deficiencies. +F foods are those that contain extra nutrients, including vitamins A, B, D; folic acid; iodine; and iron. Double-fortified salt, rice, wheat flour, oil and milk are some examples.
With regular measures to maintain cleanliness and hygiene, all the food joints of the campus have a valid FSSAI license.
2. Promotion of Local and Seasonal Foods On Campus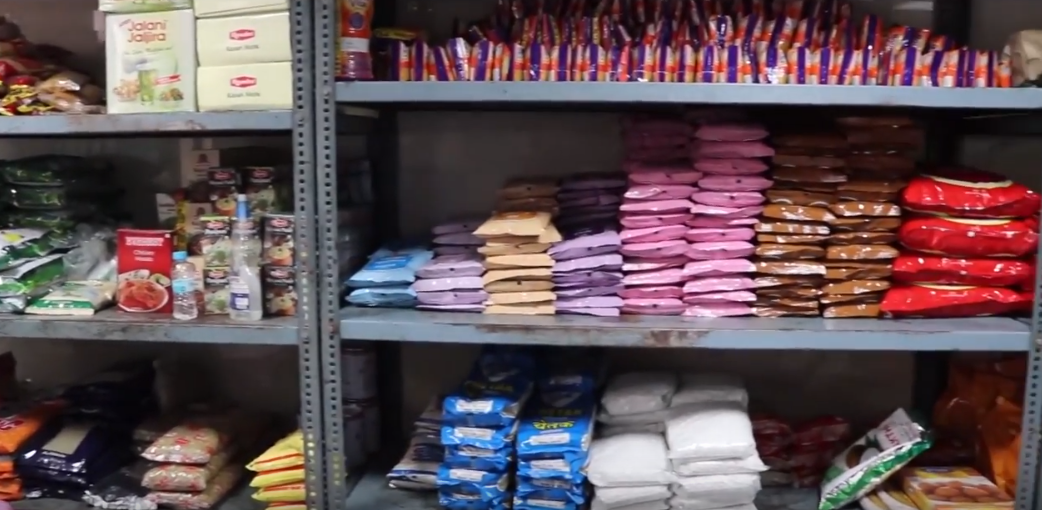 IITGN promotes local and seasonal foods by the inclusion of papaya, sweet lime, strawberries, guava; and vegetables like spinach, corn, mushrooms, cabbage, and beetroot in the menu each month.
3. Food Waste Management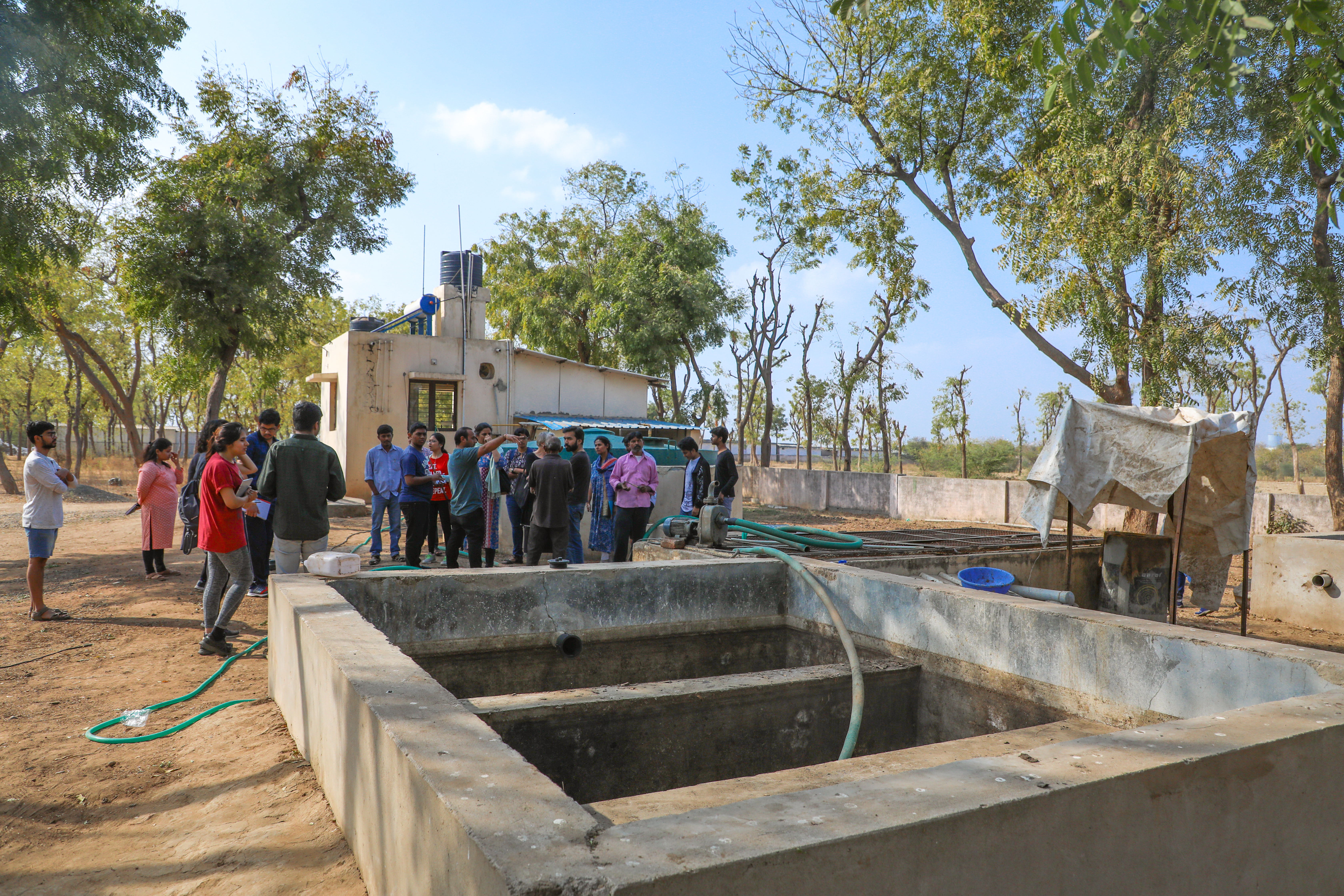 A special emphasis is laid on managing the kitchen waste as unscientific disposal on the campus attracts rodents and insects, posing health risks. All the kitchen waste is deposited in the in-house biogas plant and is converted to manure.
The institute has tied up with the BioDiesel Association of India (BDAI) for collection of used cooking oil from the eating joints.
As for the leftover or unused excess food, the IITGN rings up the Robinhood Army. The citizen-driven organisation collects and distributes any leftovers to the needy.
4. Promotion and Awareness on Food Safety and Healthy Diets in and around Campus.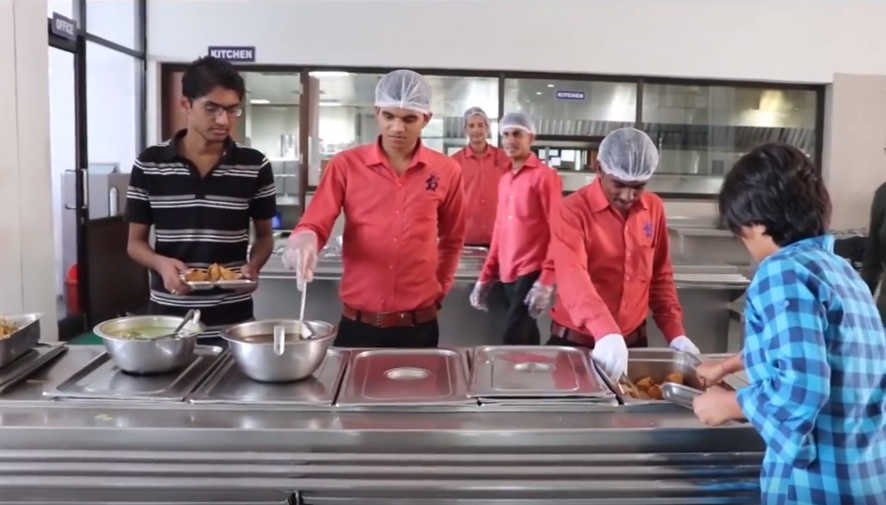 There are regular awareness programmes about reducing food wastage. A notice board mentioning the amount of daily food wastage is displayed outside the dining hall to create a sense of responsibility among the community.
The Better India also spoke to Lakhan Agrawal, General Secretary, Student Council, IITGN. Here's what he had to say about the accolade:
I think the 'Eat Right Campus' award is well-deserved. The mess and canteens can keep up excellent cleanliness and hygiene and serve healthy food. Visitors from other institutes, colleges or IITs appreciates our mess food.
---
Also Read: Knew Stapler Pins in Tea Bags Are Banned? 4 FSSAI Bans You Should Know About
---
He adds, "With continuous monitoring by the student body and the institute administration, along with frequent surprise checks, this level is being maintained. As a student, it is most important that these are achieved without additional costs to the student, and we are happy that the rates are very reasonable, despite excellent facilities."
(Edited by Shruti Singhal)
Images courtesy: Prof Sudhir K Jain
Like this story? Or have something to share?
Write to us: contact@thebetterindia.com
Connect with us on Facebook and Twitter.