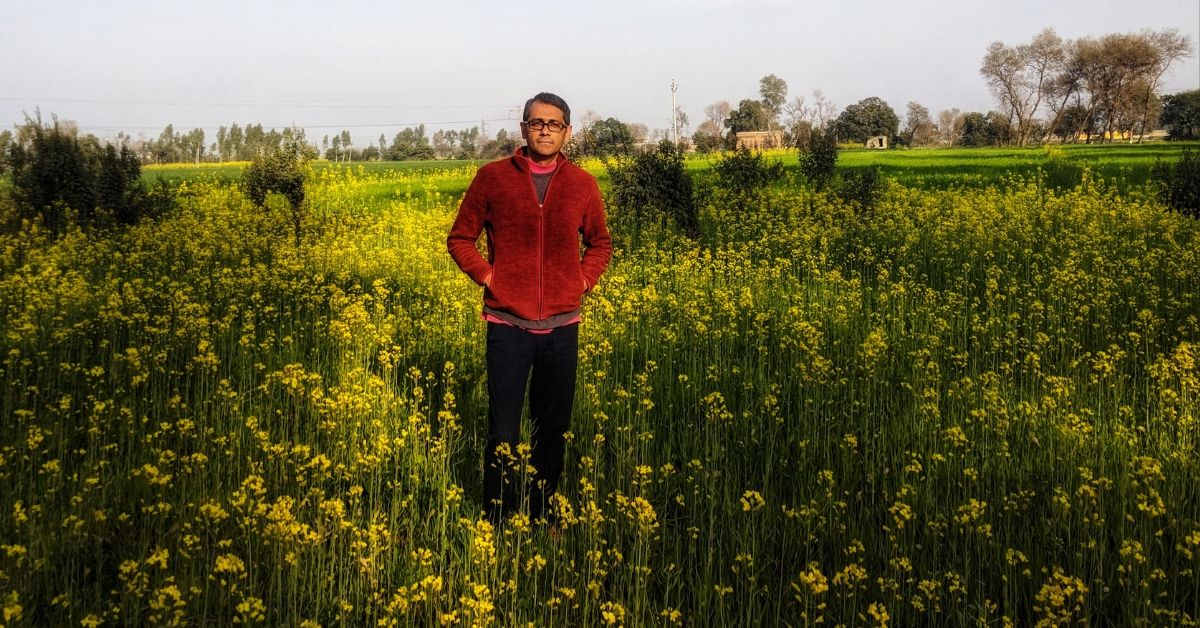 From growing a tomato plant in the balcony of his rented home in Bengaluru to becoming a full-fledged natural farmer, Rahul has come a long way. 
As a kid, Rahul Sharma's summer vacations were spent in Mustafabad, a tiny village in Kapurthala district, about three hours away from Chandigarh.
Speaking to The Better India (TBI), Rahul says, "We basked in the love our grandparents showered on us in Mustafabad. My grandfather was the sarpanch of the village. After graduating from Lahore Agricultural University, he managed to procure land to build our farm. The same land has been with my family for the last 100 years."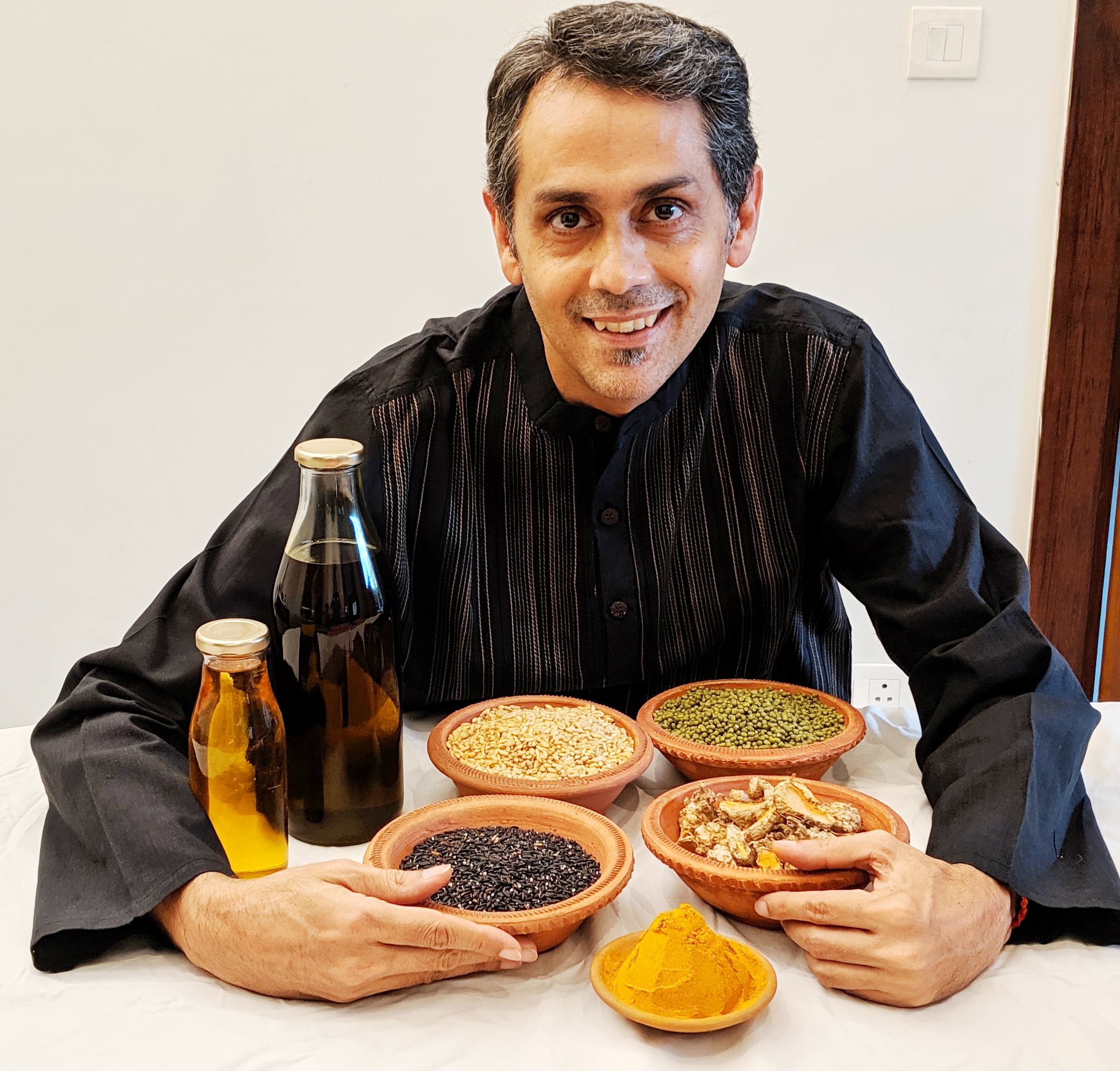 ---
Can't grow your own food? You can still go organic with a few snack choices. Click here
---
Though Rahul's father, Banwari Lal Sharma, grew up helping his family on their farm, he moved to the city when he got appointed as a Professor of Physics at the National Institute of Technology Kurukshetra.
Thus, Rahul grew up in the city, used to the ease of city life.
Little did the young Rahul know that when he would grow older, his need to reconnect with his roots would see him quit a cushy 18-year-old IT career and go back to the same village and grow organic food in his ancestral farmland.
Shedding light on how the switch of careers happened, Rahul talks of his interest in learning different skills. This was perhaps one of the reasons why he opted to pursue a diploma in computers in the early 90s despite being an Economics and Statistics graduate.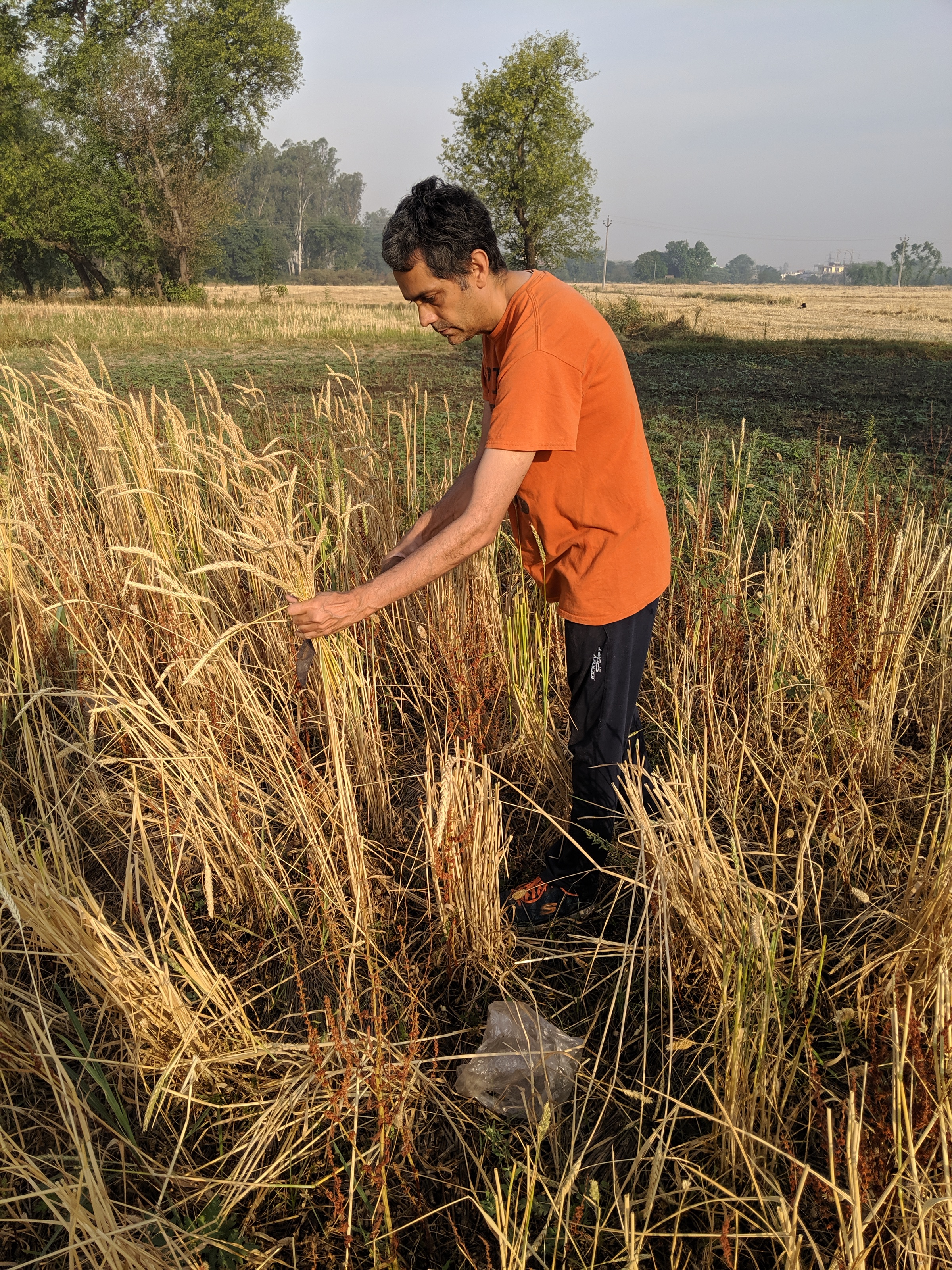 When he travelled to Indonesia on vacation, his friend told him about an IT job there. Not only Rahul bagged the position, but he also made Jakarta home for almost 12 years, learning the ropes of the job and climbing the corporate ladder.
In 2006, when the IT boom hit India, he quit his job in Indonesia to work for more than eight years in Wipro in Bengaluru.
"During the last four years of my career in the field of IT, I felt saturated. I kept asking myself what my next move would be. The money was flowing in, but there were times I would have to travel 18 hours to the US for three-hour presentations and carry my laptop even on family vacations. My health was deteriorating. Money was no longer giving me satisfaction. I wanted to do something meaningful."
This was the time the techie also started reading about food and health, which opened up new avenues for him.
And now from growing a tomato plant in the balcony of his rented home in Bengaluru to becoming a full-fledged natural farmer, Rahul has come a long way.
The switch from IT to farming was difficult, considering his wife and 5-year-old son had to move out of their rented home in Bengaluru and into his parents' home in Chandigarh.
"My wife had lived her entire life in Chennai. So the move to the north was a culture shock to her. We were financially secure in Bengaluru, and the uncertainty of not having a fixed salary per month was scary too. But she told me, 'If I stop you from pursuing what you want to do now, I know you will agree, but you won't be happy.' And so for my sake, she agreed."
In 2016, he quit his job and moved to Chandigarh. Within five days of his move, he had travelled to Mustafabad and began his work. The land, which had been given on lease to someone, was choked with chemicals.
So the first plan of action was to revive the soil in the four-acre patch.
Today he grow crops such as wheat, black rice, basmati rice, moong, masur and arhar daal, desi makka (Maize), chana (black gram), turmeric, sesame (for oil), mustard (for oil), cotton (rainfed) etc.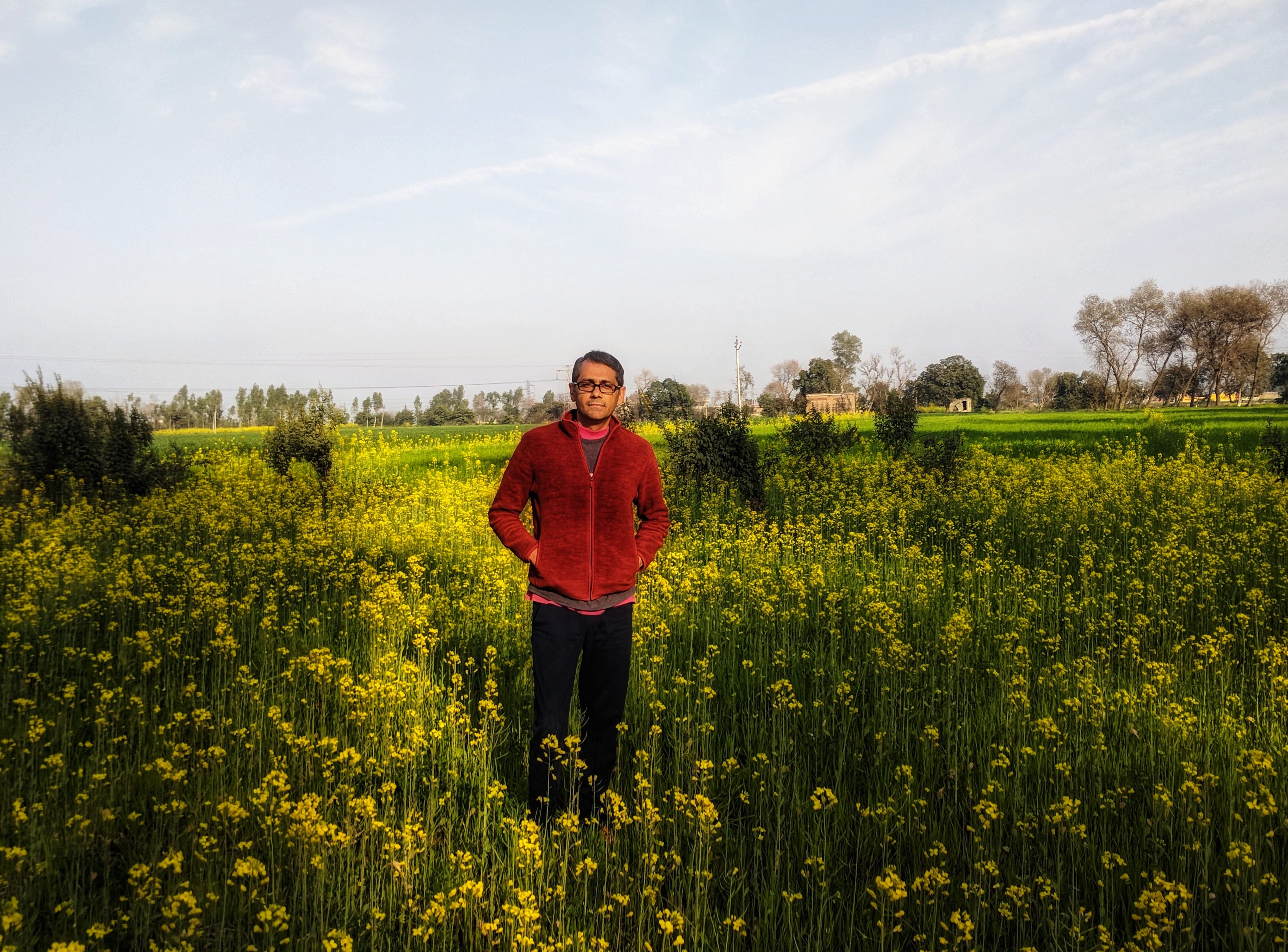 "When I started, nothing was organic. The amount of urea consumed by each plant was so high that the soil was dead. It had no microorganisms, earthworms or natural minerals. I did not rely on any rocket science to revive it; instead, I went back to the traditional techniques that our ancestors followed and had been forgotten by our farmers in their greed for greater yield."
Some of these methods include
1. Crop rotation & nitrogen-fixing crops
Crop rotation is the practice of growing a series of different types of crops in the same area in sequenced seasons to help reduce soil erosion, increase soil fertility and crop yield. An excellent alternative to monocropping, it mitigates the buildup of pathogens and pests that often occurs when one species is continuously cropped, and can also improve soil structure and fertility by increasing biomass from varied root structures.
He developed his own sowing pattern. He started with lentils whose roots are nitrogen-fixing in nature. Once the crop was close to harvest, he tilled the crop residue back into the soil as green manuring. This helped improve the fertility of the soil, especially for crops like basmati rice, wheat or maize in the subsequent season.
2. System of Rice Intensification vs Flood irrigation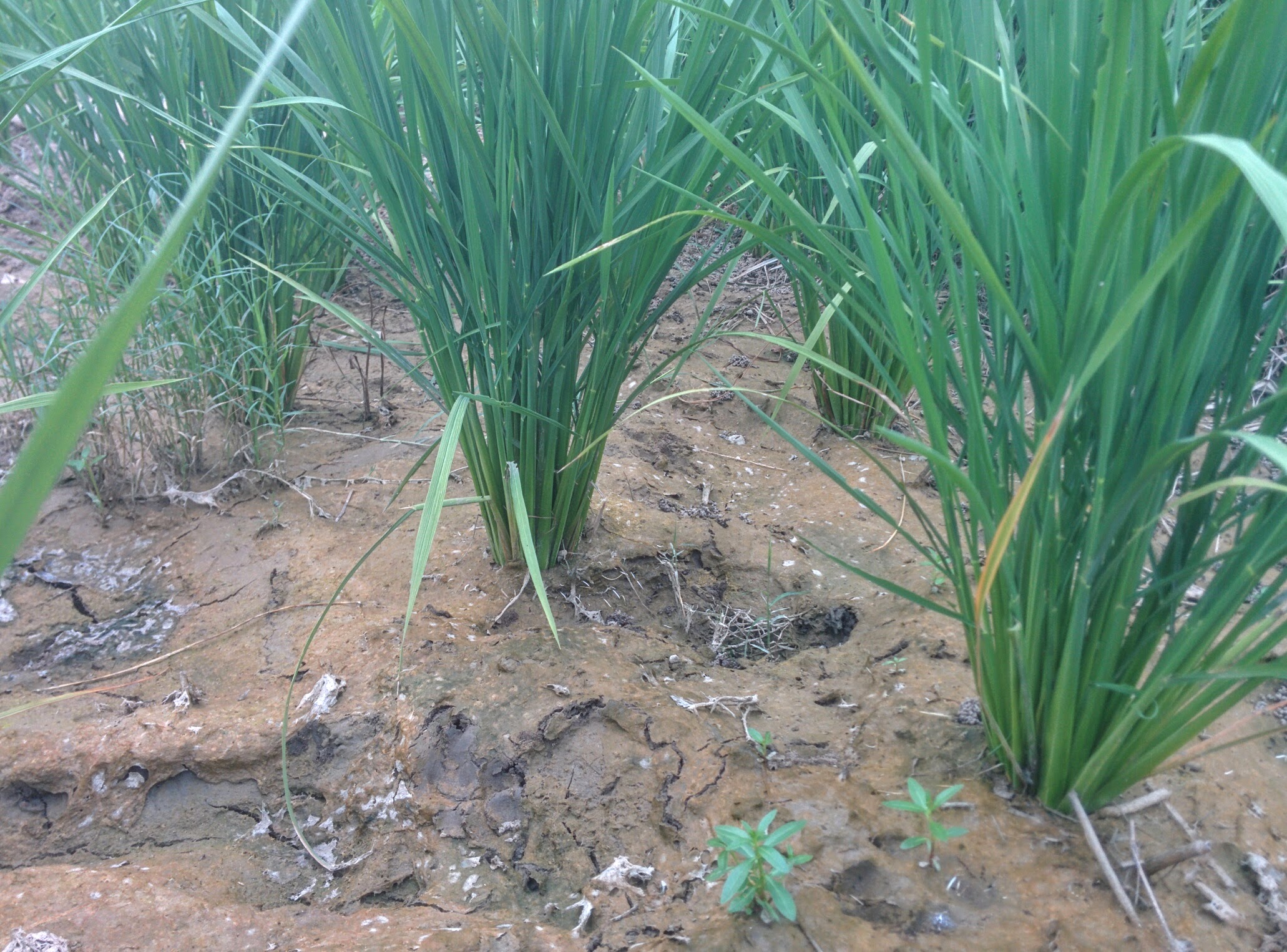 He wanted to prove that rice can be grown without depleting groundwater resources extensively by flooding fields.
"It is a myth that rice is water-intensive. One of the reasons why flood irrigation is used is to prevent weeds from growing because weeding is an additional input cost to the farmer. So I decided to use the system of Rice Intensification."
It is a methodology aimed at increasing the yield of rice. It is a low-water, labour-intensive method that uses seedlings that are single-spaced and typically hand-weeded with special tools.
3. Green manuring:
He doesn't own any cattle, so he has no access to cow dung. Yet his soil is fertile thanks to his green manuring technique. Rahul ensures when he is growing a particular crop, some part of his land is left to rest to which he adds green manure. Once the harvest season is over, the harvested patches are laid to rest with green manuring, and the previously manured patches are used for growing next season. This form of mulching helps the soil retain its moisture and significant nutrients.
Every season he has one major crop and two or more supplementary crops.
In the first year itself, he grew close to nine different varieties of crops successfully. "I experiment a lot on my field. Recently, I even successfully grew a Manipuri variety of black rice."
Fortunately, he has not witnessed any major form of pest infestation. He grows his crops with the idea that pests will consume 5 to 10 per cent of them since they are part of the system and must not be killed.
4. Biodiverse wild patch
To promote biodiversity on his farm, he has created a wild patch where he practices no-tillage farming. This one-fourth of an acre patch has different fruit trees and shrubs that attract birds and insects such as spiders, grasshoppers, ladybugs, etc.
"I plan to create patches like these around the farm. Though my journey has only started, I aim to build my food forest."
Apart from being a full-time organic farmer, he works with the NGO, Kheti Virasat Mission and the Chandigarh Organic Farmers Market. He also promotes urban farming and conducts workshops in schools and colleges. He also provides advisory services to agriculture startups.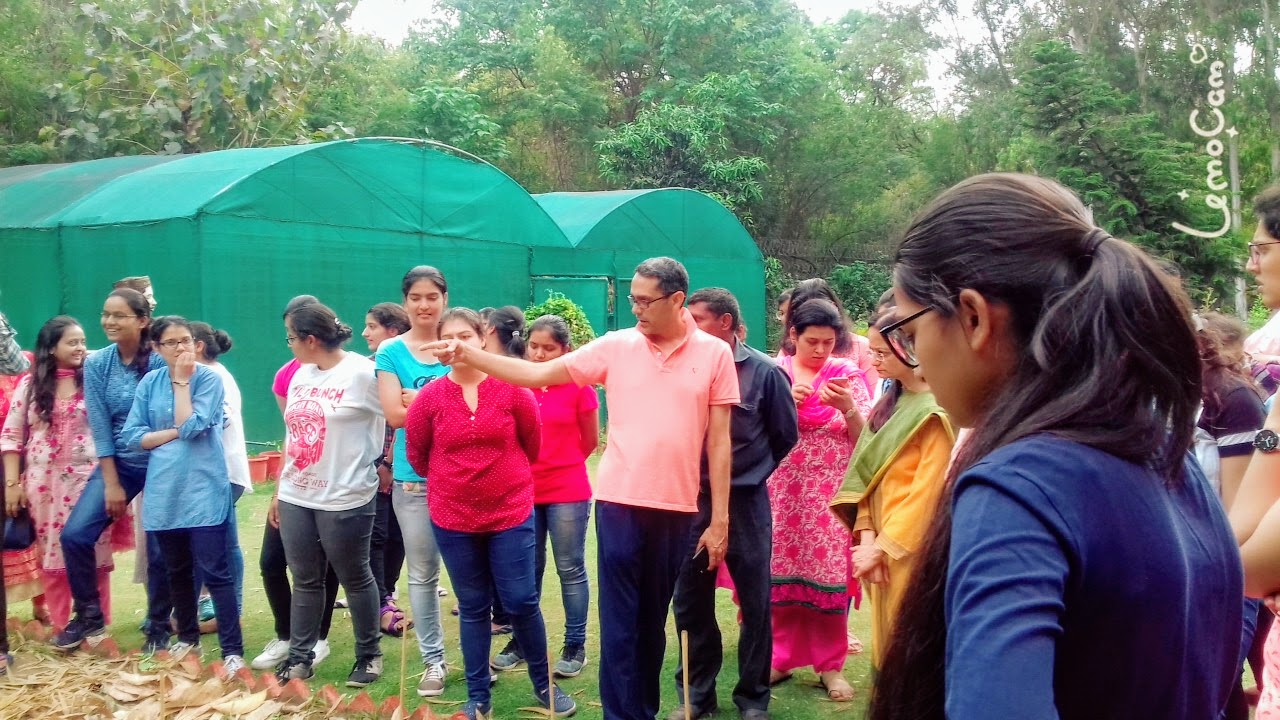 Rahul has created his network of customers. Speaking to TBI, Dr Sanjay Puri, who has been sourcing produce from Rahul's farm for the last six months, says, "I have personally visited Rahul's farm. The produce might be expensive, but the taste and freshness of it make it worth it. It tastes just like food would when we were growing up when food was chemical-free. I am hoping to buy many more products from him."
Gurvinder Kaur, who runs the skill-development cell at MCM DAV college, says, "I came across mind-numbing articles that spoke about how chemicals enter our food chain. And so, as part of the Skill development programme I was heading in college, I put forth the suggestion of teaching our girls sustainable agriculture, which is perhaps the oldest known skill. Our principal was forthcoming. Since the last two years, Rahul has played a vital role in working with our students to build a vegetable patch. We grow seasonal veggies. We also consume some of the products on his farm like wheat and turmeric."
---
Also Read: This Punjab Lawyer Traded a Rs 1.5 Lakh/Month Package to Create a Lush Eco-Farm
---
As his farm is just three hours away, Rahul visits it every ten days. He is now trying to get his son to inculcate a love for growing food through their kitchen garden in Chandigarh. "In a 30x4m long strip, we grow seasonal vegetables and greens like tulsi, amaranth, bitter gourd, cucumber, bottle gourd, ladyfinger, etc. I want my son to have a connection with the soil, just like my father did."
In a final message, he says, "We all have our favourite tailors, stylists, and designers. Yet, none of us have our favourite farmers! Though my kitchen isn't 100 per cent independent of the market, I connect with organic farmers to source the ingredients I cannot grow. So I plead people to support organic farmers."
To those who are keen on growing their food, he says, "If you have your piece of land, what are you waiting for? For those who are hesitant to make the switch, start somewhere. Even if it is, with one pot and one tomato seed in your balcony, like I did, revolutions are not sparked overnight; they begin with small steps."
If this story inspired you, get in touch with Rahul on honest.farmer.mail@gmail.com
(Edited by Saiqua Sultan)
Like this story? Or have something to share?
Write to us: contact@thebetterindia.com
Connect with us on Facebook and Twitter.
We bring stories straight from the heart of India, to inspire millions and create a wave of impact. Our positive movement is growing bigger everyday, and we would love for you to join it.
Please contribute whatever you can, every little penny helps our team in bringing you more stories that support dreams and spread hope.