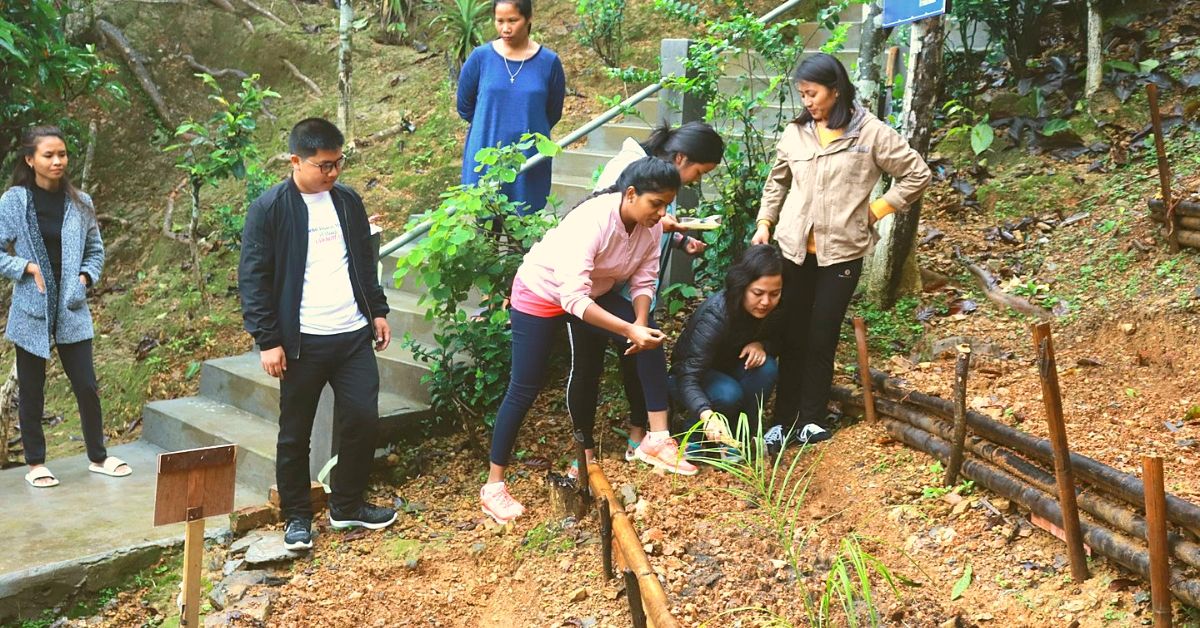 "By March 2020, the ultimate objective is to make every school, anganwadi and child care institution in Lawngtlai self-sufficient in local varieties of fruits and vegetables," says #IAS officer Shashanka Ala, the Deputy Commissioner of Mizoram's remotest and most backward district. #Respect #Governance #ImpactThatMatters
On her first visit to the remote hill slopes of Lawngtlai District, Mizoram, for her new posting, Shashanka Ala, a 2014-batch Indian Administrative Service (IAS) officer, was struck by the sheer time and distance it took to get there.
"It's a 10-hour drive south from Aizawl (approximately 296 km) a on a bad road, which during the monsoons is struck by landslides, resulting in delays that can take up to an entire day," says the Deputy Commissioner to The Better India.
---
On the lookout for chemical-free natural fertilizers that are safe and will make your plants robust and greener? Your search ends here.
---
then your search ends here!Lawngtlai is Mizoram's most backward and disaster-prone district. During the monsoons, 40 of the 170 villages in the district are entirely cut off.
Most fruits and vegetables that come on trucks from Silchar in Assam, which is a further 180 km north of Aizawl, take two days to arrive. Once they reach Lawngtlai, these perishables are unfit to consume, and the quality ones are too expensive to purchase. The problem is not just limited to perishable goods; even essentials like sugar and salt are of substandard quality.
Every time an IAS officer is posted to an area, they calculate the distance between the district centre to the state capital, which in the plains are often self-sufficient administrative units.
Say, you're administering a rural district in Telangana which 150 km away from a city like Hyderabad. In this city, you can obtain all the essentials for the district instead of waiting for supplies from Haryana. Aizawl, however, isn't self-sufficient, and most items come from Silchar.
"Moreover, the market is driven by what's pushed from Silchar, and not what's bought from Lawngtlai district, which shares a border with Bangladesh and Myanmar. The children in this district belonging mostly to the Chakma and Lai ethnic minorities aren't even fed a variety of quality vegetables because locals believe they won't even get them. They eat this leafy vegetable stew and rice which comes from the public distribution system," says Shashanka.
Consequently, the district is home to the highest percentage of stunted (35.3%), severely wasted (5.9%) and underweight (21.3%) children under the age of five in Mizoram.
Meanwhile, the new Deputy Commissioner was slowly settling in. Having lived in cities all her life, this was also the time she got into gardening.
Growing native varieties of local fruits and vegetables in her garden, she had an idea—why not extend the same to schools and anganwadis, instead of waiting for them to be transported from Aizawl or Silchar?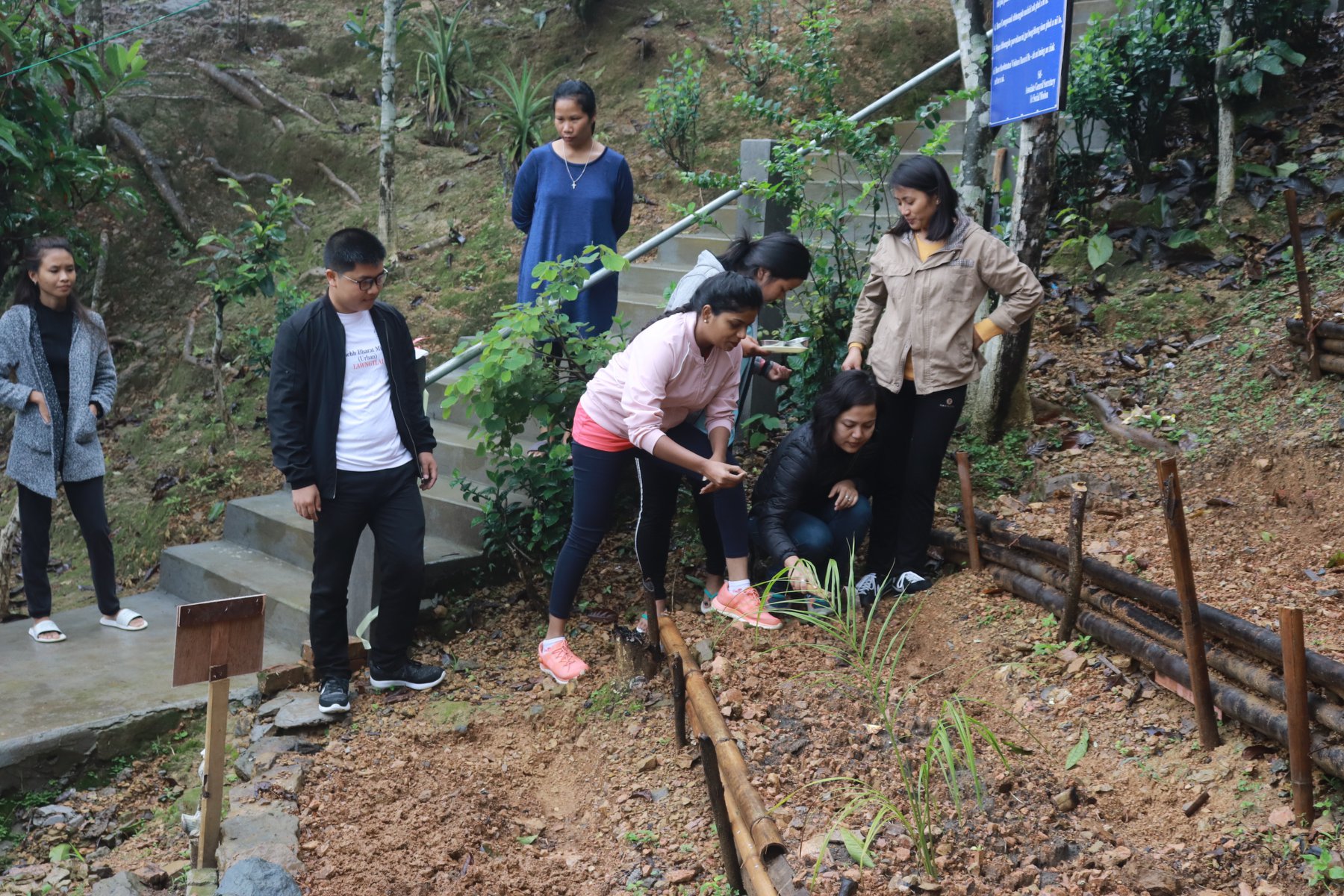 My School, My Farm
To address malnutrition in her district, Shashanka and her team designed a unique solution—'Kan Sikul, Kan Huan' (English translation: 'My School, My Farm').
Blending with the Centre's Poshan Abhiyan scheme launched last year to address malnutrition, this initiative seeks to fulfil the dietary and nutritional needs of children.
"Every school and anganwadi will have a small kitchen and nutrition garden in their own premises. Since there is no plain land available, all the gardens are made on terraces. These schools and anganwadis source their fruit/vegetable seeds and compost from the district administration. They can now cook their mid-day meals using the food they have grown themselves instead of waiting for a truck from Silchar or Aizawl," informs Shashanka.
According to a district administration document, it also aims to introduce children to the concept of organically producing one's own food and to participate in the process of growing healthy foods and recognize environmental stewardship.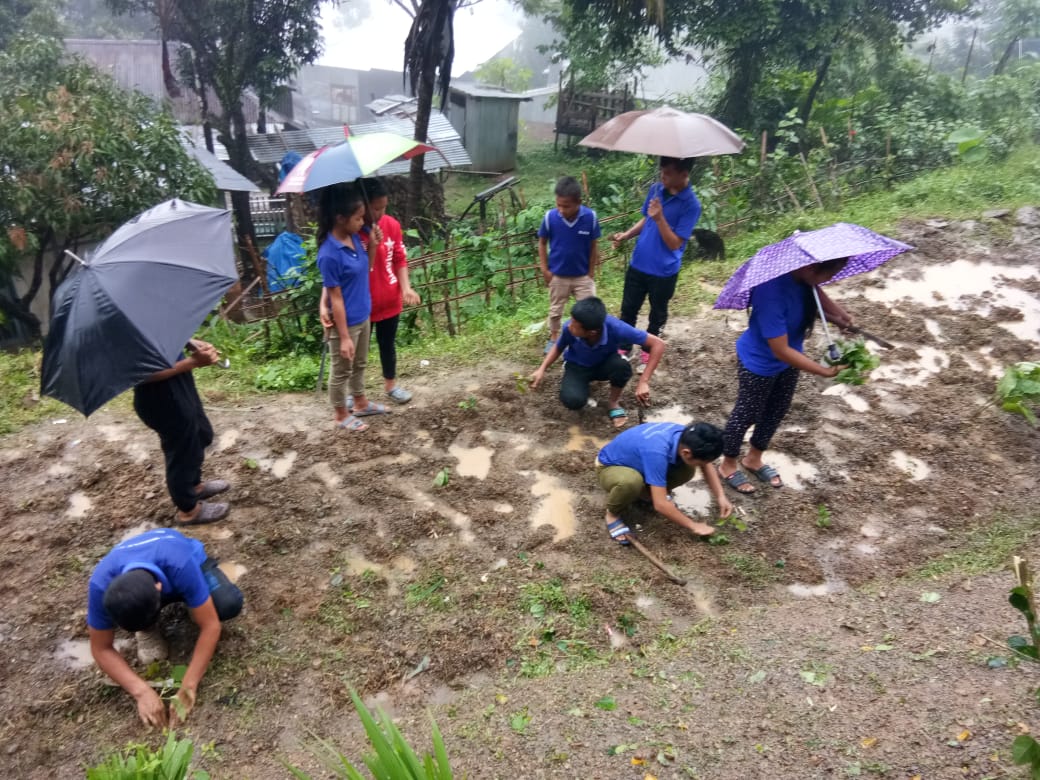 Working with members of the village council, church, local non-profits, school headmasters and mid-day meal coordinators, the Deputy Commissioner got this initiative moving barely a month into her tenure.
A team of four, comprising of one official each from the district horticulture department, agriculture department, local Krishi Vigyan Kendra (farm science center) and a district soil officer, would visit a particular block in the district, and offer them hands-on training on how to plant, compost and eliminate weeds, among other things.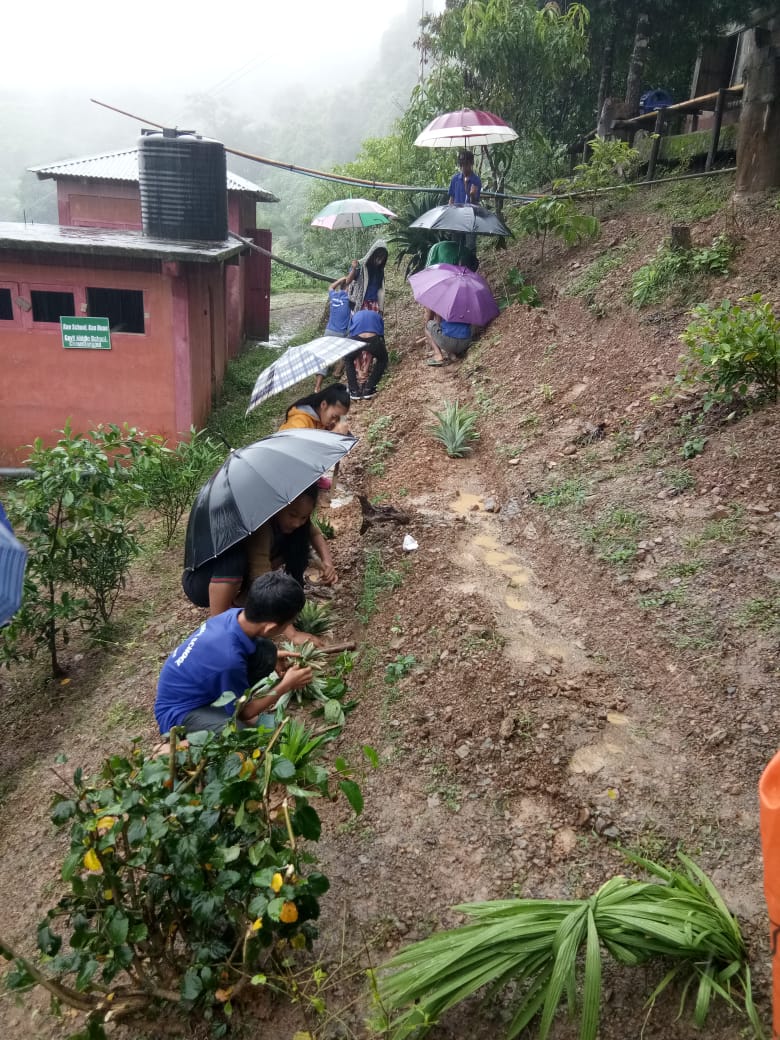 "Our focus has been on small-duration crops like turmeric, ginger, tomatoes, corn, and radish, among others. Strangely enough, while turmeric and ginger are grown extensively in the state, their consumption levels are low. Instead, they export most of it. We told those working at the anganwadis that if they can't cook these veggies like we do on the mainland, then they can make the same vegetable stew with all these ingredients in it alongside rice. Using less oil, this meal is already a lot more nutritious," says Shashanka.
A nutritious plate is one which is colourful and contains micronutrients and macronutrients.
"White (rice, potato mash which give you carbohydrates), green (leafy vegetables, beans and cabbage which give you vitamins) and red (channa, carrots which give you iron and vitamins) on the plate means that there are adequate minerals and vitamins on the plate, thereby reducing the need to augment the meal with iron and folic supplements," she says.
How does this initiative work at the local school or anganwadi level?
Here's how the district administration describes the process:
"A suitable land of at least 100 sq ft was identified in every school and anganwadi by the education department. The headmaster of every school is responsible for ensuring children participate from planting of seedlings to harvesting, while the mid-day meal coordinator ensures that children eat produce from the respective gardens as much as possible. District agriculture and horticulture officials give the science teacher in every school hands-on training on the methodology of cultivation. Finally, the headmaster prepares a timetable of batches of children to ensure that every child gets at least an hour of Nutrition Garden time in a week. The timetable is hung outside for display."
The first phase of the initiative, which was launched last week, covers 213 schools and anganwadis. Phase 2, meanwhile, will cover 500 schools and anganwadis. Phase 3 will witness an emphasis on natural livestock and poultry. Locals practice piggery, but the administration is hoping to extend it to organic eggs and chicken.
"This inspiring model should be emulated by district administrations and schools across the country," said Venkaiah Naidu, the Vice President of India, in a recent Facebook Post.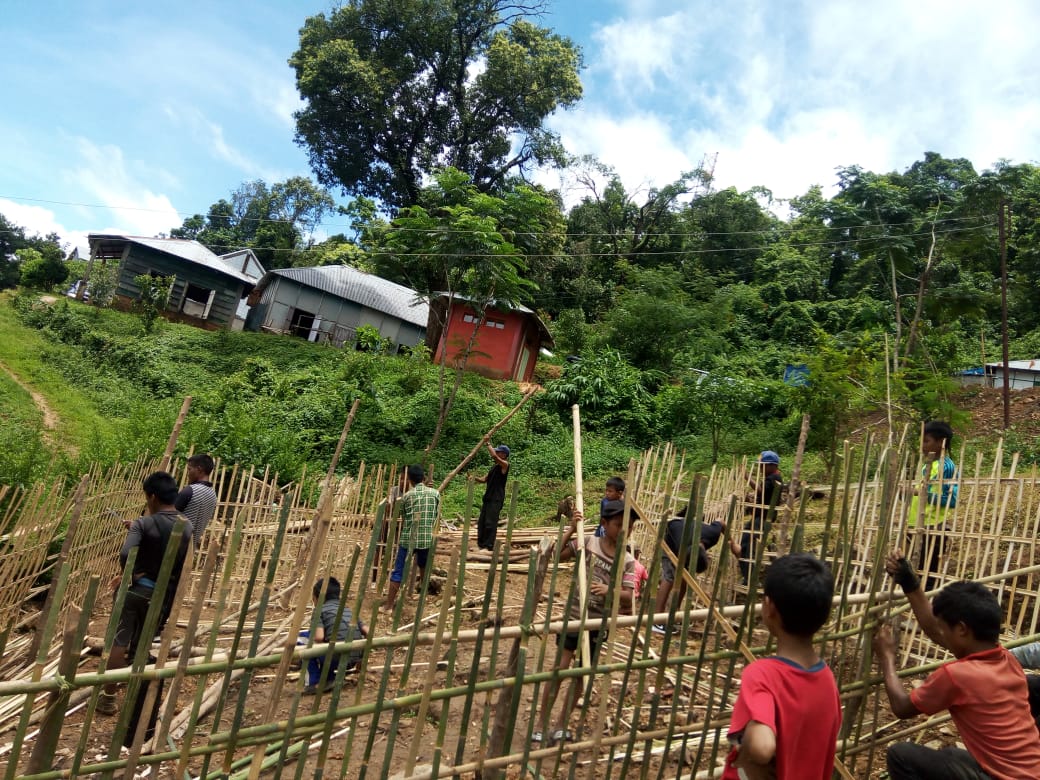 Self-sufficient
"Unable to acquire seeds, we first bought them from the state's northern districts and Assam. To improve this supply chain of seeds, we enrolled in some self-help groups. Under the Centre's Pradhan Mantri Krishi Sinchayee Yojana (PMKSY), we got around five SHGs to nurture the seeds, develop the compost and generate them for the local populace. Instead of running to Assam, locals will soon have access to their own seeds," claims the Deputy Commissioner.
Under the PMKSY, the district administration is also helping these schools and anganwadis build rainwater harvesting systems to ensure an adequate supply of water.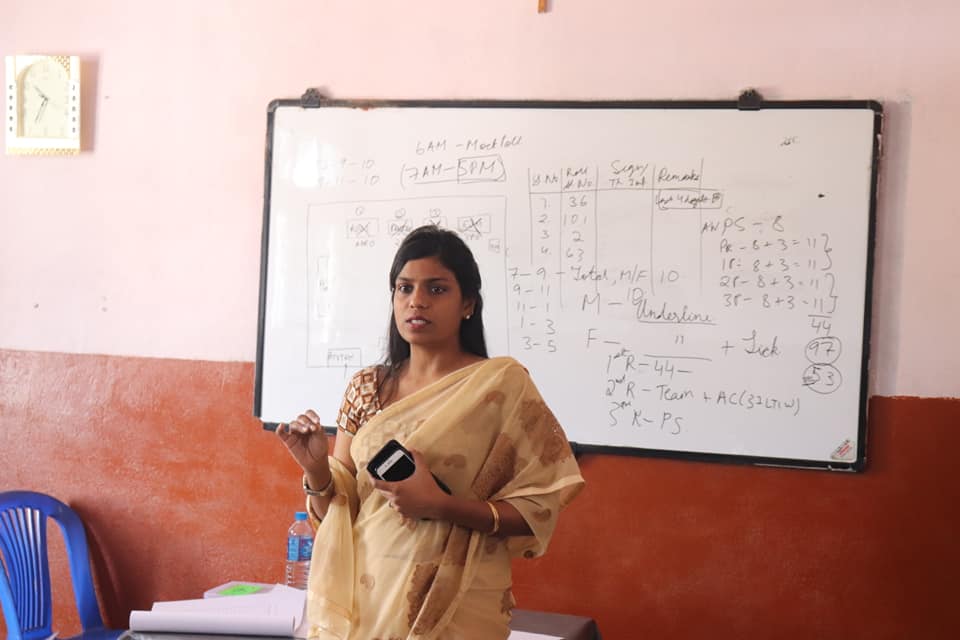 "The soil is prepared under the MGNREGA scheme, and agriculture and horticulture departments ensure the supply of seeds, organic fertilizers and other gardening tools. The education department is the forefront of the project with benefits being equally distributed among all the children," says the district administration document.
This is an excellent example of how effectively an administration can converge multiple government schemes to achieve a single point goal.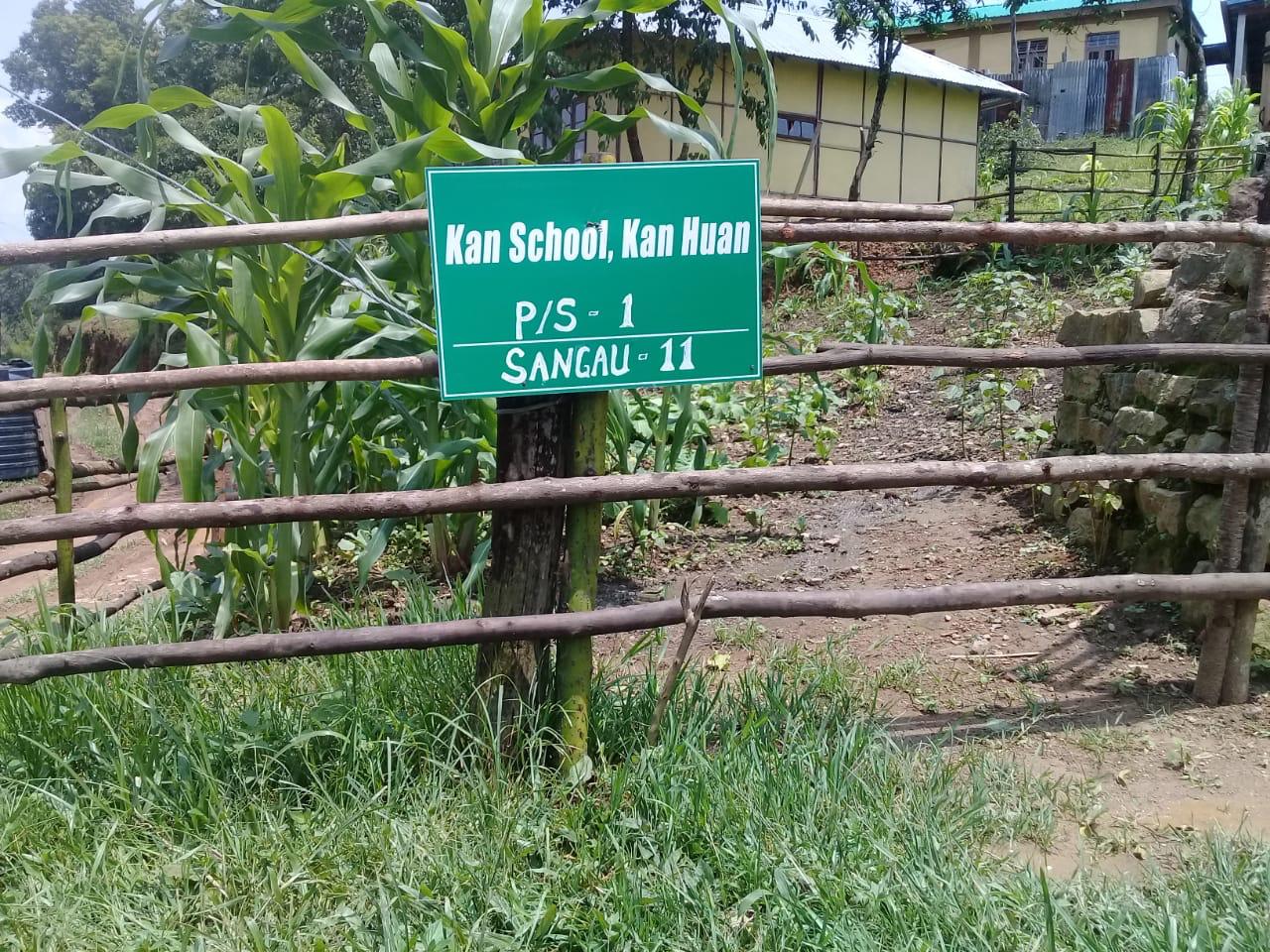 "While the schools have run a decent mid-day meal system, where our work is just a value addition, in the anganwadis, we are conducting a full-fledged intervention. From sending children back with uncooked packets of rice and dal, we want the anganwadis to cook hot, nutritious meals and deliver all necessary services to rural children, functioning at 100%. We want them to do what they are expected to do," says Shashanka.
---
Also Read: 22-YO Son of Petrol Pump Worker Beat All Odds To Crack UPSC in 1st Attempt!
---
"See, the ultimate objective is to reduce malnutrition, stunting and wasting by making every school, Anganwadi, and childcare institution in Lawngtlai self-sufficient in the local variety of fruits and vegetables by March 2020. There is no need for the people of this district to depend on the market in Silchar or Aizawl. All I've done is mobilize the local community to take ownership of this problem and address them," she adds.
(Edited by Gayatri Mishra)
Like this story? Or have something to share? Write to us: contact@thebetterindia.com, or connect with us on Facebook and Twitter.
Tell Us More
We bring stories straight from the heart of India, to inspire millions and create a wave of impact. Our positive movement is growing bigger everyday, and we would love for you to join it.
Please contribute whatever you can, every little penny helps our team in bringing you more stories that support dreams and spread hope.