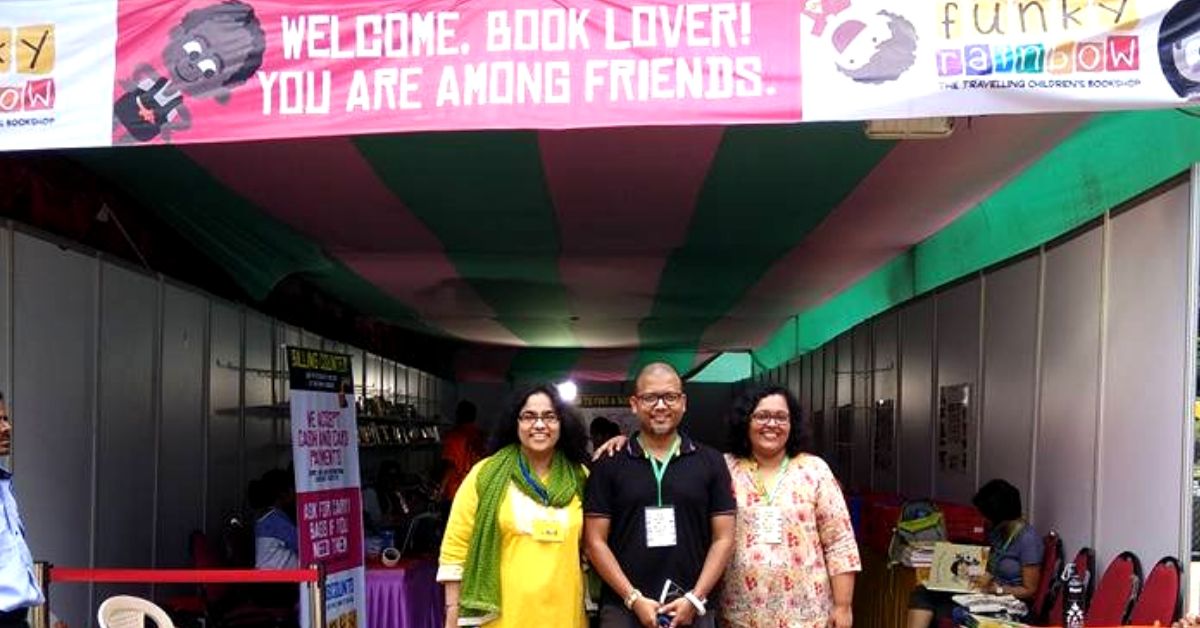 A young girl facing bullies in school. Another girl dealing with her parent's separation. These are just two of the hundreds of children who have found a dear friend in the books scripted by Indian authors—all thanks to Funky Rainbow!
I grew up on a steady diet of The Famous Five, Nancy Drew and St Clare's.
One helped me imagine that my summer could be full of adventure, one made me believe that any crime could be solved with sheer wit, and the third made me want to live in a hostel, with my peers, so that I could meet students from varied backgrounds.
Even as I gobbled up story after story, book after book, there was a lingering question, that never got answered. It stayed with me even when I took up literature as a major while pursuing a BA.
---
Colourful illustrations, fun stories and lessons that matter: Check out a range of children's books on the TBI Shop here.
---
Why do the protagonists love a sunny day? How can the bright sun ever inspire anyone to organise a picnic?
You see, I had always correlated sunshine and summer days with sweat, fatigue and a general urge to find a shaded area and stay there.
Well, the difference was that I was an Indian reader, whereas these stories were from England and America.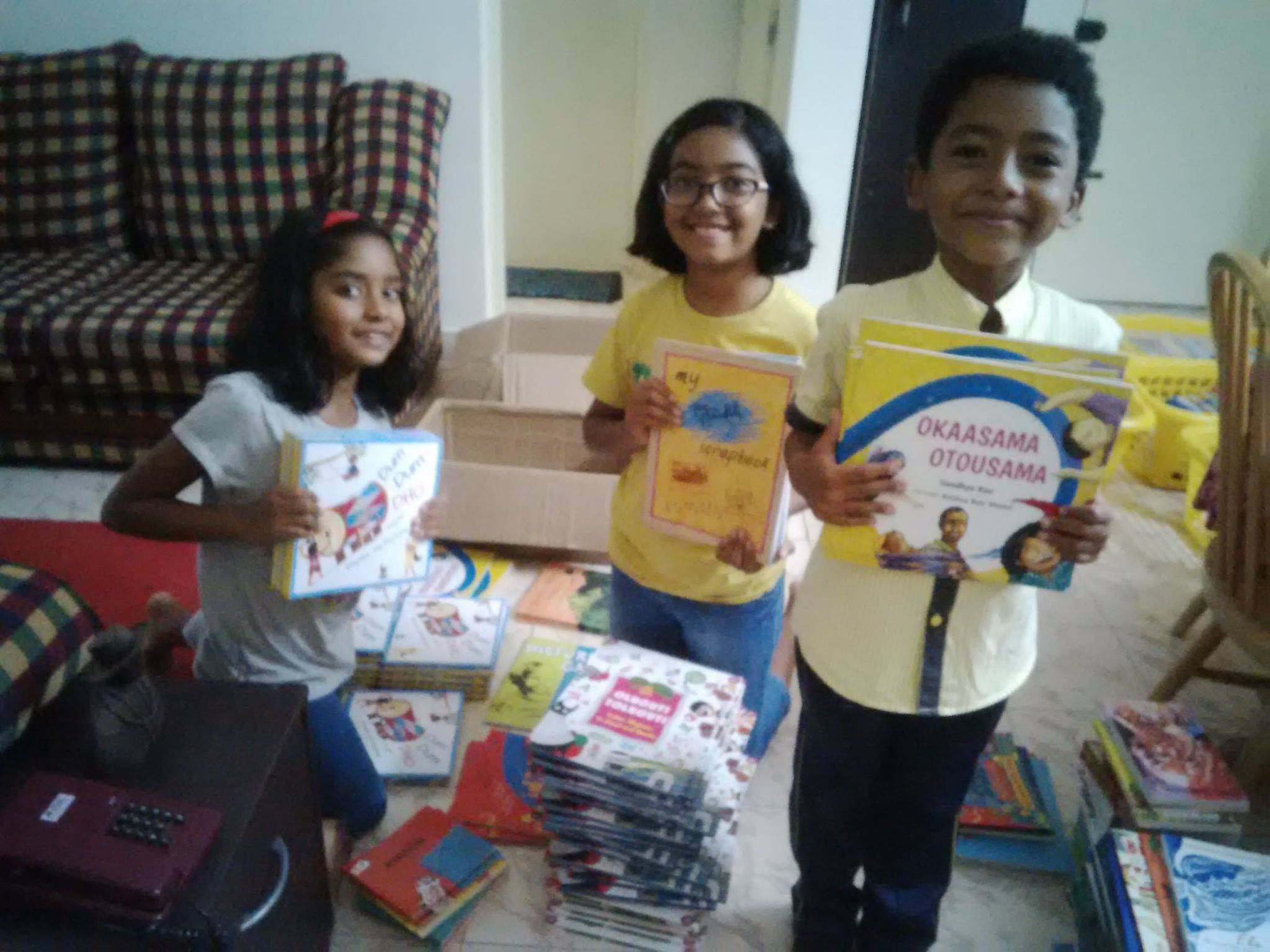 Things didn't change much, even during my BA. I still read stories and poems that were set in different lands but was old enough to identify the real lack of diversity in the literature I was consuming.
While I was able to correct that by reading the works of Indian authors who write in English, I am well aware that this issue still exists. Children growing up in India hardly have access to literature that has been written here, and resonates with their mood and circumstances.
Thankfully, Funky Rainbow, a collective of writers and illustrators in Bengaluru, is attempting to change that.
"Literature from around the world is wonderful, without a doubt, but JK Rowling, Neil Gaiman, and even, Enid Blyton, hardly need any endorsing by us," begins Vidya Mani, one of the founders of Funky Rainbow.
"Apart from a few books by outstanding Indian authors like RK Narayan and Ruskin Bond, most bookshops in India do not stock good children's literature by Indian authors.
Hardly half a shelf-full of books can be categorised in this section. So, we decided to step in and offer a collection of thousands of books to children about situations, locations and experiences that they can relate to."
Vidya is a writer and editor, who has put together popular children's magazines like Chatterbox, Hoot and Toot, Junior Quest and Quest. She collaborated with Shyam Madhavan Sarada, a writer, illustrator and filmmaker, and Muthamma Devaya, an activist for disability rights, to form Funky Rainbow, a Bengaluru-based bookshop.
While Vidya and Shyam have been working together on creating children's magazines and books for about 20 years now, Muthamma, who was Shyam's classmate, joined the group in 2013.
Started nearly six years ago, what the Bengaluru bookshop has achieved so far is simply heartwarming.
From pet adoption to separation of parents and bullying in school, Vidya tells us that she has spoken to children and adults about how the curated collection of books in Funky Rainbow has helped their young ones deal with serious matters.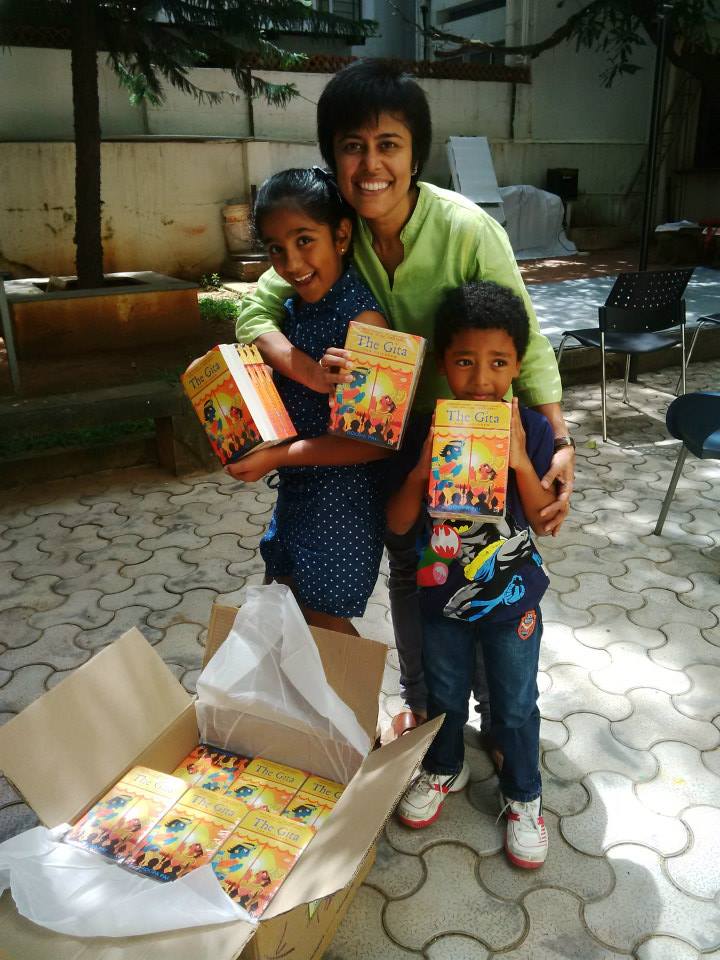 "A speech therapist approached me after a literary festival and informed me that she religiously goes through the website to pick up suitable books for her young patients to read. That is the kind of impact we have always hoped to achieve. Realistically, we cannot beat the big brothers who have a large inventory online and offline, but we don't want to compete either. We want to create a beautiful space where kids can read stories that they relate to," the writer tells us.
Yet another young patron of the book shop was a student facing aggressive bullies at school. She wasn't yet ready to open up to her parents, but sitting in her room, reading about a young protagonist who had gone through something similar, she found a friend.
Does it really matter whether the book was fiction or nonfiction? What mattered was that the young girl, at an impressionable age, knew that she wasn't alone in this fight.
Yet another mother spoke with Muthamma once, and told her that when she was in the process of separating from her husband, she was worried about its effect on her preteen single child. However, she found some empathetic books about this issue in Funky Rainbow and was grateful that there was some help.
"What is the point of running a bookshop if we can't offer our readers the genres, the stories and the authors they want? We have a collection of 6,000 books, and Shyam, Muthamma and I are well-versed with every single one of them.
We not only keep books by children's writers like Ruskin Bond, RK Narayan, Roopa Rai, and Venita Coelho, but also the lesser-known authors and stories that speak about the lesser known India.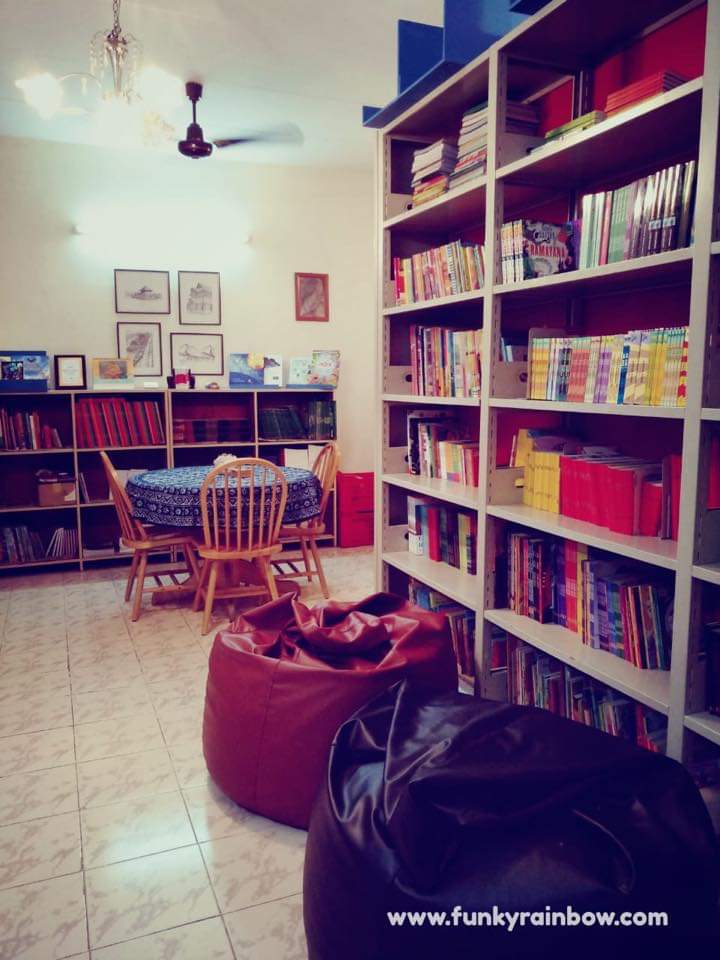 So if you step into our office and ask for, say, a book to acquaint a child about the struggles and details of bullying at school—we will offer you ten, without having to search for them in the inventory," Vidya says.
The founders have personally read and selected every book on their shelf because it has a specific benchmark in terms of literary and illustration quality and also refrains from perpetuating biases and stereotypes.
Funky Rainbow carries an exclusive selection of Indian children's books, and also puts them up for sale at children's events across Bengaluru. Readers outside the city can visit the website to access these books.
---
You may also like: How a British Sea Cadet Set Up India's Oldest Surviving Bookstore
---
"We do events in schools, libraries, public spaces, parks, and make exciting connections between books and readers. Besides working extensively with schools big and small, we also travel almost every weekend to lit fests, environment melas, craft fairs, sustainable living santhes, save-the-lake campaigns, pet carnivals, food fests and more, hoping to find newer and newer readers as we go along. Happily, for us, we always do," the founders tell TBI.
Slowly and surely the idea has spread throughout Bengaluru, grabbing the attention of not just parents and educators, but also of schools in the city.
Explaining how many schools in the city have benefitted through this bookshop initiative, Vidya tells us, "We work with about 50 schools across the country, enriching their libraries with Indian children's books and putting in place reading programmes with them. One of our high points came a couple of years ago when some schools started to use Indian children's books recommended by us as textbooks and non-detailed readers because they felt these books worked much better for their children. It was quite an amazing experience to see so many of our colourful books make their way into young readers' hands via the school. We also work with colleges that offer children's literature courses, introducing them to the world of Indian children's books."
Reading as a habit is very crucial to a child's development. Whether we read books to seek adventure, improve our knowledge or just to relax, they can truly be our best friends.
And when it comes to stories that are based in India, that speak of Indian situations and that resonate with the Indian child, we can be rest assured that our literature is finding the right audience it deserves.
If you are in Bengaluru, visit Funky Rainbow in JP Nagar. You can also visit their website for online orders or drop them an email on bookshop@funkyrainbow.com for further queries.
(Edited by Gayatri Mishra)
Like this story? Or have something to share? Write to us: contact@thebetterindia.com, or connect with us on Facebook and Twitter.
We bring stories straight from the heart of India, to inspire millions and create a wave of impact. Our positive movement is growing bigger everyday, and we would love for you to join it.
Please contribute whatever you can, every little penny helps our team in bringing you more stories that support dreams and spread hope.