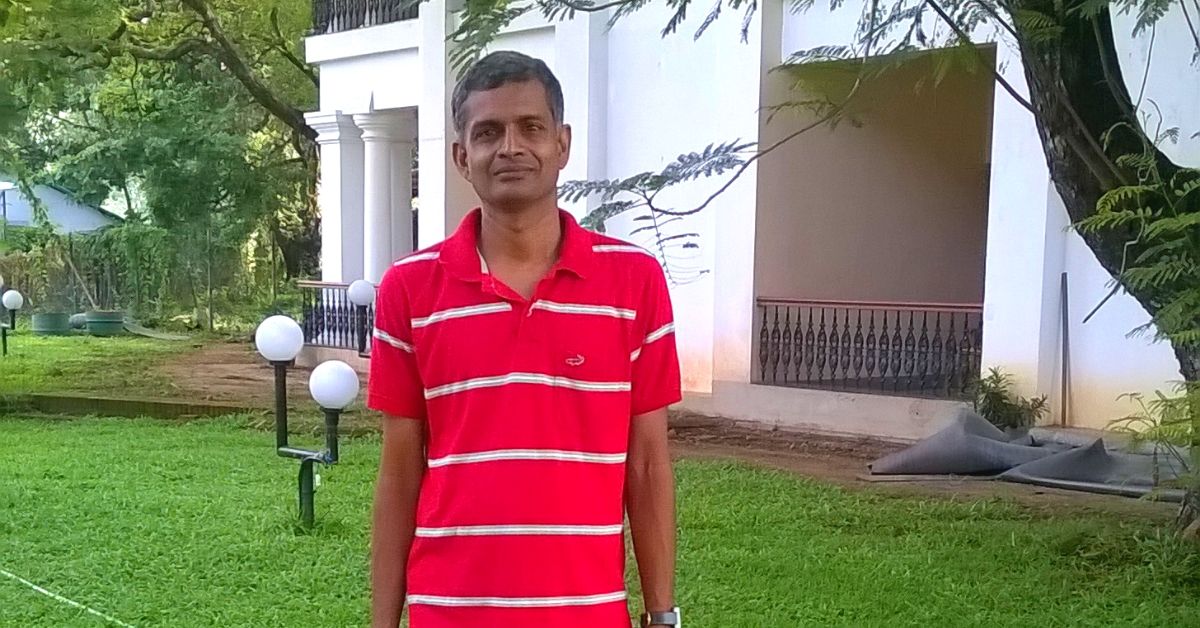 In the midst of one of the worst water crises in Chennai, VK Raviraja has more than enough water for drinking and other household needs. What's more, the water he has collected is purer than your standard RO water! #ChennaiWaterCrisis
While Chennai is reeling under a severe water shortage, there is one resident living on Vasuki Street in the Rajakipakkam area, whose home has more than enough water. V K Raviraja, a 48-year-old insurance consultant, and his family of four including a wife and two children, have thrived on the thousands of litres of rainwater they collected last year.
Back in 2009, he built his 1,000 sq ft home, but it was around 2014-15 when he decided to add a robust rainwater harvesting system.
Not just one, he has built four kinds of rainwater harvesting systems in his home!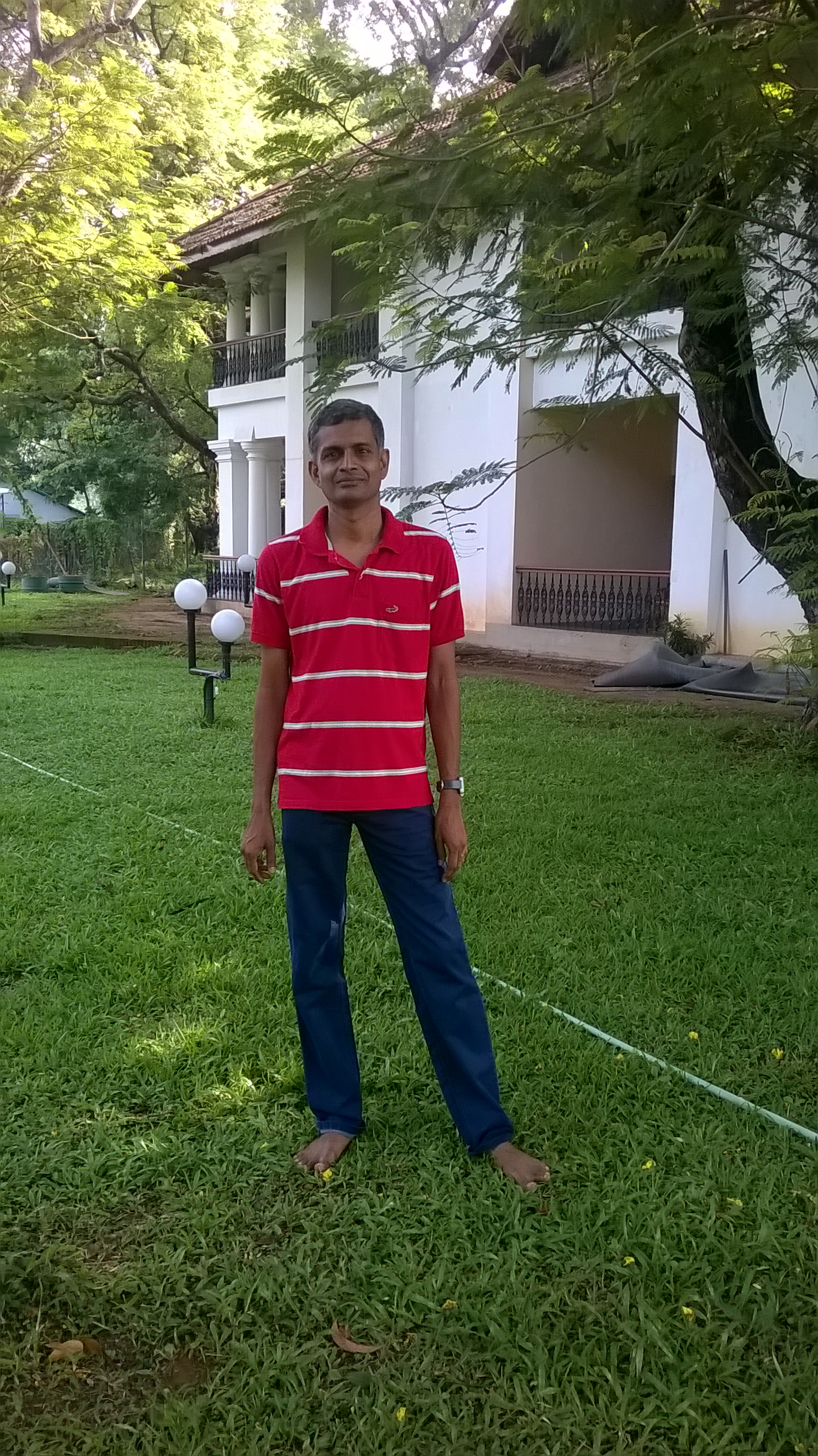 "Our overhead tank is split into two chambers, with a total capacity of 7,500 litres. One chamber, with a capacity of 4500 litres, is dedicated to rainwater, while the other 3,000 litres is dedicated to borewell or municipal water for common use. The rainwater catchment area on top of the over head tank is 72 square feet. I have created a slope such that when it rains, rainwater falls on the top and goes into the tank through a hole, which I created manually. This is simple gravity at work, using no mechanical devices. Water enters through the hole, passes through the pipe, and before it falls inside the tank, dust is filtered by a piece of white cloth folded twice or thrice. I change this cloth frequently because dust settles there," says Raviraja, speaking to The Better India.
As of June 2019, he has collected 1,500 litres of drinking water in his overhead tank. He wants to want to double that to 3,000 litres in 2019-20. Meanwhile, plumbing is done from the overhead tank to the kitchen. Here, rainwater is further cleaned using a cloth filter attached to the tap and can be used for more than 150 days.
His family consumes around 8-10 litres of rainwater every day. Recently, when it rained for about 40 minutes, he collected more than 20 litres of water.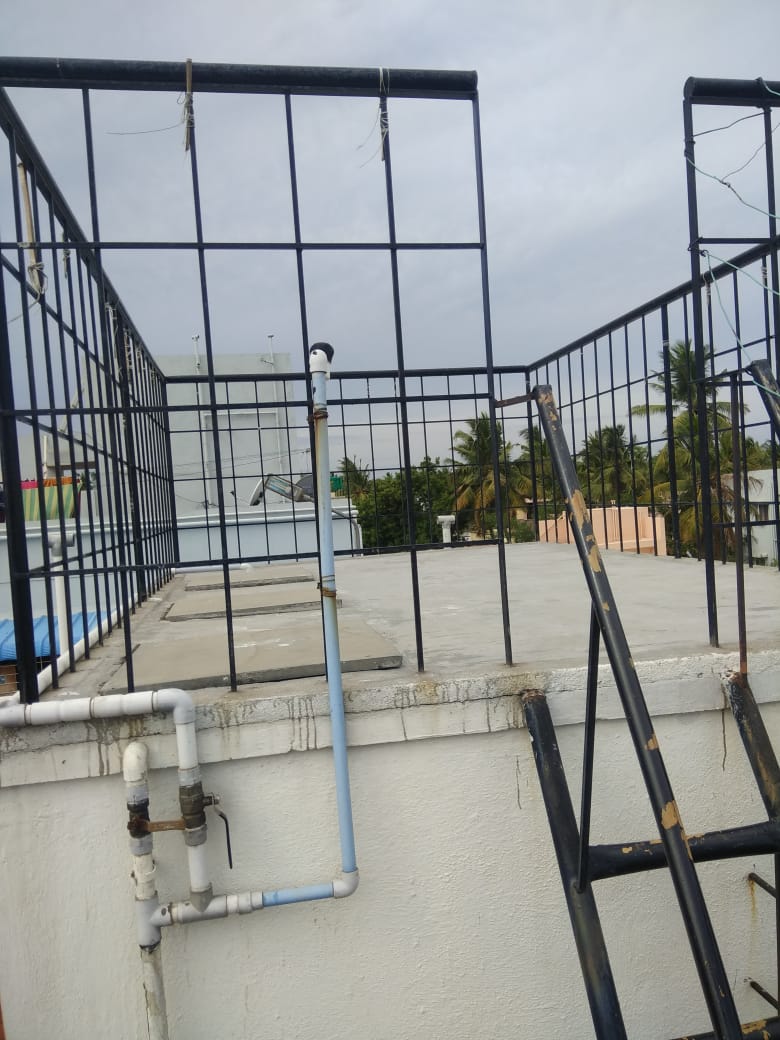 Another round of rains will cause the tank to fill up. But how pure is it? And will it remain so after being stored in the tank for six months?
"Yes, it remains clean. These 1,500 litres of rainwater and 3,000 litres of municipal water are stored separately in different chambers in the same tank. Tight lid covers on top avoid direct exposure to sunlight and prevent the formation of algae. During the dry season, the tank is covered with polyethylene sheets which restricts the flow of dust on top of the tank. When it rains, this sheet is removed," Raviraja answers.
He adds, "The municipal or borewell water in my area has salt deposits of a whitish-yellow colour. They settle down at the bottom of the overhead tank when it is stored. They clog the pipes with salt and often restrict water flow. The water I collect is very pure. The Total Dissolved Solids (TDS) is less than 10 mg/L. In borewells in my area, the TDS is 2,000 mg/L. When I convert it through RO system, the TDS is around 100-200+. Moreover, I regularly clean the tank, especially during the monsoon season. It's the only real maintenance work I do."
He continues, "Moreover, I'm not a fan of purifying water with the RO system, bringing the municipal water into the kitchen and using it for drinking purposes. Equipment cost, maintenance, the kind of chemical used, wastage of water during the cleaning process are some of my concerns. Also, if the water is consumed directly without RO, it will cause health issues. Recently, I inspected the overhead tank, and the rainwater remained crystal clear."
Apart from this, he has a separate setup for an underground sump with a capacity of 13,000 litres to catch all rainwater from the terrace for common use.
However, like many households in the city, he has used this sump for storing roof rainwater during the rainy season. Water collected on the terrace is connected to the sump with pipes.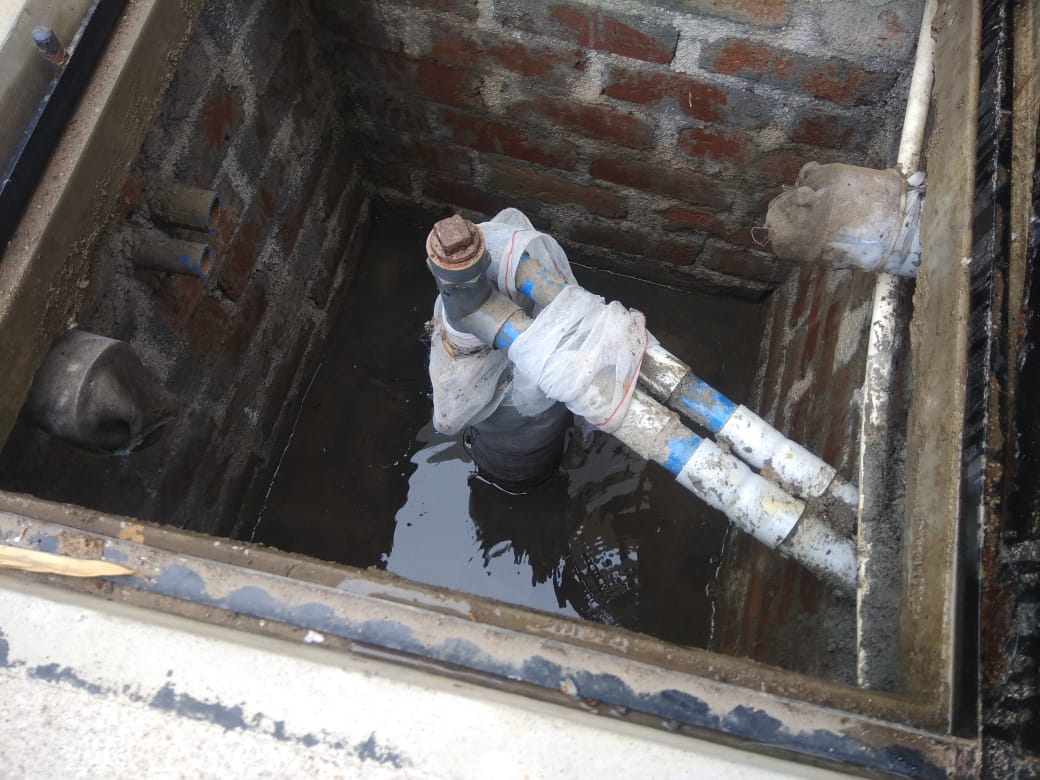 "Another rainwater harvesting system is borewell recharging through rainwater. First, a 2-feet pit is created surrounding the borewell pipe, which gets exposed. We have created multiple holes throughout the exposed area using a drilling machine and covered the pipe with nylon mesh so that only rainwater flows into the pipe, while the dust and sand gets filtered out. Meanwhile, the pit is covered by an inspection cover made of iron. A combination of slopes, jelly water pipe and nylon mesh just outside the inspection cover will take the rain water inside and further filter the dust and sand," informs Raviraja.
"Moreover, there is one more system to catch rainwater falling elsewhere outside the house but inside our property. We have constructed mini recharge borewells (locally known as "Urai Kinaru") 6-8 feet deep, and all rainwater falling inside our residential property is directed into them. Not a drop of rainwater flows outside the compound wall," he adds.
So, a major part of the 1,500 litres of drinking water his home collected, came in November and December last year. Since January 2019, the city has barely received any rainfall.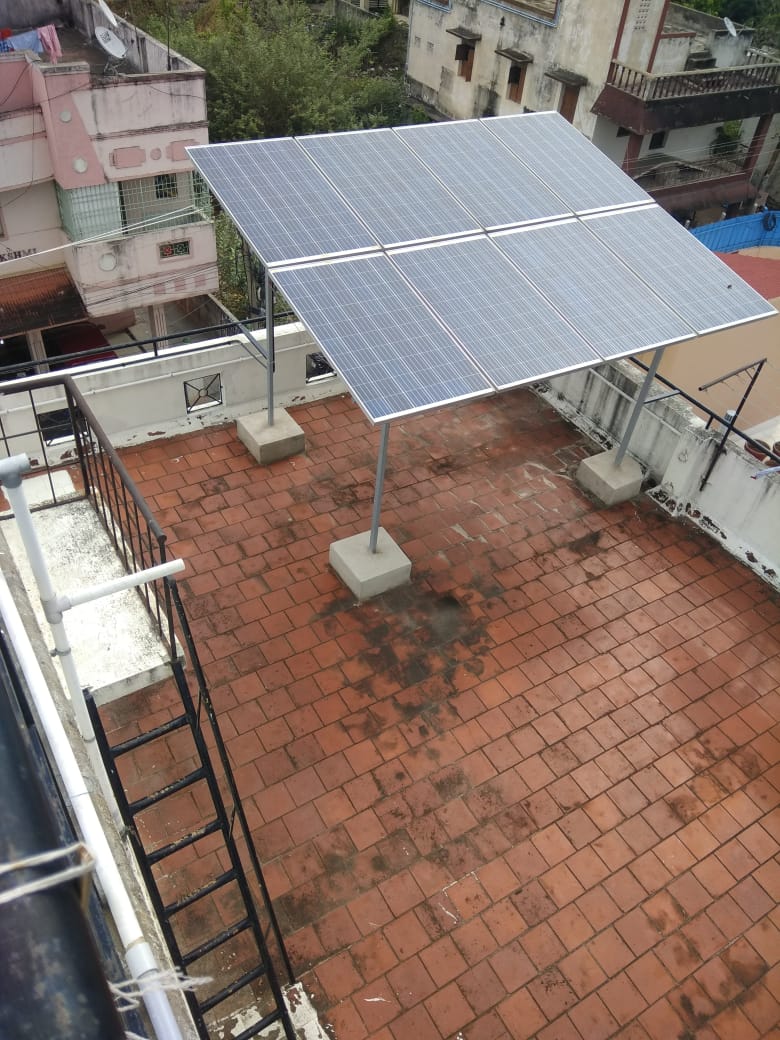 Lastly, all common walk areas are laid with paving blocks, but he has avoided cementing them. Water percolates everywhere inside the compound. The creation of these facilities entails a one-time expense. "Meanwhile, the overall costs of constructing these rainwater harvesting systems are negligible because it only includes some masonry work, drilling holes, attaching white cloth to the water receiving end, etc," he says.
Besides building a robust rainwater harvesting system, he has also constructed two types of biogas plants. One treats kitchen waste, while the balloon biogas plant treats human waste. This provides the fuel needs for his household for two hours a day. After the gas is generated, the solid waste is composted while the liquid is used as fertiliser. He has also installed 2-kilowatt solar power panels that generate eight units of power every day.
---
Also Read: Natural & Non-Toxic: Chennai Startup's Army of Microbes Cleans & Saves Water!
---
Back in 2001, rainwater harvesting was mandatory in the state. Although this had some positive effect on groundwater levels for a few years, poor enforcement has resulted in the present crisis. It is no surprise then that many are revisiting rainwater harvesting methods.
"I hope and trust that we can make use of rainwater wisely by building an overhead tank system and sump so that we can reduce our dependence on polluted groundwater," concludes Raviraja.
(Edited by Shruti Singhal)
Images Courtesy: V K Raviraja
Like this story? Or have something to share? Write to us: contact@thebetterindia.com, or connect with us on Facebook and Twitter.
We bring stories straight from the heart of India, to inspire millions and create a wave of impact. Our positive movement is growing bigger everyday, and we would love for you to join it.
Please contribute whatever you can, every little penny helps our team in bringing you more stories that support dreams and spread hope.