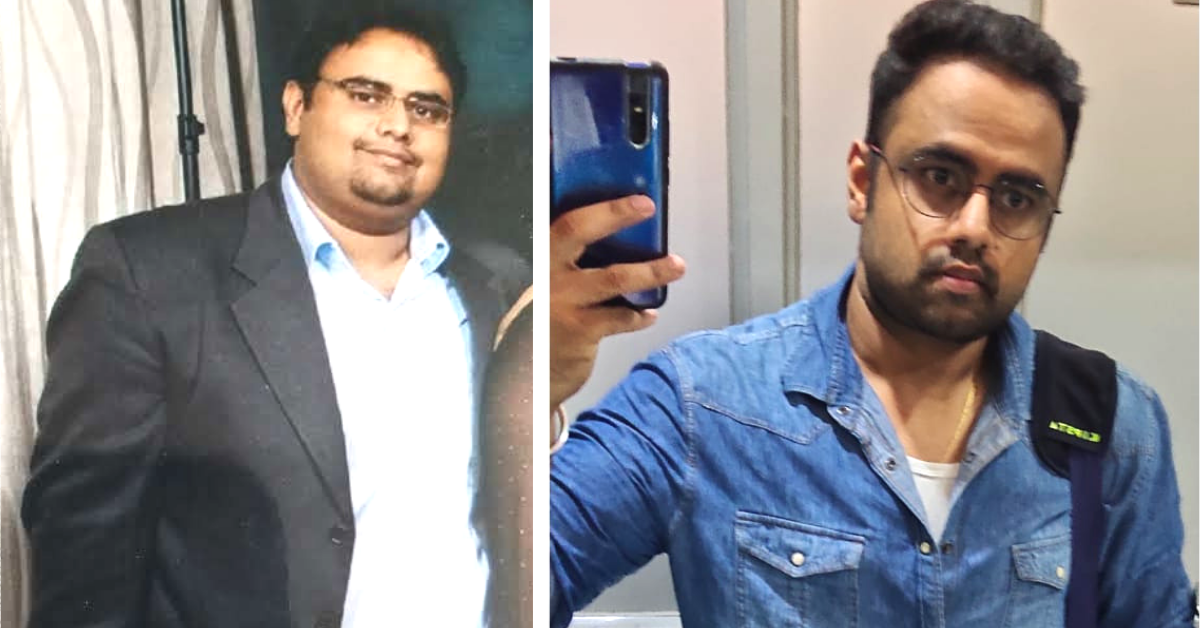 In the era of social media, one does not need to look far to come across transformation stories—a lady who had managed to shed 60 kilograms, while another lost 16 inches from the waist. These stories instill hope and scepticism in equal measure.
Losing weight and keeping it off is one of the most difficult challenges of half the human population. There is nothing that people have not tried—dieticians, diet clinics, crazy diets that involve strange-looking food and juices, which work to a certain point, and when you stop, lo and behold, the weight comes back!
In the era of social media, one does not need to look far to come across transformation stories—a lady who had managed to shed 60 kilograms, while another lost 16 inches from the waist. These stories instill hope and skepticism in equal measure.
In this article, I find out how one can lose weight in a sustained manner and ensure that it stays away, through the eyes of real people who have transformed themselves, and their lives. I spoke to 29-year-old Amit Bhargava who has, over the last 18 months, lost about 50 kilos, and continues to do so.
"I was at my heaviest at 160 kg soon after I completed class 12," he begins.

Amit Bhargava – at his heaviest weight.
"116 kilos?" I ask. "No, 160," he corrects me, adding, "One night, I had terrible pain in my chest. I got on to a weighing scale the next morning, and what I saw scared me. Until then, I had believed that I was fine, but the number staring at me was far from healthy."
He continues, "I was seated at a barber's chair, waiting to get a haircut. Suddenly, I was on the floor because the chair I was sitting in broke due to my weight. That incident took a toll on me. I took my measurements and found that my chest was around 60 inches."
His friends encouraged him, and Amit started dieting soon after. He managed to lose almost 50 kgs, and all through college, he was able to keep his weight below 100 kgs, which was an achievement for him.
"The weight, however, started coming back once I started working. Once again, I went up to 133 kgs at the age of 25," says Amit.
In September 2017, he learned of his weak heart. He was also told that if he did not modify his lifestyle, he would become diabetic and also be diagnosed with hypertension.

Amit Bhargava
There was no choice, he had to take control of his health.
Amit started his exercise routine by simply walking—he recollects how difficult it was on day 1. "I was panting after just walking for 100 meters, but I did not want to give up. Slowly, there came a time when I could walk up to 16 km a day—it was a slow process, but it happened. While all this was happening, I had lost about 25 kg, but my size remained the same. I was still huge," he says.
In April 2018, Amit joined an online group under the mentorship of Hitesh Vaishnav, a fitness consultant. From here, things began to look up.
So what changes did he incorporate in his daily routine?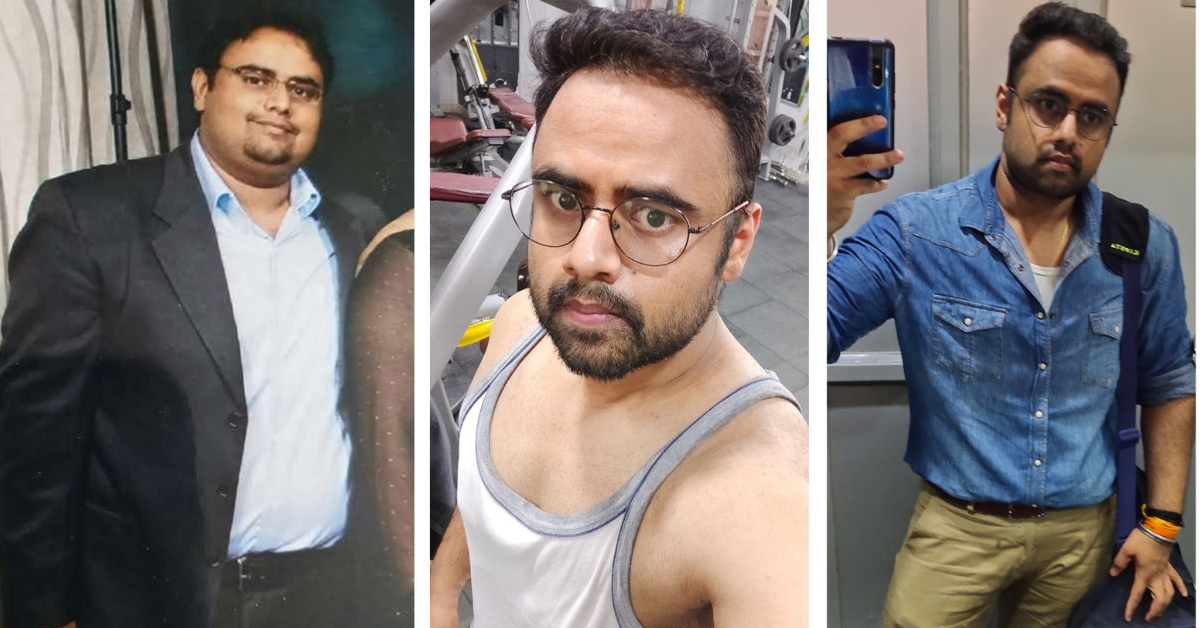 · Follow a quantified nutrition plan
Remember that losing weight is science, but not rocket science. Amit started being conscious of everything that went into his mouth, counting the calories and following a structured diet plan. Unlike all the previous times, Amit took control of all that he ate, and even started cooking.
"In this plan, I even had the liberty of eating ice cream on some days. It all boils down to how many calories you consume and how much you burn," he says.
· Ditch the weighing scale
From checking your weight every day, move on to checking it once a week and even that, only if you absolutely must, he says. Instead, focus on the inches you lose—your clothes will be the best judge.
Amit suggests clicking a picture in the same clothes every week. Seeing the changes, no matter how small, every week, will keep you motivated to continue working hard.
· Time should never be the excuse
While the easiest excuse is that there is no time, Amit never gave himself that option. He speaks about how he made it a part of his lifestyle to workout.
"There are days when I hit the gym first thing in the morning, and on other days, after I have finished all my work for the day," he says.
Progress is one of the motivations. He says that it is also essential to work out in moderation and not overdo it. But on days when you do not feel like working out or going to the gym, a slight push will help you outperform yourself.
---
You May Also Like: 5 Desi Superfoods That'll Help You Lose Weight Without Compromising on Nutrition!
---
· Do not cheat yourself by having a cheat meal
Most dieticians slip in a cheat meal or day—this is done to make sure you continue with their plans. However, Amit opines that there is no such thing. As long as you are consuming calories in deficit and expending energy, you will continue to lose weight. Introducing a cheat meal will not help the cause in any way, and one should stay away from it under all circumstances.
· Weight training is the key but lift weight as per your ability, not ego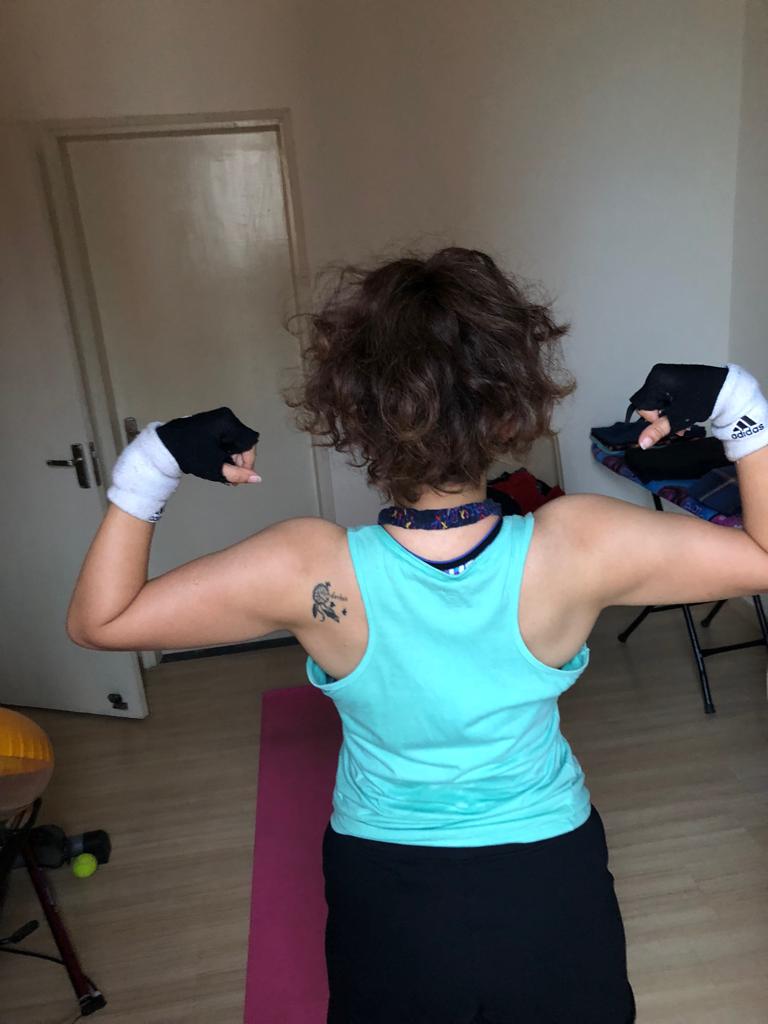 Perhaps one of the soundest advice, when you start weight training, is to do what your body feels most comfortable with. You are doing this for yourself and not to prove to your trainer or the person next to you that you can lift heavy weights. Be mindful of this.
While this was Amit's story, I also spoke to Shruti Haksar, who lost almost 30 kilos in a sustained manner over several years. What's amazing about her journey is that she did it all by herself—been her own coach and guide.
"My highest weight was 91 kgs, and this was just after the birth of my first child. We were away on holiday, and looking at the photos made me feel that I would burst with any more weight on me. With that realisation, I started my journey of getting fit," she narrates.

Shruti Haksar
Shruti took excuses like lack of time or the inability to workout because of kids at home in her stride. "I had to look after my daughter, and since ours was a nuclear family, there wasn't anyone else to help me. I started going out for walks with my daughter in her pram. I did this for the longest time and saw how much difference it made."
Apart from this, she began to learn more about food, how much macros to eat, what to eat, and so forth. In 2016, she enrolled for a course that helped her understand food much better. "There, I understood the importance of a well-balanced diet; while I had already lost about 27 kgs in three months by then, my focus was on fitness and not just weight loss," she says.
She points out that she was not in a rush to lose weight, as "it was no longer about short term goals. I knew I was in it for the long haul and for that, I had to be sustained in my approach."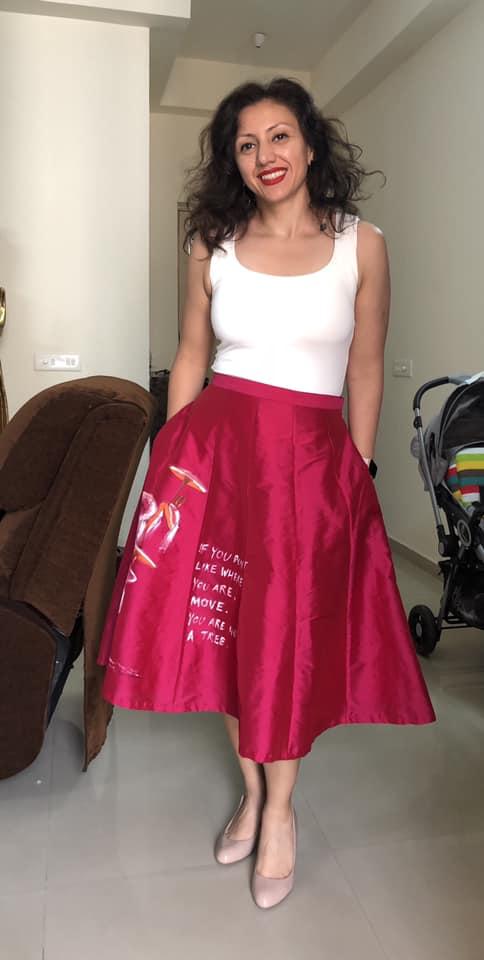 While she exercises regularly, she enjoys eating out and does not beat herself over it. In the last seven years, she has figured what works for her—the exercise, food, and routine. Her words of wisdom for anyone who is just starting are simple—find something that you like doing, that is sustainable, and keep at it. "Making up your mind on doing it only for yourself is most important," she says.
Don't wait for the new month to come by or for that Monday, start today. Get your shoes and walk for 45 minutes. Keep doing it, and you will see the difference.
(Edited by Shruti Singhal)
Like this story? Or have something to share?
Write to us: contact@thebetterindia.com
Connect with us on Facebook and Twitter.
We bring stories straight from the heart of India, to inspire millions and create a wave of impact. Our positive movement is growing bigger everyday, and we would love for you to join it.
Please contribute whatever you can, every little penny helps our team in bringing you more stories that support dreams and spread hope.